Last evening I went to a little get together with my girlfriends. The price of admission was a covered dish – I got this! A few weeks ago, I made this rice dish and served it along side some grilled flank steak. It was so good – I thought it'd be great with some chopped rotisserie chicken. It was! I brought my version to my little gathering last evening. This dish was a hit, as many of the ladies asked for the recipe. Well girls, here it is. Super healthy – not full of fat – definitely full of exotic flavor!
Tunisian Spinach Rice Recipe (Riz Djerben) | PBS Food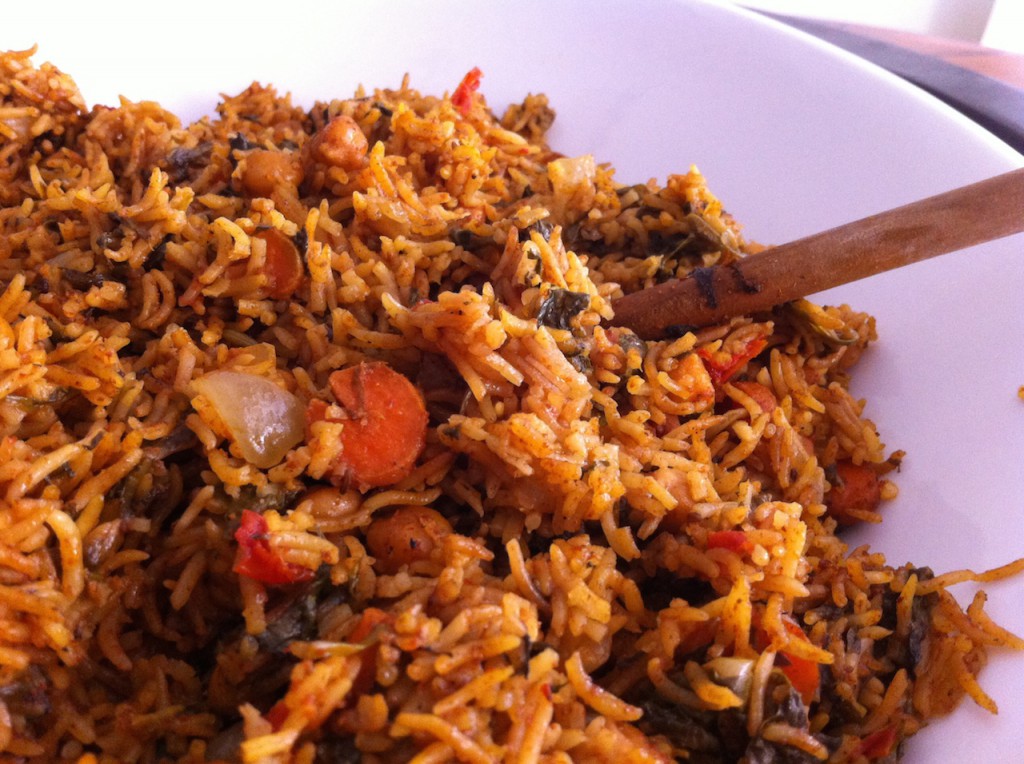 I used the leftovers of the vegetarian version as a filler for my Stuffed Zucchini's (I'll blog those later).
NOTE: I omitted the potatoes in my first attempt, since it was the only thing I didn't have on hand – so I left them out of this one as well. Next time, I'll make sure to add in some little red skinned spuds. Also, feel free to add cilantro instead of parsley, if you're a fan. The basmati rice is sweet and delicate – don't substitute regular white rice.
Lastly, you will need a steamer pot for this. If you're on a diet or healthy food kick, you'll need one anyway- so go get one.
Enjoy!