OK, welcome back – now we're on to the last piece to this puzzle…the mirror. The 'ugliest bathroom' must have the ugliest mirror, right. Well, maybe not that bad, but it certainly needed some major attention.
I case you forgot, this is what we're working with… yes, my eyes were bleeding too!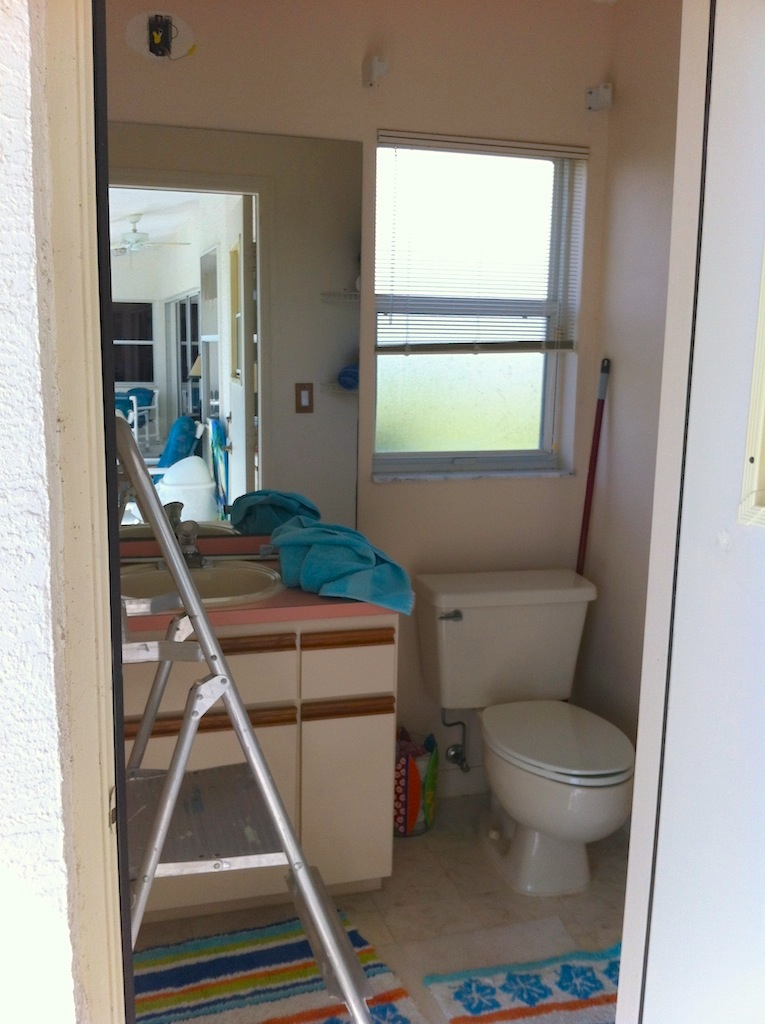 The mirror is actually quite large and the edges are peeling. Meaning the silver coat on the back is beginning to give way.
Normally, my answer is a trip to the trim section at H/D and just mount a frame around it, but that takes money….and I'm feeling really cheap these days. Besides, I'd been out with my Mom and went somewhere I don't frequent – the dollar store – and bought 3 bags of those colorful flat glass marbles because I just knew I needed them right? Turns out, I did need them.
With my trusty glue gun in hand I put a tiny dab on each one and voila…'redneck stained glass'. Yes, it's a bit kitschy but it really just goes along the bottom and the marbles are pretty close to the colors in the curtain. I kinda like it.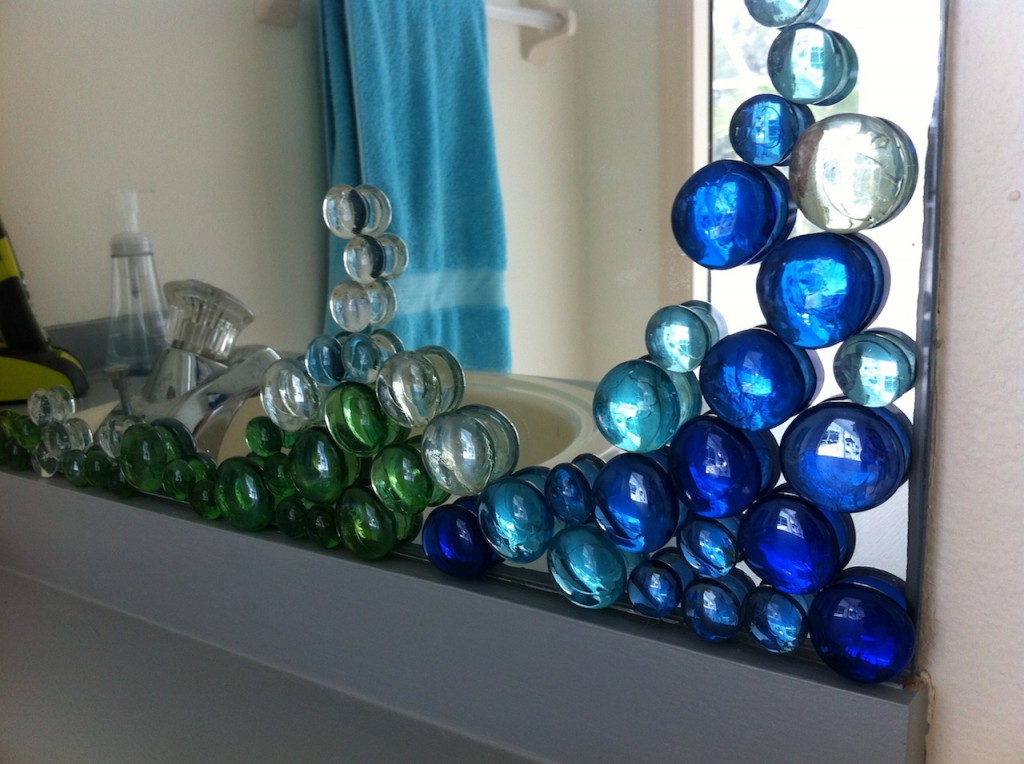 But, back up a bit, I did try this before doing the whole project. I hot glued a marble to a glass plate and set it in the blazing Florida sun. It stuck! Then I tossed the plate in the freezer – same result. But when I put a putty knife and pressure to it, the marble popped right off. Bingo! I then set to work gluing and sticking. I think I spent a whopping 45 min putting them up. So easy!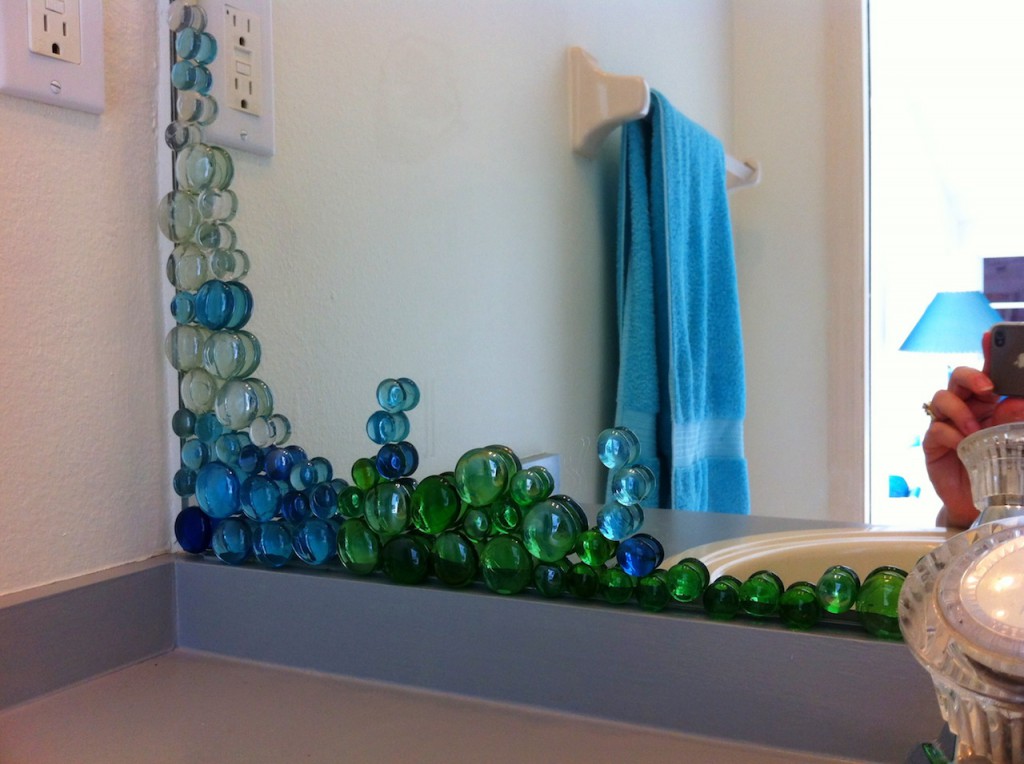 That's it – I'm done with this bath…well that is until there's cash to do a real renovation. Then there's that haircut thing. If we redo the floor in the bath, then the pool deck will need refinished, and then the old cabinets will have to go – oh, yeah and the pool needs marcite, and edge tiles, did I mention how much I dislike the old pvc-pipe patio furniture…..