I know, it's still snowing in most of the country today – sorry, not sorry. Here, it's strawberry season! This past weekend, after I dropped my son off at his favorite air-soft field, Area 41, I drove past JGRanch and they were open for berry picking. (17200 Wiscon Road) Oh, you know I had to swing in. Besides, I didn't really have much on my plate for the next few hours and the weather was unbelievable.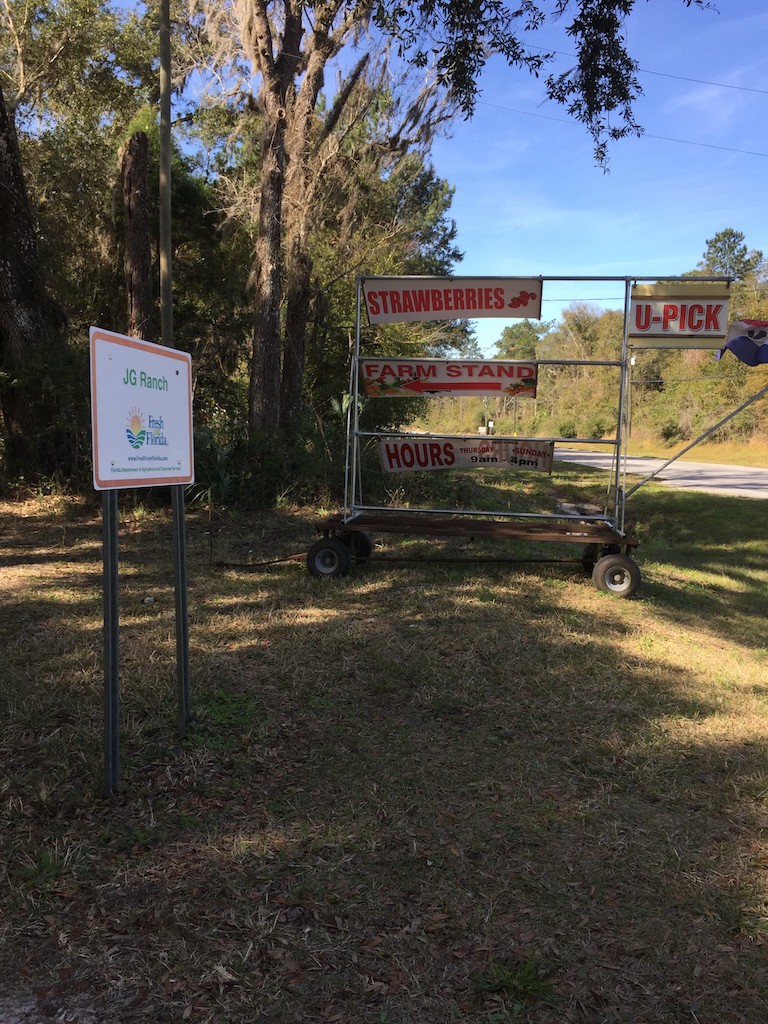 It's a bit of a drive way back to the fields…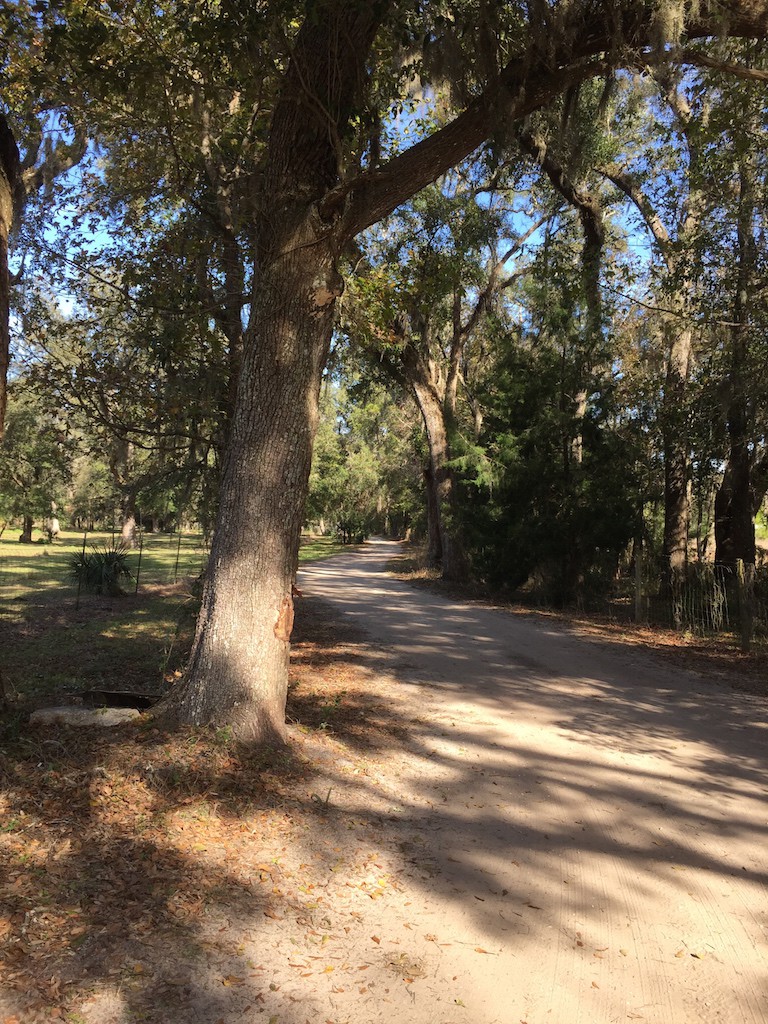 I told you the weather was awesome!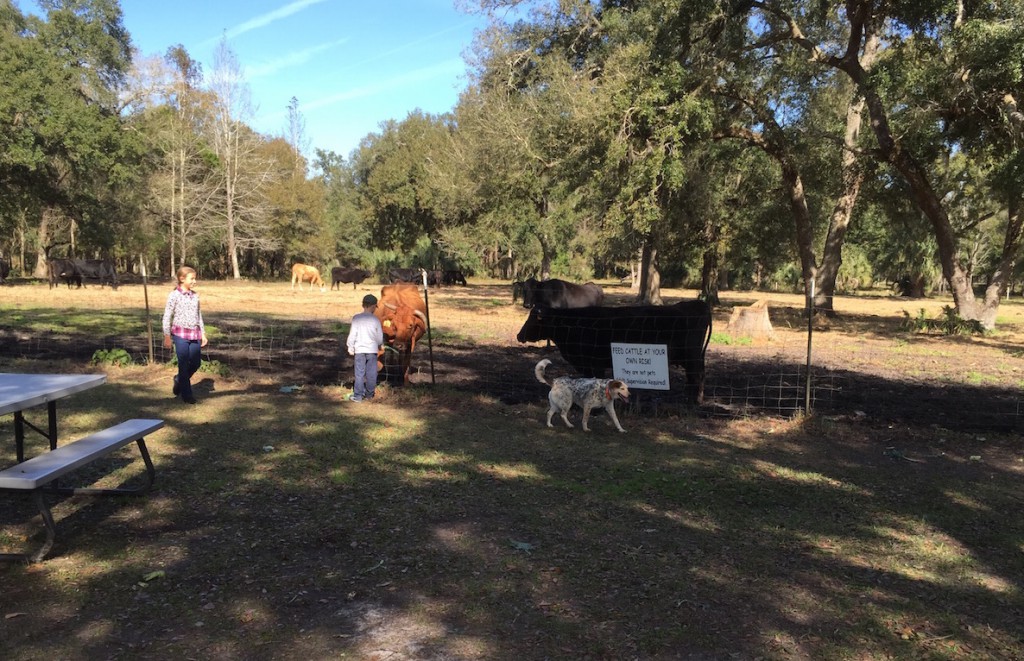 Ok, off to the fields. Pick up a bucket and head on out.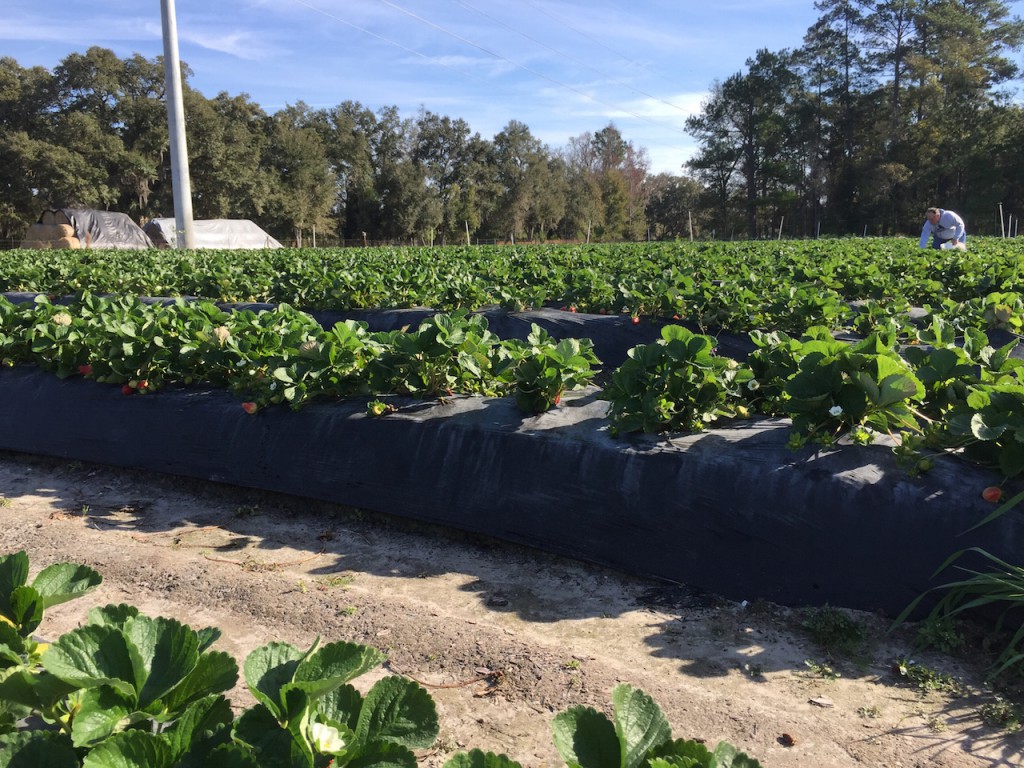 But berries aren't the only thing they have,…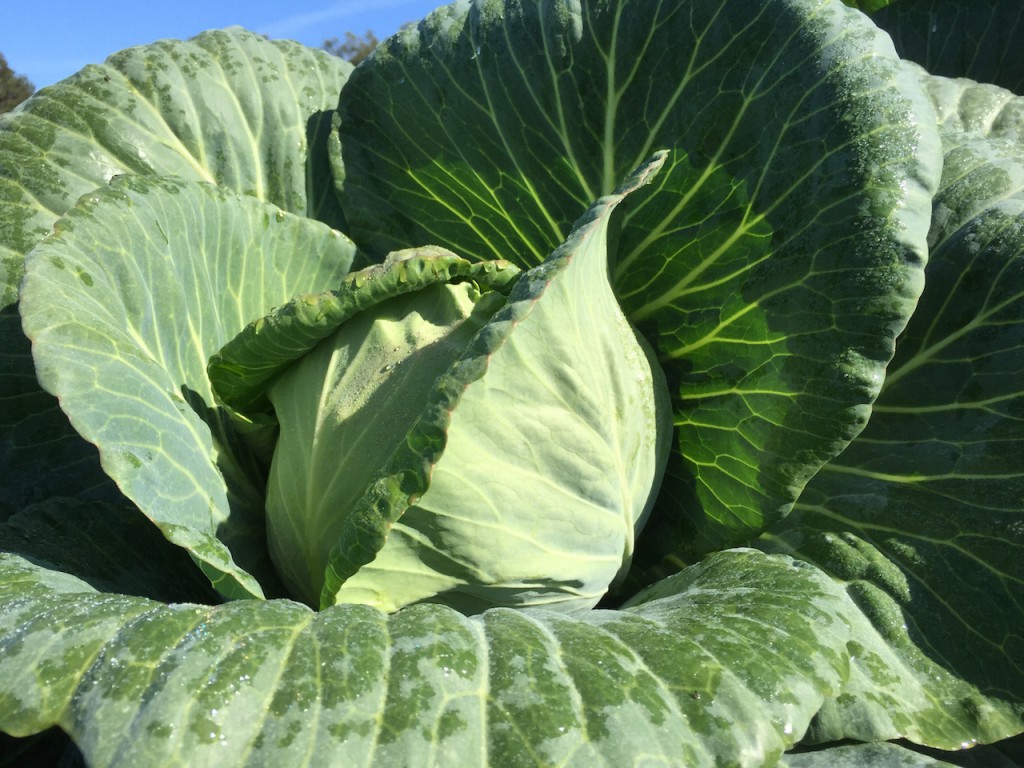 …there are massive cabbages, and collards for glory !!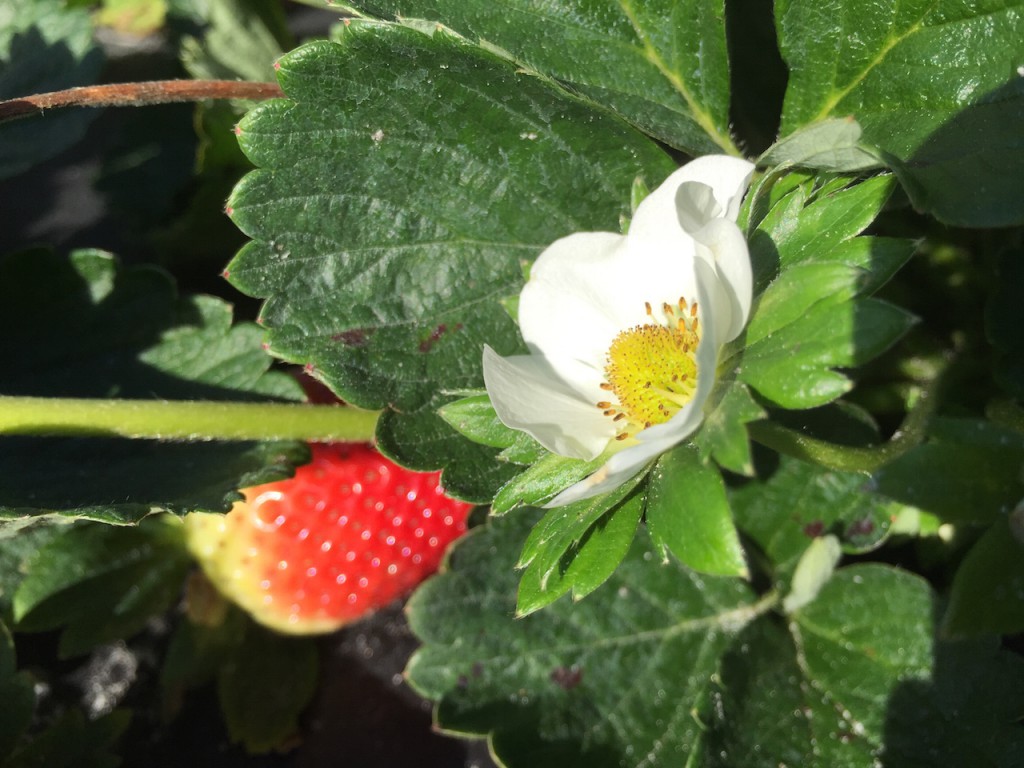 As I perused the rows, I overheard a parent, "No Honey, just pull it,…not the whole plant !…" Hmm, I didn't correct him, but this is how to pick a berry. If it's ready and wants to come home with you, simply bend it at the stem. It will more than likely snap and a quick pull and it's in your bucket.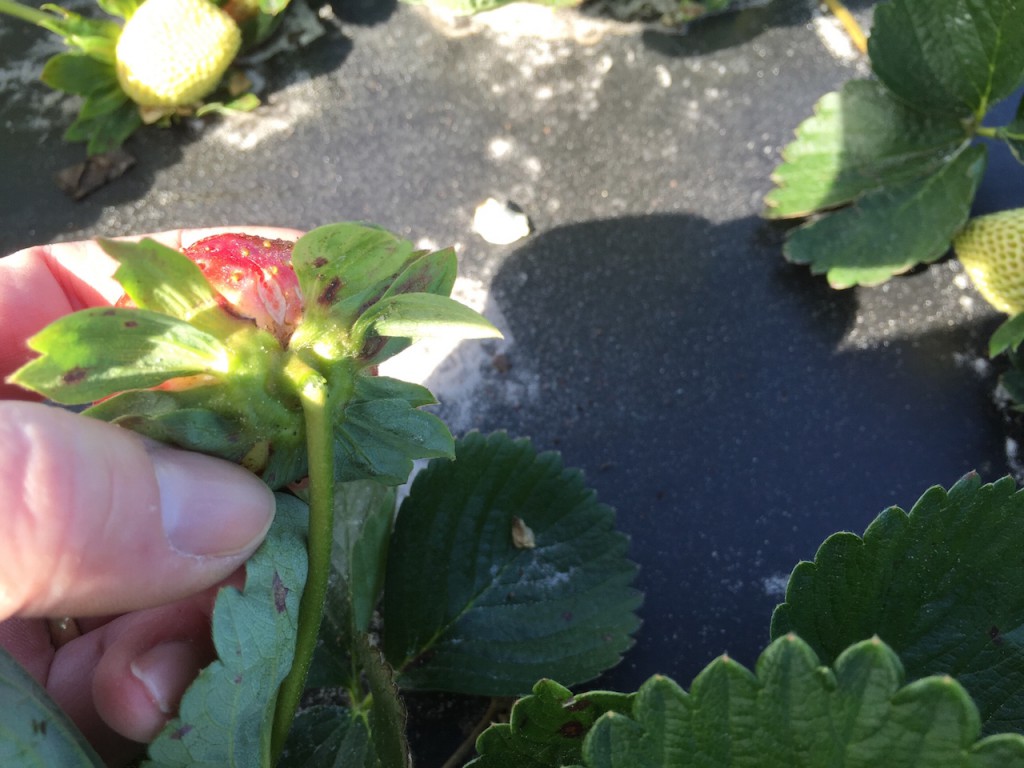 Oooooo, here's a nice one… come to mama!
After my bucket was full and I'd snapped way too many pics (no selfies today), I headed to the check out. At $2.00/lb this was a whopping $10 worth of fun.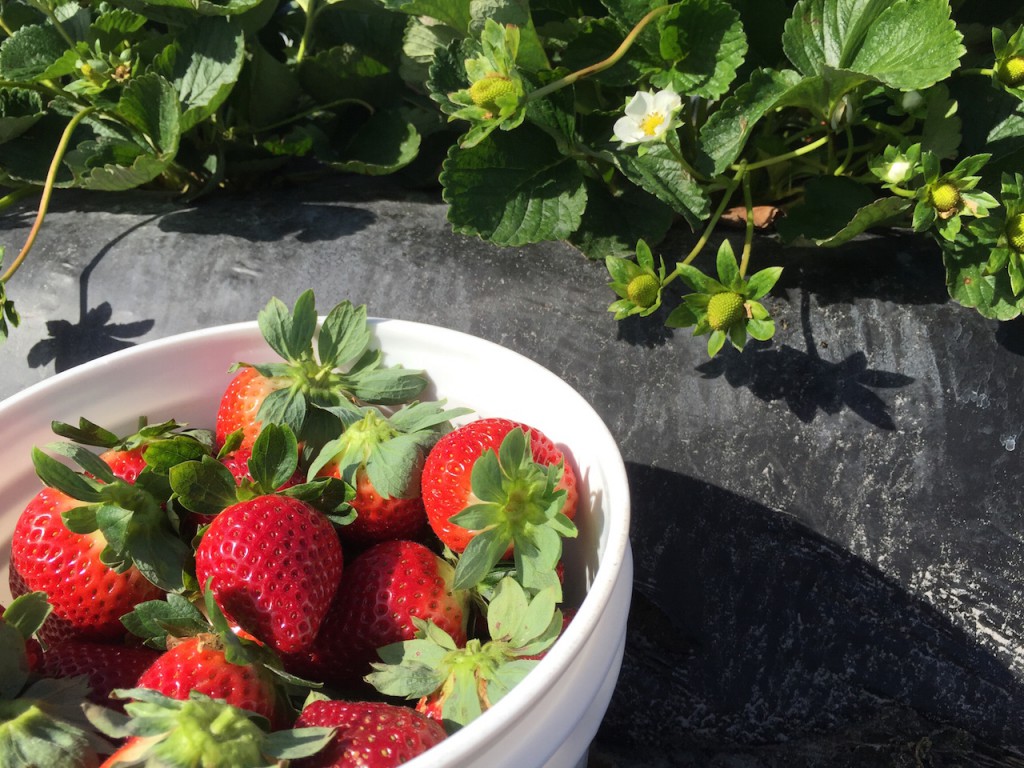 But first – these lovelies will be waiting for a return trip !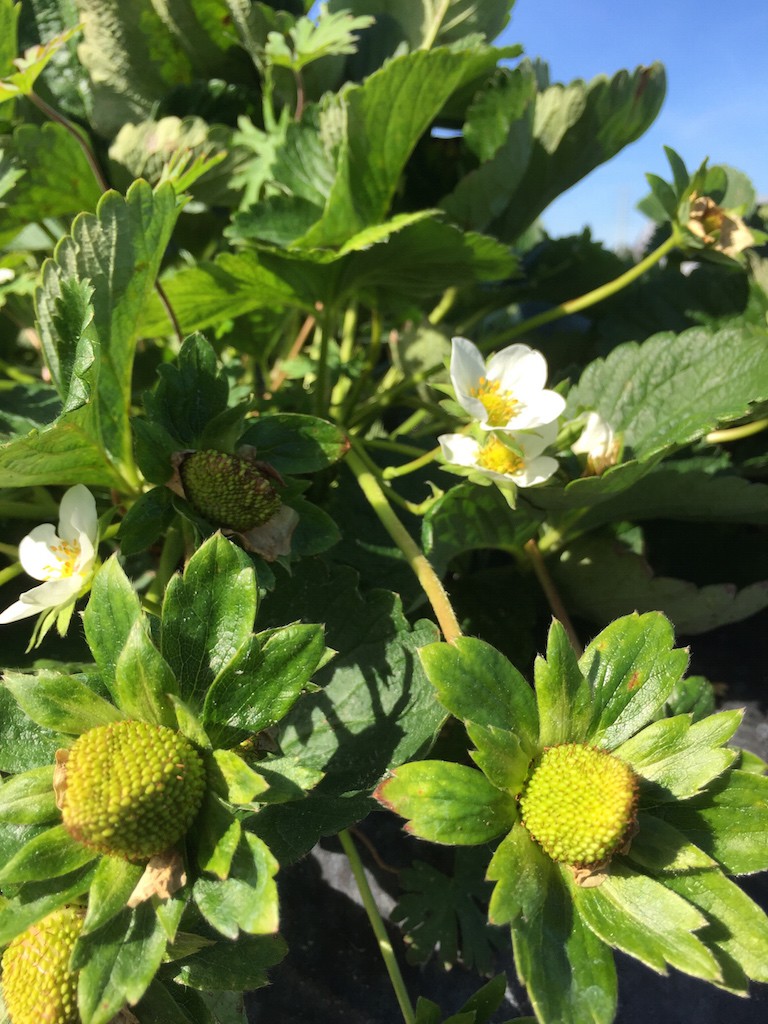 Not only can you find these berries in the field, but they have pre-picked gems and even sell them on Saturdays at the local farmers market ! Go and get some !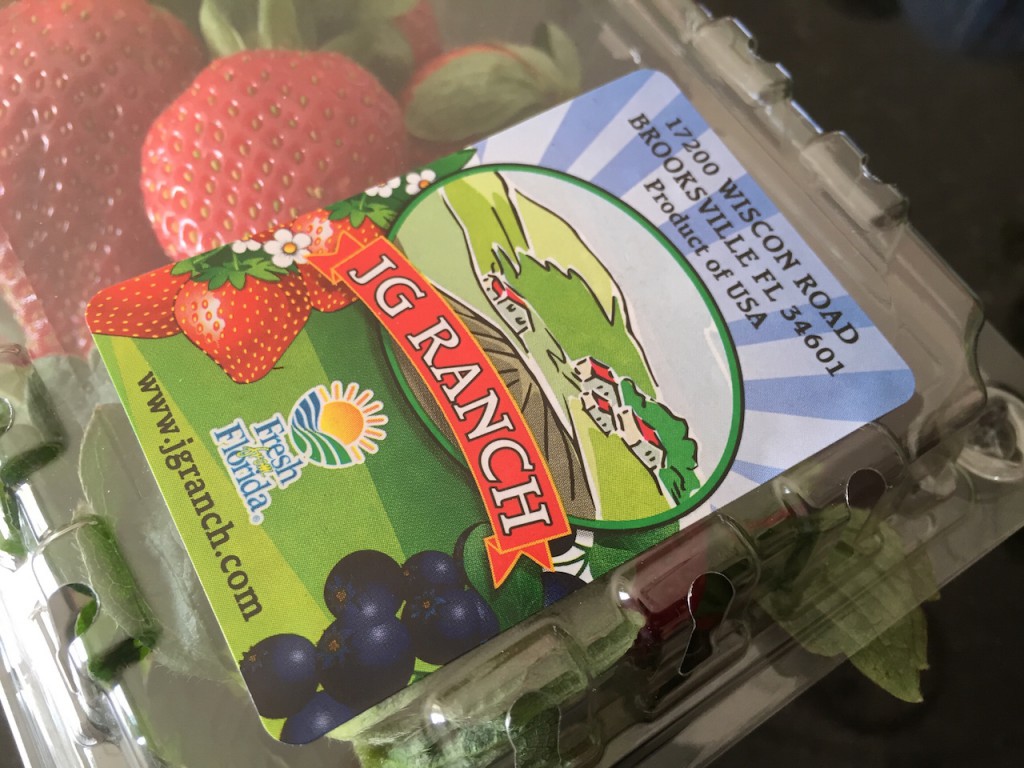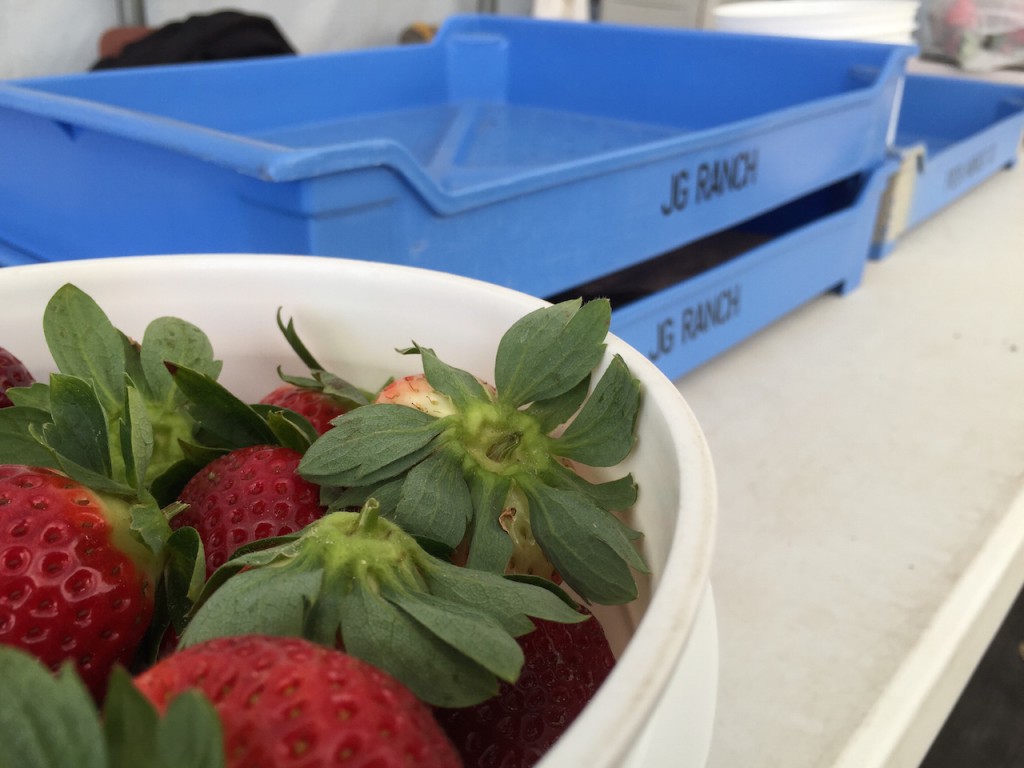 Don't buy those California berries – not when these are available! Even the ones from Plant City and be the 'less than tasty' variety… these are super sweet – and have wonderful strawberry flavor.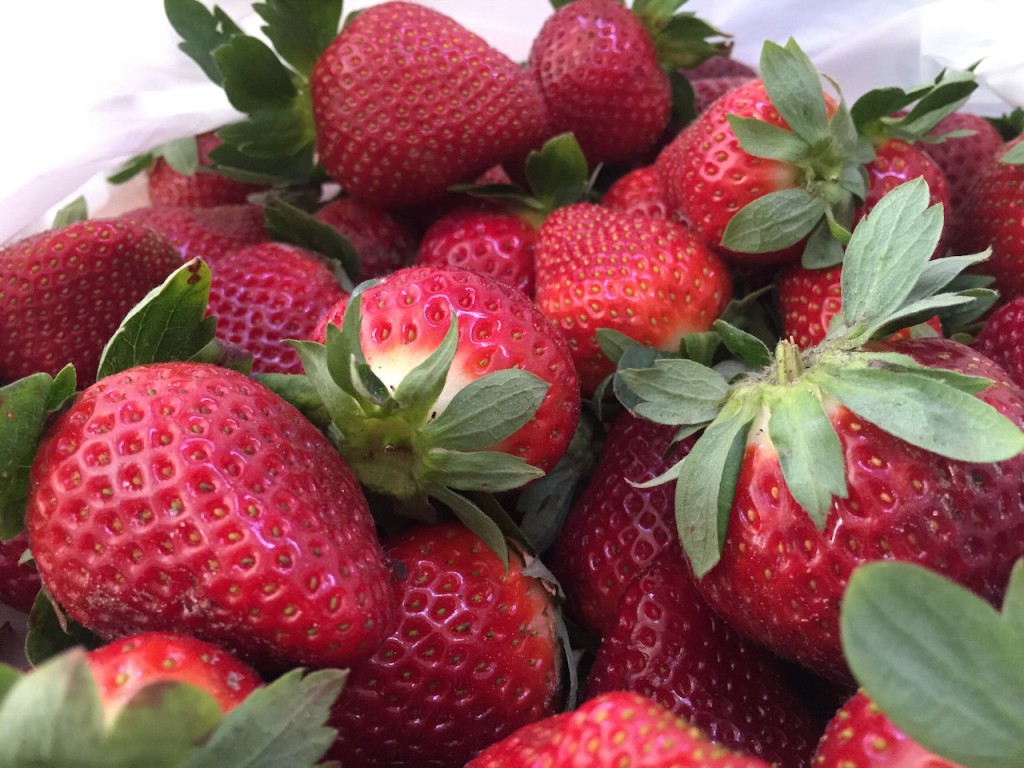 OK, let's get them clean…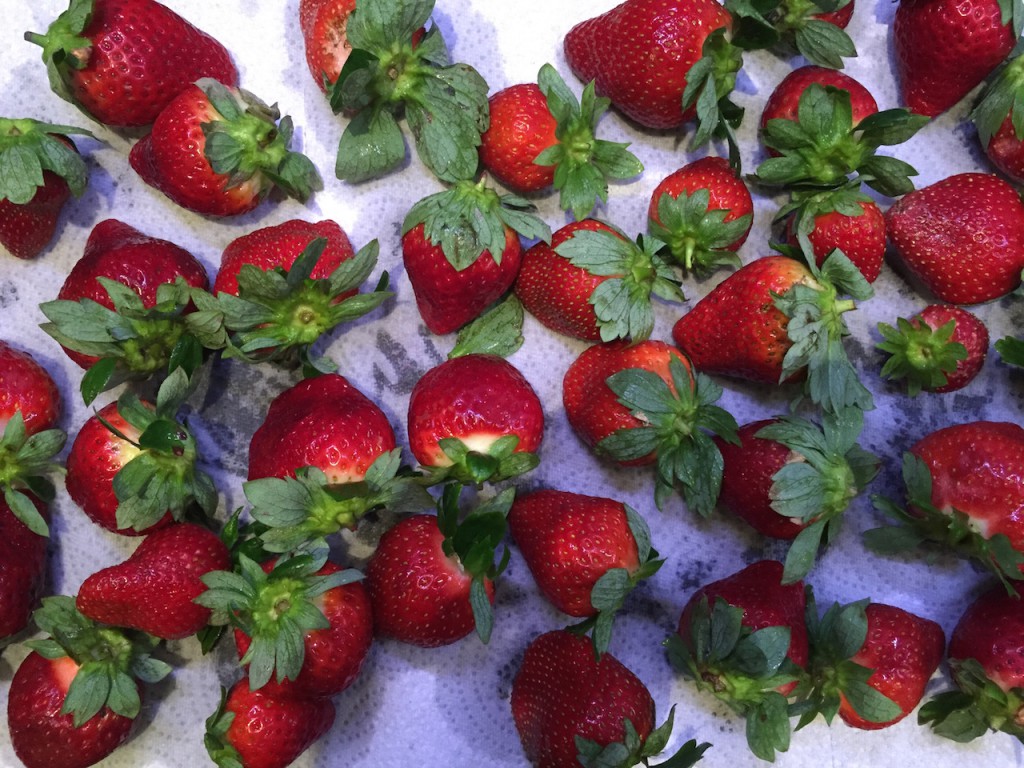 Now, what to do with them ? I think I'll make some strawberry n' cream scones…but I'll blog that later. Honestly, there's enough here to make a batch of jam too (here's that recipe). Hmm, maybe I'll do that. Or make a drinking vinegar for my martini's… I'd better get busy.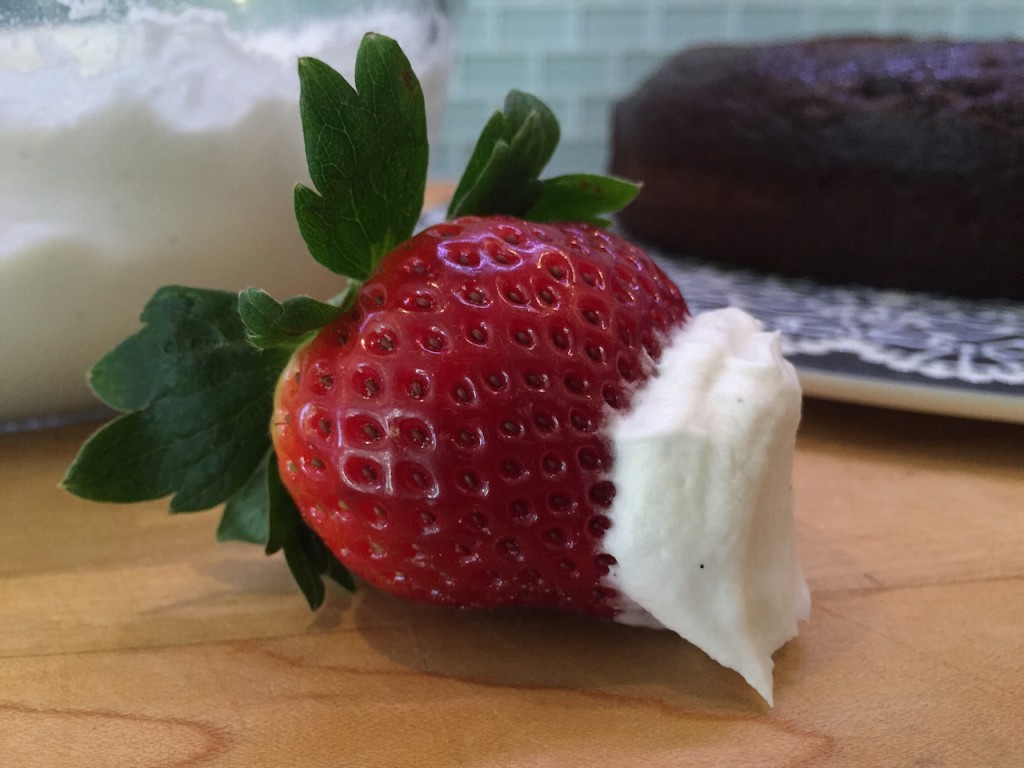 …today I made frosting, for a lo-cal chocolate cake, made of whipped coconut milk…I can't even begin to tell you how good that was on the super fresh berry.
I'll blog that for you this week – cause I like you. Stay tuned.