Ok, I think we all have those 'inner-artist' urges. Some of us just have more time (and talent) on our hands than others. If you've thought about taking some lessons, here's your chance.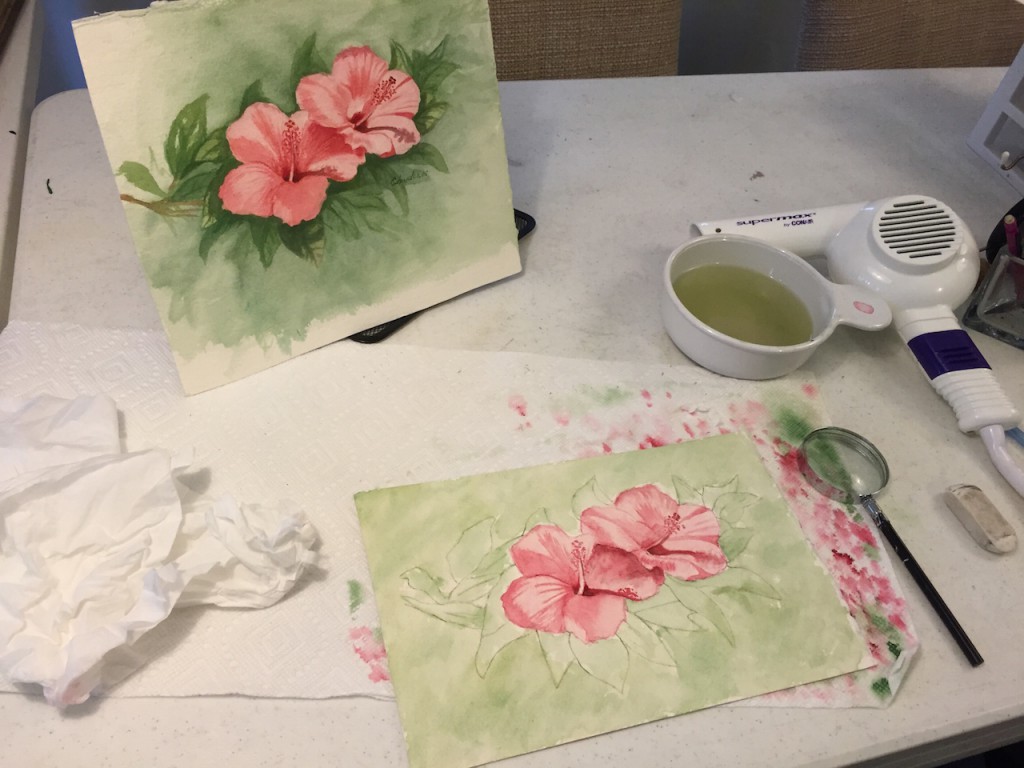 You may or may not know, but Mom has been battling a pretty major illness over the last few months – it's been a really long summer. She's still having some major issues with the Neulasta shots she got – horrible stuff ! (sugar coated tv ads are BS!) Well, over the last couple of weeks, she's been cleared for action !!! Now that the winter is approaching, she's taking on more students.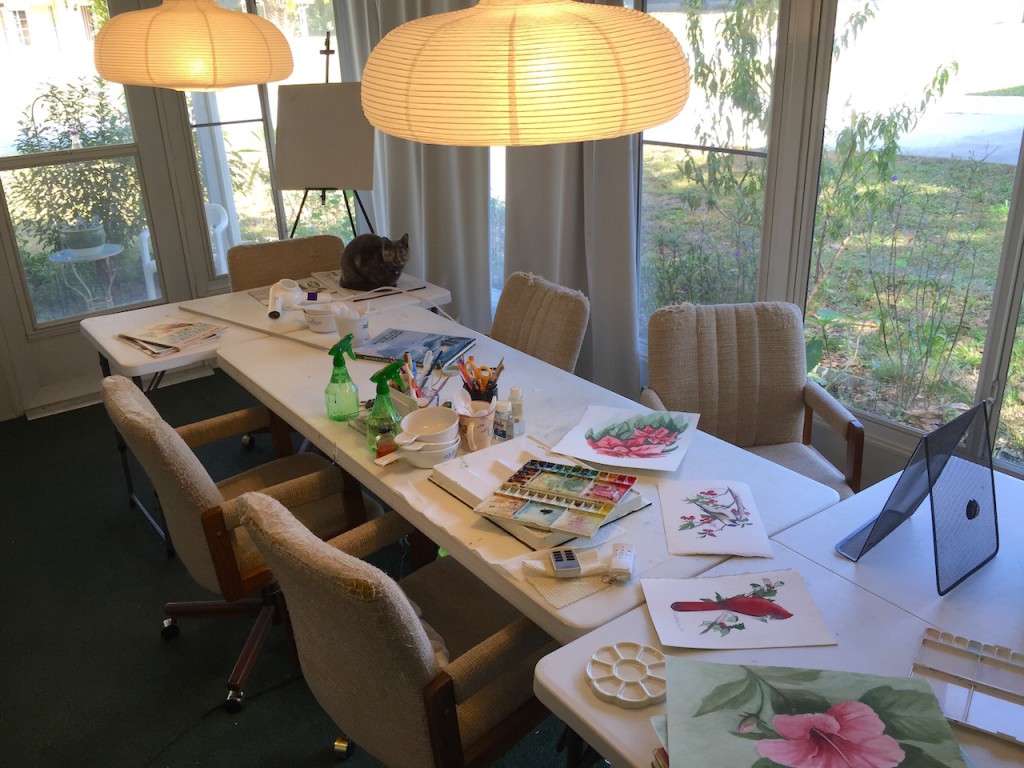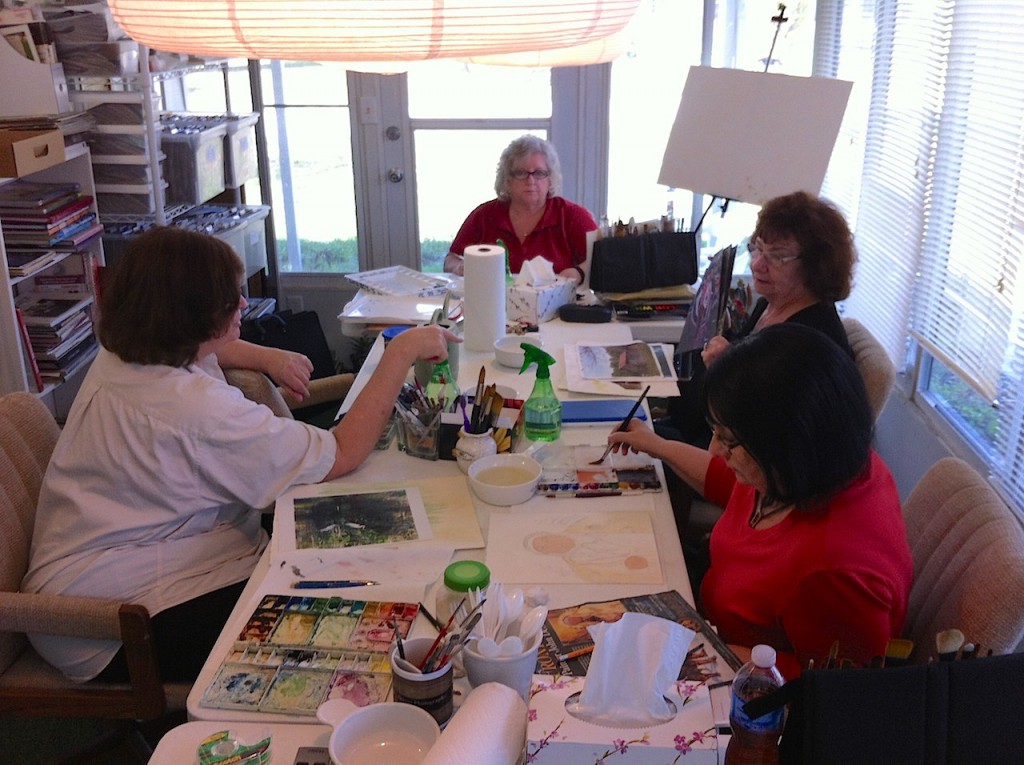 The classes are relatively small for better learning. She can teach you more than just watercolor… which, by the way is NOT that hard. OK, nobody can paint quite the way Mom does – because well, she's Ellen. She's been perfecting her God-given-gift for nearly all of her 60+ years!
People shy away from watercolor, I believe, when it's taught by non-watercolorists. This is what one of her students has done…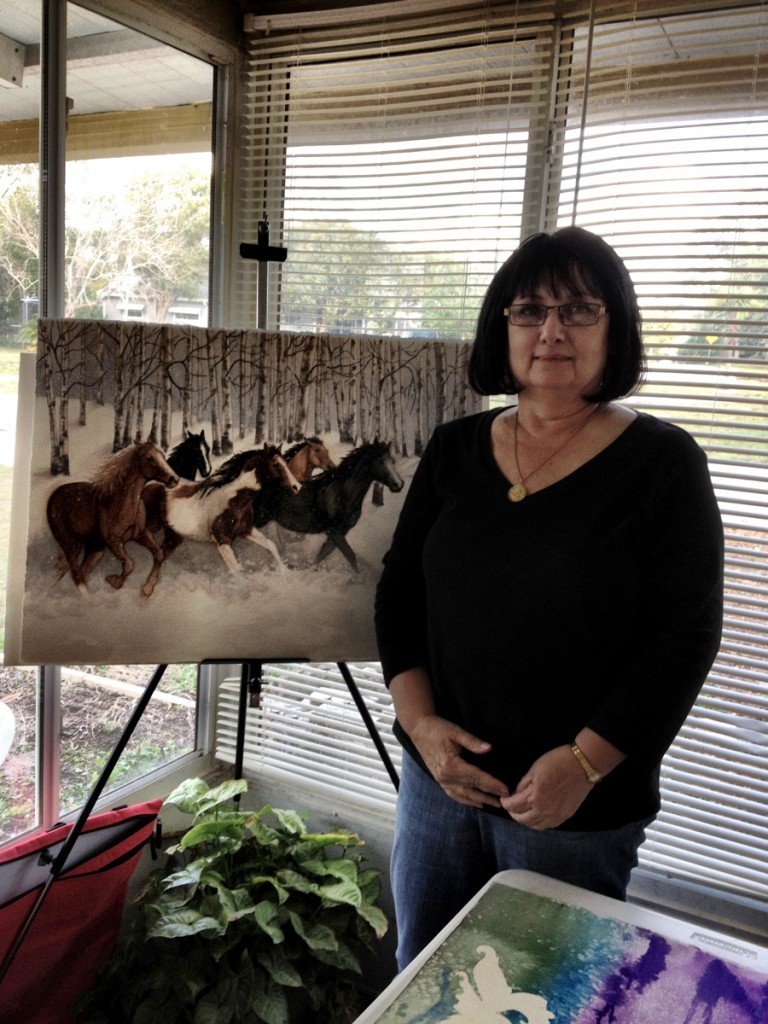 Wow – !!!! ( Don't let Gerri's raw talent intimidate you – you could be next. )
But it's not just about the art. Some just want a pleasant way to escape their everyday world.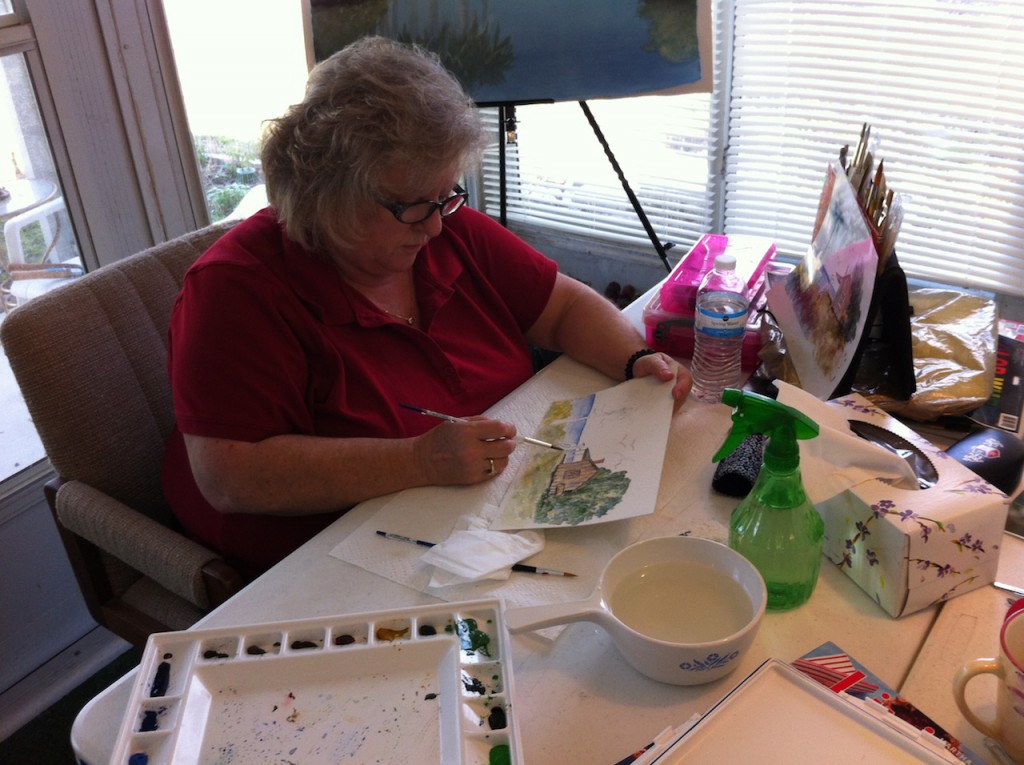 Ellen's done many seminars over the years …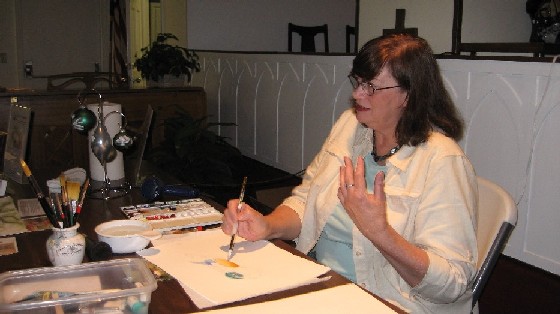 ….and even teaches younger artists.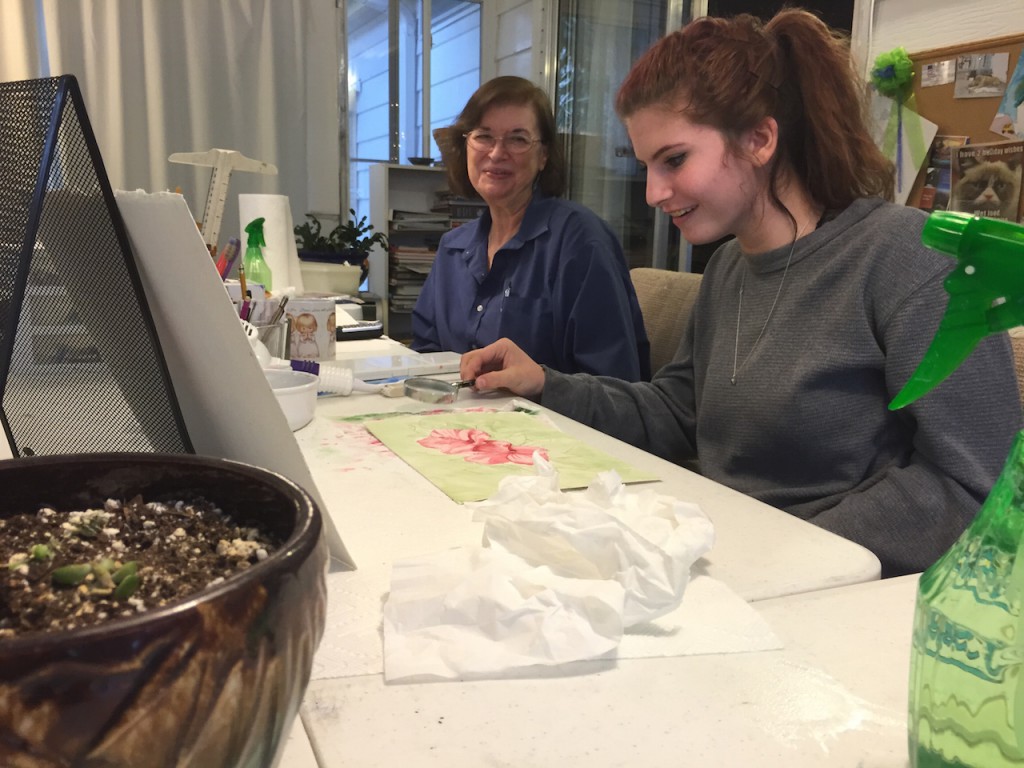 Some of her more recent class 'graduates' have gone on to do even more fun things…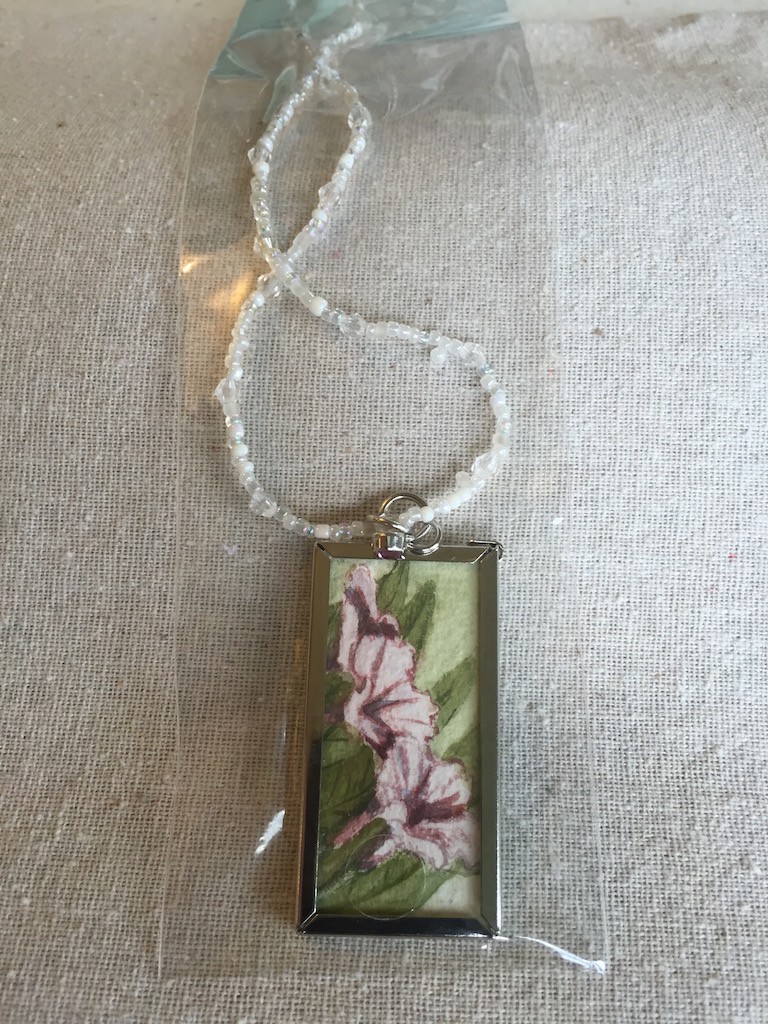 Watercolor jewelry and miniatures! They're selling on them Etsy (click to visit her storefront)- so cool – along with Ellen's other gift items. Christmas bulbs, plates,, and small originals.
I know you're interested! Check her website for more info and contact her to get on the schedule. http://www.ellensnyder.com