Some time ago I put up a post about one of my favorite old nurseries. It used to be part of a one big operation of a combination florist shop and plant nursery,…and then the big-box stores and recession hit. The company had been split before, and one half did better than the other. This is the one that faired better than the nursery.
Sherwood Florist has been in our county for many, many years. If you lived on the West side, this was your stop for all things flowers and plants. On the East side, there were several florists in Brooksville. One of the best, of which was a place called 'Flowers by Laurie', but I'll get to that later.
Recently, I found myself in need of a corsage for my son's date to the Homecoming Dance. Yes, I could've phoned it in, or ordered online. I didn't, because my husband had ordered flowers online just last month and the 'service' routed his order to another place. He was NOT pleased. So, be careful with online orders, that you get the florist YOU request.
I strolled into the building at Northcliffe / Mariner Blvd. – you can't miss it – it's a castle ! With a dragon and all. (too close to the busy intersection for a pic – you'll just have to take my word for it) Inside, to my surprise, it was so much more than the average flower shop. I was greeted by a waterfall of flowers and glittering bead drapes.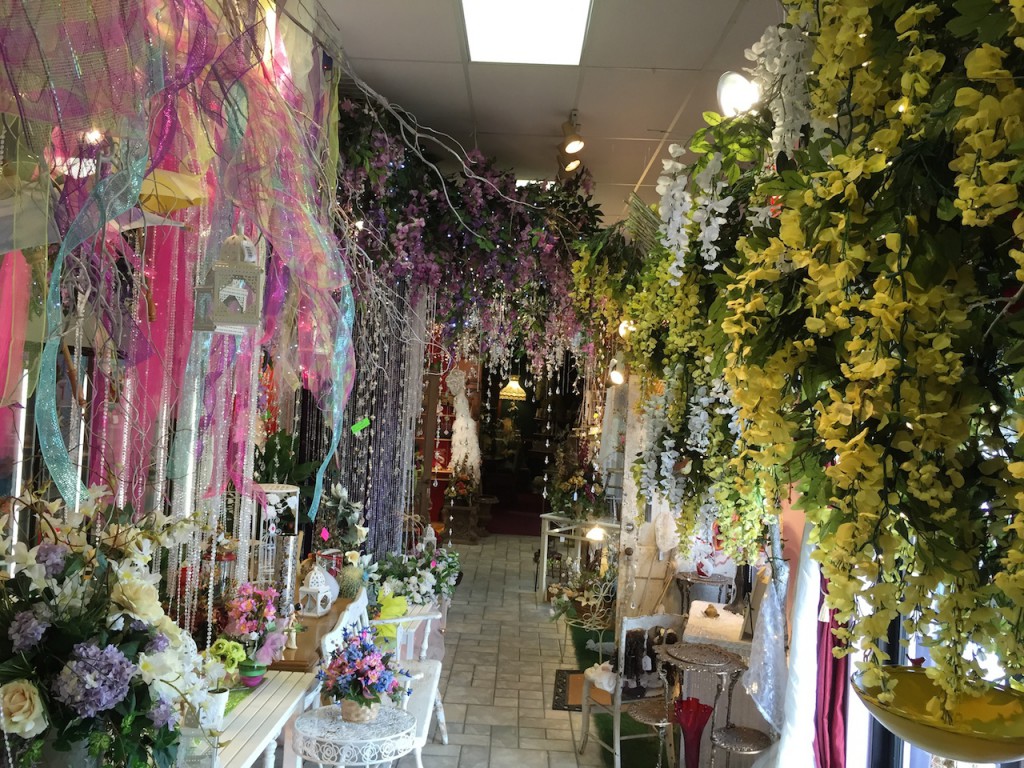 Just lovely – I overheard a customer remark "I just want to move in here !" Me too. The place was buzzing with Homecoming orders and the usual floral requests. The girl working up my order called for extra help, and to what to my wondering eyes did appear?,….an old friend, who's sister used to own that wonderful floral stop I knew from my past, 'Flowers by Laurie'. "Bob! What are you doing here ?!" Apparently, he works there – what a perfect fit. He has a great atheistic eye after years in the theatre industry. I looked around and snapped a few quick pics…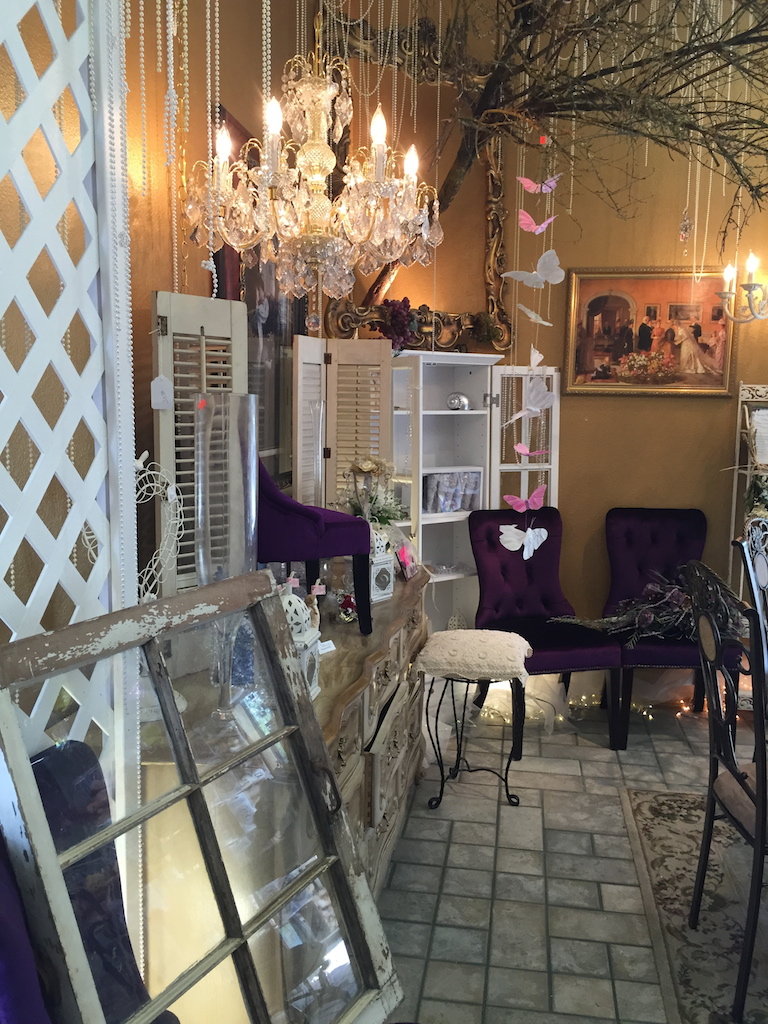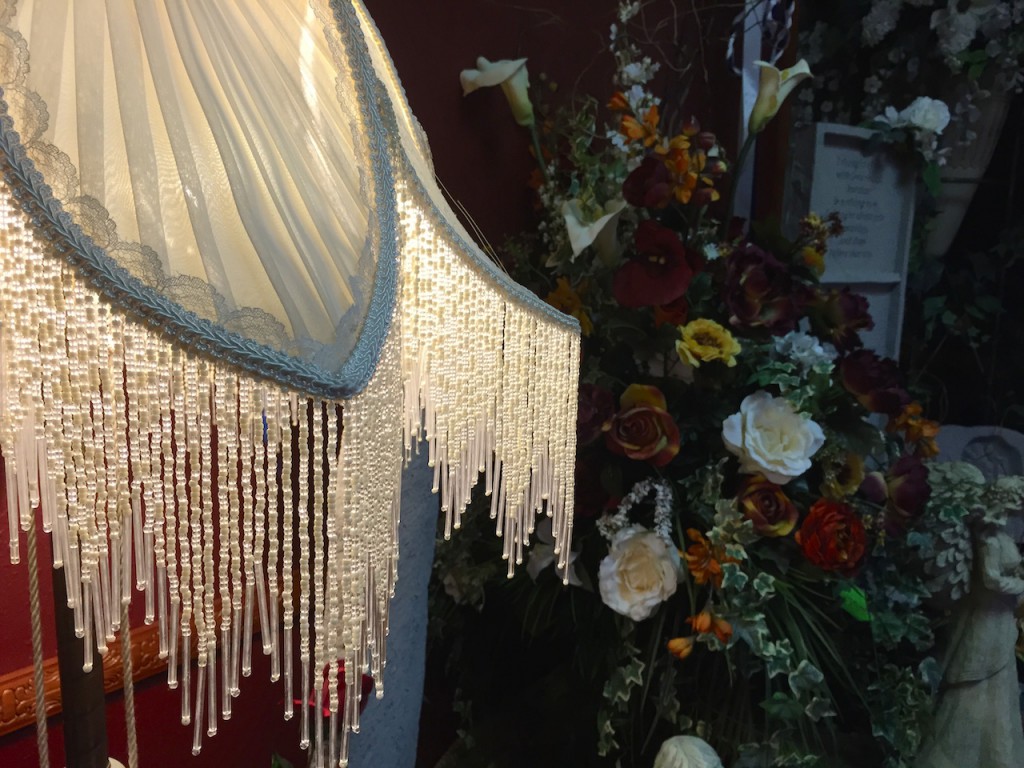 So much to see. Tucked at the end is a quiet room filled with Victorian overtones, for those arrangements you'd need for the remembrance of someone special.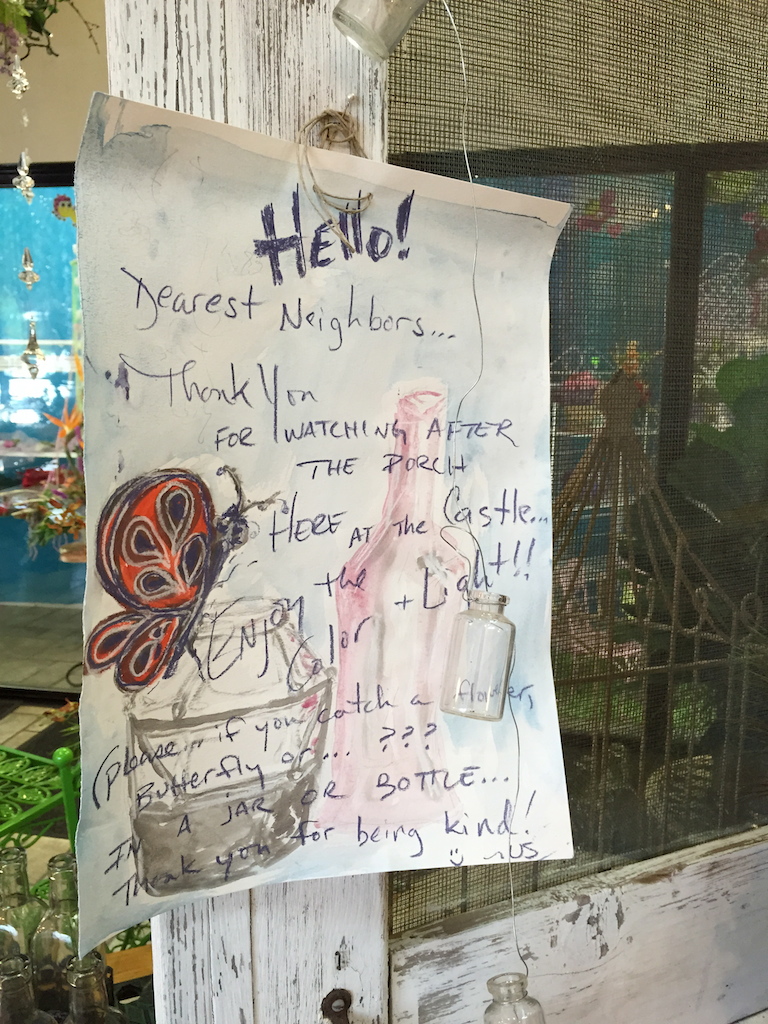 Also, shabby chic gift items sprinkled throughout.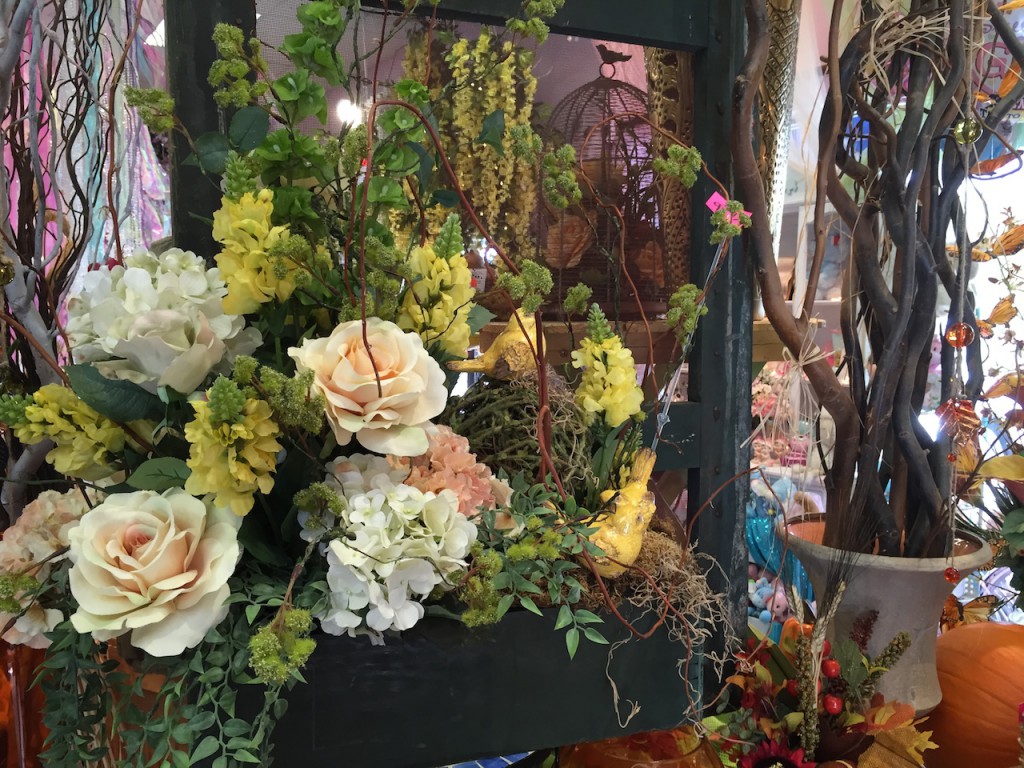 Fall decor – yes! Arrangements so much more tasteful than you'll find at those 'home decor' stores.
And the corsage? Perfect ! The girl taking my order asked a couple of quick questions, 'what color is her dress, what flowers does she like, are there crystals or pearls on her dress, is she petite?' Then charged me a stunningly low price (way less than I'd seen online!).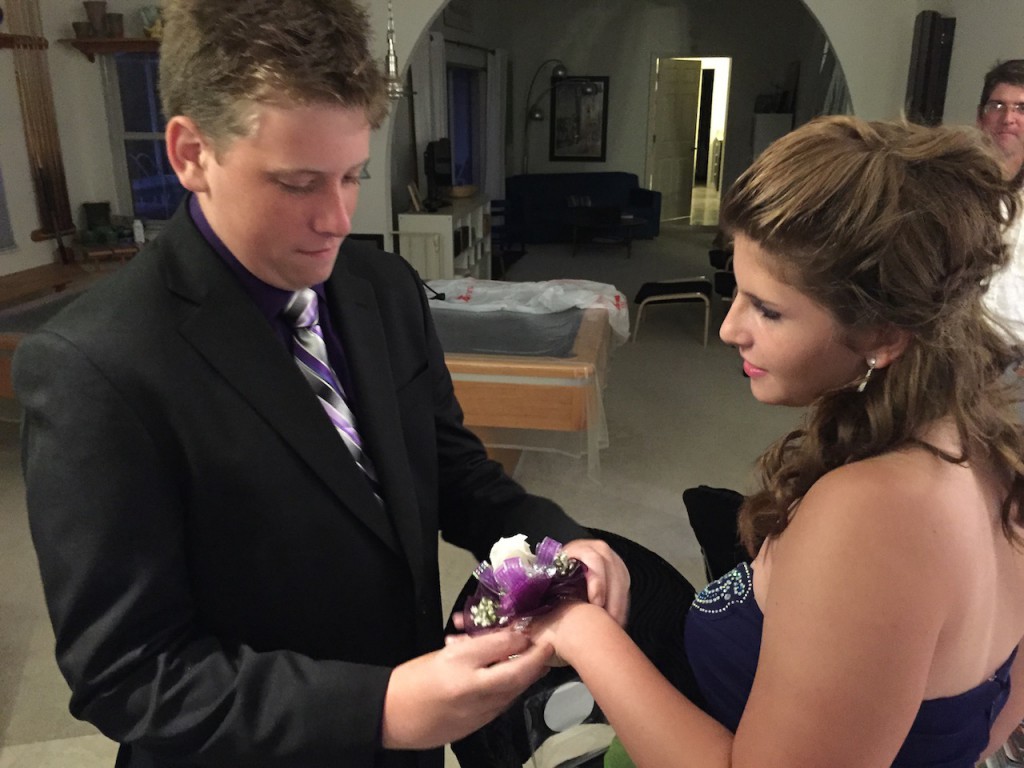 It was the perfect addition to a perfect night. Thank you Bob ! – and the crew at Sherwood Florist.
Thanksgiving and Christmas are coming – I'll be back !