We live in Florida,…. and we rarely enjoy it. A couple of weekends ago my husband came to Will and I and said "That's it!,… make some reservations…we're getting out of here for a few days." For years, we would go over to the other coast that our son enjoys so much with the waves and fun amusement parks. There's so much more to Florida. As he's grown older, his tastes have changed. Thankfully.
This was a trip that was a two day deal. I booked 2 rooms for 2 nights at the Holiday Inn on Sanibel Island. Now, we almost never stay at an HI. Unfortunately, I found that every place was full or uber expensive. As it was, it was last minute AND I waited too long. I had a choice of a marina hotel from Marriott, a resort villa at the far end of Capitva Island, or this Holiday Inn on the beach. I waited to ask Will when he came home from practice, which he'd prefer. Bad idea (waiting). He instantly said "Beach Please !!" by then the place had rate had raised by $20. I thought it was a ploy, but when we got there, yes, the hotel was full. Even in the off-season. So don't mess around with booking – just do it! OK, now,… let's get there.
On the way South, we made a pit stop in a little spot called Palmetto. Right on the Manatee River, Jon had found a nice marina online, Regatta Pointe Marina, and wanted to check it out. OK, I'm game.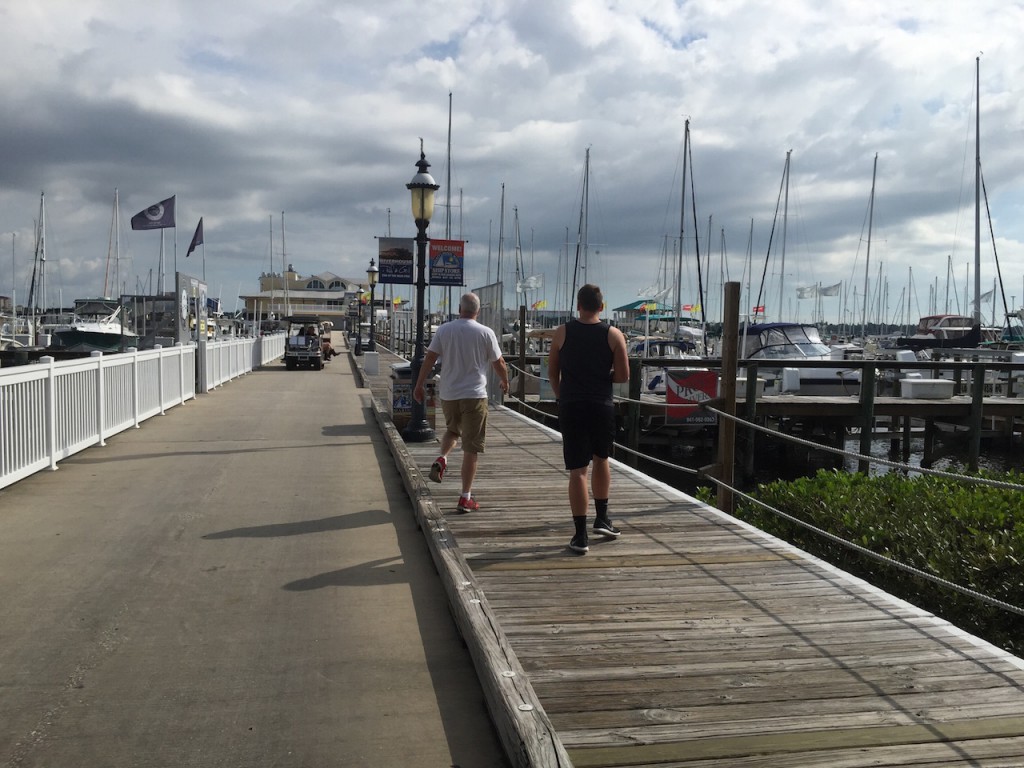 The weather didn't deter us.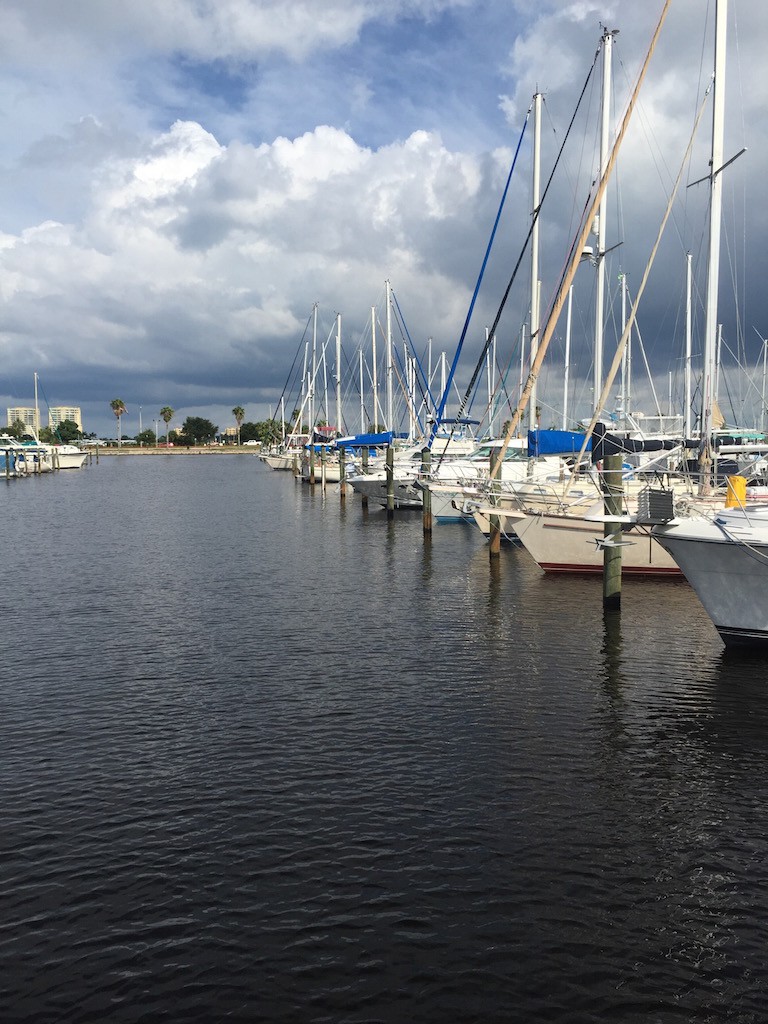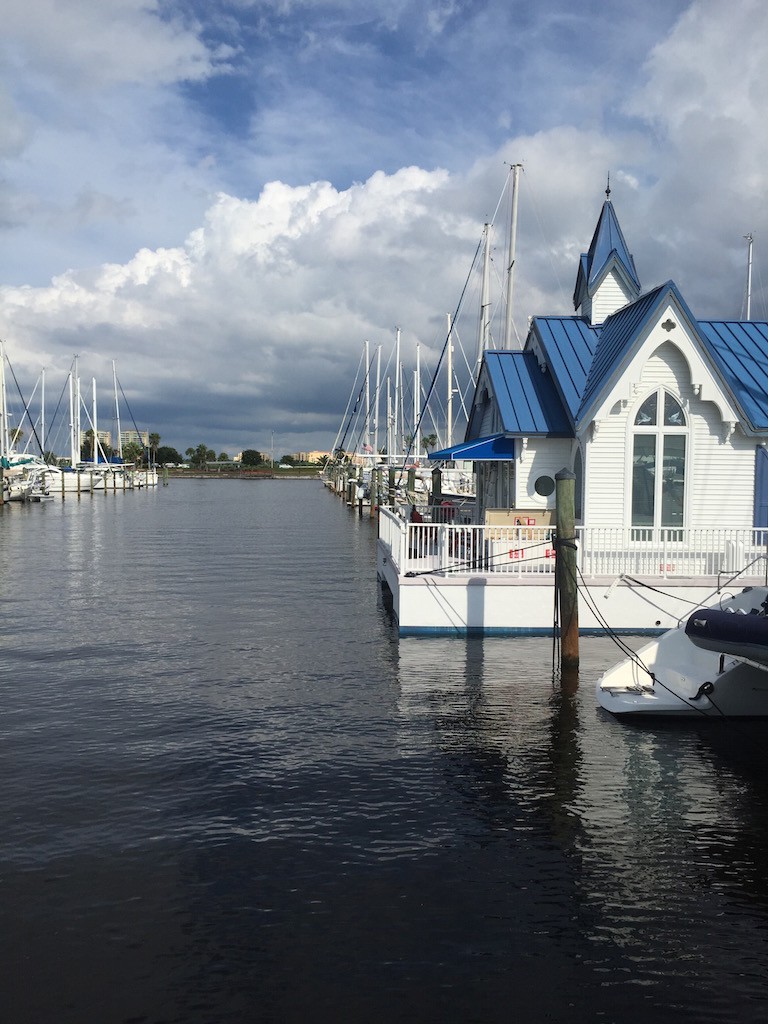 Yes, it's a church ! This was The Church on the Water (??), and a couple from Washington state, I understand, bought it and restored it. They'll be renting it out soon – although, I'd probably just live in it.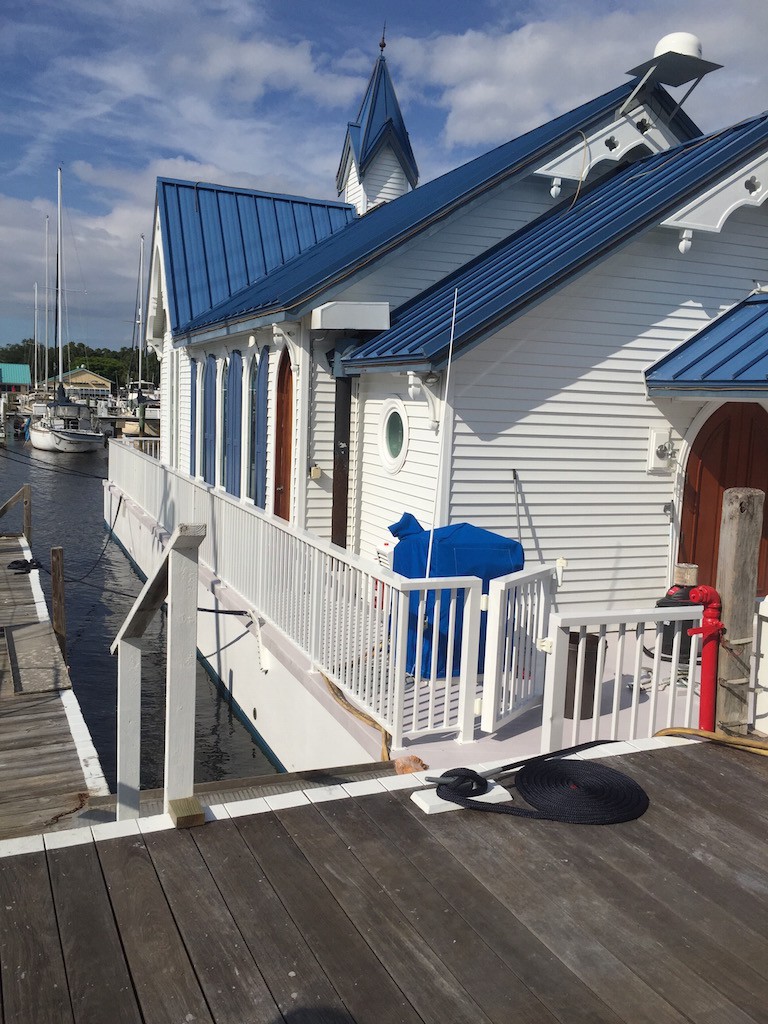 It was parked next to a gigantic catamaran…. I'm still kinda swooning!
Moving on – I had made plans to continue out to Anna Maria Island for a bite and THEN head South. We spent so much time at the Regatta Marina, that the sun was going down. Earlier, we had left after school ended so now that means we won't make Sanibel until dark.
It rained and poured on us running down I-75, but as we reached Ft.Myers the sunset was gorgeous and the rain stopped. We made our way using our Google Maps app – fabulous – over to The Island. We then found something unusual…there's no wifi, spotty cell service and wait for it,… no street lights. Never fear, this tech-family wasn't crippled.
Hungry and lost,… we stopped at an ice-cream shoppe and asked directions – we're not too proud! They sent us on to out hotel – wow, even in the dark I was impressed. But we're still starving…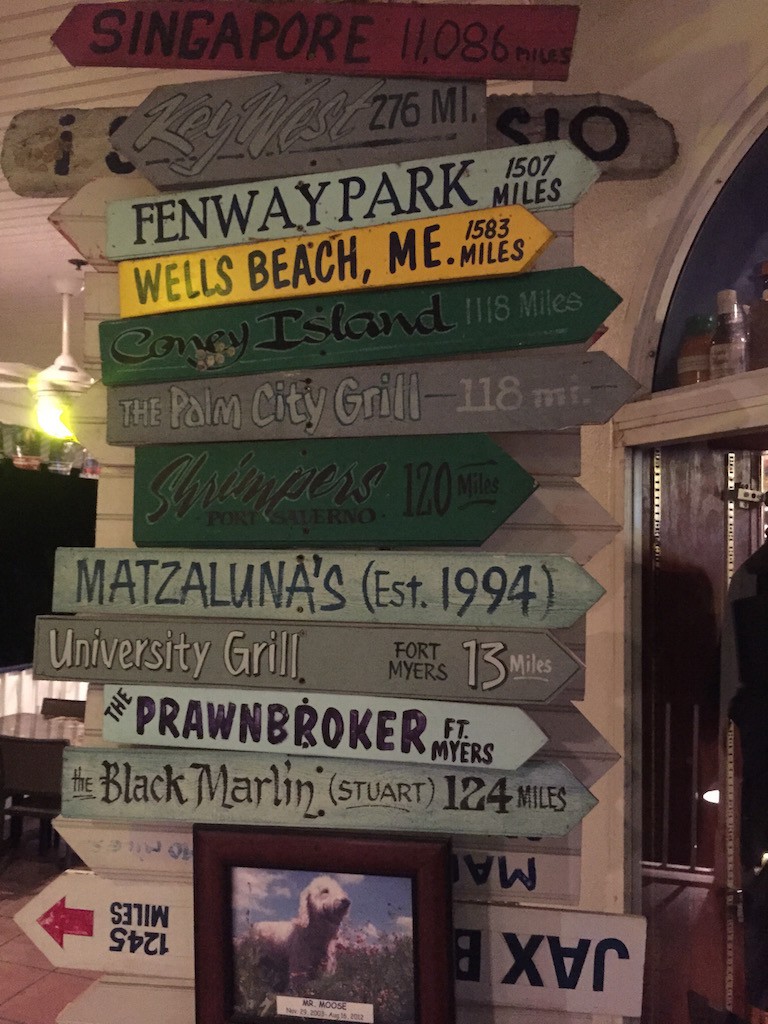 We went over to a place that had a restaurant still open – The Sanibel Grill.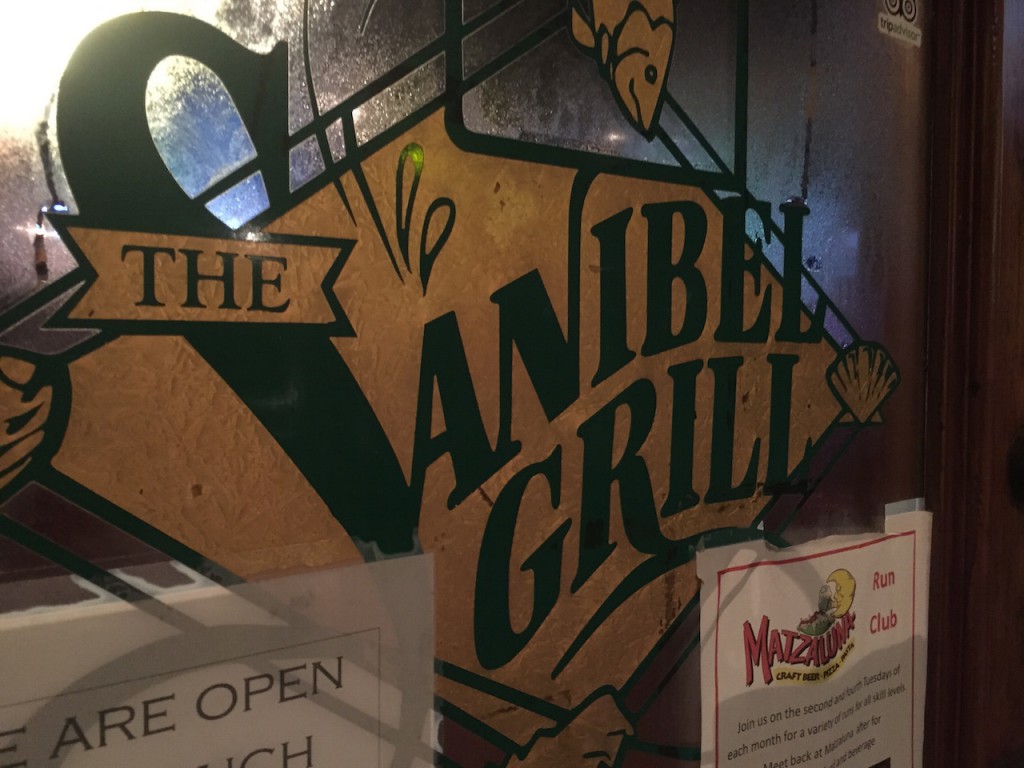 So good, and not just because we were so hungry. Great service too.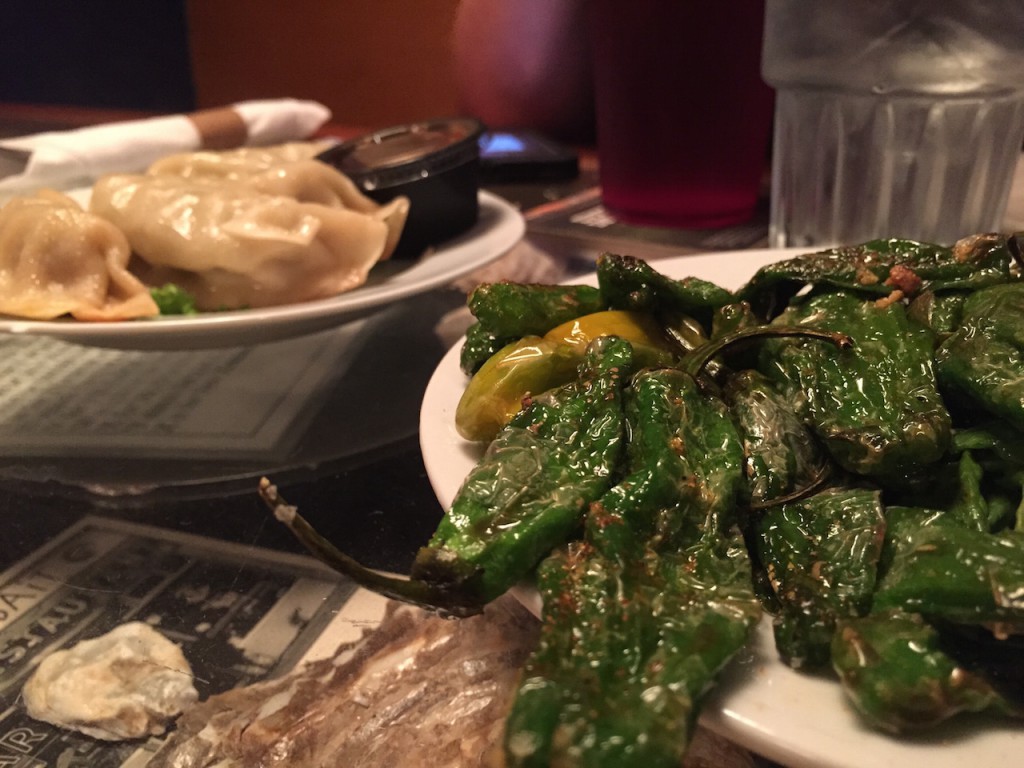 Pequillo peppers sautéd in oil and red pepper flakes. Steak sandwiches too. Will was so hungry, Jon ordered him a extra for snacking. Yes, he DID eat it later that night. (forget the room cost – traveling with an eating machine is pricey)
And the next day…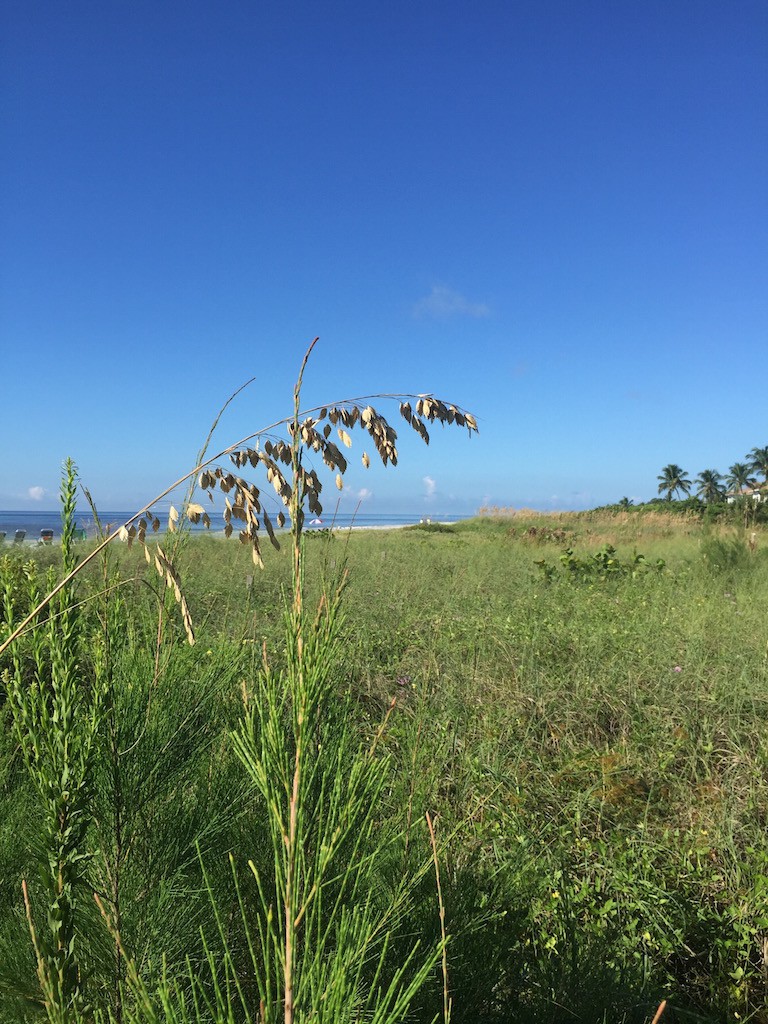 I'd told Will about the turquoise water of the island – not this weekend. The rain had left the water a murky color – but still lovely warm and salty.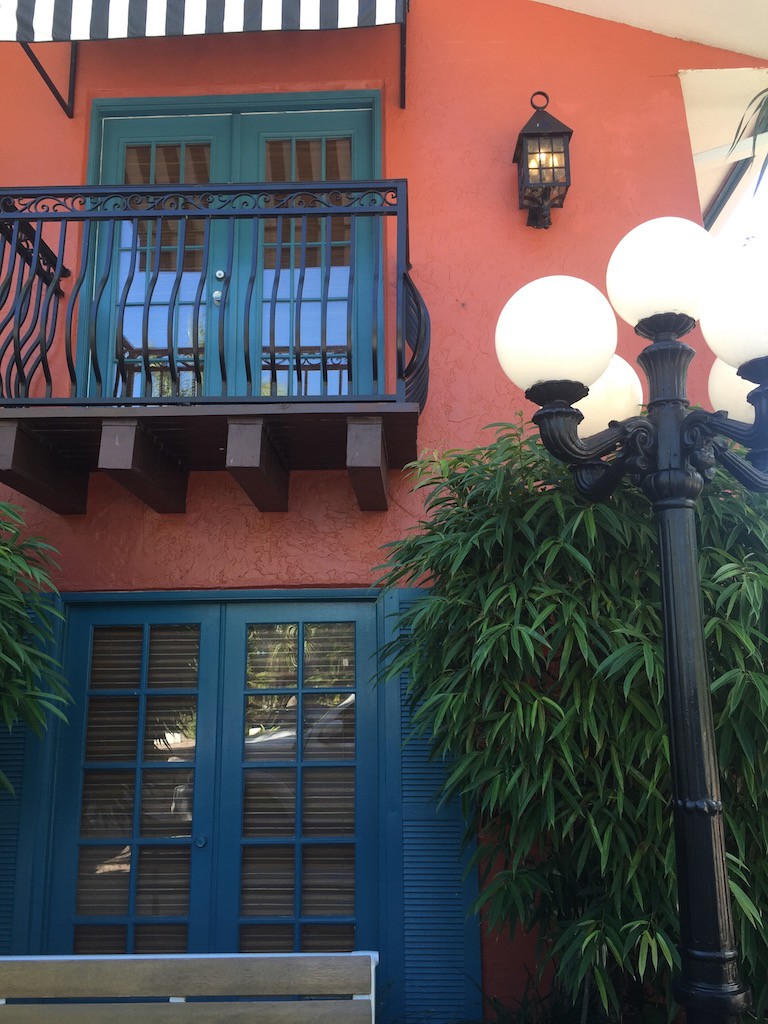 I found out what I liked about this hotel, everything. But first … breakfast.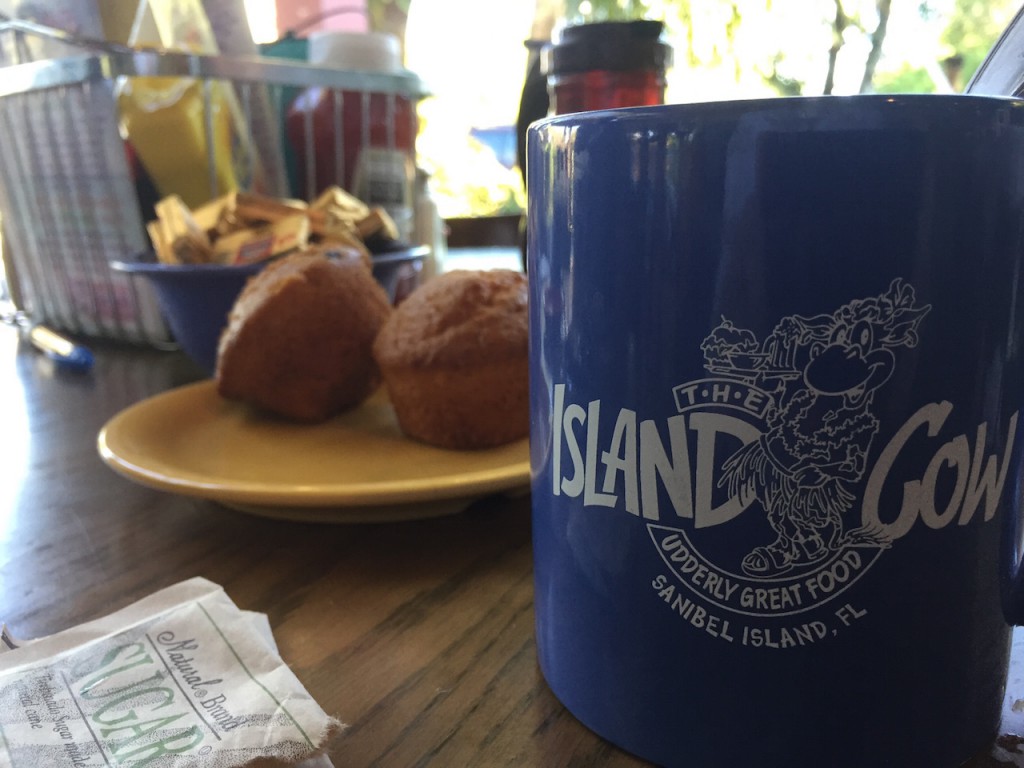 Check back tomorrow and see what we ordered and how our day went… this will just be to long to blog.
Now, get to work – you can plan your getaway later.