Where were we,…. oh, yes breakfast !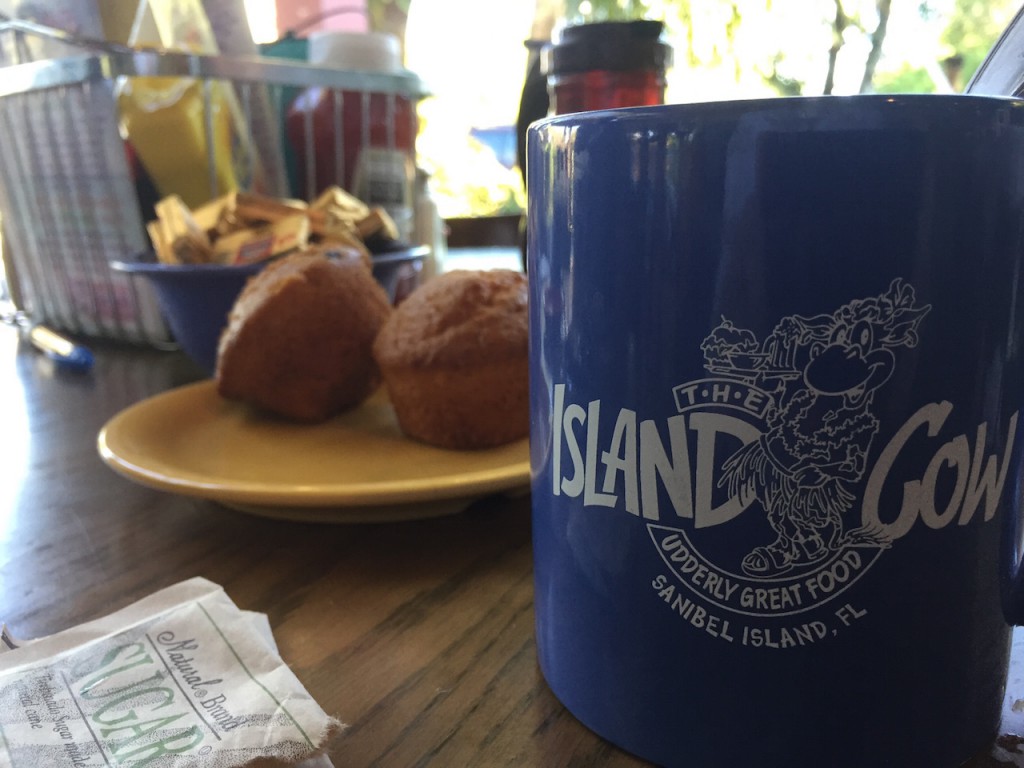 The Island Cow is the spot to make everything in the world go your way starting at sun-up!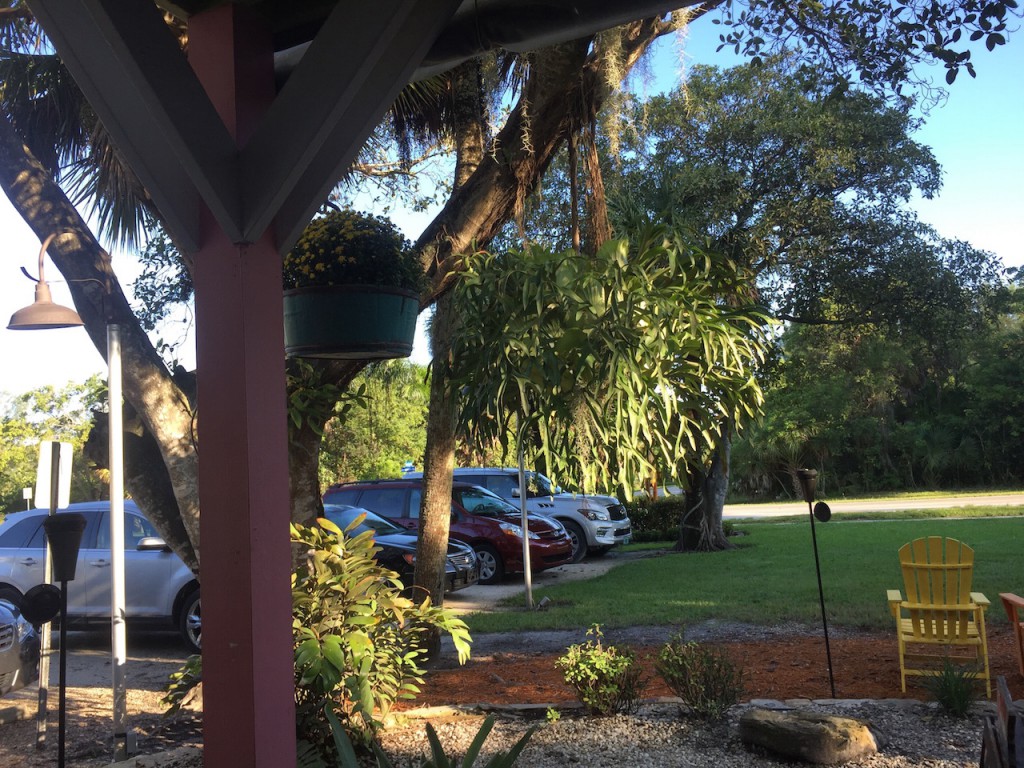 How can you go wrong with this menu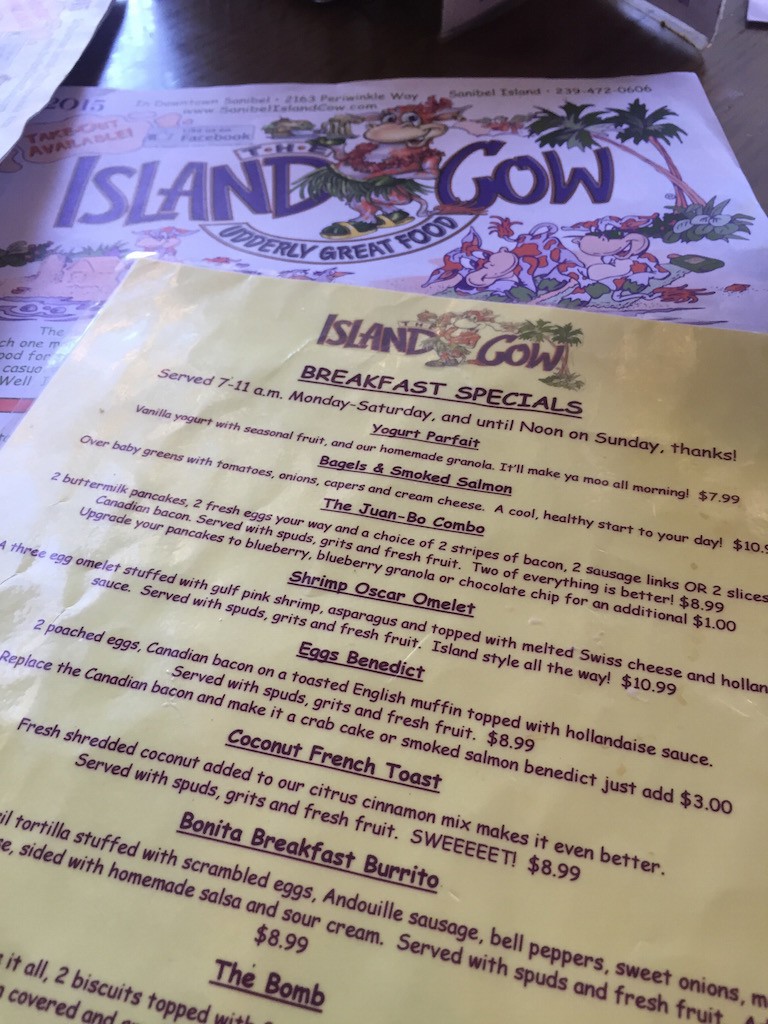 I can't eat all of this,…. oh no maybe I can!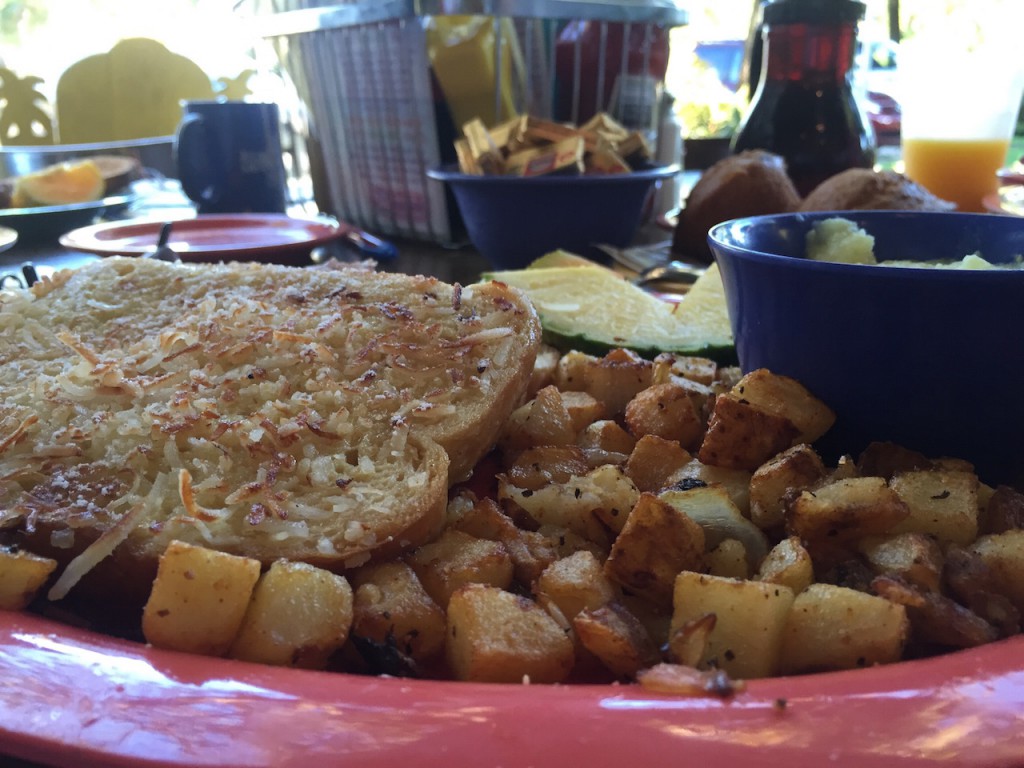 This is officially the coolest Corn Hole board! The boys were checking out the back patio. They have music at night too ! It just gets better and better.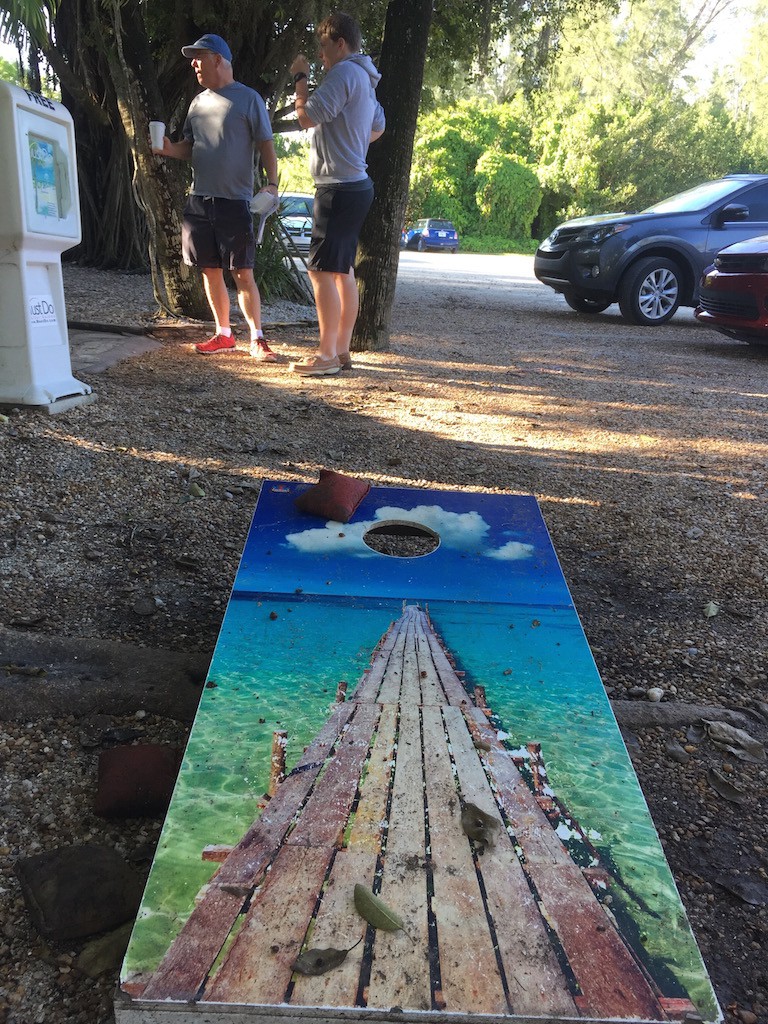 Then I spotted this,…. I might have to have a mimosa to comply.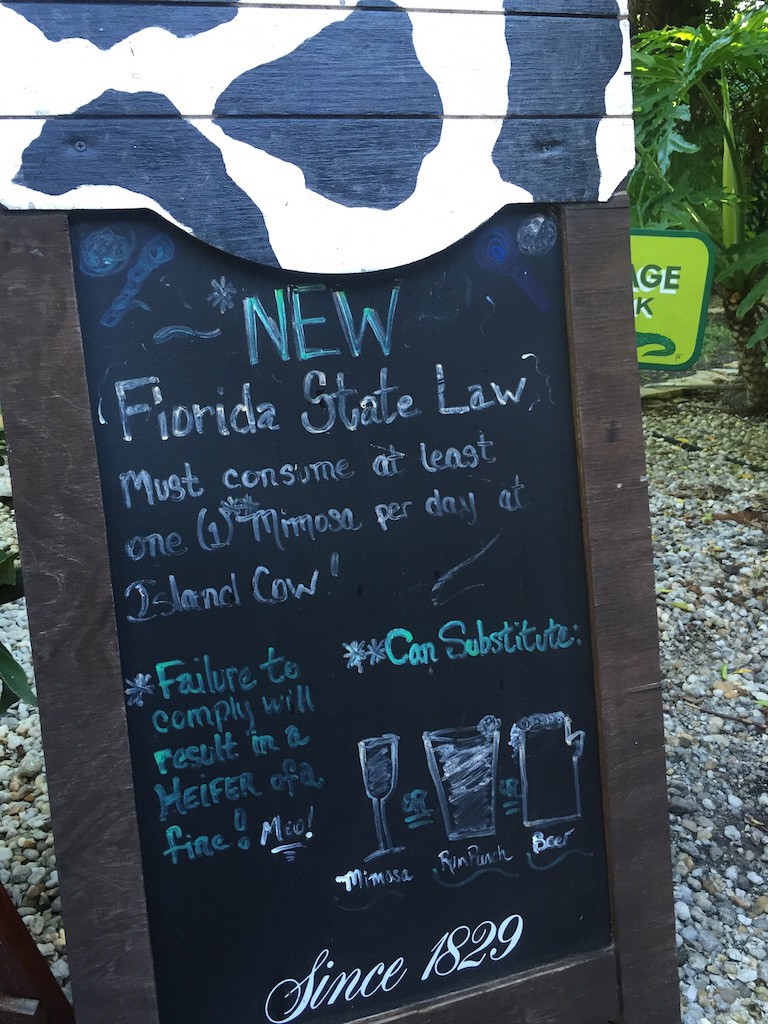 Later we did some shopping at the coolest grocery store – Jerry's and next door at H2O there were lovely t-shits and hats…no, not your usual 'T-Shirt Shop'. Great stuff and great prices. These guys were standing guard…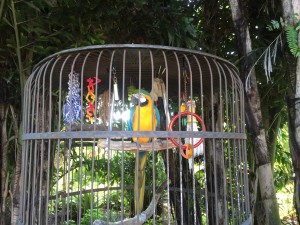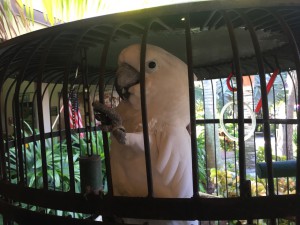 This shopping center was filled with a huge garden in the center, with some of the loveliest palm trees and these birds were everywhere.
I can't own these birds – I'd just set them free.
Later back at the hotel, the beach was lovely. Everything is so calm – even the seagulls are laid back !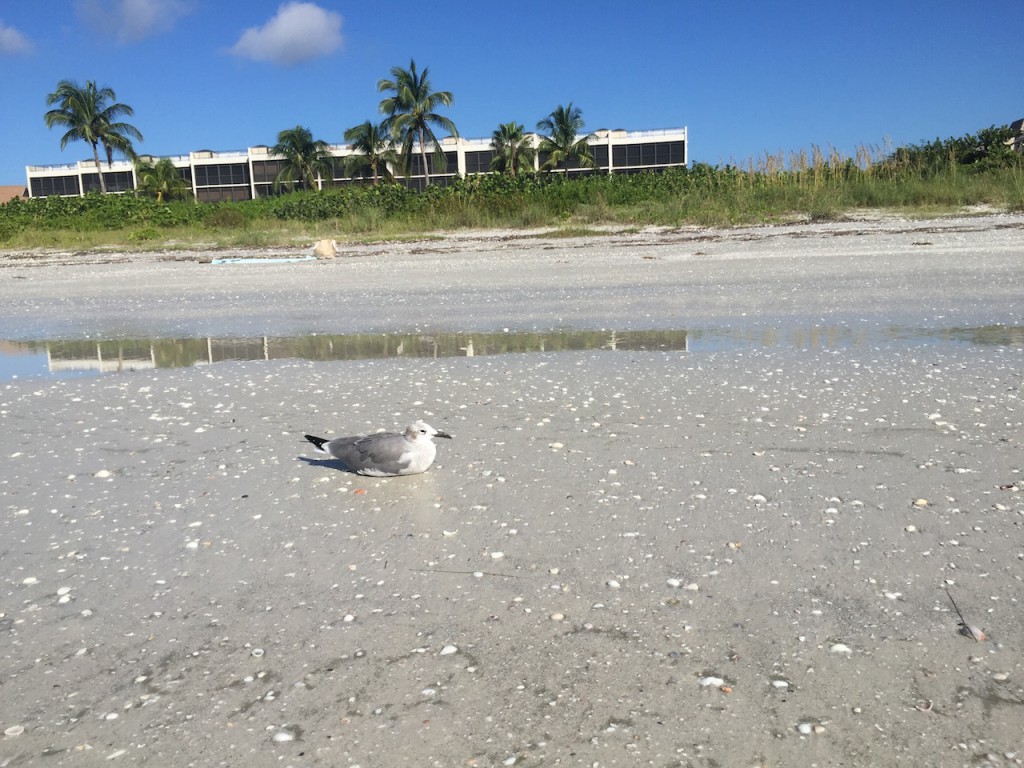 Everyone takes that 'toes-in-the-sand' shot,…. here's mine.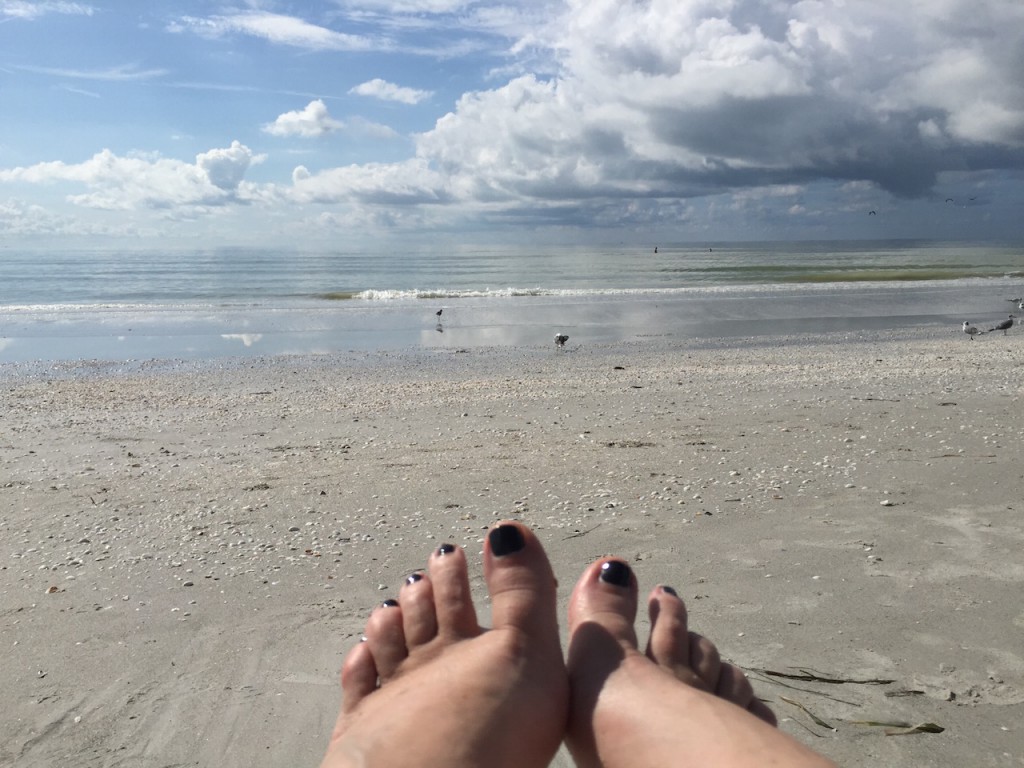 How do you do that to a palm tree?
Later, as not to crisp ourselves, we went and drove the island. Sanibel and Capitva are littered with multi-million dollar mansions! Captiva was having a Songwriting Festival' and was packed so we moved on. We found a couple of cool hotel-like places to camp at next time. Later we went to the Sanibel Lighthouse, no parking by then – oops. That's ok, we went back to the ice cream shoppe that gave us directions the night before, Pinocchios.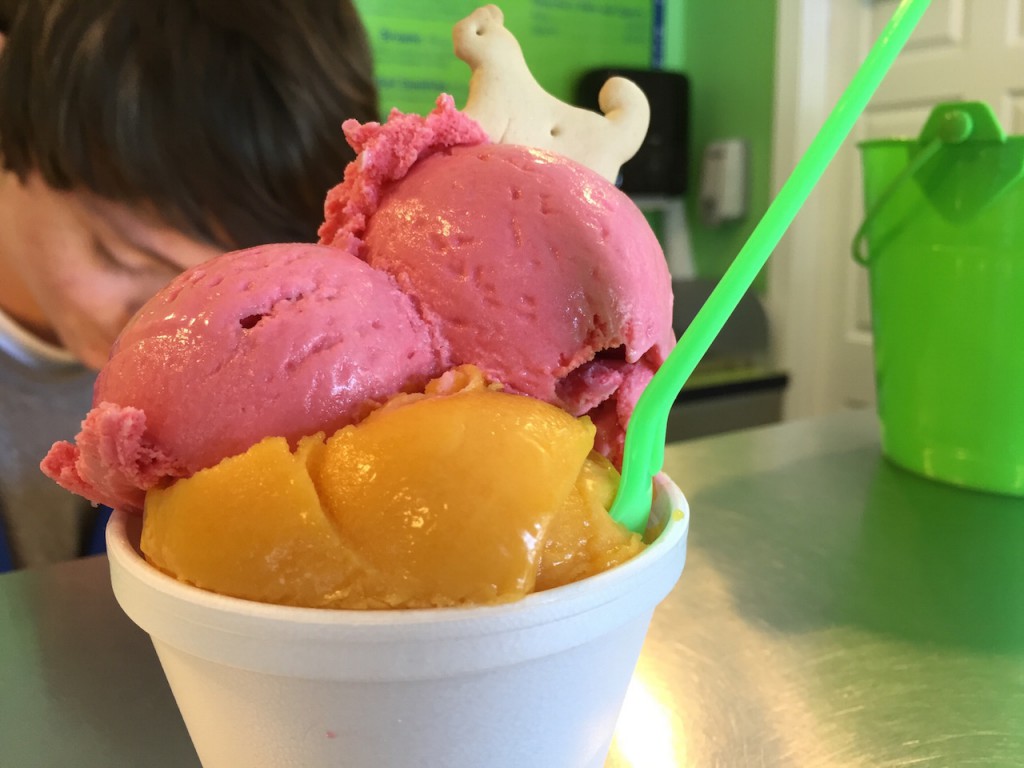 A smile even from Will – he actually does a LOT of smiling – but only smirks for the camera!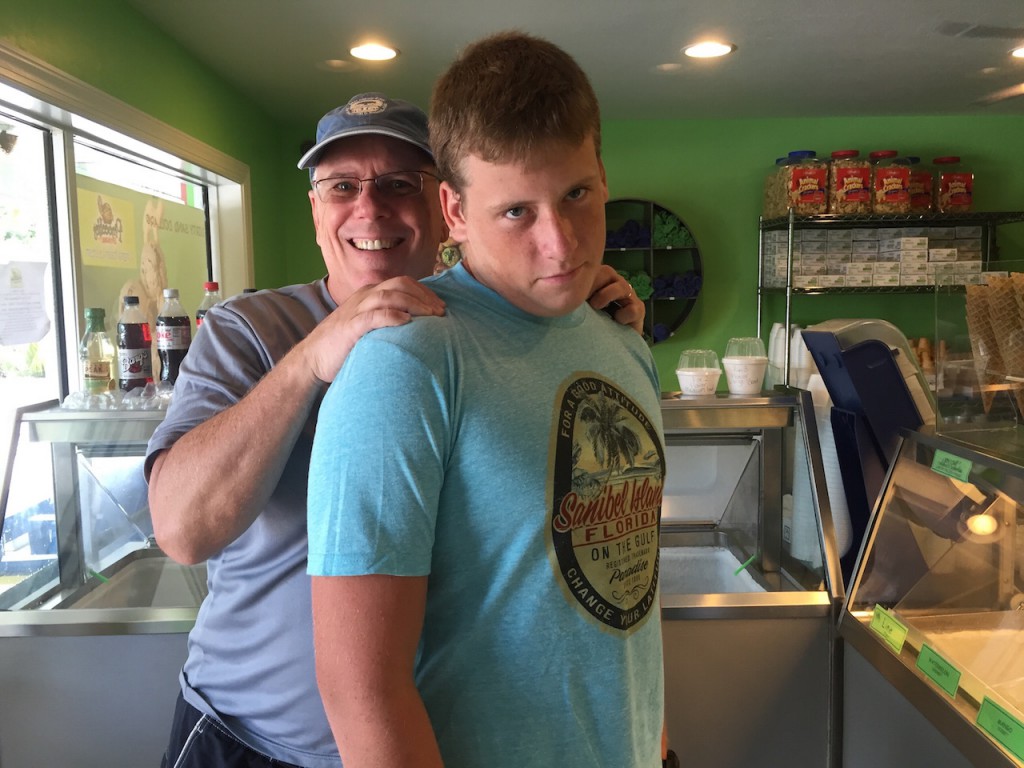 This tortoise was in the parking lot. As we left, we saw a lady carry it over to the store. That was after she saw another lady in an Audi freaking out about driving around it (I think it liked torturing her) – I thought it funny.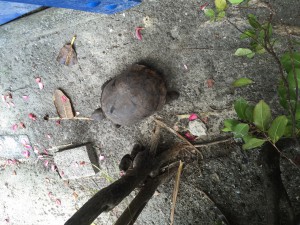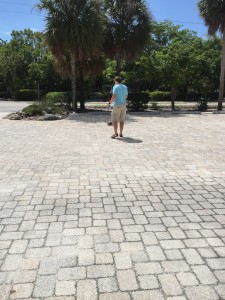 The animal was really headed across the street. The minute the lady set it down it was off again across the parking lot.
Will was happy to oblige an escort to avoid any other Audi-run-ins.
Back at the hotel – more pool time. Instead of the beach, we were cabana-side.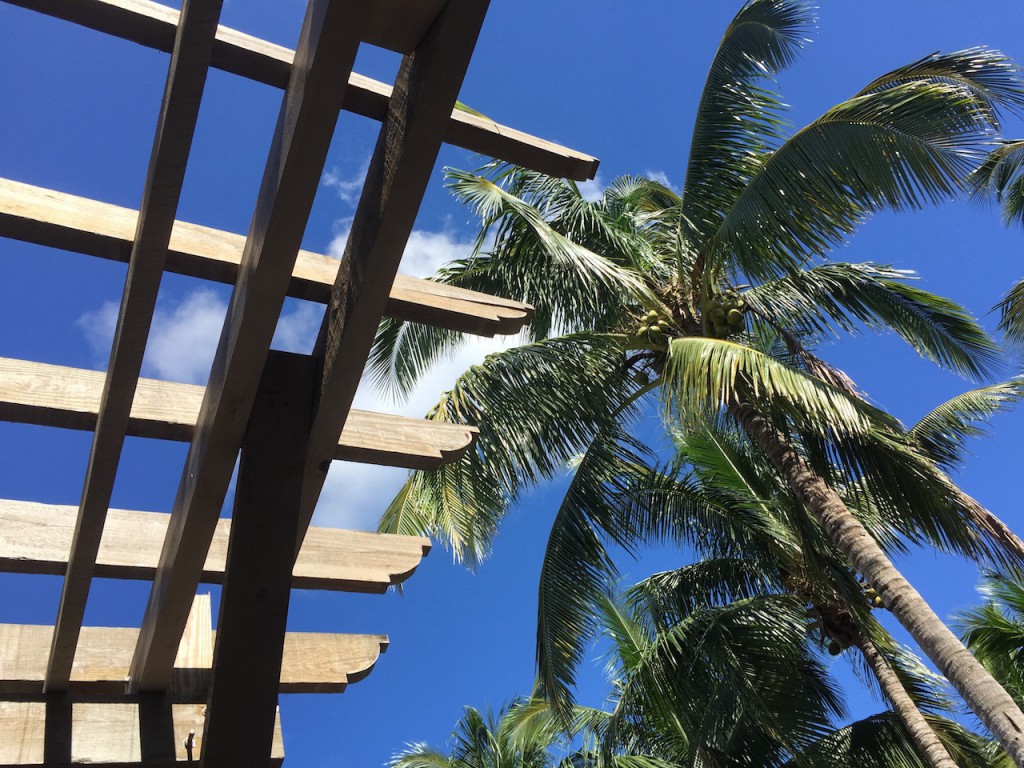 After a while, Will joined us (can't spend too much time with The Parents)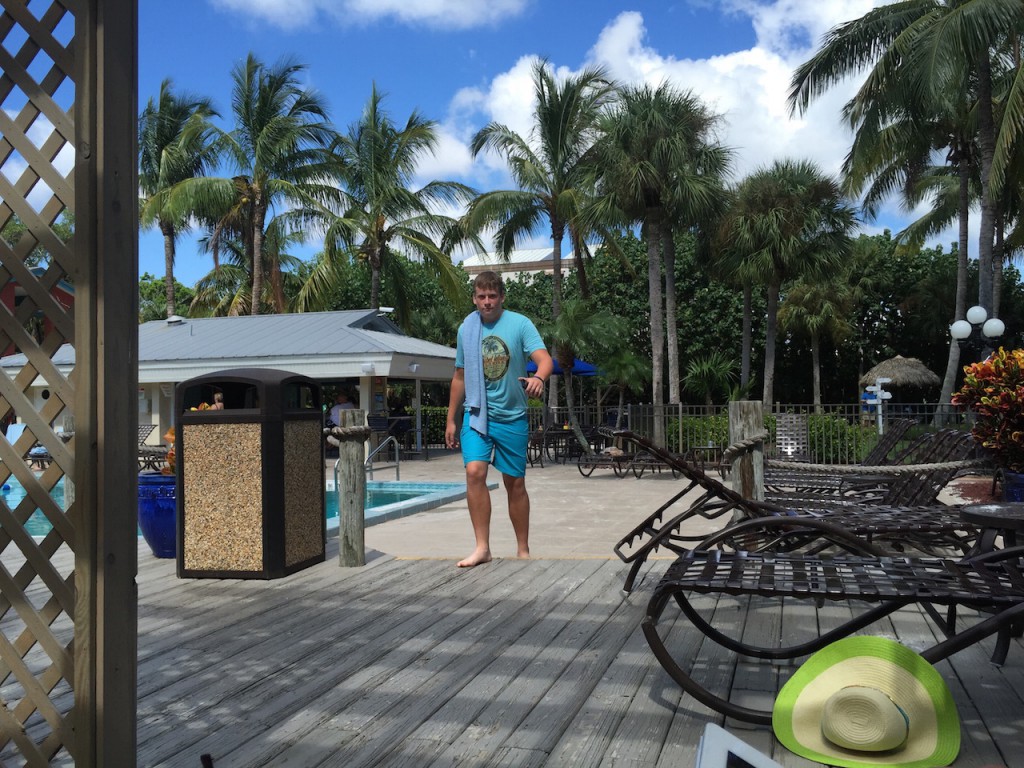 Later that evening we ate at Doc Fords Rum Bar & Grille. All I can say is WOW !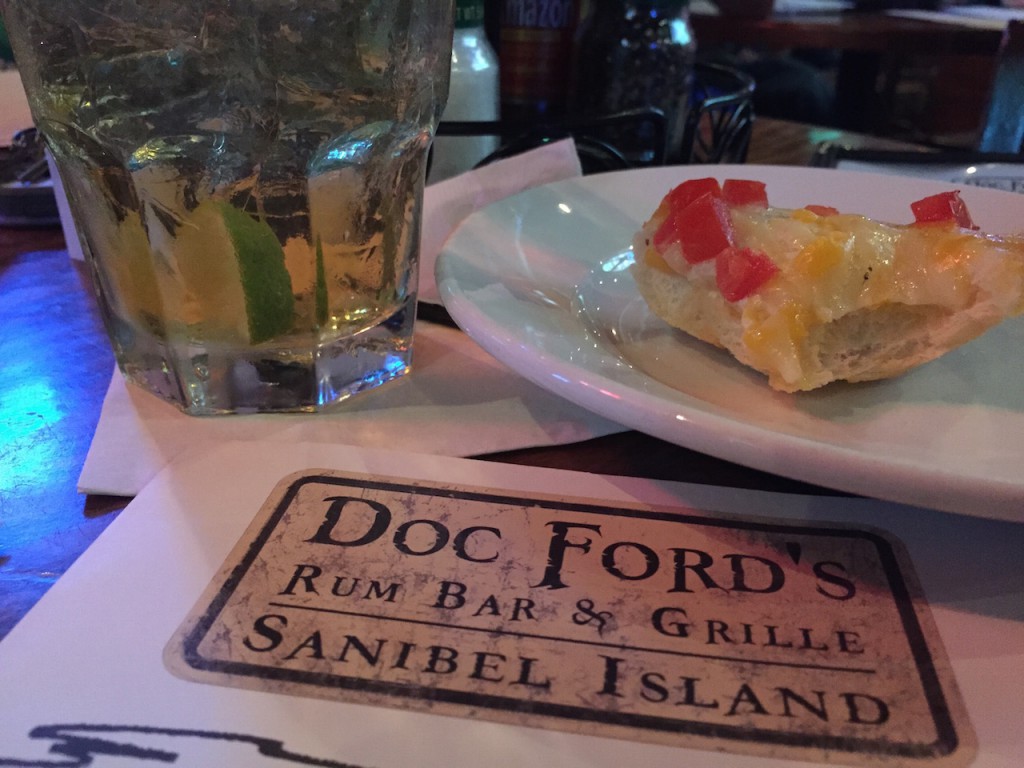 Our last morning we spent at, yup – The Island Cow! We ate inside this time. and once again my order was enormous!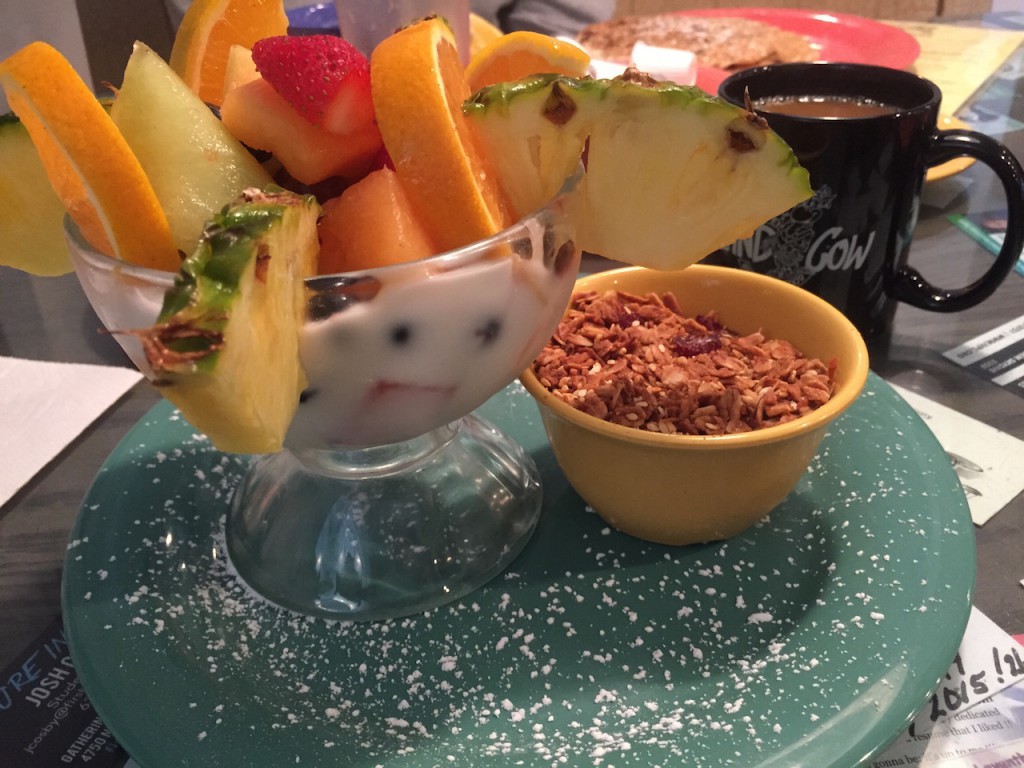 …and just for Yvonne…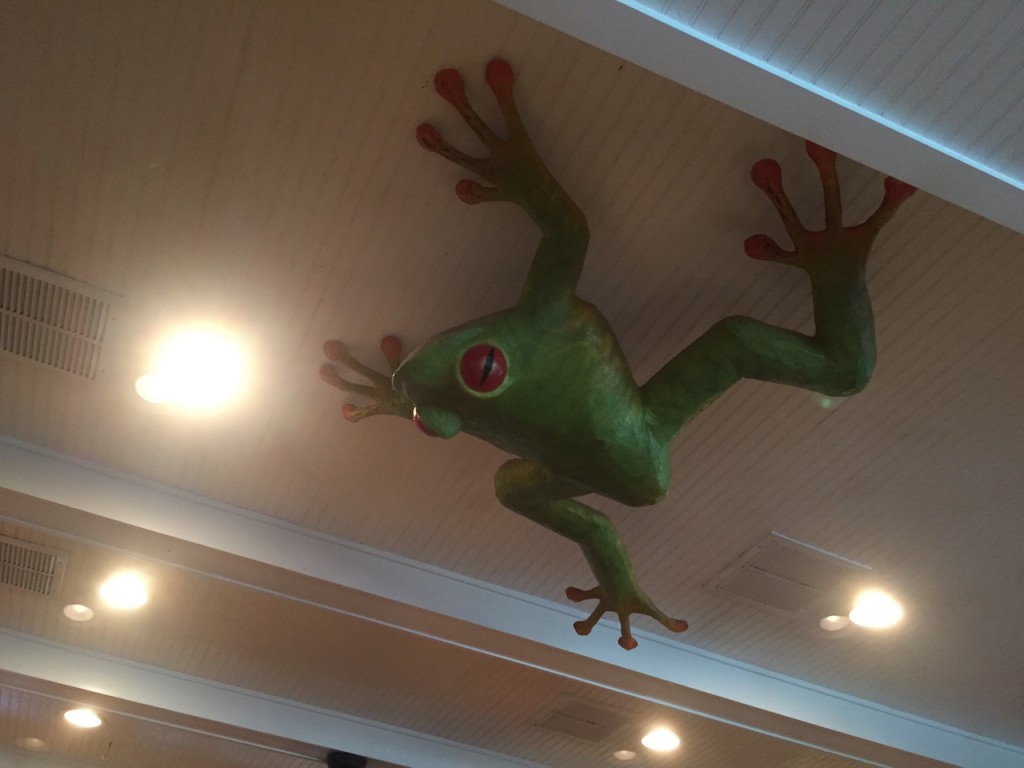 I even had to leave a little BadZoot at the table !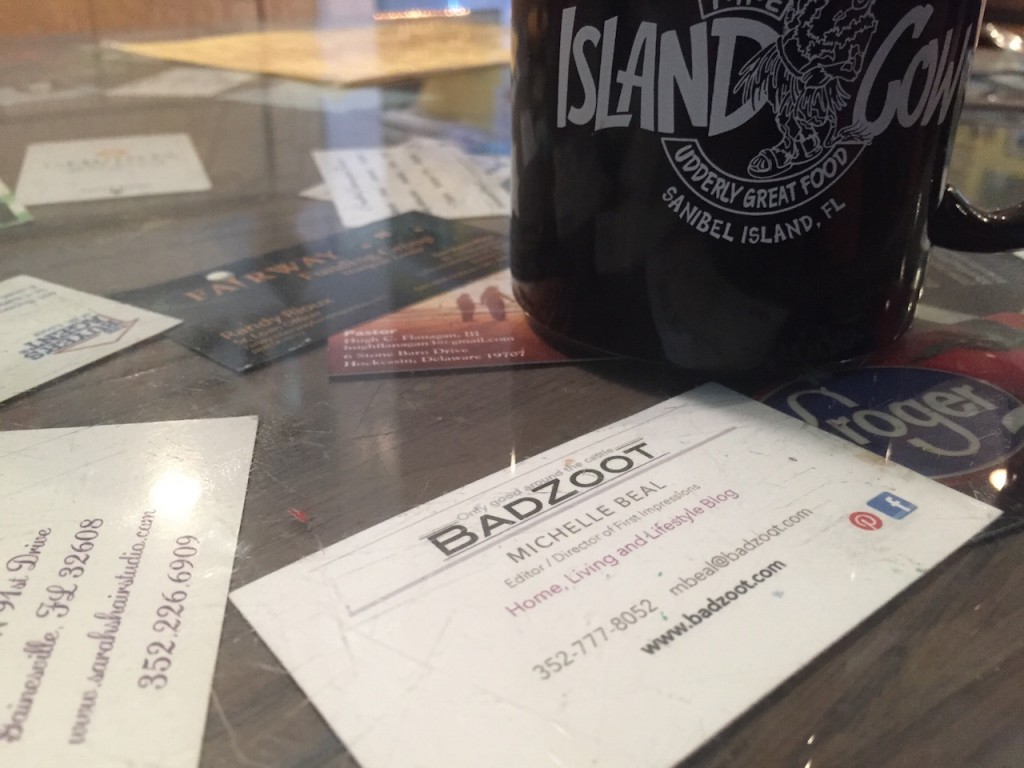 So that's our little Florida pseudo-hometown get away. Put it on your list too ! Not too far, not too expensive, but so relaxing !