While we're busy not wasting food this week – I wanted to show you how to roast pumpkin seeds. I know this should be a no-brainer,…but there are a couple of tricks to show you.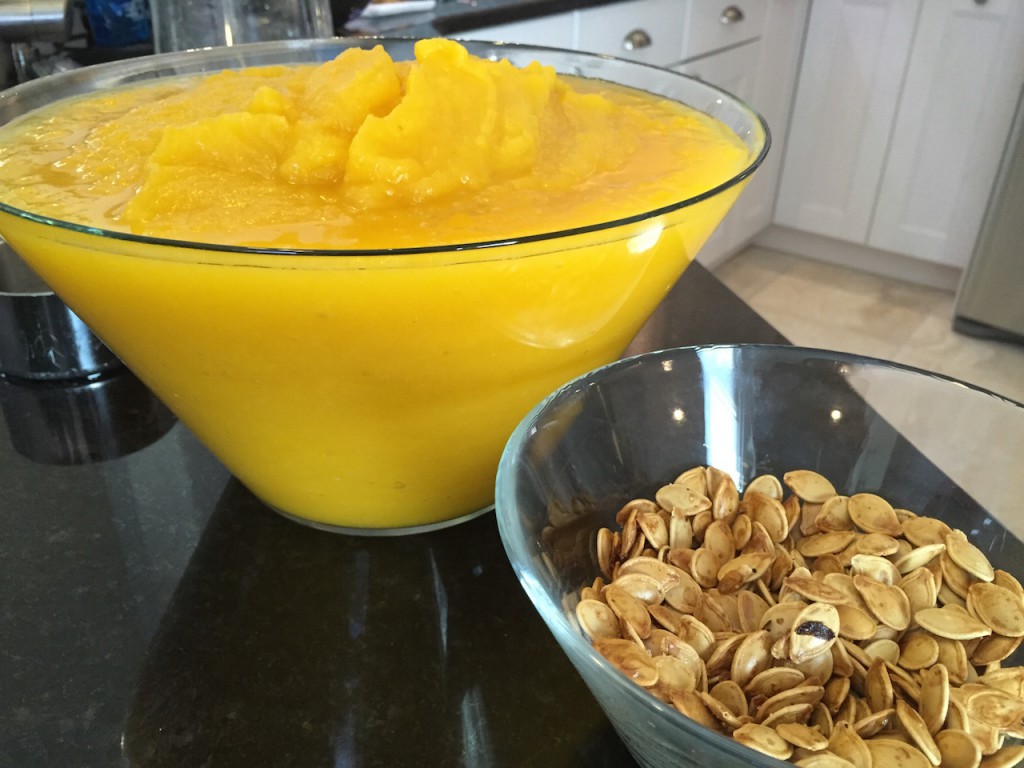 First : You did save those seeds? OK, now get them into a somewhat larger bowl.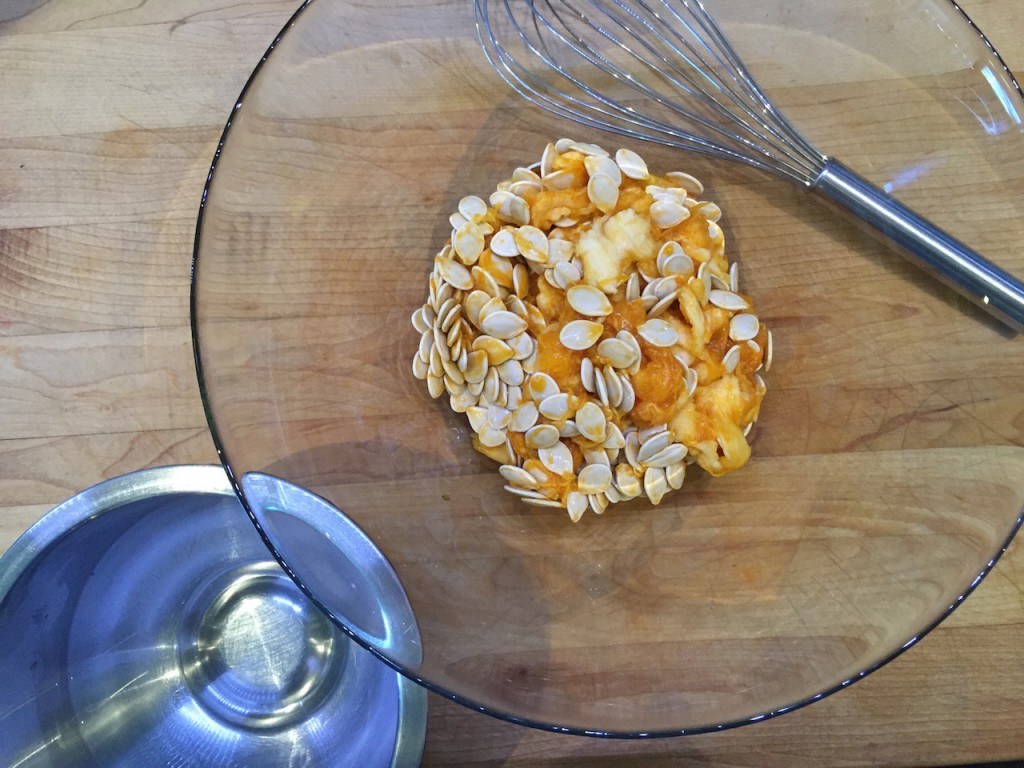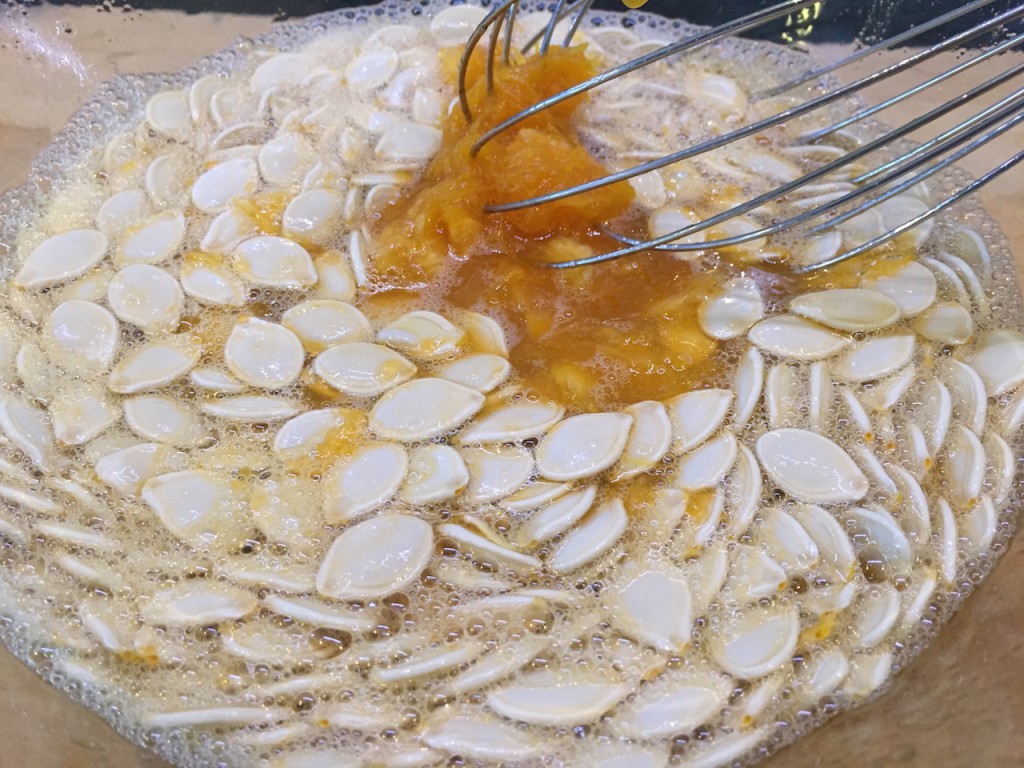 Step 1:
Add some water to that bowl and, using a whisk, give them a beating! This will separate the leftover flesh. It'll get hung up on the whisk tangs. Now, if you want, you can put them in the stand mixer – yes – so easy! That beater separates them in like 20 seconds. (But this takes better pics – and this is a really small batch)
Step 2:
They'll float to the top –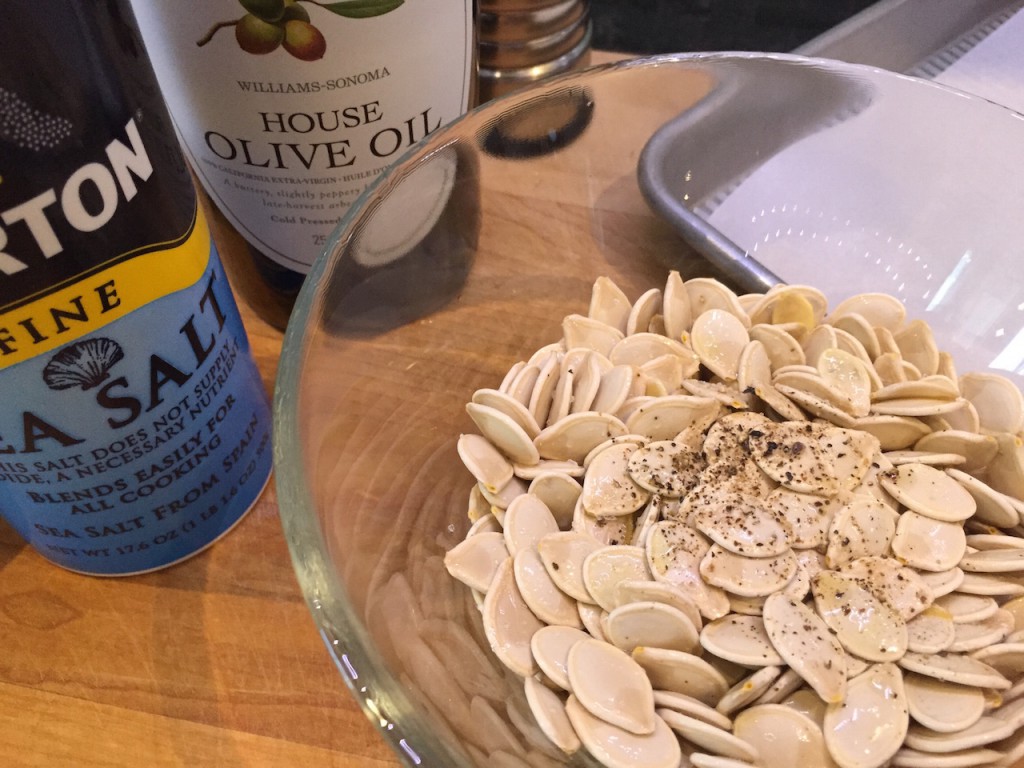 Step 3:
Skim them off and give a rinse. Drizzle with olive oil, salt and pepper.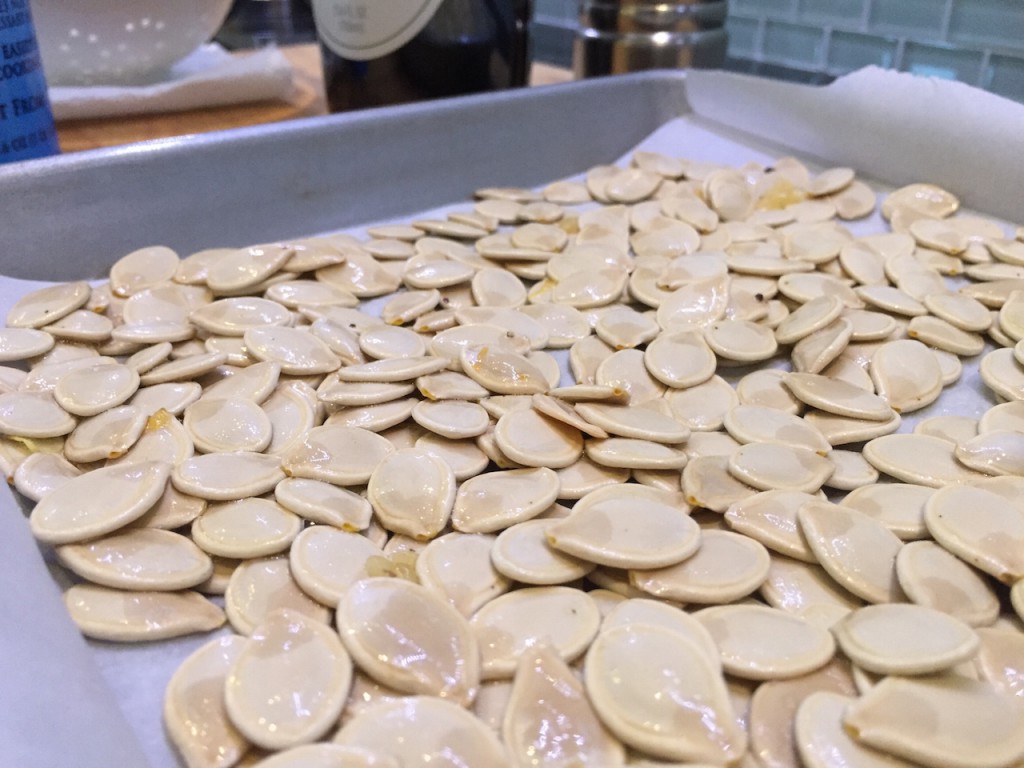 Step 4:
Spread them out on a parchment lined sheet pan. Now pop them in the hot box for about 25 minutes. If you're doing a smaller pumpkin, you can roast these along with it.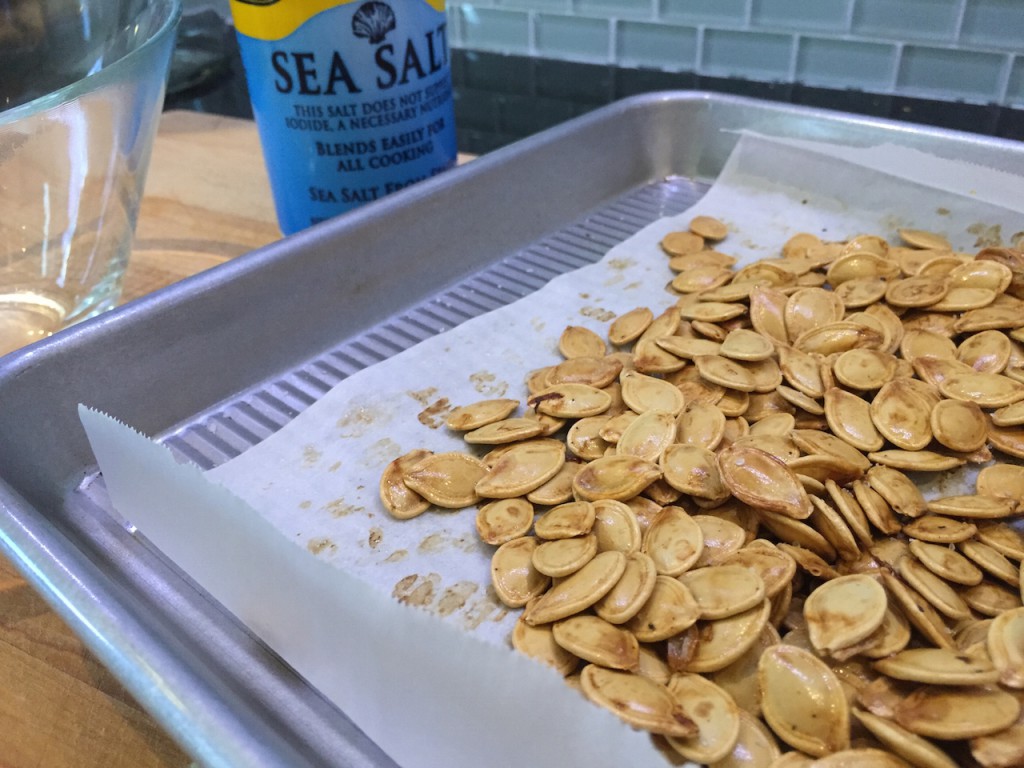 Step 5:
Yum ! Well, it's not really a 'step' but here they are. All golden brown and crunchy! Yes, you can eat the outer shells. You need your fiber anyway!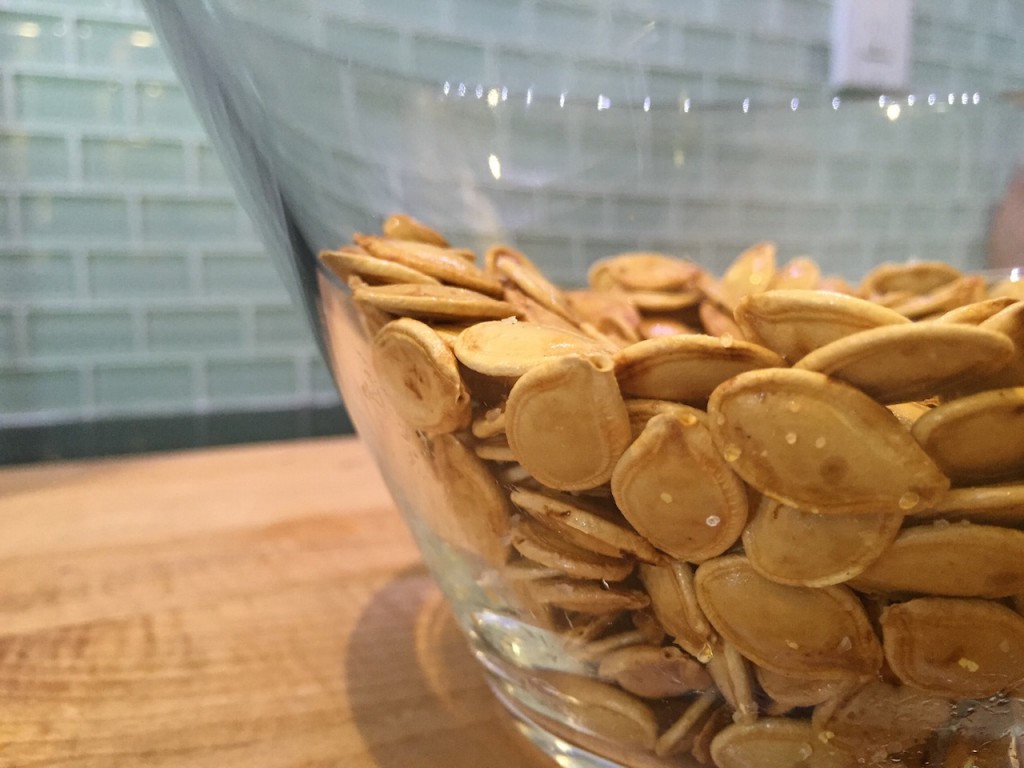 Finale:
Add cayenne pepper or powdered cheese – I like mine au natural.