The other night we had a dinner guest over. Because her visit was a bit of a surprise, and she's not exactly new to chez Beal, I didn't feel bad about serving leftovers. No, I'm not talking about the evening where we get out all of those bits of edibles that I can't toss, but can't convert into a whole meal. This was leftover rib roast – aka : Prime Rib.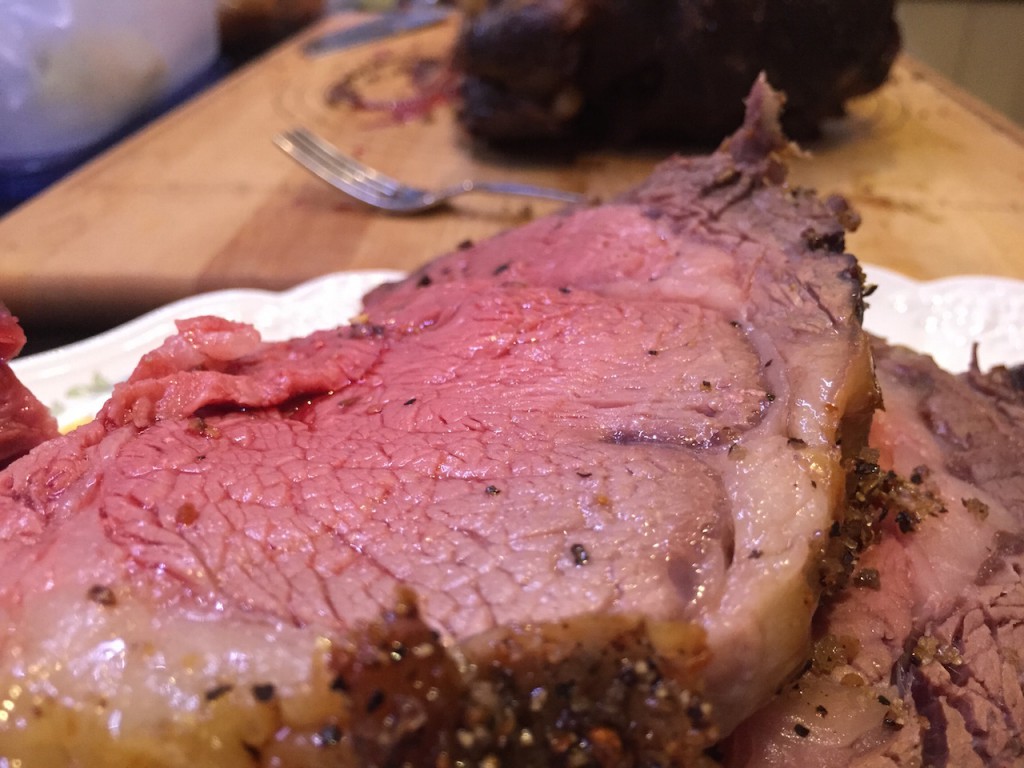 After dinner we we clearing the table and I'd explained to her that even as special as that hunk of meat was, it's probably the easiest thing you'll cook this side of macaroni. Follow the directions and you just can't screw it up. She looked on with disbelief as I explained that my Mother-In-Law was once a corporate wife that threw lots of dinner parties and this was a centerpiece dish. I, myself, was astonished at how uncomplicated this was. Now, years later, I still make sure to pick up a huge roast (on sale at the holidays!) and cook up whether we're hosting a Christmas gathering or not. This works best if you have a double oven, if not – just make sure the oven is off-limits for 6 hours or so. Besides, you have shopping or a mani-pedi, or something to do anyway?
Roast Beast: Norma Beal's 'No-Fault' Prime Rib
1 – 10 lb. Standing Rib Roast or Prime Rib (serves 10-12)
1 – Clove of garlic*, Salt & Pepper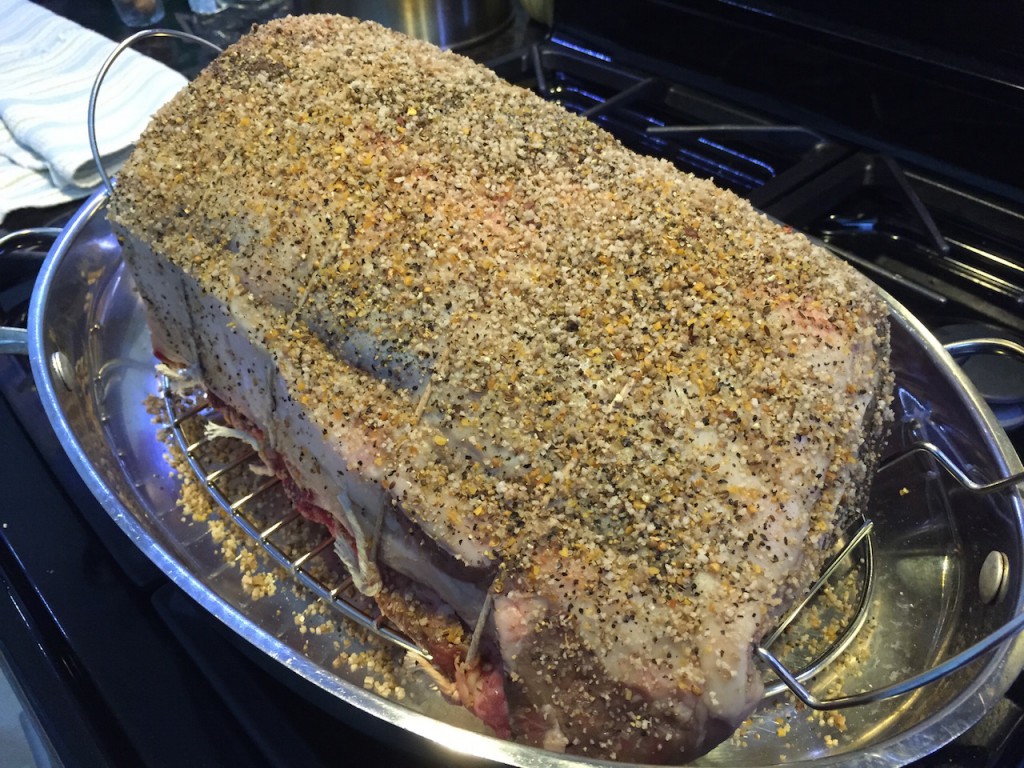 Step 1
Get the roast out of the fridge ahead of time and let it warm up for maybe a hour. If you can't that's ok too. Preheat to 375 degrees. Set the meat in a roasting pan fat side up and cover with seasonings.
*Norma used just garlic and salt & pepper. These days I like the Montreal Steak Seasoning mix added in. This year, along with some fresh cracked pepper, I used a little gift that had been bestowed upon me by may favorite Auntie….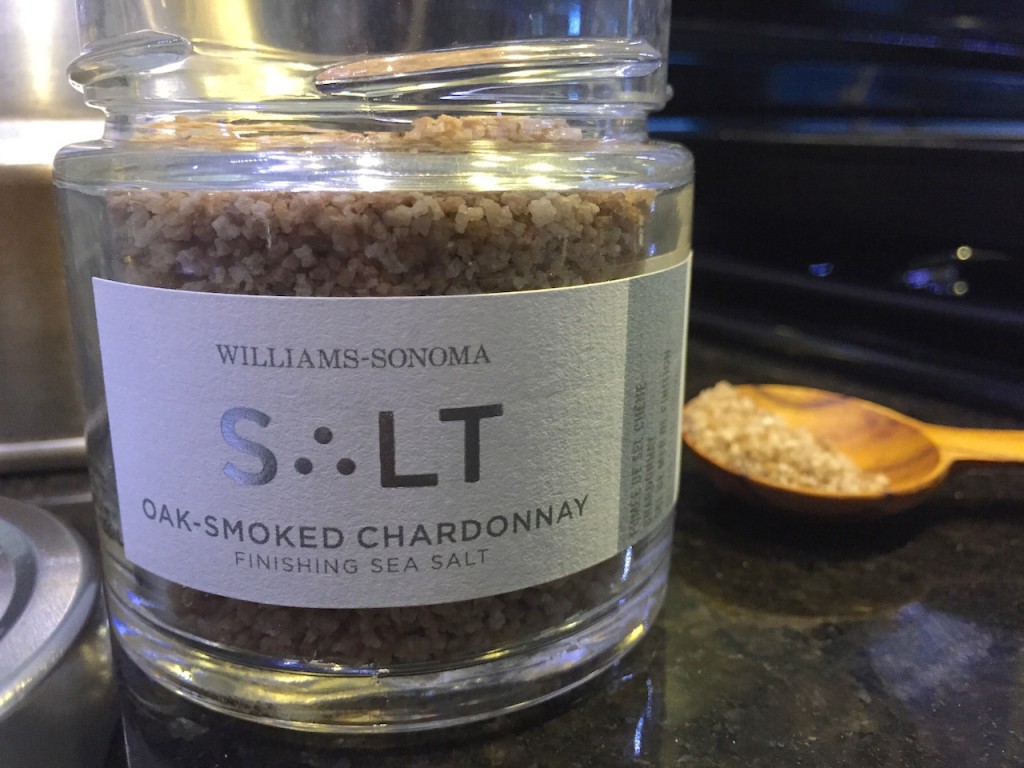 This was amazing !!! Since we don't eat the fat off the edges anyway, it seeps in and flavors the meat deliciously.
Step 2
Get the roast in the oven, uncovered for 1 hour at 375 degrees.
When the hour is up – turn OFF the oven. DO NOT OPEN THE OVEN DOOR. Walk away – yes, just walk away…. for 4 hours.
When you come back, decide how you want it cooked. Turn the oven back on WITHOUT EVER OPENING THE DOOR, to 300 degrees. Cook at that temp for 45 min. for Rare / 50 min. for Medium Rare / 55 min. for Well Done.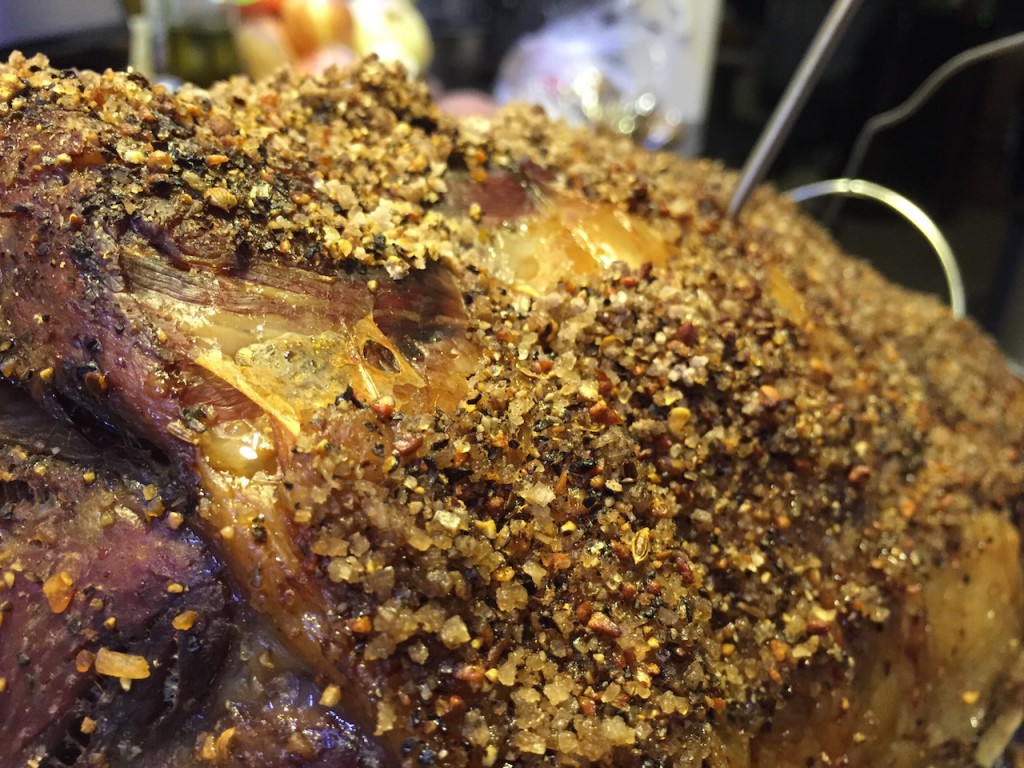 Step 3
That's it ! You can take it's temp if you want – you won't need to.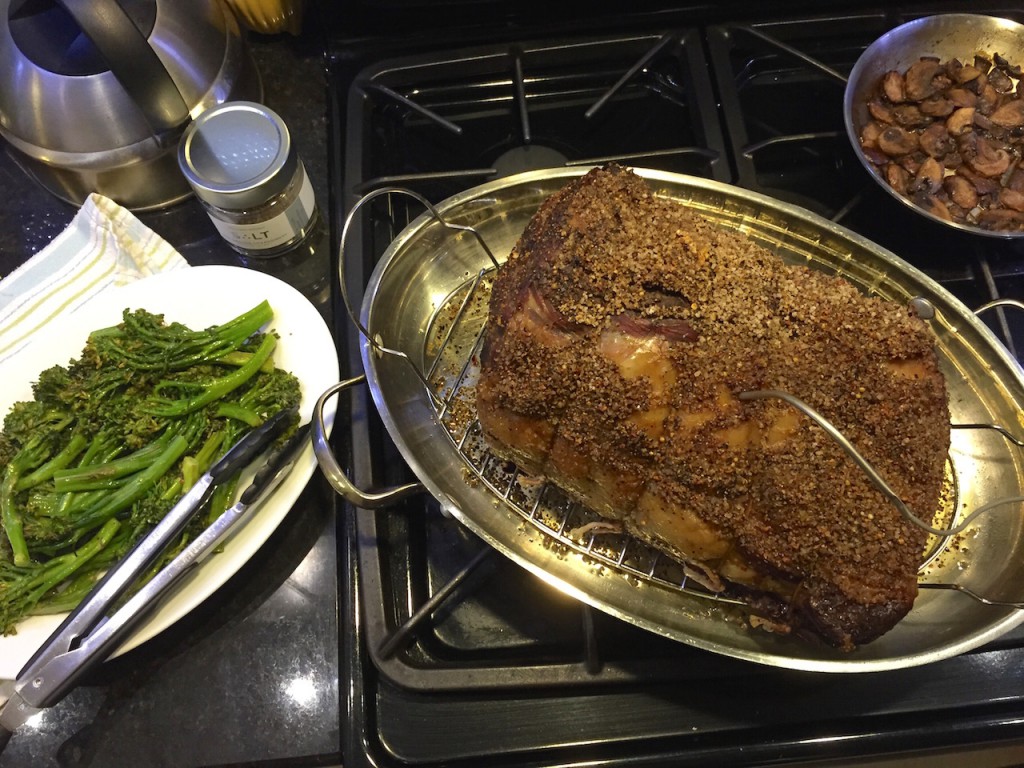 Go and make up some broccolini, and sauté up some Baby Bella mushrooms…Delmonico Potatoes – Yes, please! Dinner is served…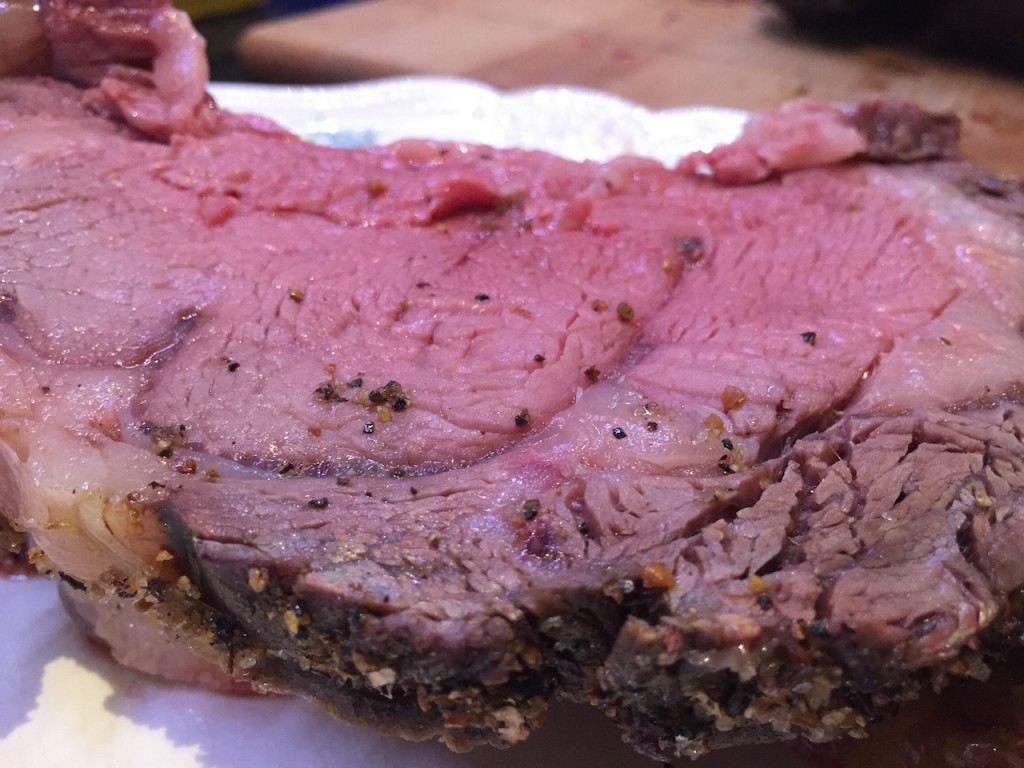 Looks and smells unbelievable – and unbelievably easy!
Leftovers? Slice some up and take it out to the grill – a quick sear takes it up another notch. Tomorrow, I'll show you what I do with the bones. (the dog only gets one) I promise, you won't ruin an $80 piece of beef with this method – Mrs. B wouldn't lie – Truly 'No-Fault'.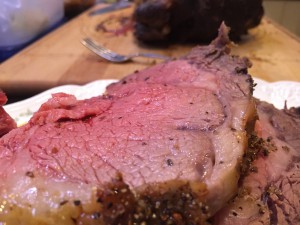 Norma's No-Fault Prime Rib
2015-01-13 11:31:02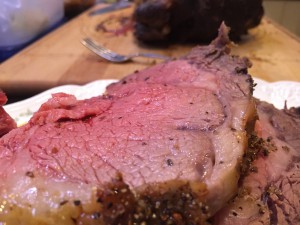 Serves 10
You just can't screw it up !
Ingredients
1 - 10# (or so) Standing Rib Roast or Prime Rib
1 clove of Garlic minced, or other seasonings (like Montreal Steak Seasonings)
Salt & Pepper (kosher salt & fresh cracked pepper)
Instructions
Set out the meat for a hour to warm.
Preheat oven to 375 degree.
Set roast in pan fat side up and cover with seasonings.
Roast for 1 hour at 375.
After 1 hour turn oven off, DO NOT OPEN OVEN DOOR. Leave alone for 4 hours.
After the 4 hours, turn oven back on, without opening the door, to 300 degrees. Cook roast for 45 min. for Rare / 50 min. for Medium Rare / 55 min. for Well Done.
Notes
As long as you've got the hot box free for 6 hours - you're good. If you have to, put a note on it so nobody else comes along and opens the door. Or, decides to do their own pre-heat for something else. That, would be the only way to mess this up.
Also, you can always re-sear a piece for that one guest who likes it well-done, but you can't go back. My advice is to start at a Rare setting.
BadZoot https://badzoot.com/