I know you don't understand my need for going to these silly festivals of oldness – and I don't care. LOL Since they only come around a couple of times per year, and I need the exercise, I go. Yet again we had lots of fun. Everyone was there…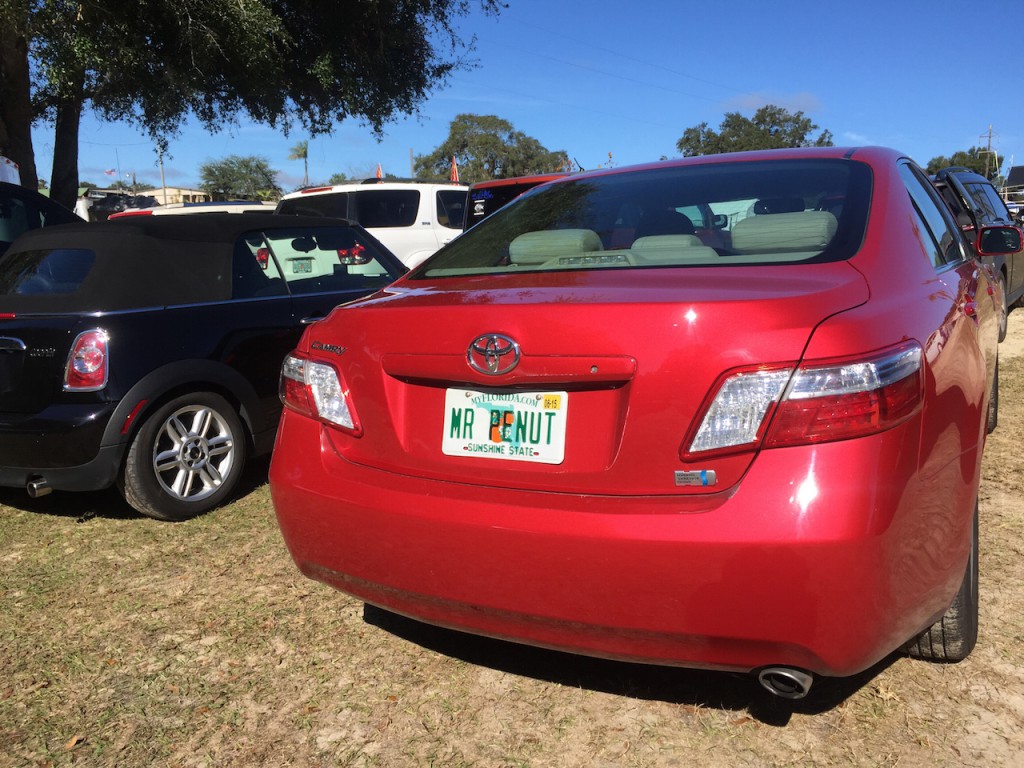 Everyone loves Mr Penut ! But who on earth would come to an antique extravaganza in a convertible Mini? Someone who collects silver spoons I suppose – no chandeliers for that guy!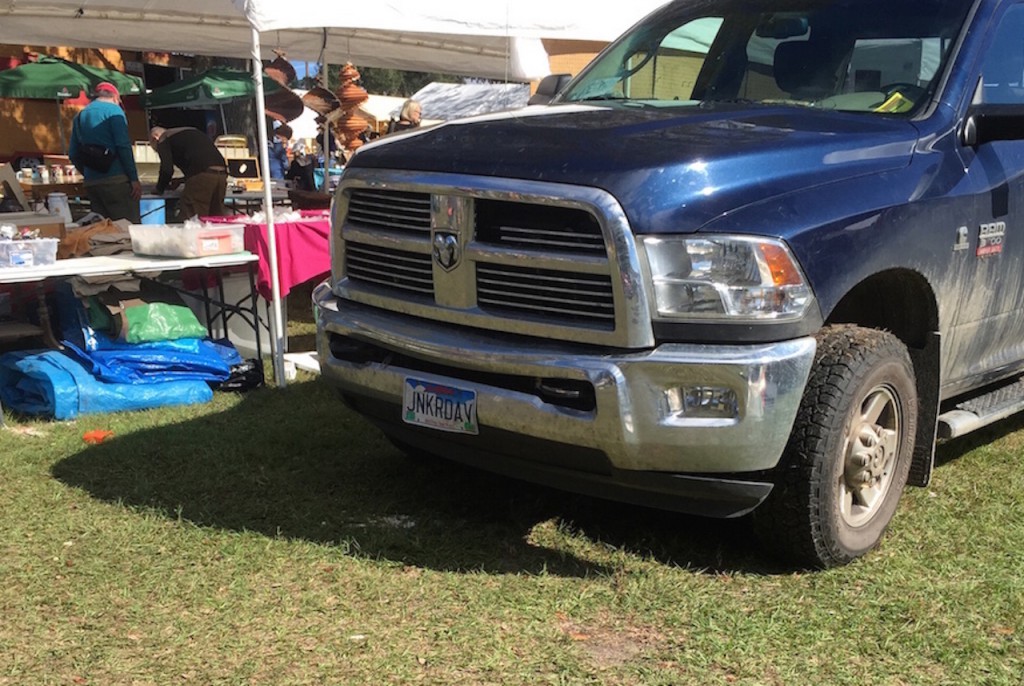 Oh yeah,…and Junker Dave showed up all the way from North Dakota (I think). See, I love seeing how creative people can get with just a few letters !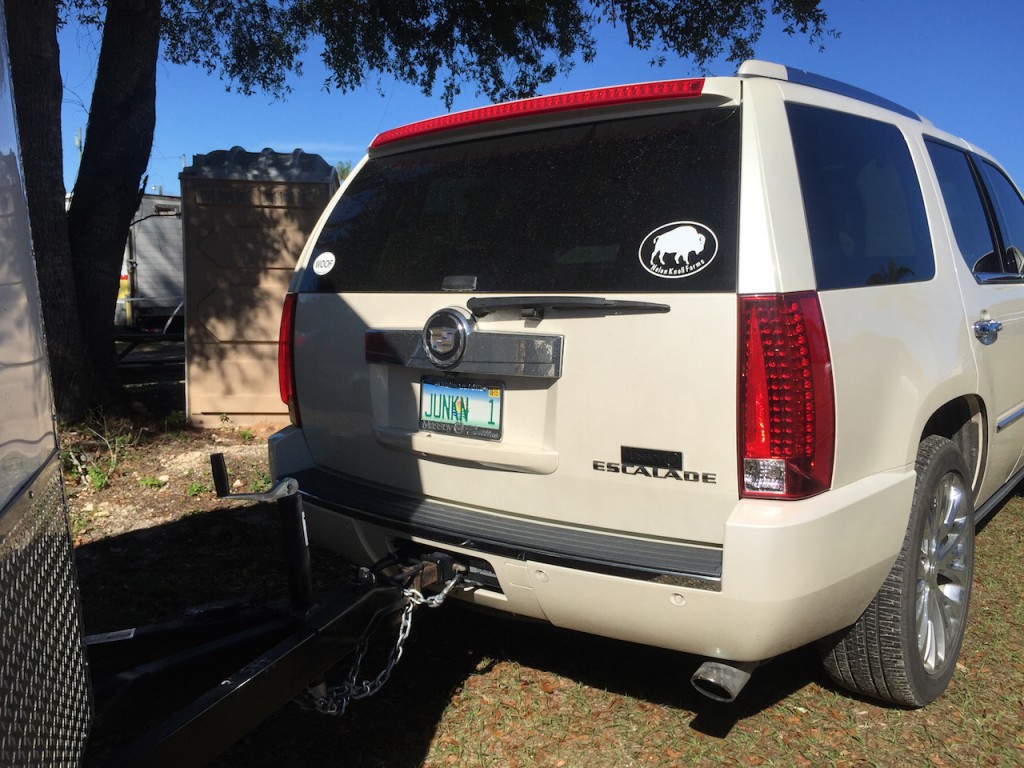 Let's see – I'm guessing this lady is a peace loving religious ranchers wife from Orlando with an expensive hobby/business shabby chic-ing e v e r y t h i n g ? Just sayin'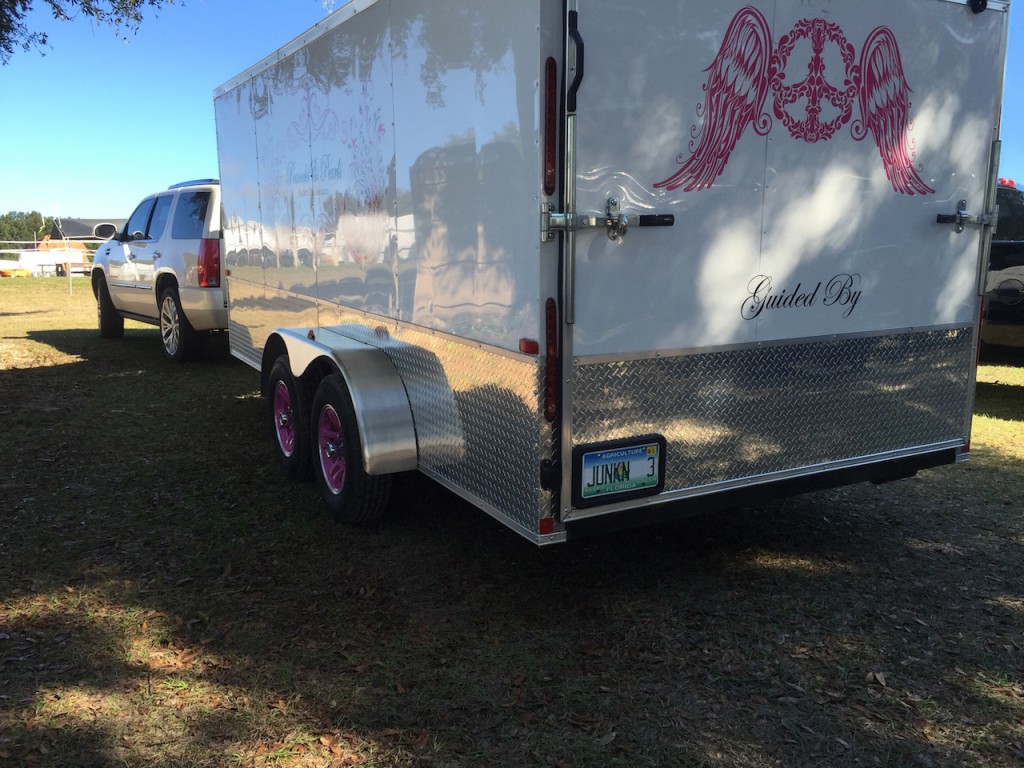 But seriously folks – back to the festival…
I could've bought way more, but I restrained myself. So many fun things though… I might need that chicken sometime.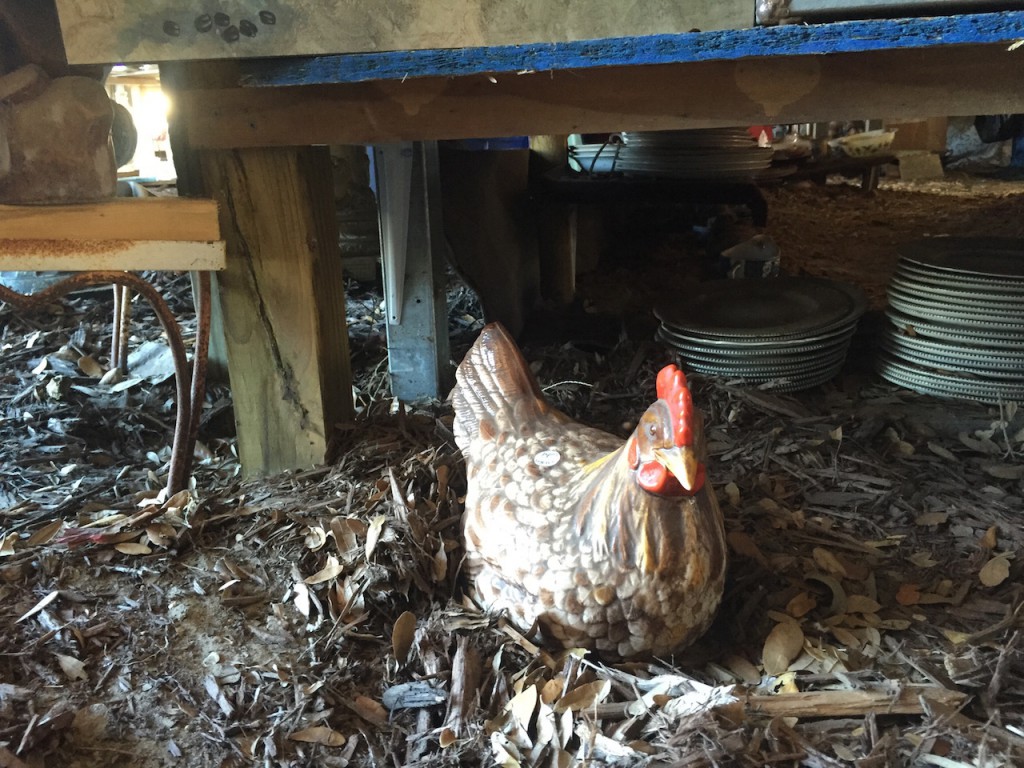 Then I had to buy a couple of plants – yes – something new and alive surrounded by a cacophony of relics from someone else's happy youth. Or not so happy.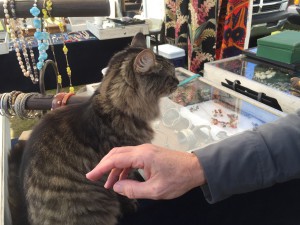 Everyone brings dogs, so seeing a cat was unusual.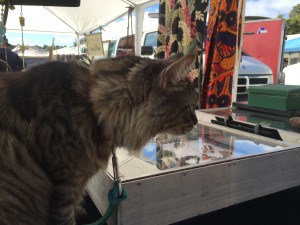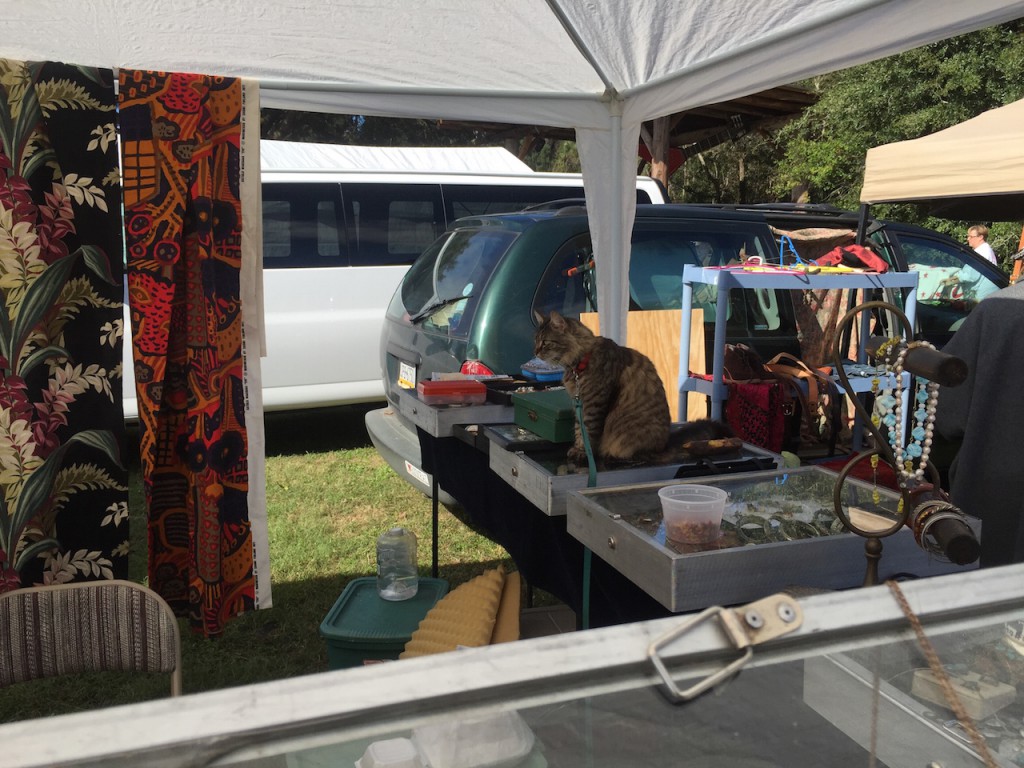 As her owner got her attention with his thick Russian accent. "Misha.. she won't look at you unless she hears her name." Of course, when I said it she ignored me too. She then strolled over and rather unceremoniously sat on his snack …a banana.
Such a cat. Misha's my kinda girl.
This violet had to come home with me, and it's friend Mr. Begonia…especially after we saw the sign for 'No Photos'. Oops. "But it's MINE now."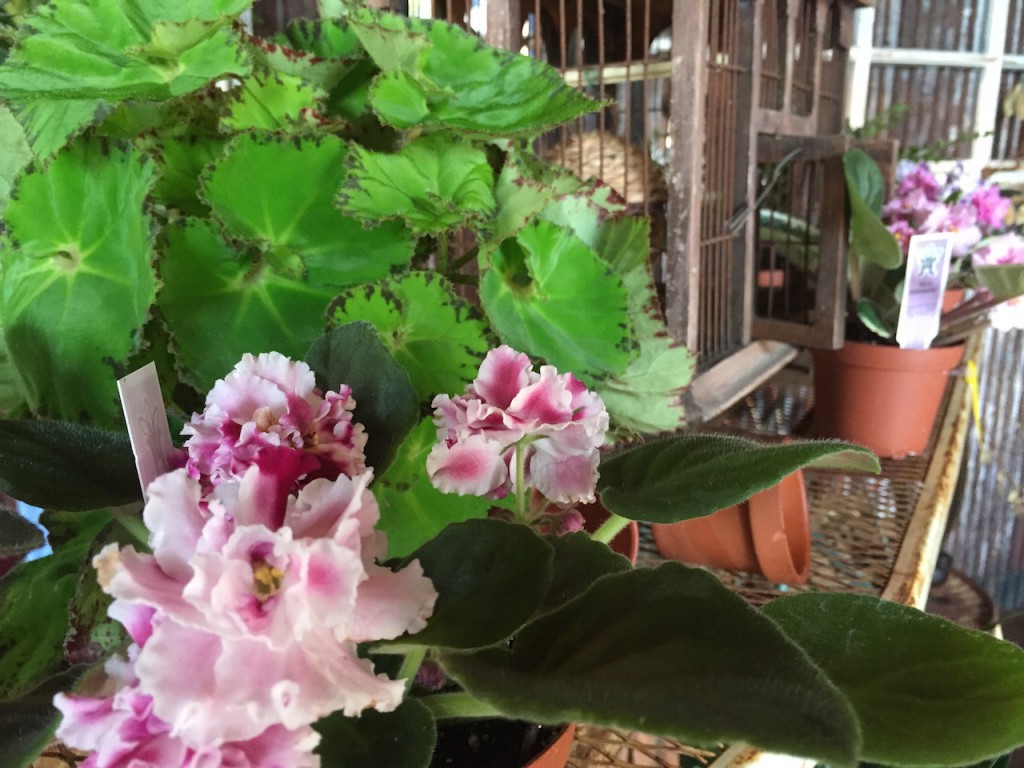 Oh, yes I bought other things, but first,….lunch.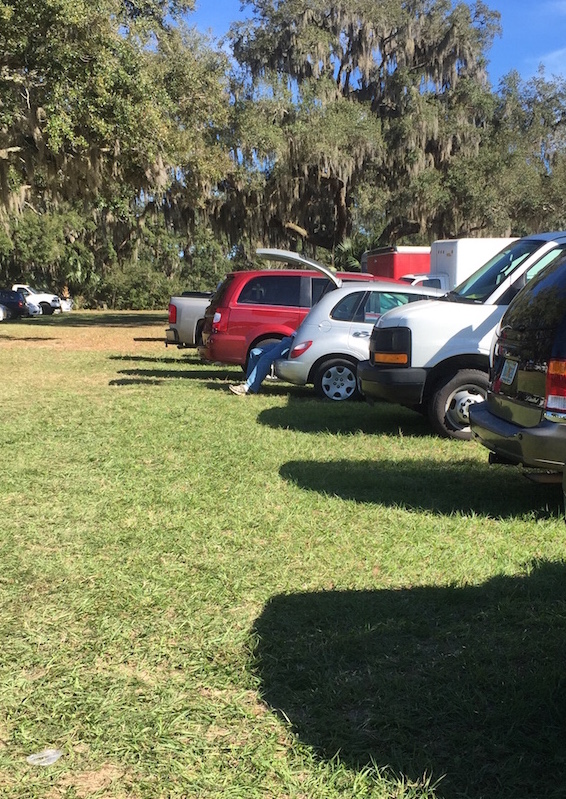 Hey that guy's not tailgating! Now WE know how to tailgate. There was even a thumbs up from the passing biker dude in the Harley get-up, "Is that beer?" he commented with a grin. Connie made awesome brunch burritos – and Kathy brought beer, and I brought…well, I drove so I brought the gas!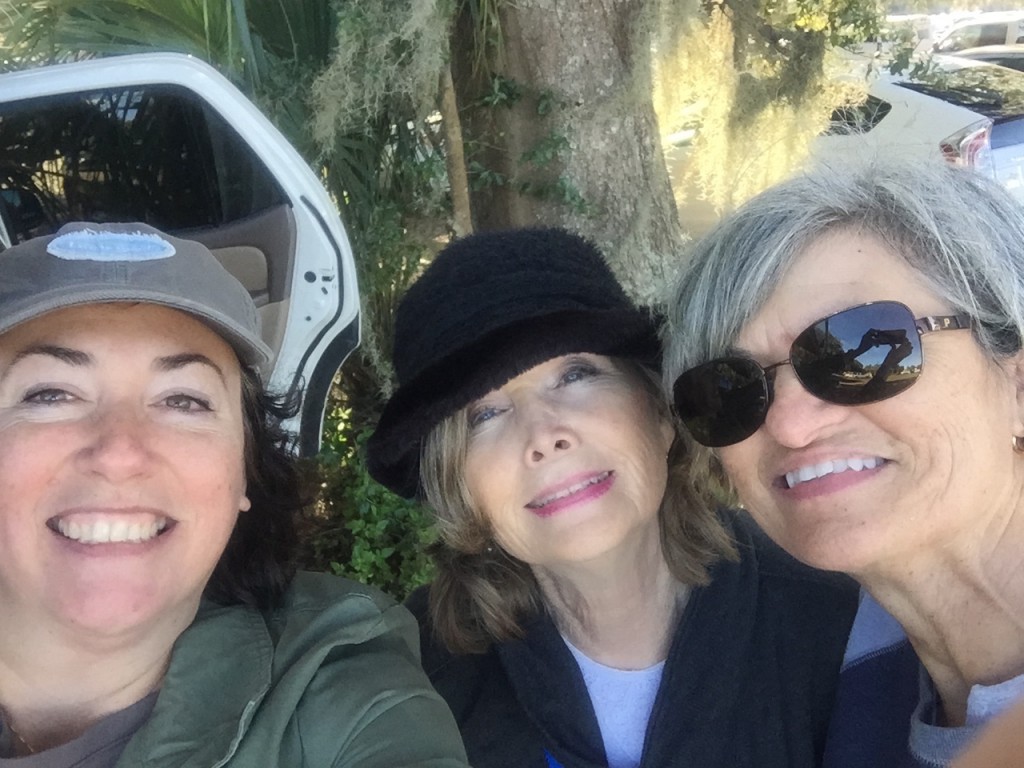 Back at it! Later I found a few little gems and even Connie asked if I liked violet pots. She had some to sell – of course I must have them!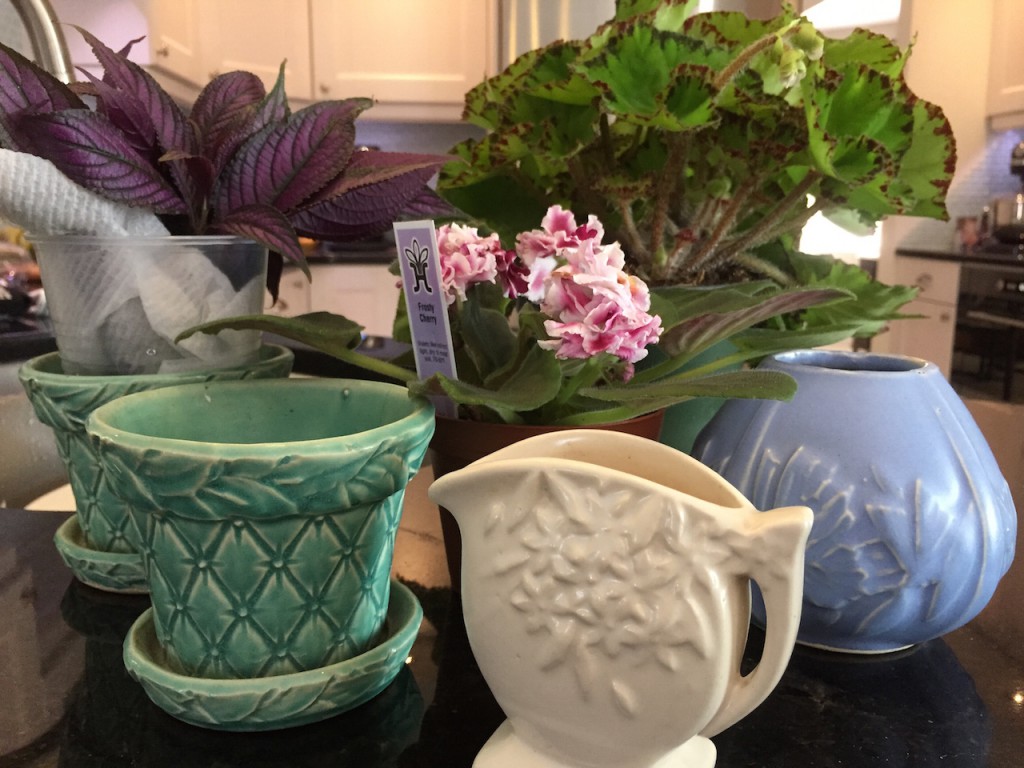 I'm one of those people who use their antiques… why not. Maybe not for their original intended use…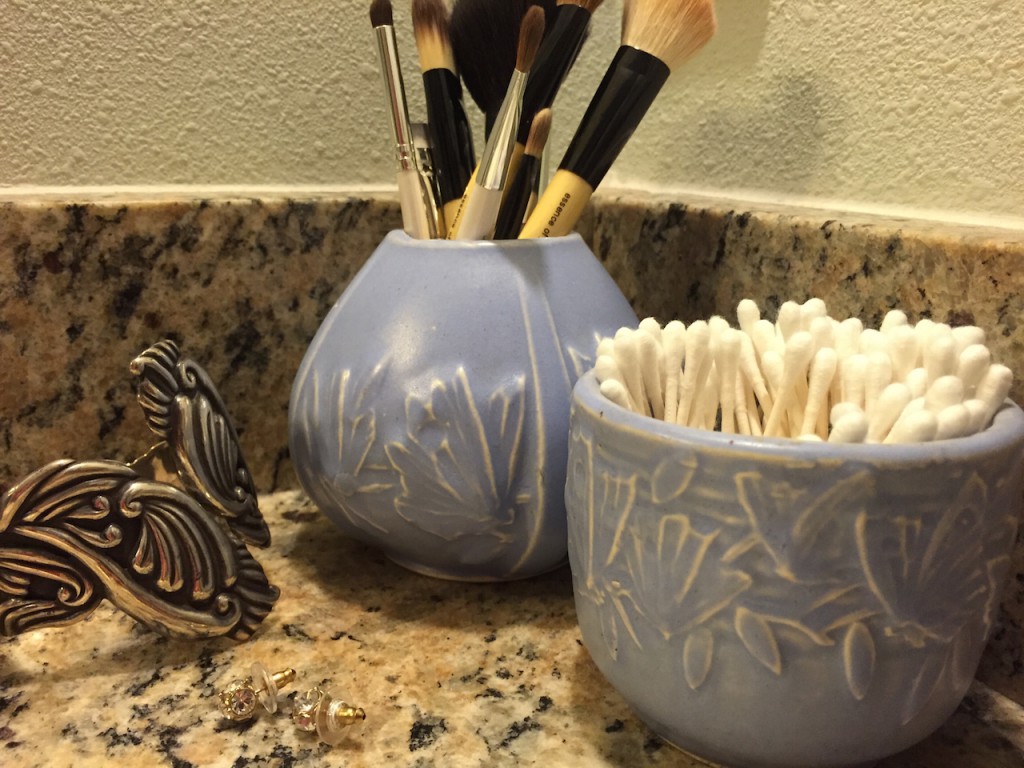 I use them all over the house – holding pencils, cotton balls, toothpicks. The list goes on and on. And that old Taxco silver bracelet was a 'box find' from years ago. Black as tar in a box of junk. Today it's beautiful – and I love wearing it. Really I NEED these things.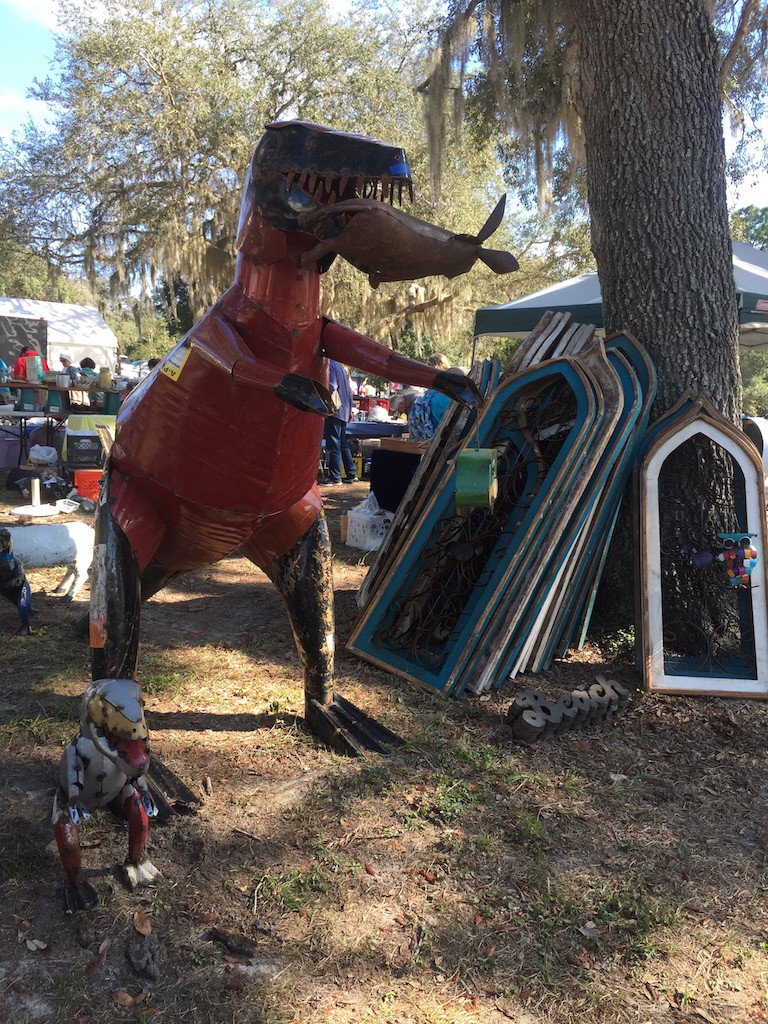 Oh, yeah – the 8ft dinosaur, holding a birdhouse, with a donkey in it's mouth…there's a conversation starter! I might need it.
So, I'll be back…they can't keep me away for long.