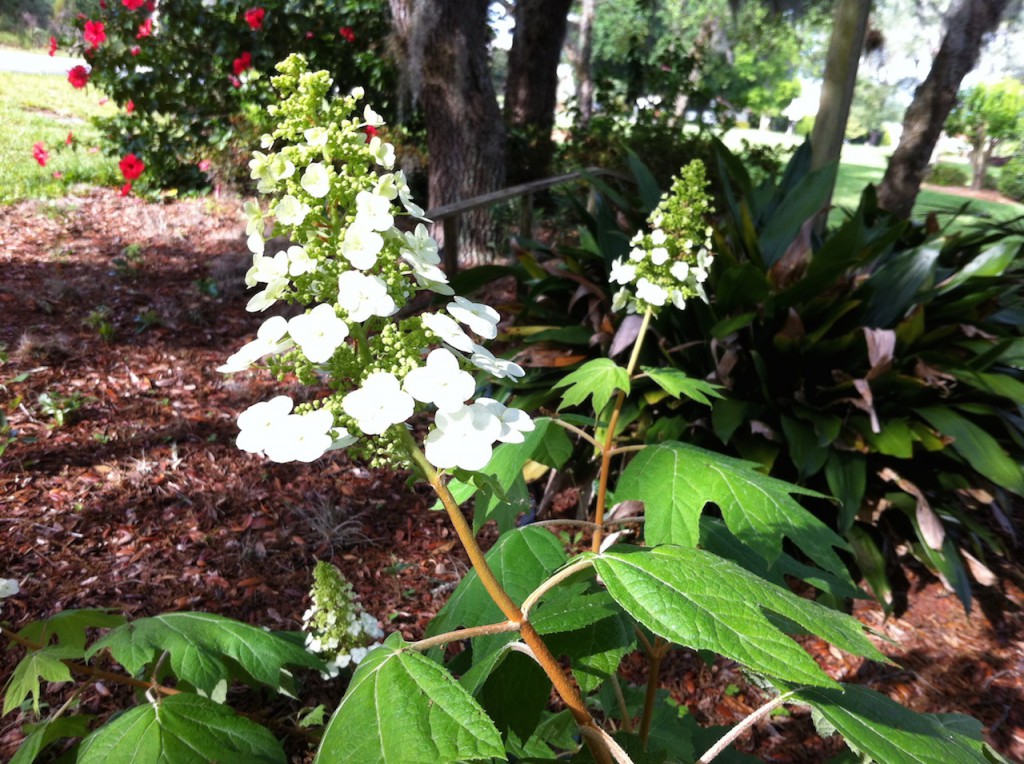 This week, to salute Mothers Day I'm trying to post lovely things that bring me joy – and don't take a lot of work. Meaning, I won't be posting any bathroom remodeling shots that'll just make your To-Do-List longer. That's later.
This week, my Oak Leaf Hydrangea bloomed. I believe it's the 'Snow Queen' variety. It was a super cheap find at Sherwood Forest Nursery in Spring Hill, from a year or so ago. This isn't like those potted florist deliveries, this is a plant that morphs with the seasons. I planted it in a shaded garden up by the road in a bare patch next to the Formosa Azaleas. The massive wall of azaleas put on quite a show in February and March, but afterward become just a big hedge, and sound barrier, the rest of the year. That's ok I'll keep them. Why not. We keep setting off fireworks every year and they only last 20 minutes!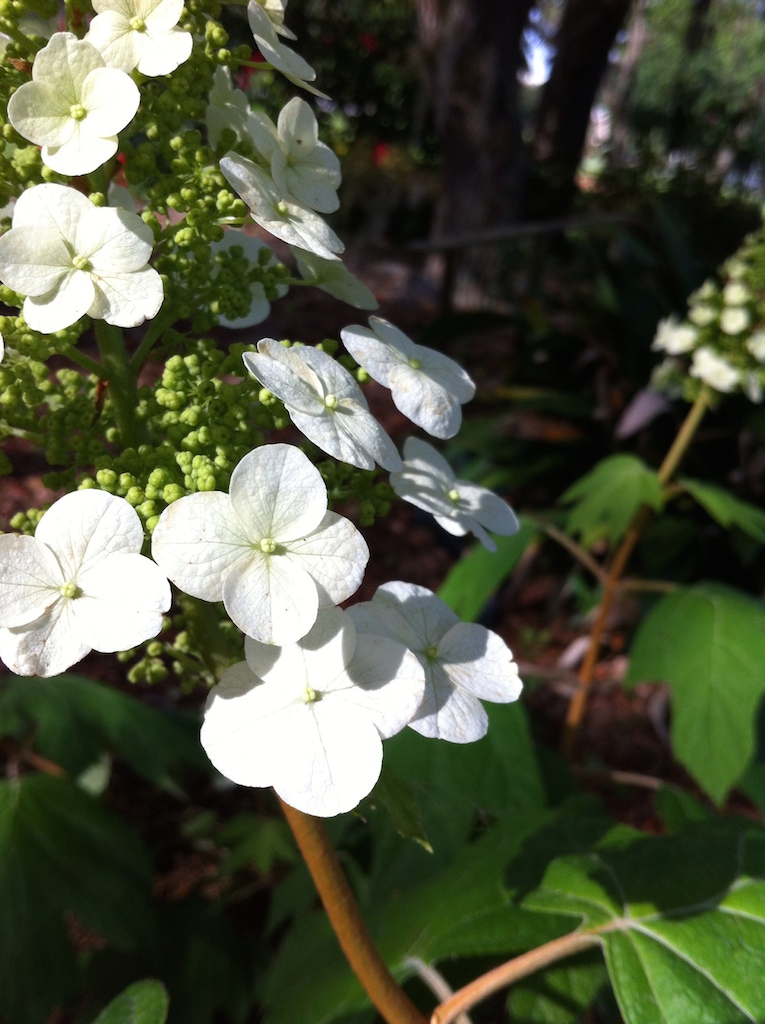 Speaking of lasting, this bush should grow to be the size of the azaleas (4′ high and 12′ around) and show beautiful white blooms in early Summer, and in the Fall the leaves turn various Fall colors like the maple trees do up North. I can't wait for it to fill it's spot in the garden.
Speaking of filling a spot, next to it is a Red Hibiscus. This poor plant was ready for the trash heap when we moved in. I decided that it really needed a chance so I spent copious amounts of time, and band-aids, freeing it from the stranglehold of stink-weed and other thorny, noxious vines. I trimmed the bits that had frozen and sprinkled a little Miracle Grow Time Release. OMG! I paid attention about a month ago it was huge! It must me 6′-7′ tall and was also covered with blooms. Even though they'd planted it in the shade, it didn't seem to care. The color on this bloom was so bright in the morning sun, my camera's auto-adjustment had a fit with it.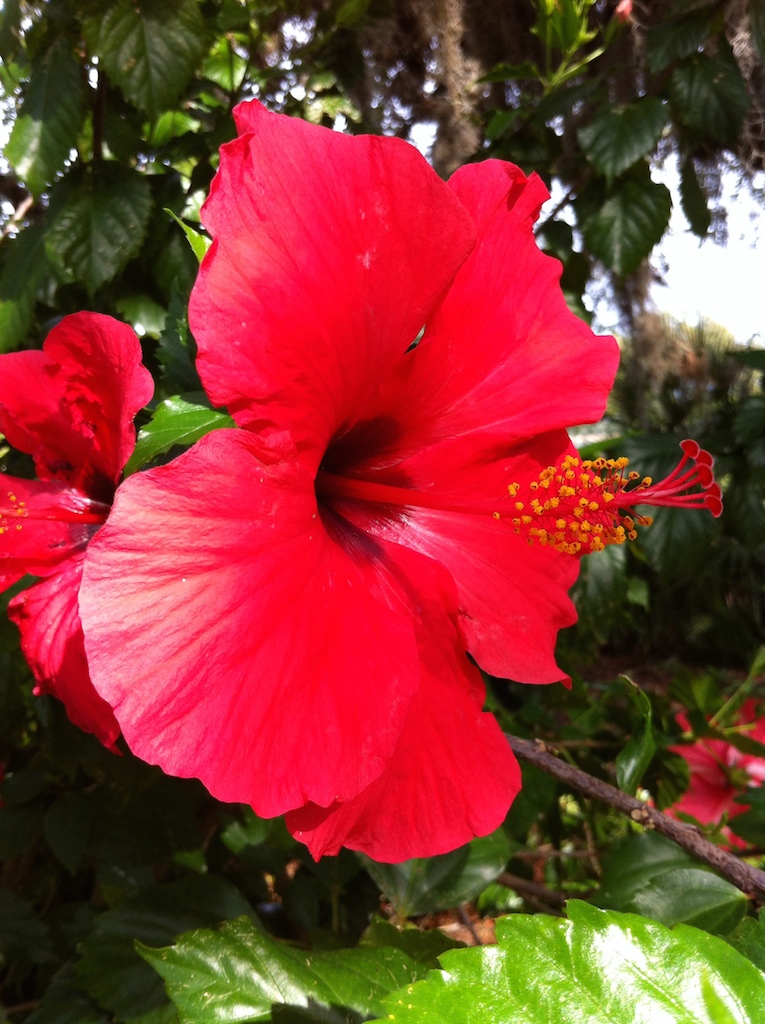 So, here's some Mothers Day Flowers delivered to your screen from mine.