Yes it's Christmas,…again. I love Christmas! And, yes, in this house it's 'Christmas'. Although, I'm not really offended by the 'Happy Holidays and Seasons Greetings' that are thrown around. It seems every religion has some end-of-the-year celebration – and that's fine with me – celebrate on! Whomever you are.
Part of my personal celebration is to buy some Christmas music and a new ornament for the tree. Over the years it's become a really full tree – and a huge iTunes file! I love this tradition – and I've got some weird stuff sprinkled in there. My husband walks in and I'm making cookies like the giggling elf that I am and he says , " Is that The Muppets 12 Days of Christmas?" YES! I love that tune – what other time of the year can you get away with singing with Ms.Piggy!? There's a couple KT Tunstal songs, Blondfire, and of course Bing Crosby. I even ripped one from a Verizon commercial one year – a modern Dance of the Sugar Plum Fairy from the Berlin Symphony Orchestra. I love the internet!
This year I added 'Straight No Chaser : Under the Influence' . These guys are great. An acapella is a nice addition to the mix too. How can you not have 'Text Me Merry Christmas', these days!?
(I've tried numerous ways to post this and it may come up empty ?? There's also a YouTube link attached – enjoy…ok, you can enjoy AFTER the ad.)
So, along with my music, the tree is up. OK, it's been up, but I've just gotten photos…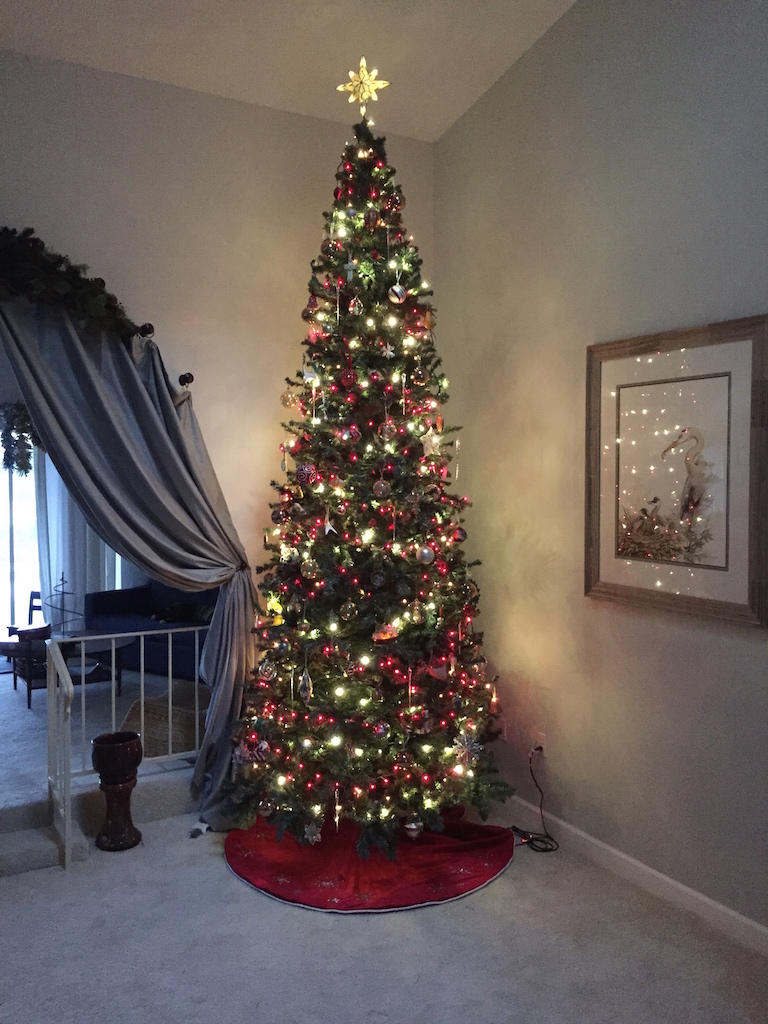 This one is t a l l – it has to be to fit all those ornaments!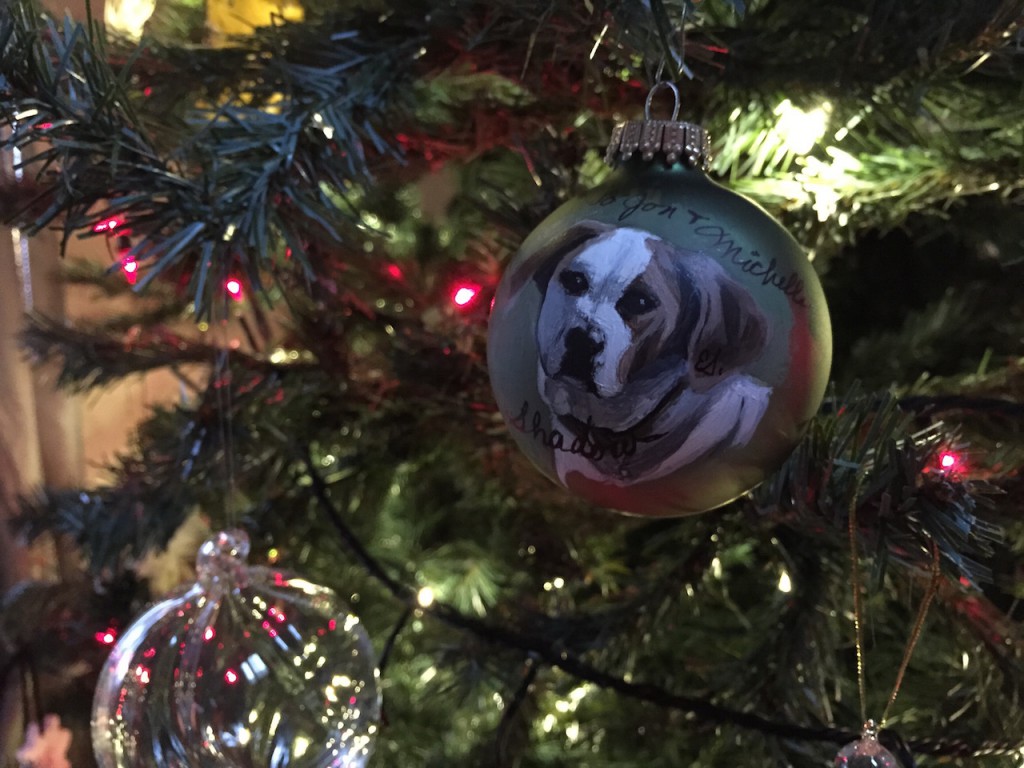 Speaking of which, one is from my Mom who paints Christmas bulbs this time of year.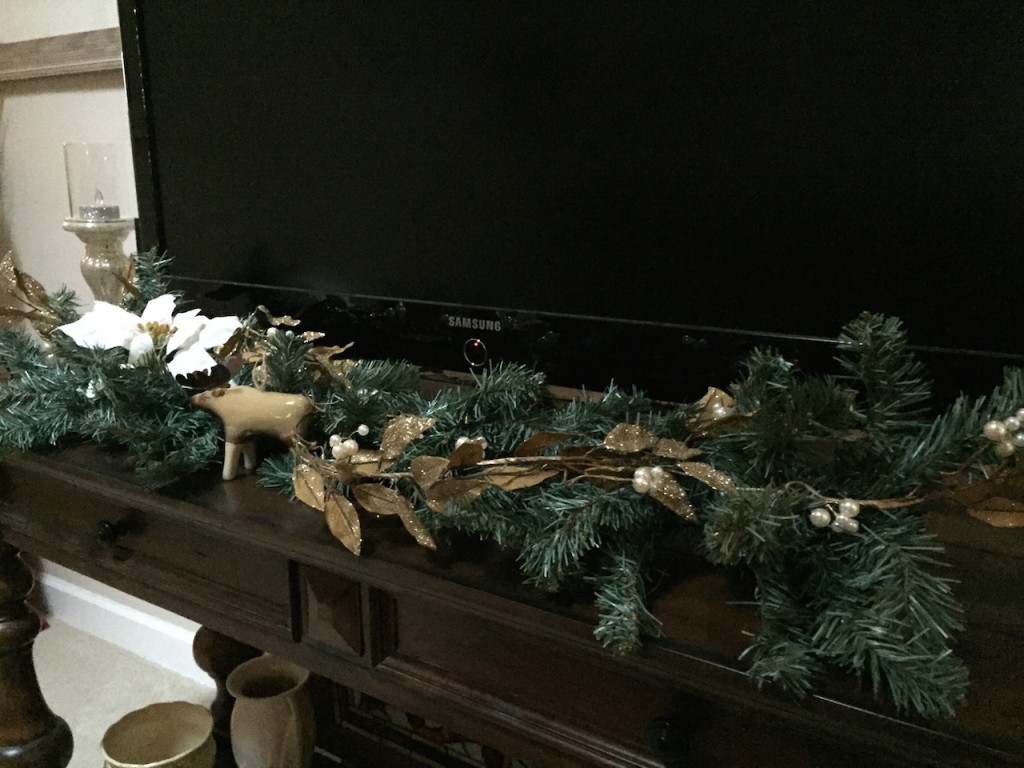 Don't have a mantle ? – nah, me neither. Instead, I give Hal some Christmas spirit. (Hal would be the tv…with his red eye staring at me…)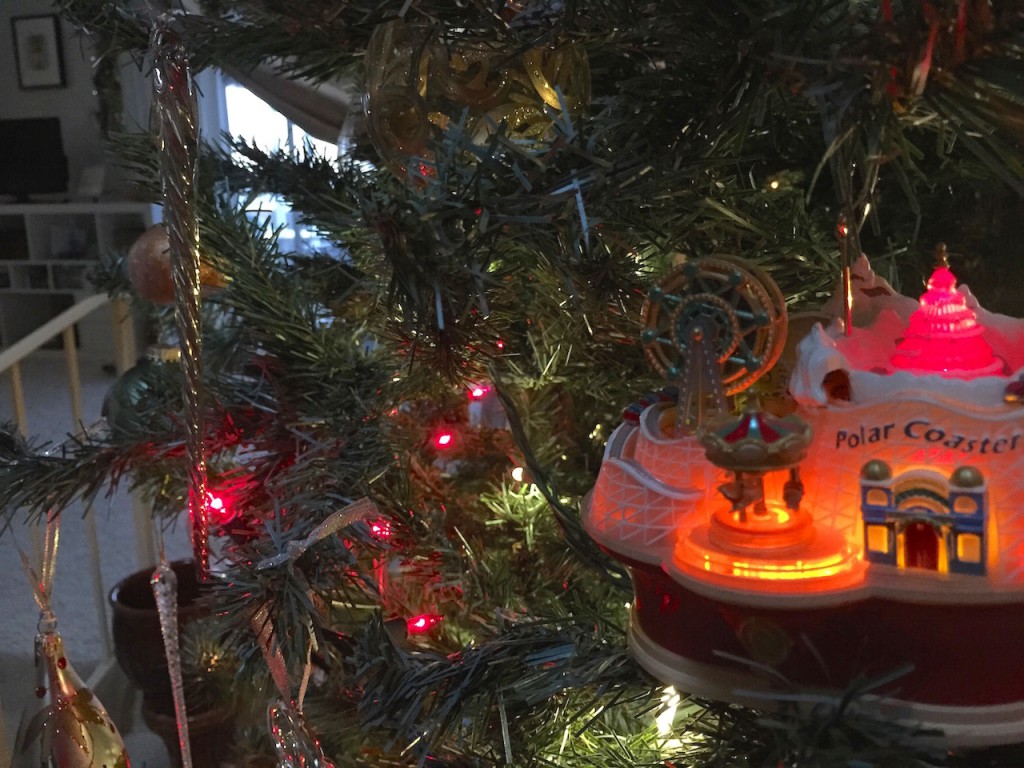 There's even some moving ones. The Polar Coaster is from 2003. One year I found it on Ebay after Christmas – because it was soon expensive 'in season'.
And one last pic – just cause I like it.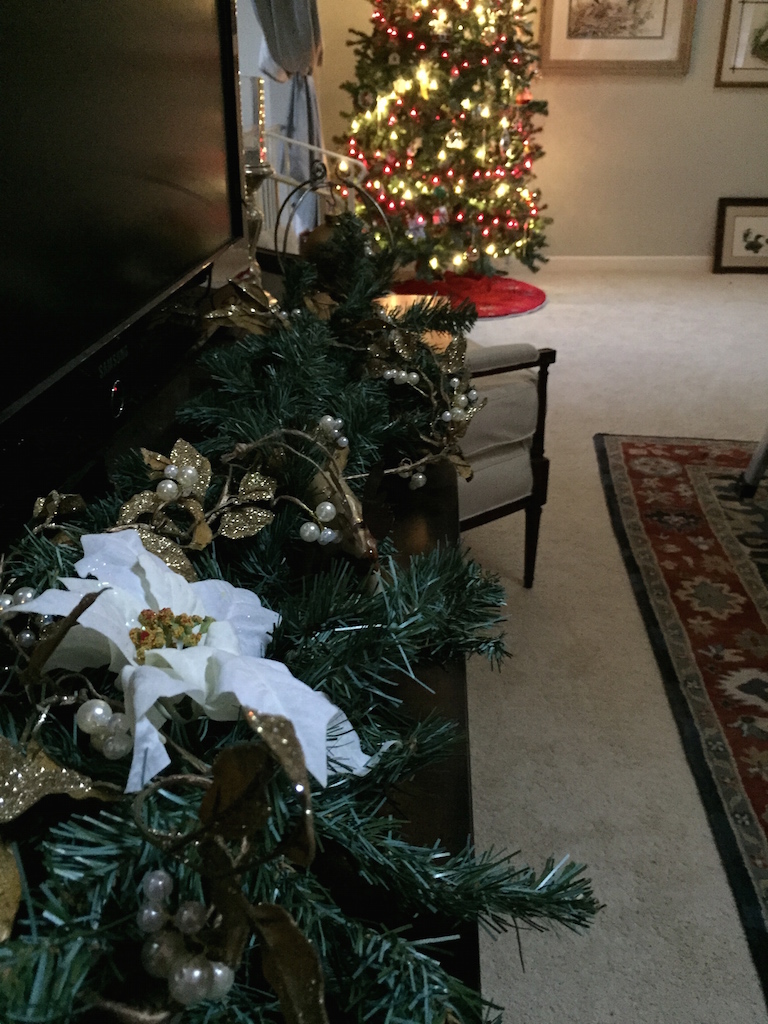 Get in the holiday spirit – and text me Merry Christmas ! … LOL