It's not going to surprise most of you that I know people who live in cooler climes. Yes, I know,…that would be ALL of the rest of the US today. That, my friends, is why I had to post this little gem for you. Yeah, yeah, I know, you don't hear from me for weeks and then BAM – a double post.
As I was gazing out at my palm trees with their frost tinged fringes, I picked up on a post from Food52 (a fave of mine) for this awesome homemade hot chocolate recipe. I knew I had to forward it for my frozen family members in the sub-zero states,… today that would be like Texas! Anyway, as with most 'foodie' recipes, because many of the bloggers are based out of places like Portland or Brooklyn they use things that I have to wait for Amazon to deliver. Once again, this one talked about this fabulous chocolate (that you can't find here) and included chili powder,….. whaaaat? Why would I put 'chili powder' in hot cocoa? Now, I've made cookies with hot pepper in it , but never chili powder. I think this is a mis-print, (I'll tell you why later)…oh, well I guess I'll just have to make some! (YAY!!)
Mexican Sipping Chocolate : (just like the fancy foodie one – only THIS you can make at home)
2 Cups Whole Milk (Organic is best)
3 oz. Chocolate* (or 1/2 cup chopped)
1 tsp Honey
1/8 tsp Cinnamon
1/8 tsp Cayenne Pepper
Orange Zest from about a 1/2 an orange (1/2 tsp or so)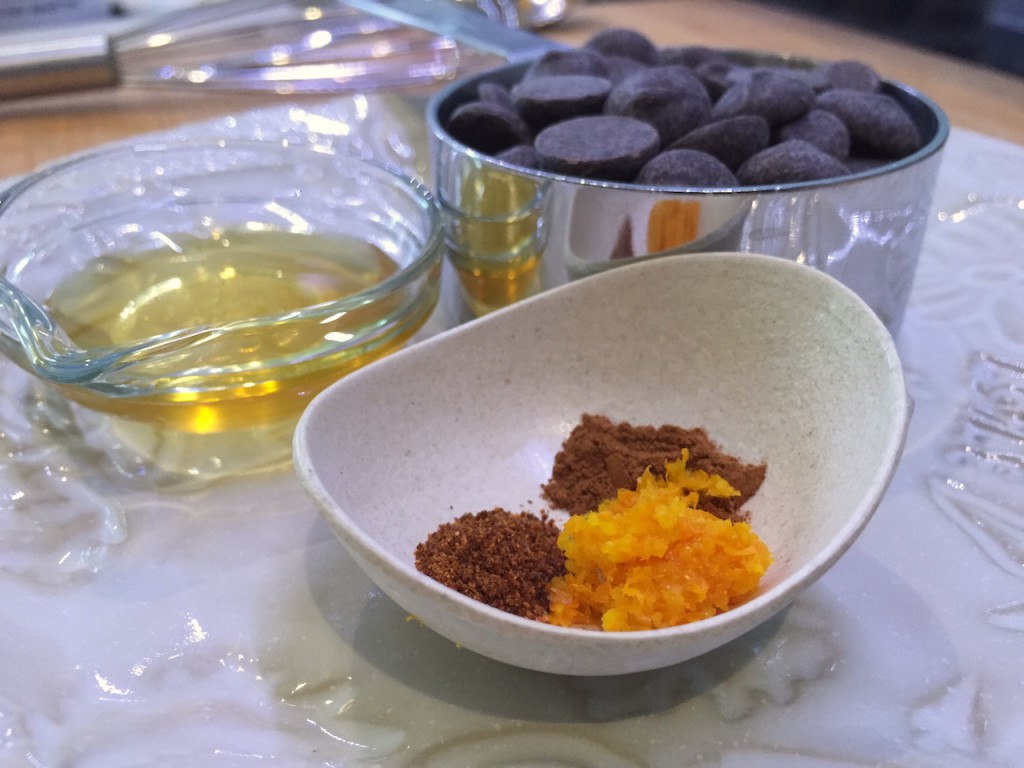 Most cooks will tell you to only use 'baking squares' for this type of thing. That's because chips have stabilizers in them and they don't melt well. So, if you've got it, use it. I'm not caring about that today, because for you I'm using a bittersweet chip you can find in most any mega-mart or home pantry these days. Ghirardelli 60% – sooo good….and kinda good for you.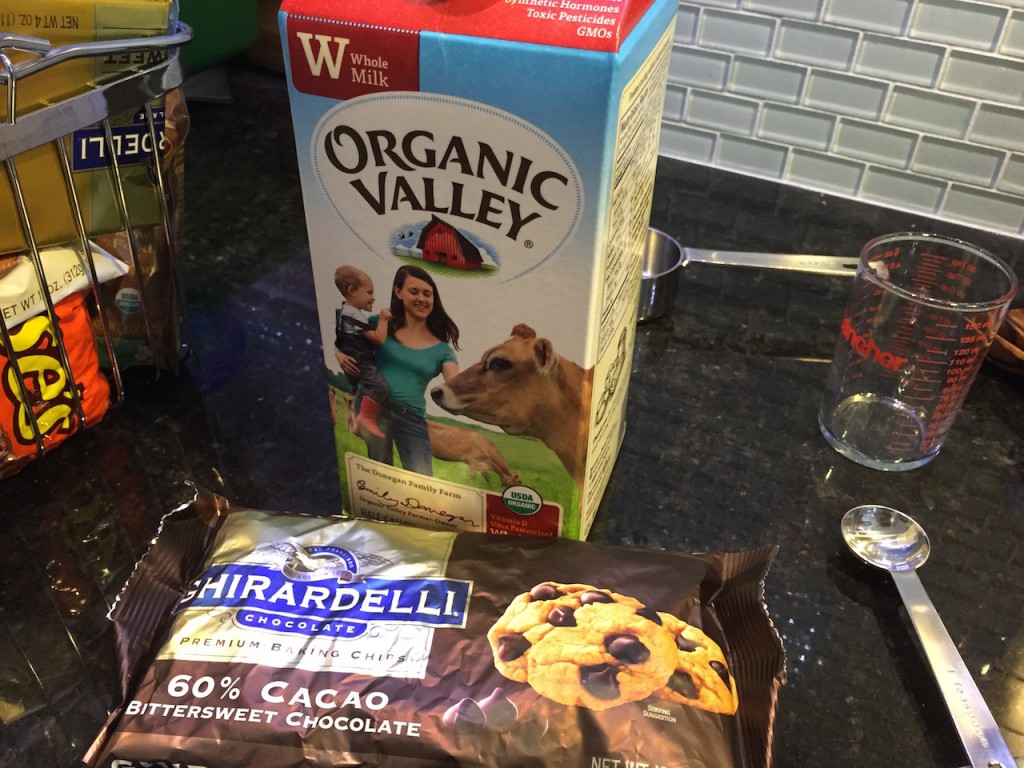 The milk is WHOLE milk. Yes, I'm a dieter but I don't waste my calories on fat free anymore (that's what almond milk is for). When I want milk I reach for the good stuff and just drink less of it. In these parts, Organic Valley's the best – and absolutely worth the $4.65/half gallon. It doesn't have that reconstituted-powdered-milk-taste.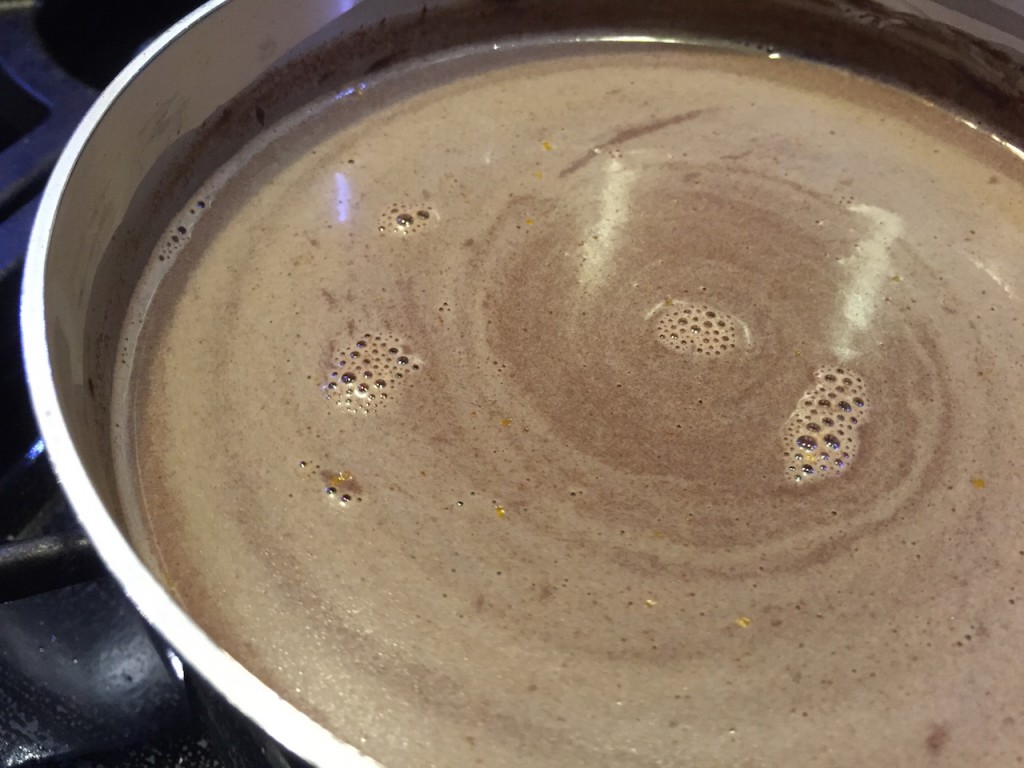 Basically, get it all into a small sauce pan and bring up to a scald (super low simmer) –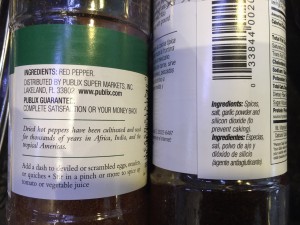 Remember about the Chili Powder? Ok, chili powder is a combination spice. If you read the label it has garlic powder and salt, and other stuff I really don't want in my cocoa – thank you.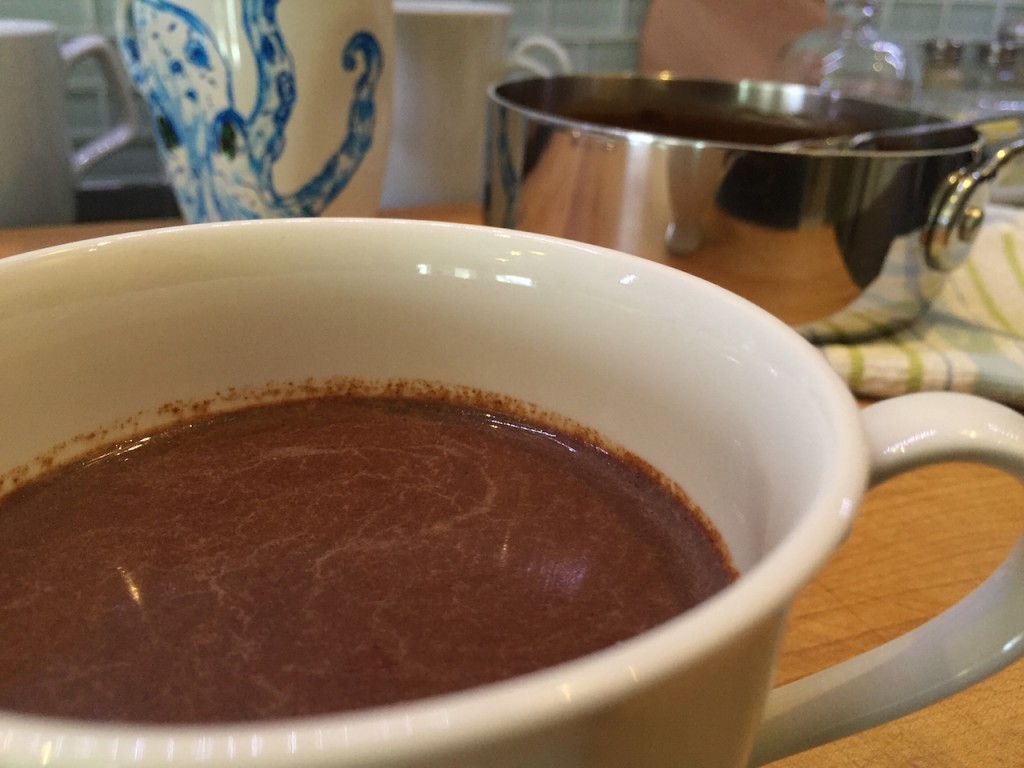 Ladle into cups and be prepared to fight for the remainder.
Being as this is Mexican cocoa, I wouldn't be afraid to hit it with a nip of Cointreau or even, I dare say, Tequila !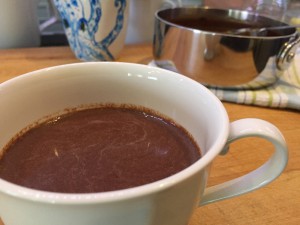 Mexican Sipping Cocoa
2015-01-09 11:59:56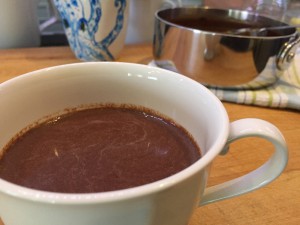 Serves 4
Warms you from the inside out !
Ingredients
2 Cups Whole Milk (Organic is best)
3 oz. Chocolate* (or 1/2 cup chopped)
1 tsp Honey
1/8 tsp Cinnamon
1/8 tsp Cayenne Pepper
Orange Zest from about a 1/2 an orange (1/2 tsp or so)
Instructions
Get it all into a small sauce pan and simmer.
I used a small whisk to combine the chocolate as it melted.
Notes
Ladle out and enjoy - don't be afraid to give it a nip of Cointreau or Tequila.
Adapted from Heather Hands Food52
BadZoot https://badzoot.com/