I told you about my 'girls weekend' get away in Longboat Key, the other day. I wanted to be sure to include my visit to the Marie Selby Botanical Gardens visit as well. After hours in the sun and sand, my slightly burnt skin needed a break. This was perfect !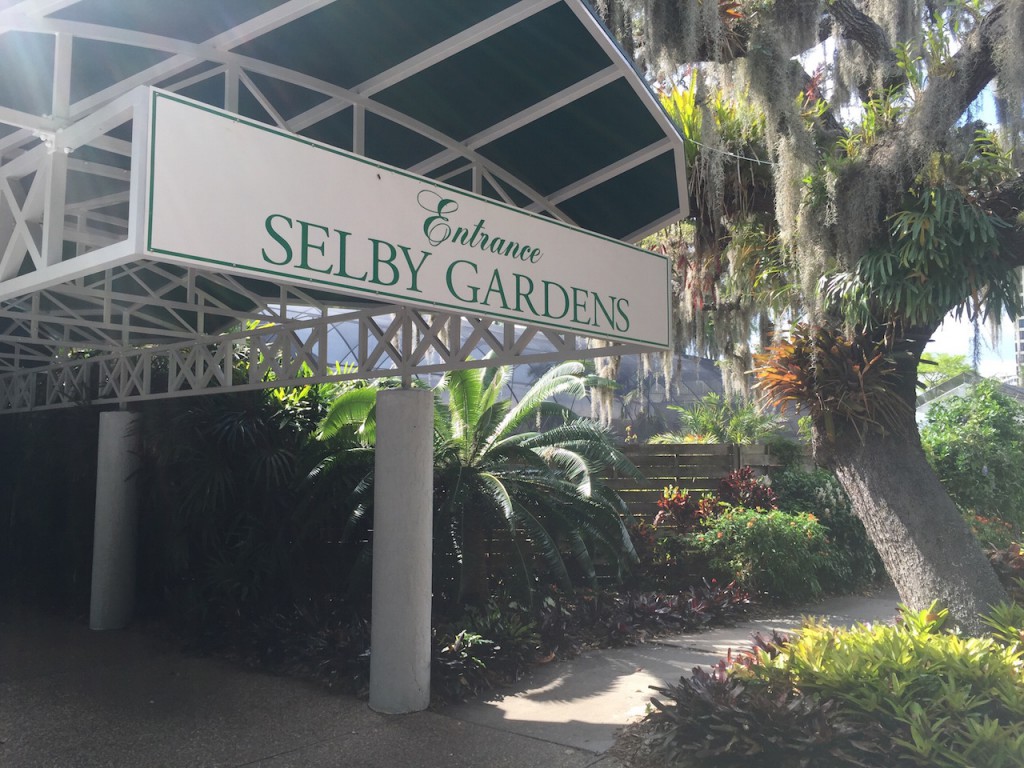 Marie Selby bequeathed her stunning property to the general public. You can read more about her history.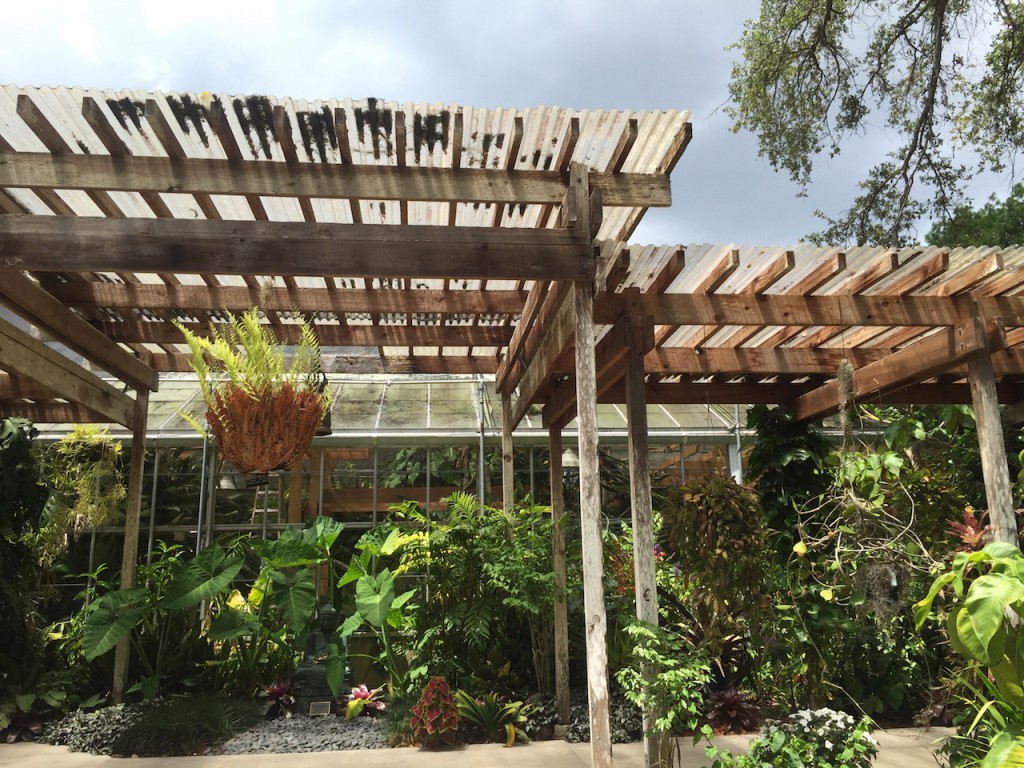 As you enter the facility there's a line of simply constructed pergolas, and they're perfect. Draped with ferns and bromeliads of all kinds, they lead to a tropical greenhouse. It was being renovated at the time – which just means I'll have to go back and see it when they've finished.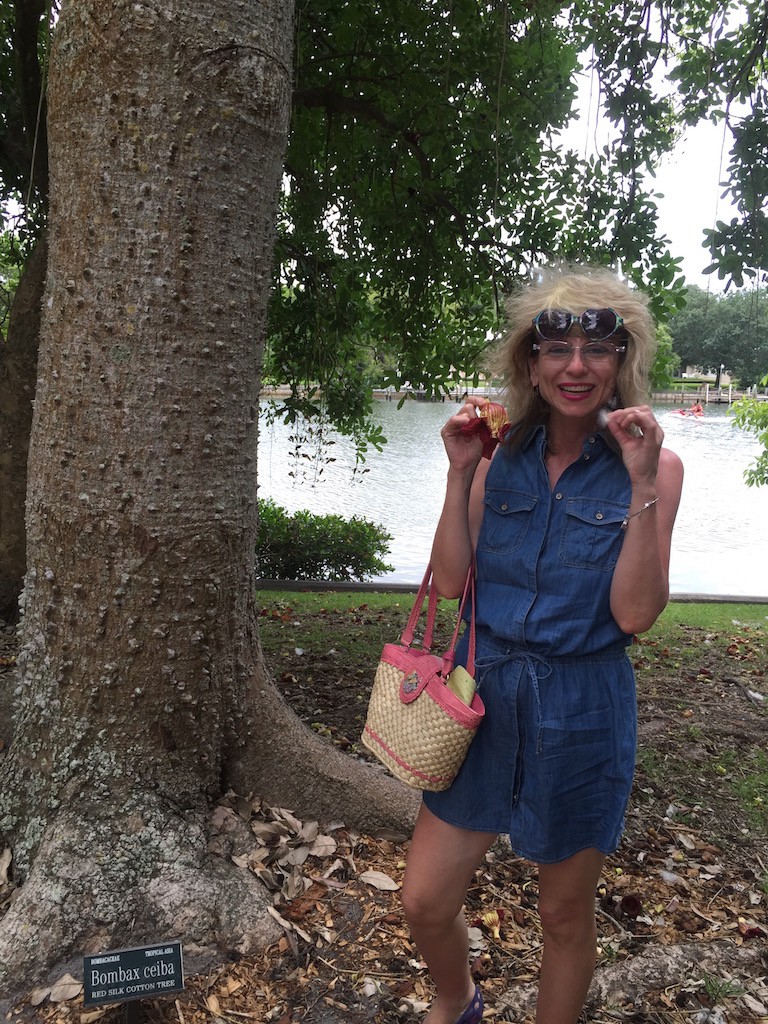 Georgette found the ground littered with these little puffs of silk from an immense Silk Tree.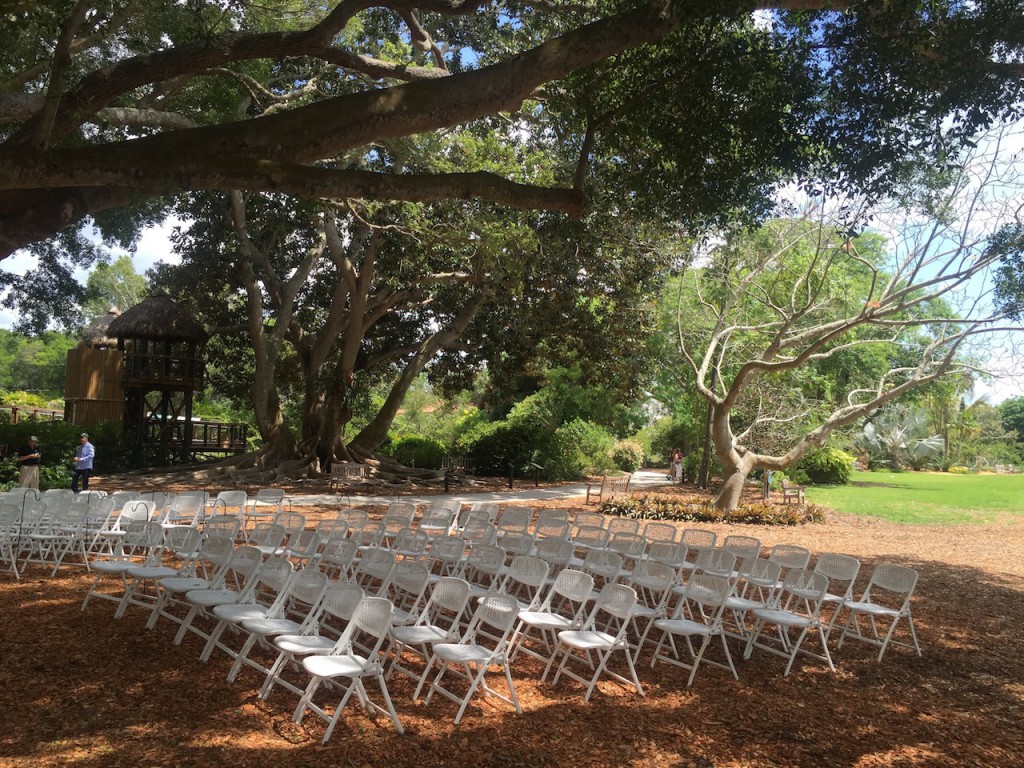 Can you imagine a wedding here? I can!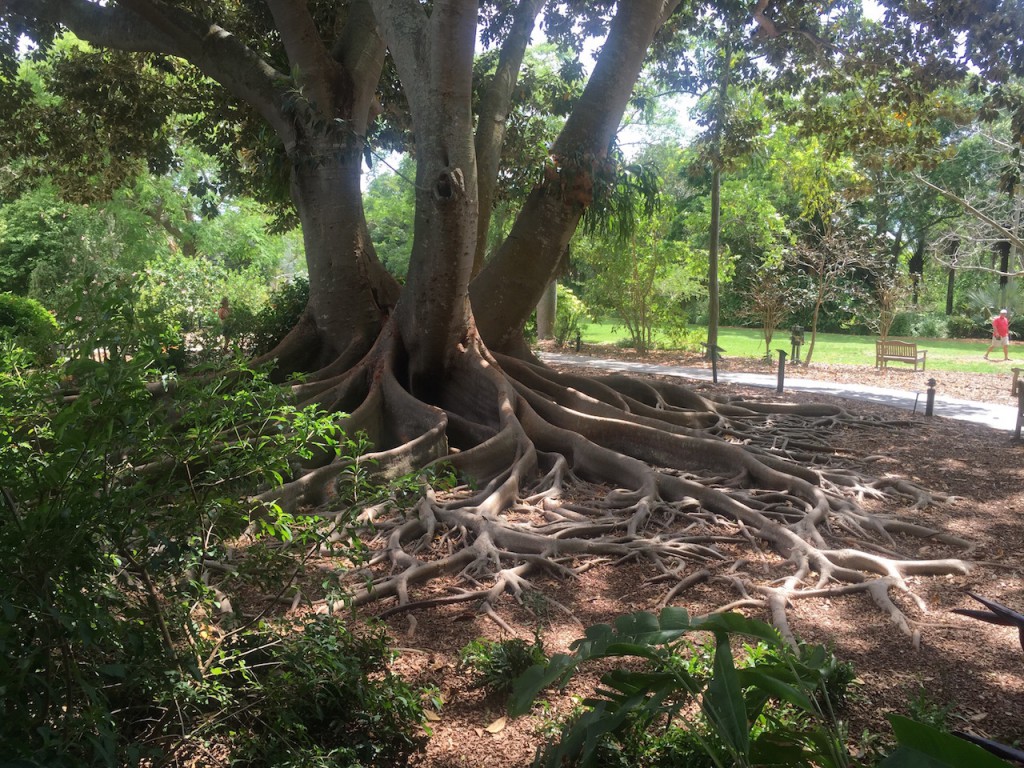 Here's a better shot…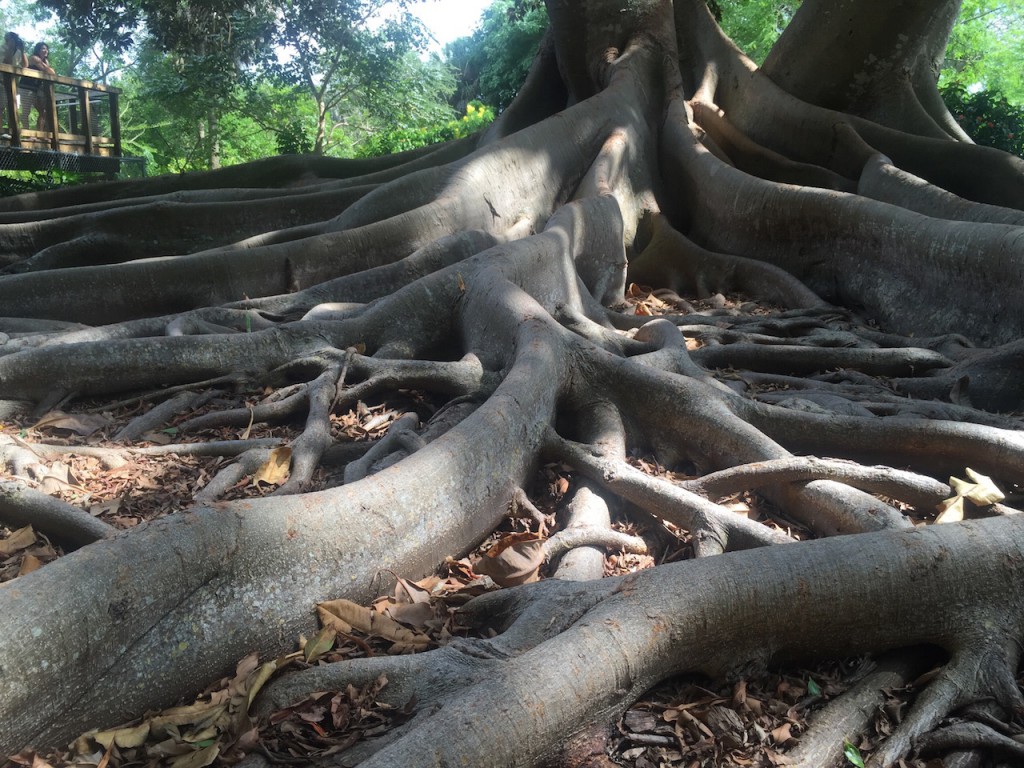 This oak tree is outside the Christy Payne Mansion. NOT the Selby house,… the Selby's had plenty of money, but lived very simply.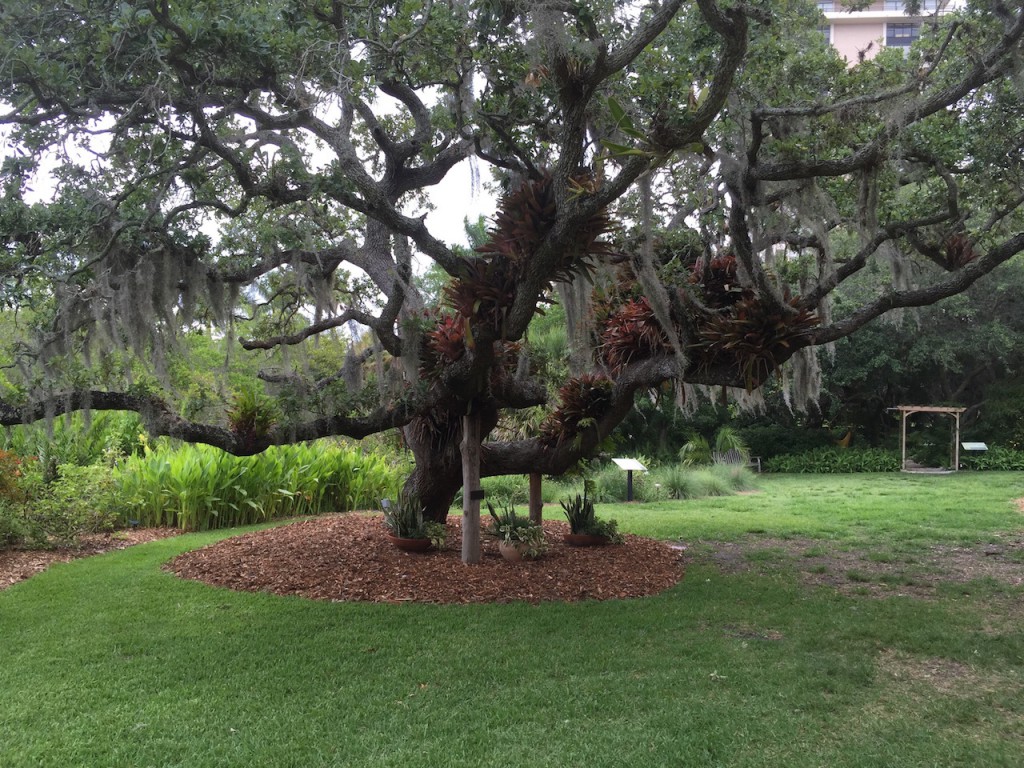 Yes, that's a high-rise behind this tree. The 7 acres sits in the best spot on Sarasota Bay ! A green spot in a sea of blue water and concrete.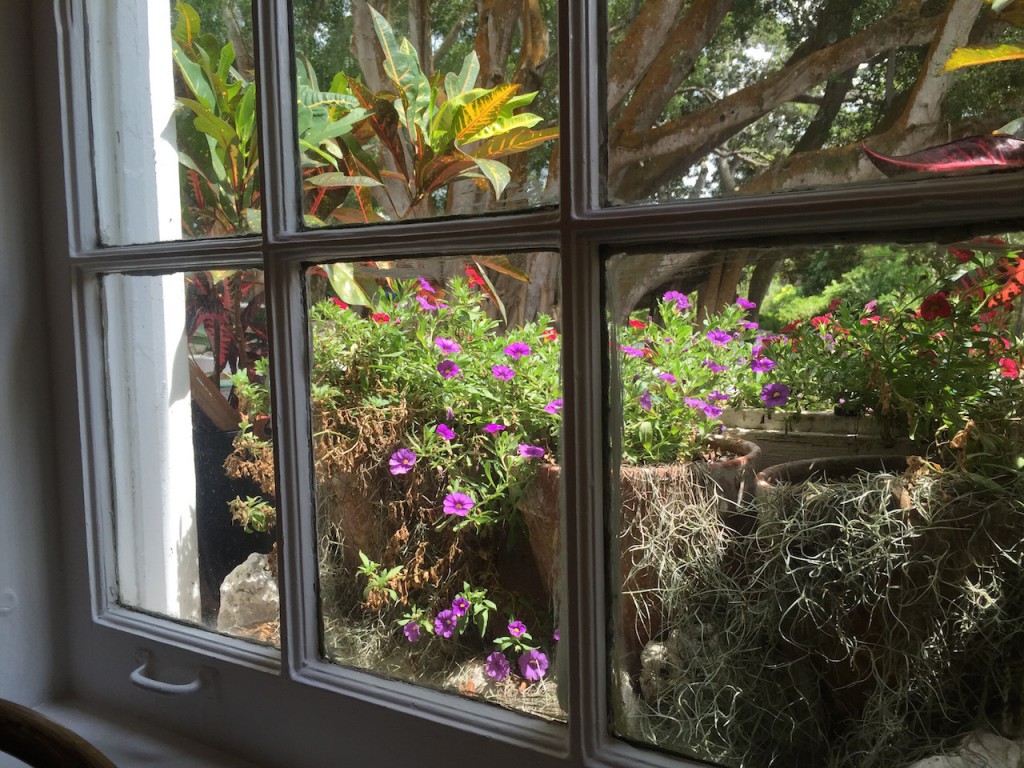 Take a break in the Selby Cafe, which is their home – I'd live there too.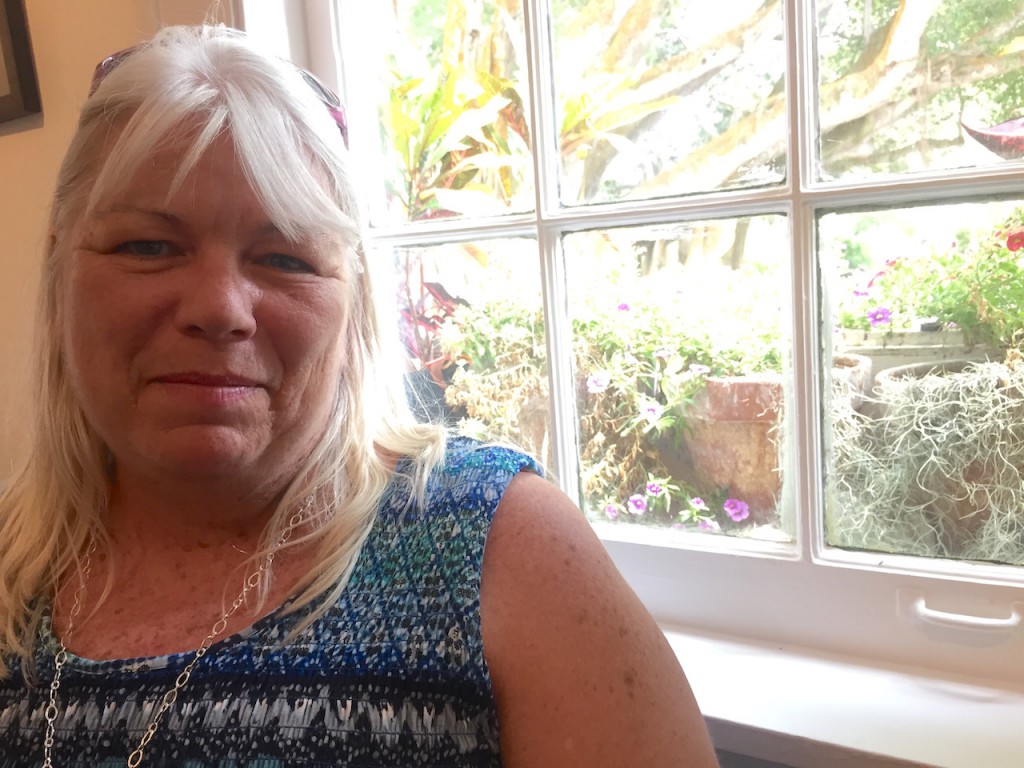 OK, Paula,… pose for me…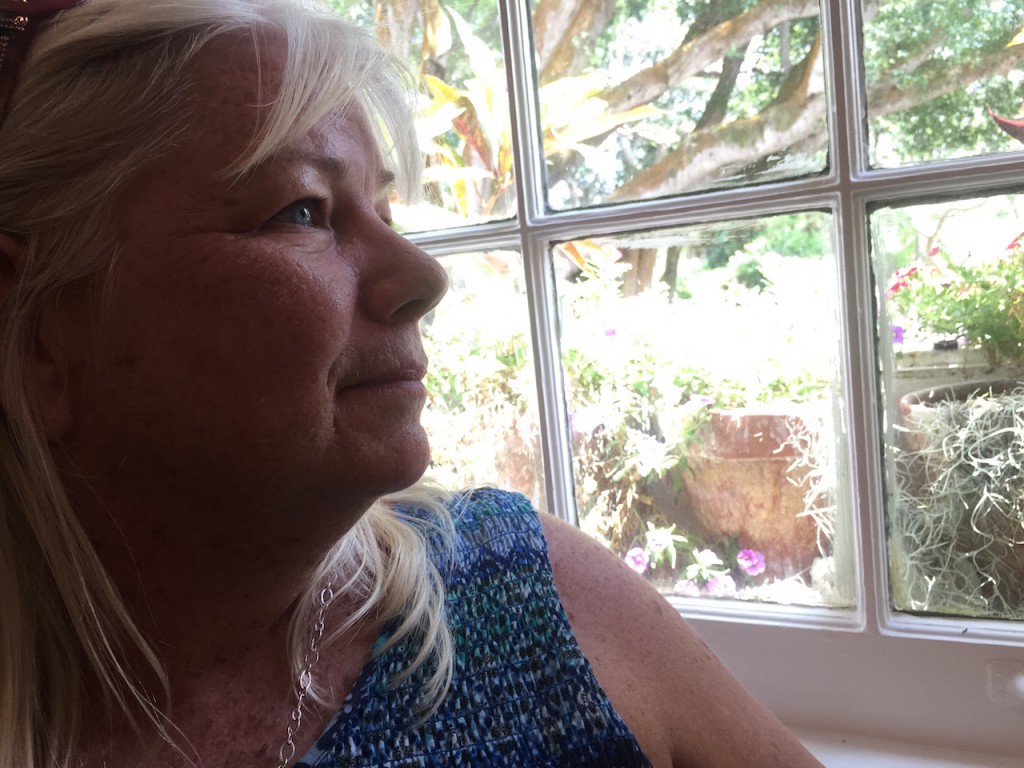 Now a pensive look….."what's my motivation?" LOL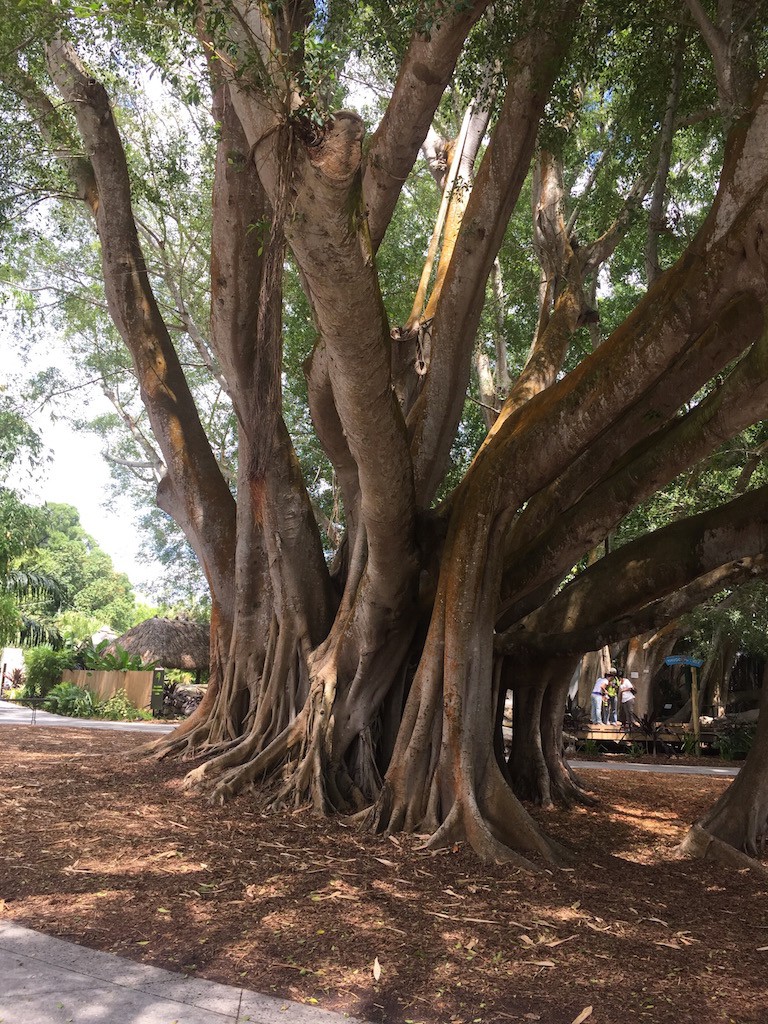 Even the kids have a special place to play in the trees.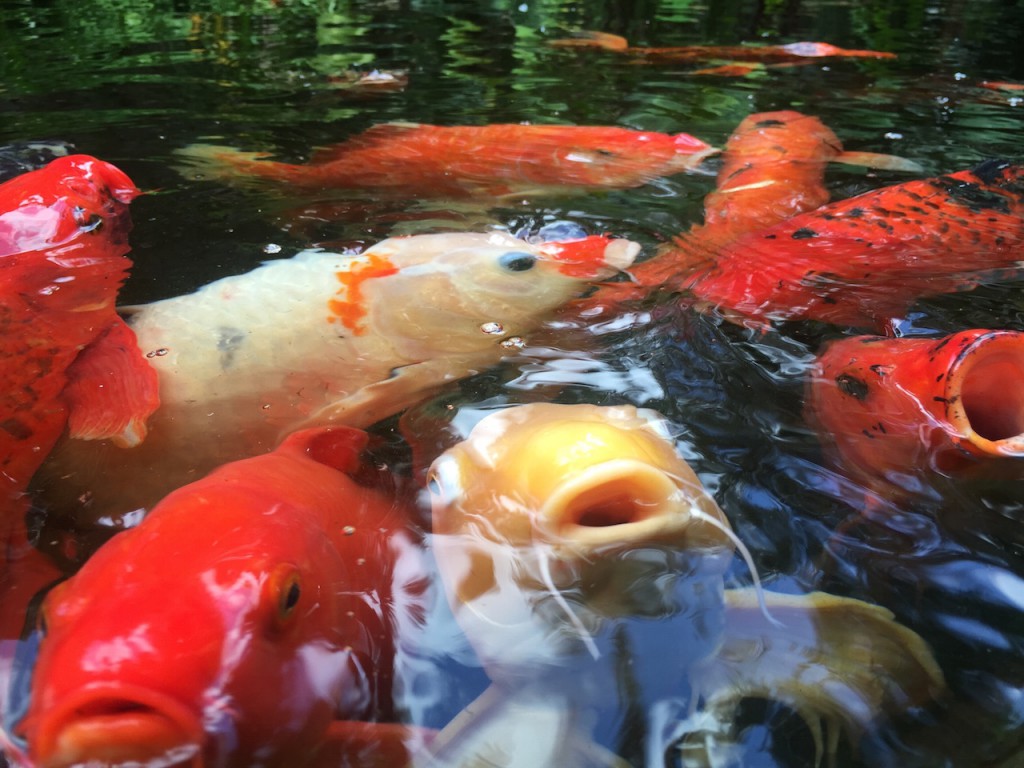 Yes, I was petting the fish !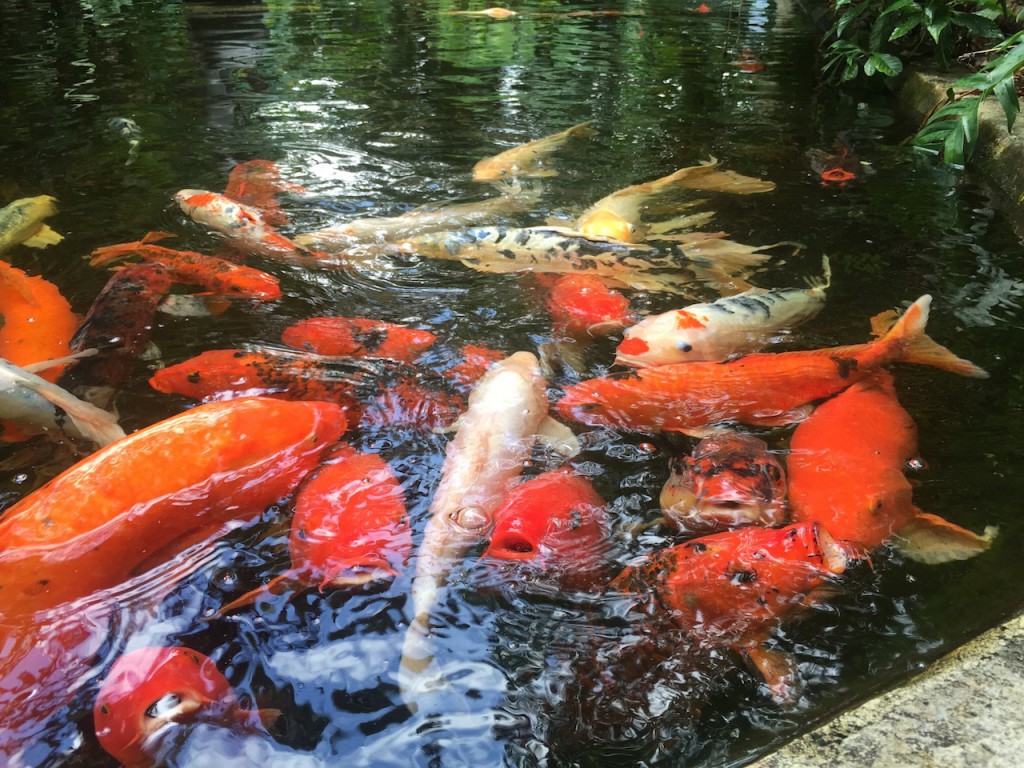 I miss my koi pond – I really could've stayed there all day. This is why I need supervision!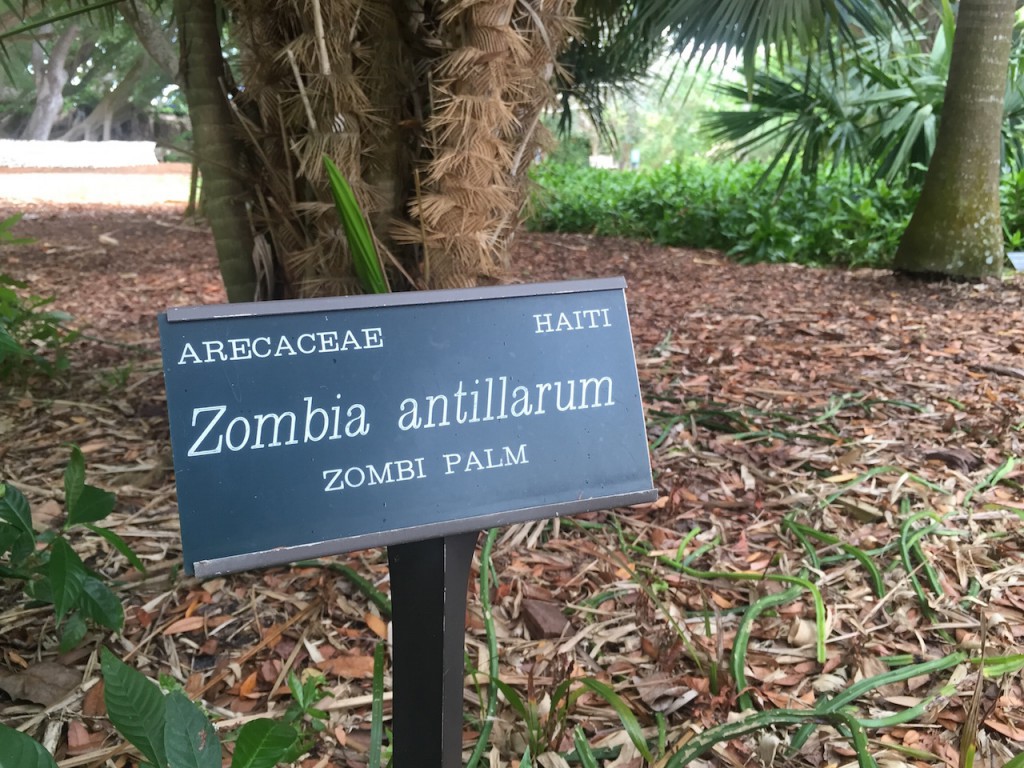 Eventually, we had to leave – but not before perusing the gift shop.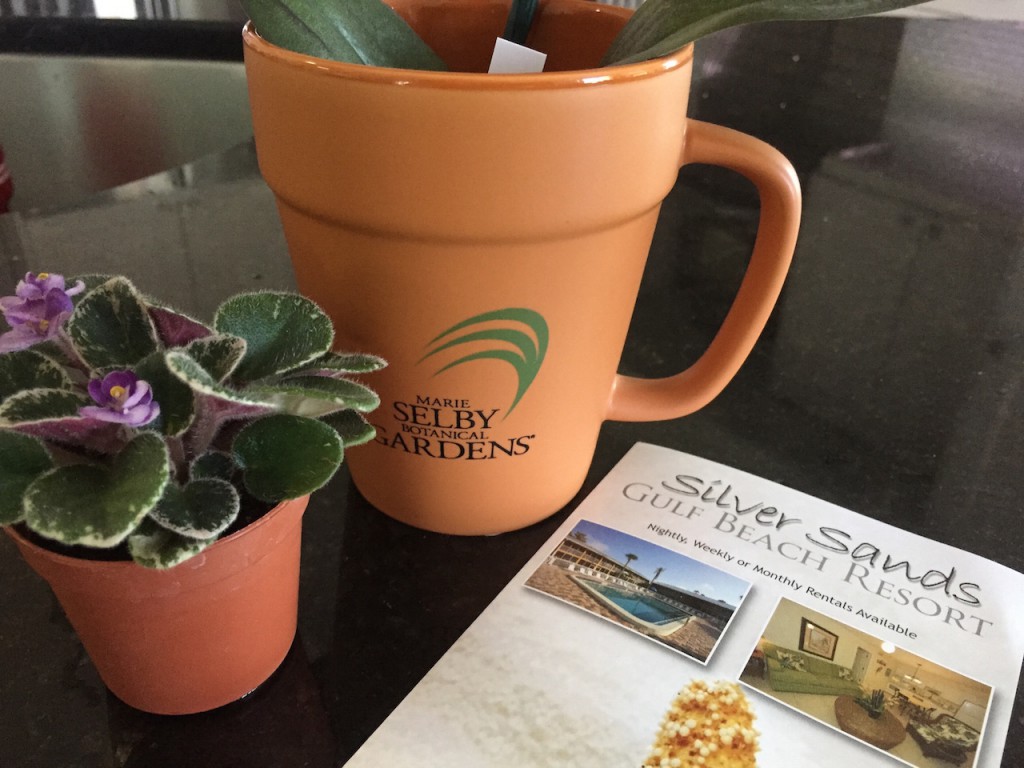 It's been years since I've seen a Miniature African Violet ! I had to have it,….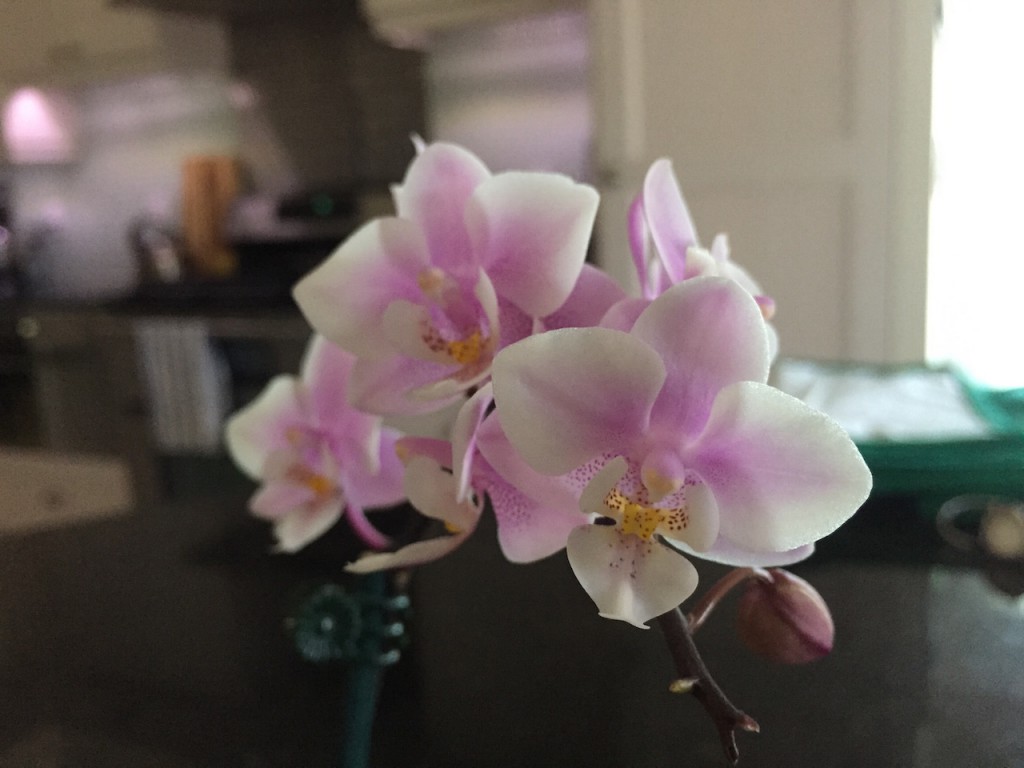 …along with the tiny orchid – so sweet. And of course a coffee mug. I buy mugs wherever I go – I have them from all over the country!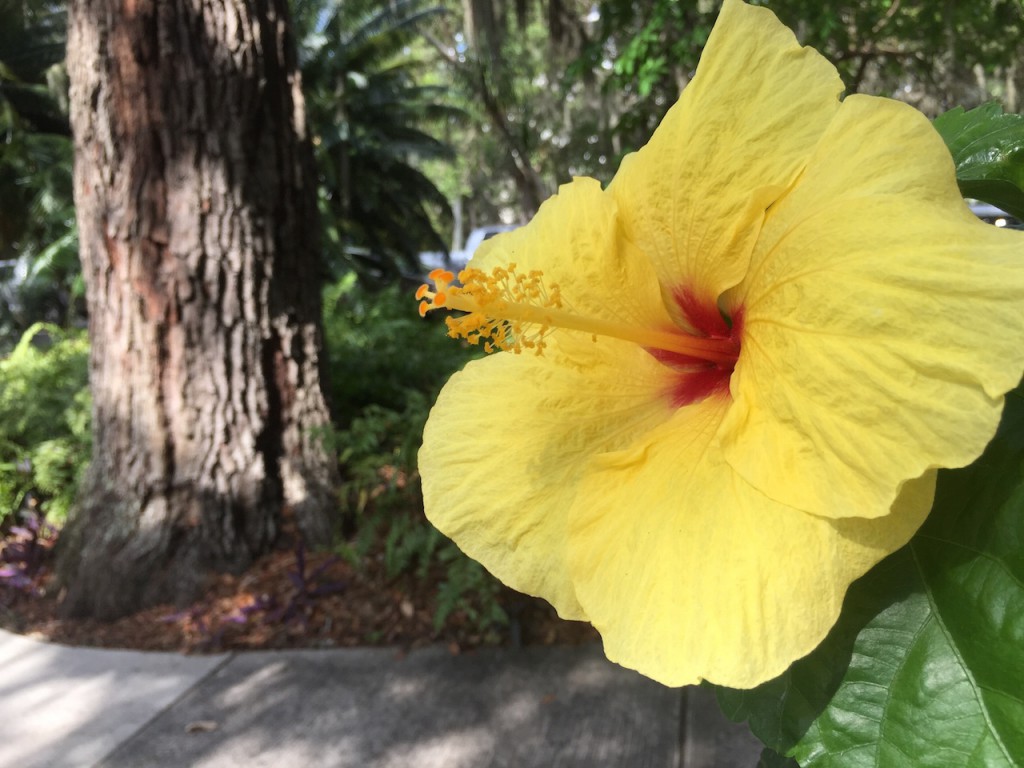 Even the parking lot was beautiful, but not too beautiful. These gardens are impeccably kept but not overly manicured. It's a botanical research facility as well as a jewel in the crown of Mother Nature.
This isn't Versailles, it's Marie's house…. her home. Thank you Mrs.Selby for leaving us an unbelievable gift.