I was just going to do a FaceBook post, but this is a bit easier.
This is a first for us, so it's been an adventure in volunteering! It's also been a lot of fun – and a lot of help to the kids. The school system has cut so many budgets to the bone that the Booster Clubs have really been in need. From buying safety equipment to helping fund transportation, it all costs money. Honestly, I hate fundraising (I suck at it), but this is 'Mardi Gras – Dinner/Gaming/Auction Night', is way less painful.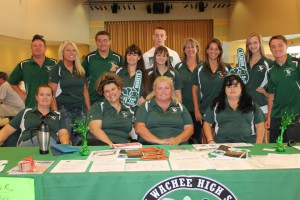 There are still a few tickets left. They'll even hold them at 'will-call' for you if you like. When's the last time you were invited to The Club for dinner and fun? Yeah, me either. I don't know about you, but I can't have a 'play-date-dinner' with Hubby, for $40. Yes, drinks are extra and then there's gaming and the auction, but that's the big fundraiser. I'm sure Glen Lakes is assuredly donating a portion of the dinner sales to the students, but I'm here to hang with the adults and enjoy myself.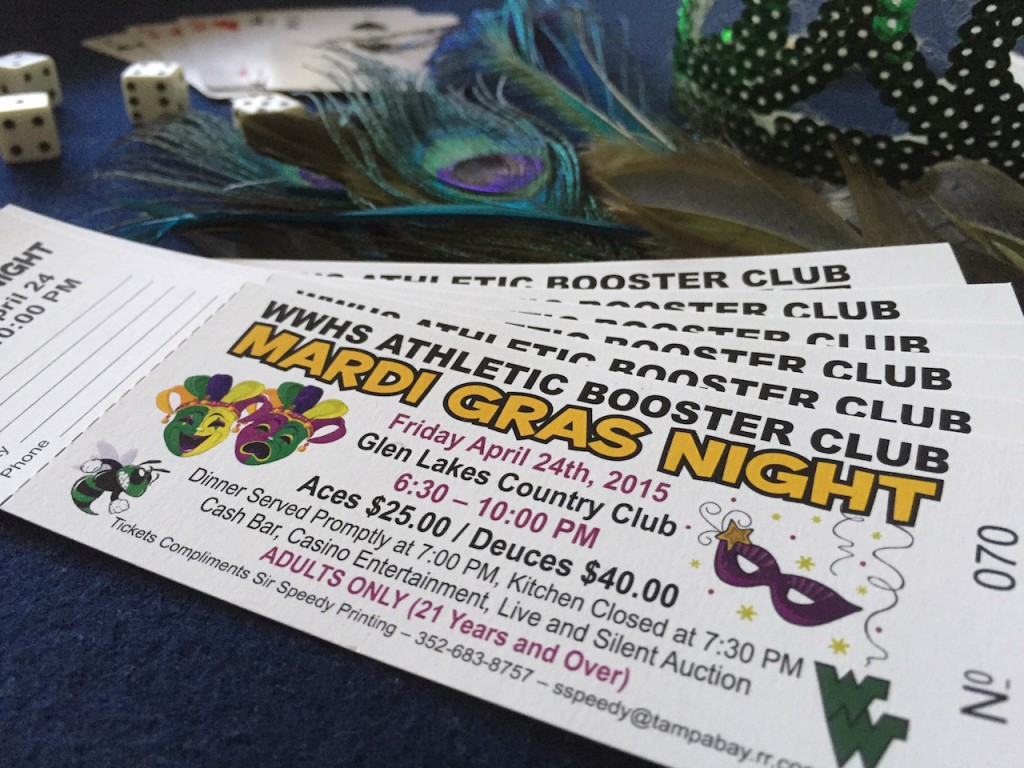 What's up for bid?…..
Last evening, we were helping the Boosters put together baskets for folks to bid on – I can't believe some of the stuff they've got ! There's everything from bottles and bottles of wine and various liquors. It's good stuff too! – Skull Vodka in a Rolling Stone box set, with matching glasses, is just one example. There's a CrossBow, a mini-grill set up, autographed sports items (you'll be fighting me for that Rashad Mendenhall helmet!), a Samsung Galaxy 3 Note with an Otterbox Case, a super fast R/C Car, and a Drone – yes, a DRONE. (LOL) Spa and massage treatments, weekend stays at the Hilton, and more. Someone donated HP All-In-One desktop computers, new in a box, I think I saw two of them. But wait, there's more,…. Sunshine Sprinklers brought in a pricey Rain-Bird set up that'll go to the highest bidder.
Are you kidding me?! That's just the highlights.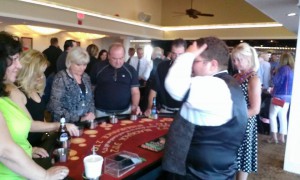 So, come on over for Friday Night Fun at Glen Lakes Country Club. IM me for a ticket, if Mary runs out, we have a couple.
You can get them direct from Mary Stone at 352-232-0509 or even pick the up at our local Westshore Pizza in the Glen Lakes Plaza.