I collect things,…and I have a collection of girlfriends. They are the GNO crew (Girls Night Out). Many years ago we all started going to and arranging various home parties. We'd schedule one against the other and coordinate our efforts. All just to have an excuse to hang out and enjoy each others company – drink, tell jokes, and listen to the latest dating horror story – sound familiar guys?
So began the GNO's. Fast forward like 10 years and we're still at it! The group has evolved over time. Every month or so a group of anywhere from 5 to 15 of us will ascend on some unsuspecting restaurant. Every Christmas we have a big gathering. There's plenty of eating, drinking, and a round of 'Dirty Santa' with weird white elephant gifts – everybody comes to that one. This year there was 25 of us.
A flock that size needs a special tree to land in. This time it was a magnolia, the Magnolia Terrace Tea Room to be precise. Just yesterday I'd posted about another tea house in our county, it was nice to have a reason to compare the two. Let see how it went…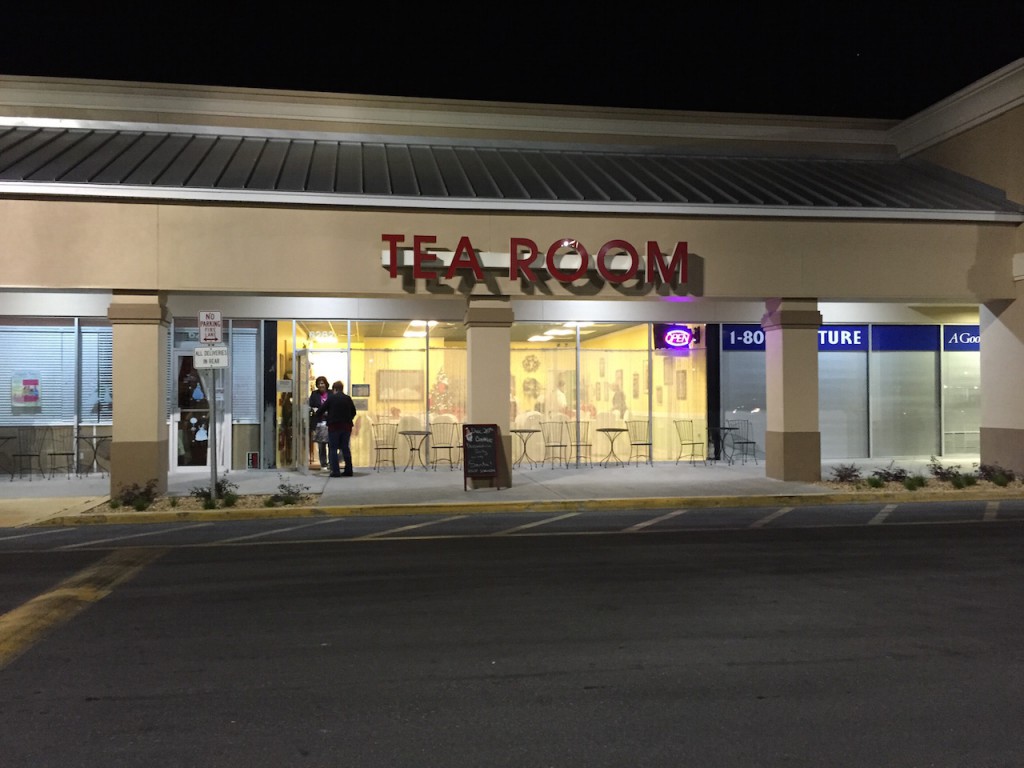 The outside belies it's feminine interior. It's in a strip mall. Let it be known that there isn't any available commercial space that even resembles a cute house this side of US41 – gotta work with what you've got. I'm game.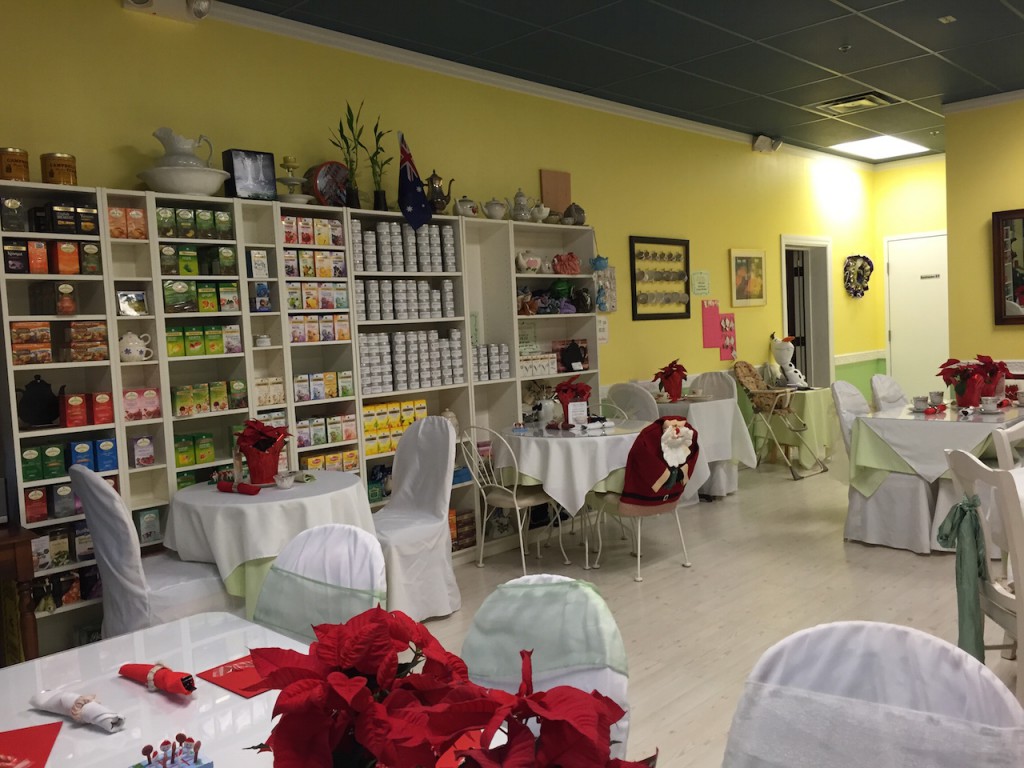 Inside there's a wall of teas and associated goodies to bring home.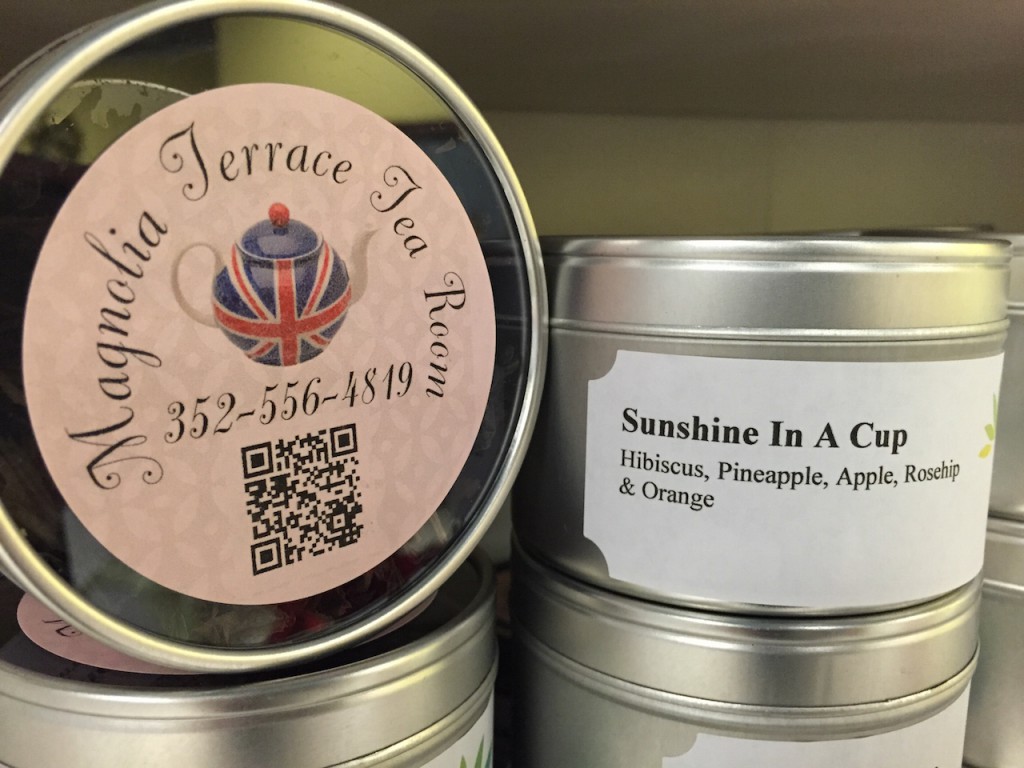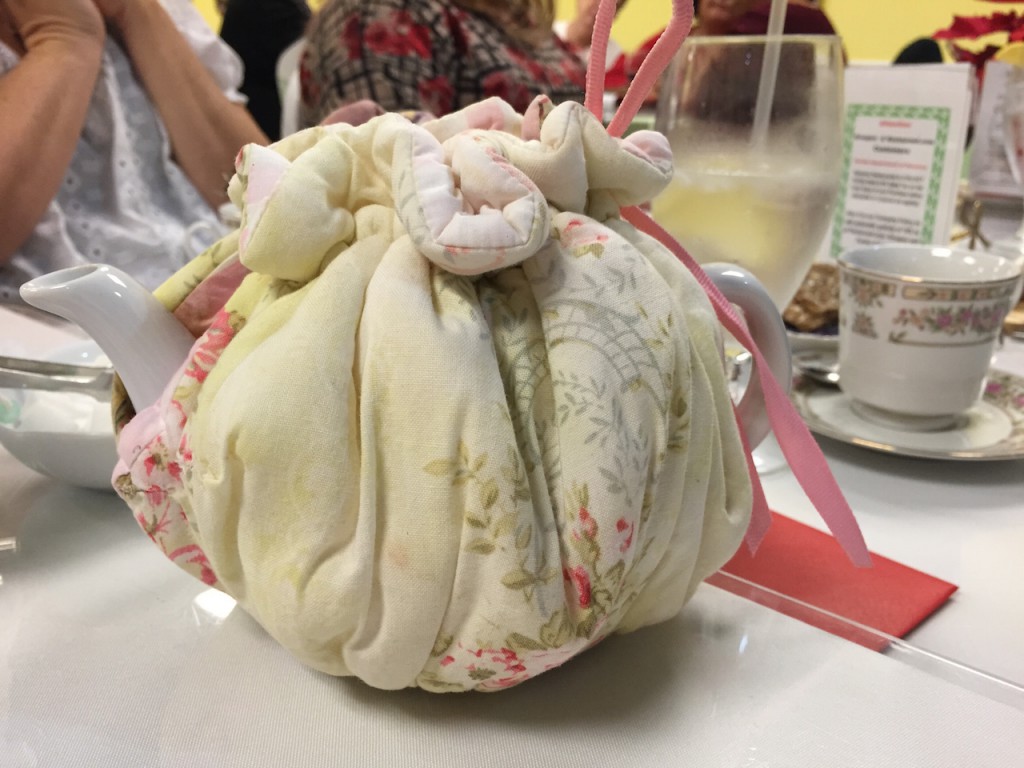 Kalani ordered a pot of tea in Oolong Jasmine and she was in heaven. I ordered a sangria and it was very good – two thumbs up! What, sangria? Oh, yeah I didn't mention they serve beer & wine,….three thumbs up…
……..I'm running out of thumbs.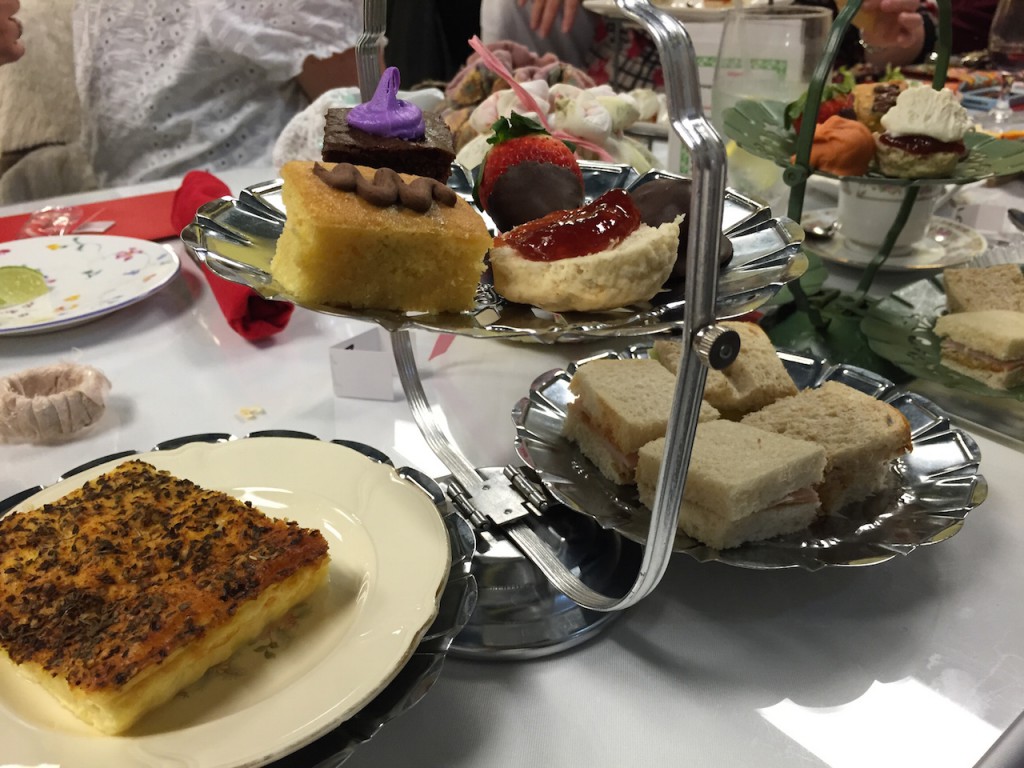 I ordered the High Tea, since that was what I'd had at the other tea house. Very nice. The egg soufflé was delicious, and cucumber tea sandwiches were very yummy. Everything was really good. I will say that it runs about even with the other place. I like the soufflé and scones here, but maybe the sweets better at the other room. But that's just me.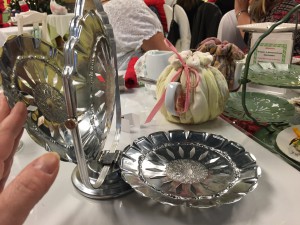 I love how the little server folds!
Speaking of scones…
the Aussies can make some scones y'all…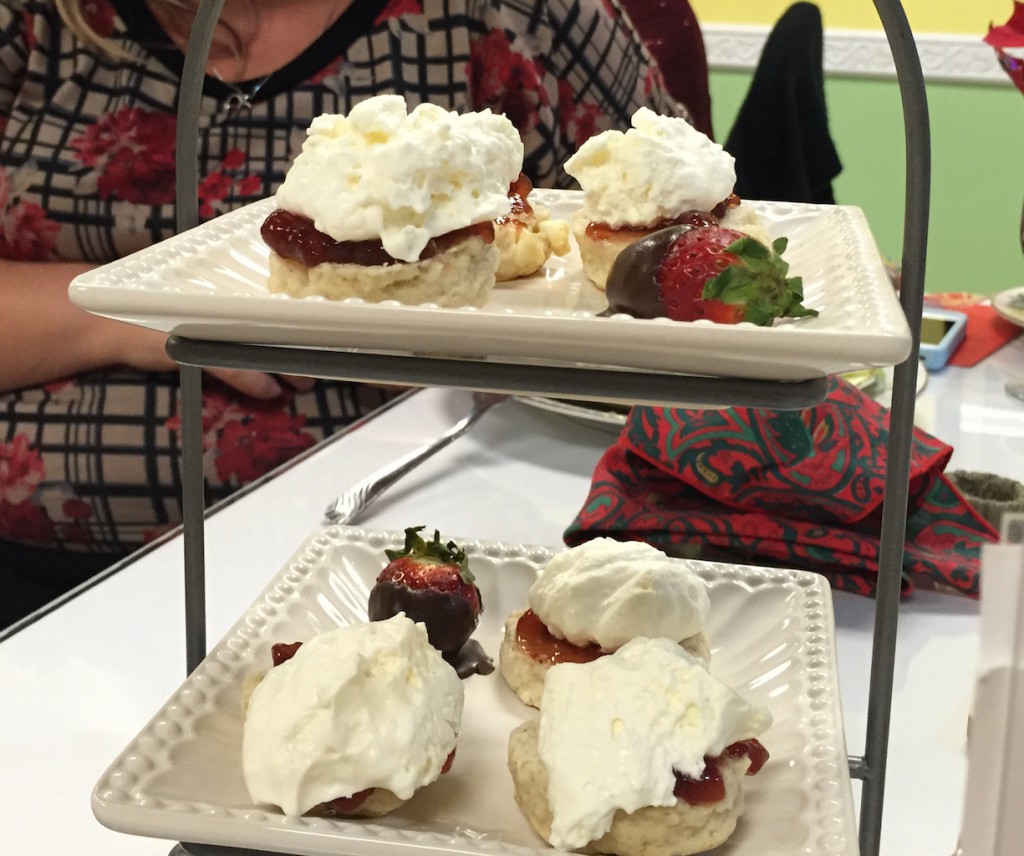 Kalani wasn't especially hungry, so her jasmine tea and this tray of scones hit the spot. Really good scones – and yes, the strawberries tasted as good as they looked, which is unusual. Normally, berries served are those huge perfectly shaped and sawdust tasting red orbs coated in a waxy chocolate type substance. Not these! Sweet and juicy with melt in your mouth chocolate. Mmmmm.
Missy ordered a croissant sandwich and salad combo that I wish I'd snapped a pic of – it was beautiful and delicious. This place has a much more extensive menu. They serve appetizers, and larger sandwiches, down to cheese and cracker appetizers.
On to more fun with the girls – since we had the whole place to ourselves,….yes, the whole place was opened up for the evening to accommodate our gaggle.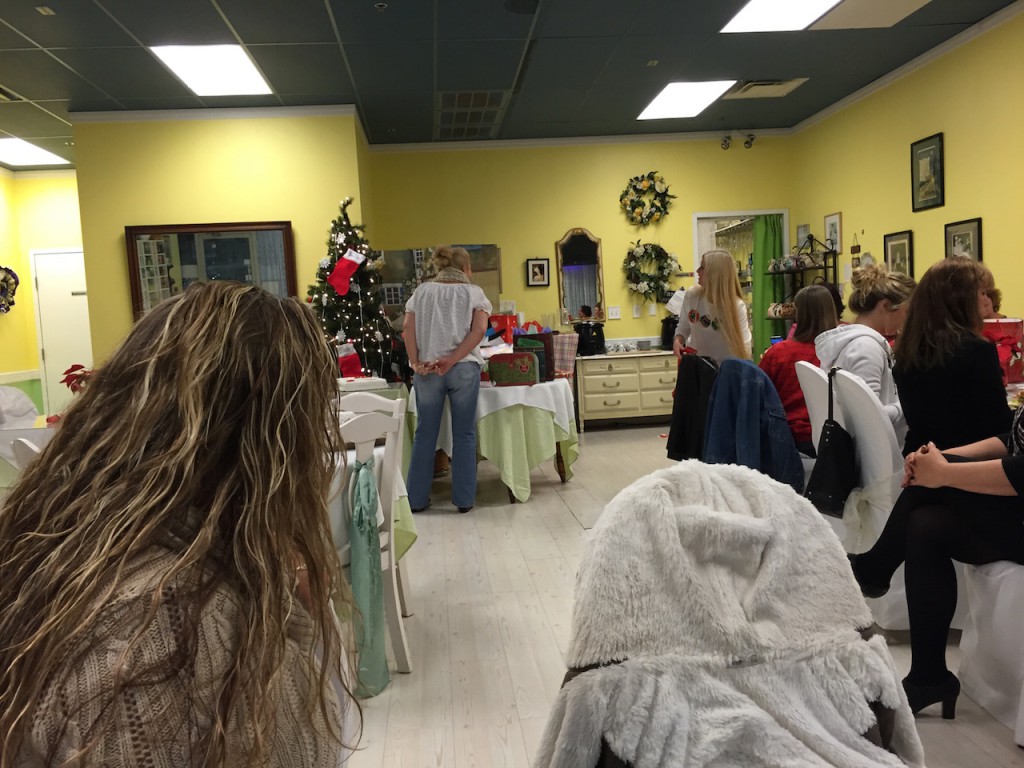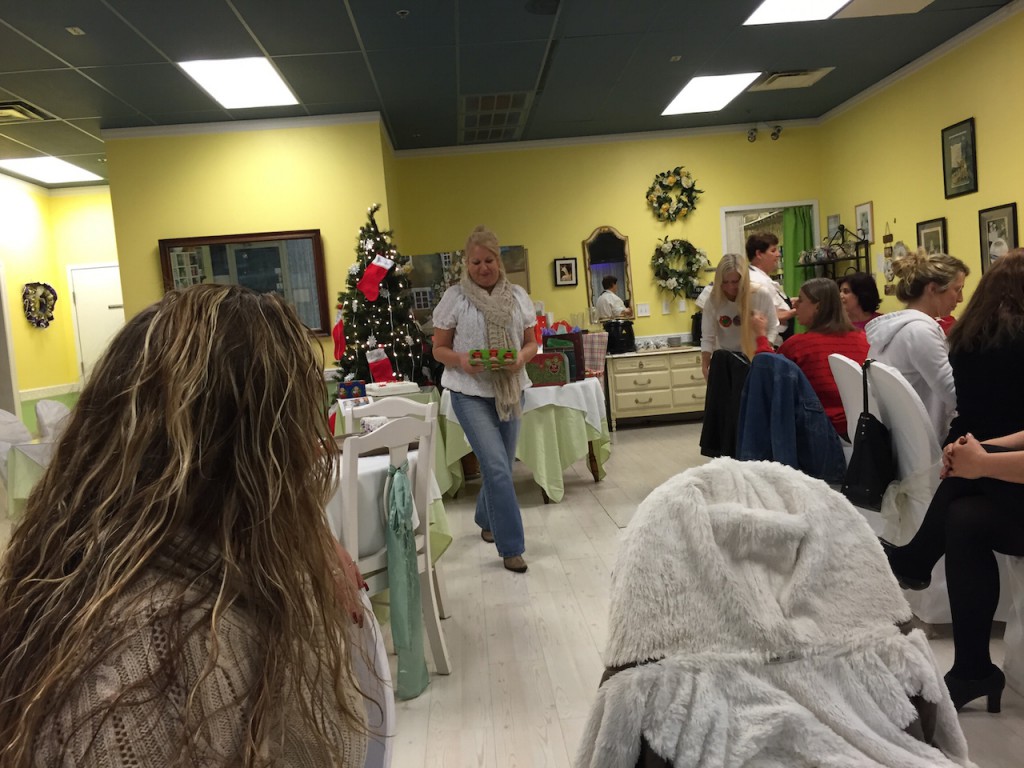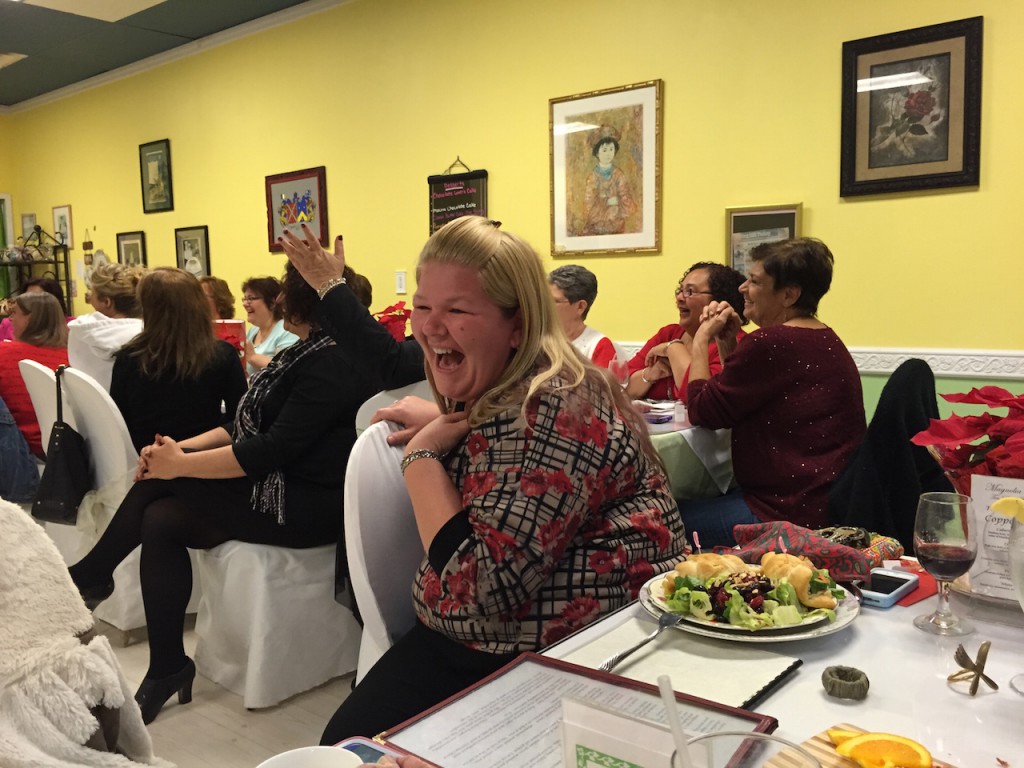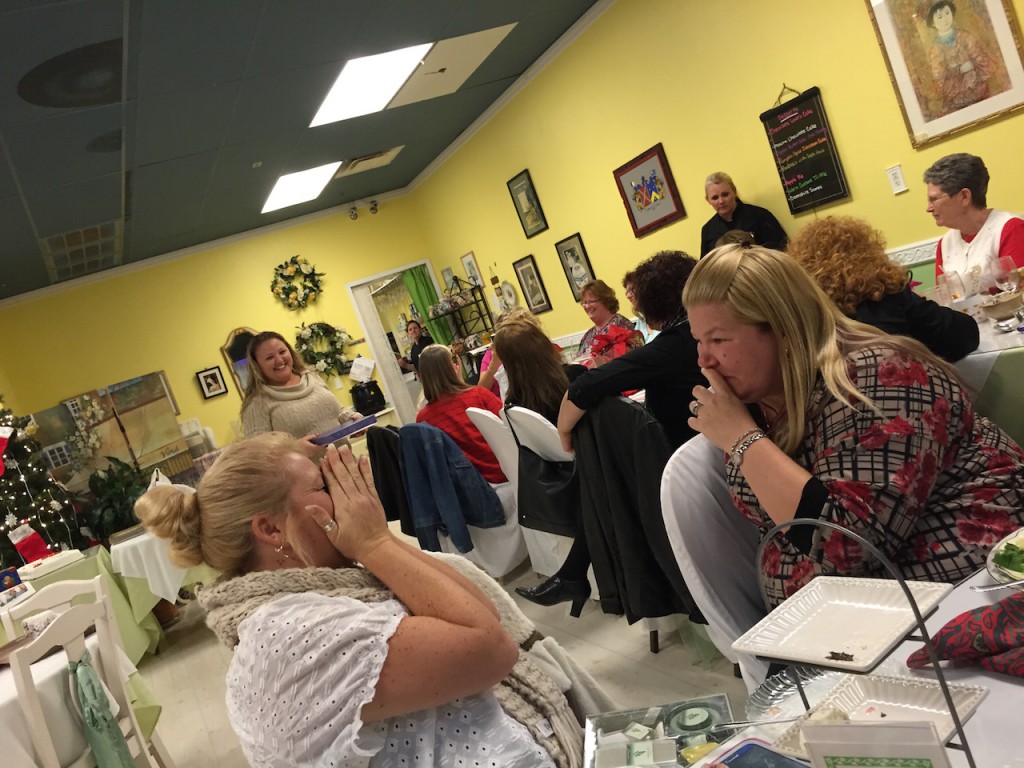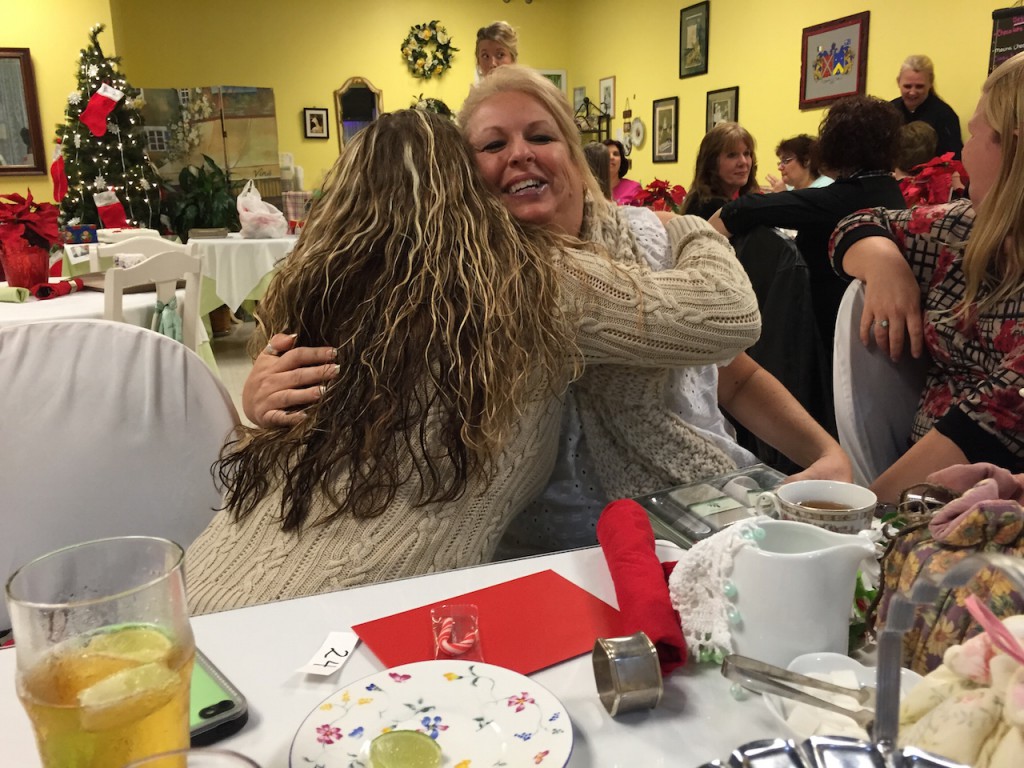 The whole group had a great evening. Speaking of groups, the room next door is set up for little girls parties! Seriously – It's pink and cute and just dripping with fairy dust. (Princess Parties) I'll have to be back for one of little Ms. Rose's encounters with one of the Disney Princesses that frequently visit. Not kidding, Cinderella has been spotted there in her full-on azur regalia.
These princesses will definitely be back ! So, don't overlook that strip mall tea room in Weeki Wachee plaza – it's Aussie tea room comfort.