Ahhhh, Longboat Key… the enclave of wealth on the outer reaches of Sarasota….another fantastic place. Many years ago I lived in Sarasota for a short spell and always have wanted to go back. Ok, so I'll settle for just a weekend!
A few weeks ago, one of my GNO besties called saying that she had a trip planned with a group and that one of them backed out – would I like to go? I said yes before she even finished the story. Let's go!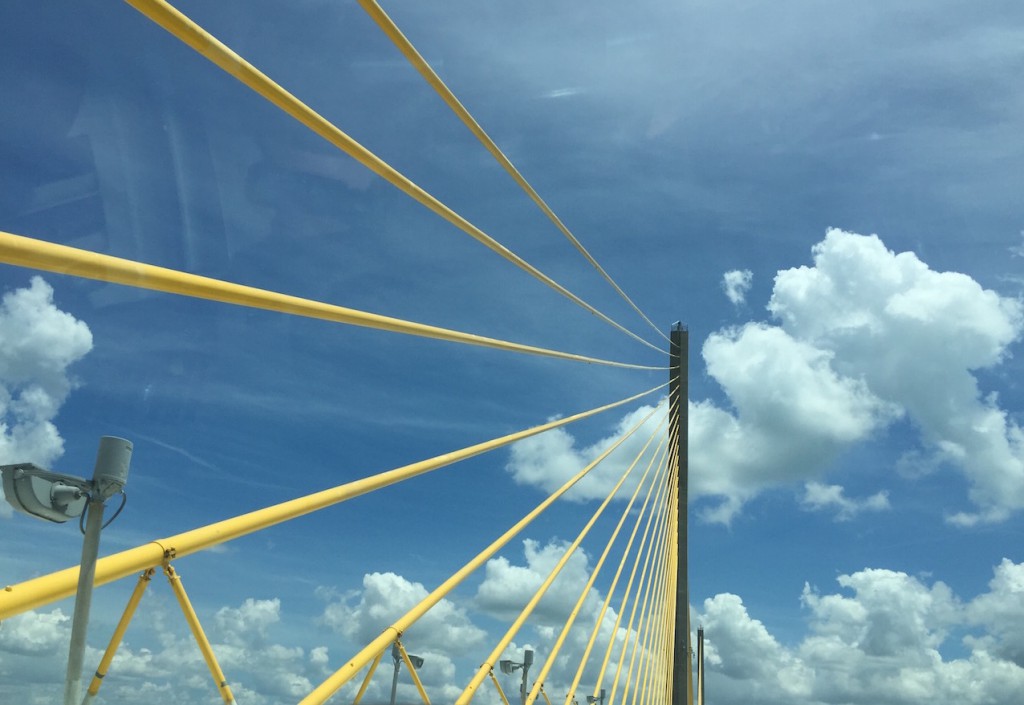 Getting there really is a big part of my fun. Construction? I love it – my own urban rally stage! The Skyway Bridge is truly beautiful.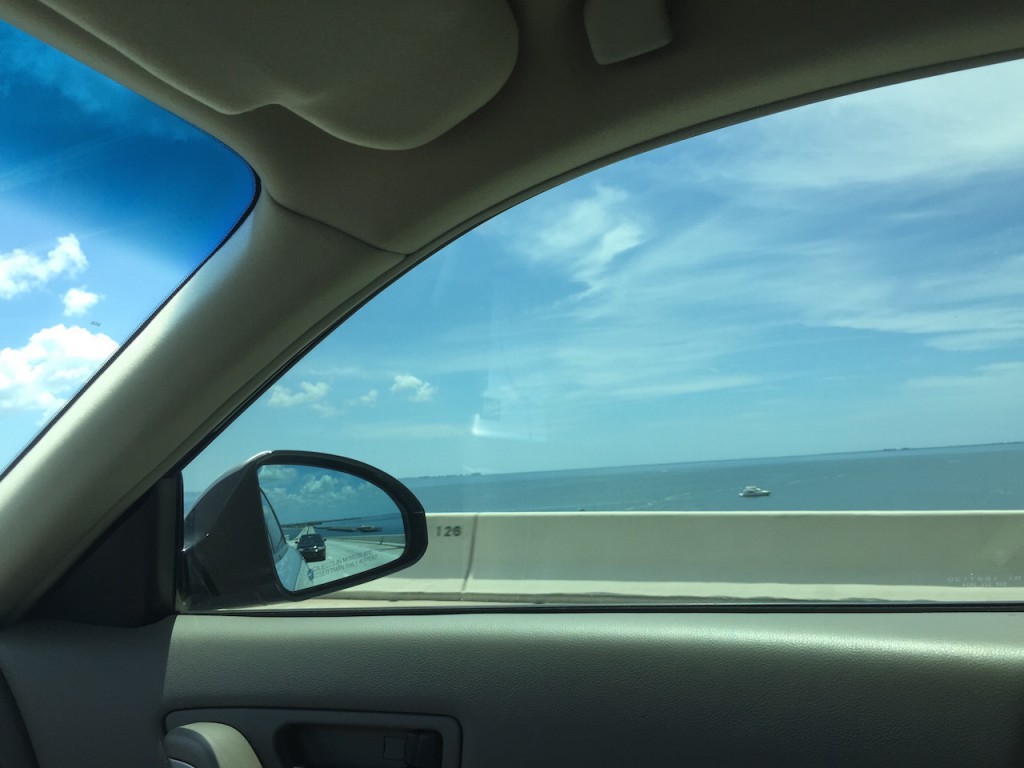 This is why I love living here – blue skies and turquoise water forever .(I need that mirror sticker 'OBJECTS IN MIRROR ARE LOSING')…..
Things were going pretty smooth on my road trip, until I got off the wrong exit. I was sort of on auto-pilot from my days of working off University Parkway. It doesn't go over to St. Armands Circle, Fruitville Road does, duh. Anyway, I got cocky and was just sure I'd find my way around – NOT. I had to resort to my GPS. (she's a bitch!) She sent me into a neighborhood, and then said "At the end of the road make left…" What? The end of the road was some mansion driveway! Um, no thanks, I'll go around. Then I called my girls to tell them I was never going to make our lunch date and that I was making my way back and would meet up at the hotel. Paula mentioned needing a bakery for a little birthday celebration, and couldn't find one. Birthday!? Nobody said anything about that. Suddenly, 'GPS Bitch' told me to make another left and I slid right into a shopping area – Siesta Key. So cute! Birthday 911 – handled!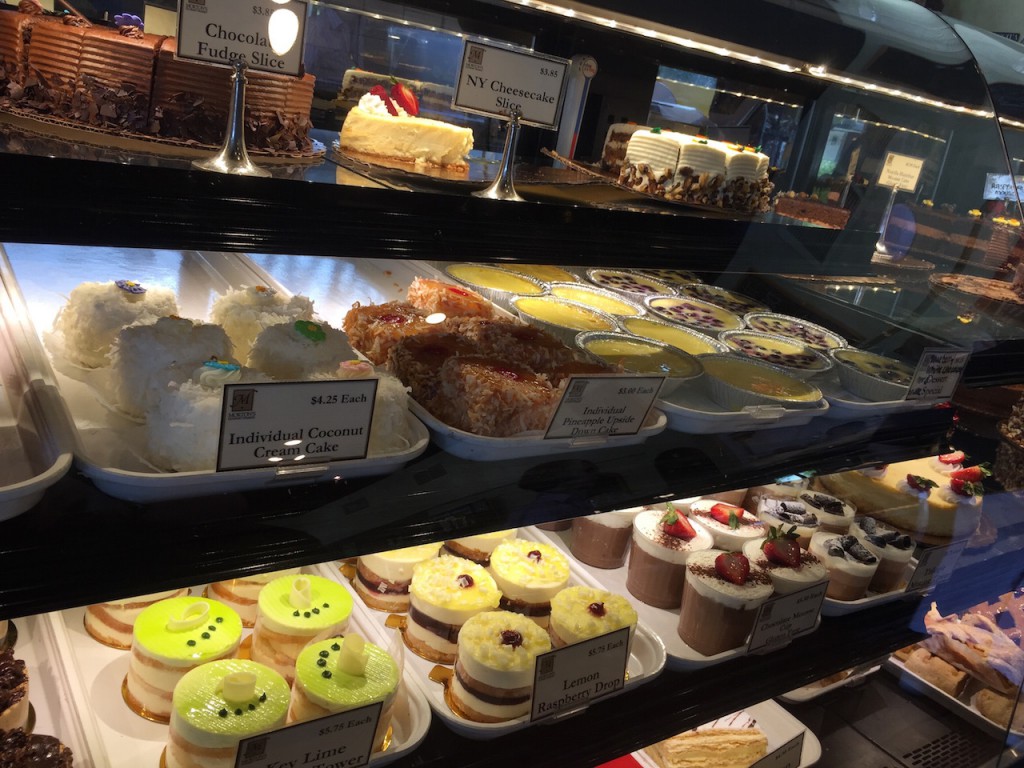 I wandered in and instantly wanted everything!! So, some tasty pastries and I was back on the road. I think my GPS isn't so bad anymore. Moving on. I found my way past Selby Botanical Gardens, Marina Jacks, the Chase building I used to work in forever ago, and on to St. Armands Circle. From there it was a straight shot to our little hotel, the Silver Sands. The place was so sweet, I really should keep it a secret.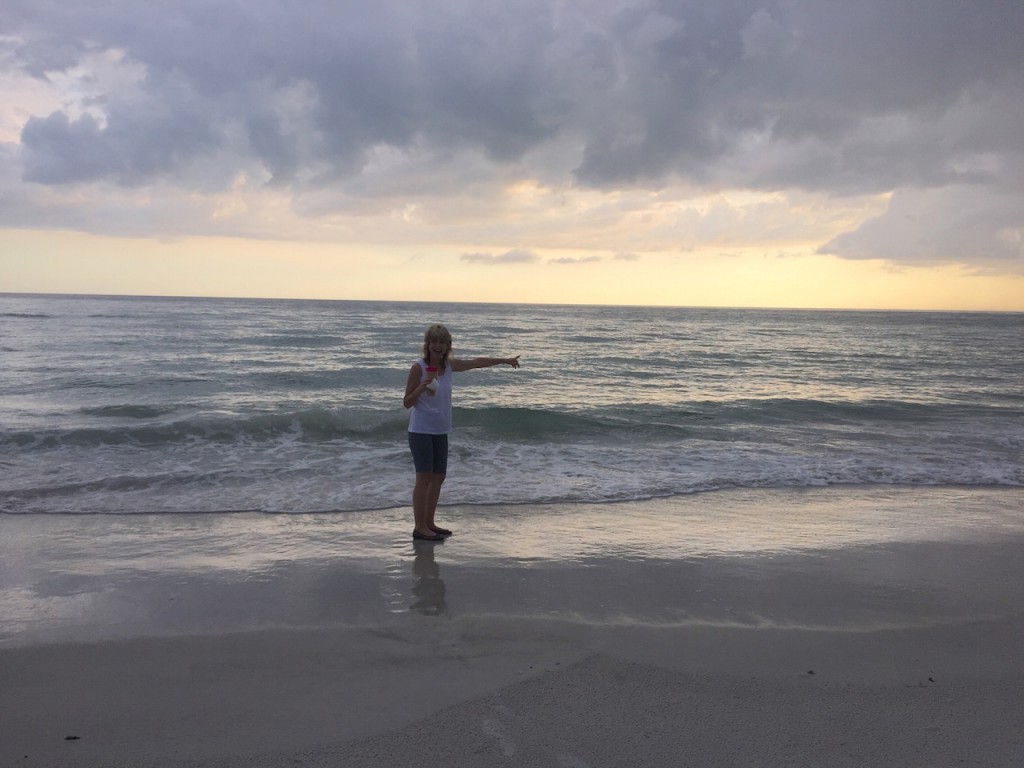 The beach is so close.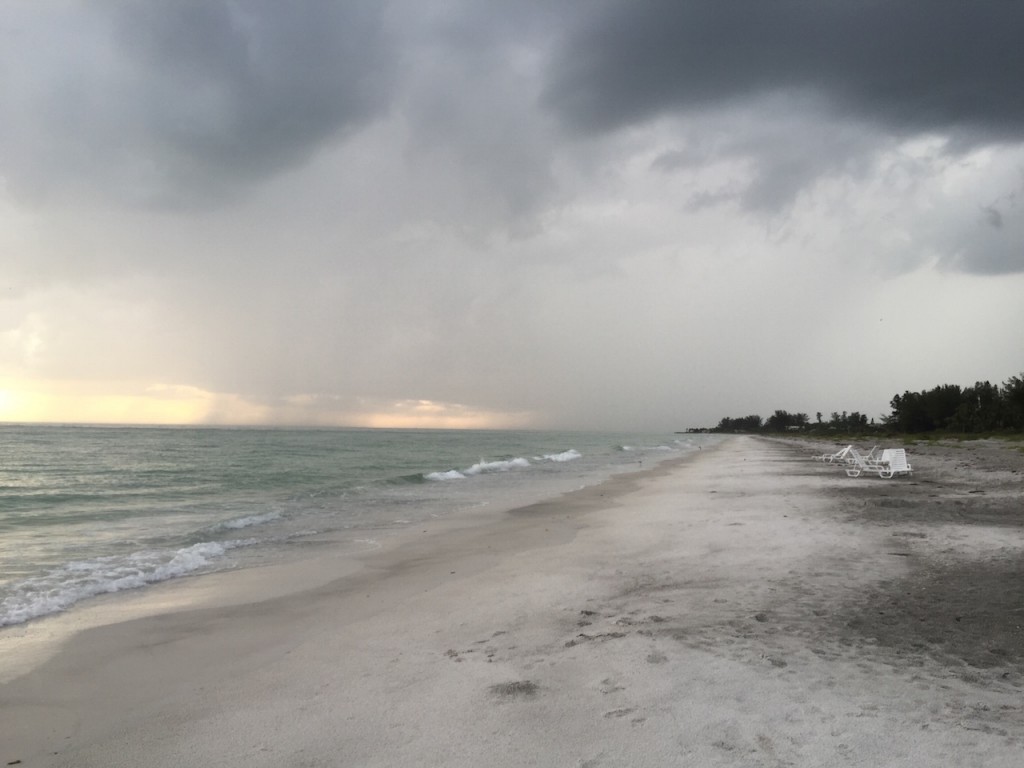 That night before the rest got in, we ran out for goodies…finally found a Publix.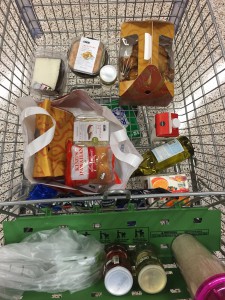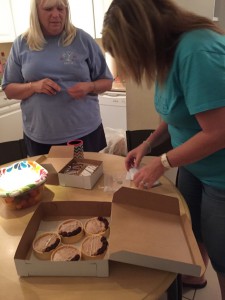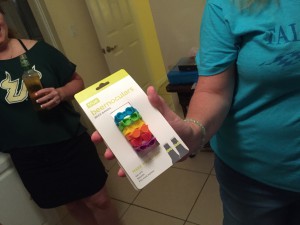 Let's all be organized – Beernocluars for everyone.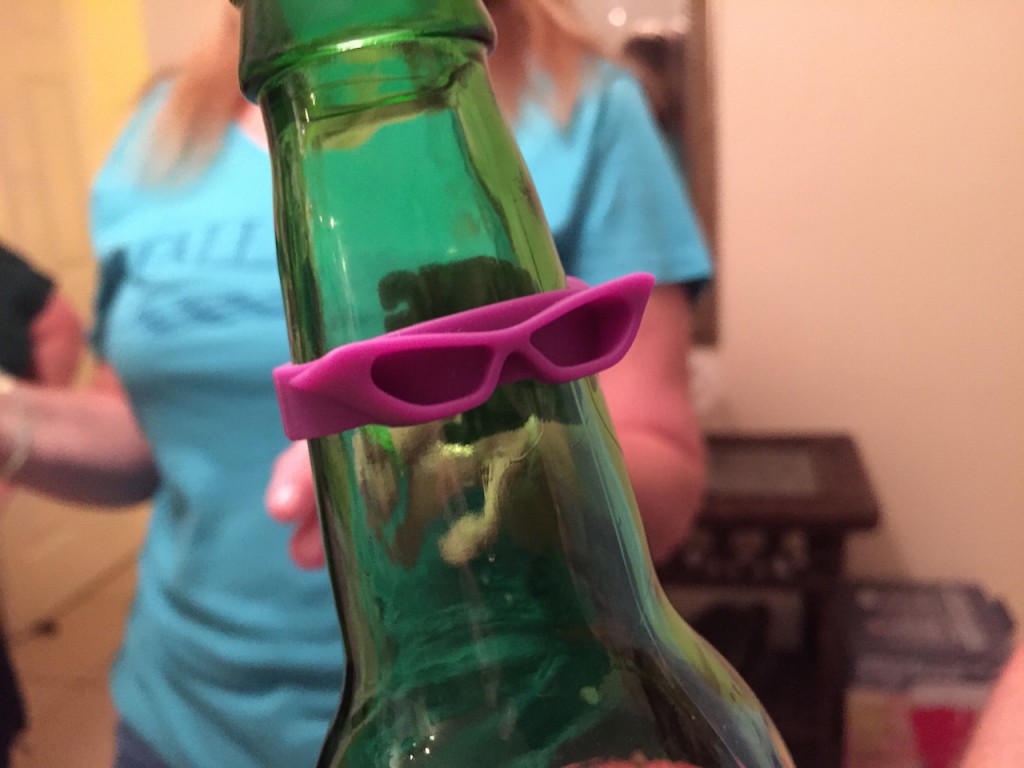 The party continued long into the night – Paula, Laura, Georgette, Sharon, and later Jen joined us. (we'll keep the last names to protect the innocent)
…and the next day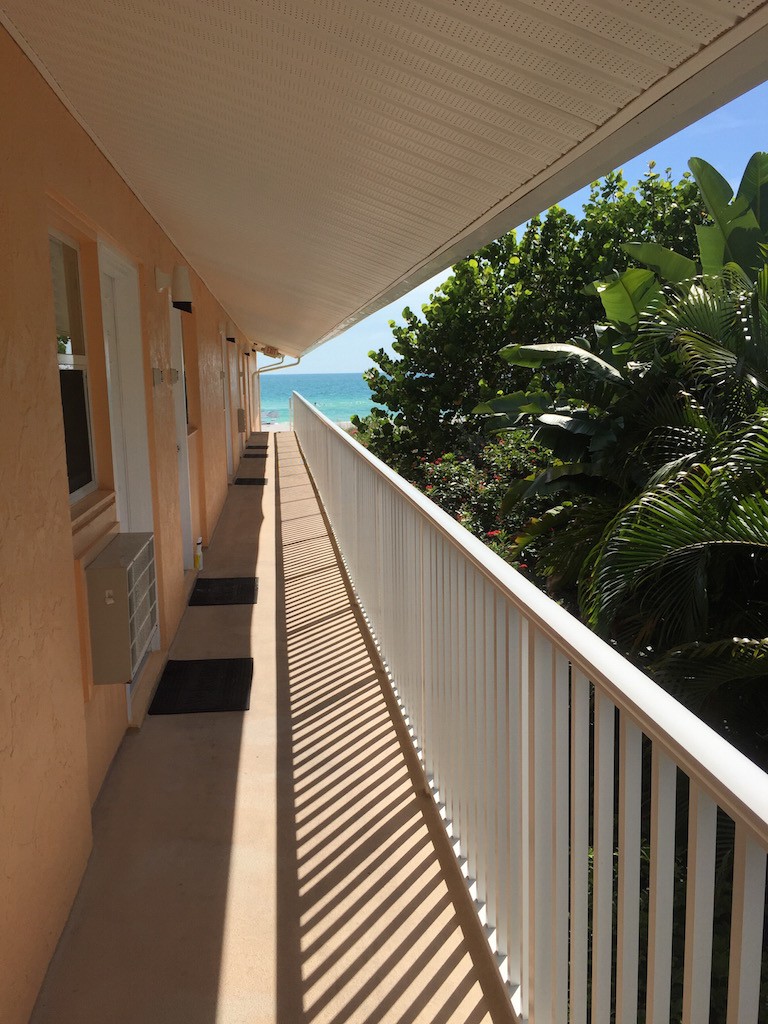 Beach time!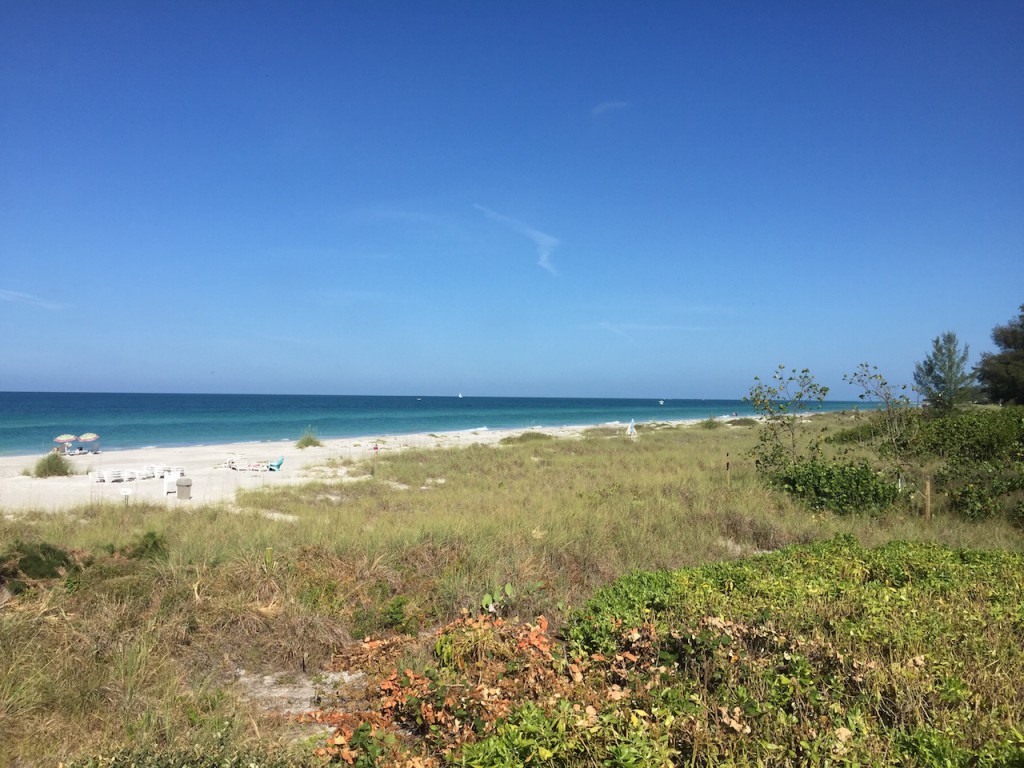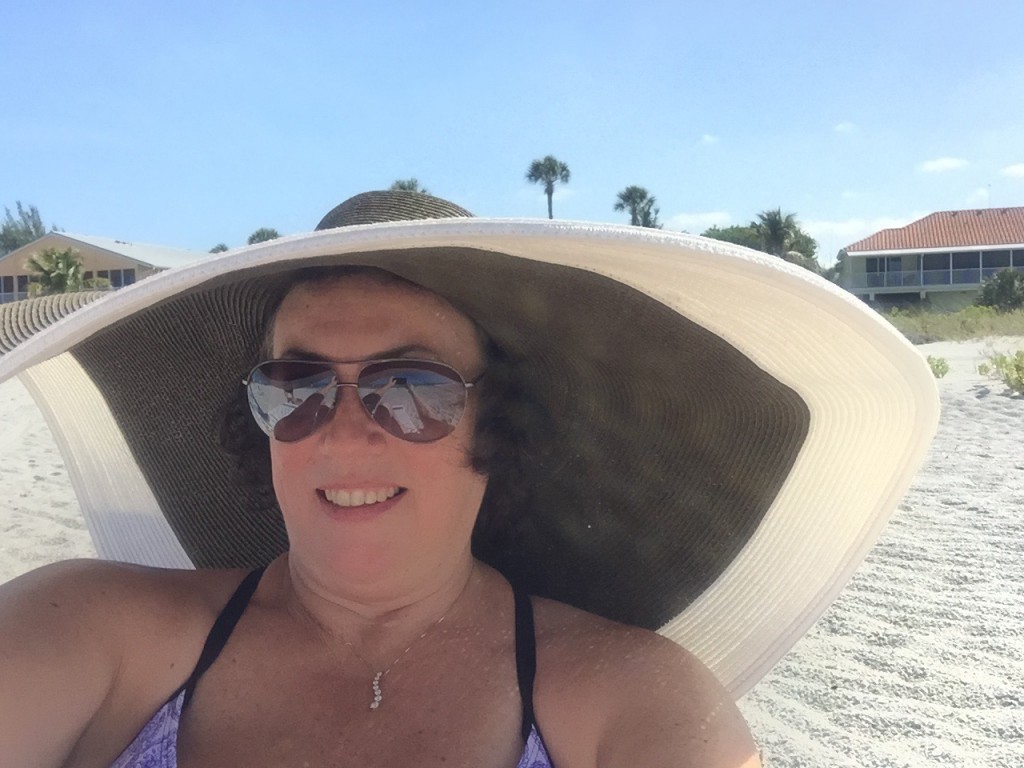 Selfie! We spent about half the day in the sun – sweating out the sangria that Sharon and Laura made. OMG, a bottle of this, and a bottle of that, fruit, another bottle…. wow, so good ! I'd brought my eggplant relish / dip and told the girls I'd share the recipe, so just follow the link and enjoy.
Later, after we began to really feel our skin beginning to crisp, we found our way to the Marie Selby Botanical Gardens. A perfect respite from the blistering sun. I'll tell you about that tomorrow.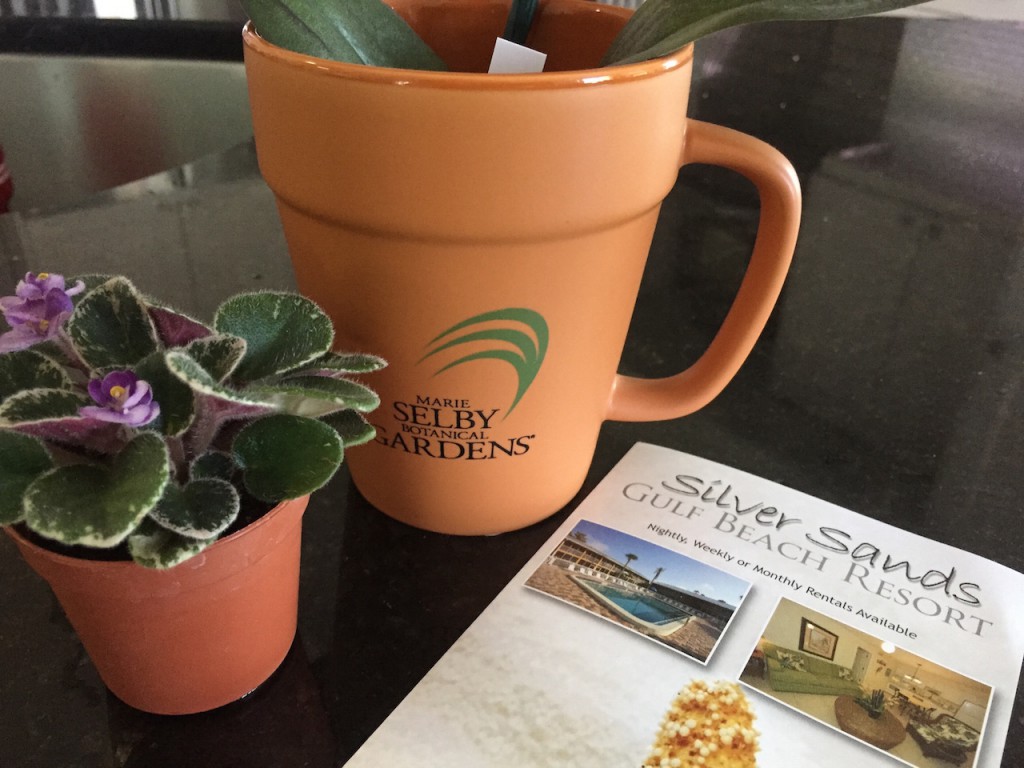 So, officially, Longboat Key is a wonderful tank trip – get out there and enjoy everything Florida has. Don't forget that Sarasota is an artistic as well as financial hub – Ringling Art Museum and School and the Van Wezel Hall with the Sarasota Ballet Company is top notch. But this was NOT that kind of weekend.
Thank you ladies and I can't wait to have another 3 day getaway (maybe Bobby can take us in his plane – NOT!! LOL)