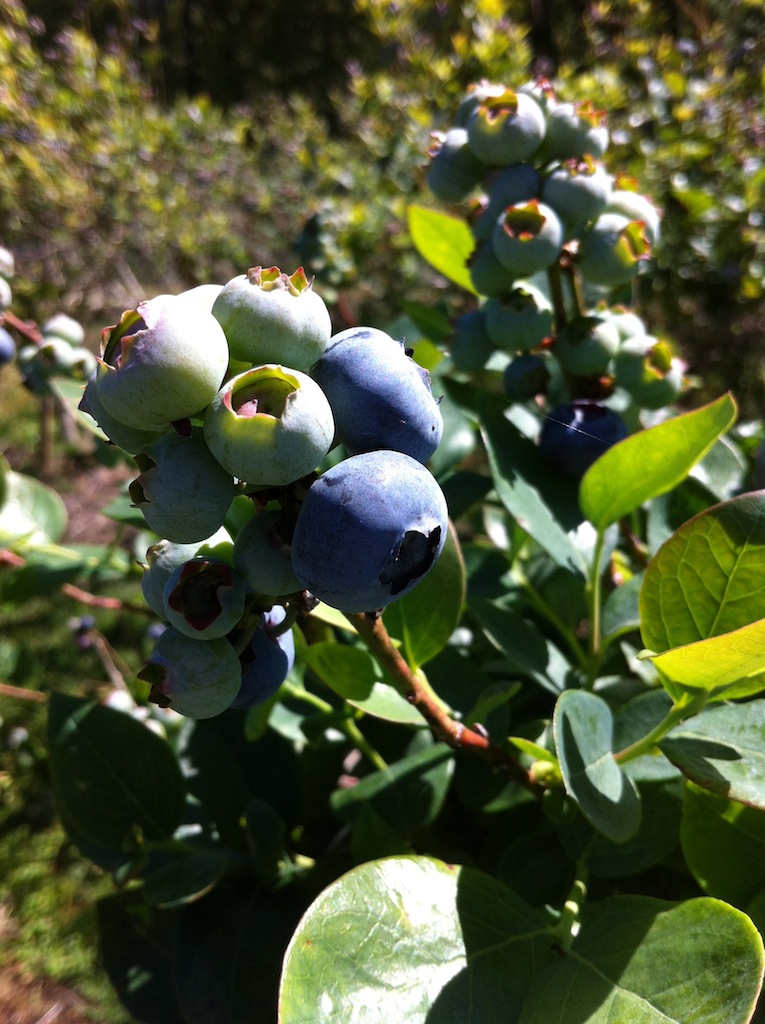 If you attended the wedding of Jessica Peterson and Andrew Prior in April 2013, you probably picked up a jar of homemade blueberry jam as a wedding favor. Listed on the label I noted that folks could check out the website to see how it was made. So, here's the skinny…
Here in Florida we have, what's known as the Cottage Food Laws. This relatively new legislation has been granted to jamaphiles, cake comandos and Grandmas all over who have been pushed out of bake sales, and farmers markets for selling contraband confections. So now, as long as we don't, sell online, or mail-order, and announce with a bit of 'enter at your own risk' labeling, we are allowed to give away and sell our goodies! Thank you Mr. Government Man. (yes, I know there are reasons for regulations – I'm a really big fan of most of them)
That said, no, I do not have a commercial, multi-million dollar, jam making enterprise. It's just me, my goodies and my clean kitchen. I serve everything I make to my own family – somebody has to be a taste test dummy!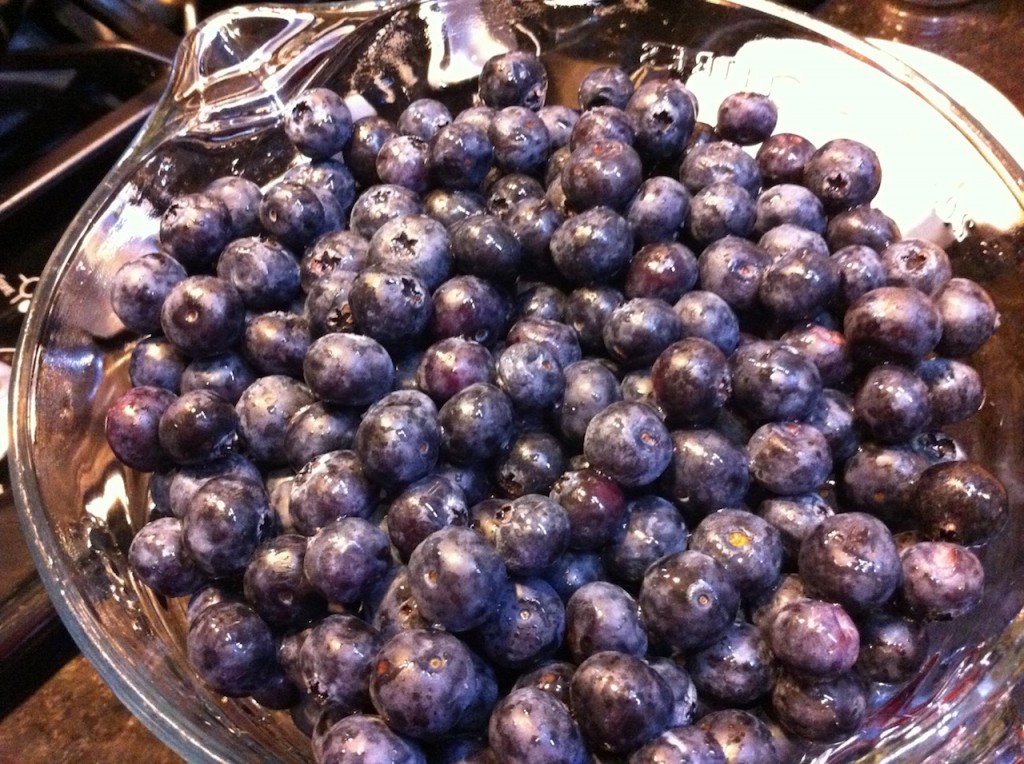 First – I pick berries at JG Ranch on Wiscon Rd., Brooksville, FL, just a few miles from my home. We have so many blueberry farmers here now that they've started their own festival. It's in May, you'll just have to come back.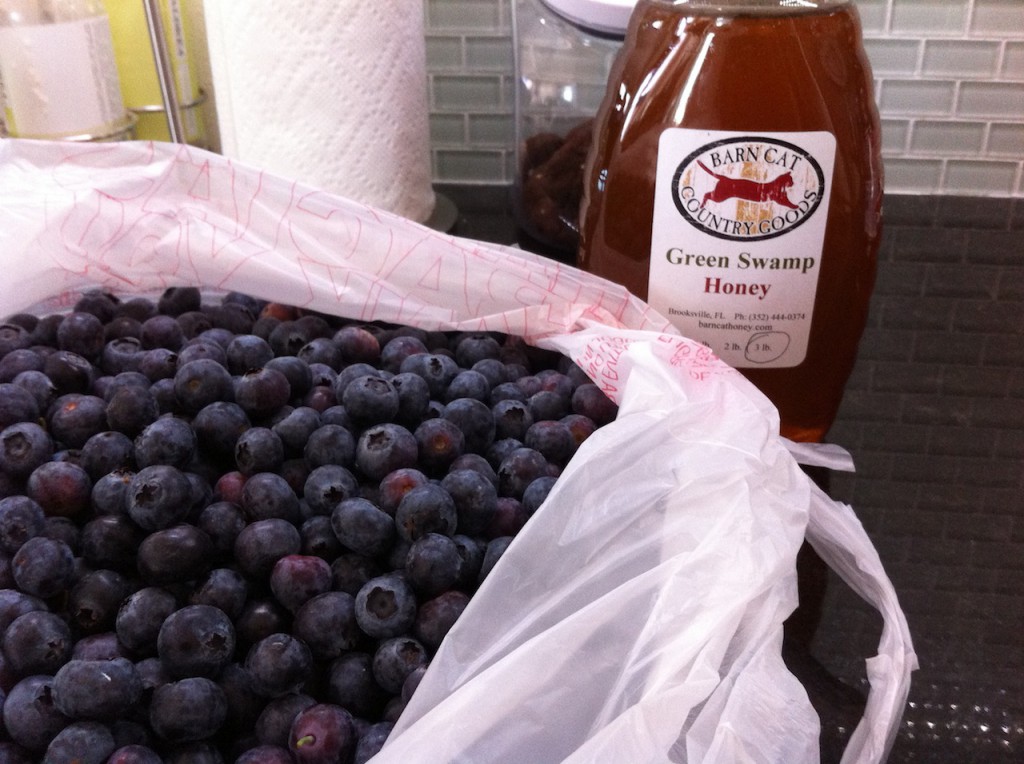 Next – Get those berries home. Local honey is a fave here, from Barn Cat Country Goods. The label says 'Green Swamp', don't let that scare you. The Green Swamp is a giant nature preserve here and the honey that comes from those wild flowers is fabulous! Now, get those berries washed. I use a 'fruit wash' and then rinse. Don't forget – get those jars sterilized.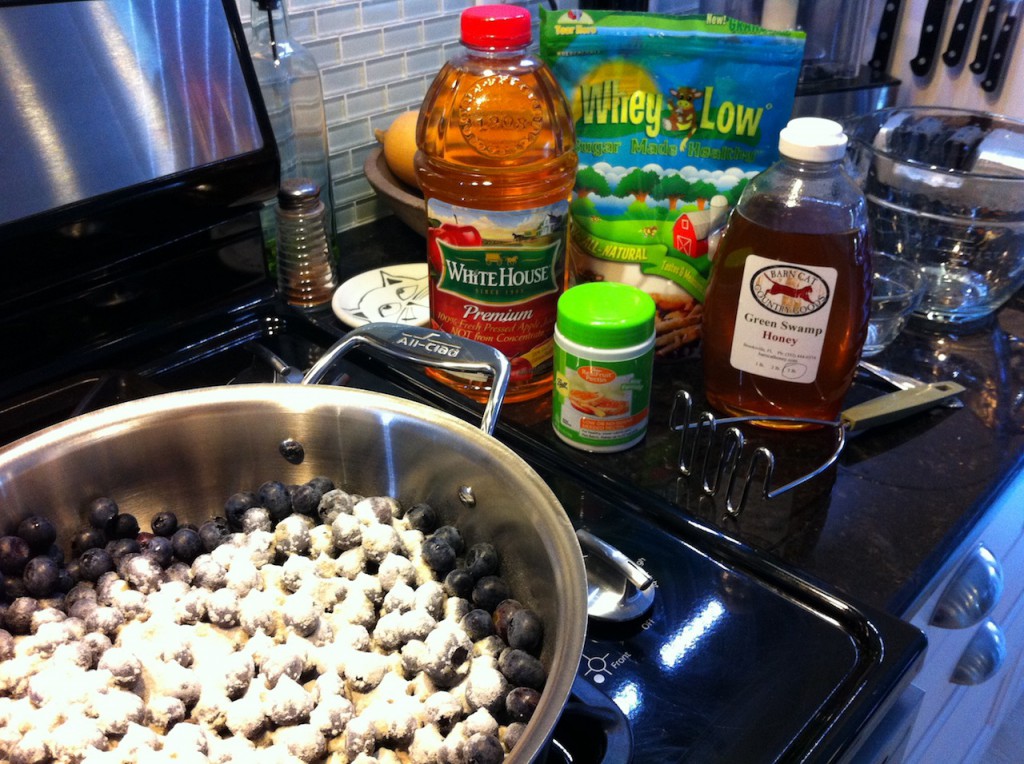 Step 2 – Gather the goodies and get them in the pot (or pan). About 8 cups of Berries, Apple Juice (Premium-USA only), and about 6 tbl Ball Lo-Sugar Pectin. Bring it all up to a boil, and give those berries a mash. Careful with the temp – don't burn them. Now, it'll foam up, don't fret, you can skim off some of it. Or you can add butter or shortening – I don't because this is supposed to be healthy (no fat here!). But then I don't mind eating the foam either. It's just jam with air…so if the top of your jar has a bit – sorry.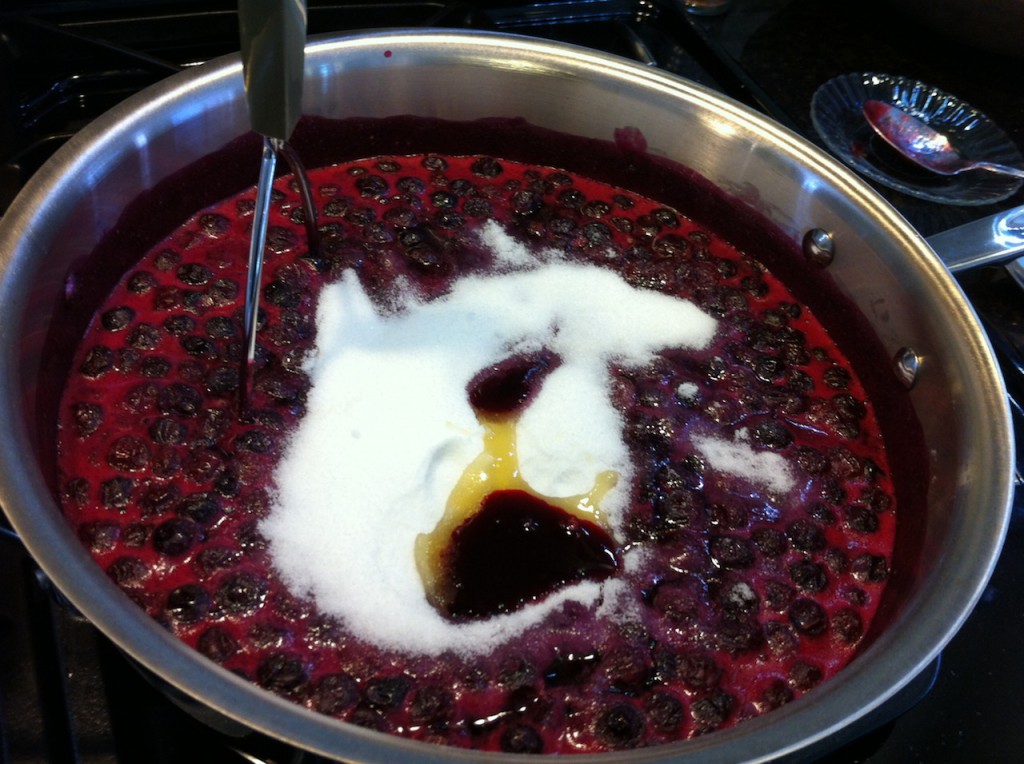 Step 3 – (above) After it's boiled a little while, turn off the heat. Add in the sweetener of your choice. My choice is s product called Whey-Low. It's natural and made from the sugars found in milk products (whey), but it's lactose free. It's 75% less calories than regular sugar and doesn't have a 'fake' taste. I love it! Go to my Food Files page and I'll explain more. (that is if I can get the post finished) Anyway, I used a 1 cup Whey-Low and 6 Tablespoons of honey.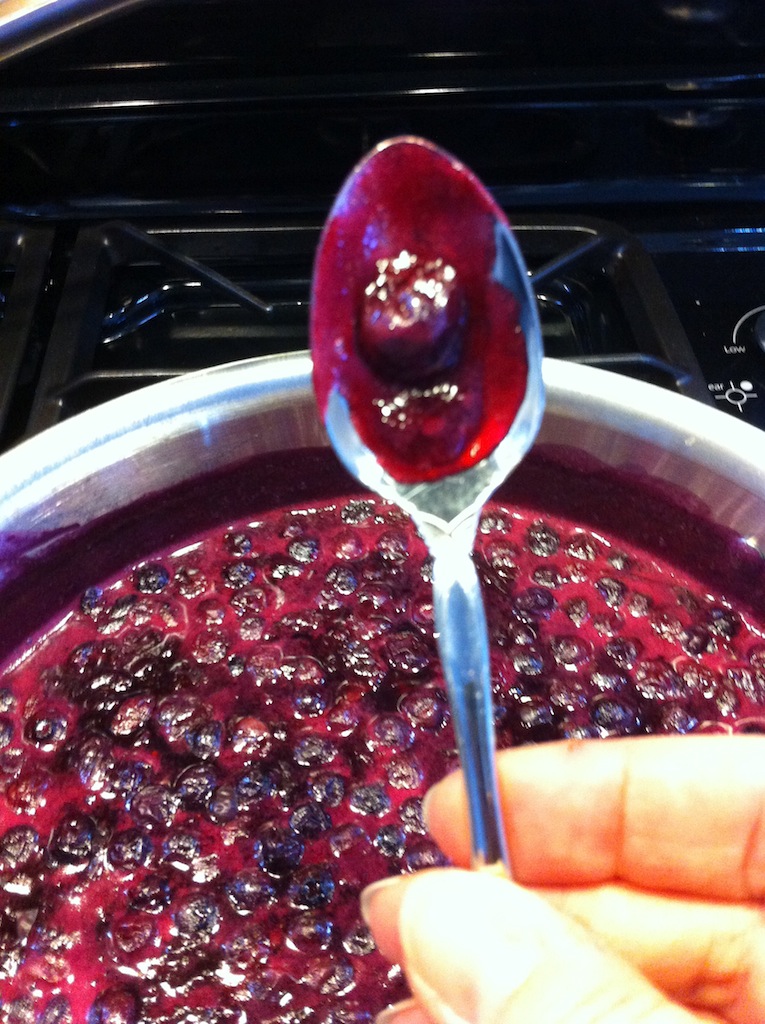 Now bring it back up to a boil and cook until it's ready. Check how it jells on a testing spoon.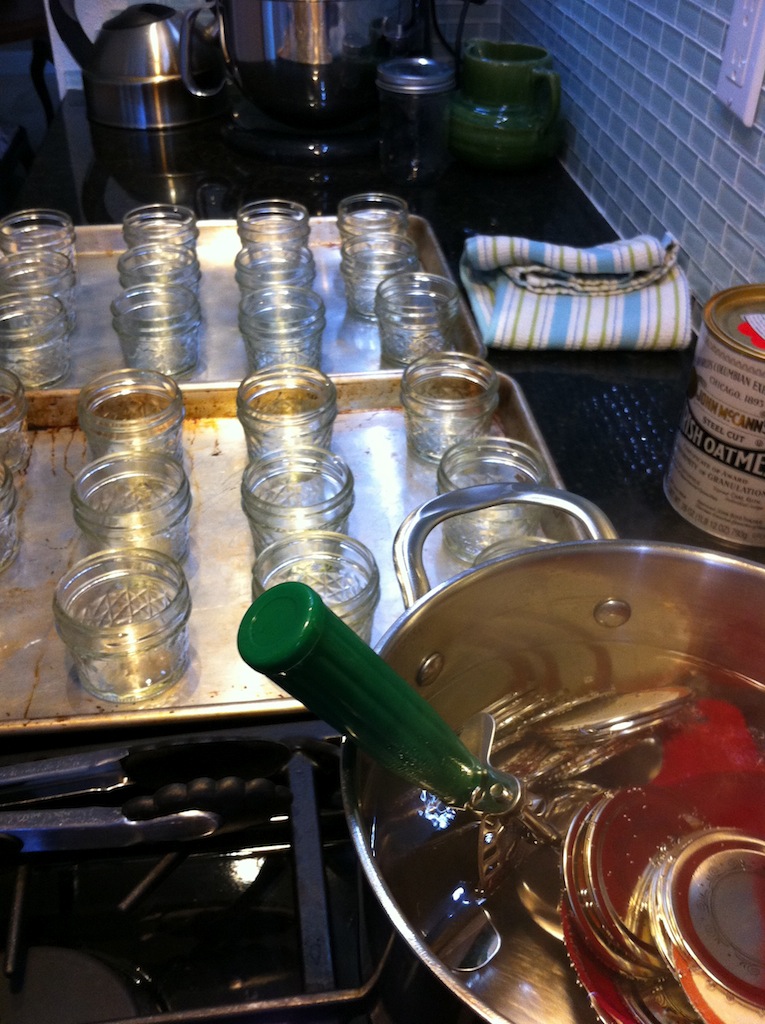 Step 4 – Get those jars out and ready to fill. Keep that water boiling and toss in those inner lids to keep them extra clean. Wipe any drips off the edges of the jars with a paper towel dipped in that boiling water and lid.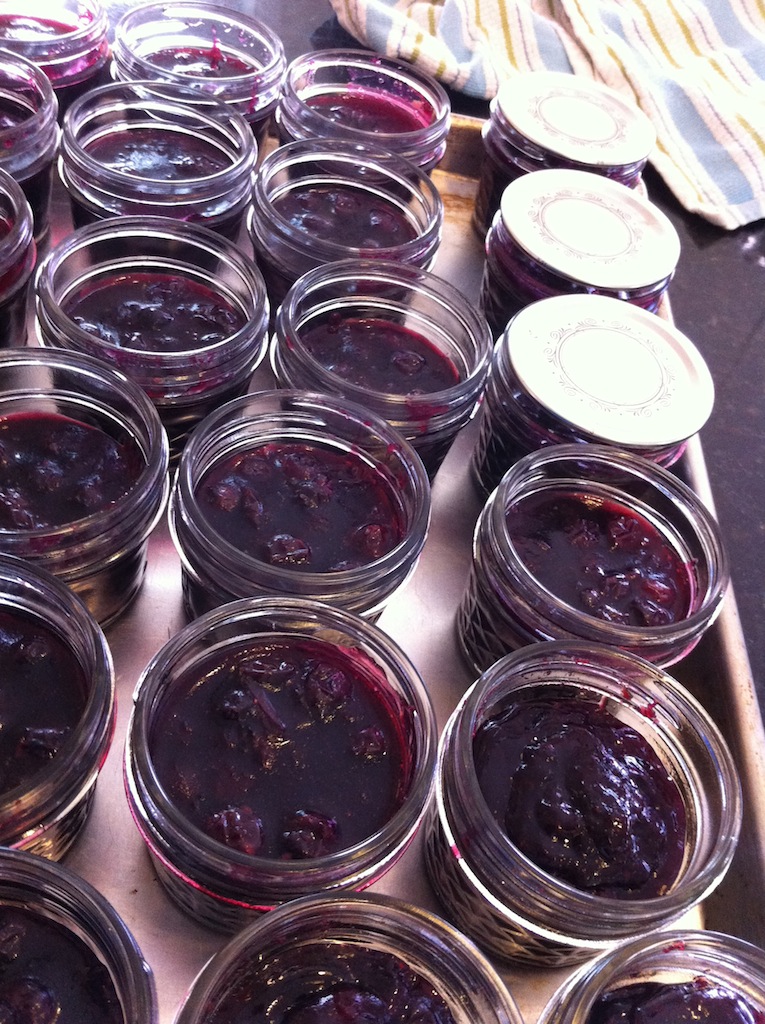 Put on the rings finger tight and get them into the oven at 250deg for about 30 min. Pull them out and listen for the pop. As they cool the lids will pop and you'll know you've got a good seal.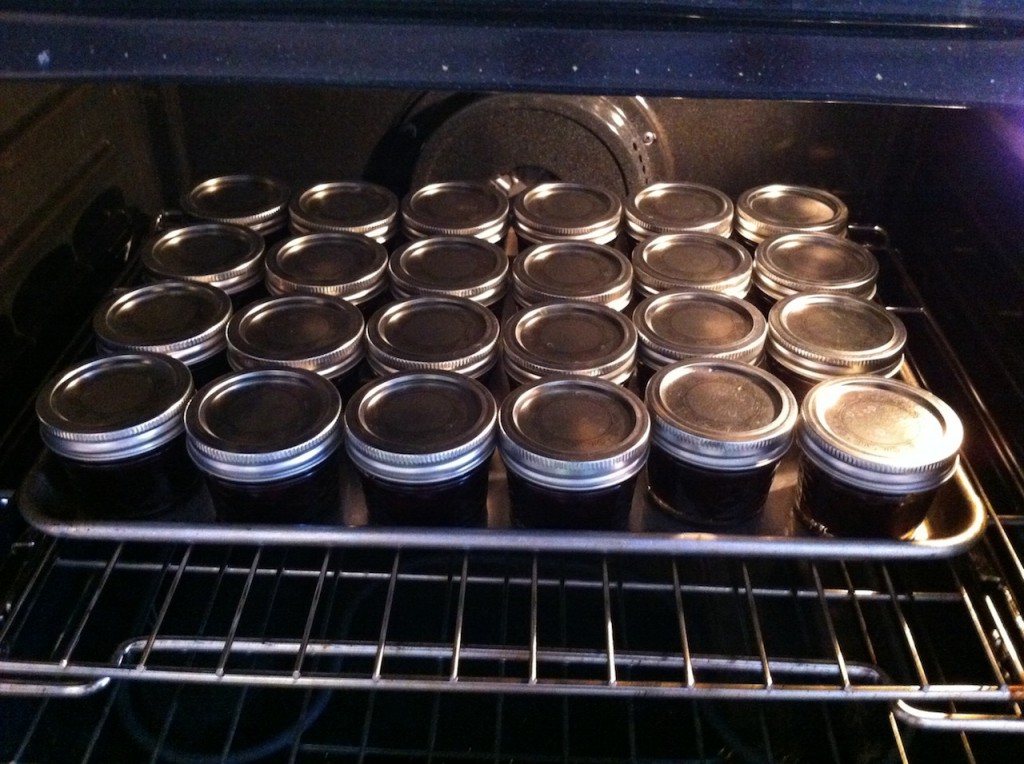 Step 5 – Make them look pretty. It is a wedding after all! (whew, cutting 100 little squares of gingham is making me dizzy) Later, maybe a taste test, or two, or three. – Enjoy!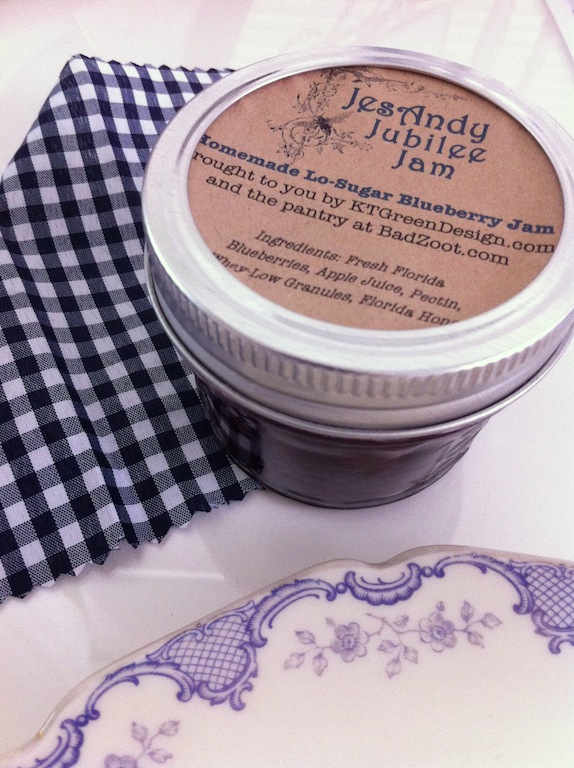 And enjoy you can – this is so good for you. I could go on and on about the nutritional and medicinal wonders of the blueberry, but you don't need that kind of incentive to devour this treat. It's not completely sugar free. It is jam by the way and needs a little sweet. The product I use is not found on many store shelves, but is worth ordering. I only used 1/2 cup per small batch of 4 cups berries. Most jams and jellies would use 3 – 4 cups of sugar for 4 – 5 cups berries- ugh!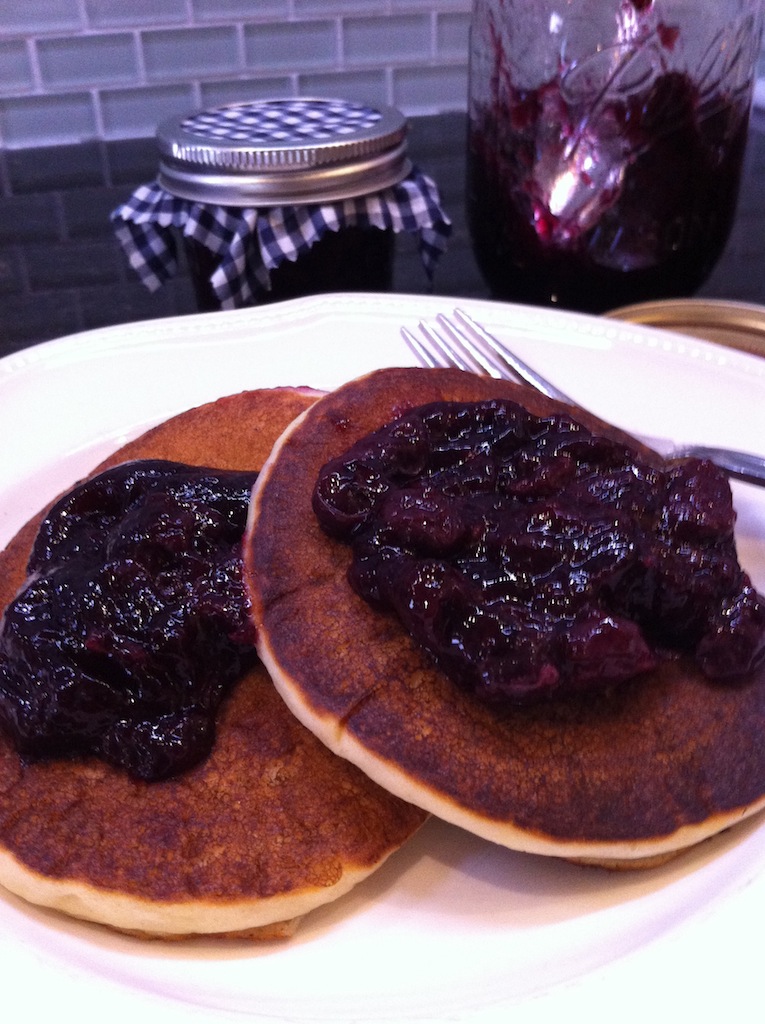 I will not be insulted if you use this for more than just a spread. There's no warning label that says, "English Muffins Only". Warm it up in the a little and add some cinnamon,..drizzle over your favorite frozen yogurt. Use in your morning regular yogurt as well. Did someone say cheese cake – oh yeah baby – cheesecake topping! Add in some orange zest and it's a whole new taste. How many jars did I make? Not enough – I need to get cookin' again. Besides, all this Blogging is making me hungry.