I have a few cookbooks….no, I've got a bunch of cookbooks. New ones, old ones, really old ones (did Fanny Farmer really skin a squirrel?!). Mom was telling me about a new one that's out that she was enthralled with, 'It's All Good' by Gwyneth Paltrow. Yes, I know some people have just had enough of how perfectly sweet she seems. I rather like her. When Mom and I were at Sam's Club a few weeks later, she pointed it out to me and noted over and over about how many there were and now there was only three left. I picked one up and while looking it over another lady snatched one up. …and then there were two… Ok, ok ! I bought it. She's right – I love it!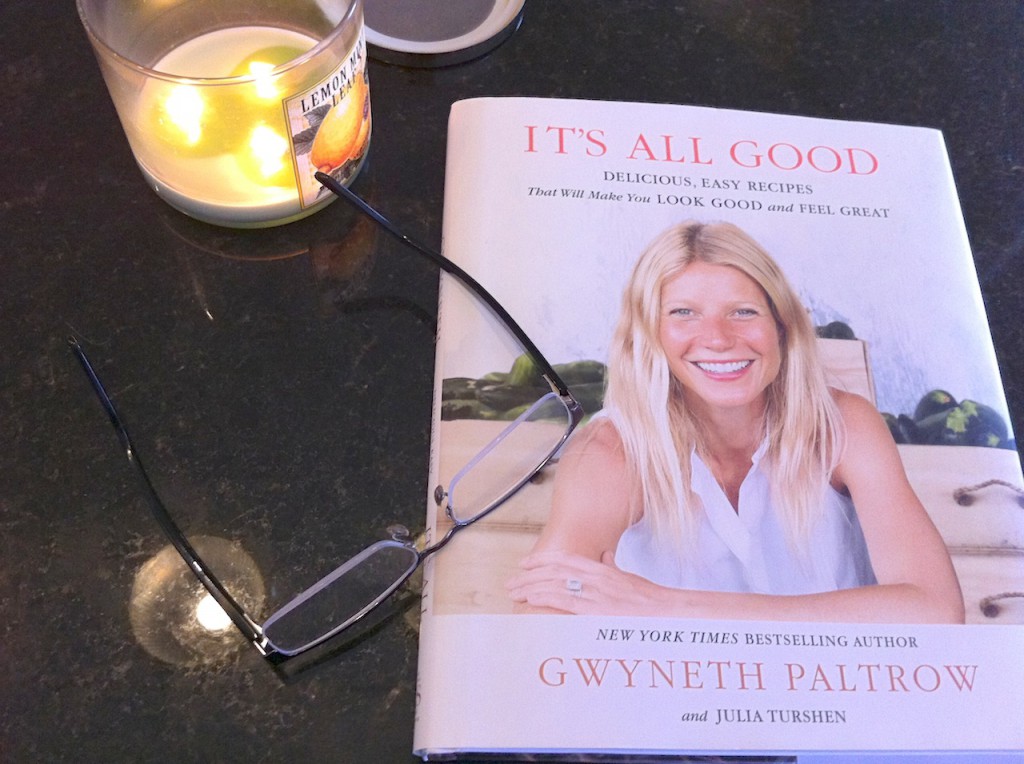 I enjoy reading cookbooks like novels and always fall for gorgeous photos. This is a lovely book. Healthy recipes for people who maybe aren't complete health food nuts. She lists and explains the odd items that she uses and where to look for them. Everything from what to do with quinoa and a healthy chocolate cake and candy bars! I even made pickles from this book, but that's another blog post. (they're soooo good!!) I had some bananas in the fridge that were begging to be in a baked good of some kind, or frozen for smoothies. These blackened versions were just slightly softer than their fresher counterparts. This is one of the wonders of buying organic produce – it really is different. I had everything I needed and in a few minutes I had healthy muffins. Now, the note "everything I needed" means that even though she used 'Cup 4 Cup' gluten free flour, I used whole wheat white flour. Gluten isn't a big problem in this house…hmm maybe it should be. Is that 'glu' the same glue that glues fat to my back-side???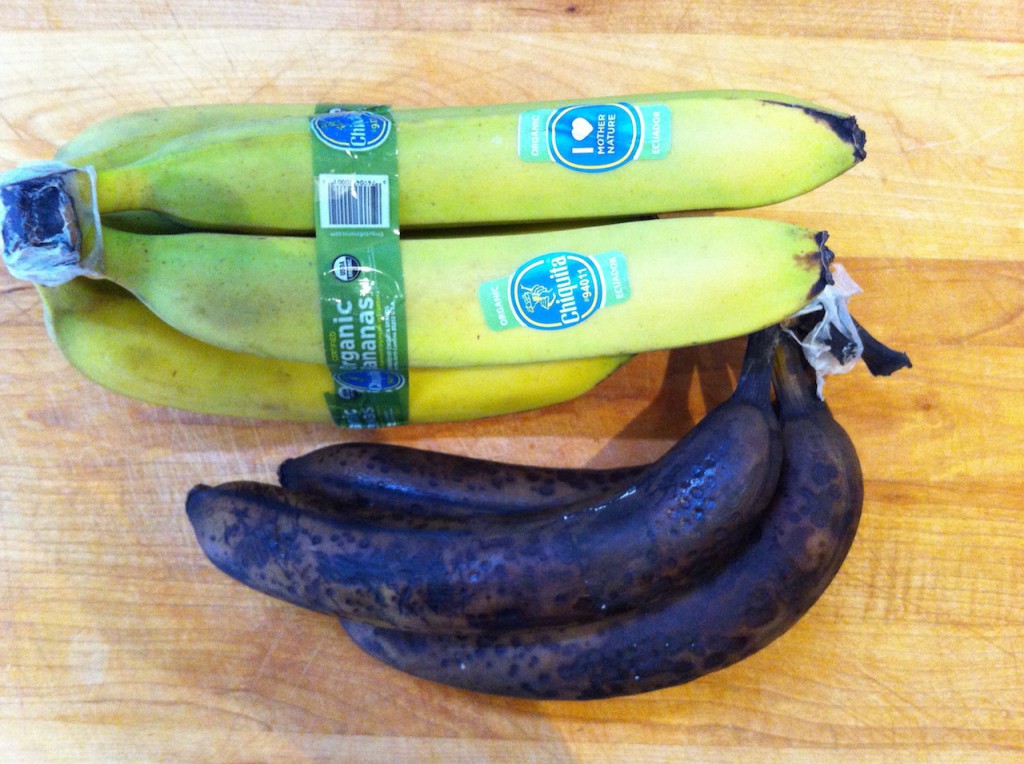 I'd copy off the recipe, but as I'm typing, I'm not sure what the rules are for published recipes. Most everything I send your way is either mine, a severely manipulated version of a classic, or something that's already posted to the Net somewhere.
So, look up this book – I've enjoyed it so far. Mainly because the things I've made actually taste good, and not 'health foody'. You know what I mean. These muffins were so good, William The Teenager ate them after school and even had one with breakfast in the mornings, until they were gone. They were yummy with coffee too. That was another good thing about the recipe, it makes 12 so they're gone before they're stale. Not that they got a chance to be.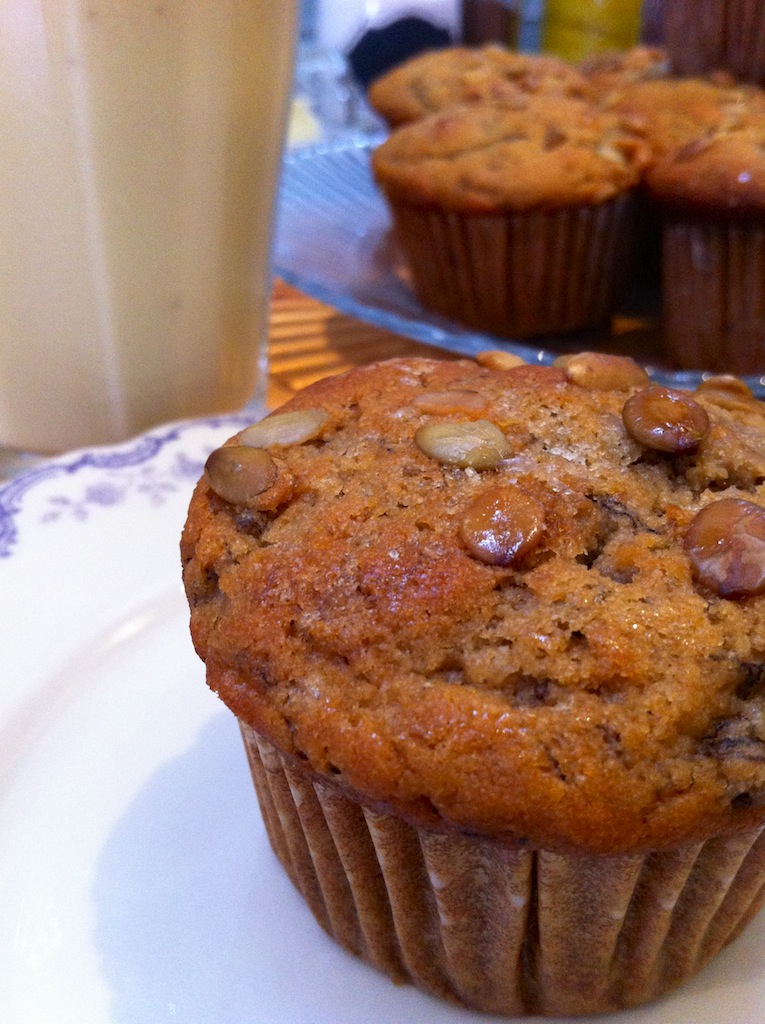 That's my review – 5 stars on this one. Now, it's back to the kitchen, there's that candy bar recipe that I've just got to try!