Since I can't deal with all of you as a carry-on, I'm doing some flash-backs of our EPIC trip to California. Come on, let's go! (There are tons of pics…you've been warned)
This started with a wedding invitation from my fabulous-famous-in-law-executive-hippes. Seriously, Jon's niece, Jessica, is a beautiful and self-described 'bubble-gypsy'.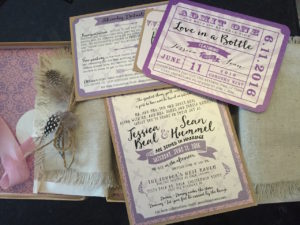 She married her long-time love, Sean, an engineer and yoga instructor. I'm not even kidding! California Chic – destination wedding in Pala, CA, in the mountains above San Diego.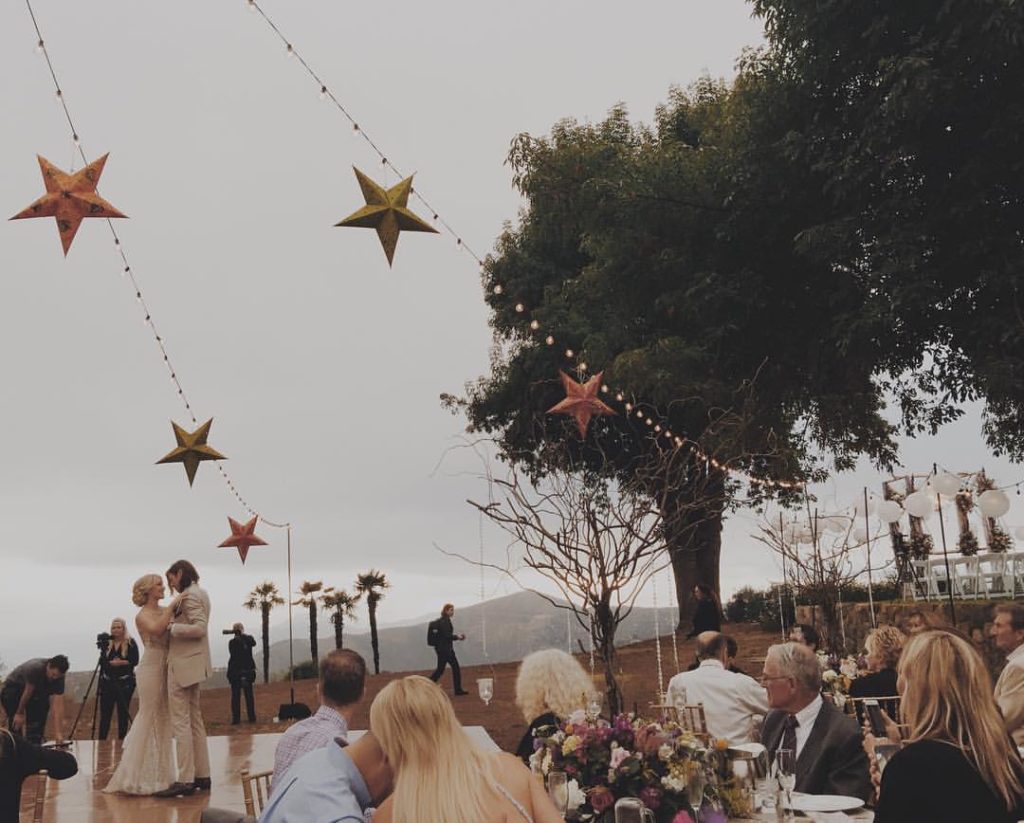 Before we get to the wedding, I'm going to post about each of the 9 days we spent in Cali. Honestly, if you're going across the country, make it worth it….and we did!
Our Thursday flight on Southwest Airlines had a plane change/layover in Austin TX. That's where we picked up Jon's sister, Cyndie. It was all too perfect. The boarding assignements somehow aligned with the stars themselves! We were selected in the same 'boarding group' numbered B9,10,11, and Cyndie was,…12! Unreal. So we rode together on the longest leg of the journey – SWEET!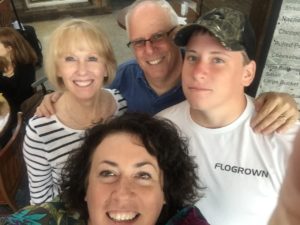 Aunt Chili, as we know her since that's what Will called her when he was very small, is an awesome travel partner. She's like taking the 'Yes Man' with you. She's up for everything and always is ready with a warm smile.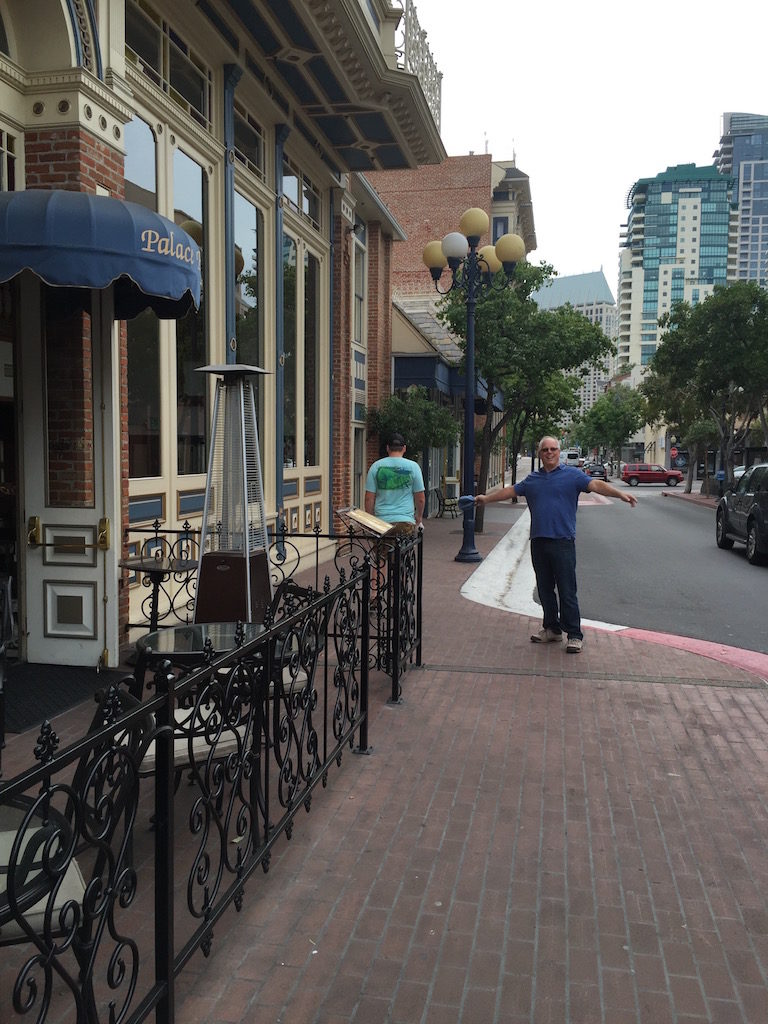 We all needed to be in Pala for the rehersal dinner, since the Groom's family was so kind to invite us to it! (More great people!!!) But it was still Thursday afternoon in San Diego. We caught a cab to our hotel, checked in and walked to see the sights. All totaled was 4 miles on Cyndie's FitBit…later, we nearly slept thru dinner. In fact, we ended up eating in the hotel restaurant just before closing.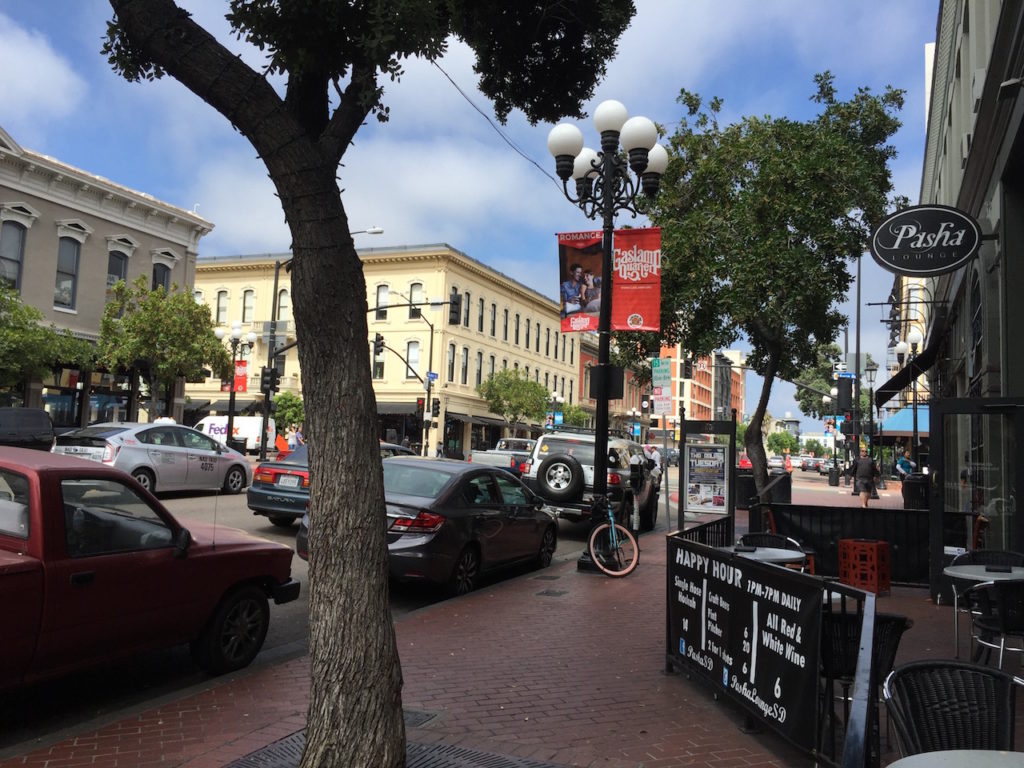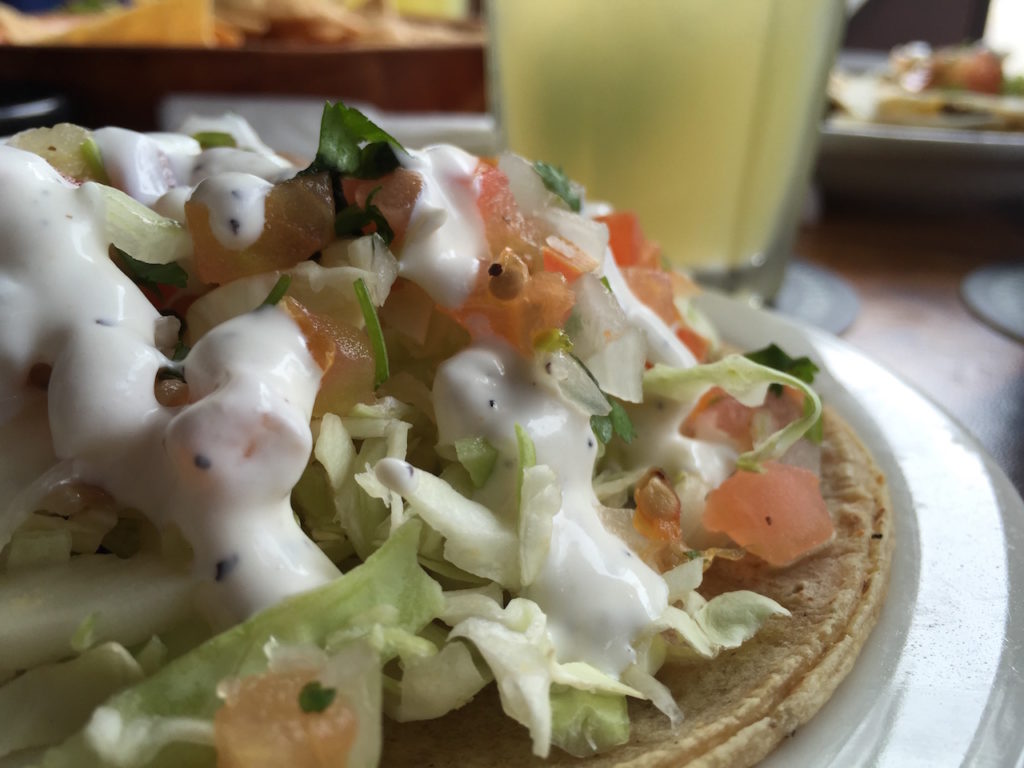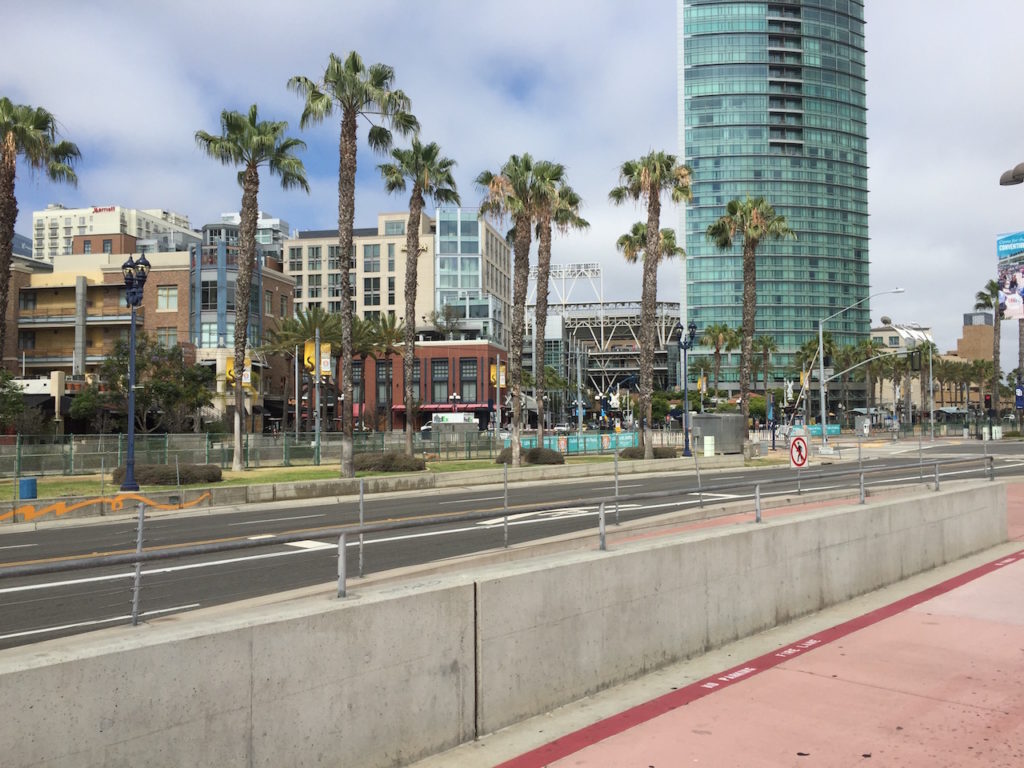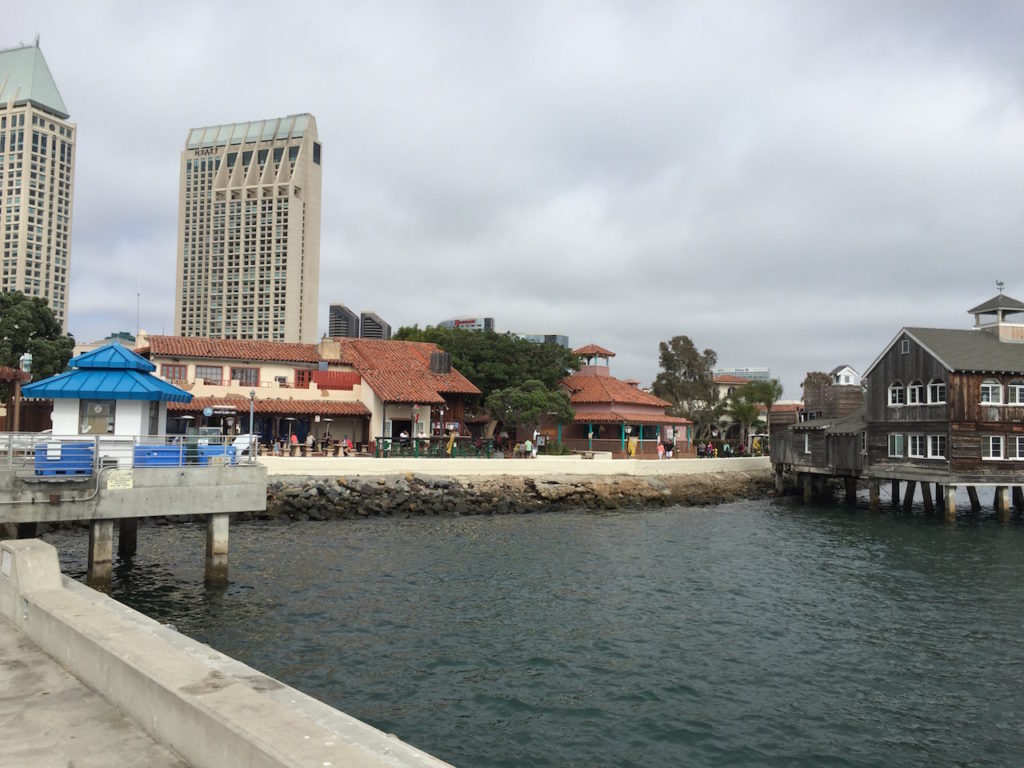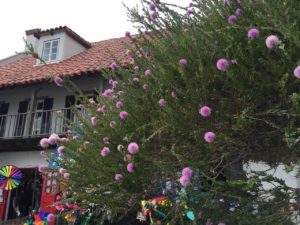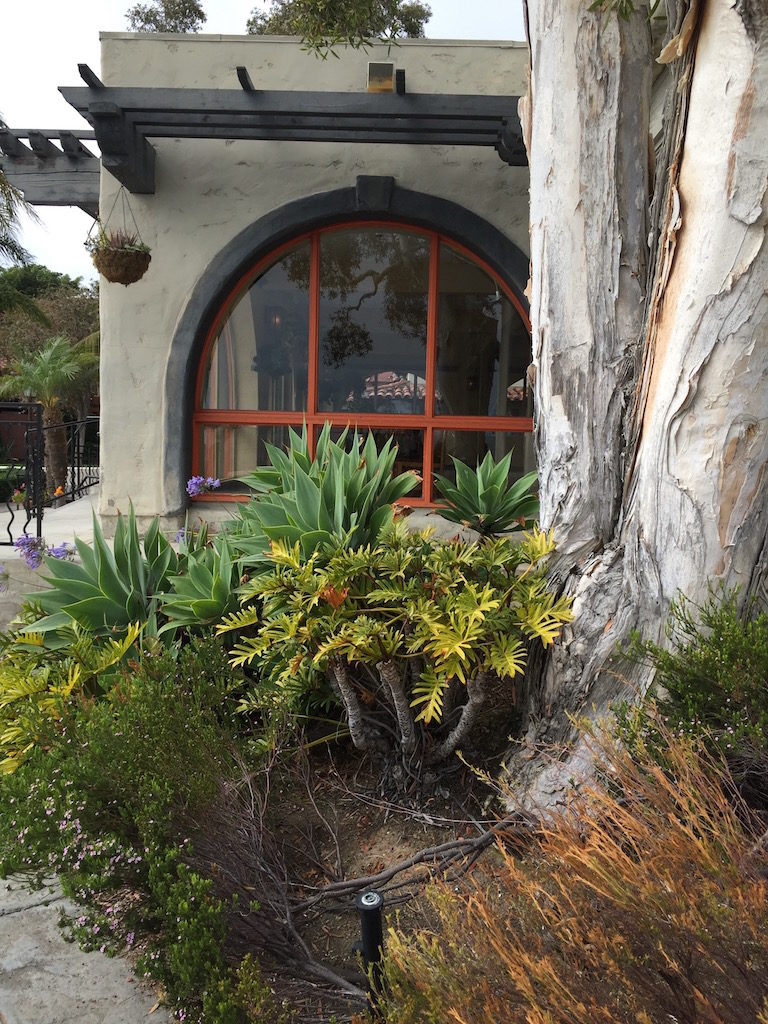 We enjoyed Seaport Village and walked along the marina area behind the HUGE convention center and spotted some of the biggest yachts I've seen…ever.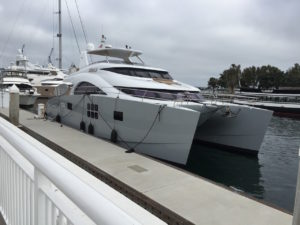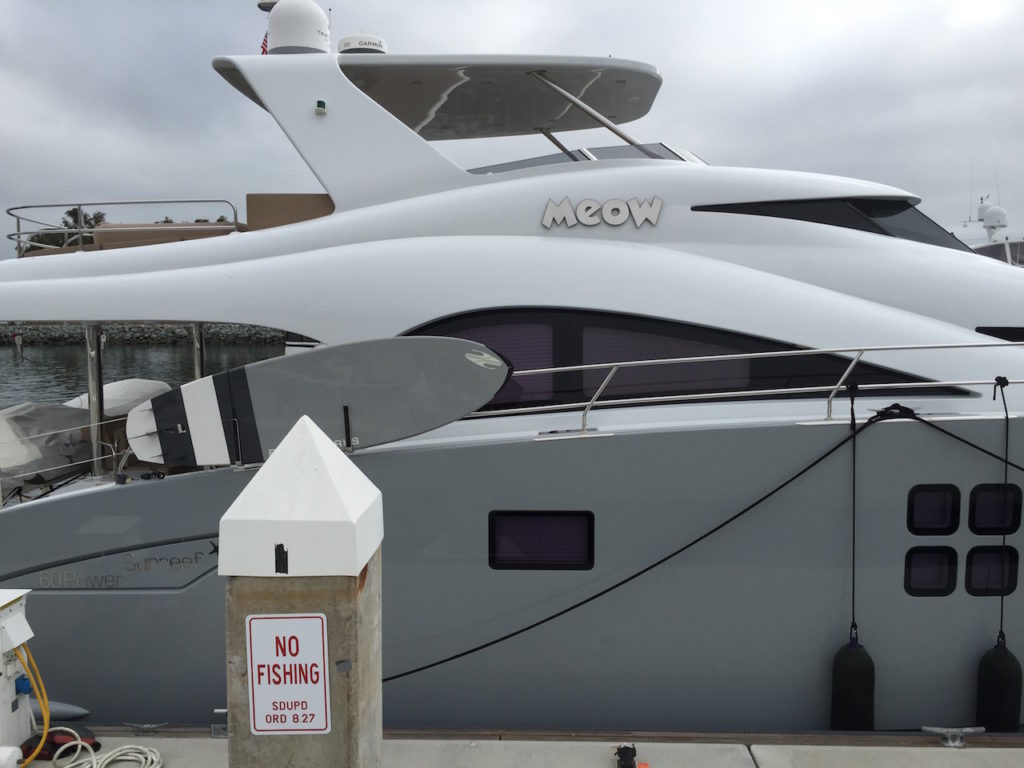 Next up was the most unbelievable sailboat I'd ever seen – had to be 100′ gleaming in black gelcoat. Even Jon had never seen a boom that large. The cabin area opened with 'gull-wing' style doors that were just too Star Trek to be on a boat.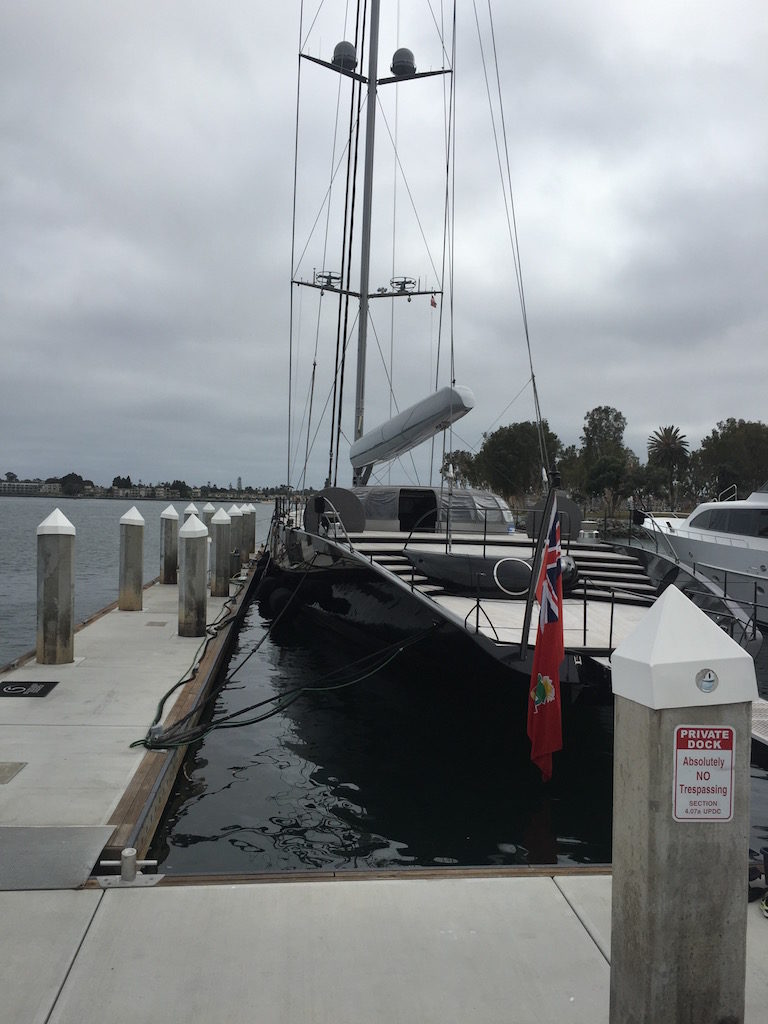 Back to the hotel….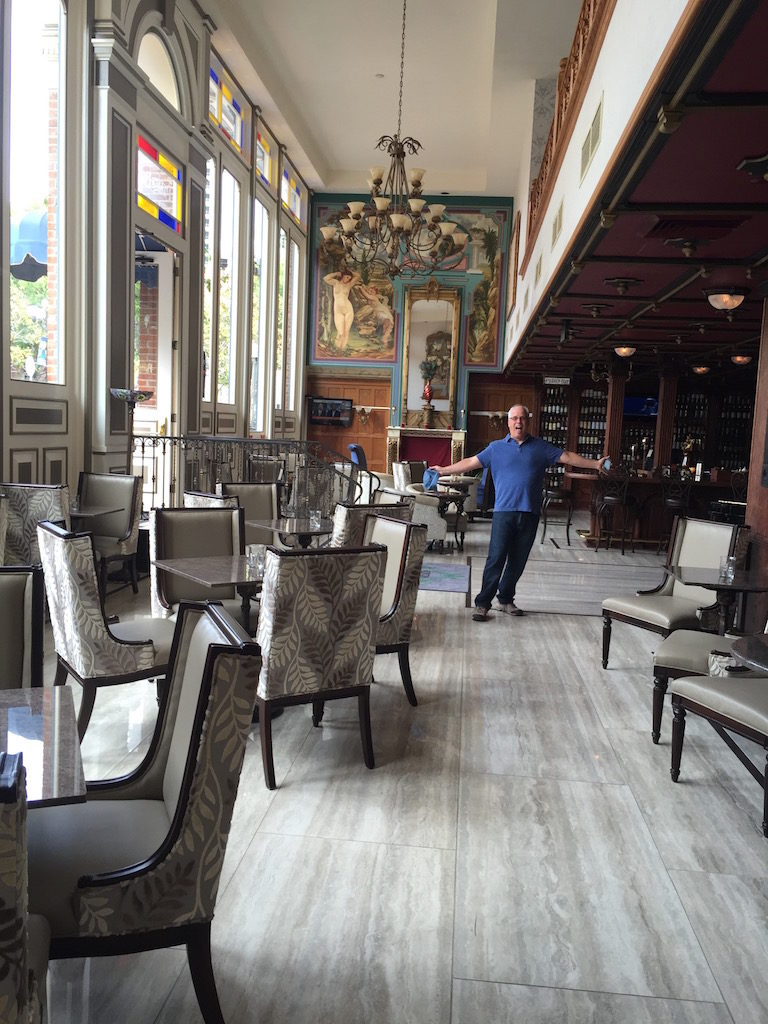 Normally a hotel, is a hotel, but this choice was a chance booking. I get emails from a travel site called Jetsetter. They have daily specials, etc and I'd seen this one, the Horton Grand, come up and it looked interesting. I contacted our American Express travel dept to see if they could get us a better deal and the operator said "Hang up now and book that room before it goes away! That's a great deal." She was right. This was a old 1800's building in the heart of the GasLamp District.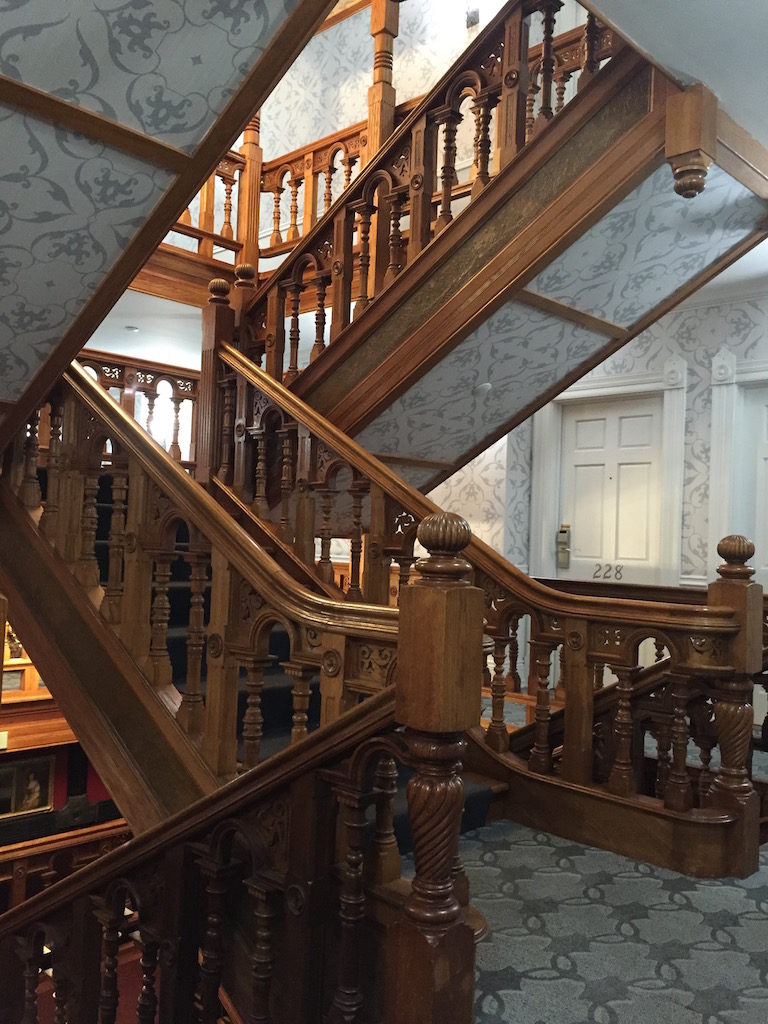 That wasn't the only fun we had. Later that evening, I awoke to a strange feeling of circular reeling,….like having 'room-spin' but totally awake and completely sober. "Honey, what was that?',…."Oh, that's an earthquake,…yeah weird,…go back to sleep." WTF!!!!
Earthquake Near Palm Springs Felt Across Southern California – ABC News
That old building just rocked in a circular motion for about 30 seconds, which felt like forever for a newbie, and sat back with as if to say, 'Is that all you got?' So, now I'm on the look out for all those things about Cali that Jimmy Buffet sings about. "…riots, fires, and mudslides." OMG!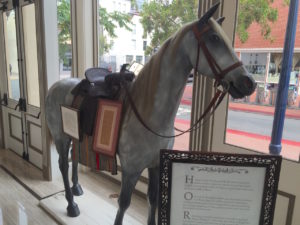 This papermache horse was really beautiful – not at all creepy as thay can be. I'm glad thay saved it.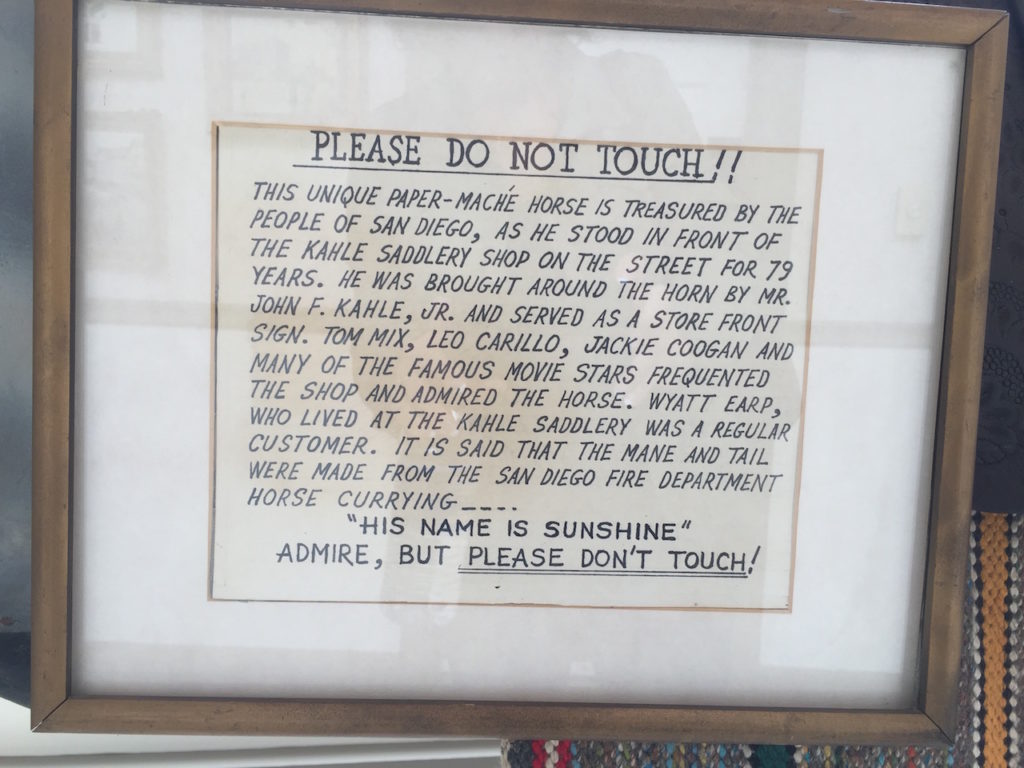 And the next day…. Jon picked up our rental (Will insisted not to be seen in a Buick) Dodge SUV – officially a nice ride, even for a Dodge. I get it – they're catching up.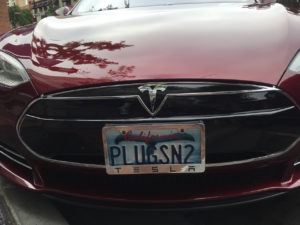 Spotted outside our hotel…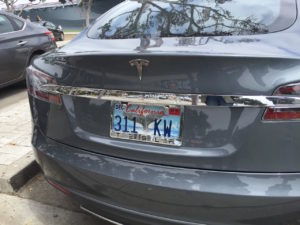 We headed out towards Pala for the wedding, but made some pit stops along the way. First out of town was the Midway Aircraft Carrier.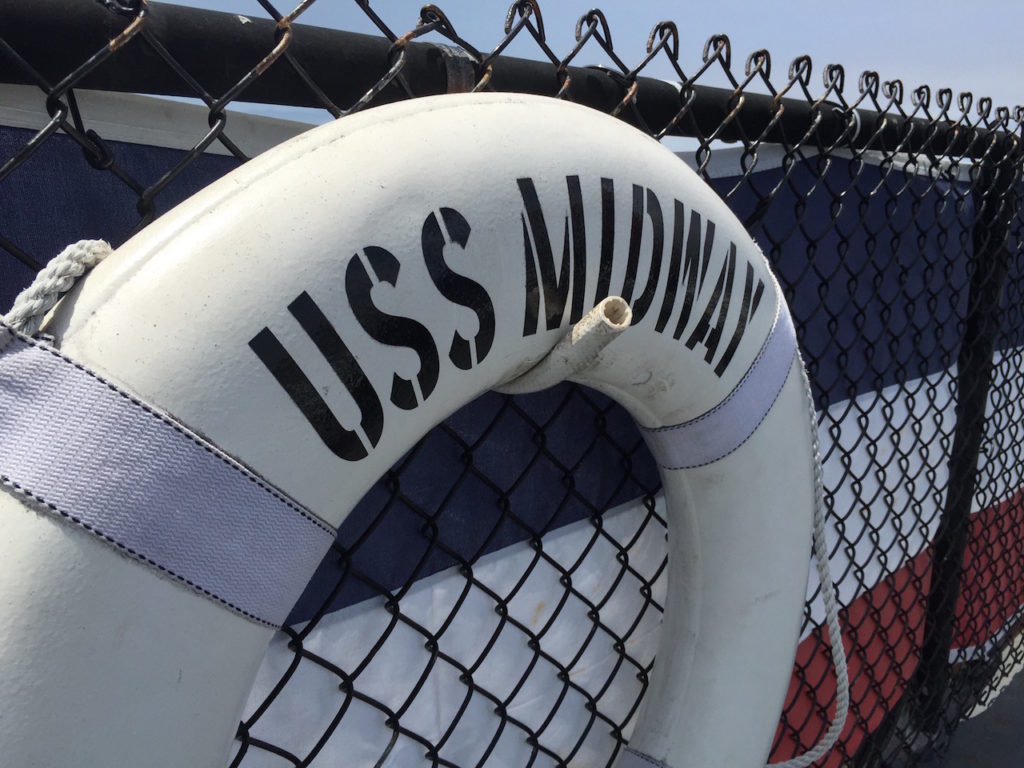 This ship is immense. Along with the crowds of bussed in tourists. The irony of all the Asian tourists was not lost on me. (odd?)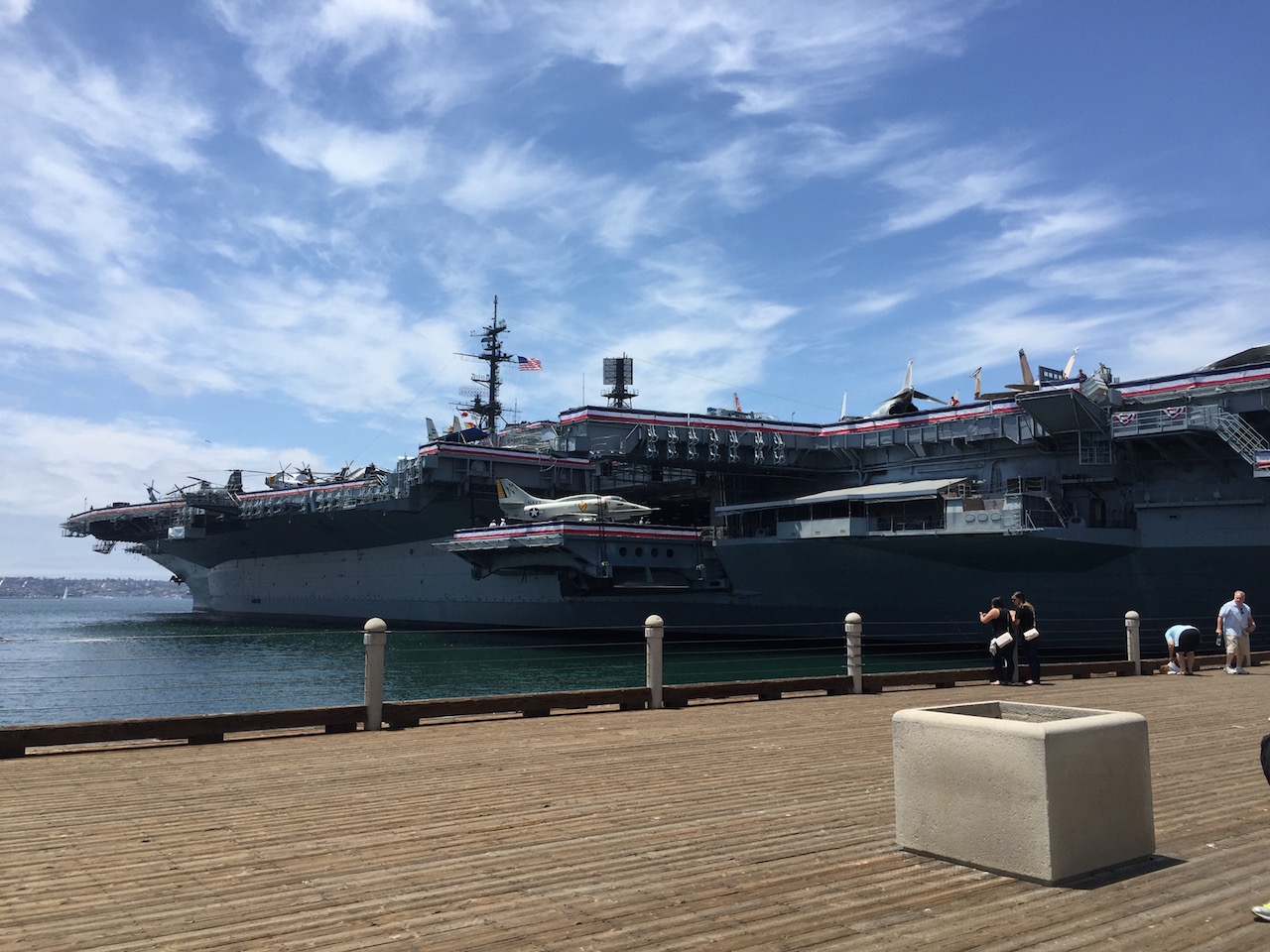 On our way in, Cyndie and I stopped to purchase some art from a guy painting on the boardwalk. He was kind enough to sign the matts and pose for a pic!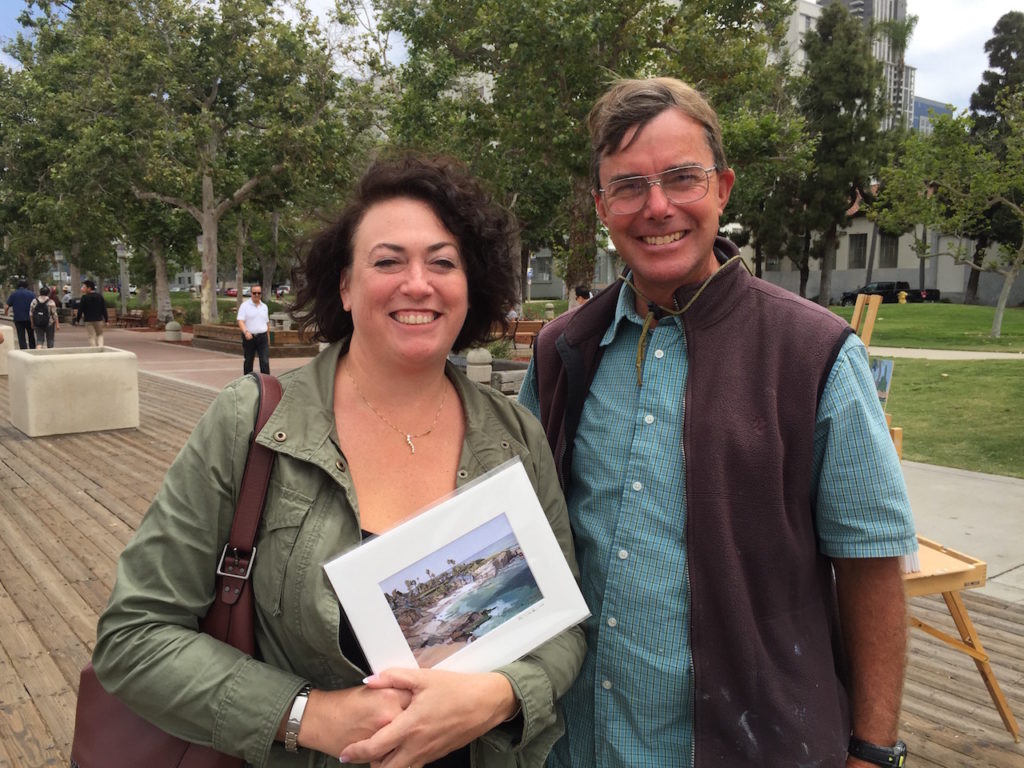 I'll hit the highlights….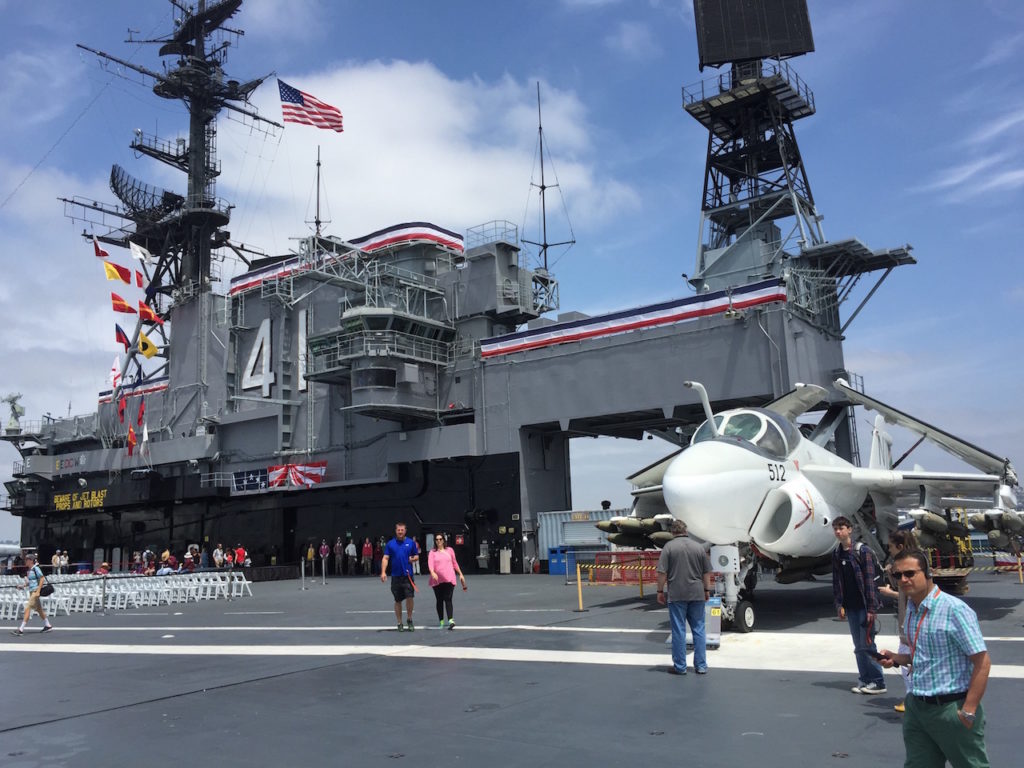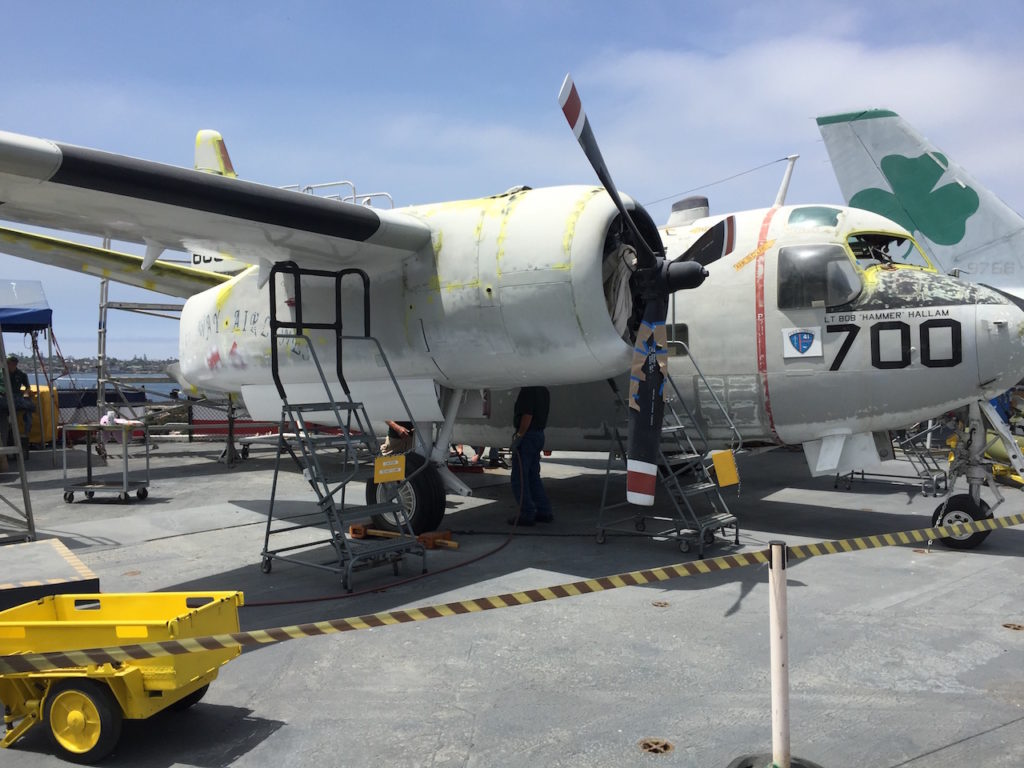 It's nice to see the guys restoring a once valiant war hero that had been sold off to an airline after it's service. Although, the old guy with the wrench was expressing his 'dismay' with a stubborned bolt. 😉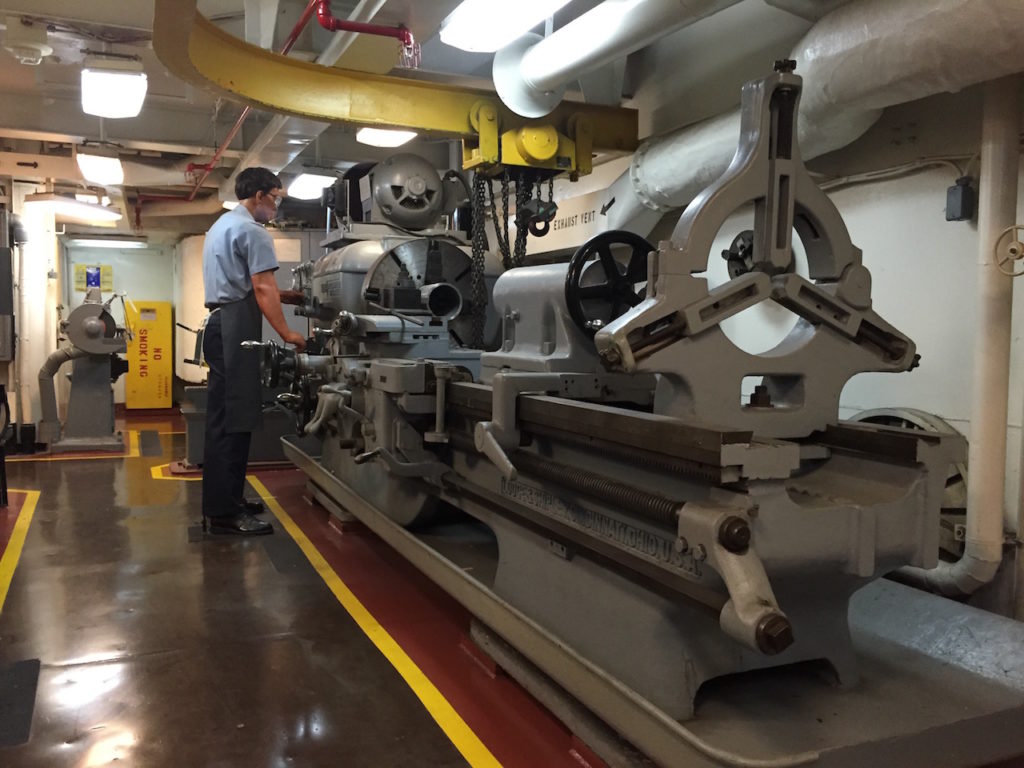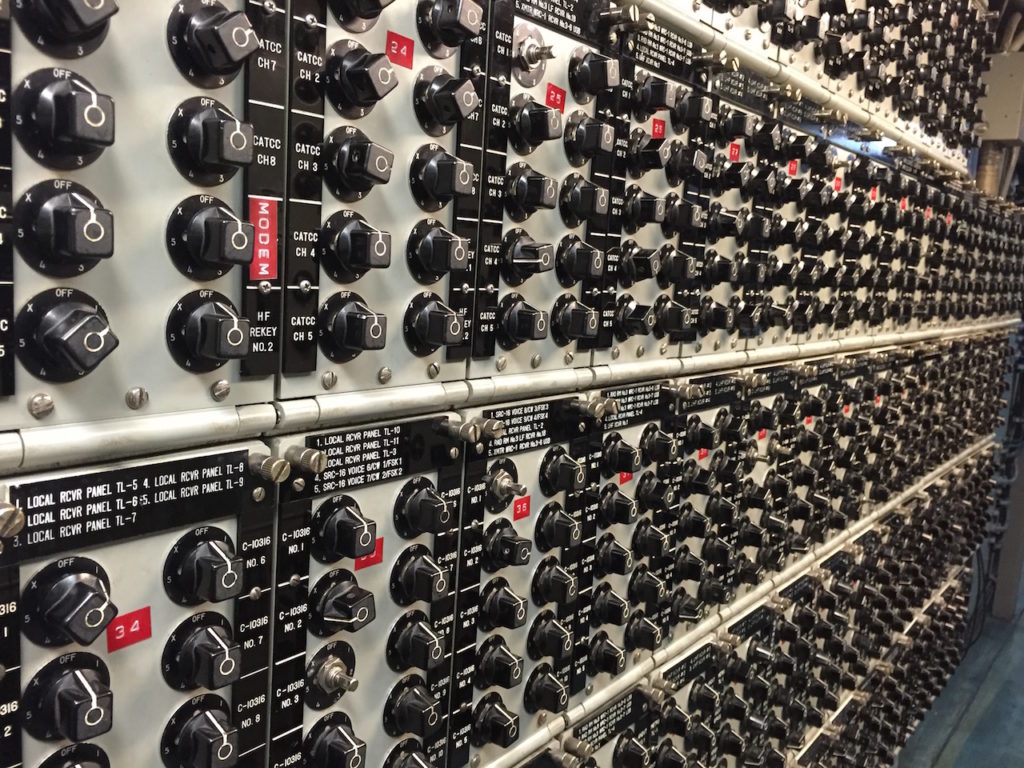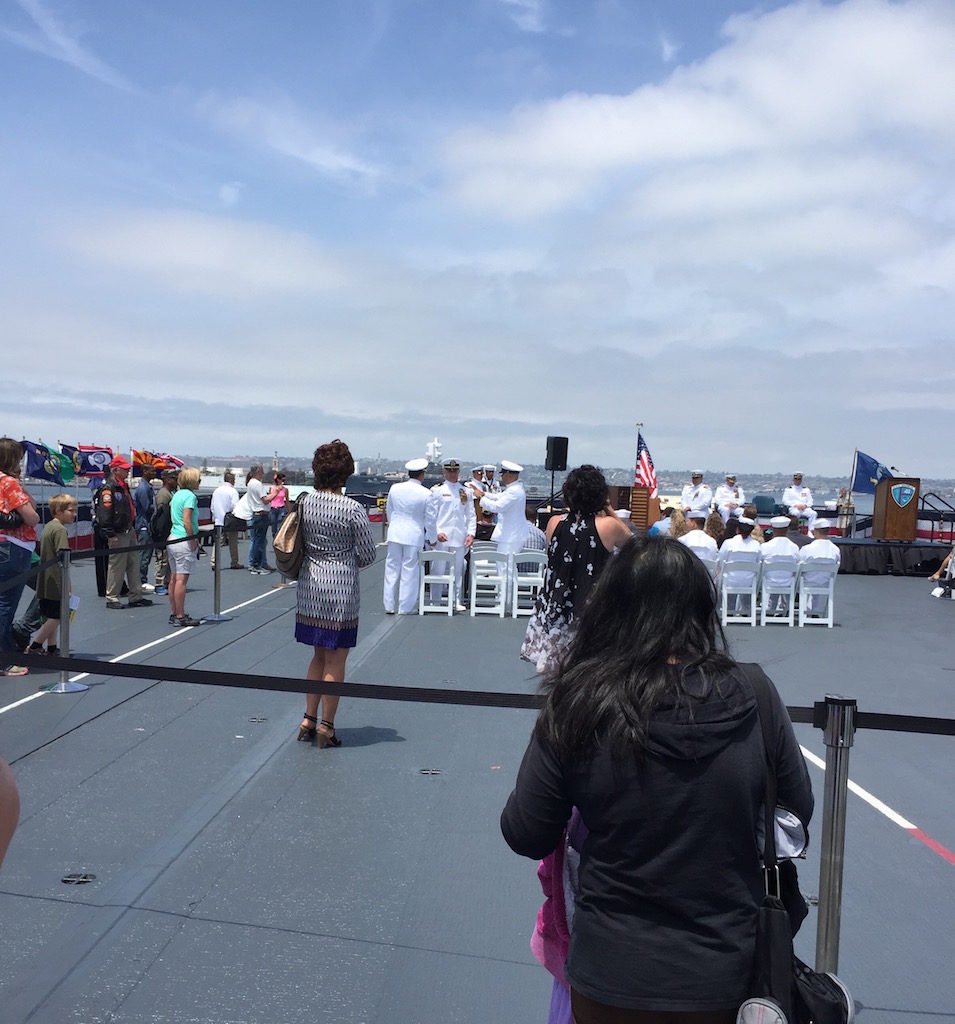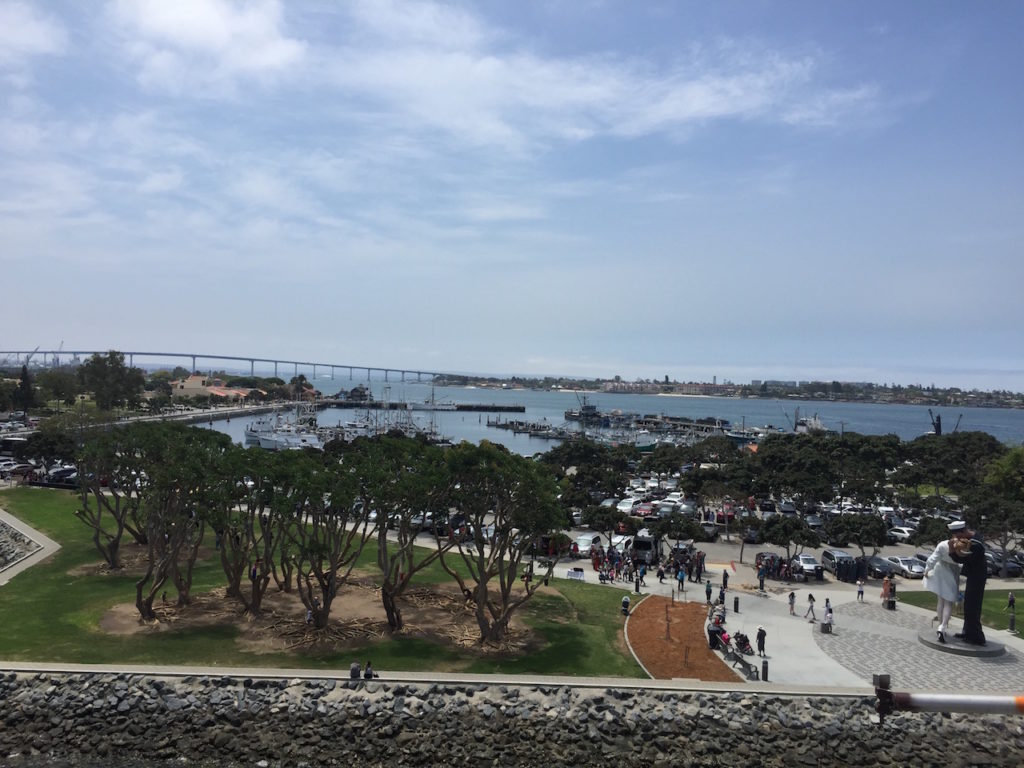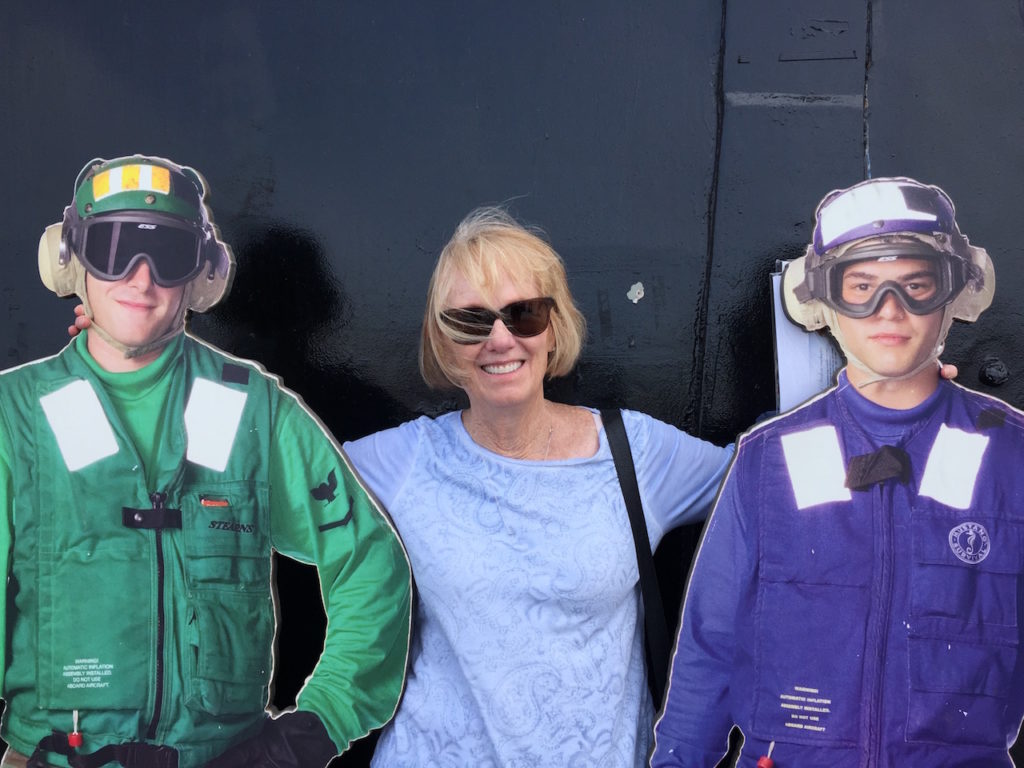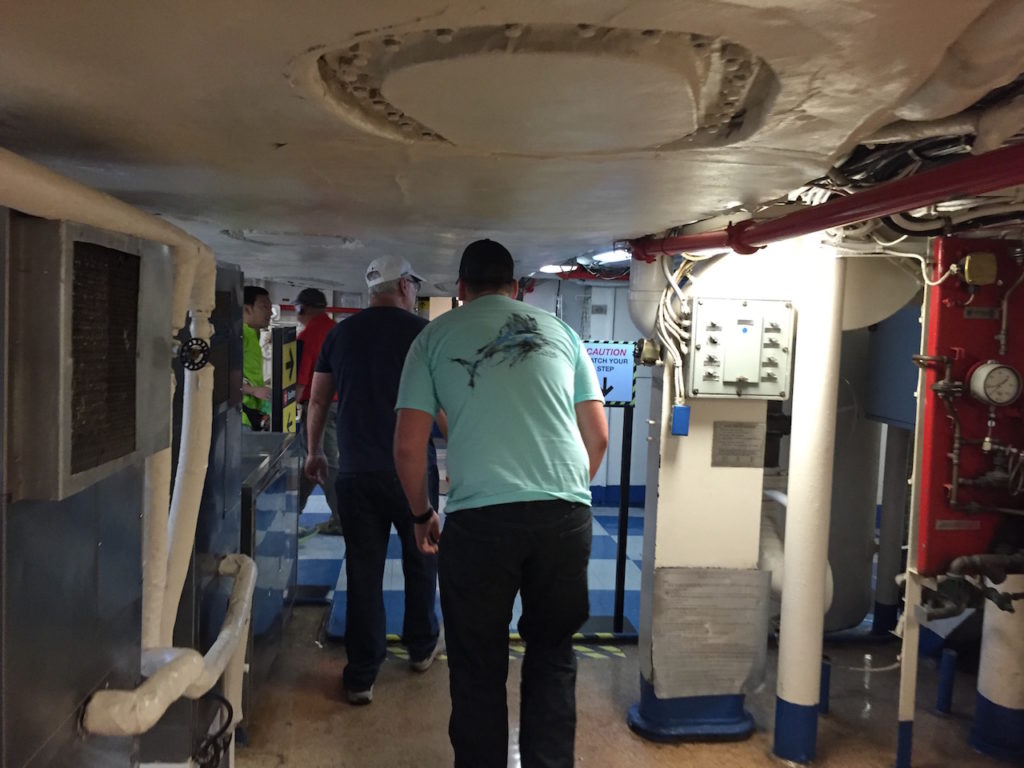 Next stop,…. The Star of India. Just down the boardwalk is the San Diego Maritime Museum, so we popped in for a look.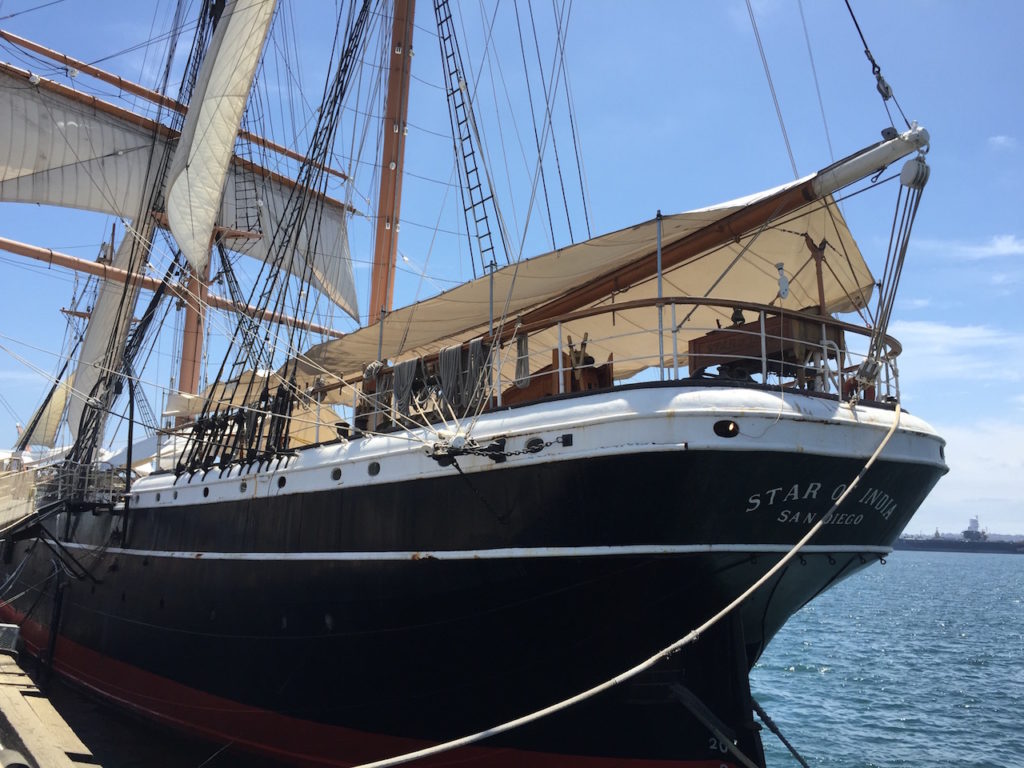 The Star was being serviced, so we bagged that tour and took pics. I couldn't believe the size of the mast sections set on the dock!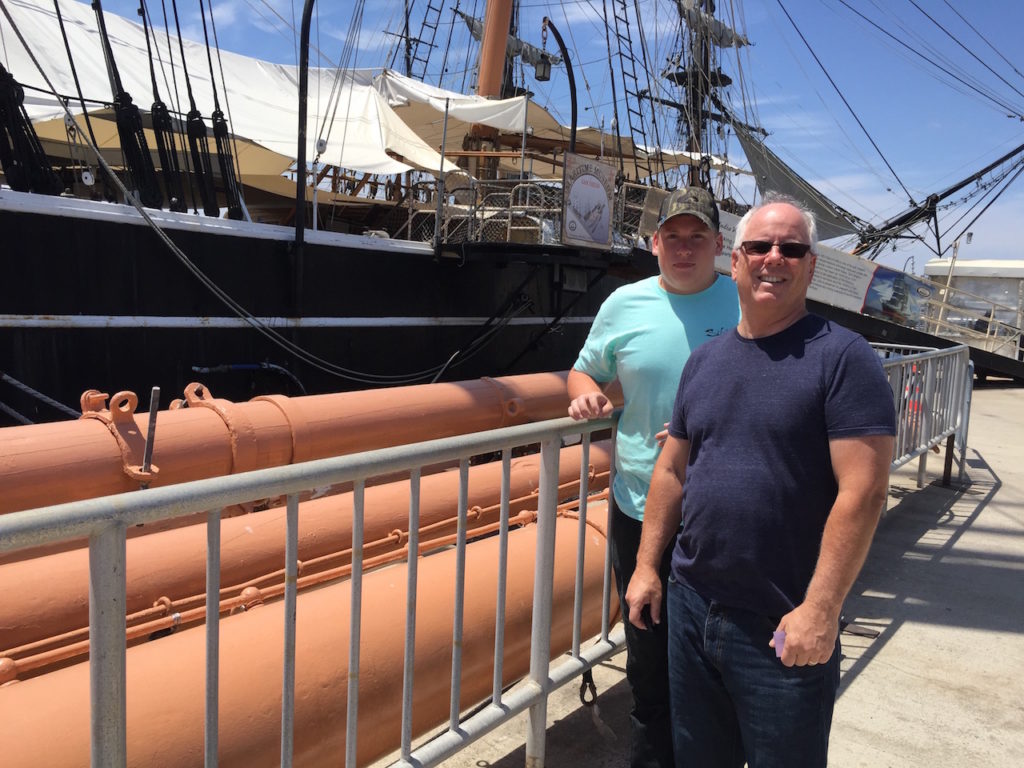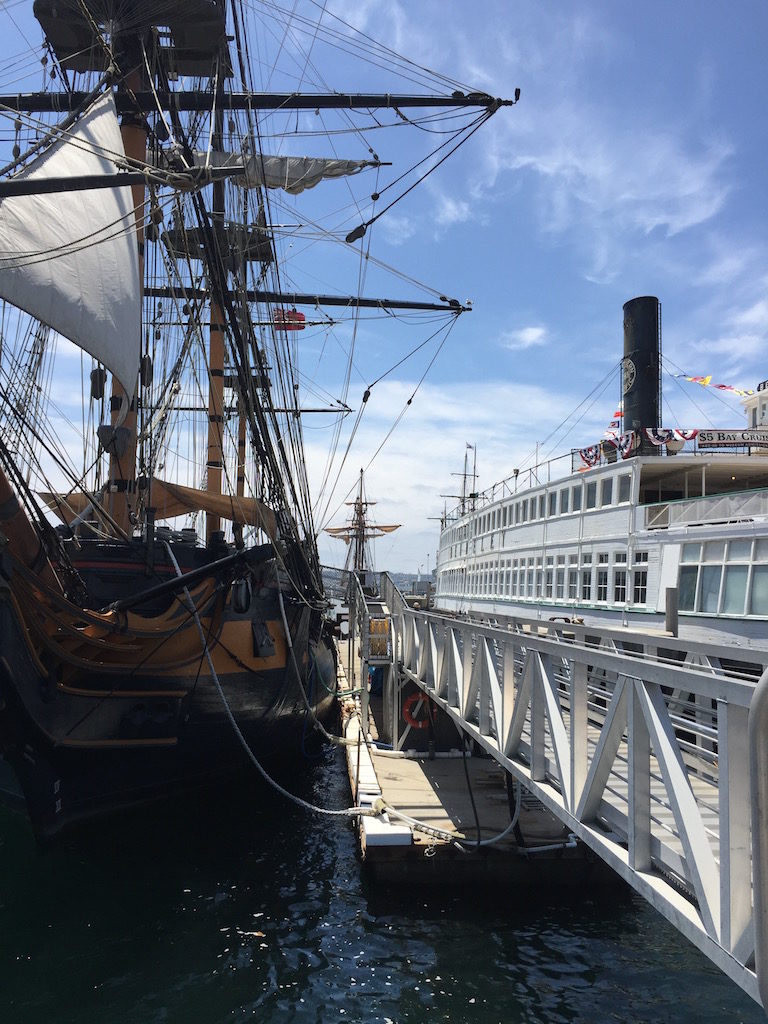 Yes, and a steam boat (massive!), a couple more tall-ships, and submarines. It's all here!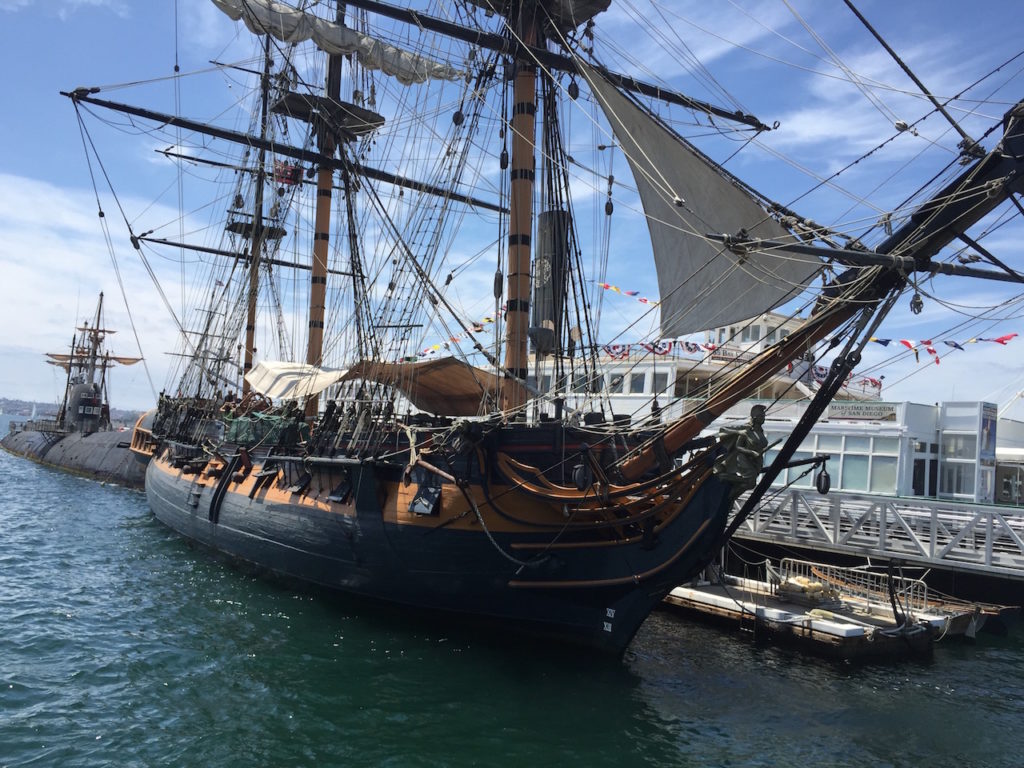 OK, moving on. Next stop, LaJolla…
Jon said, "Everybody loves LaJolla." He was right. You see, one of the great things bout going there with Jon and Cyndie was that when they were children, their parents brought them there for family vacations. It was nice to hear them reminisce. A pretty straight shot from Phoenix and very un-desert-like! Beautiful place to bring the kids.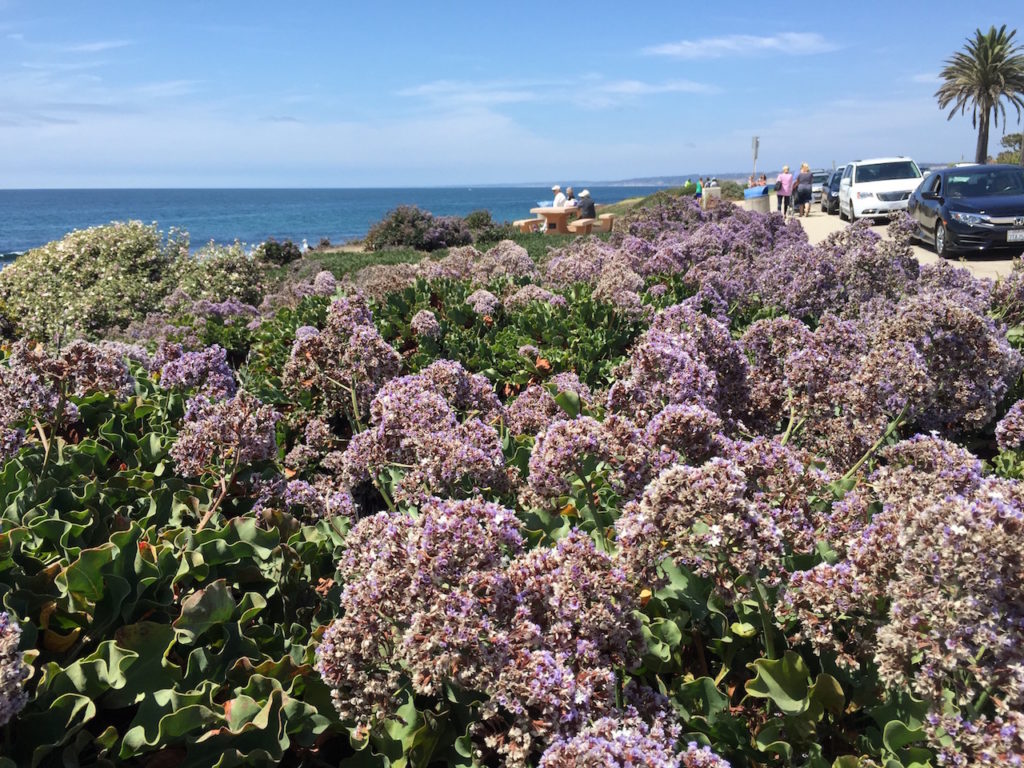 LaJolla is post card beautiful at every turn. Don't price the real estate just smile and bask in the sun.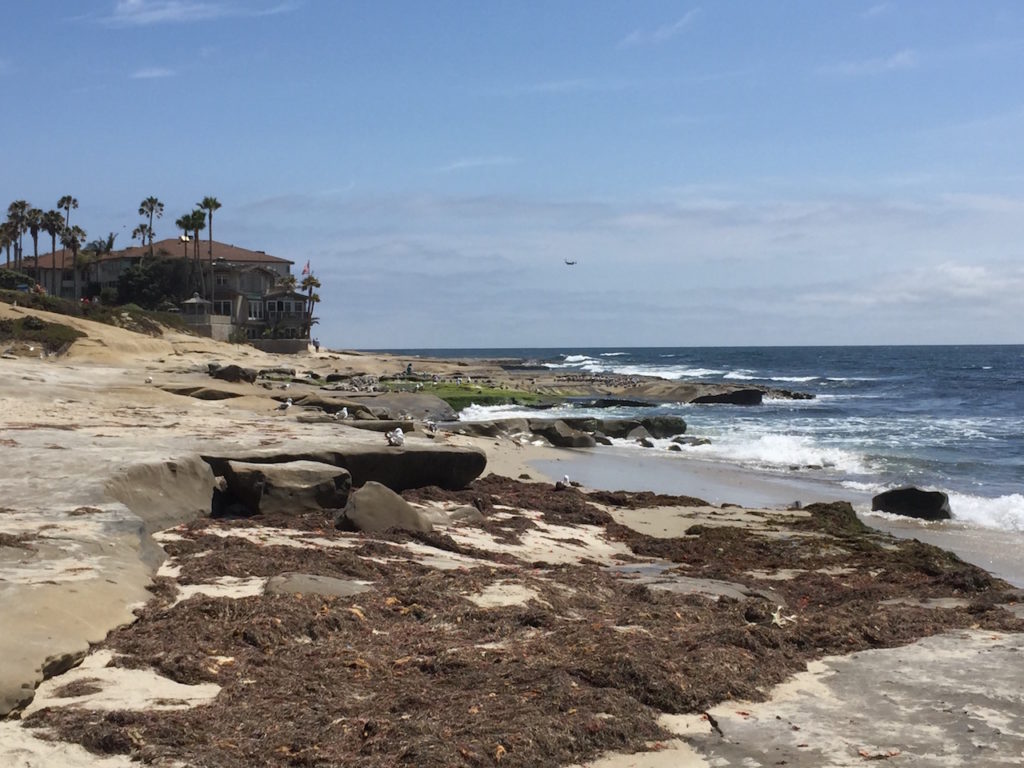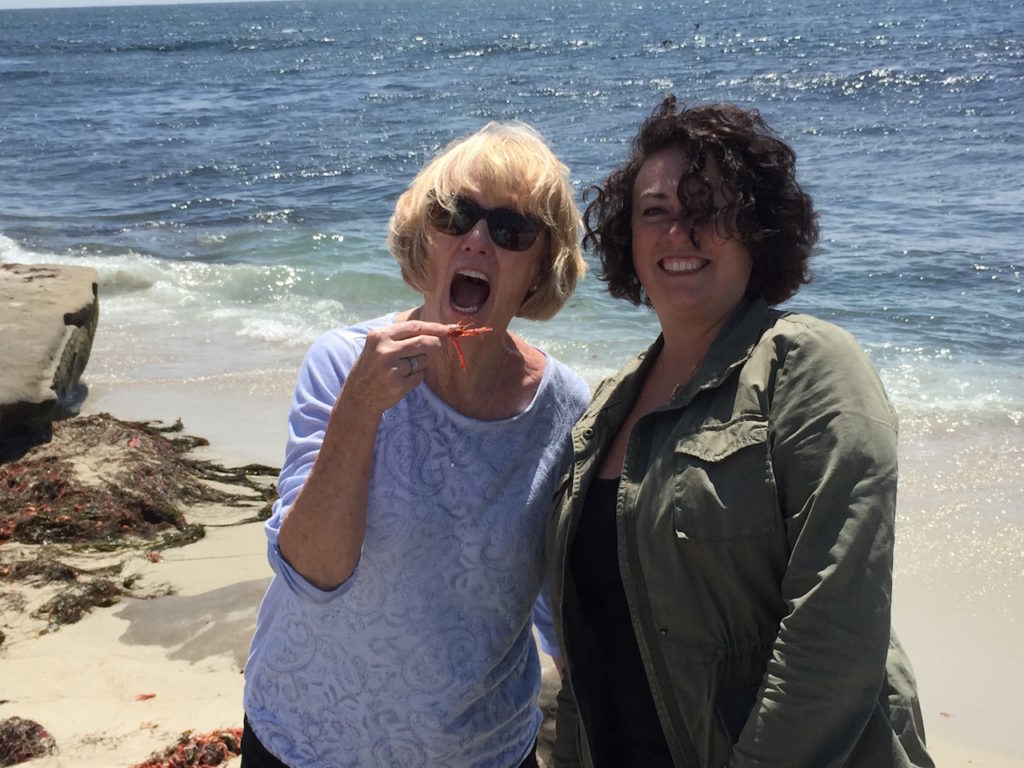 These weird little shrimp were all over San Diego, but when we got to LaJolla they were washed up on shore for a closer look.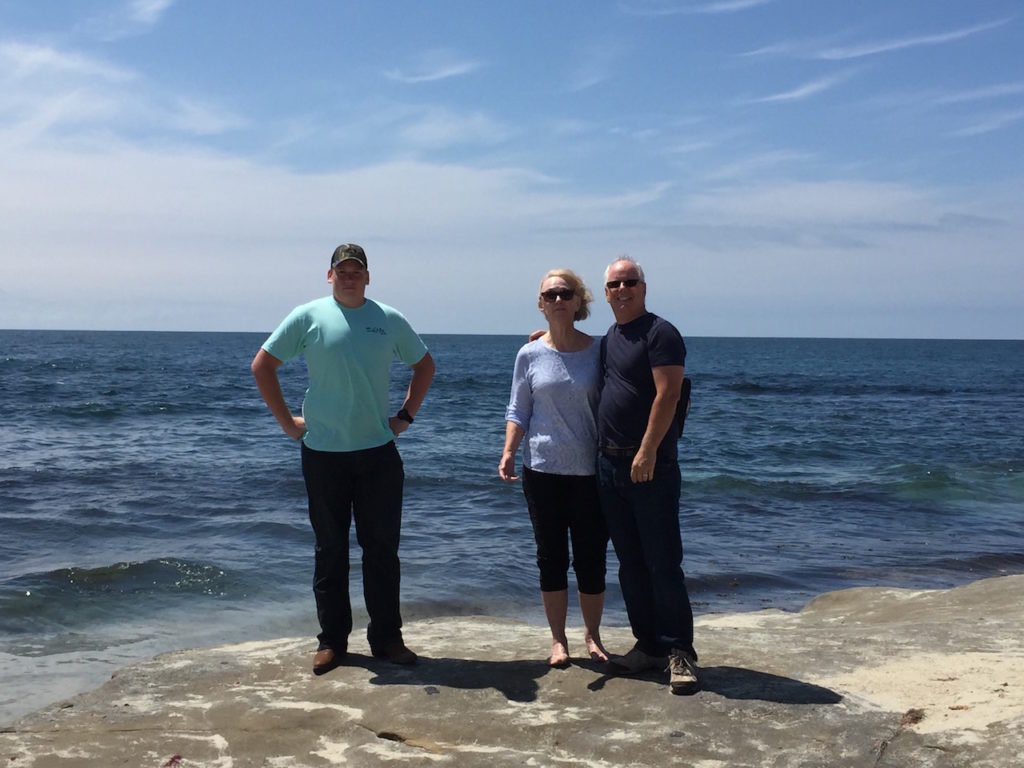 But now we must leave LaJolla. 'Sigh'*
We've got a wedding to get to – but we're squeezing every moment of fun we can out of Cali !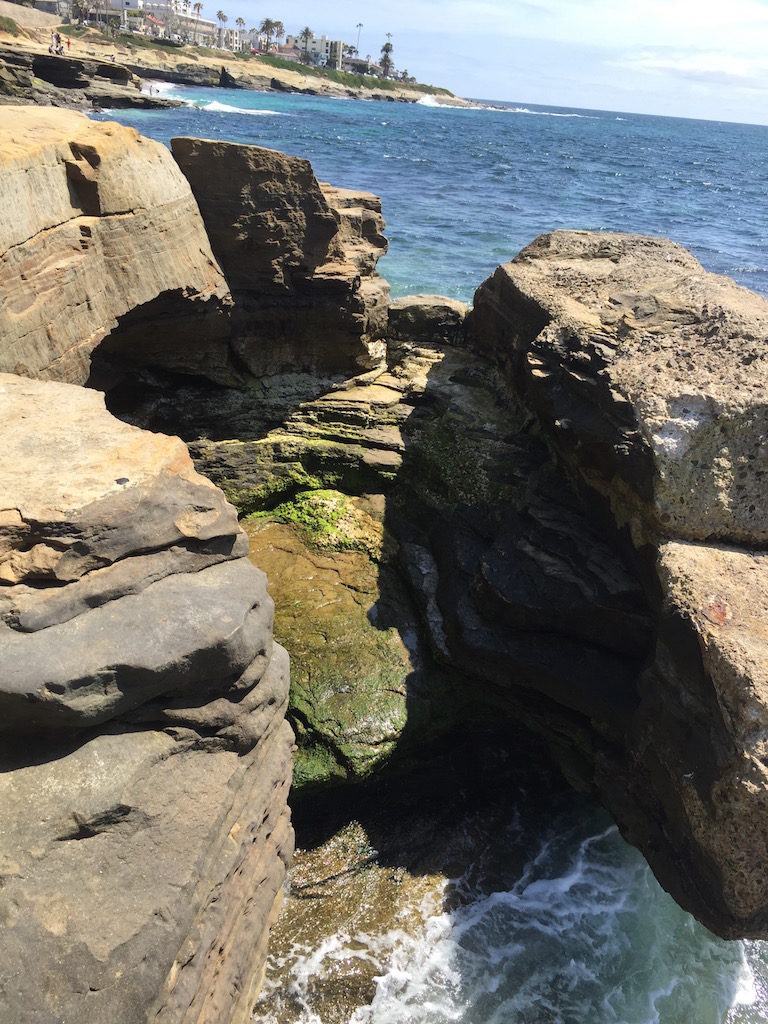 Bye-Bye San Diego,… next stop the Pala Casino, Pala, CA and The Condors Nest Ranch.