I'm a big fan of Halloween, although, I never really decorate the inside of the house. We just do up the outside to make it frightfully fun for the trick-or-treaters. This year I have a reason to do the interior and I've been having fun! All this means I've been a little busy…and on a budget. One thing I did this weekend was to do up the spider mummy I had an idea for. I employed a little help from my friends and it went together just perfectly !
Spider Victim !
You'll need :
Plastic Wrap
Duct Tape, a big roll
Fill, old pillows or newspaper, even spray foam (if you got that much cash!)
A cheap mannequin head (from the beauty supply place – used for wigs)
One life size Spider Victim stand-in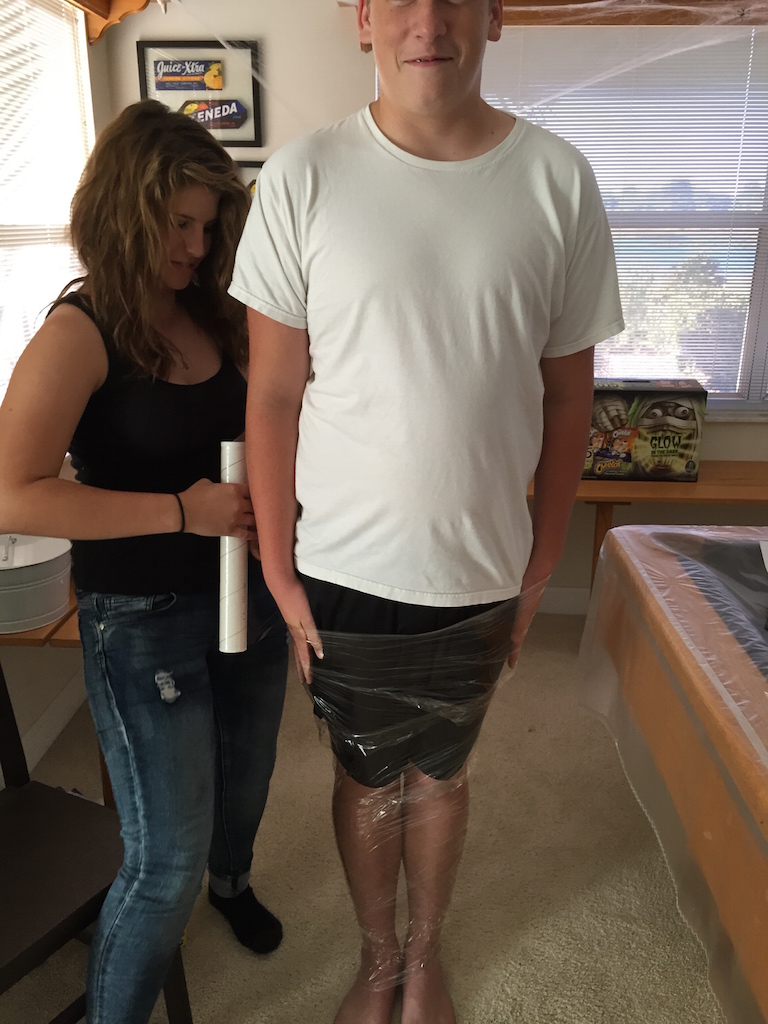 Step 1
Wrap your victim in plastic wrap.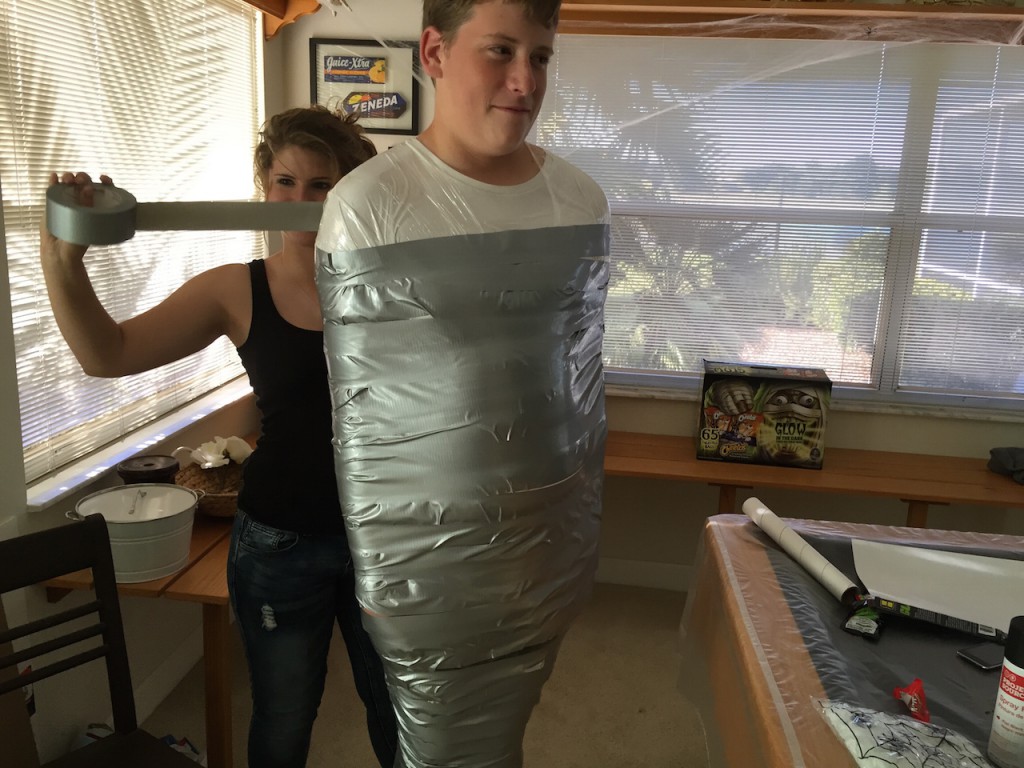 Step 2
Get him wrapped again in the duct tape – go back and be sure his fully enrobed!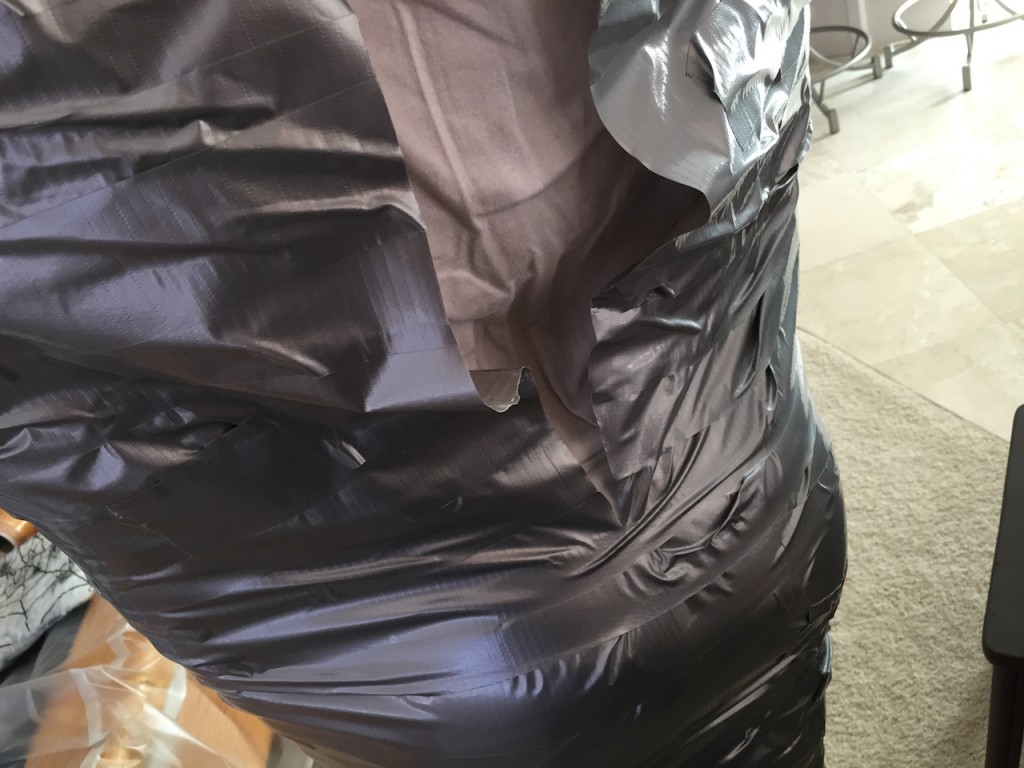 Step 3
I like it that there's no waiting – once the victim is covered – carefully, cut him free. Leave a seam that's straight and easy to stitch back up.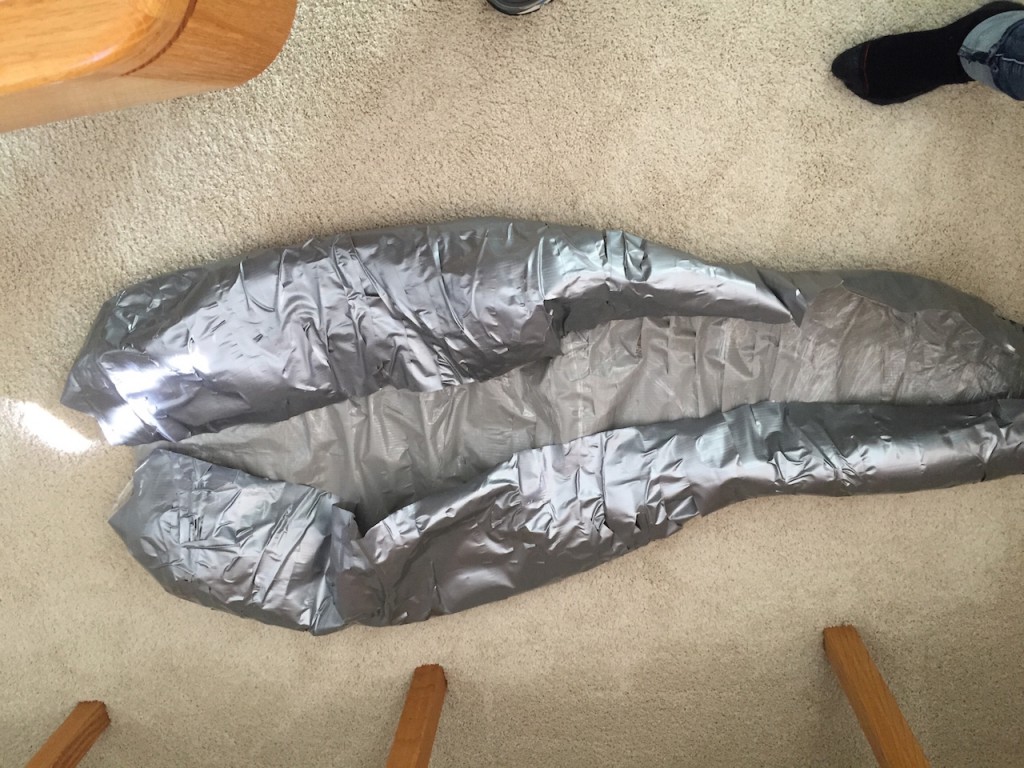 Step 4
OK, now fill that shell with stuffing. We used two old bedroom pillows for the chest cavity. Sprayed it with Lysol – cause he was sweaty in that plastic wrap – YUCK !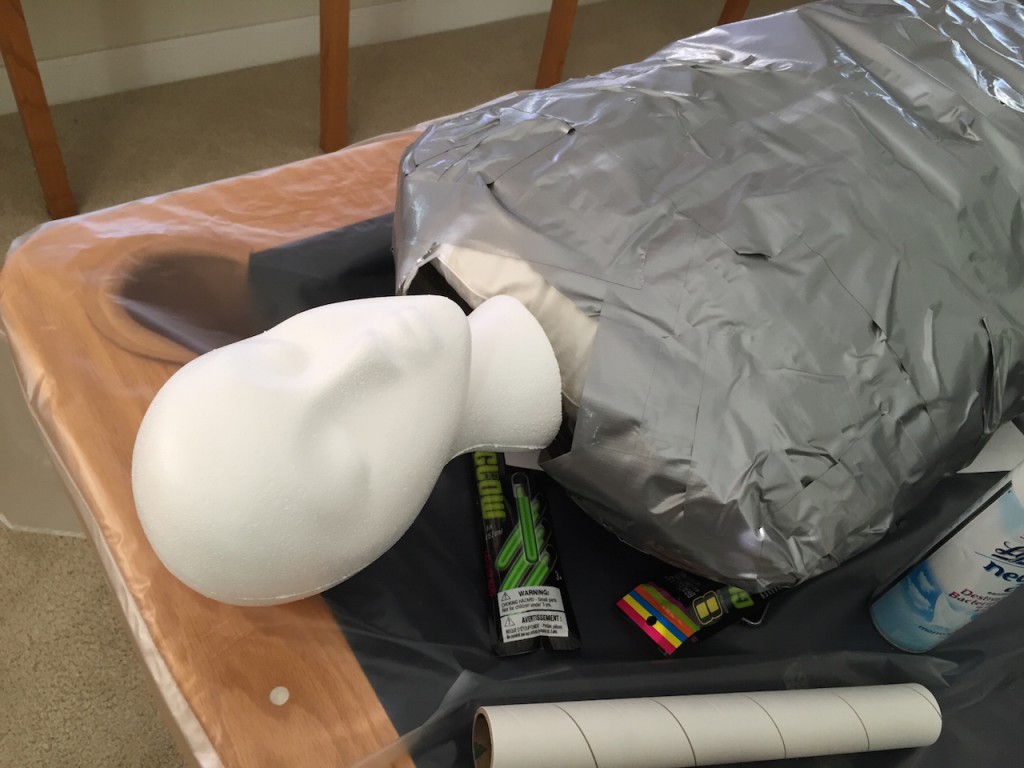 Step 5
Get the mannequin head and wrap it the same way. Make it tight, to be sure to keep the features visible (the neck and nose). Plastic wrap first and then tape, and cut.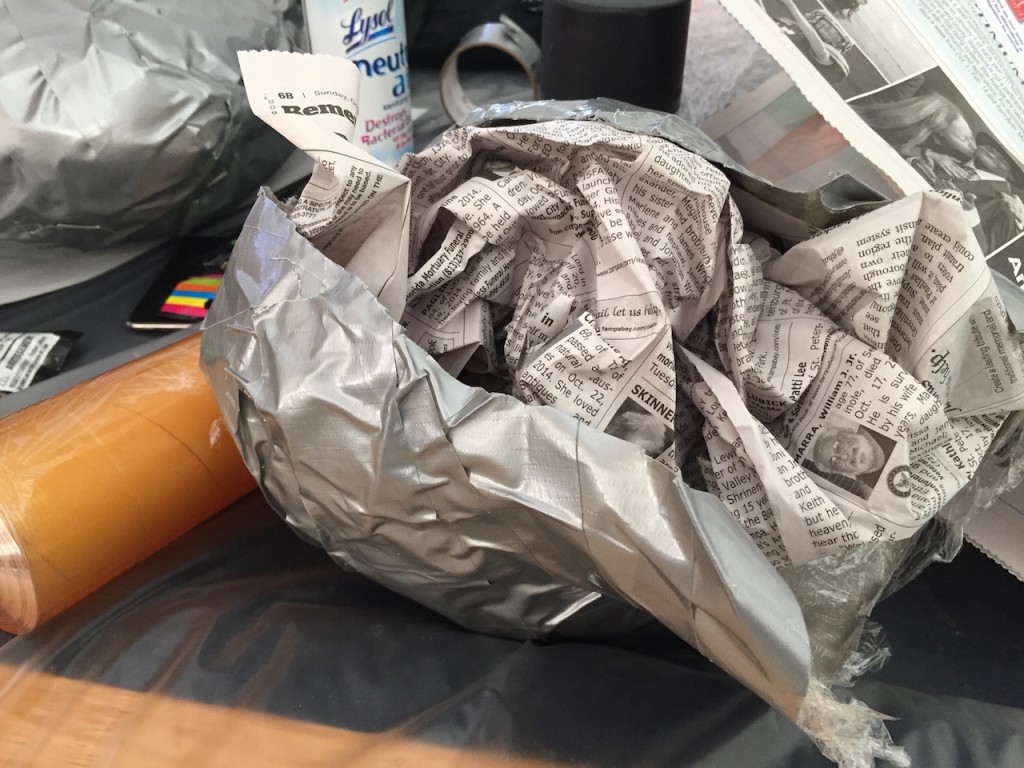 Step 6
Fill that head with some newspaper brains. That spider will be disappointed.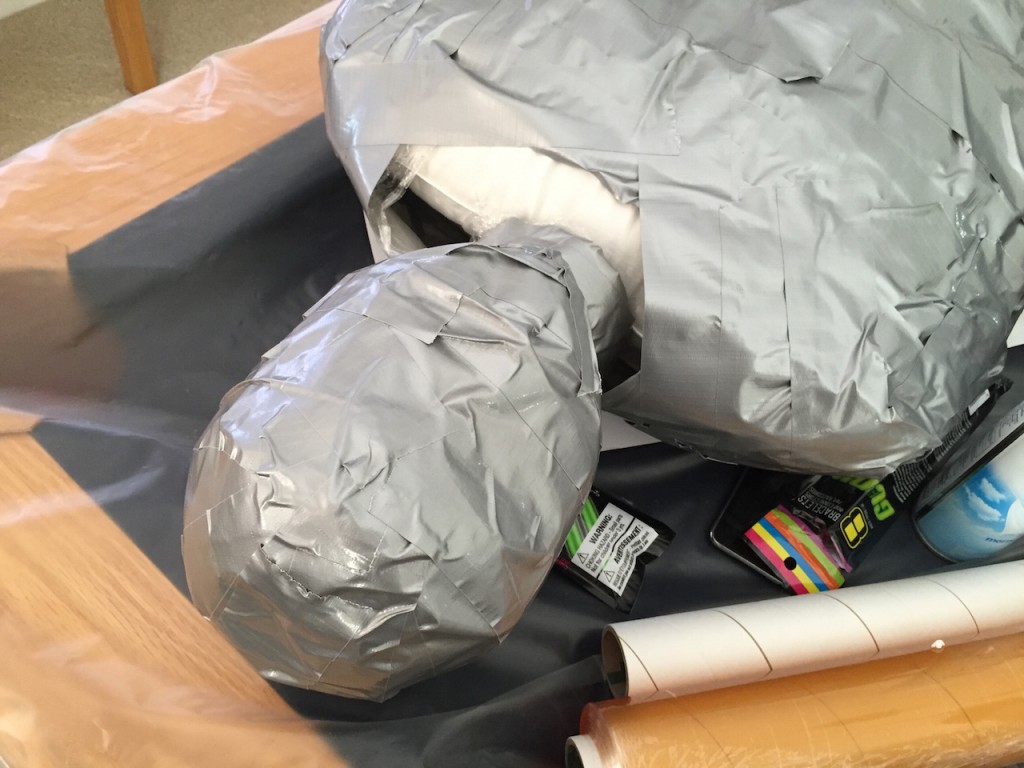 Step 7
Re-tape the head to it's shoulders. Don't forget the feet – get a pair of shoes to wrap….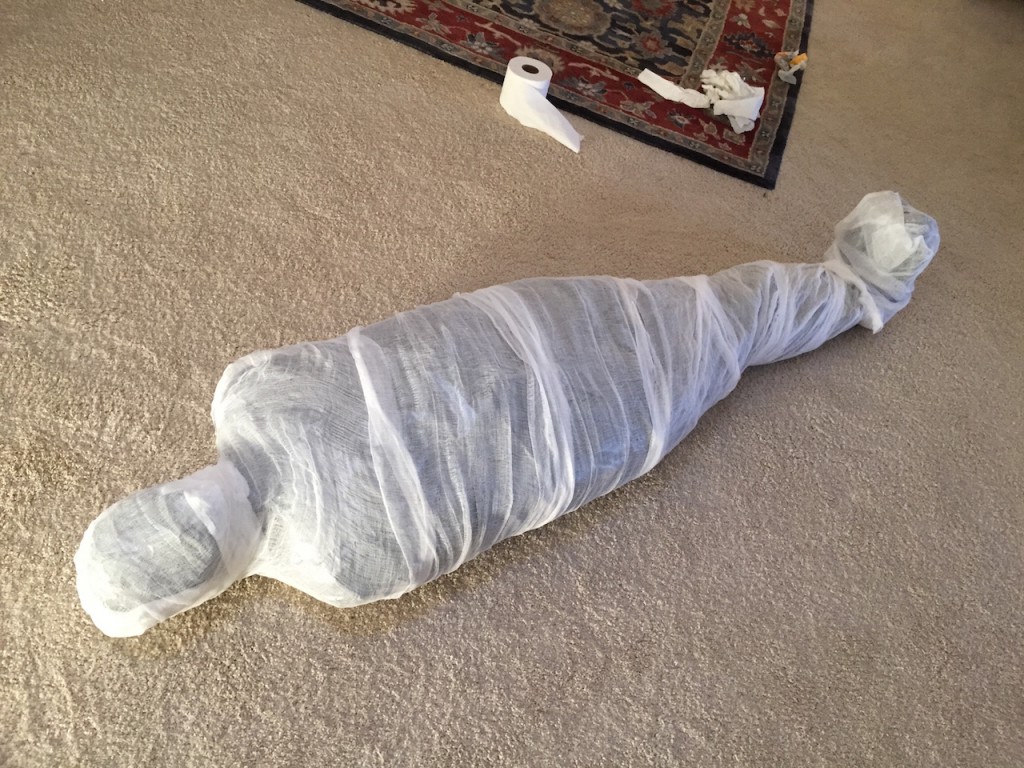 Step 8
We tried toilet paper – nope. Then I grabbed the cheesecloth/gauze. perfect !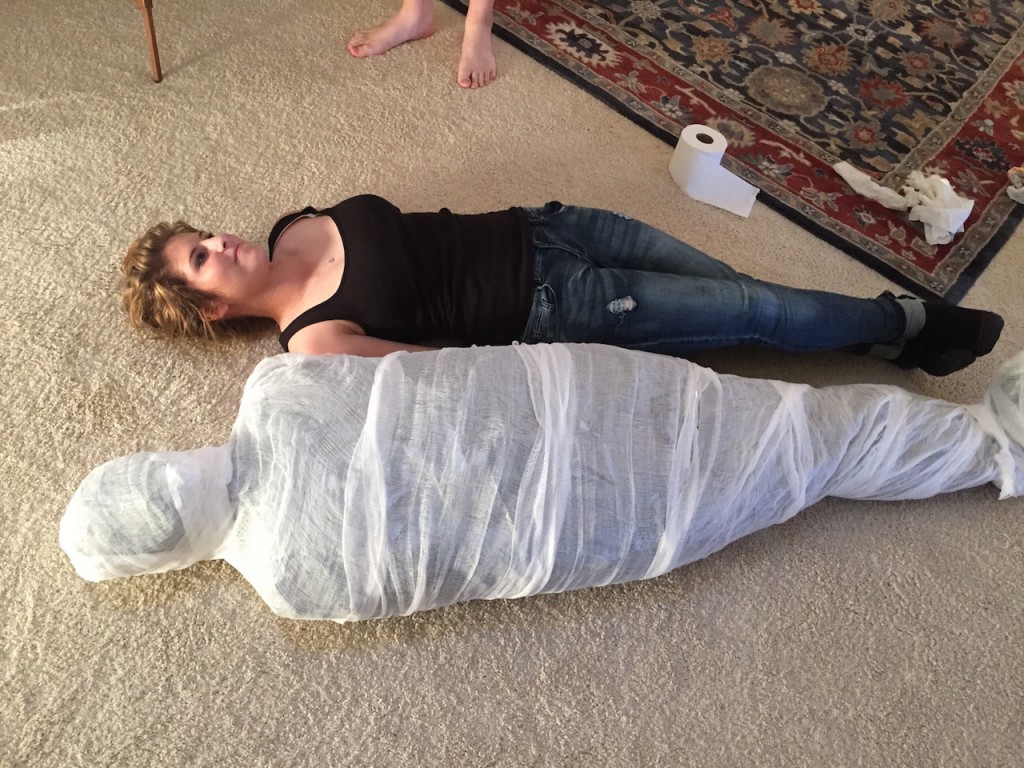 That's it !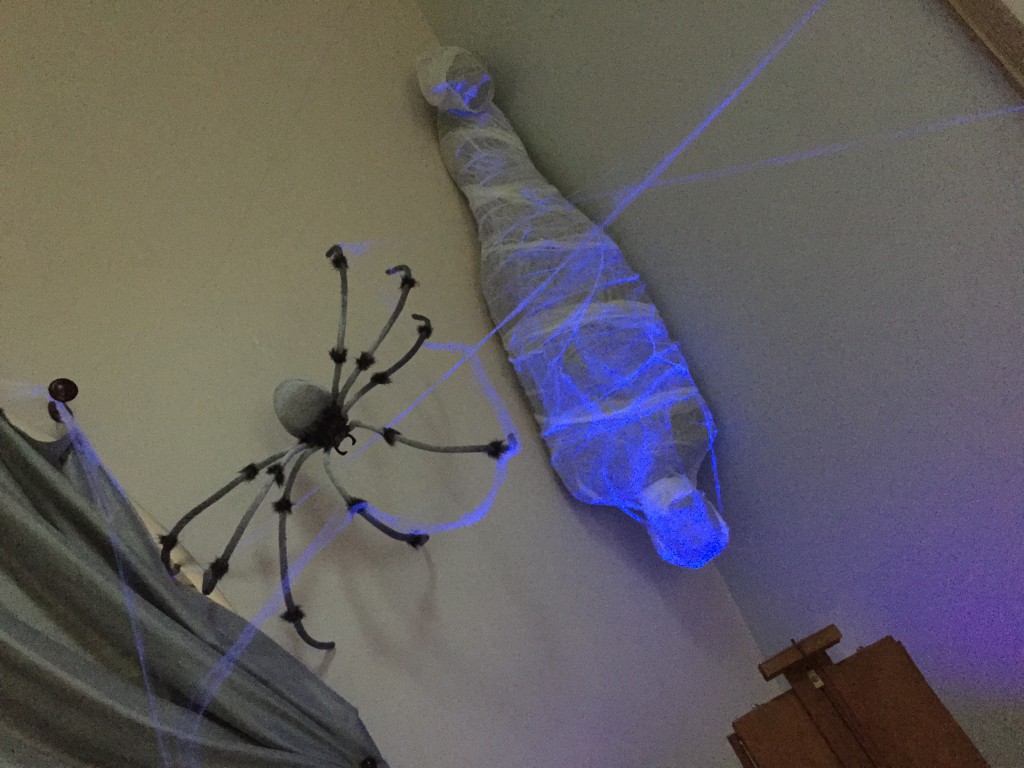 Cover it with a bit of spider web stuff. You're done – get it hung and give it a little black light action and a huge scary spider – so creepy !
What else can I do this with? Hmm, I don't think that cat will let me warp him in plastic….maybe the dog? (hee, hee)
Happy Halloween !