…this is The South. Here we drink 'Bourbon Creme'. Same drink, only with bourbon.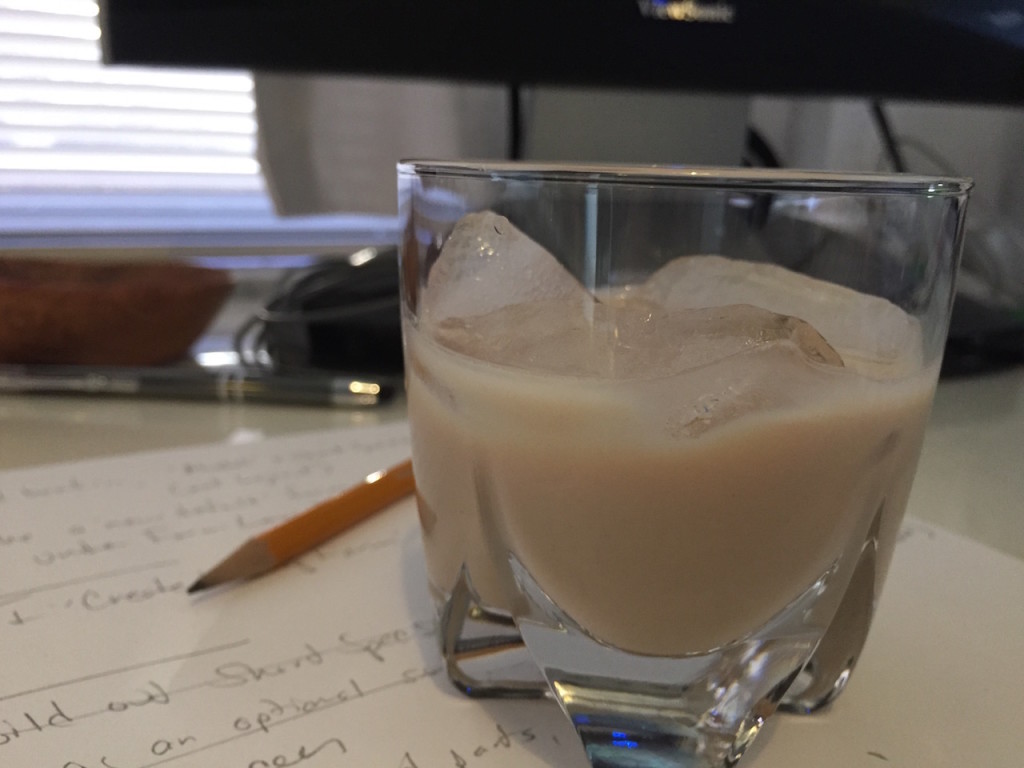 Let me back up a bit. First – sorry I've been missing in action. This feels a bit like a confessional, "Sorry Father, but it has been 35 days since my last Post,…." I've been holed up doing 'computer work'. I take photos of anything interesting that I've been doing and save them in little folders on my desktop. At this point, I now have a folder for all of the folders of all of the posts labeled 'To Do'. Really!? So, I now have a 'To-Do-List' for individual projects ! The House List, The Site List, The Kid List, The School Booster List, and the Blog List. (and there are more) Well, last weekend while working on something from a List, I hit a roadblock, in more ways than one… I ran out of Bailey's. GASP! Yeah, I know – right. It was cold here that day, and I was all dressed up for starring at my Macbook. (means, sweats and bad-hair…you know the outfit so horrible that gets a stare even from the paint counter at Home Depot)
Weekend mornings, my coffee creamer of choice is Bailey's… yes, Friday counts too. Being 'out' just isn't an option. Wait, I have cream and whiskey, and chocolate,… isn't that all I need? That's most of it. I scrounged around and found a good recipe (NOT on Pinterest!!) from some serious foodies and dove right in… snapping pics as I went of course … for the Blog List folder of folders…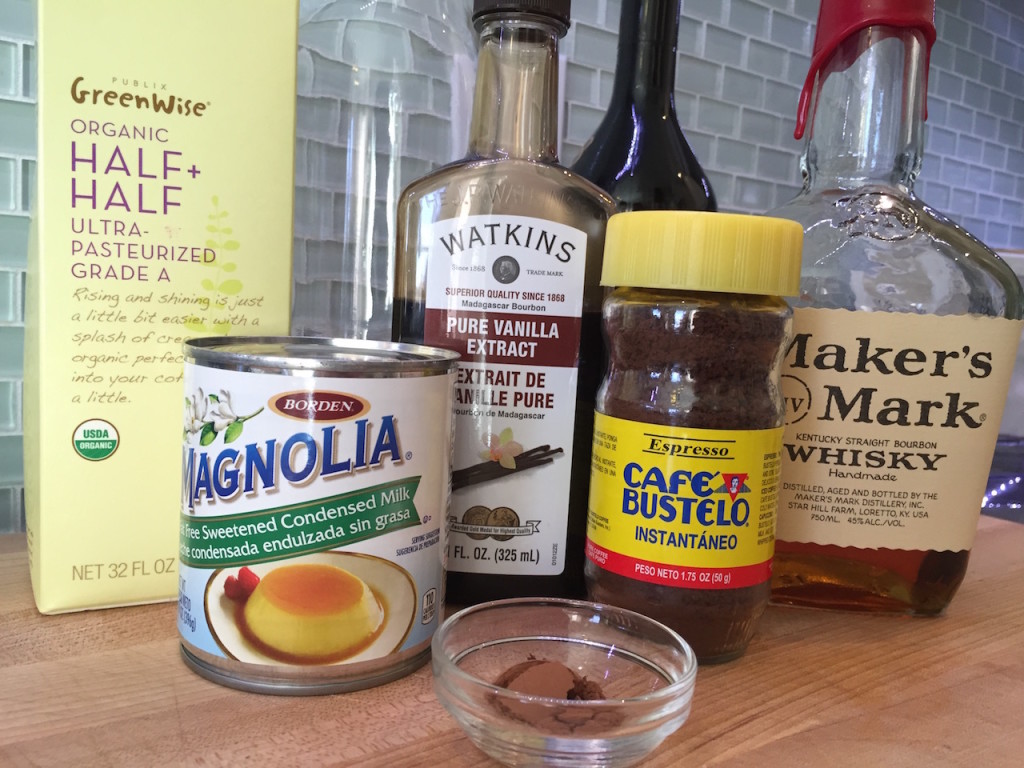 Gather your goodies together, get a bowl and let's go..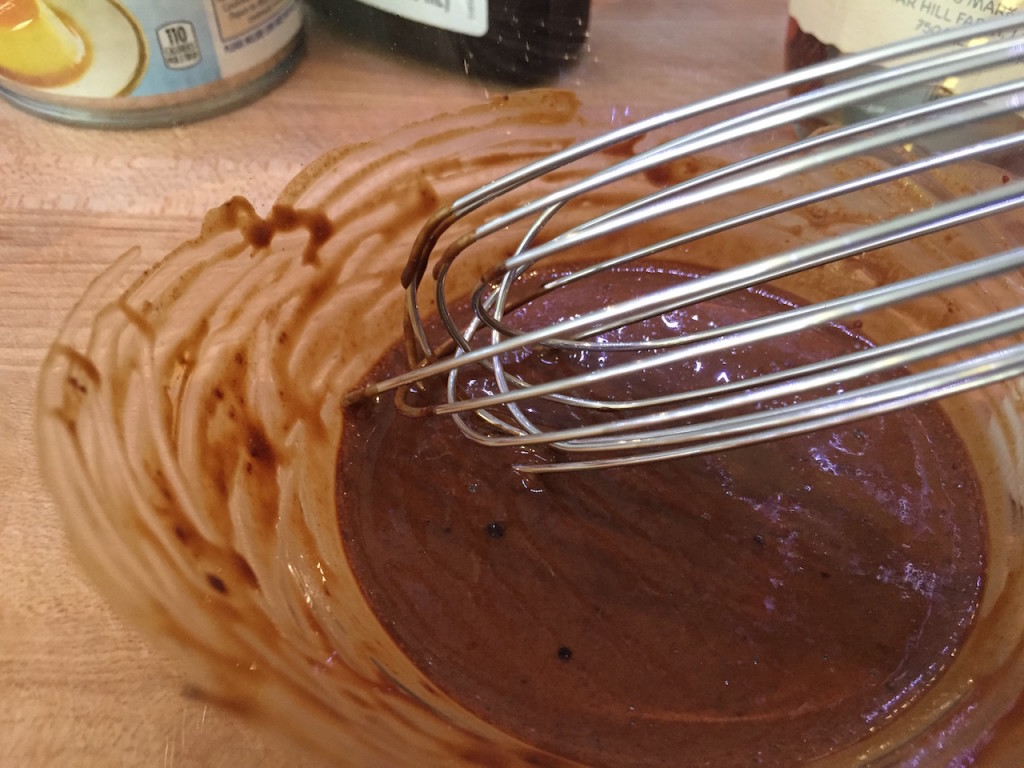 Step 1
Get the coffee/espresso powder together and mix with a little of the creamer and make a paste. Basically, you have to make sure all the coffee is dissolved.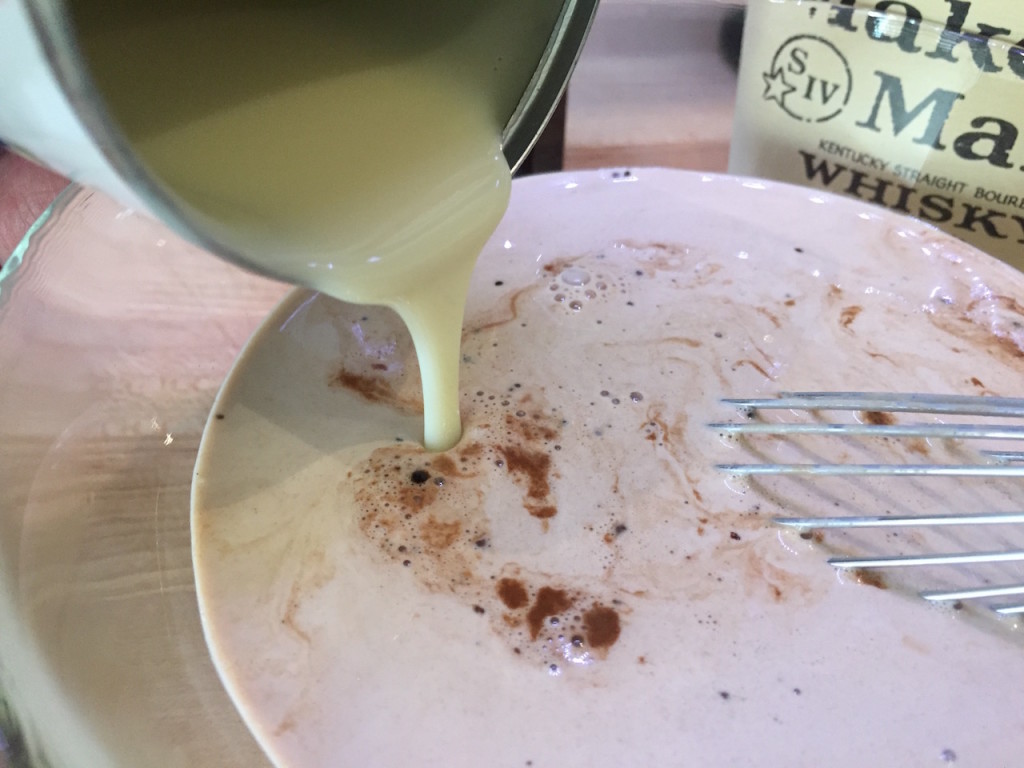 Step 2
Now get everybody else into the bowl and give it a whisk until smooth. Actually, you could do this in a blender too – but that's too much cleaning!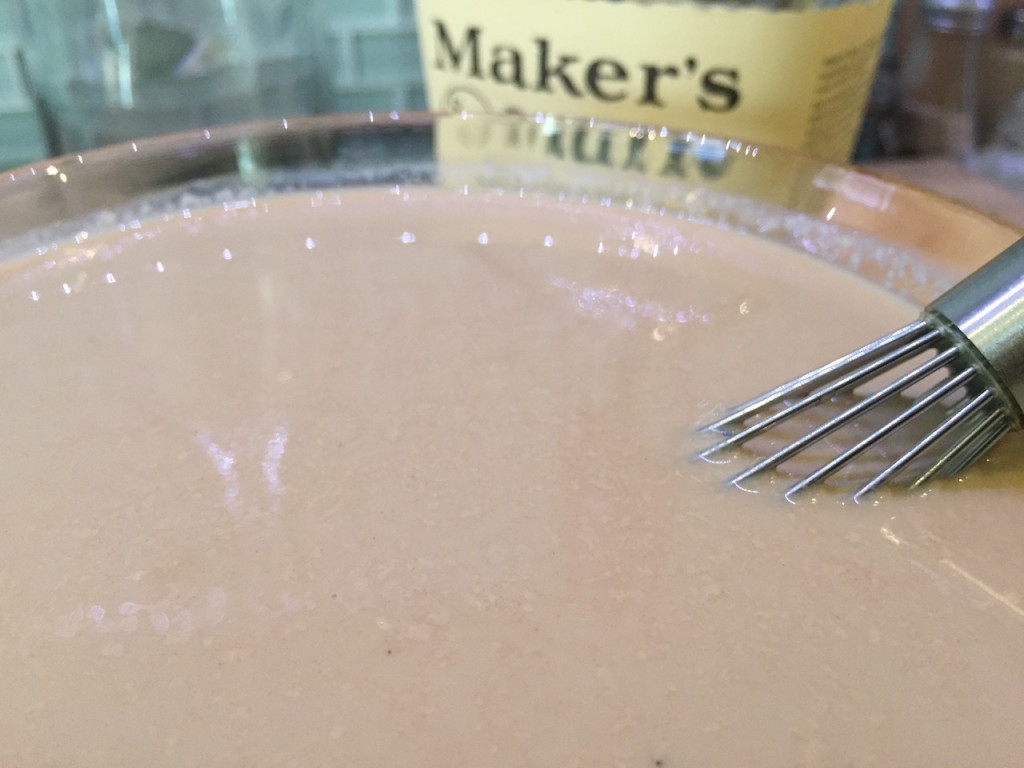 Step 3
Add the Bourbon. Can you smell that? Mmmmmm !!!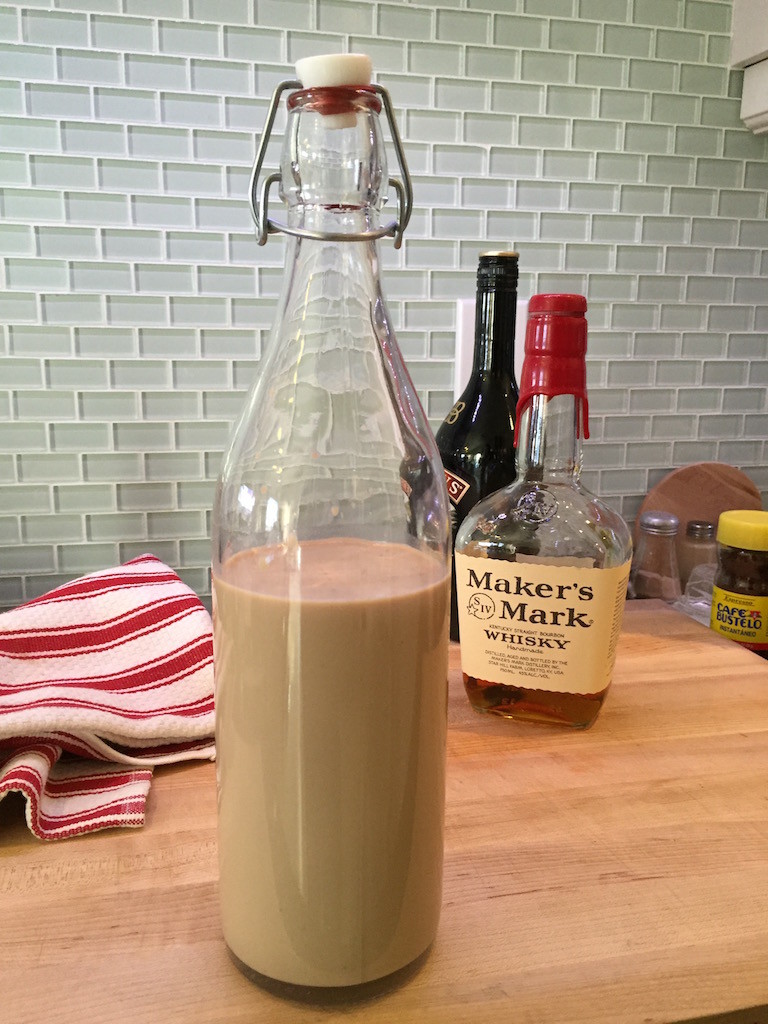 Bottle it – You know you've got one of those swing top bottles somewhere (or that empty bottle of Baileys??) …label it too! This is NOT chocolate milk kids!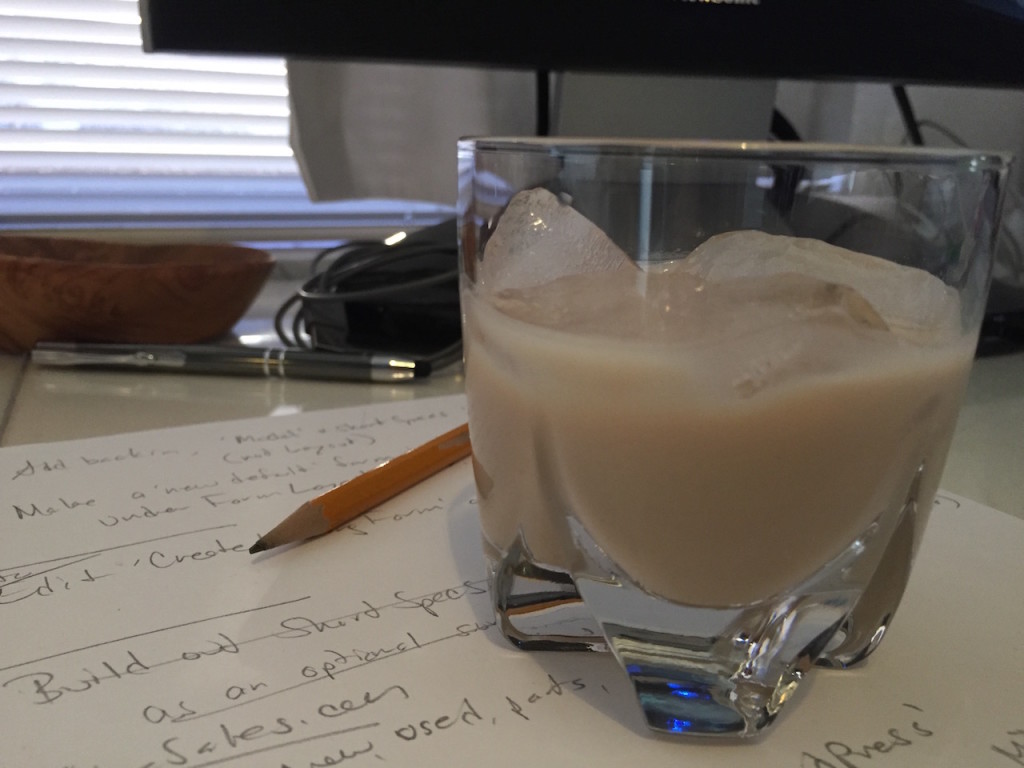 Test it – Yum !!
Wait, before I leave, I challenge you to try a drink I read about called ,… 'The Irish Car Bomb' (no kidding) it's a heavy Stout Beer, with a shot of Irish Creme ! OMG!! No, wait,…it's Southern cousin is called,…. 'Fishin' with Dynamite' – you guessed it… a dark Yeungling style Blk/Tan and a shot of Bourbon Creme ! Try it – it's a blast!
…and the next day..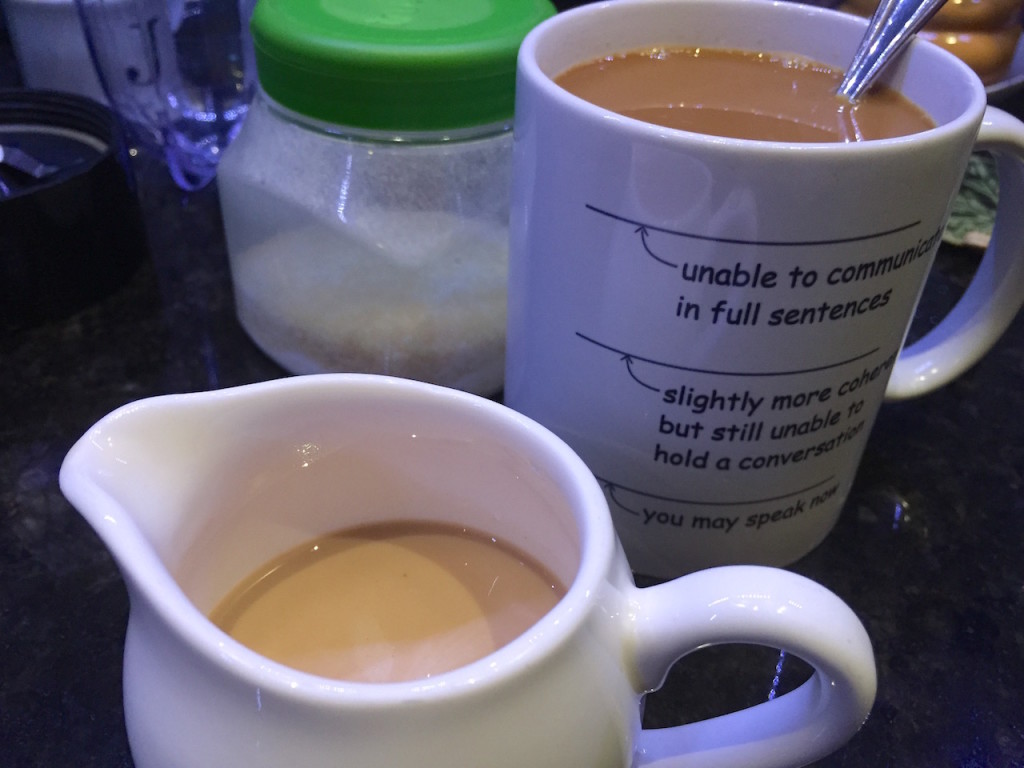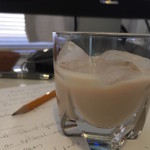 Bourbon Creme (Southern Baileys)
2016-02-08 08:35:38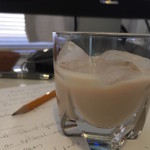 I like Baileys but here in the South we drink Bourbon !
Ingredients
1 Cup Heavy Cream (I used half/half)
1 tsp Instant Coffee Powder (or espresso)
1/2 tsp Cocoa Powder
3/4 Cup Whiskey
1 tsp Vanilla Extract
1 (14oz) can Sweetened Condensed Milk (I used the fat-free)
Instructions
Make a paste out of the coffee and cocoa powders with a bit of the cream. Once dissolved, add in the rest and whisk until smooth.
Bottle it and store in the fridge. Give it a shake before using.
Notes
I'm always on a diet, which is why I used the Half & Half, and Fat-Free milk. Feel free to take yours over-the-top with Heavy Cream and full blown Bordens! Use an Irish Whiskey for your version of Irish Cream... or not. But absolutely use the good stuff.
Adapted from Saveur
Adapted from Saveur
BadZoot https://badzoot.com/