Live in Hernando County, secret meetings, nepotistic safety nets, social engineering, wasteful bussing scenarios, and the bonus is crushed community spirits and diminished housing values! Oh, no…read on.
I've waited until I had much more credible information to be making this post. I've spent hours on the phone and now, I'm thinking that the blog is a better way to convey what I've found out.
Last week (Thursday) I spotted an anonymous letter pinned to the mailbox message board…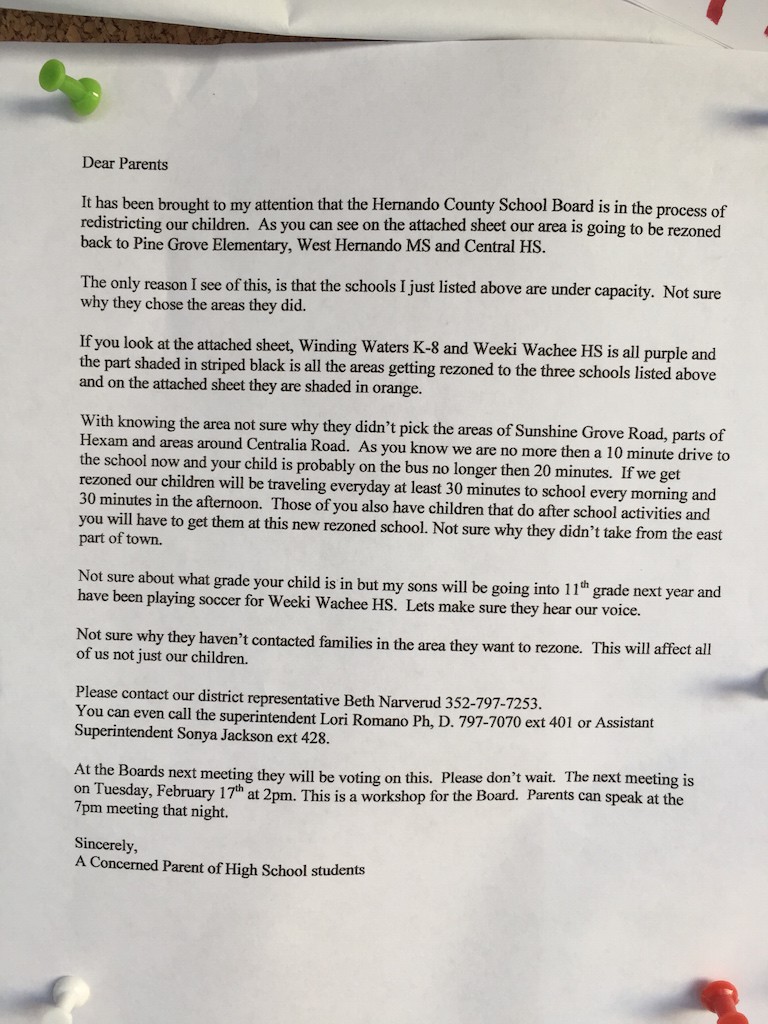 along with it was a map…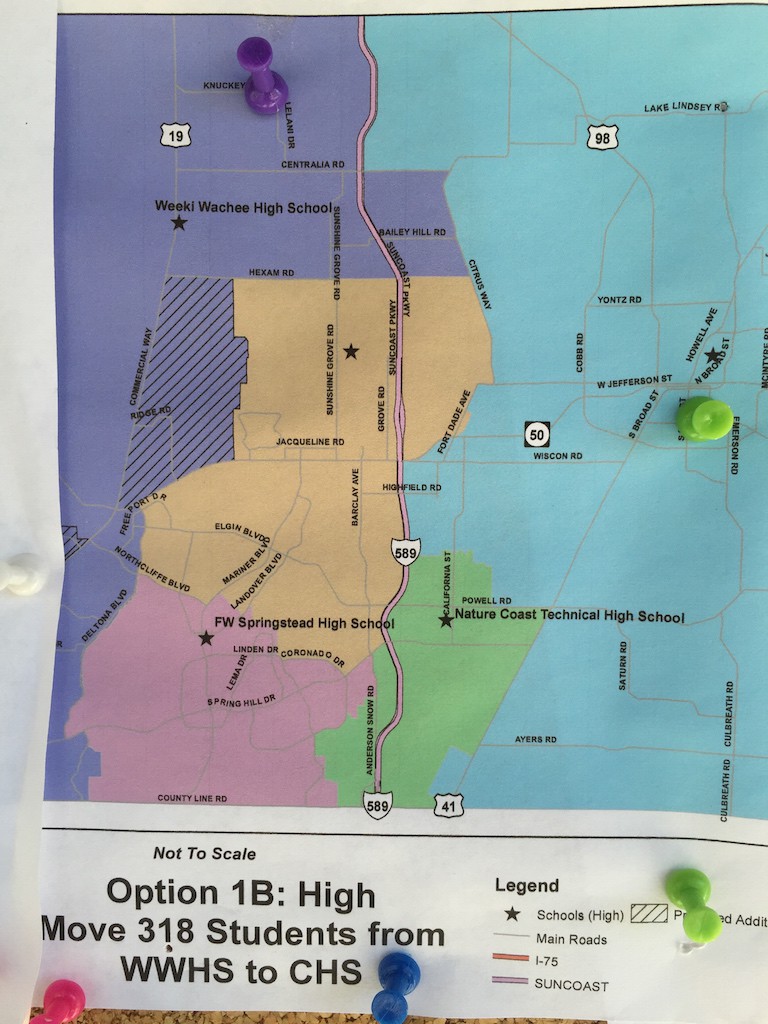 Now, I've been down this road with the School Board before so I glanced at the map and decided to check out the Internet. I really wished I looked at the map closer. That way I would've had my melt-down much earlier. When I returned home I went to the School Board site and found very little…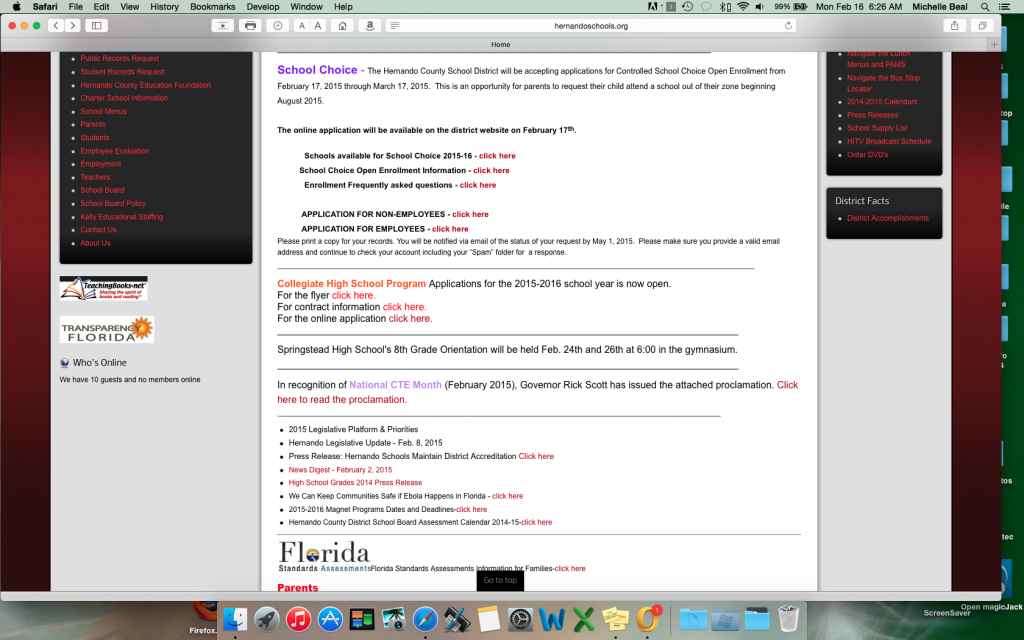 Oh, yes School Choice,…blah, blah blah…. but where's this map thing?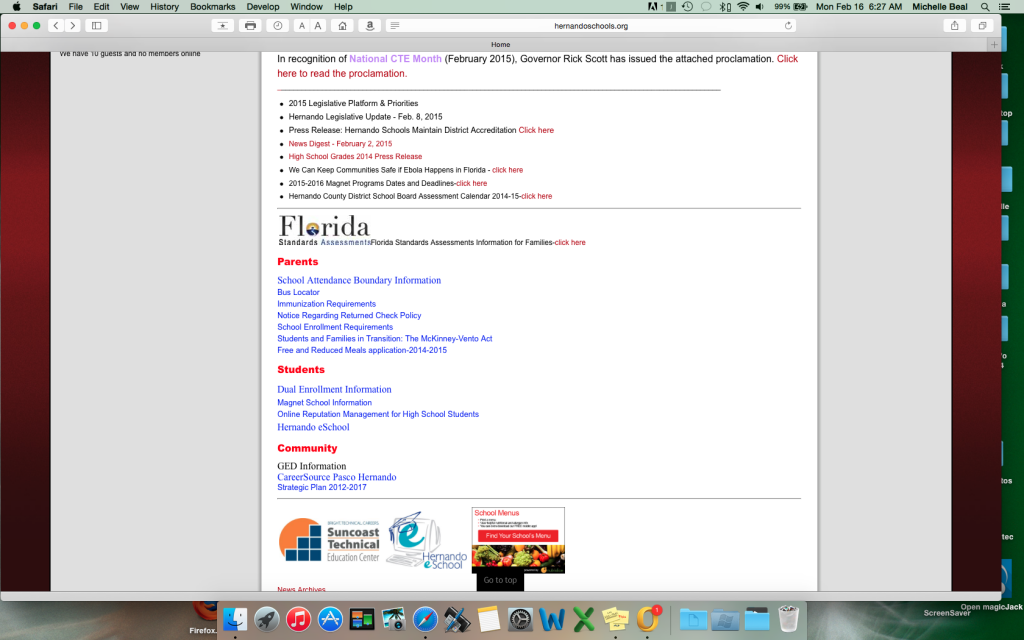 Nothing, and I mean NOTHING about any re-zoning. But wait, there's a 'School Attendance Boundaries' link – let's go there. Nope, just the map from 2012-2013 which shows that my sub-division is zoned for our local school, Weeki Wachee High School (WWHS) – what gives?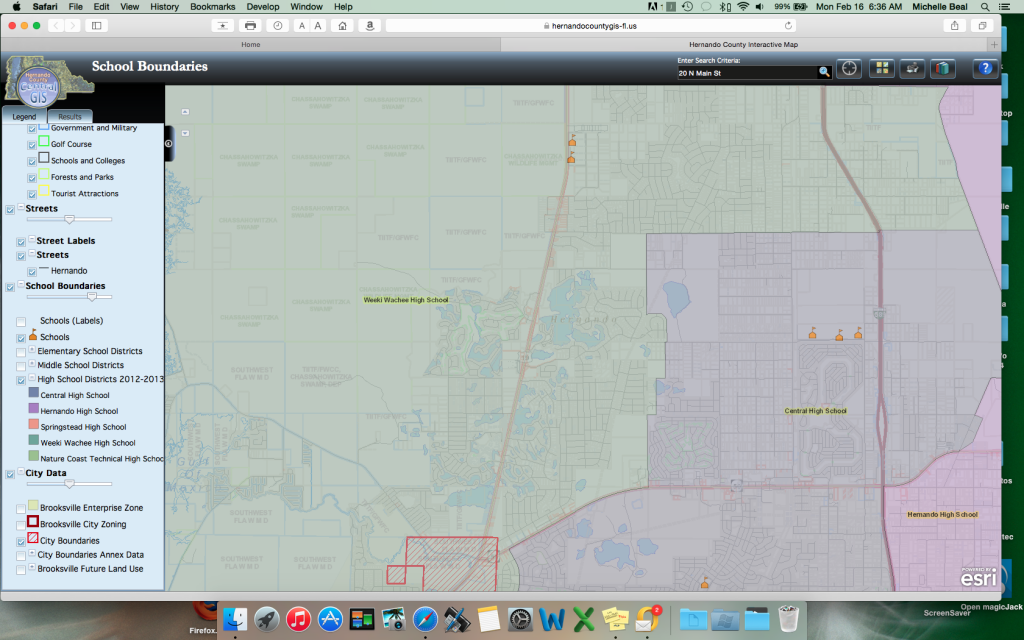 'What gives' is that, after some digging I discovered (from extremely reliable sources) that the County didn't post anything about this change and that the 'Map' posted at our mailbox, was leaked from a meeting. Yeah. We the people were never supposed to know about this re-zoning until Feb.17th. They planned (as I understand it) to unveil this tidbit at a 2:00pm meeting and then put it to a vote THAT EVENING at 7:00pm. I thought the public was supposed to be notified of these sorts of changes in advance,….like maybe more than 5 hours in advance.
But wait, what about that 'School Choice' option? That was an option set up originally so that teachers and their children could be at the same school, which is common sense. Let's go back there. I thought, maybe I could apply to get a transfer to WWHS since we live 4 miles away…yes, 4 m i l e s. People go for morning runs that are longer!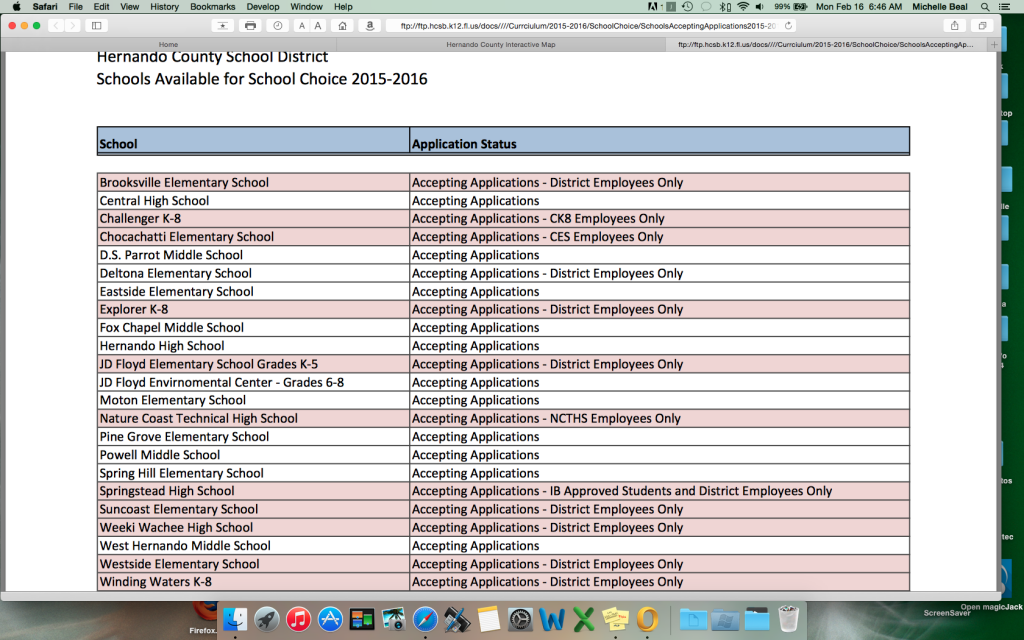 Nope – can you spell Nepotism ? Yes, 'choices' are reserved for party members, (oops, did I say that?) I mean 'district employees'. Which means, now I know why our local representative didn't have anything posted on her site yesterday morning either – not one link. And her kids go to? Well, they get to go pretty much anywhere they want. Special orders don't upset them. However, they do upset me. My son gets to pay for their ineptitude.
Let all explore that word boys and girls, ineptitude…. (have I mentioned how angry I am)
Apparently, the WWHS is filled to 90%. Curious, I asked my son if there were over-filled classrooms and he said, "No". Which I could believe because Weeki Wachee isn't a very large area. There's also a lot of SWFMD owned land and a State Park across from the school. You see, I was under the impression that the school was built for Weeki Wachee,…silly me. It's come to my attention, and as you can see on the Map, that there are students bussed all the way from County Line Rd….yes, that's what I said. That's 17 miles away…seventeen. Since the City of Weeki Wachee is like 4 houses attached to the Springs Park, the generally accepted area we recognize as 'Weeki Wachee' is the area around the Springs, West following River, and areas North of SR50, to the East to about Nightwalker. Nobody has ever directed me to 'JCPenny in Weeki Wachee'…no, not so much.
What will losing 1/3(?) of the school population do? How about those team functions?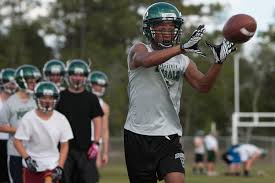 How do you think a coach will feel about training the guys for Central? It's not fair to put a coach in that position – they'd be causally benched.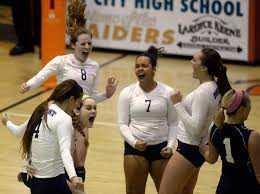 These kids rock for their school. Their parents are involved and attentive.
It's a community – the Hornet Family.
OK, next how about the transfer school – Central. I'll go beyond the fact that to get there you drive PAST, within sight of, WWHS and it's twice the distance. I won't tell your about it's reputation. I'll let your mind wander. (or, you can pull up some police reports – Good Luck) This is the school that when they opened it, was so overcrowded that, they instantly installed portables,…numerous portables. Then came The Recession and many people moved away with lost jobs on top of the fact that few* wanted to send their children there, it seemed an exodus. (*few, that I knew,…I know quite a lot of folks) At 33% empty, I'd imagine that those tiny hot-box trailers are vacant. How many portables? I thought you'd never ask. The tax roll lists, …wait for it…. 41. Um, what? Yes. (maybe they're double or triple-wides??) Unbelievable, I pulled up the aerial photo and I count 7, which sounds about right. Still, 7? Here's a thought,…how about we count the capacity percentage of that school WITHOUT the 41 portables (or 7 – whatever).
So, now I've told you why they need to do this, the ineptitude is the way in which they plan to do it. Cherry-picking subdivisions with large concentrations (seemingly) of larger student populations and, tax base. Shocking, I know. To another person I spoke to, they described to me the irritation of wondering why they'd take the 'highest tax-base' group of homeowners on this end of the county (Lake in the Woods & Woodland Waters) and move those students double the distance to Central (a more economically challenged area). This doesn't pass the smell test, and it doesn't smell like teen spirit, it reeks of social engineering. Another harsh term, nepotism AND social engineering? (isn't that supposed to be a Republican nightmare? Don't get me started)
OK, I'll stop ranting, because as a business owner, I know the mantra, "Don't come to me with problems, only solutions." I'd love to, but I don't have to data to do it. As a matter of fact, I understand, they don't either. This grand scheme was devised using information from October of 2014. Yes, last year.
Let's review…secret meetings, fast-track approval, nepotistic safety nets, unimaginable bussing waste, and we all know what happens when you're re-zoned to a 'problem school district'? Ask any realtor, or Zillow. Yes, and you thought that foreclosed home down the street was an issue. Just wait.
Now that I've vented…(and it's my blog and can do that if I want to), here's a bit of a solution. Start with the problem.. 1. Get rid of the extra space at Central. When the attendance comes back you can get more portables – the ones from 20yrs ago are going to need replaced anyway. Now what's that percentage empty?
I never promised there would be no math involved.
2. Next, pull the students back from the furthest reaches first. Do it by actual roads NOT PLATT MAPS. Because busses use roads,…just saying.
3. OK, now how many do you need? Move the kids coming up from West Hernando Middle School first, right out of 8th grade. They're already used to it – it's their community. Instead of going to WW, keep them at Central. Less of a community shock.
I'll be going to the big work-shop and I'll give an update. I really hope they think this through with common sense. I even want to help them ! If they don't, then that means that someone else behind the curtain must be pulling some strings.
So, please come to the meetings share your input – please tell me I'm wrong and it's all a bad dream.
School Board Meeting
When:
Tue, February 17, 7pm – 9pm (workshop at 2pm – no public input)
Where:
Hernando County School District, 919 N Broad St, Brooksville, FL 34601, (map)