I know, I can't believe they've been doing this for 50 years either !! This show wasn't really my Mom's favorite, but I loved watching it every year.
One year, I stumbled upon a HUGE, basket ball sized, red Christmas bulb for sale and had to have it. Why? Because I just knew I could find a weepy looking tree to hang it from and pay homage to this Christmas classic….and I did.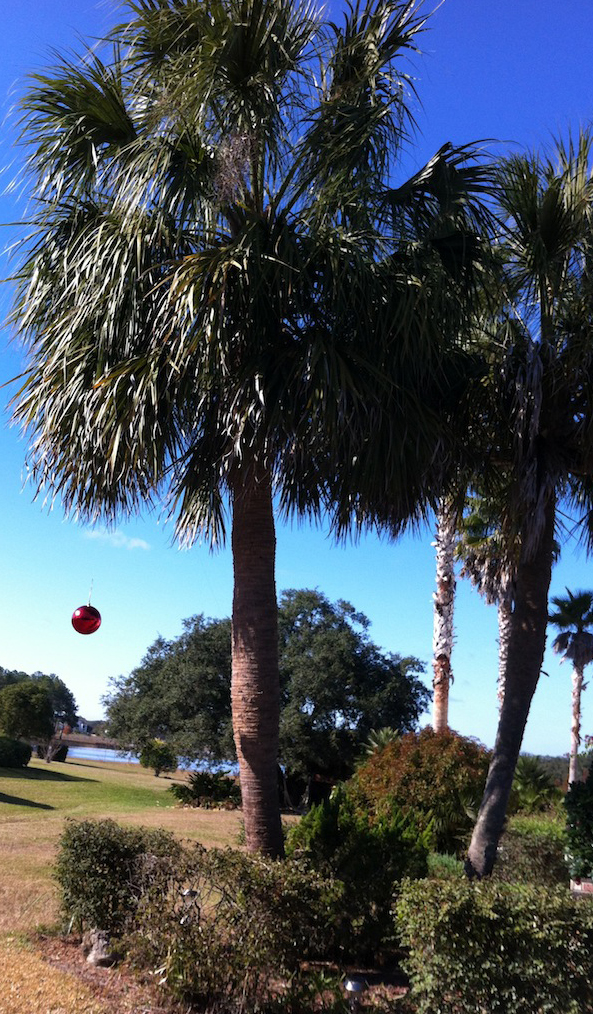 OK, so it's not a pine tree – but it is an oddly leaning palm. We'll decorate anything here in Florida! Later that day the phone rang, and it was the neighbor laughing, "Is that a 'Charlie Brown' tree?" she said. "YES! I'm so glad you got the joke!" I love it (of course my husband doesn't since he had to help fish it up there).
Here's another tidbit for you CB fans,…get thee to the iTunes store and download the Vince Guaraldi Trio's 'A Charlie Brown Christmas'.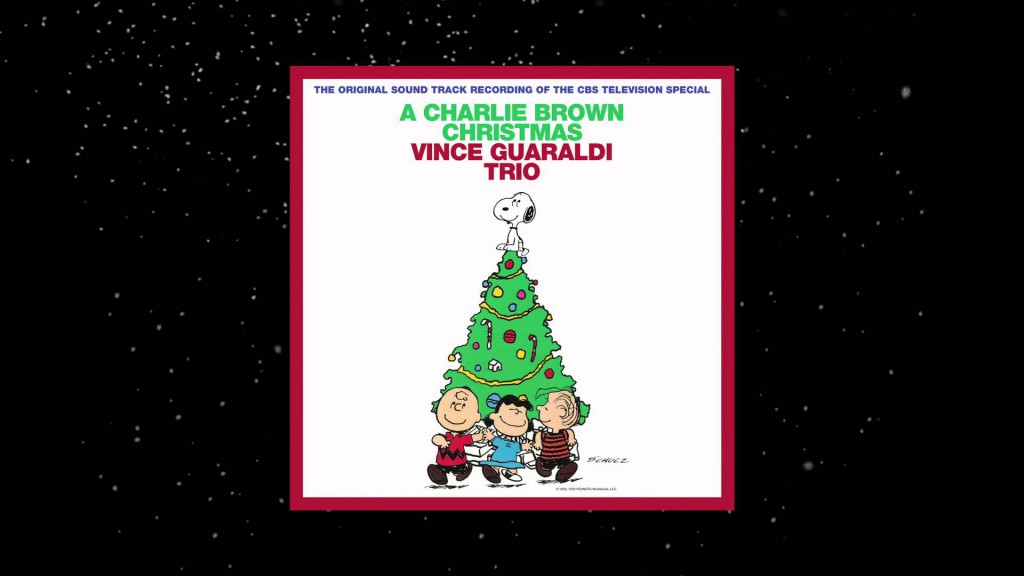 https://itunes.apple.com/us/album/charlie-brown-christmas-expanded/id565257786
Play it until your ears bleed !!! LOL, they won't… This is jazz even a hater could love.
So get out that cookie dough and fire up the Jambox,…Christmas time is HERE !