You might have heard that there's a prodigious peach tree in my yard. I've had to find lots of various things to do with the fruit. This past weekend I made the fastest frozen treat ever. Well, I did start with peaches that I'd frozen earlier. Not knowing what I'd need, I took a bunch, halved and pitted them, tossed them in a Zip-Loc box and into the deep freeze they went. Fast forward a few days to a family picnic, I planned to bring something peachy to it, since my Aunt likes peaches. I did have my Honeyed Peaches, but I was keeping my eyes peeled for something else.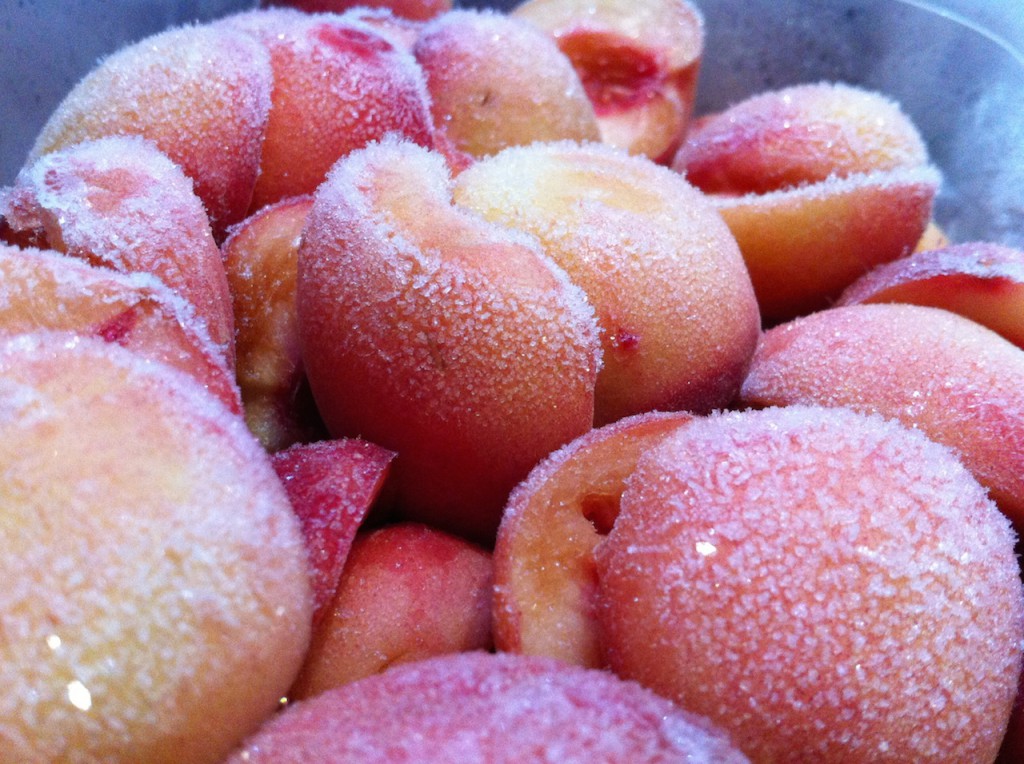 As I perused the latest Food & Wine mag over my morning coffee, really it'd only been delivered the day before, I spotted a small article from a favorite contributor that caught my eye. I just love Justin Chapple's little videos of 'Mad Genius' tips! …it could be his dimples though too. Anyway, he had an 'Almost-Instant Soft-Serve' recipe – that's Genius!! Frozen fruit + sweetened condensed milk = a frozen treat that's so close to ice cream that I could scream!! Where are those peaches?! I've only got 30 min, and I still have to get dressed !!!!
Peaches n' Cream Frozen Treat
1-1/2lb. Frozen Peaches (or other fruit – mangoes, strawberries, blackberries,…)
1 can (3/4cup) Sweetened Condensed Milk (I used the fat-free one, because that's just what I had)
1/4 tsp Vanilla
pinch of Kosher Salt
Step 1:
Get out those peaches, and find some Borden Milk. This Fat-Free version is a staple here, because it make s a great Key-Lime pie and isn't filled with a bunch of chemical garbage. Just skim milk, sugar, and a vitamin A thickener and that's about it.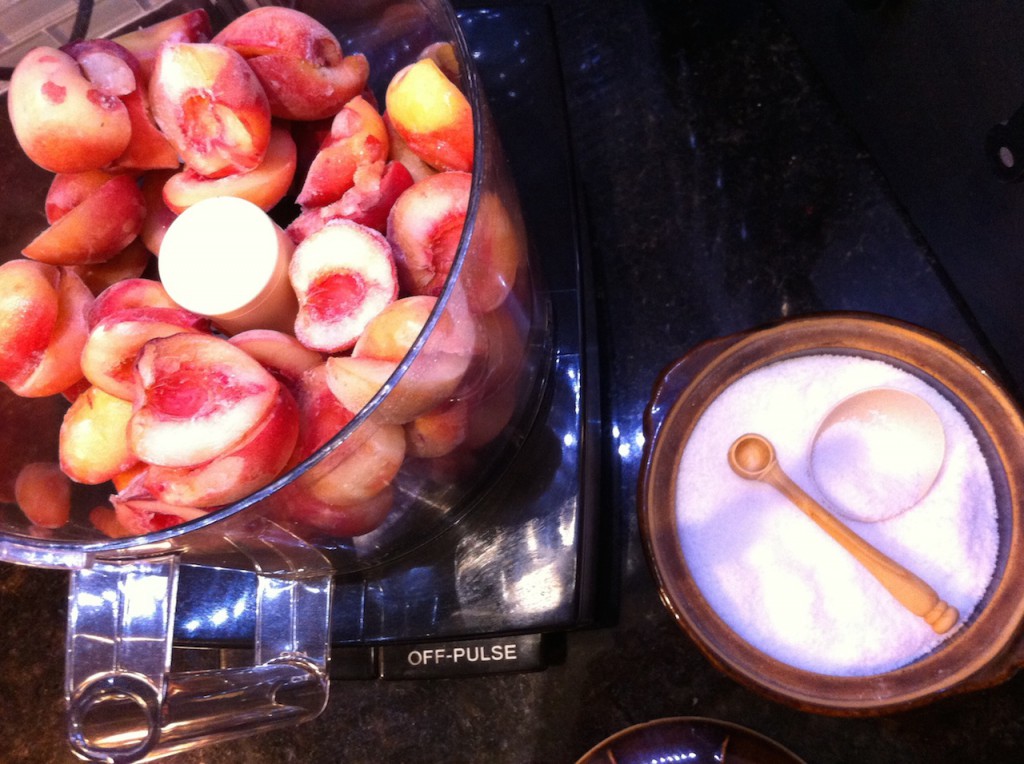 Step 2:
Give it a generous pinch of kosher salt.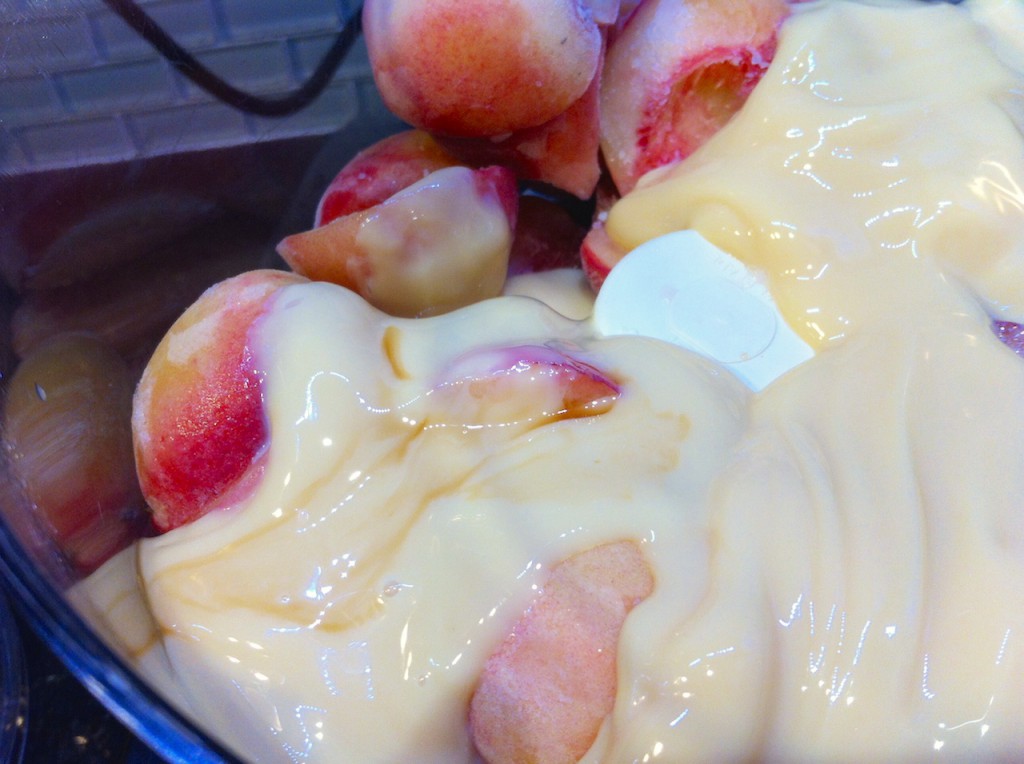 Step 3:
Top off with everything else….and give it a whirl!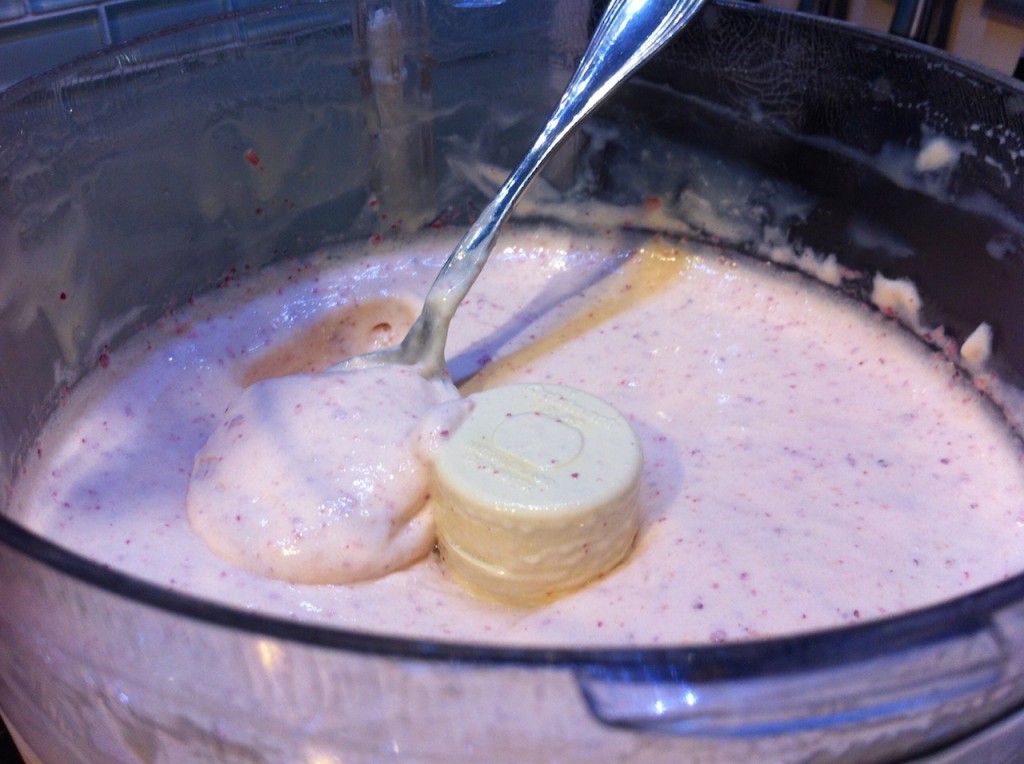 Step 4:
Wow – that's it !! Ice cream !!! And now that I think about it – it's fat-free!!
I loaded the batch into a container to carry it in. Then I thought about the few extra frozen peaches I had leftover. I took some and whirled with some simple sugar for frozen drinks. Then I took 2 or 3 and chopped up to stir into the ice cream – soooooo good!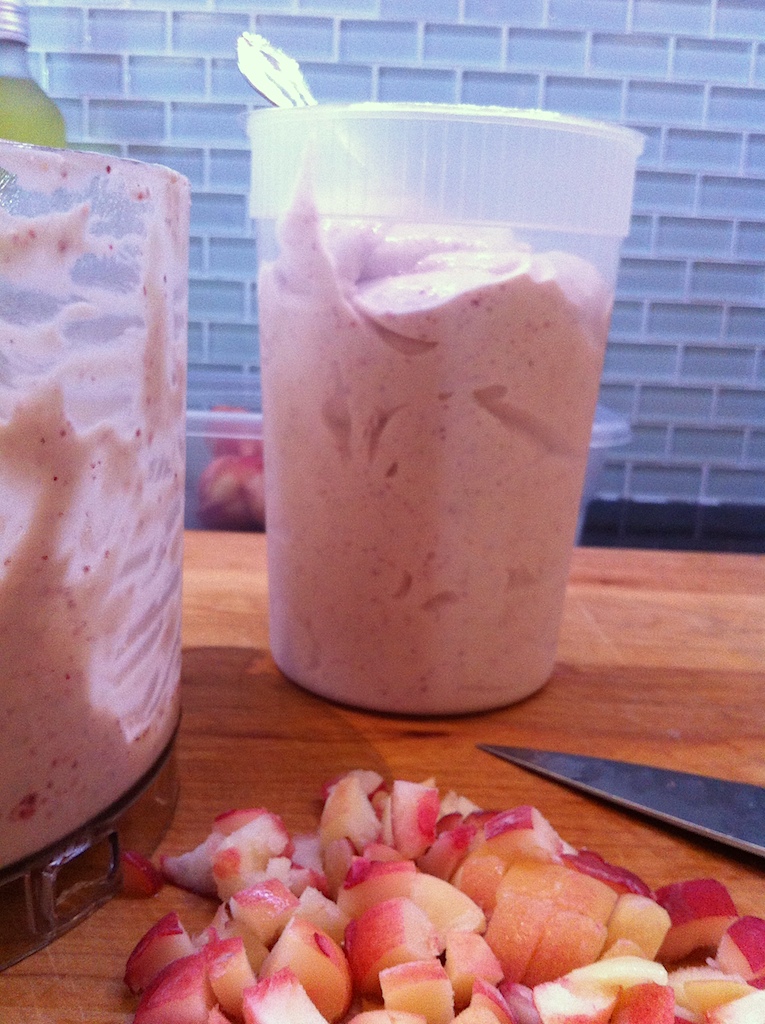 I may have to try this with other yummy berries that'll be coming into season soon – who needs an ice cream machine! You've probably got one on your counter already. Use it!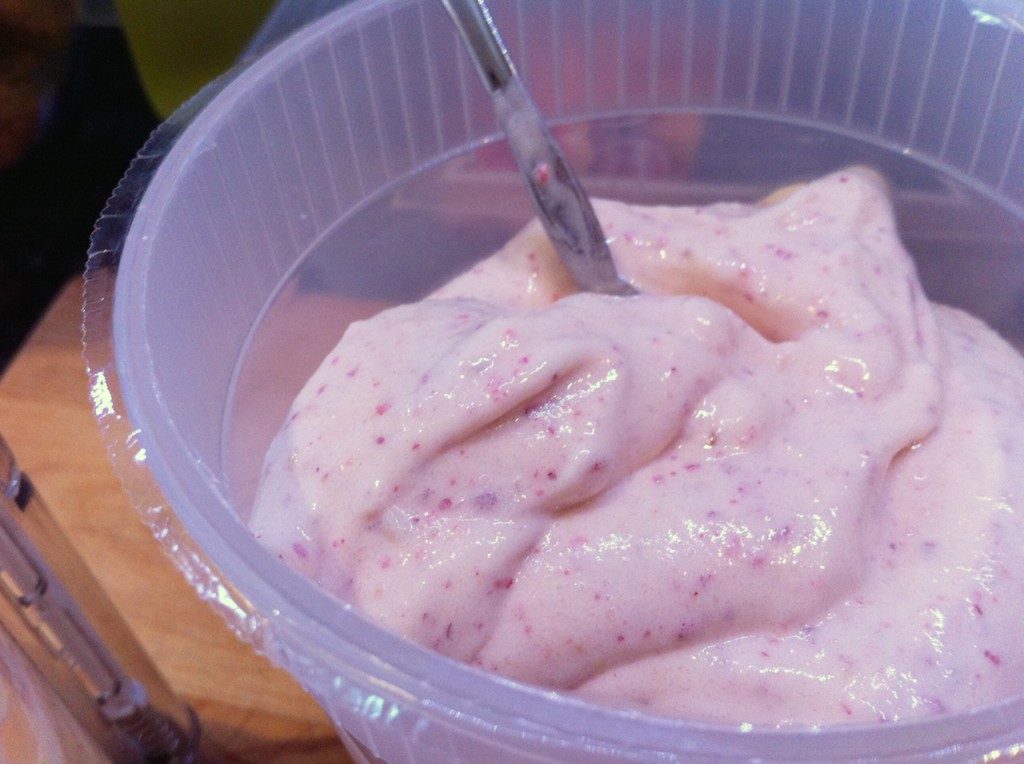 Off to the picnic in record time! OK, maybe I didn't set any records…I was so thrilled with this frosty delight that I forgot my appetizer, my drink mixer, and almost forgot my shoes! I really need to work on that ADD'esque thing I've got going…"10 lbs in a 5 lb sack"!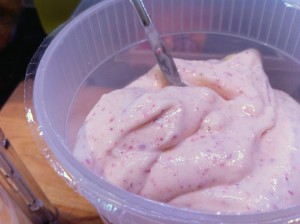 Peaches n' Cream Frozen Treat
2014-06-17 09:12:16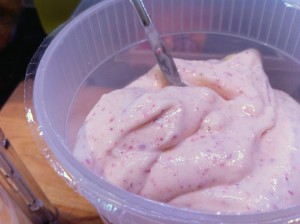 So easy it doesn't even need a recipe card !
Ingredients
1-1/2 lb frozen Peaches, or other fruit
1 can Sweetened Condensed Milk (fat-free is fine)
1/4 tsp Vanilla
pinch of Kosher Salt
Instructions
Load it all into a food processor and give it a whirl !
Notes
Add in some chopped frozen fruit to add to it's yumminess!
This is a fun thing to do with the kids - cause you know they can't wait for an ice cream machine to make it. This is total 'instant gratification' !!
Adapted from Justin Chapple
BadZoot https://badzoot.com/