If you haven't seen it yet, I've got one of those crazy license plates. I love it, it makes people smile, and shake their head, and some pull out a phone for a pic.
This morning on a run to Target, I spotted a good one.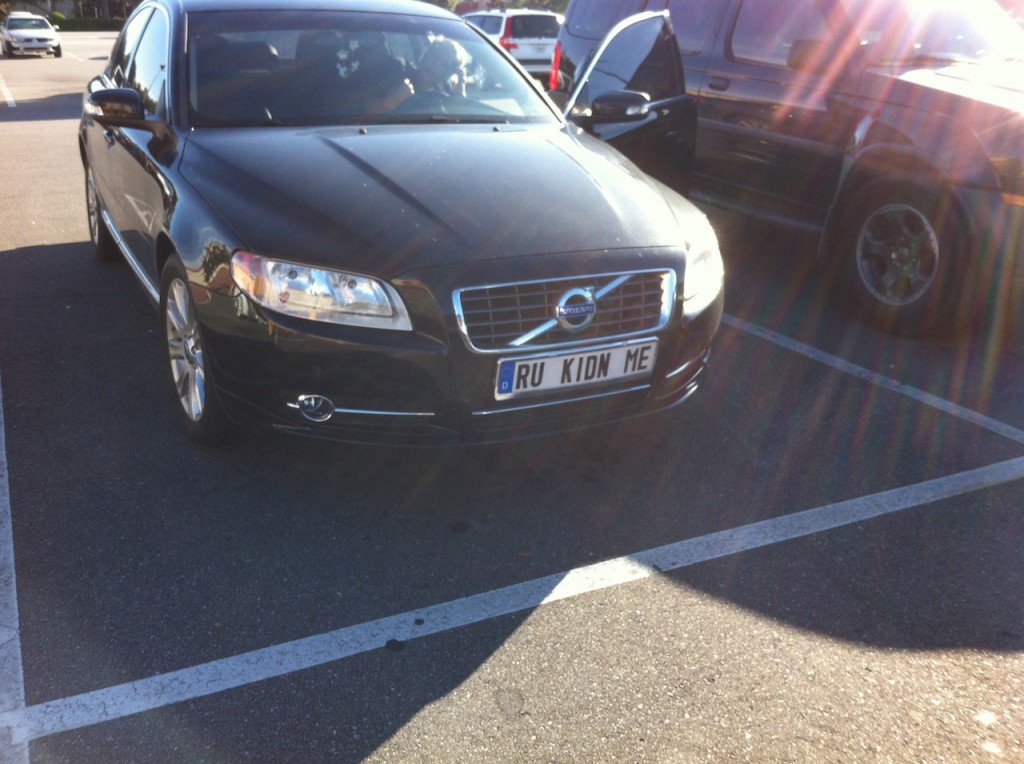 The owner and I had a quick laugh as I asked to snap this pic. "Of, course!", she said. I knew had time for my camera app to boot, while she secured her load of Starbucks – 2 huge cups. TGIF! Girl, have a good one!
Last month I needed a baby shower gift and the registry was at Walmart…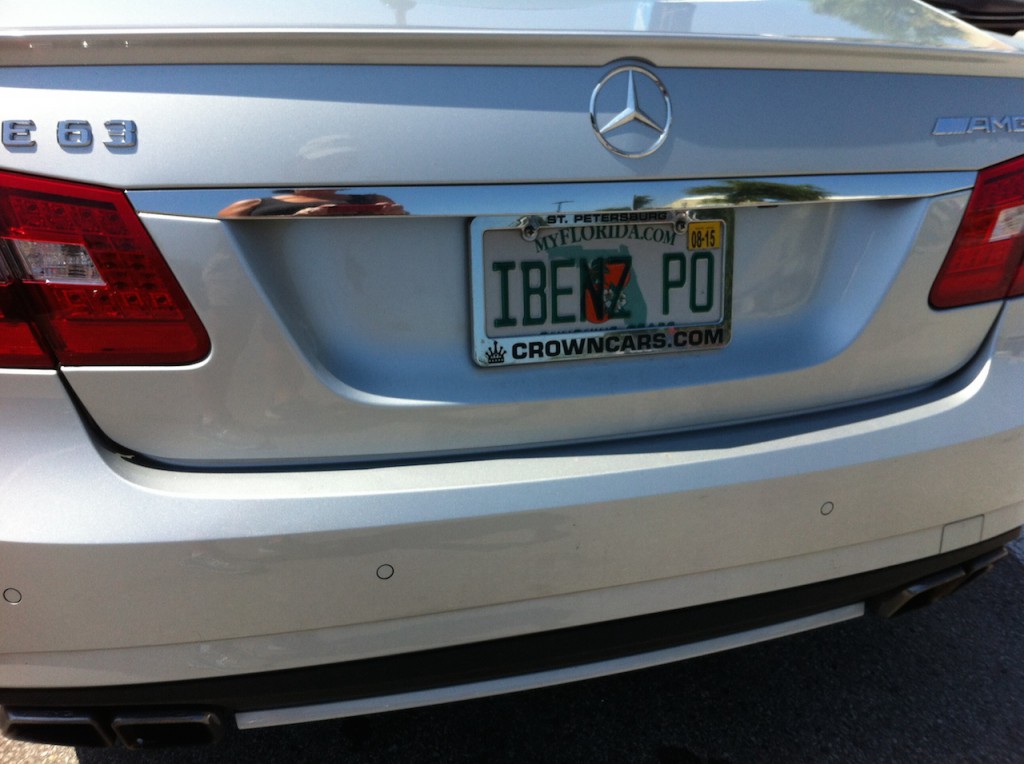 Yes, this was in a Walmart lot… you 'po thang' in your AMG. Ugh.
The first time I ever whipped out my phone to actually take a shot of a plate was months ago at, what I knew, was going to be a L O N G light…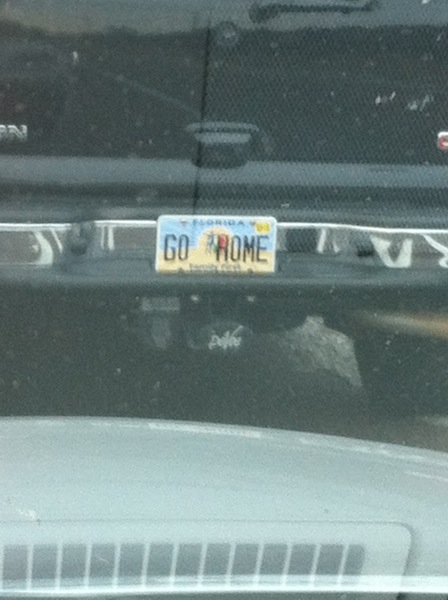 Wait, is that a "Family First" plate? Those sweet friendly people – I guess it's just their family first – Not sure how I'm supposed to take that one. Hmmm. Go Home to your family? Why yes, I am on my way home to my family. (and to clean that windshield – yuck)
What kind of crazy plates have you seen? I love creative people.
TGIF !