Last evening my family went to our local high school for a 'Food Truck Fiesta' – a what!? Yeah, they had one last year and it was kind of lack luster, some of the trucks didn't show and some ran out of food, so we weren't expecting a lot. Wow, was I wrong !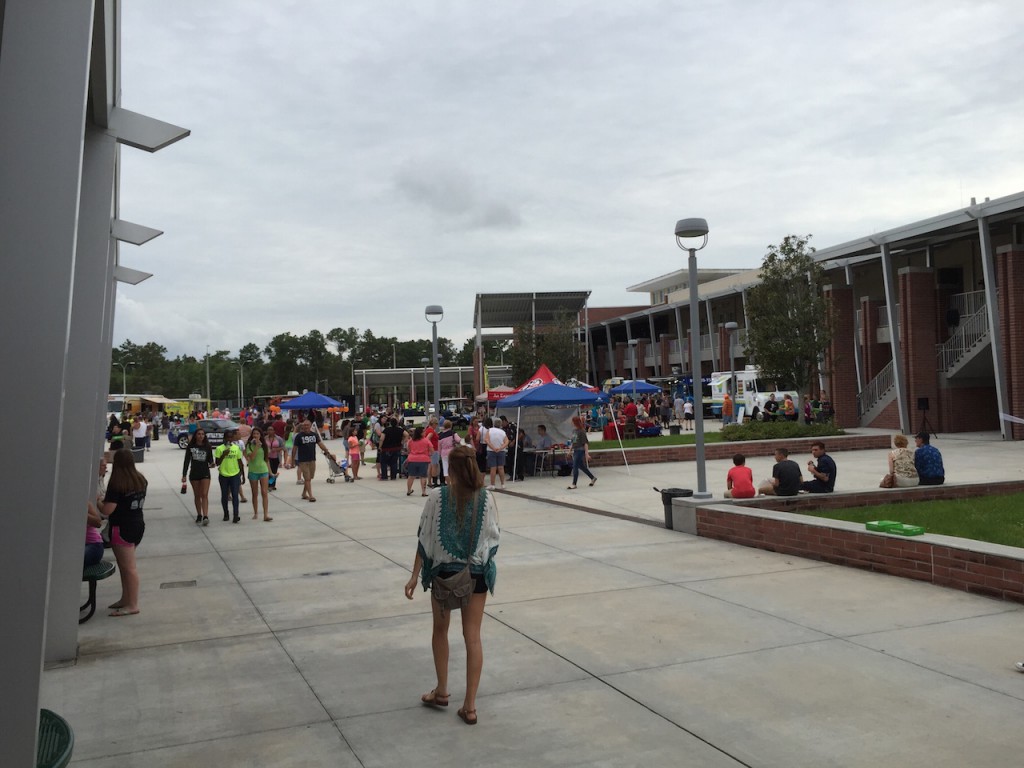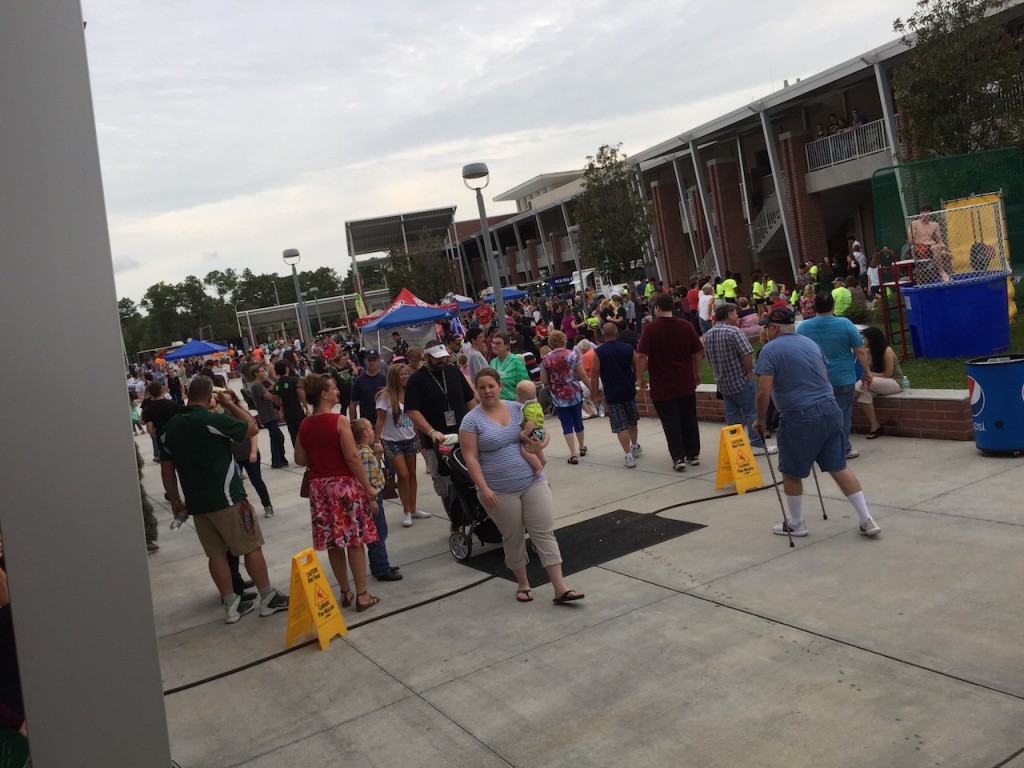 It was a great success ! There were lots of trucks – pros from all over with all different varieties of food.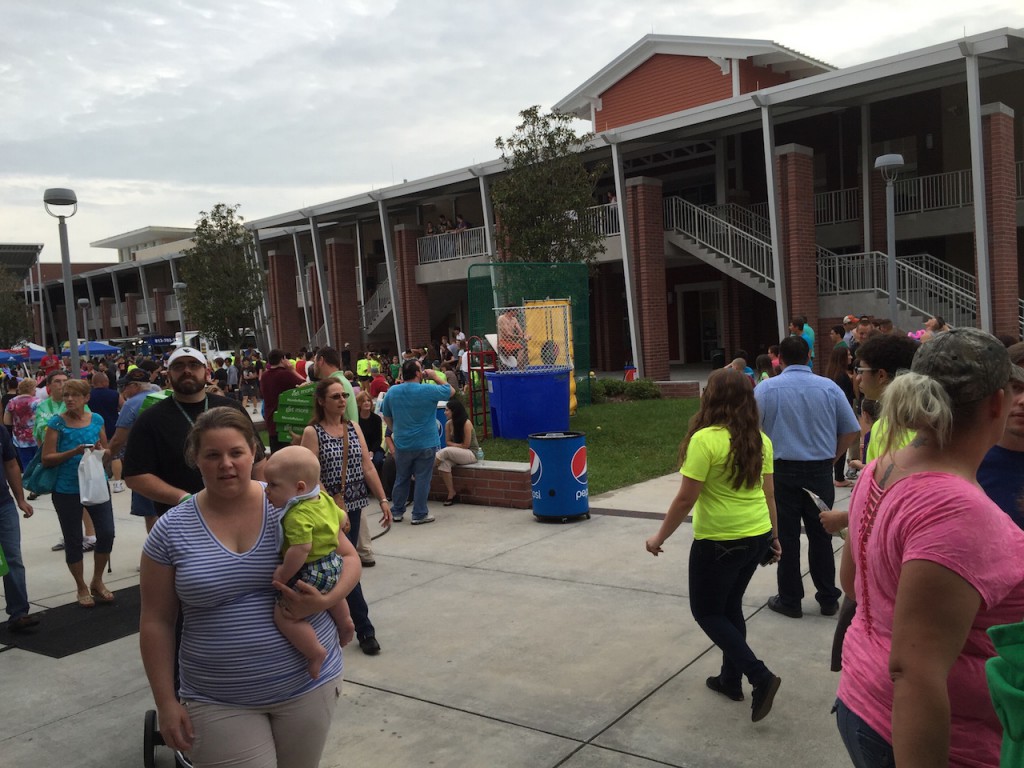 The Student Boosters had a Dunk Tank. The Athletic Boosters had the Buzz Depot going as well. Behind the Dunk Tank, the Chorus was getting ready to perform. As we first arrived, the Band was on the balcony playing some tasteful jazzy numbers – and they were GOOD. No kidding, like hire-them-for-your-wedding good !! I was running out of battery or I'd have made a video.
Barbara Card and staff with Grow Financial, were handing out carry-out trays to put your food in – what a great advertising idea for an event like this!
Did you know we had a new newspaper in town ?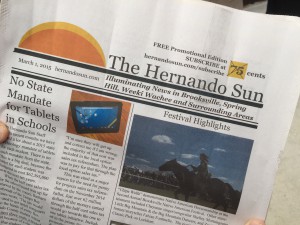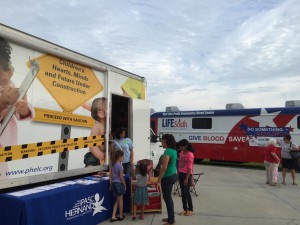 I liked that it was a 'low-commercial' event. The companies that did show, mostly, had something to contribute. That's community support.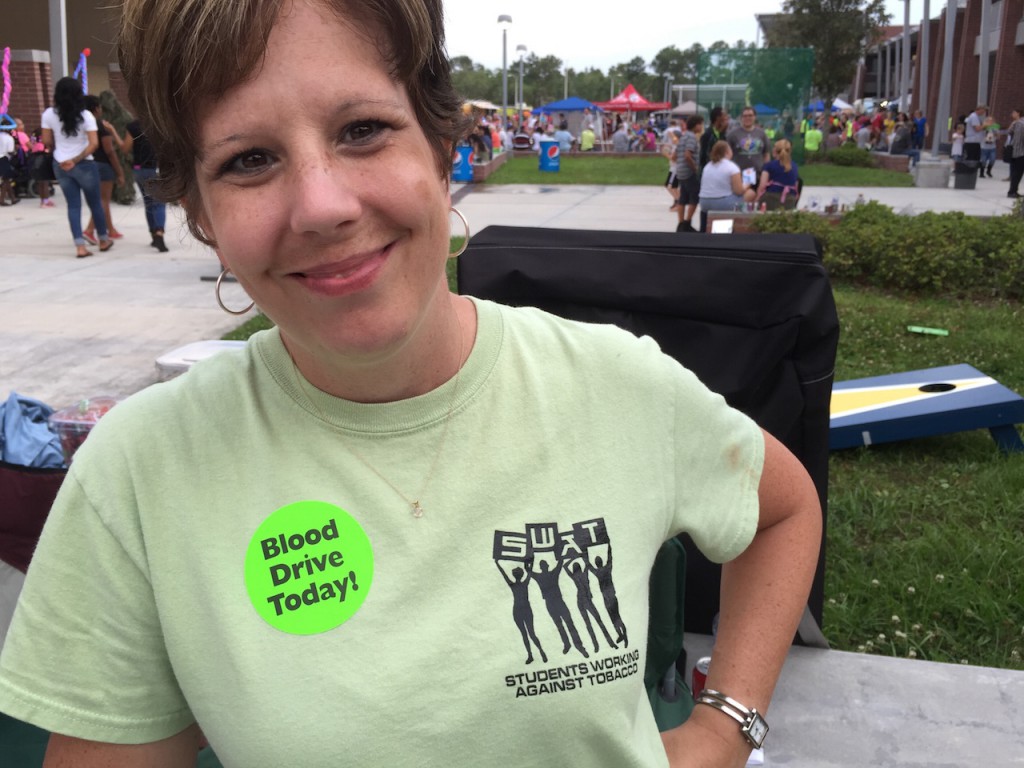 We ran into so many people we knew – even an old friend from a job I had shared with many of my friends. It was one of those places that you just didn't forget your co-workers…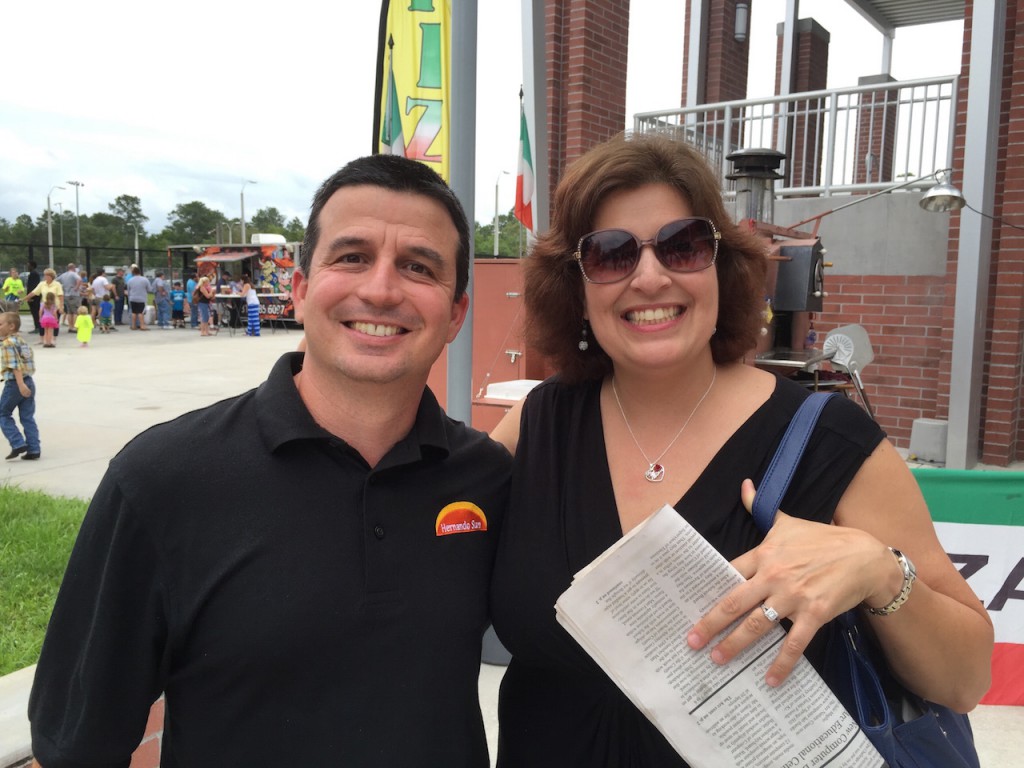 Now, back to the food….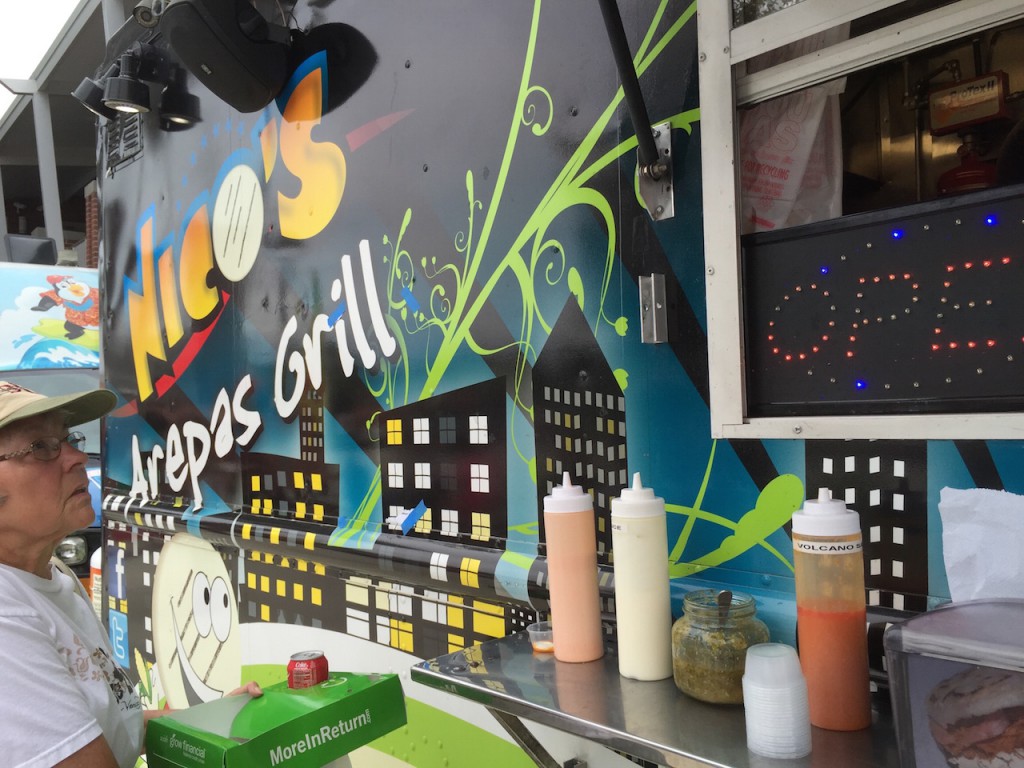 Yummy Arepas (a Venezuelan taco) from Nico's truck – all the way from Tampa ! OMG Good !!! Next to them was,…. a Cupcake Truck !! Yes, please!
But first some foodie pics…
I might have to look for Nico's truck next time I'm at Waters / Armenia in Tampa ! The BBQ that my friend had was mouthwatering Texas Style Beef Brisket…Soooo good!
Also, Chef Images, who catered one of my girlfriend's wedding, had a line a mile long!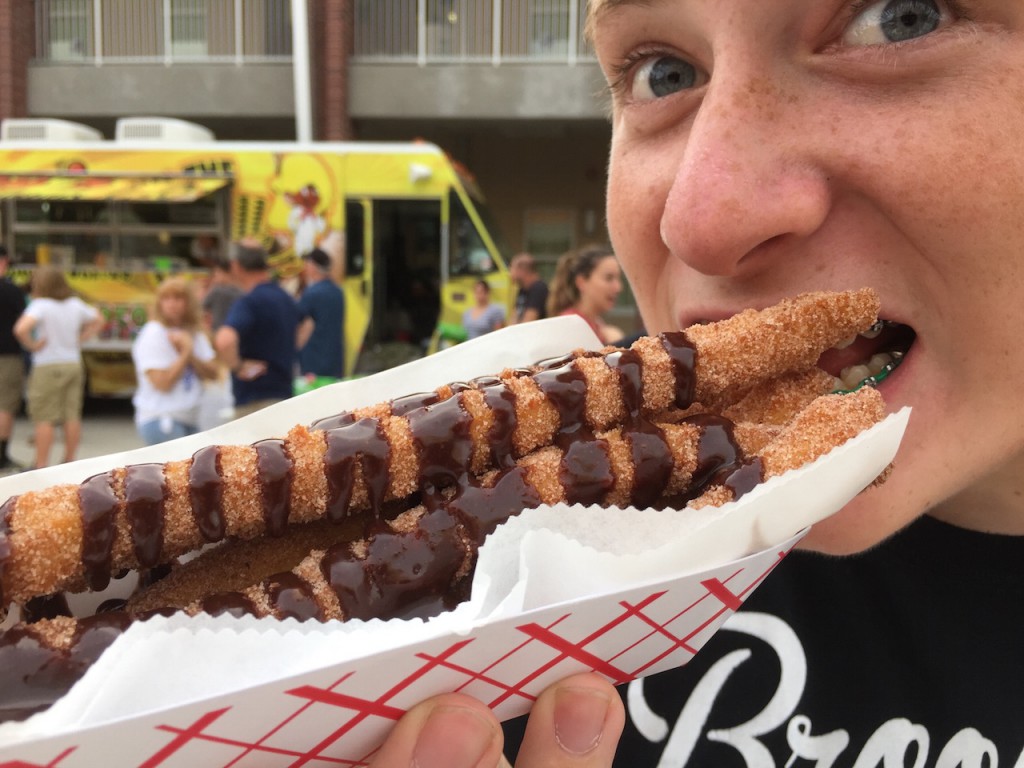 Since my son loves all things 'fried – dough' Churros were on his list. That's AFTER he ate a pulled pork/mac&cheese monster from another truck! (what diet?! – I'm telling Coach!)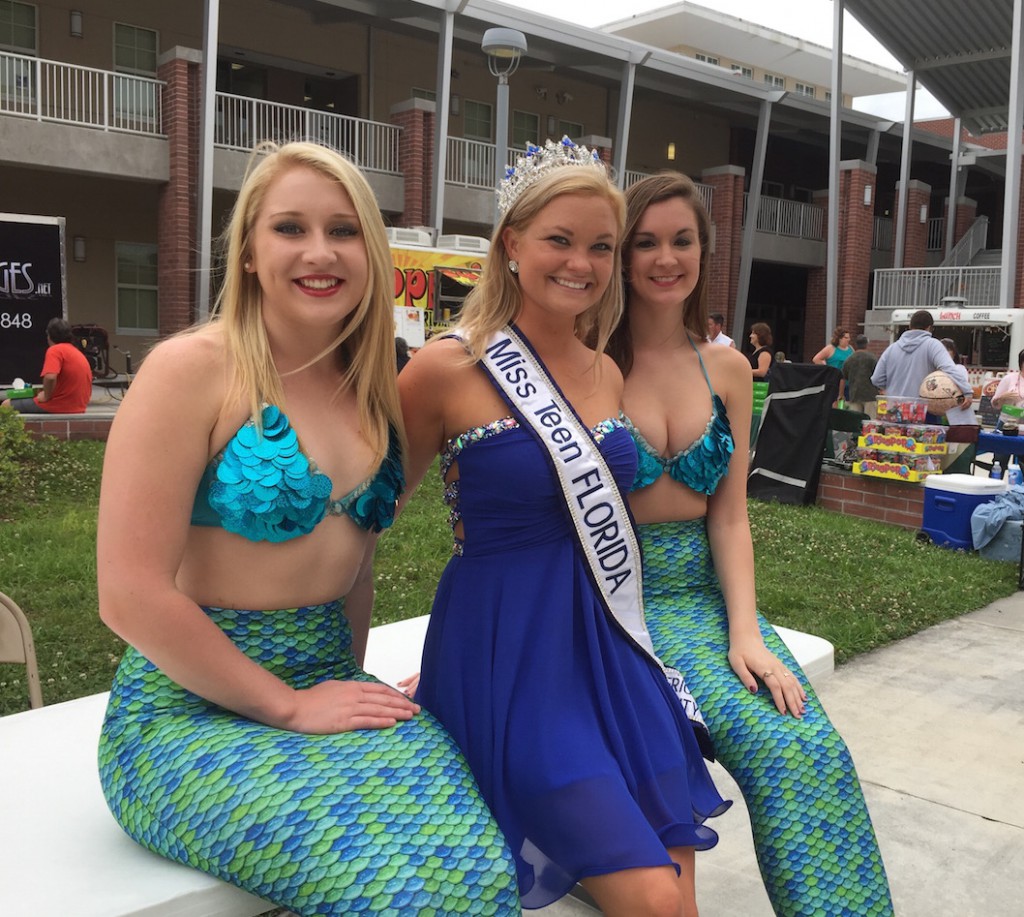 No Weeki Wachee event is complete without Mermaids. Additional loveliness was added by 'Miss Teen Florida'. (I'm not thinking these girls eat a lot of churros – just sayin')
The Sheriff was there along with his 'Civilian Mounties'.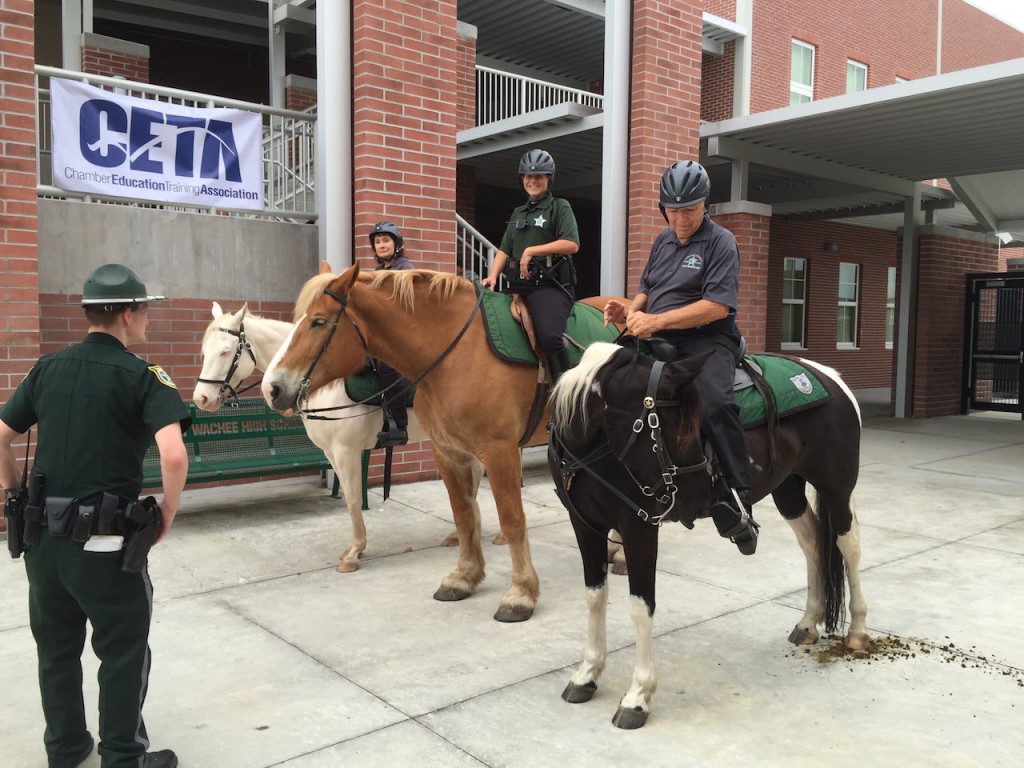 And a really cool cop-car!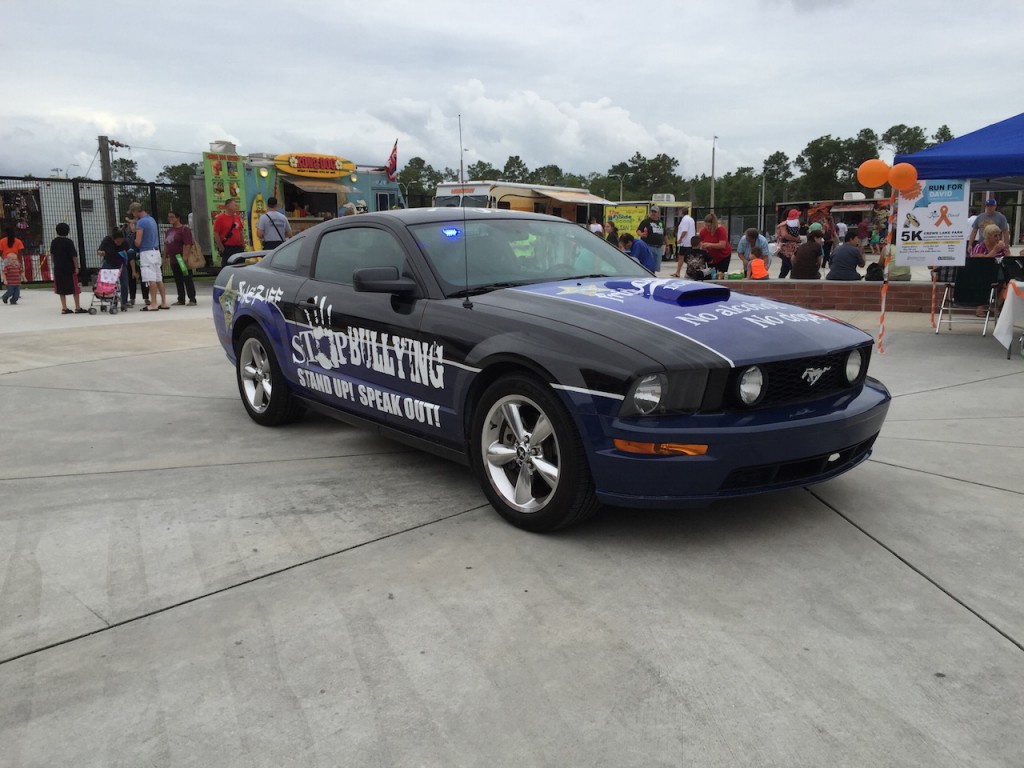 (Ok, I did take issue with one item – the police car was running. The whole time. For it's lights I assume, but the windows clearly showed the a/c going as well. I'm sure the doors were locked, but so many terrible things ran thru my head of what 'could' happen…. beyond the wastefulness and global warming aspect.) Still, a drool-worthy vehicle.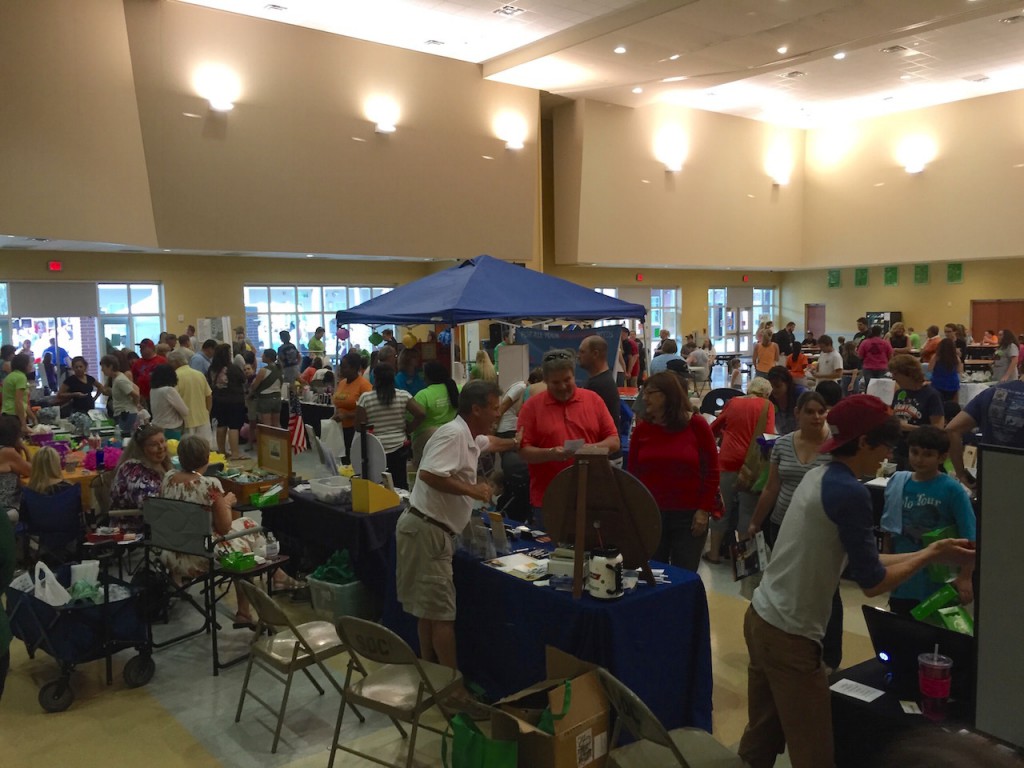 Inside the schools all-purpose room there were more, smaller displays. People selling MaryKay, Insurance, Relay for Life sign-ups, The Girl Scouts, and more. We also found the local Emergency Management Team informing folks they need to make a plan.
…but first I needed an iced coffee.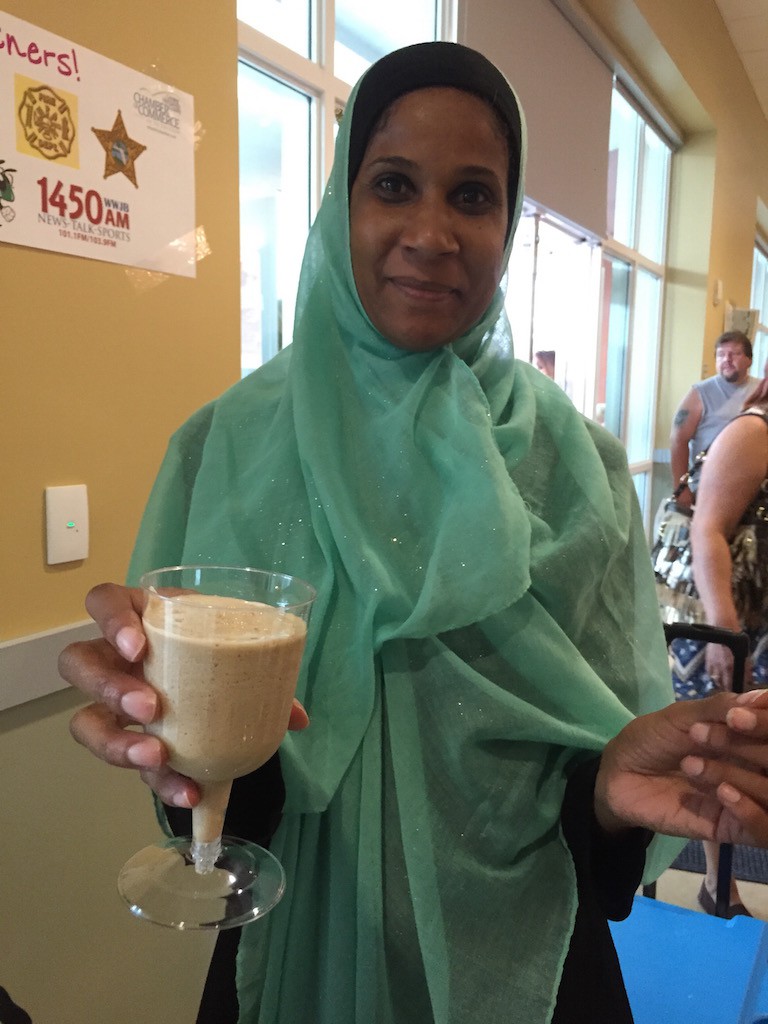 This is some new 'coffee' called Organo Gold. Very tasty. These local ladies were lovely, but I think one of my girlfriend's sells this on the other coast – hmm, I may have to investigate. (Kamak Organo Gold)
Overall, this was a rousing success – I'm sure they'll do it next year. I just hope they don't take the commercialism too far. There was talk of charging admission or for parking. I really oppose the admission thing for a community event, but a 'donation' to the school for parking, sure. A couple of bucks to park is cheap, and expected these days. Although, if you have kids this can be an expensive night, don't make it worse by charging them to get in.
Next week is the schools Athletic Booster Club's Mardi-Gras Night at Glen Lakes Country Club. Let's hope that event is just as successful !