Hey, I've been busy making diet cookies yesterday – too busy to blog. Sorry. I'll get to that later. What I do have for you today is a simple and pleasant post about a flower that surprised me the other day. Actually two of them.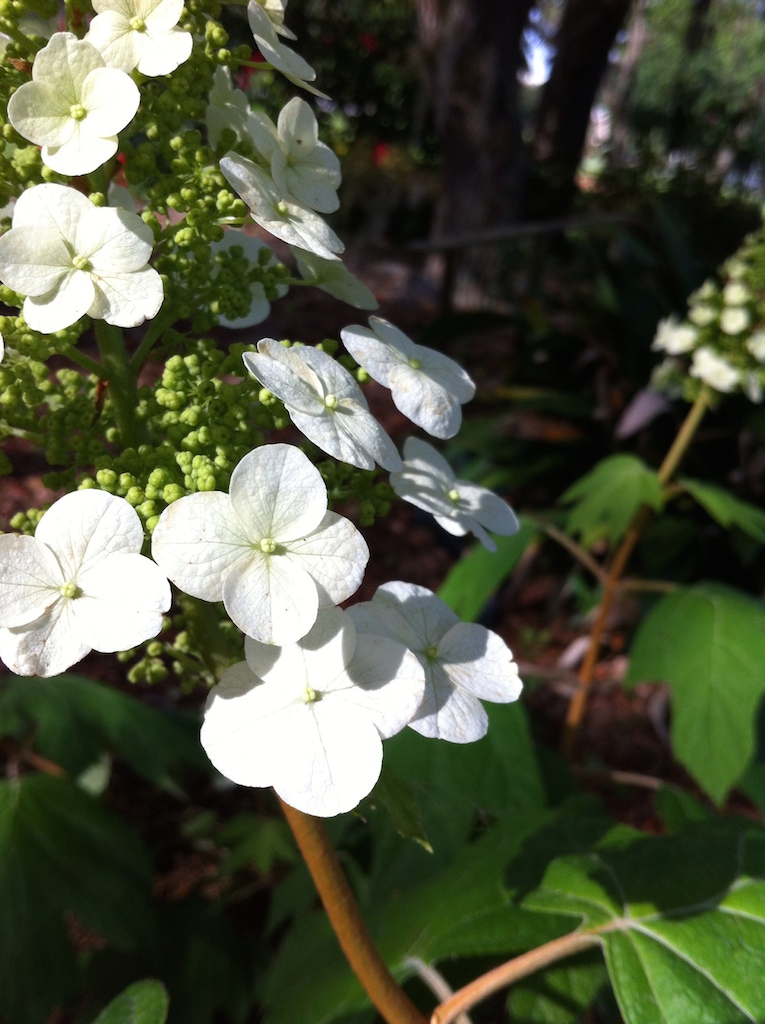 Back in May, this Oakleaf Hydrangea had bloomed in a bright white. Then I drove by the front flower bed and noticed it had changed color – wow ! Red !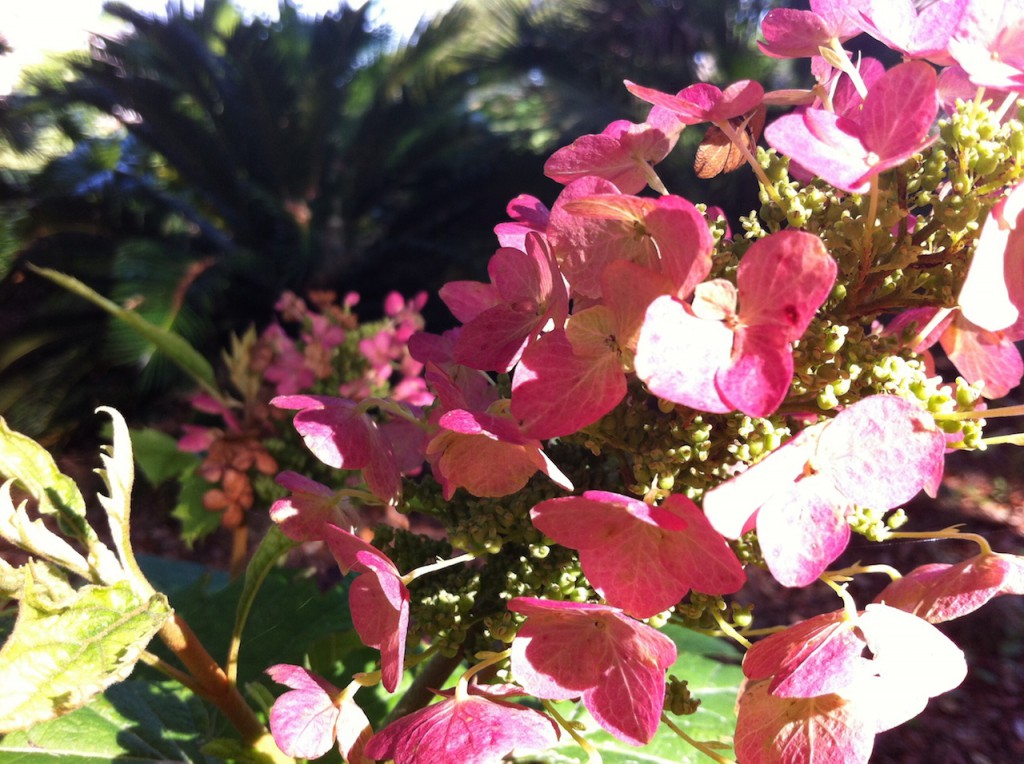 I'm beginning to think this might be a 'Ruby Slipper' Oak Leaf Hydrangea. What a treasure. This bush should continue to grow and fill in an area next to some large azaleas. This way we'll have blooms at different times – beauty all summer !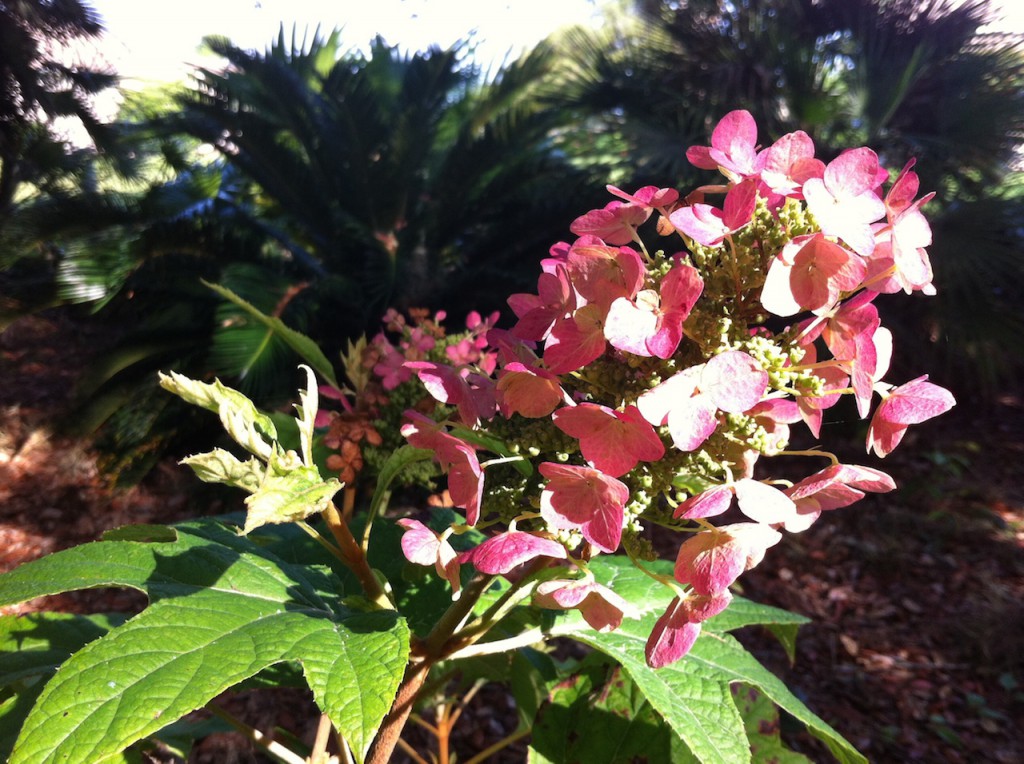 Another summer gem is a hibiscus. Yes, they're everywhere. But this one looks special – it has double blooms.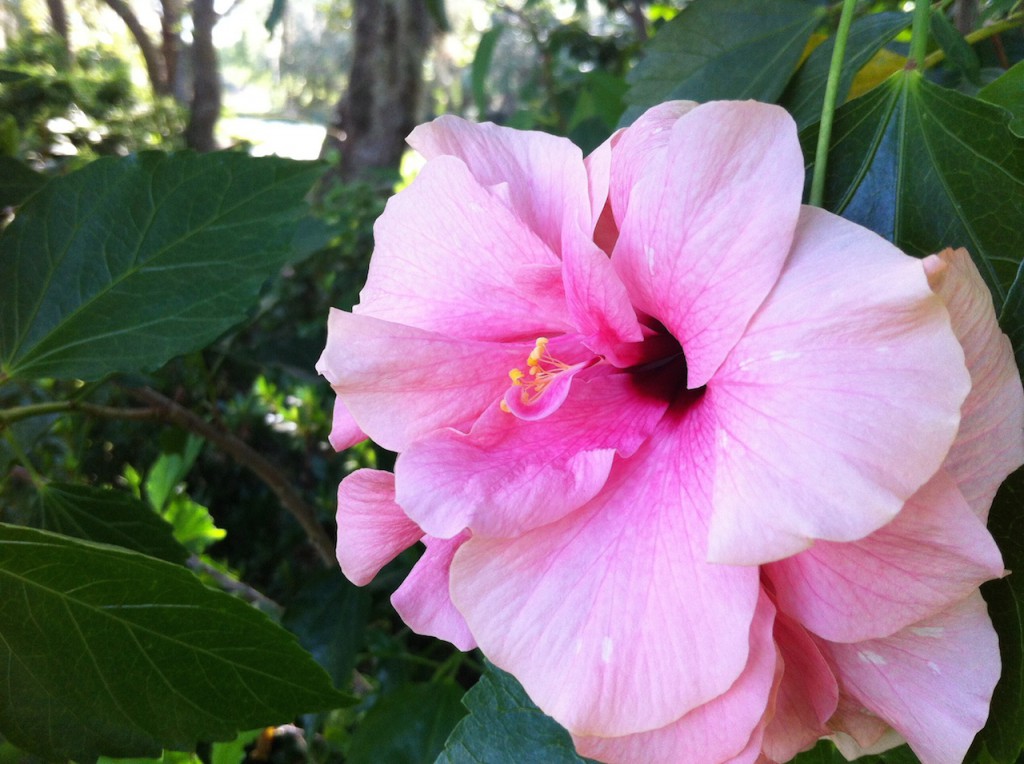 This bush was neglected, covered with vines. After a cold freeze I didn't think it would even live.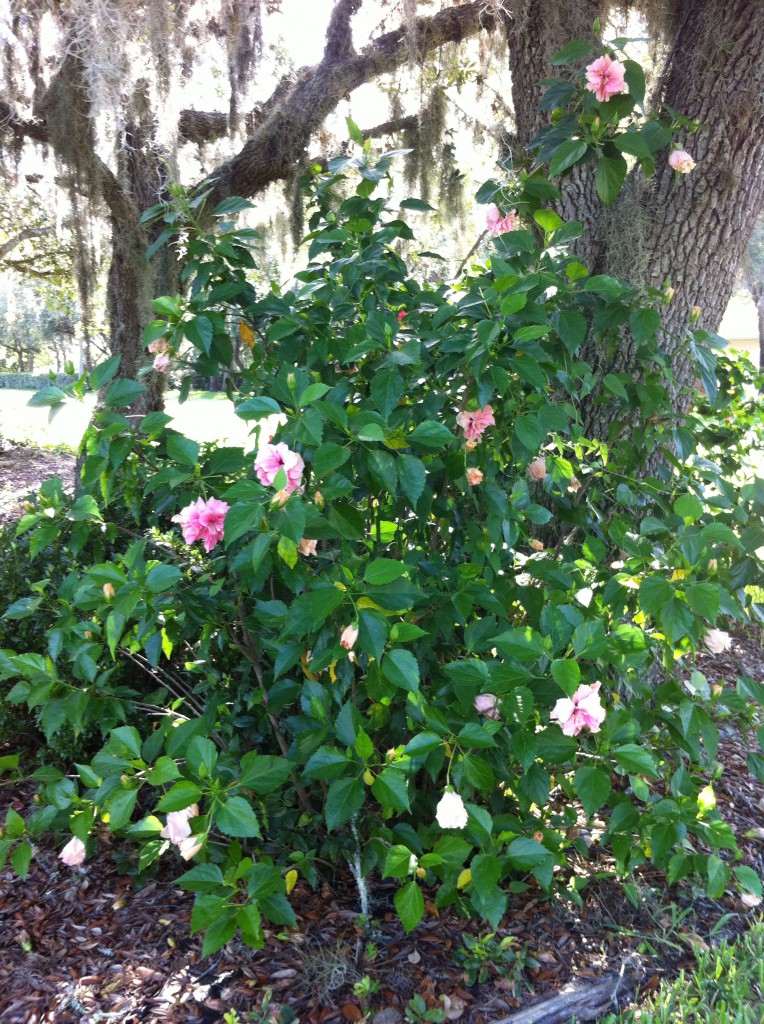 It's taken many seasons of care and nursing to produce these blooms. The plant, when we moved in, was spindly and covered with vines. The roots of the vines were intwined with it's roll ball. Literally sucking the life out of it. It was planted in an unlikely place – under the trees? It seems happy now. A little love, a little Miracle Grow Slow Release, and WOW ! It's taller than me – I actually need to prune it, but I'll wait until those flowers are finished.