Last week or so I posted a little ditty about quinoa, what it is and how to cook it, etc. One thing most people do with it is to add it to a salad. One of my all-time favorite salads is at the California Pizza Kitchen. Called 'Quinoa & Arugula Salad', it's just as advertised,…only better. This is a light tasting salad with enough protein punch to carry you for hours. Since I've mastered the quinoa,…let's make some.
CPK Salad; copycat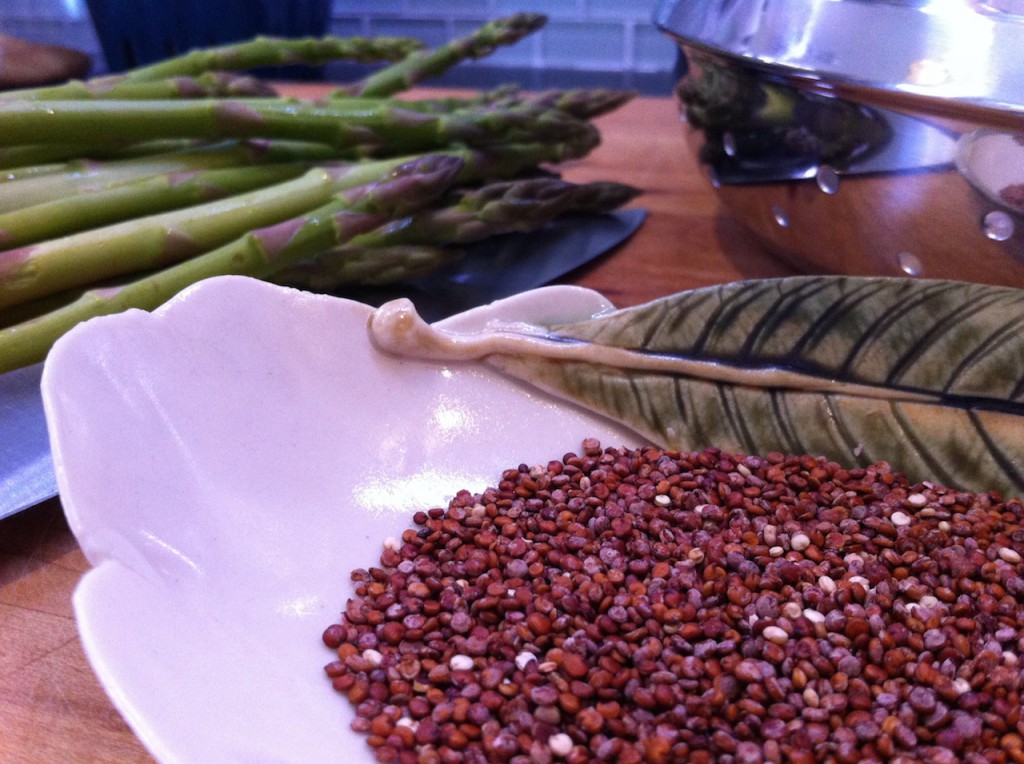 Step 1
Gather some quinoa to cook up, and asparagus to steam.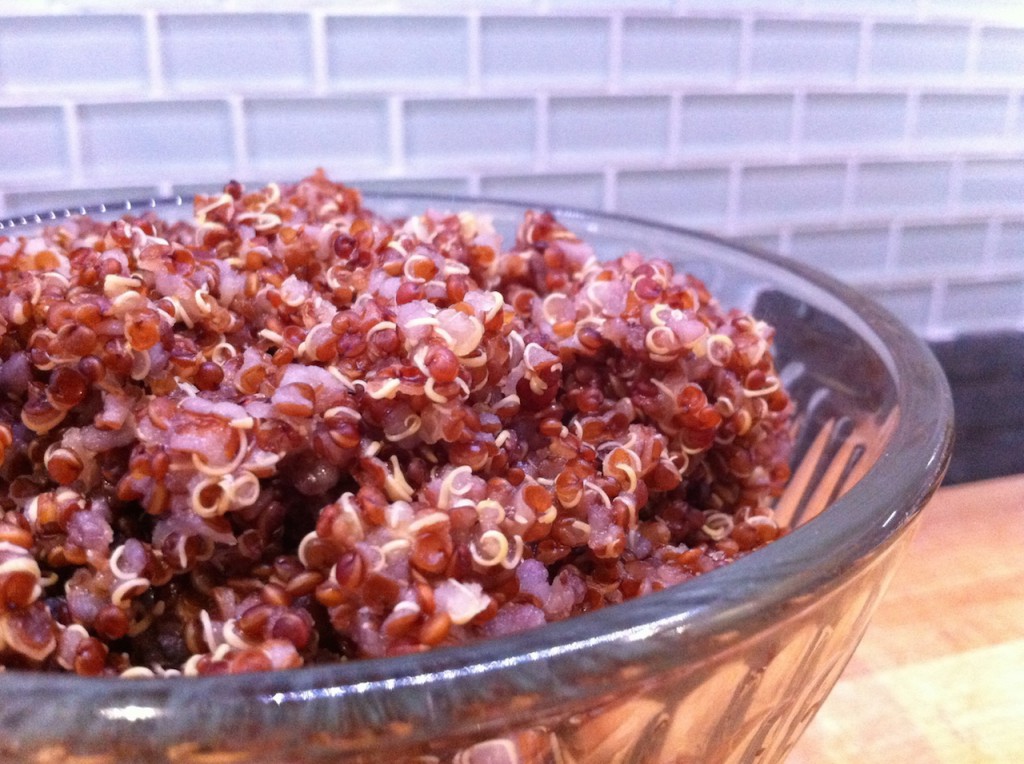 Check that post from last week on making that quinoa!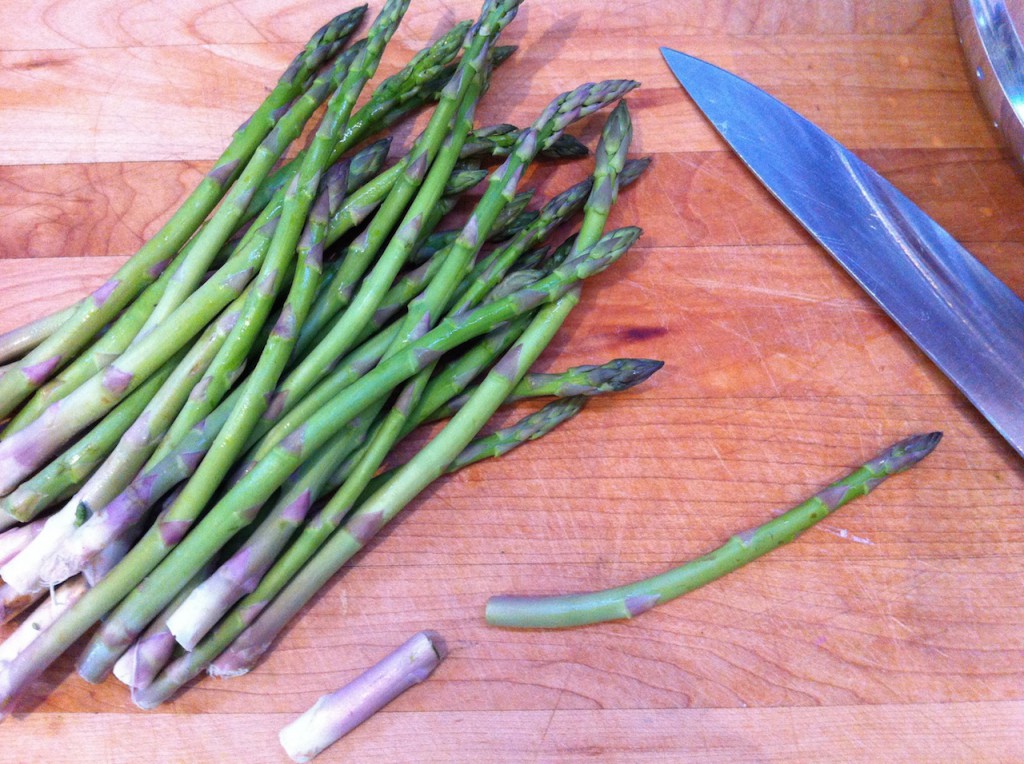 Step 2:
Clean up that asparagus. Bend the end of one until it snaps, then use it to measure where to cut the rest in one whack.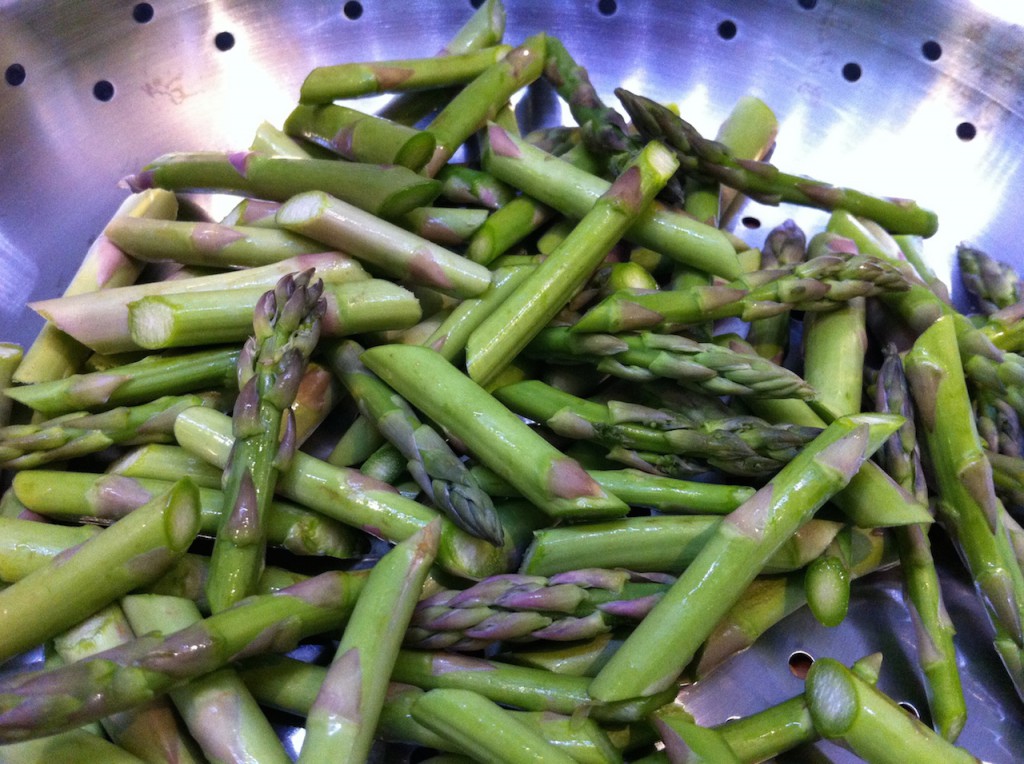 Step 3:
Steam the asparagus. I used a steamer on the stove , but you can use the microwave. To be honest, I let mine cook too long – busy taking photos! Unless you shock them in ice water while they're cooked, but crunchy, there will be 'carry-over'. That means mushy veggies. Don't do it ! Respect the 'grass.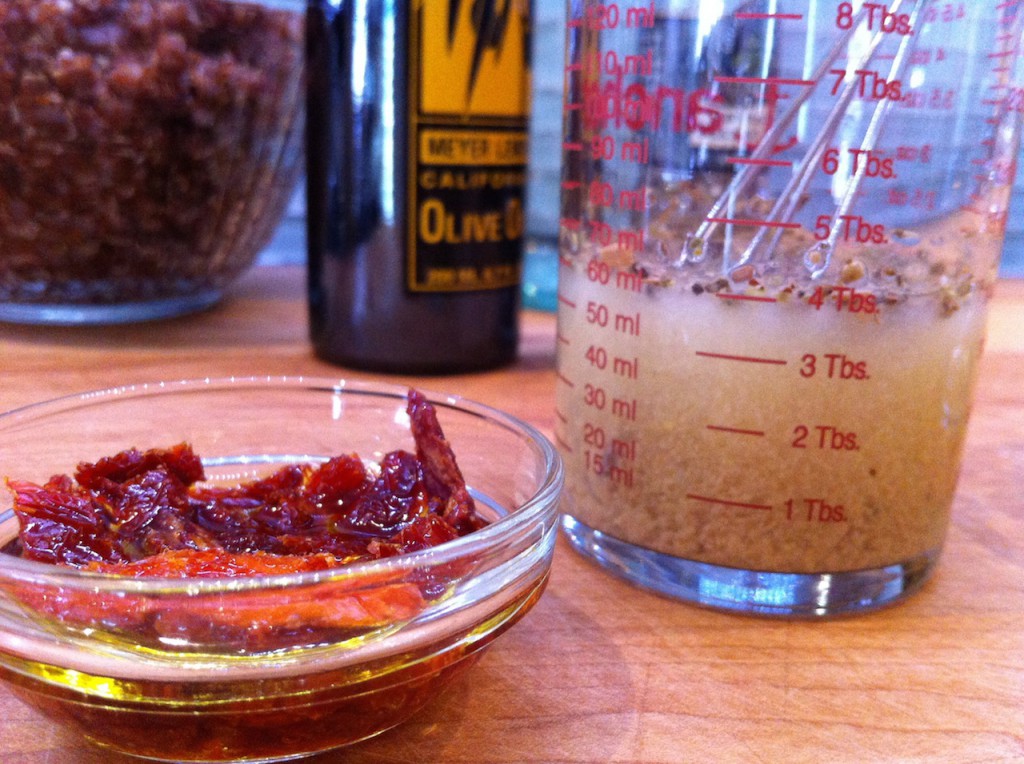 Step 4:
The Dressing.
CPK serves theirs with a champagne vinaigrette. Most online recipes have a slightly different variety, but I'm going full blown copycat here. I love this salad! Why are they so far away !? (the closest CPK is more than an hour drive for me)
My Champagne Vinaigrette:
3 Tbl Champagne Vinegar
1/2 Tbl Dijon Mustard
1/4 tsp Oregano, dried
3 Tbl Olive Oil (the good stuff! – I even used a Meyer Lemon infused version )
1/8 tsp Pressed Garlic (like the tiniest clove from the inside-smashed)
2 or 3 dashes of Hot Sauce
1 1/2 tsp Honey or agave
Get it together and whisk to combine. The mustard will help emulsify the mixture.
The Salad:
OK, so as a salad, it's a make as you like deal…but here's what I did.
On a big plate of arugula mix (I love those baby green mixes), drizzle with some of the dressing and toss. Then sprinkle on about a 1/4 cup of cooked quinoa, 1/3-1/2 cup steamed asparagus, 4 or 5 pieces of sun dried tomato, chopped, a sprinkling of feta cheese AND some red onion*.
Note: How to calm down an onion. Ever get those salads and the onion could take your head off? Yeah, me too. Well, at CPK they don't – why? Are they pickled? No,…it's a head-slappingly simple trick. Slice the onion thin first, let it float in a little ice water while you put together the rest of the salad. Ta-da! Onion taste that won't leave you with 'onion breath'.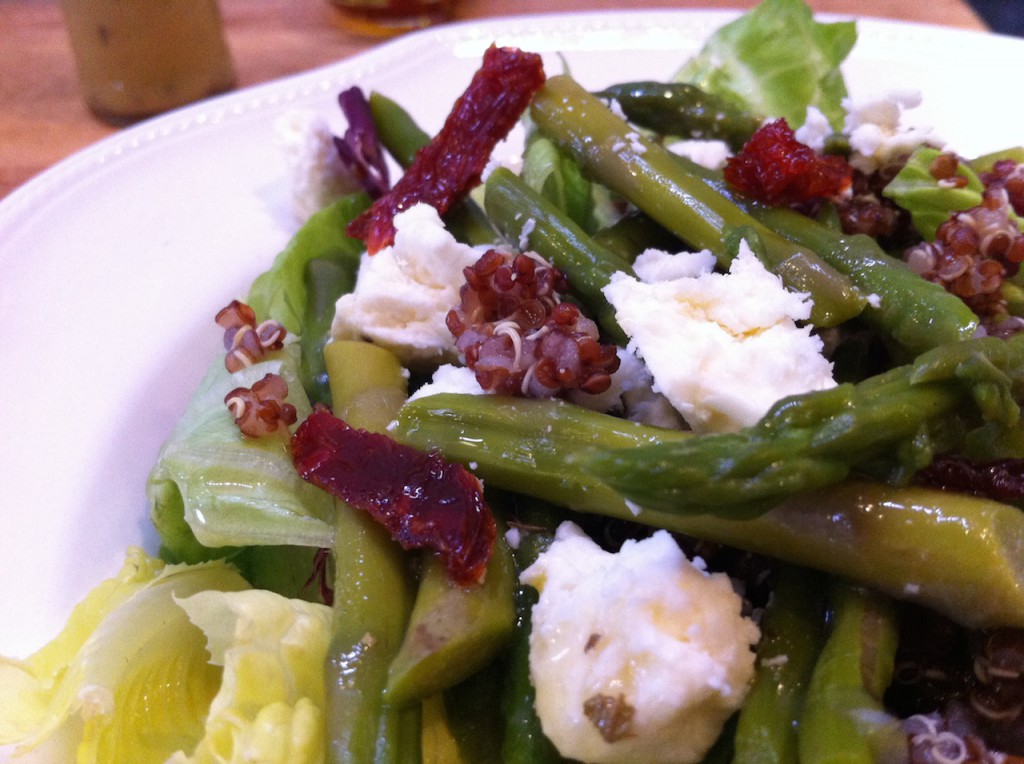 That's it – enjoy !!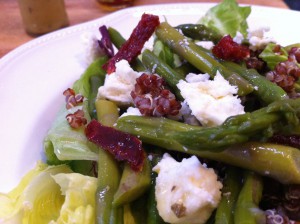 My CPK Arugula & Quinoa Salad
2014-08-27 09:04:24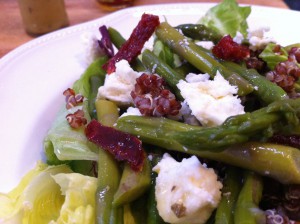 This is even better that I don't have to drive so far to get it !
Salad
4 Cups Arugula Greens Mix
1/4 Cup Quinoa, cooked
1/2 Cup Asparagus, steamed
1/4 Cup Red Onion, sliced, soaked
4 or 5 Sundried Tomato pieces
1/4 Cup Fetta Cheese, crumbled
Dressing
3 Tbl Champagne Vinegar
1/2 Tbl Dijon Mustard
1/4 tsp Oregano, dried
3 Tbl Olive Oil
1/8 tsp Pressed Garlic
2 or 3 dashes of Hot Sauce
1 1/2 tsp Honey or Agave
Instructions
Make up the dressing.
Get the onions soaking in ice water.
Toss the greens with a drizzle of dressing.
Top with everything else and enjoy !
Notes
Yes, there will be dressing left over. That's ok, because theres all that asparagus to use up - and more salads to make!
Adapted from California Pizza Kitchen
Adapted from California Pizza Kitchen
BadZoot https://badzoot.com/