The other day I found myself back at our local farm-stand, Frazier Farms. This time it wasn't just corn I was after. I'd gotten an email that they had Conch Peas! Fresh conch peas are a Southern specialty and very hard to come by. They're delicate and only available fresh for a short time each year. Pricey too, but when you consider what you pay the grocery store for a simple tomato ($4.50+/lb !!)? …these are peas,…that have to be picked individually, shelled from their little pods, and weighed out into bags. Ugh – ok, $5.60/lb ? – Yes, please!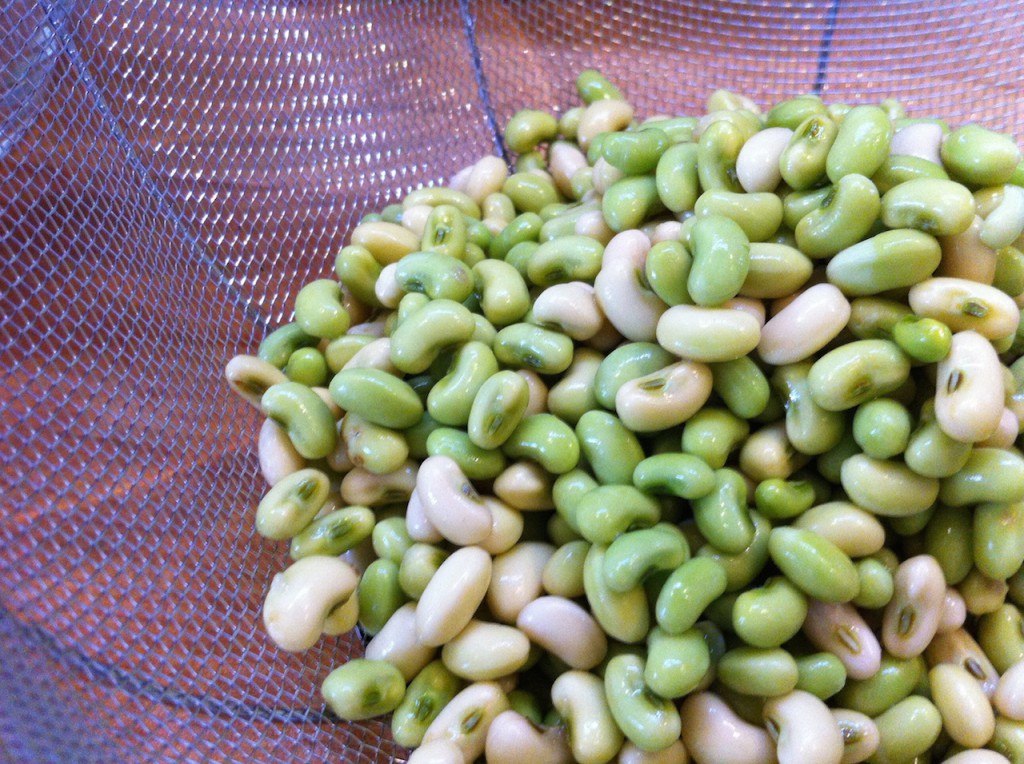 The kids helped me gather some corn – this time there was both Sweet Yellow and Silver Queen corn. I can only handle about 12 ears at a time, between freezing and dinner options. Tonight we had a dinner guest, who'd never had them, so I thought I'd cook up some of those yummy peas. Most Southern cooks will boil the peas to serve. Ms.Sharon at Fraziers had said to use chicken stock and toss in a bit of fresh okra – boy, did that sound good! Maybe next time – I did buy 5 lb of peas! I wanted to do something a bit unexpected. The other day I made a delicious 'Sautéed Corn'. Super simple, fresh corn off the cob tossed into a skillet with butter, salt & pepper. Then sautéed until golden. OMG – so good! Could it be better with the addition of Conch Peas? I think so.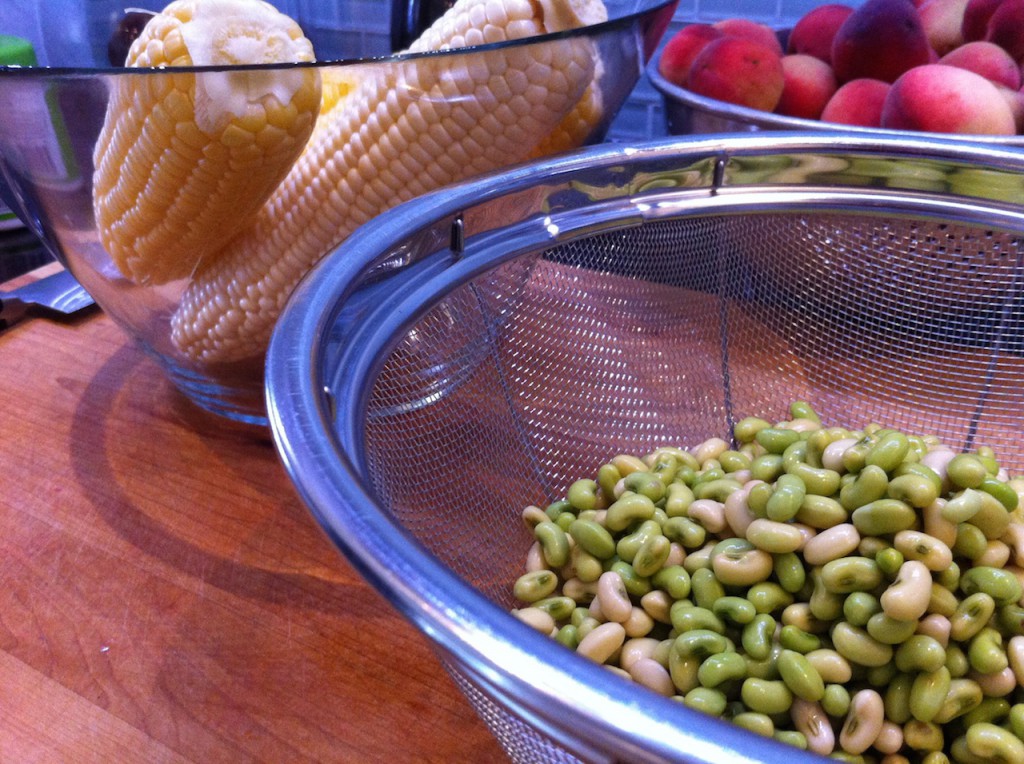 Southern Succotash : Conch Peas & Sweet Corn
Take about 3 – 4 Ears of fresh Corn
3 Cups of Fresh Conch Peas
3 Tbl Butter (yes REAL butter…it's not very much!)
Salt & Pepper
1 Tbl Salted Herbs (remember that post?)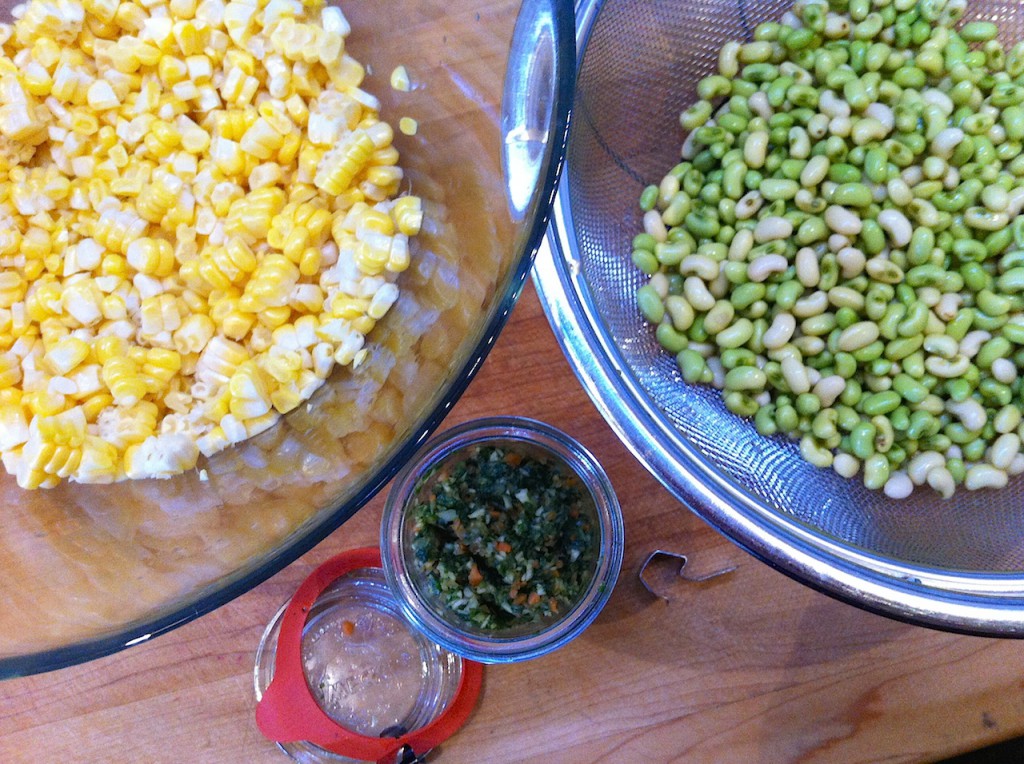 Step 1:
Cut the corn from the cob and rinse the peas. Dig out that jar of 'Salted Herbs' from the fridge.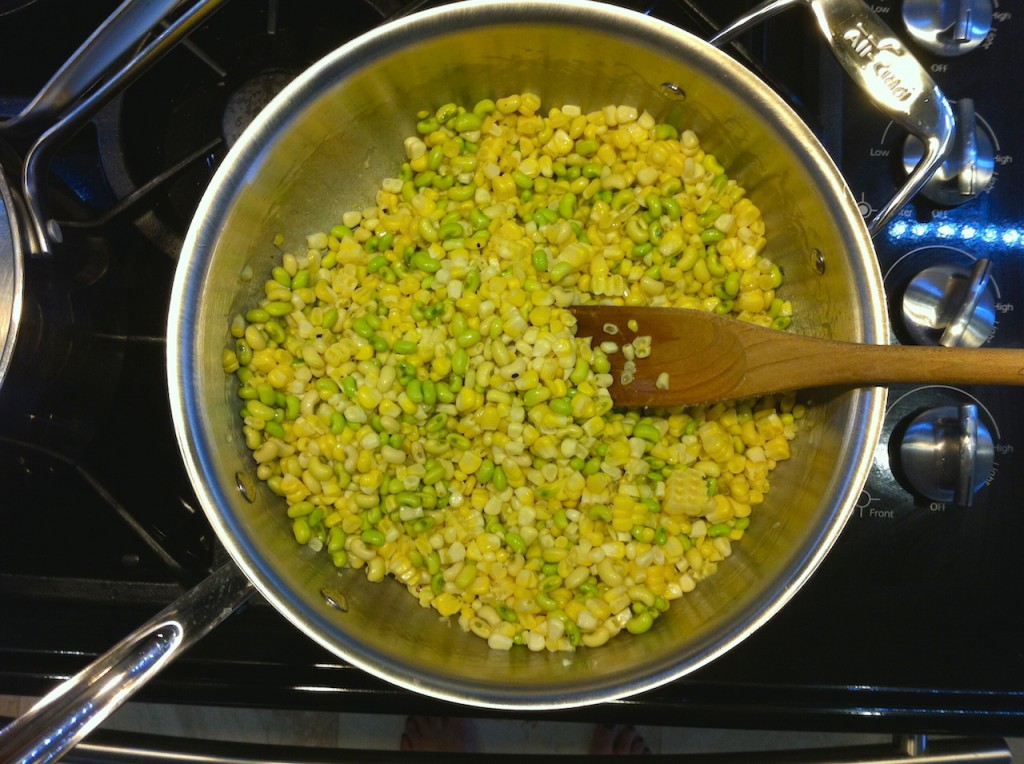 Step 2:
In a large skillet, over med-high heat, melt the butter and add a bit of pepper (salt is later). Get the Corn and Peas cooking. The corn will release some of it's juice and will make a delicate sauce. Along with the butter, it'll coat the veggies as they cook.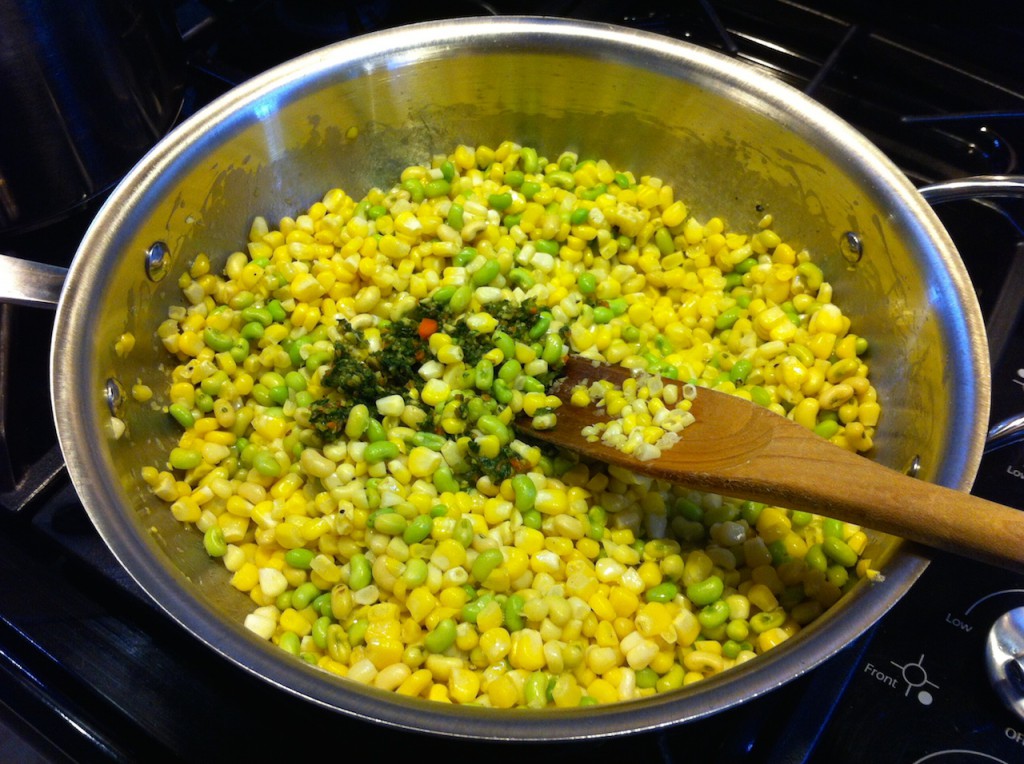 Step 3:
After about 5 min of cooking, add in the Salted Herbs. Continue to cook another 5 – 8 min. The herbs will give the dish some more flavor and adds salt. Give it a taste before serving, you may want more regular salt.
If you don't have the herbs, I might suggest some finely minced parsley, or cilantro (if you're a fan).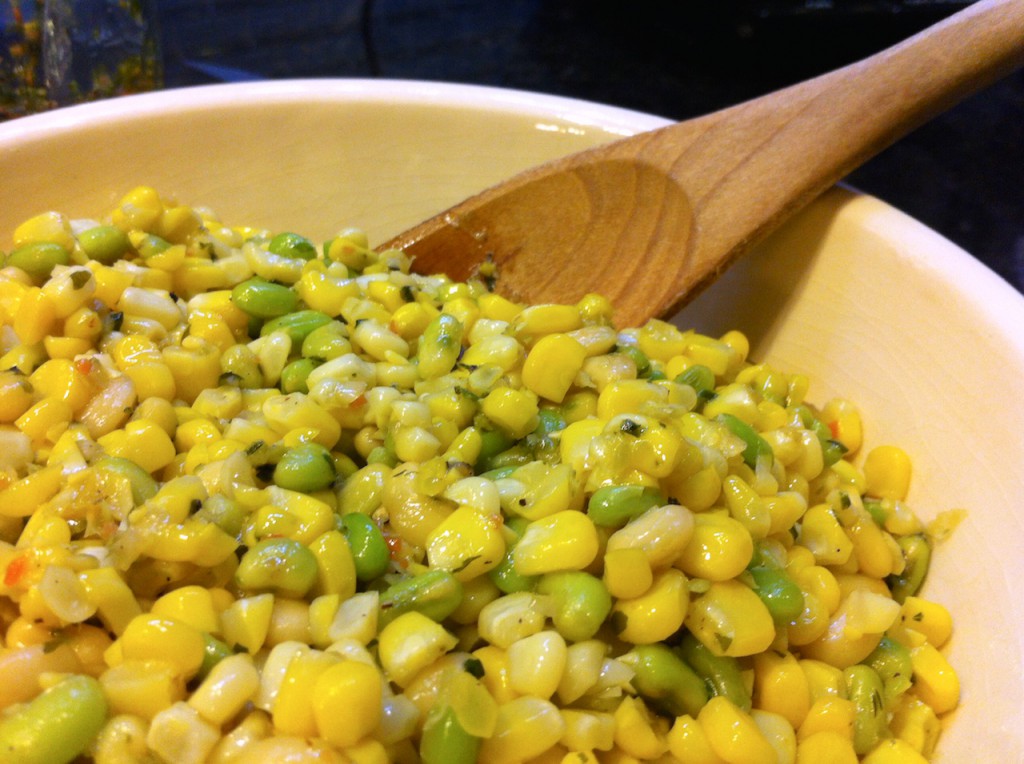 That's it ! Everything has a fresh taste !! And what's better than fresh buttered corn ? Fresh buttered conch peas!
Enjoy those peas while they're still available – I'll be freezing some of mine today – or something else, I haven't decided what.