Who loves a cheeseburger in paradise?! Yes, me too!! But alas, my backside can't handle me eating anything with the combination of both 'cheese' and 'burger' in the name. My guys on the other hand are burger freaks! A bit ago we did up some burgers on the grill and they looked at me with sad eyes of "Aww, you can have just a little one? Can't you Mom?", "No, I cannot – you boys enjoy." , I said. I continued to compile a huge salad and thought,…wait a minute….I put everything else on a bed of lettuce, why not a burger? I brought my unfinished salad to the table and proceeded to top it with tomatoes, onions, and a crumbled up slice of pepper-jack cheese, and yup, you guessed it – a juicy grilled hamburger (just the little one)! Complete with big kosher pickle – hold the draught beer.
The guys watched on with odd looks as they so often do (you should seen the when I did this with Sloppy Joes). Then I made the dressing,…I took everything I'd normally put ON my burger and put it in a little bowl, whisked it together and poured it over the greens and goodies.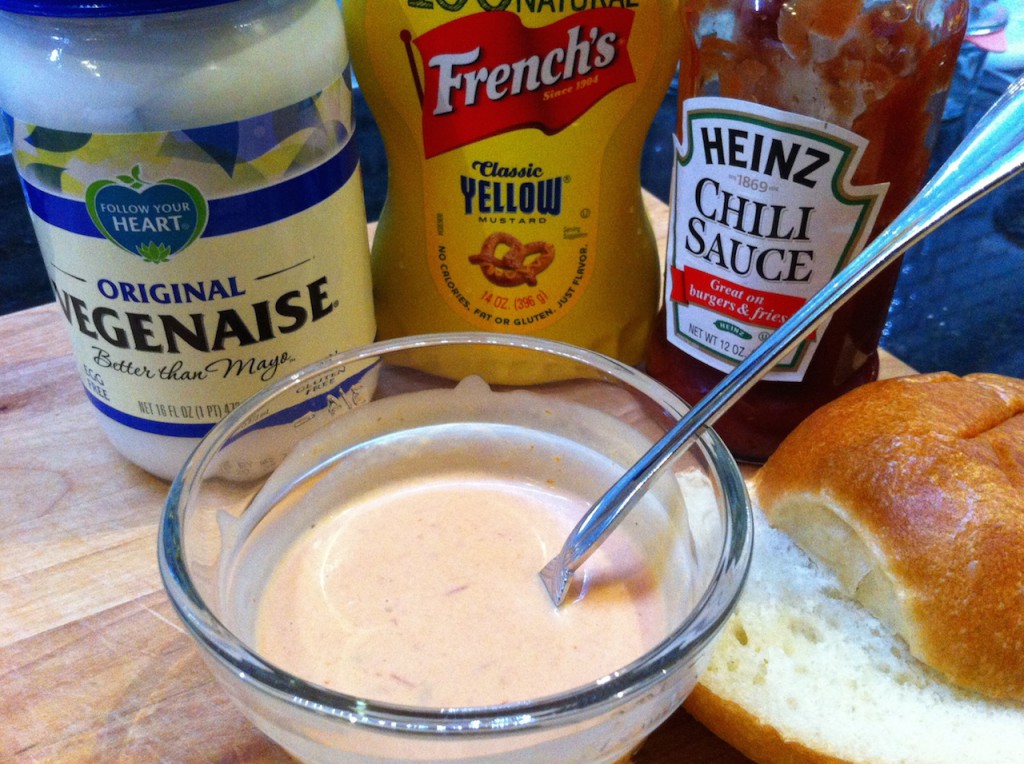 2 Tbl Mayo (or Vegenaise here)
2-1/2 tsp Chili Sauce (ketchup's spicy cousin)
1/4 tsp Yellow Mustard
That's it. I thought about adding a touch of relish or pickle juice, but that's just too close to a weird Thousand Island Dressing. No, put that pickle on the salad – good choice.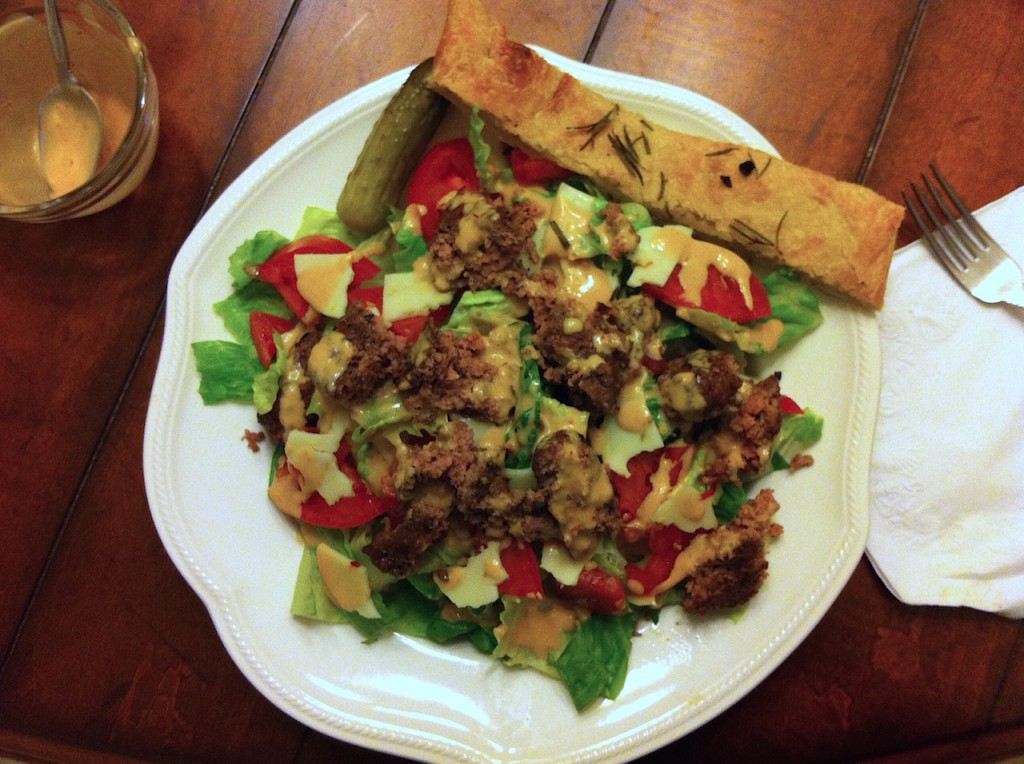 This was genius !!! It was so good – and I didn't feel left out of the fun at all. I thought about eating a bun on the side, but I was really feeling good about being so healthy I left it alone. Instead, I had made some foccaia style bread out of some needed-to-be-cooked pizza dough. A little olive oil, some rosemary – done! The salad was so huge, that they'd eaten 2 burgers by the time I'd eaten down my mountain of healthy deliciousness!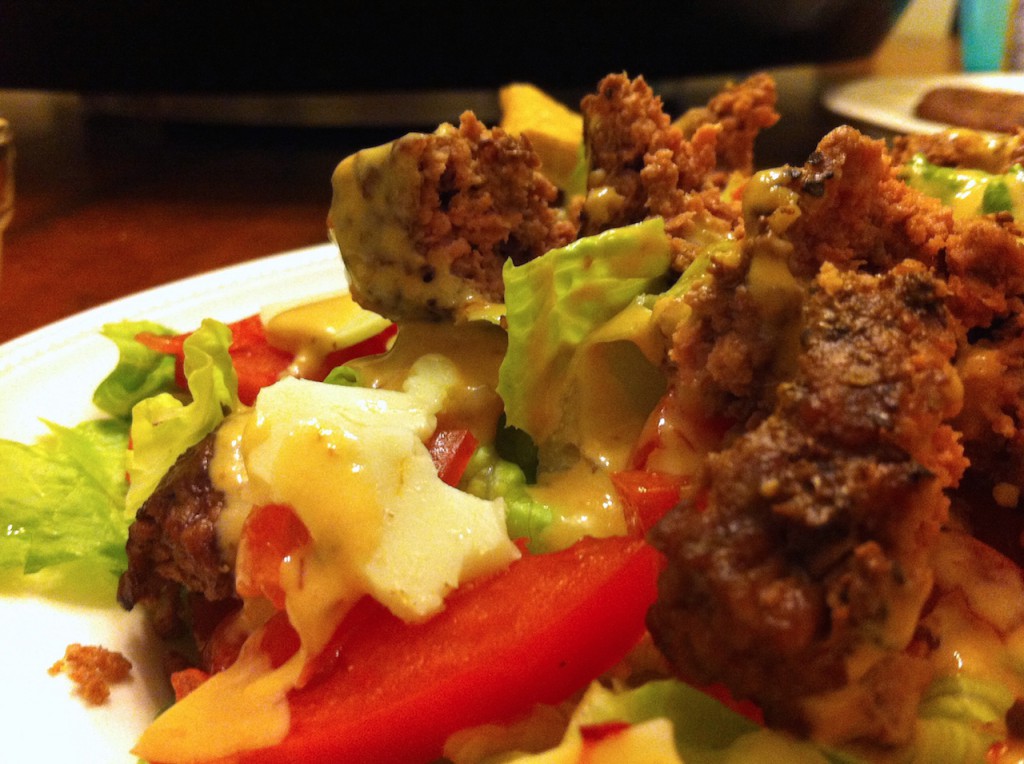 Next time, don't be left out of cheeseburgers in paradise – besides, we have to wear bathing suits in Paradise and I'm hoping to NOT have a backside that resembles a cheeseburger!