This should be on everybody's Bucket List. Period. A few days before we left on our big adventure, we had watched a Ken Burns documentary called The National Parks: America's Best Idea. I like Mr.Burns work, and this one did not disappoint. I learned so much. I really didn't realize that we, as Americans, came up with the idea of reserving stunning places to be held in trust for the people…all people. I was surprised to learn what lengths nature loving citizens like John Muir and Theodore Roosevelt had to go through to get this implemented. Today, I wish i could thank them personally. I, mean, I've seen some beautiful places – from the Keys, to the Pacific and as far as Alaska. Nothing and I mean nothing compares to this.
Let's back up just a bit. We arrived late in the afternoon at Oakhurst and got setteled in to the Best Western Gateway Inn there. Yes, another BW. This one had a double room, like a suite, which gave Will his own space without burning up more points for an extra room. Perfect! Since our change of plans in Santa Barbara, we're only staying one night. Once again, we had to make it count. We put in some laundry and went sightseeing around town.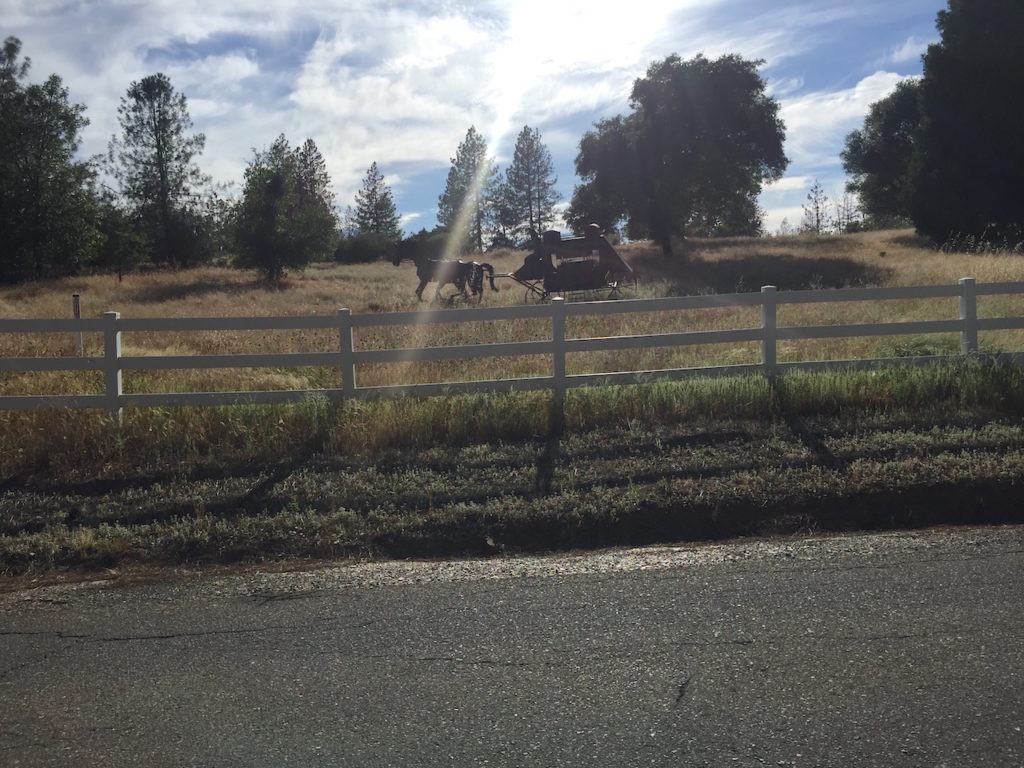 Yard art at this house was cool – a wrought iron stagecoach. The sun made for a lousy shot, but it'll do. We drove around and Will was in love with the area. We stopped at a spot at the top of the mountain where there was a real estate sign at a bald patch of dirt. Will was like, "Wow-this would be a great spot for a house!" we saddly informed him that this once was. All over, there were new homes and bare foundations left from the terrible fires that ravaged the area some years back. Sad and beautiful all together.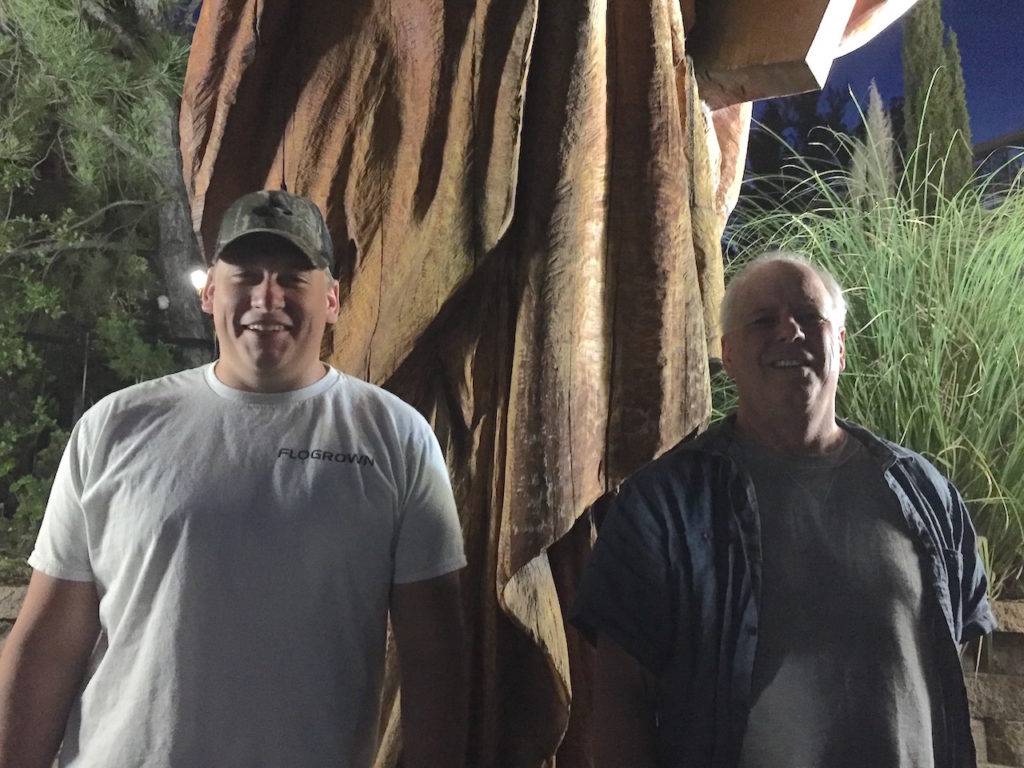 Later, we returned and discovered that the town of Oakhurst was really pretty small. We decided to eat at the hotel and get an early start out to the park. A good idea.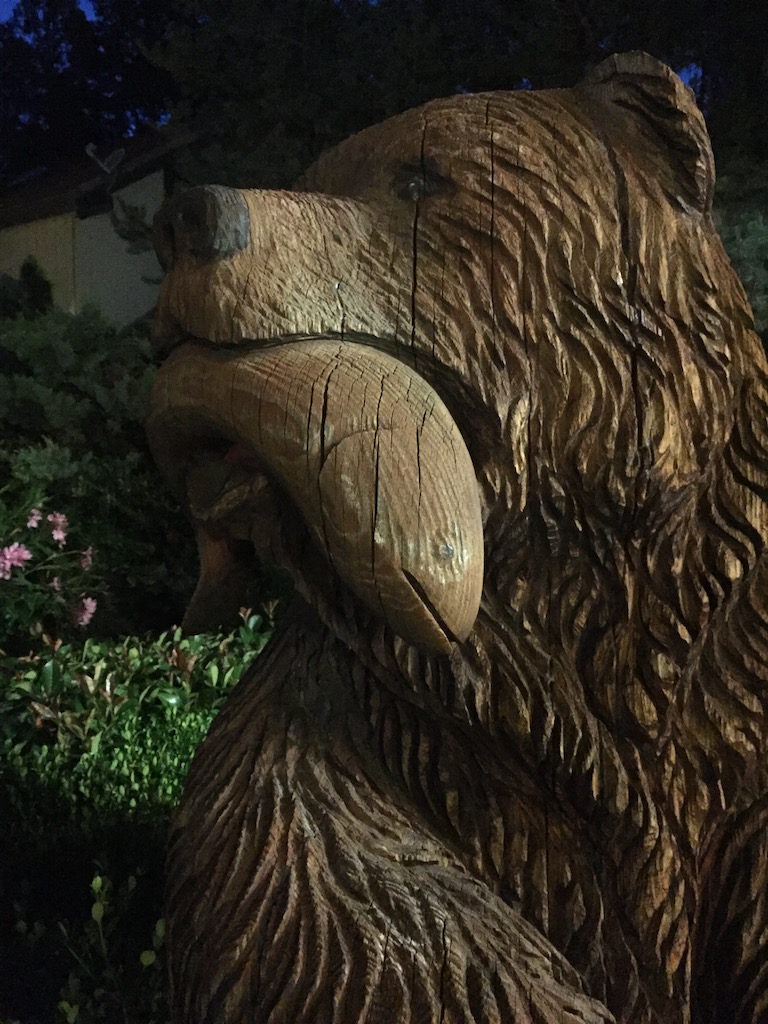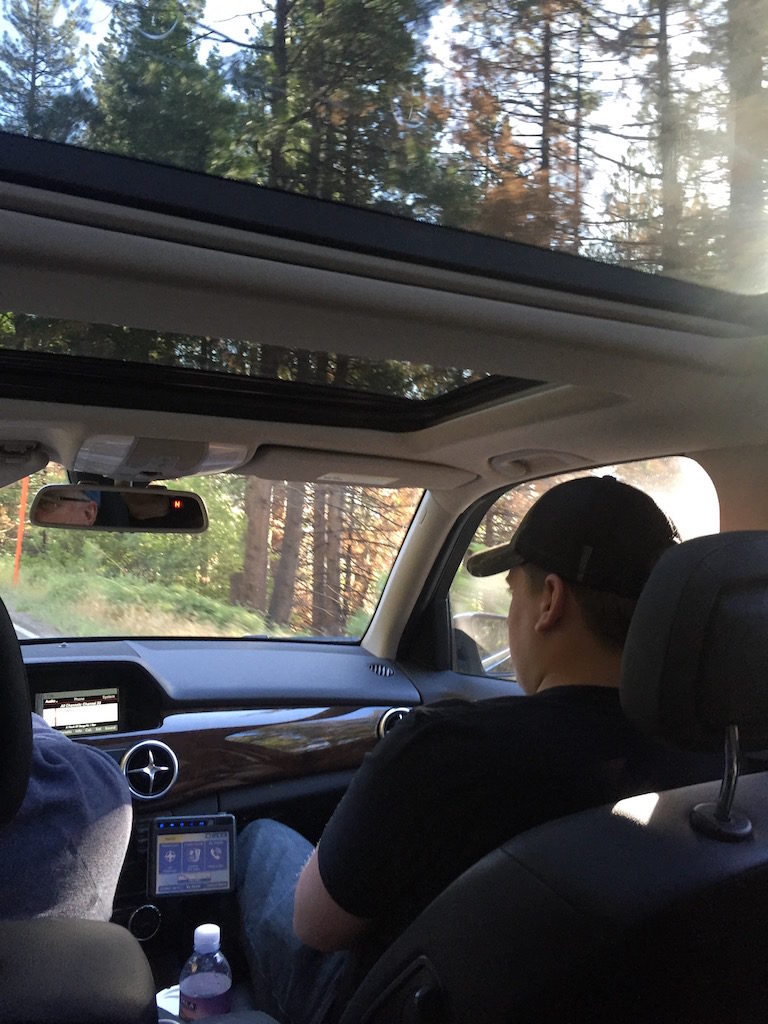 We got underway just after daybreak. I'm so glad that Jon drove – those switchbacks were crazy! For all of you that like those rollercoaster videos….
…you're welcome.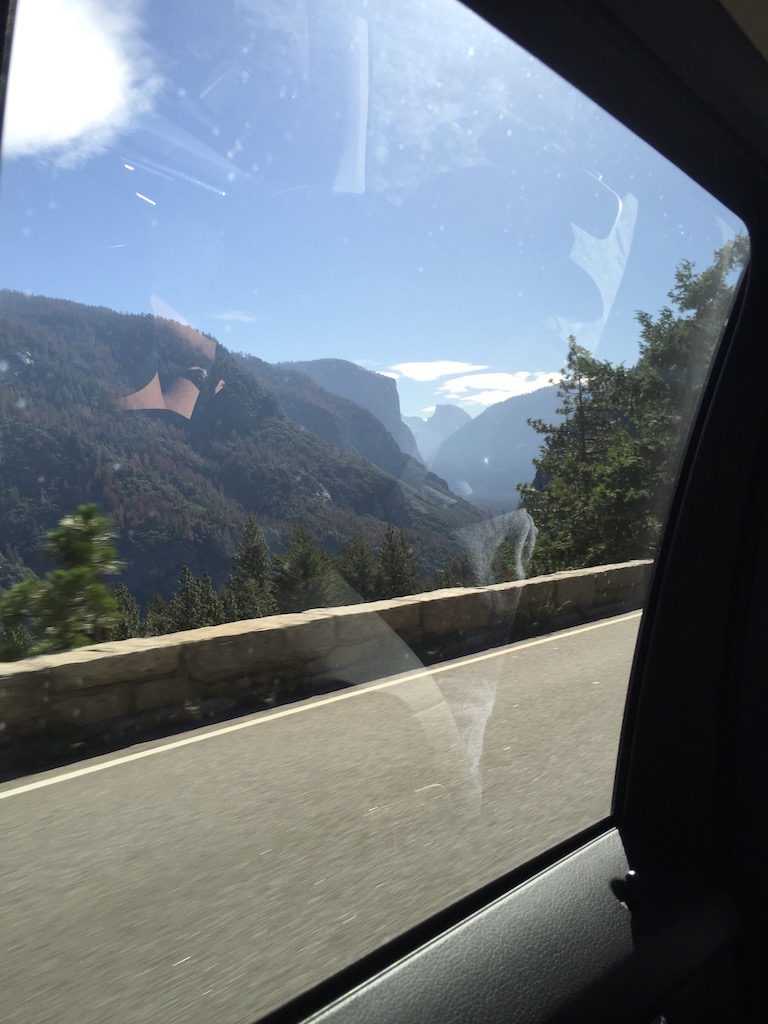 Then we could see the valley in the distance.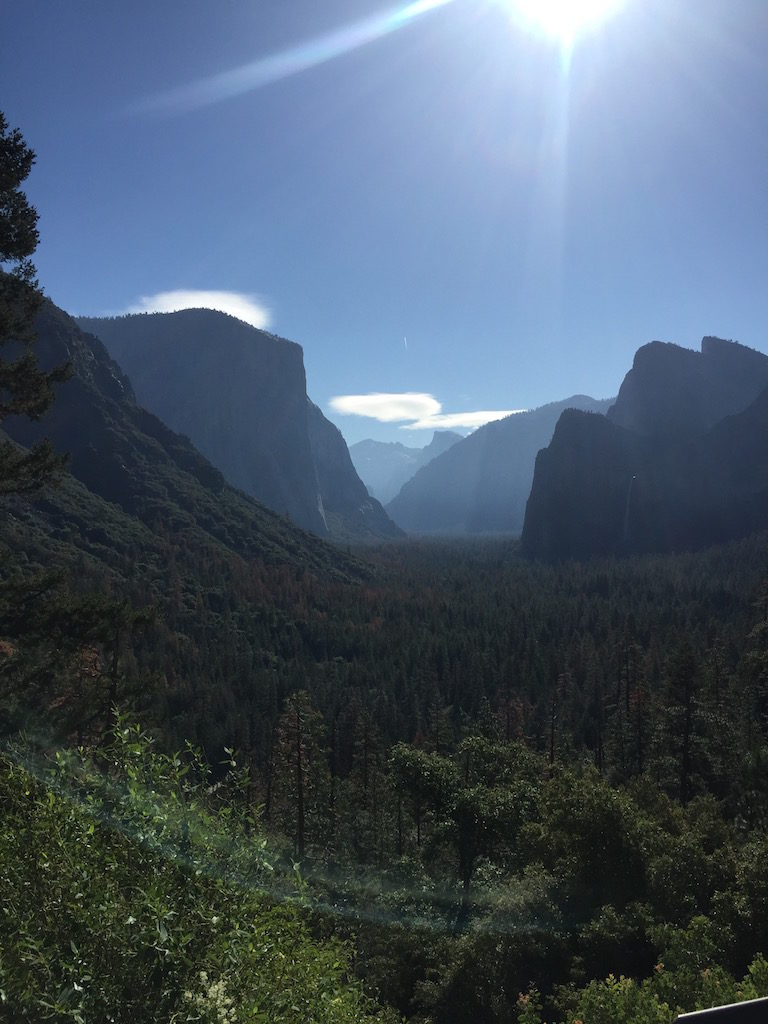 Around the corner and into the clearing…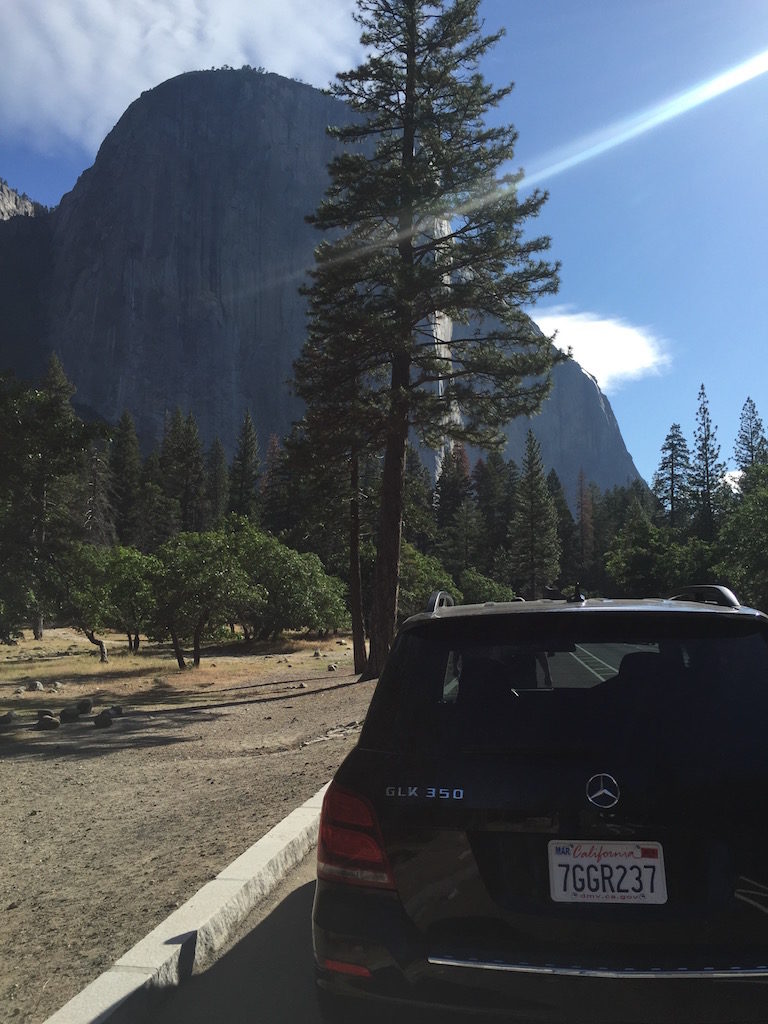 Don't bother buying postcards – every shot is postcard worthy!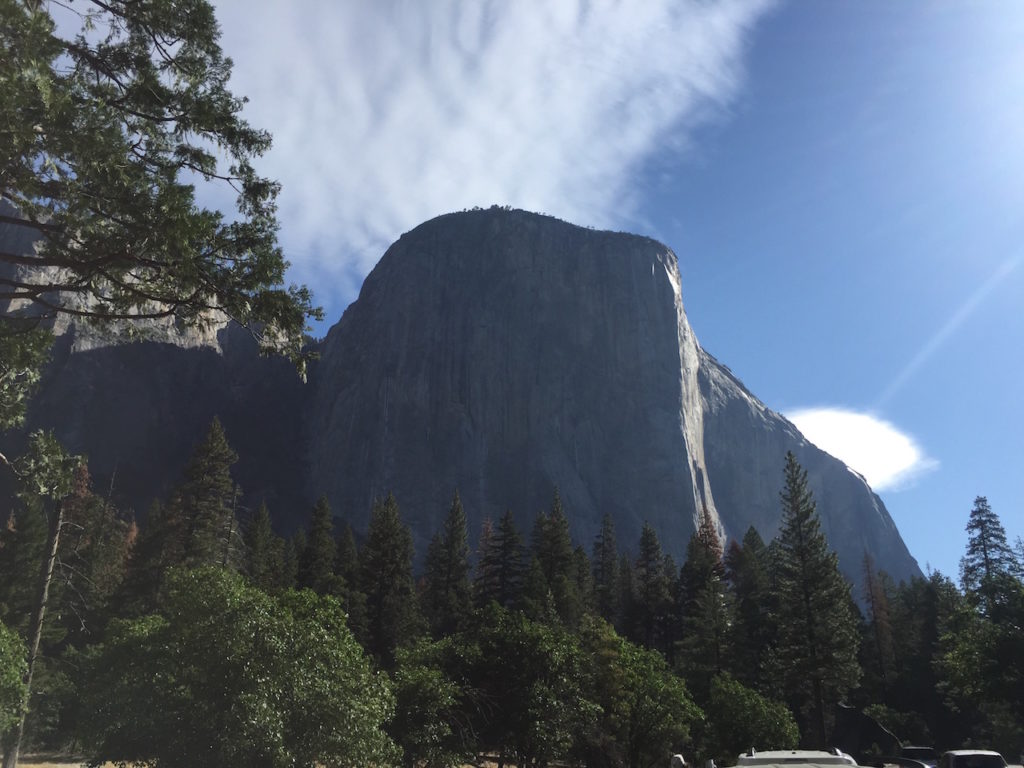 We found a little picnic spot and walked around a bit. The weather was beautiful and the temp was cool and morning fresh.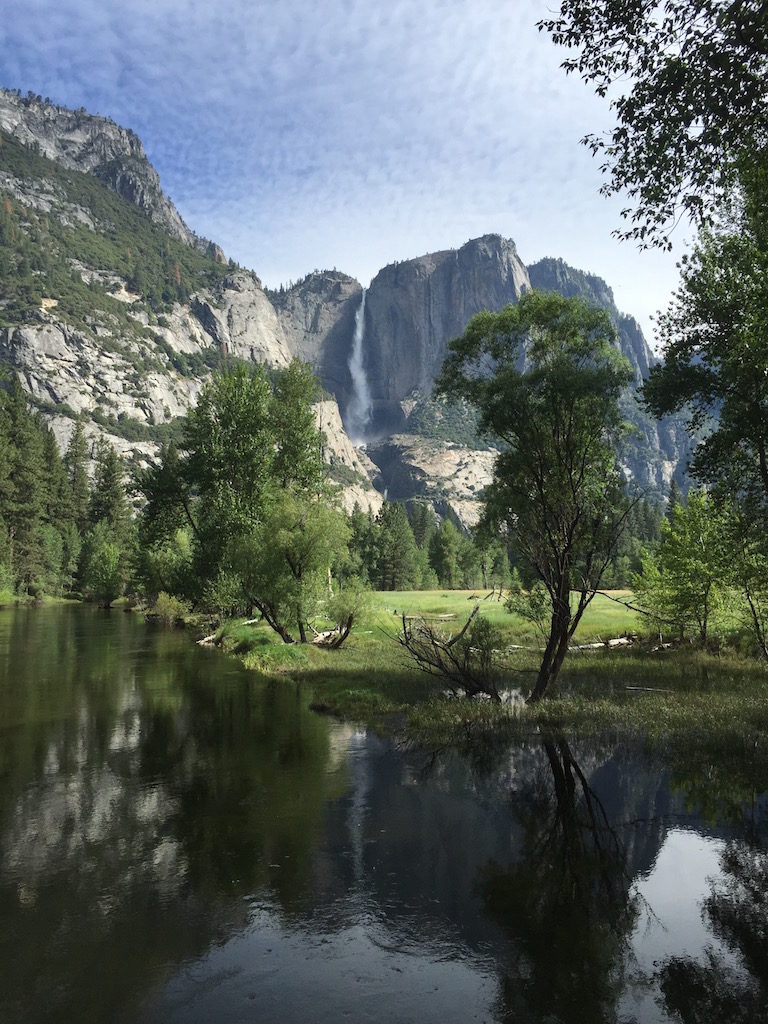 I started walking a path through the valley floor and stopped for a photo. I then paused and thought about the documentary I'd seen. I thought of what this would have become without their foresight and detirmination. Blanketed with casinos and strip malls (I've been to Niagara Falls) – I was a little choked up at the image in my head. This is such a powerful landscape. Yes, the word is powerful. You just can't grasp it without giving pause for reflection.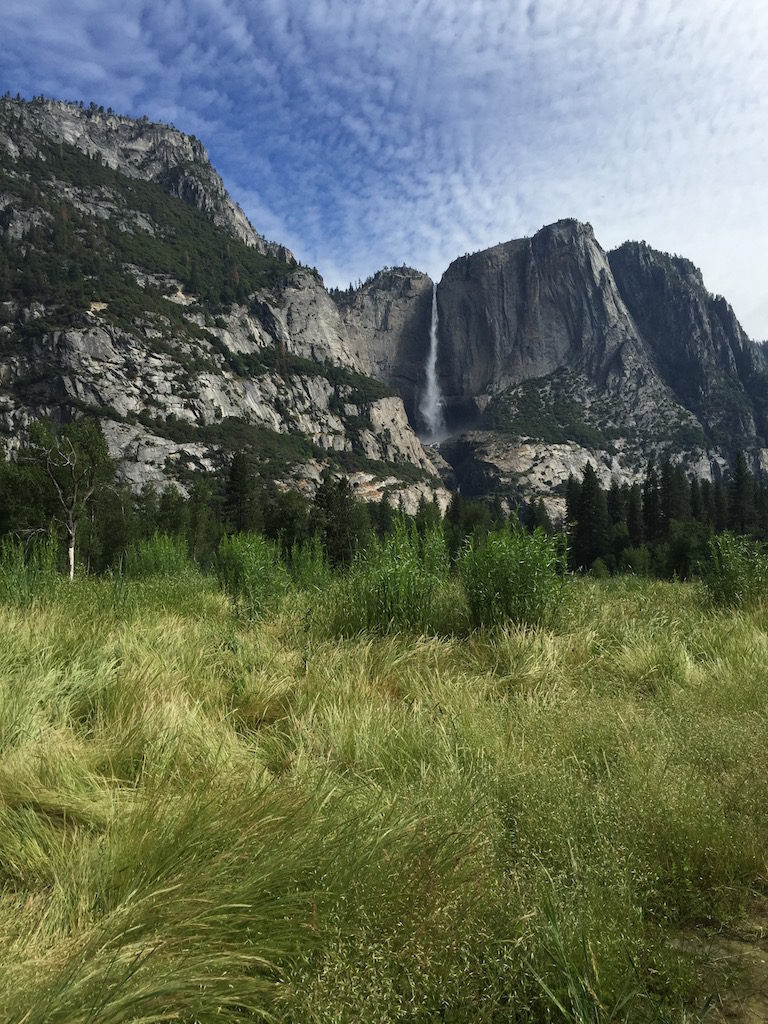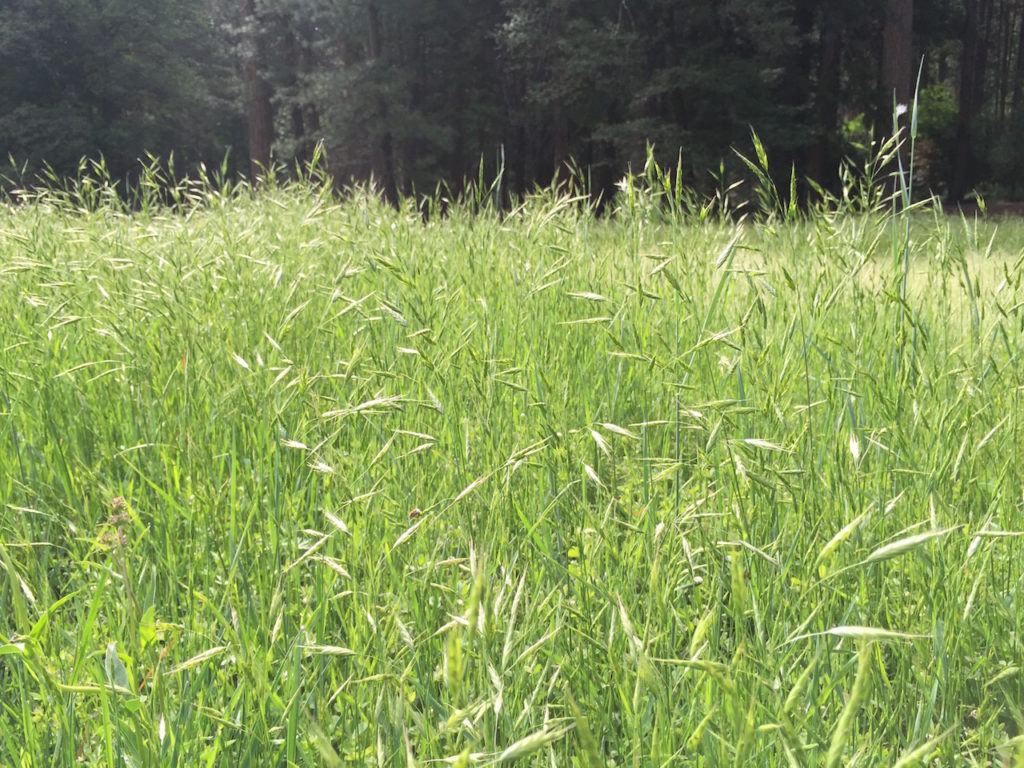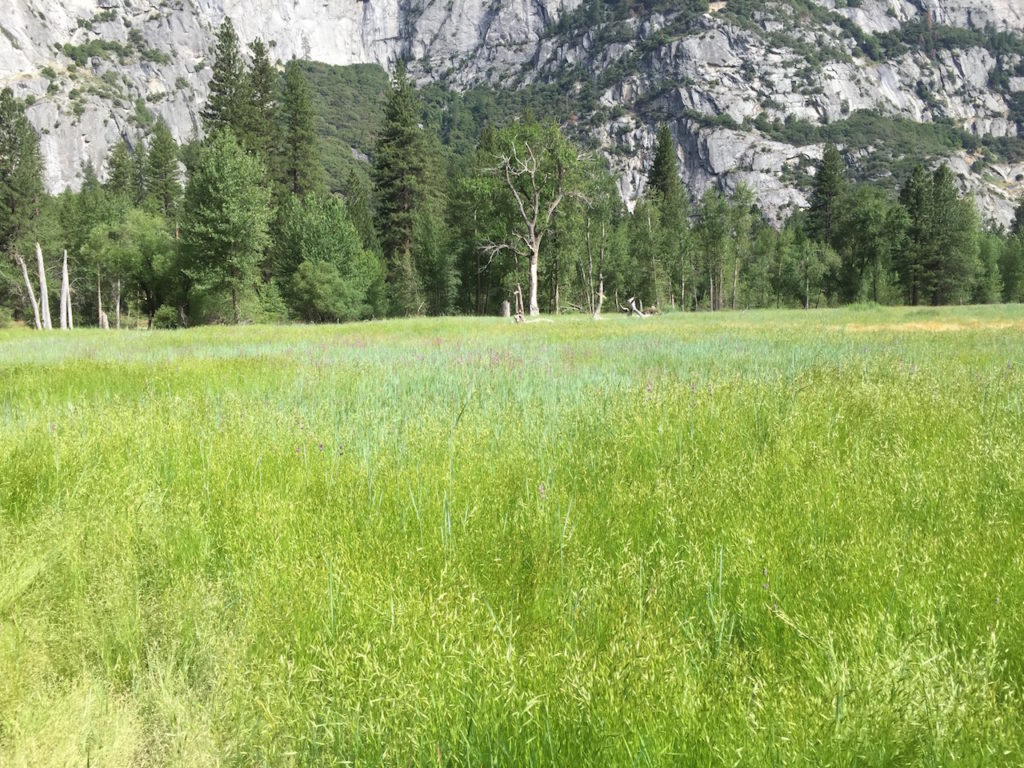 The tiny trail led me back to where the boys were exploring the trees. Immense trees!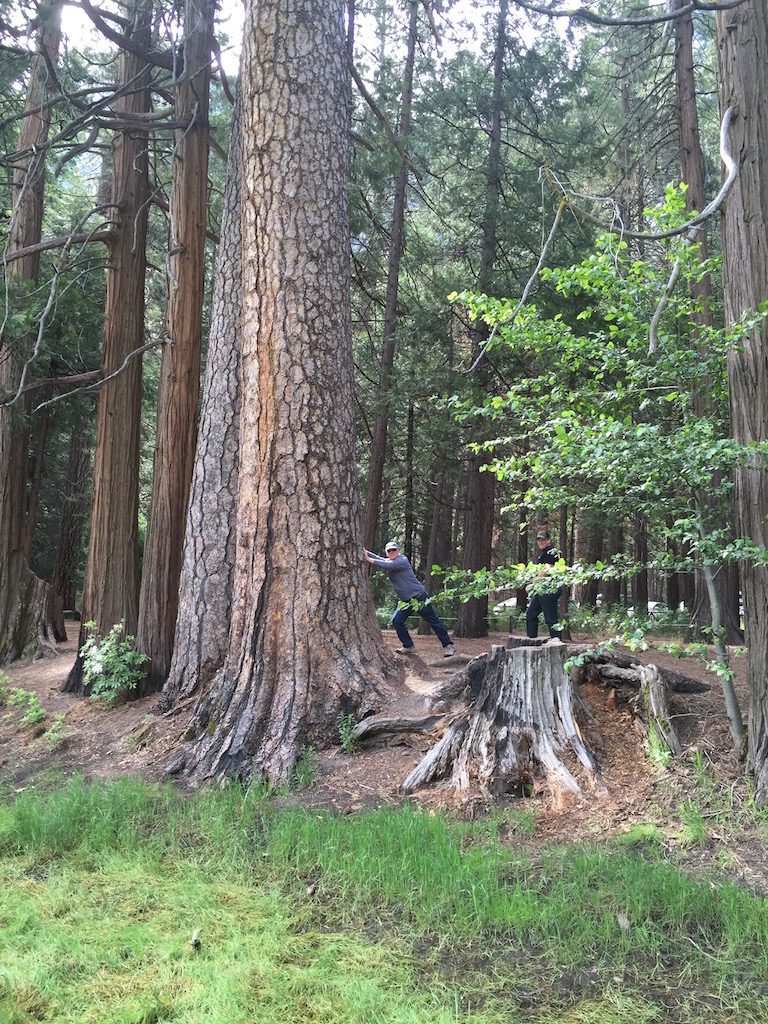 Will isn't the biggest guy – but by no means small – this tree made a midget of him!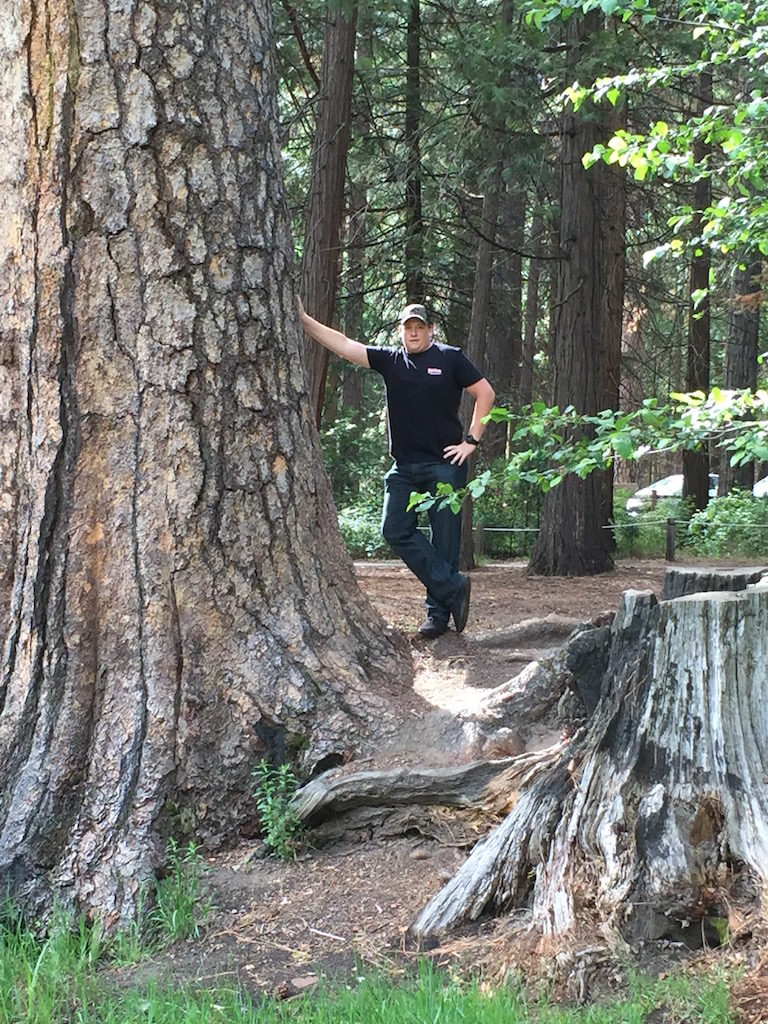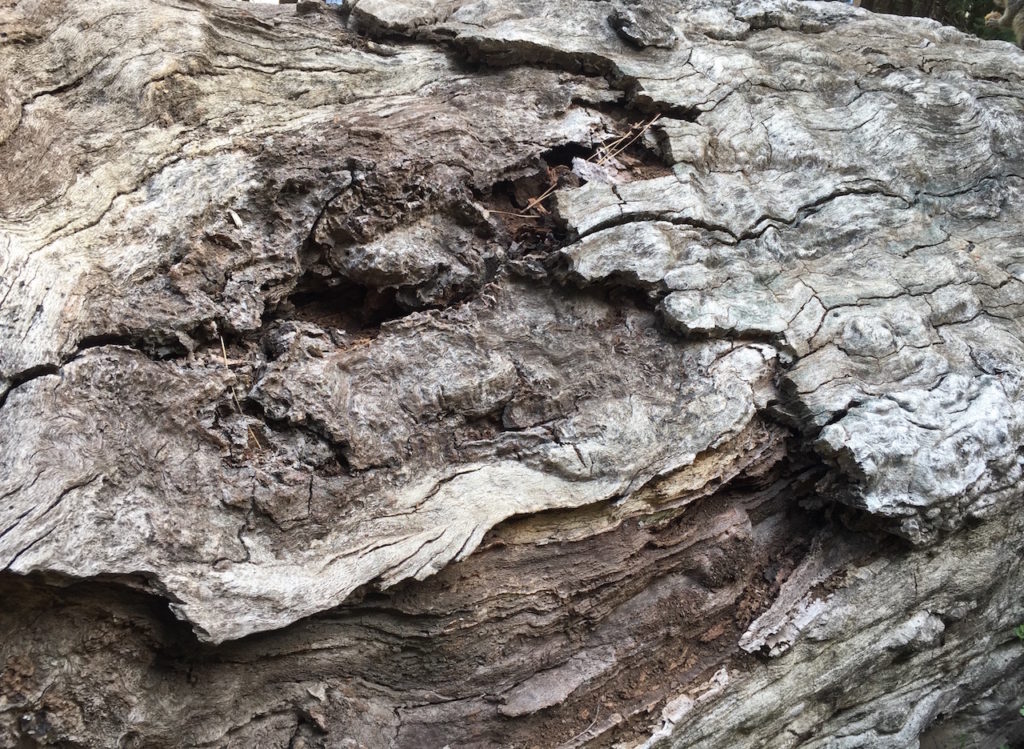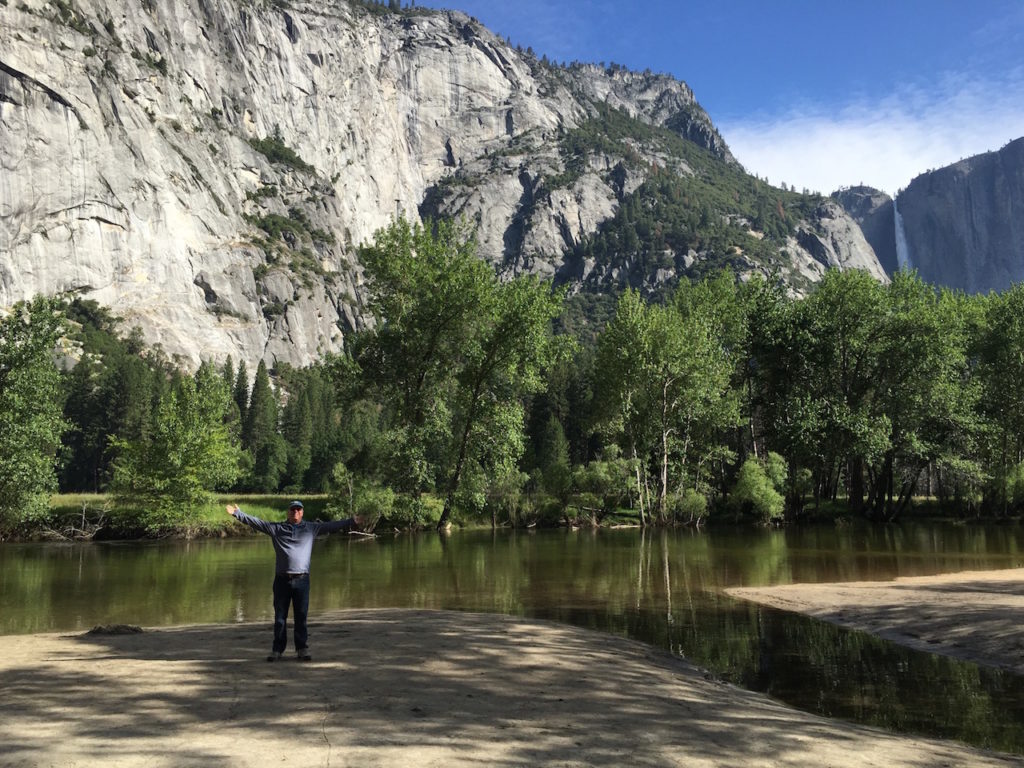 Yes, Jon you win – you do take us to the best places!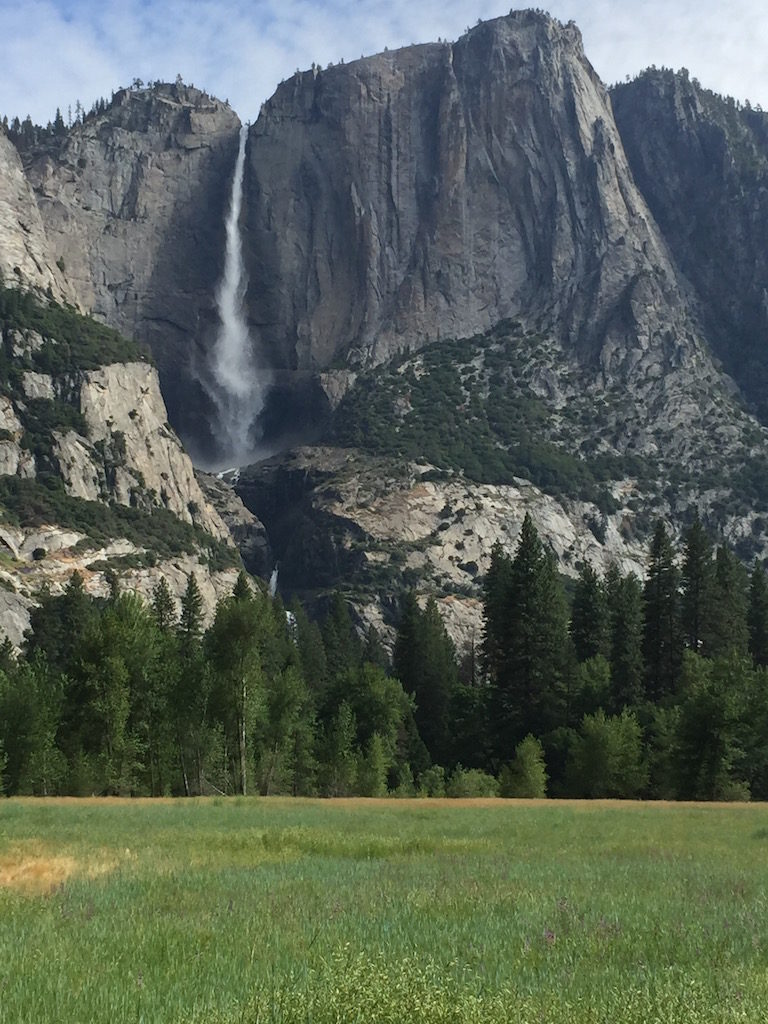 Ok, moving on…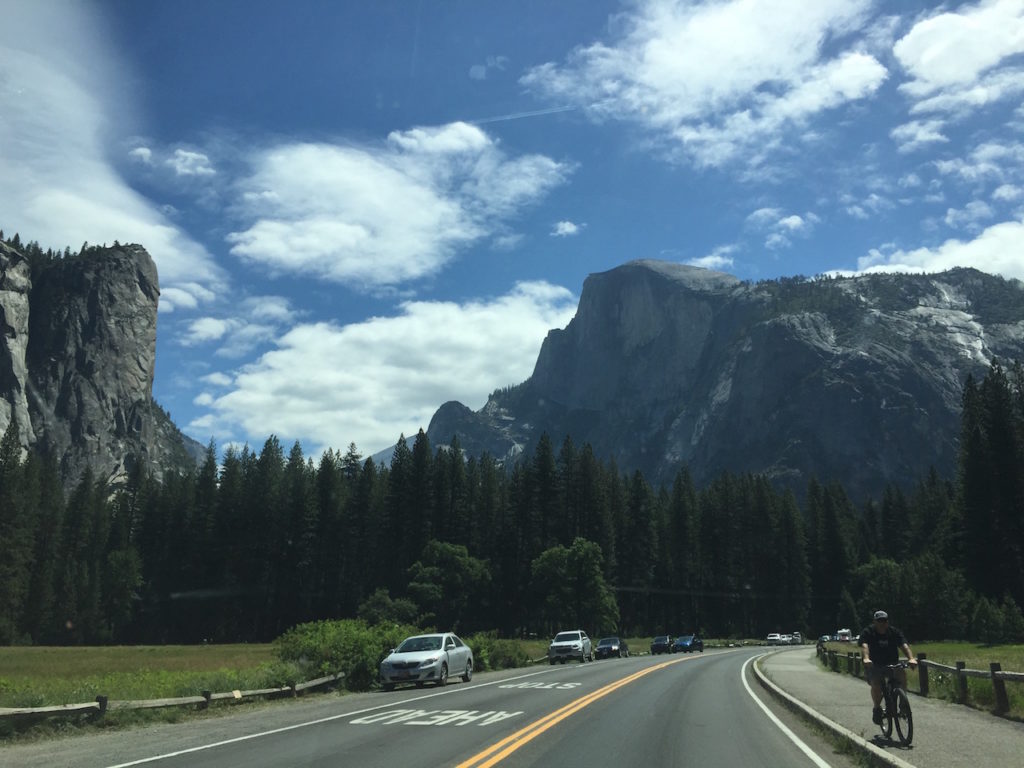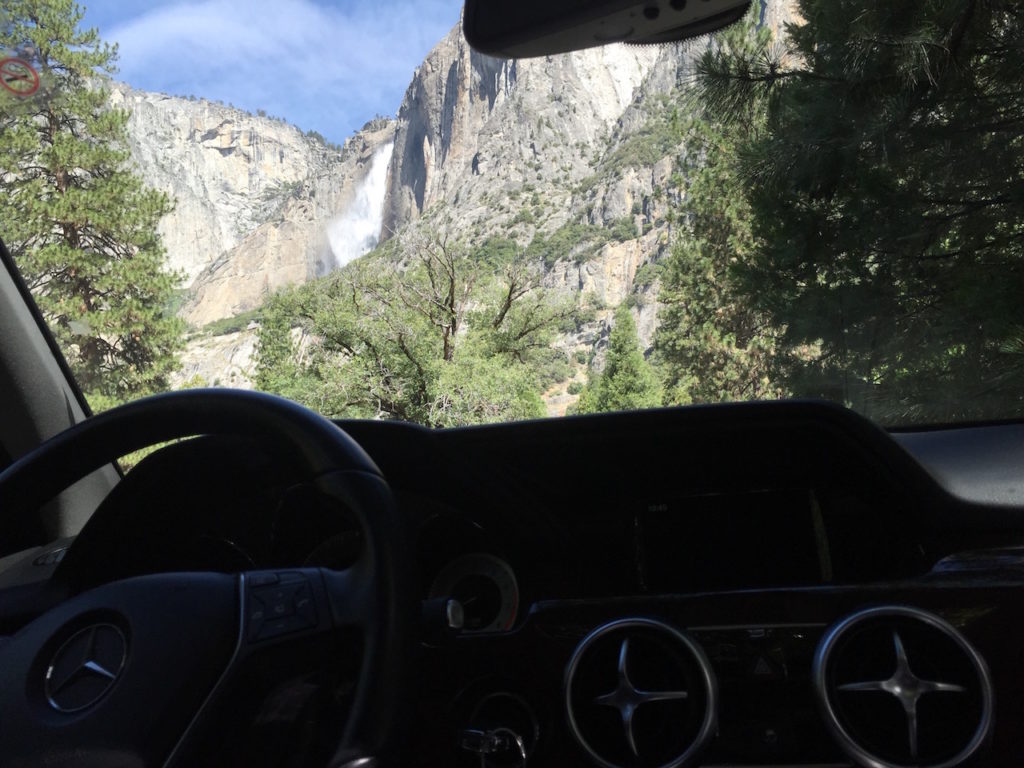 We drove around and walked to The Village, etc. stopped at the giftshop and did the tourist thing. Then found the river. wow –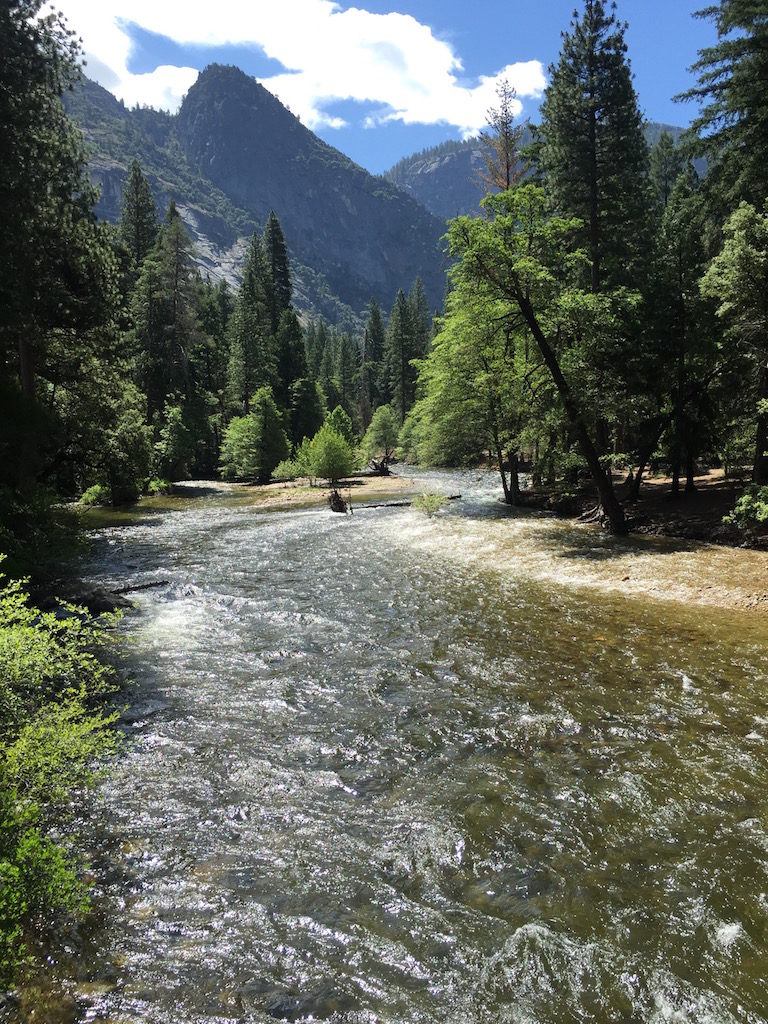 I could just play this in a loop ! All day…
It was just getting to be late morning and the park was beginning to fill. Time to head out.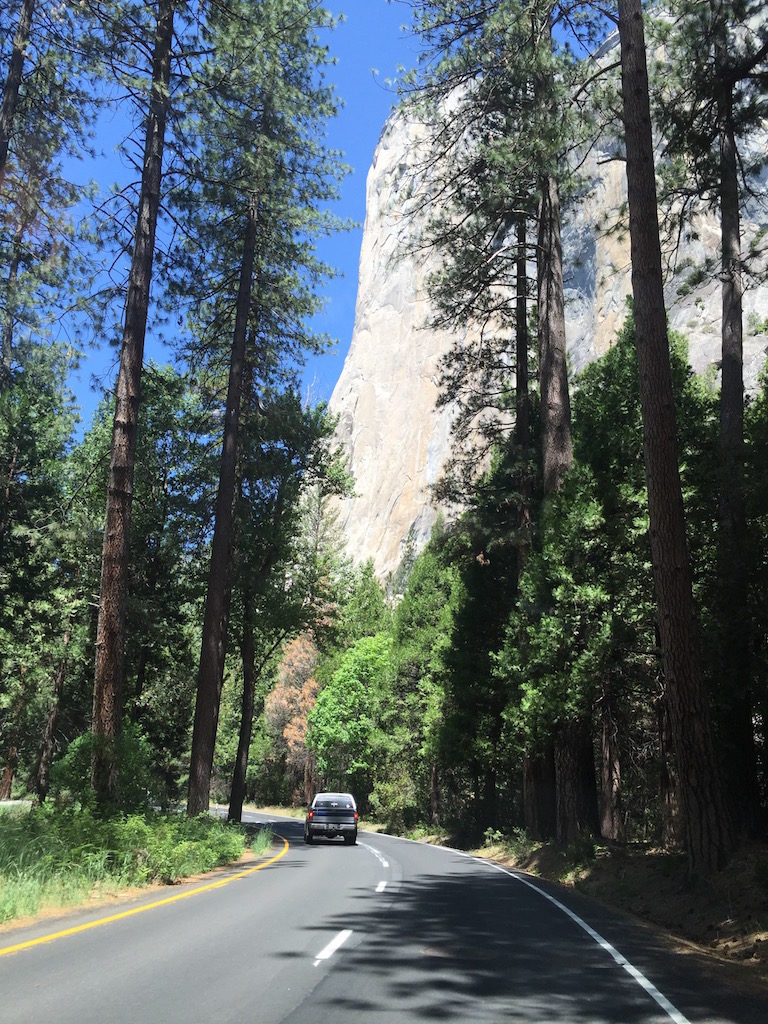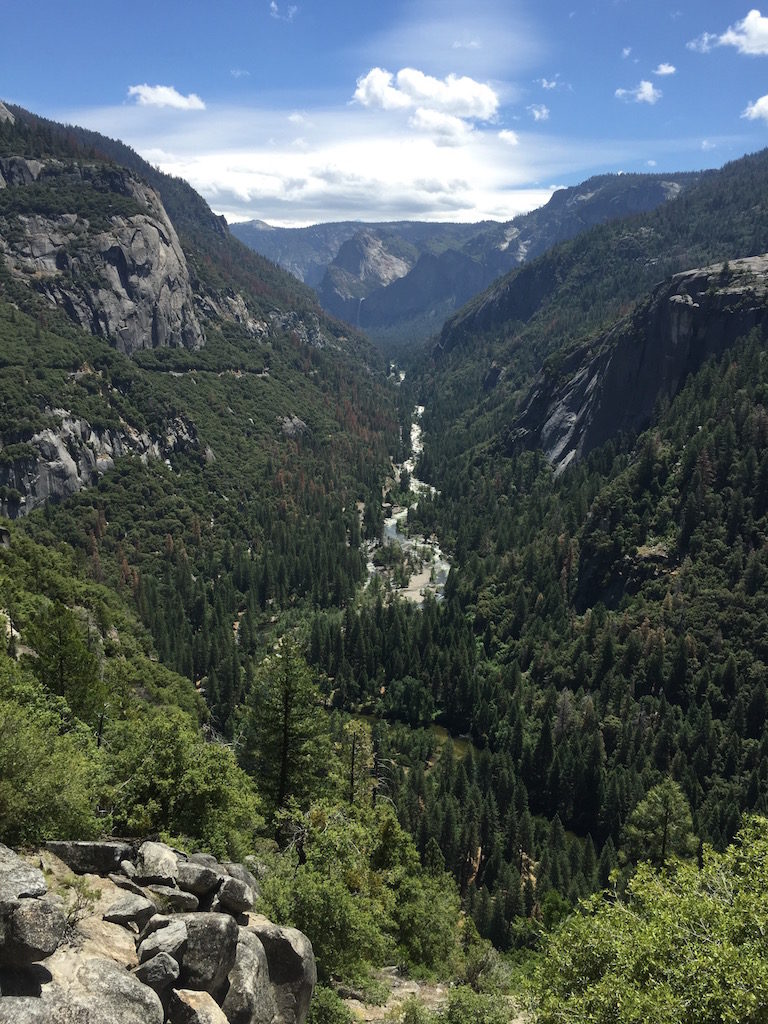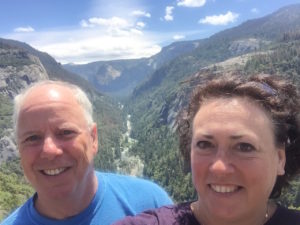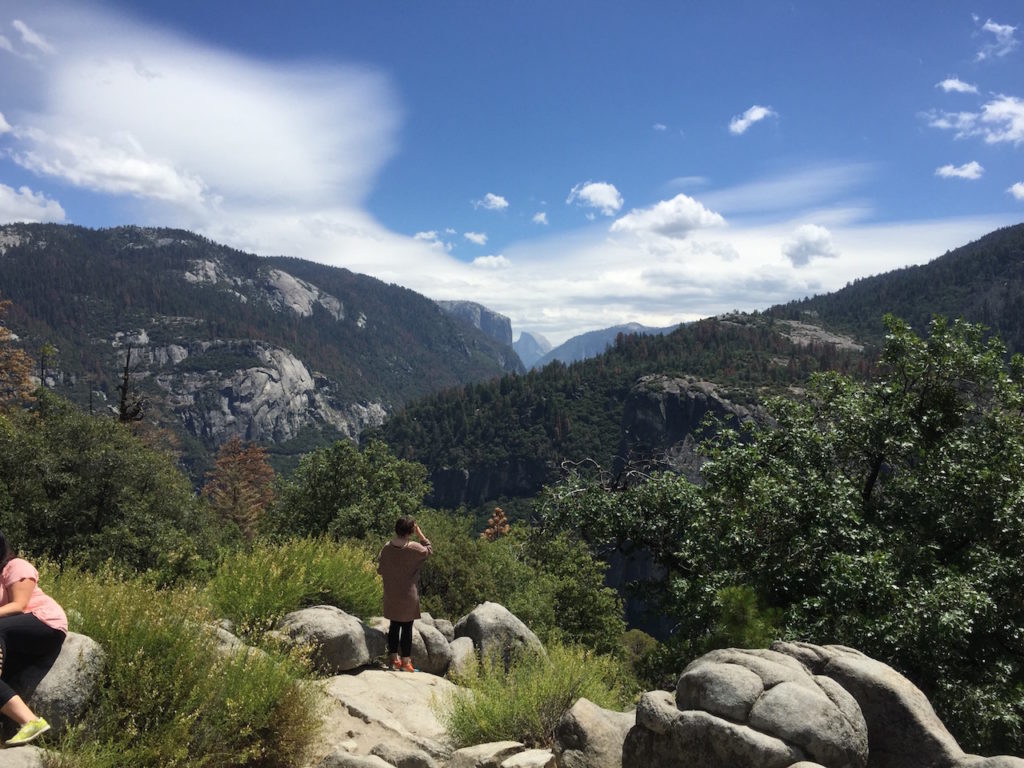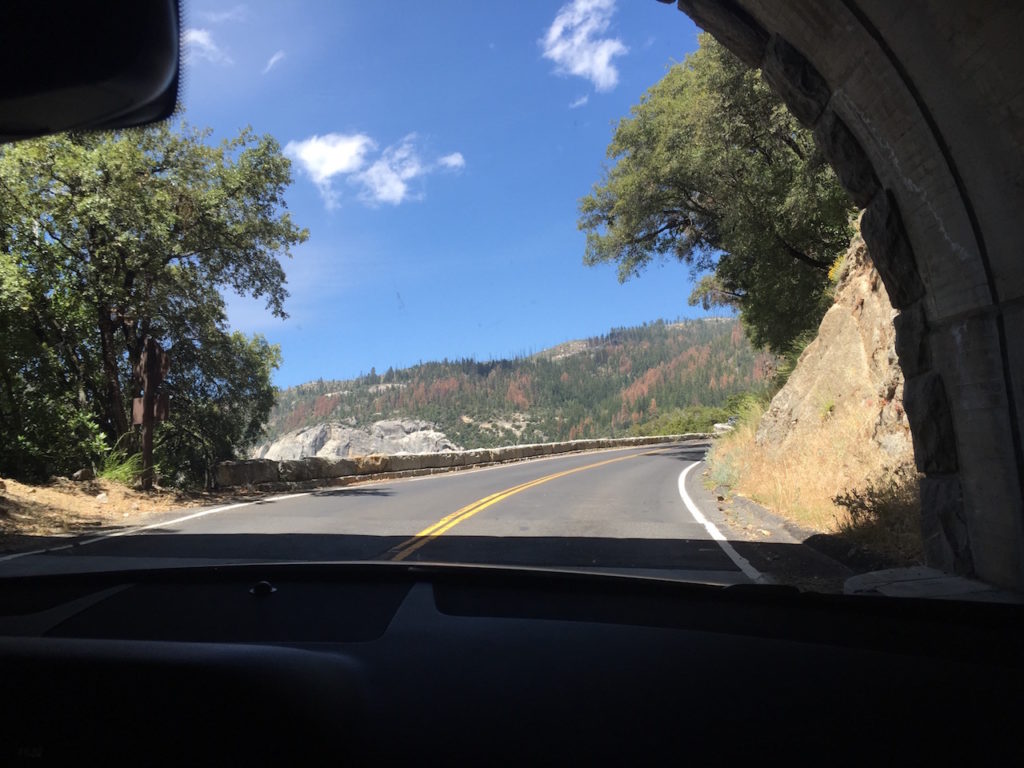 The road out headed north toward San Fransisco was scarred with burt patches and others blistered with Pine Beetle infestation. Sad.
The park itself, at The Valley floor isn't all that long a drive (without traffic). The real park encompasses much more. I really wanted to see some of the giant sequoia trees. The Mariposa Grove was 'closed for renovation'… how exactly do you 'renovate' a stand of trees. OK, I get it, there are roads and everything to deal with. So, we thought we stop at a smaller grove on our way out. We didn't realize it was a 3-4hour hike from the road. Hmm, next trip!
Oh, yes I'm sure we'll be back.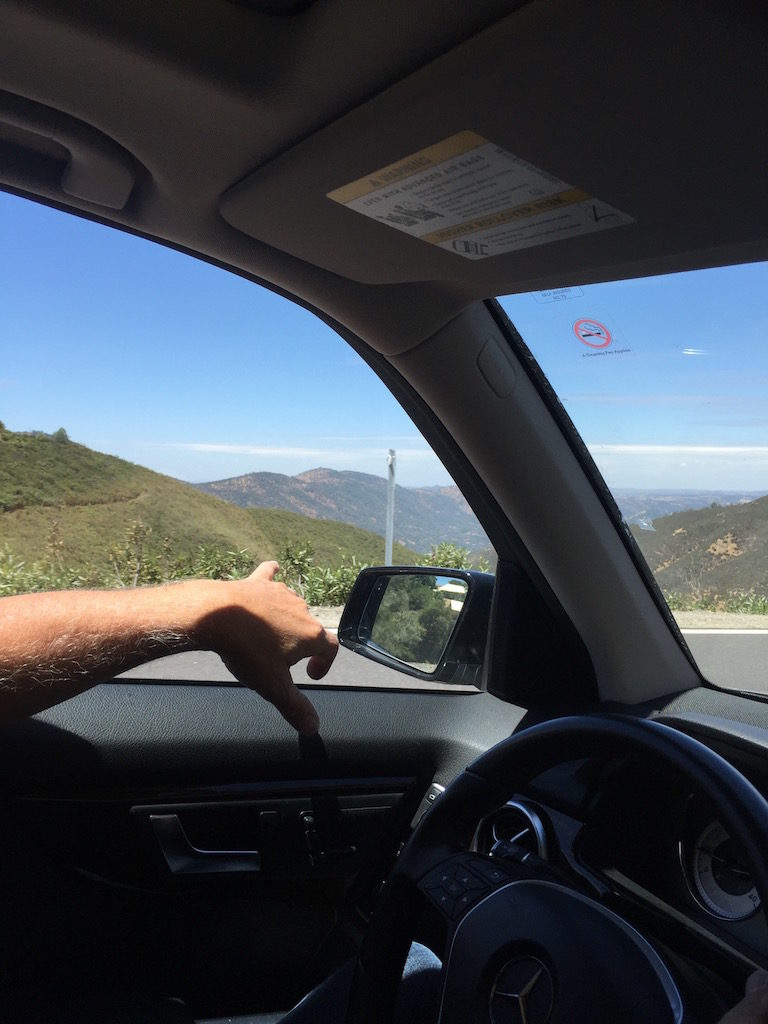 The road out was so small ! On the map, it was just a road – but OMG like our own episode of TopGear. We put that 4-Matic to good use.
…on to San Fransisco!