I still don't know why they don't call it Yos-e-mite? Then again, that's probably why I'm not an English major.
Last post had us in Santa Barbara, well fed and rested. The next morning, we went for some breakfast before we headed out.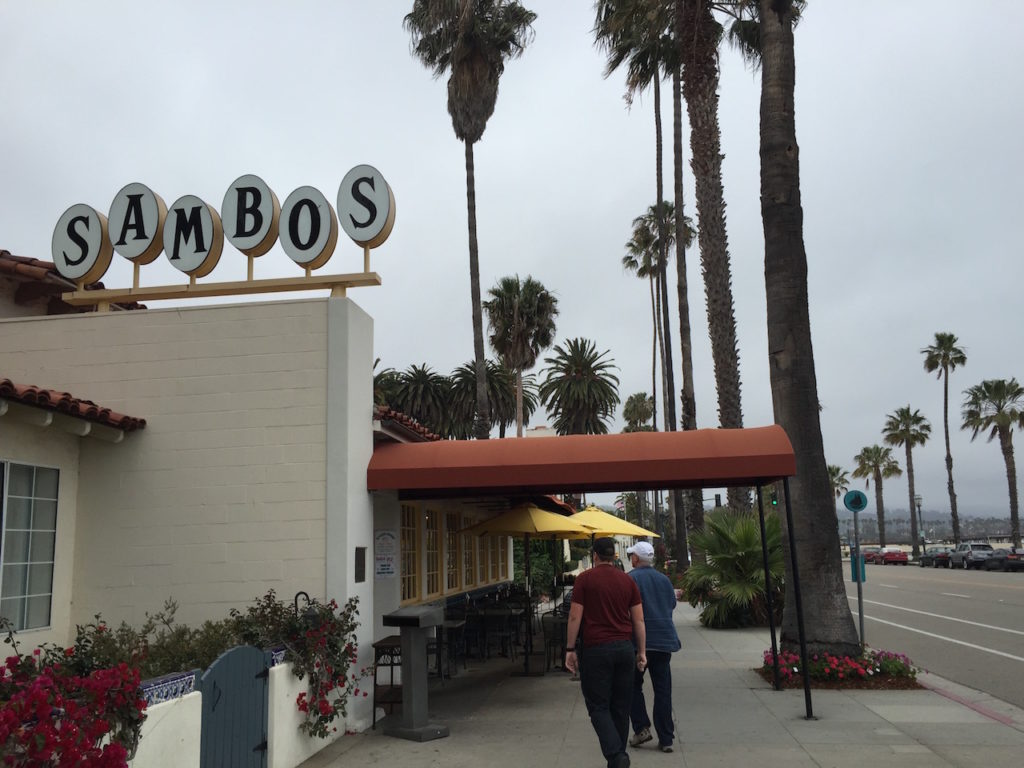 Does anyone remember Sambos? I used to LOVE Sambos! I even had a little tiger for years. They were bought out by Dennys and all changed, except the original. It happened to be about 3 doors down from our hotel! Yay!!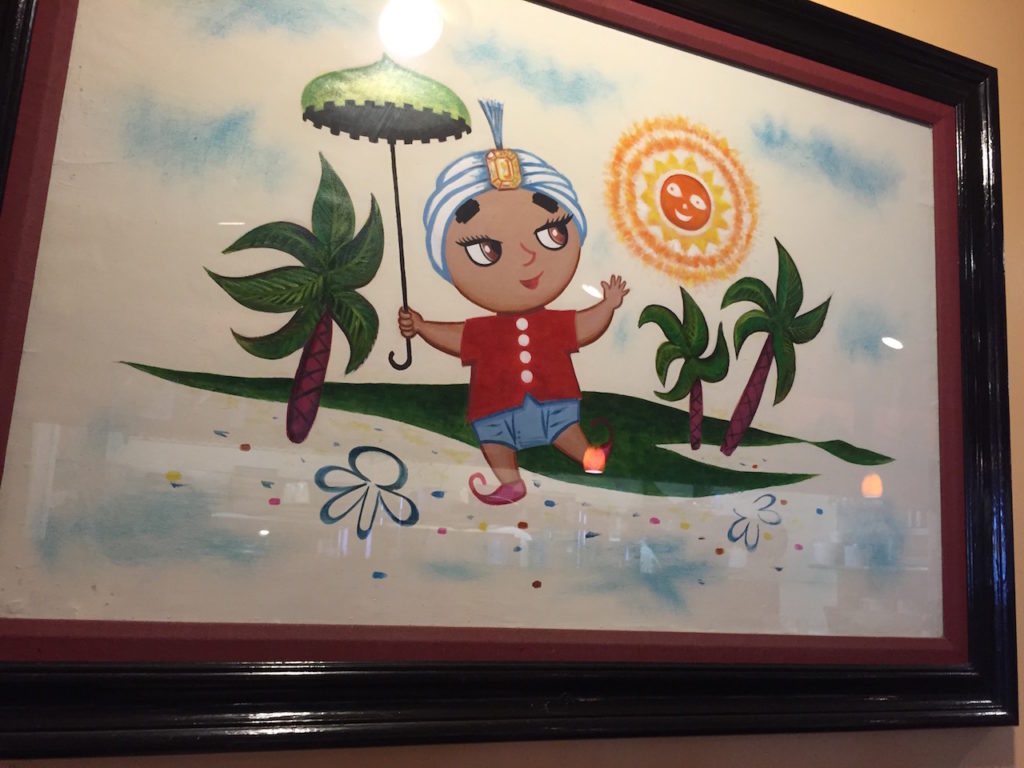 Jon and I explained how it was a childrens book called 'Black Sambo…' and how it more or less became politically incorrect, even though it was about an Indian boy and a tiger. Whatever. The food was fabulous. Think of Dennys + First Watch = yummmmm.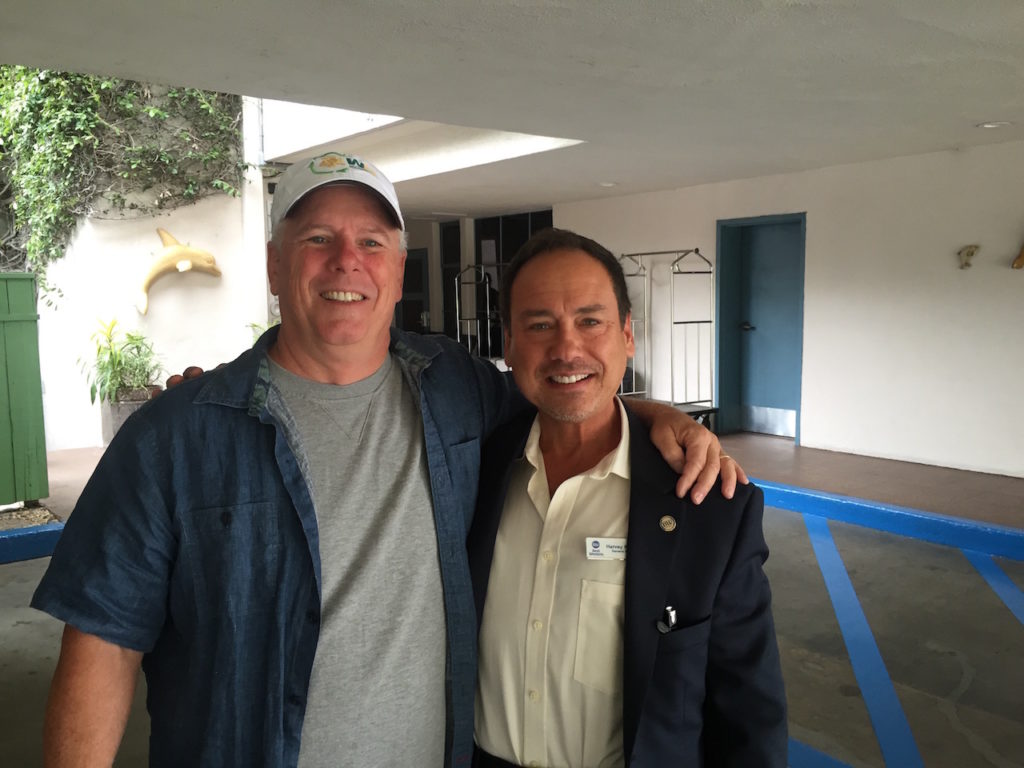 We packed up and said our goodbyes to Harvey and his staff. We'd only been there two nights, but already felt like home. He said to me as I got in the car, "Hey, only 364 more days!" – "I know, right!?" I replied.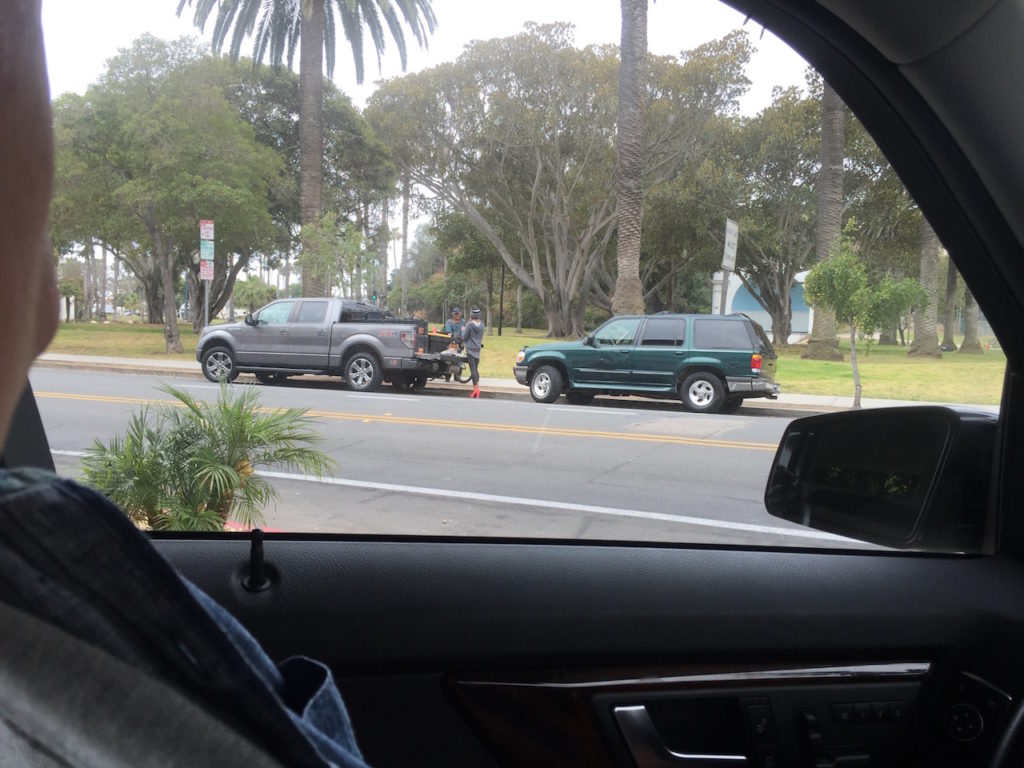 Jon had mentioned to me about this group across the street when he was loading the car. He was confused at her weird clothes and her 'stone-cold-fox" good looks. Nope, not a hooker,…I'm thinking that's camera gear in those boxes. More Cali fun.
Well, I'll make this a short post about a long drive. I took over driving just outside of town. Not that I'm not a good driver, but an unfamiliar car and California drivers? Um, no thanks I'll wait.
Another crazy plate. I forgot to post this yesterday… Yes, that's a little 'hand' after the W.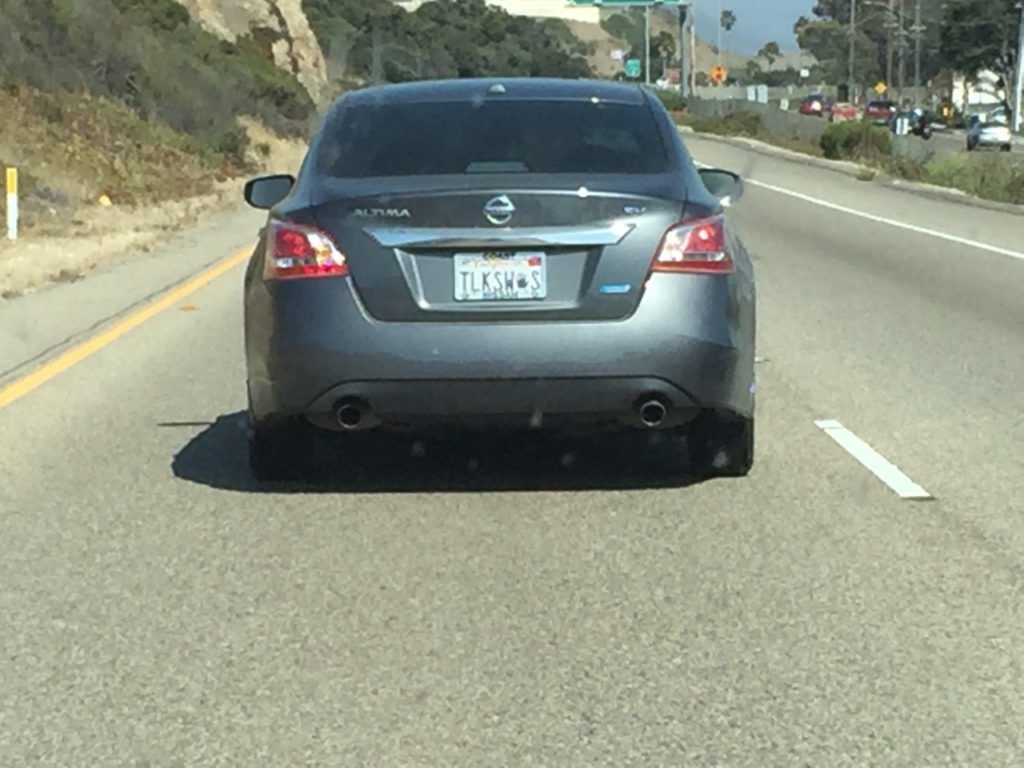 This truck pulled into the rest area when we swapped drivers seats.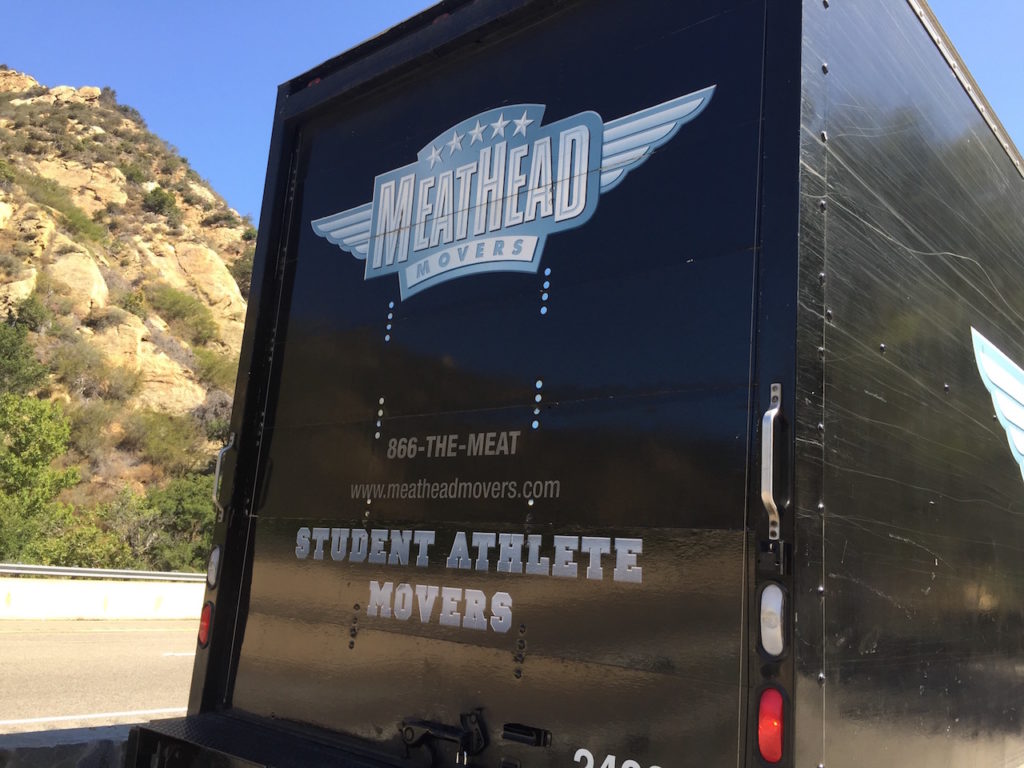 Nice! Anyway, I drove from Goleta to a bit north of Fresno. Hence, no photos. The valley in the middle of that state is miles of yellow grass…like the hills are just draped in ochre velvet with a sprinkling of dark green tufts of trees. It goes on forever! Until you hit the 'salad bowl' Not even kidding. Mile after mile of strawberries, and romaine, ginger, corn, grapes, and the list goes on and on.
Note to self: Always familiarize yourself with the map before leaving town. Even though we may be in the state that gave us Google, if there's no cell service – there's no GoogleMaps! I was so glad I did, because we came to the proverbial 'fork-in-the-road' and I knew I had to go north, but I was 'advised' otherwise. About 2 miles up the road, we turned back. I'm NOT going to Bakersfield !
Tomorrow, Yosemite and it's beauty to leave you speechless.