After our ordeal with Amtrak, we slept very soundly in little enclave of peace and quiet known as the Beachside Inn Best Western, Santa Barbara. I have to make a note here about the Best Western name that keeps popping up. In my planning of this trip, I had big plans to save money here and there and book some Airbnb's. When it came right down to it the BW's were the least expensive options and had the best room selection over and over. Being an East Coast girl, I would never put a BW high on my list. The eastern BW's were usually a step up from a Red Roof Inn, from my experience. Out West it's a different story completely. These were nice, and some were aging (like the one in Yosemite), but pretty well kept. In fact, this one was being remodeled. Always clean and the breakfast service was excellent. This stay set the tone for the rest of our journey.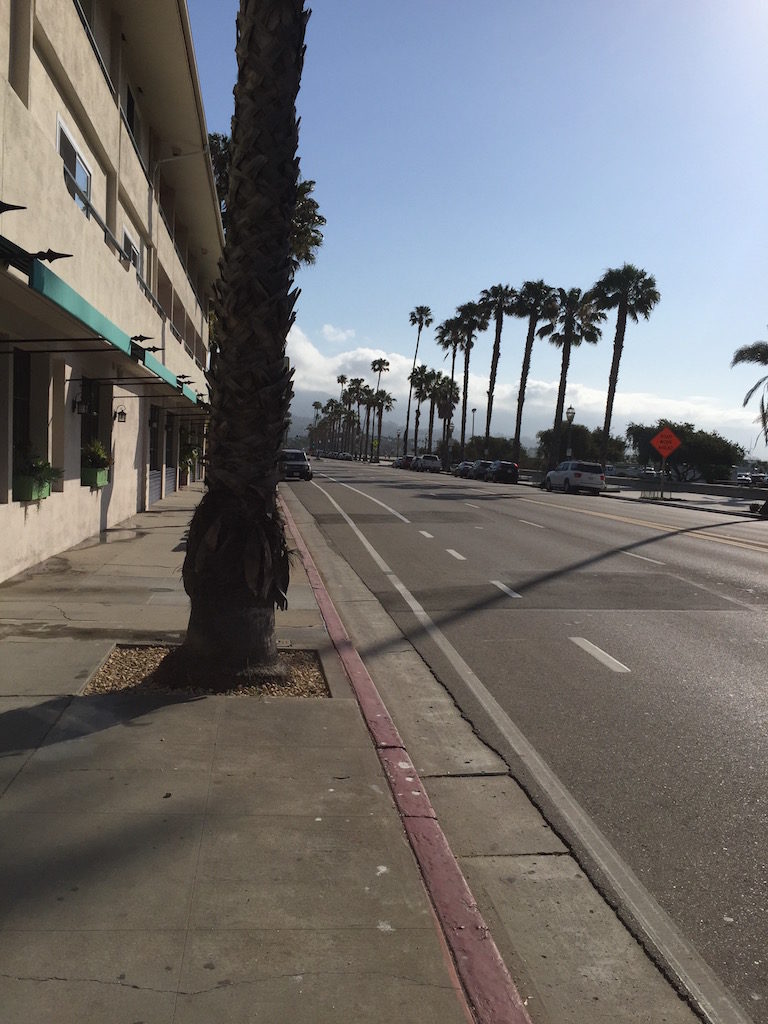 When we'd arrived the night before, exhausted, it was pitch black and we had no real idea where we'd landed. OMG! Across the street from the harbour. My sailor-man-husband was so happy! We all were. The temperature was perfect after our BW breakfast, we went for a stroll around the marina.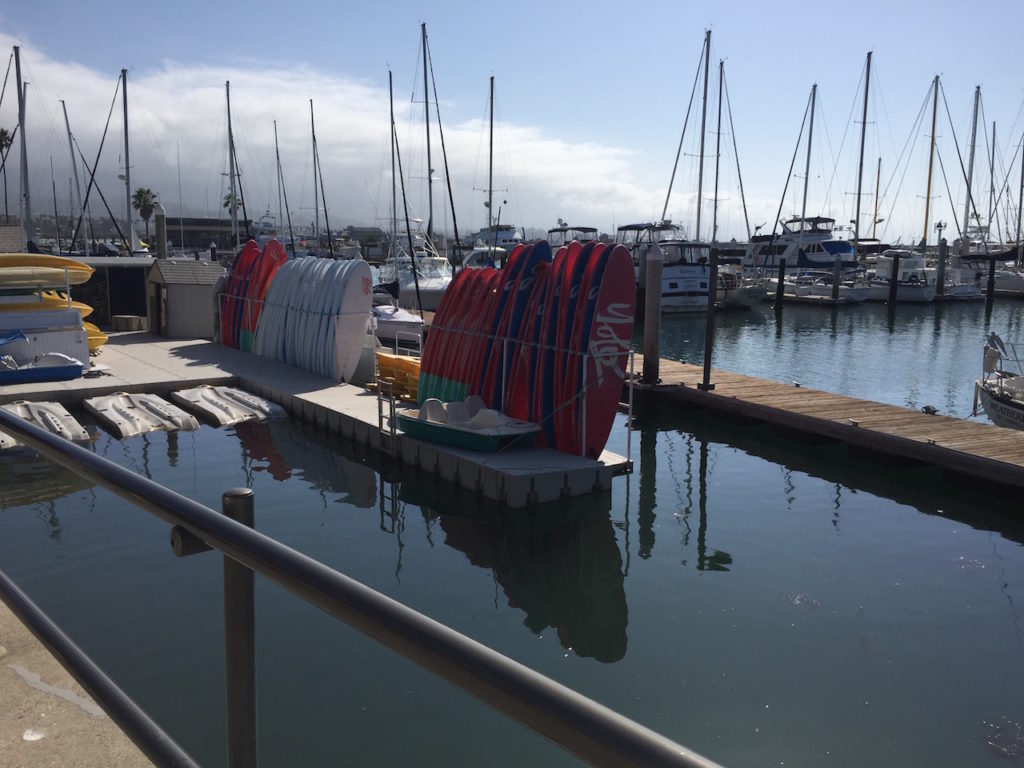 You can rent nearly anything here for fun.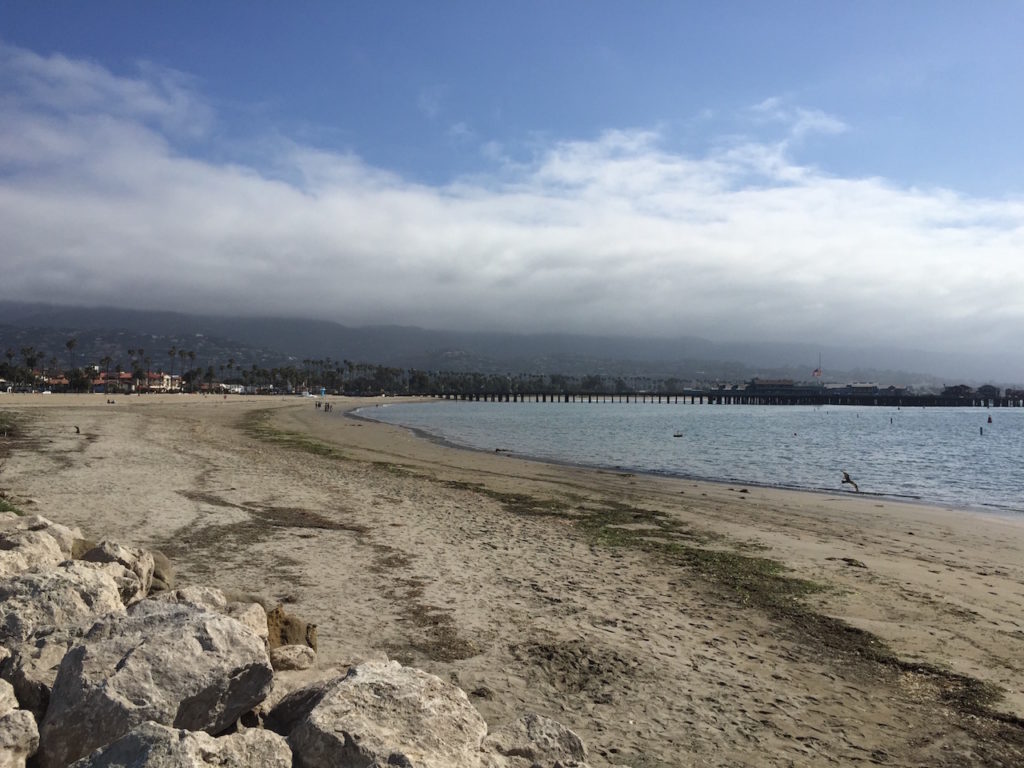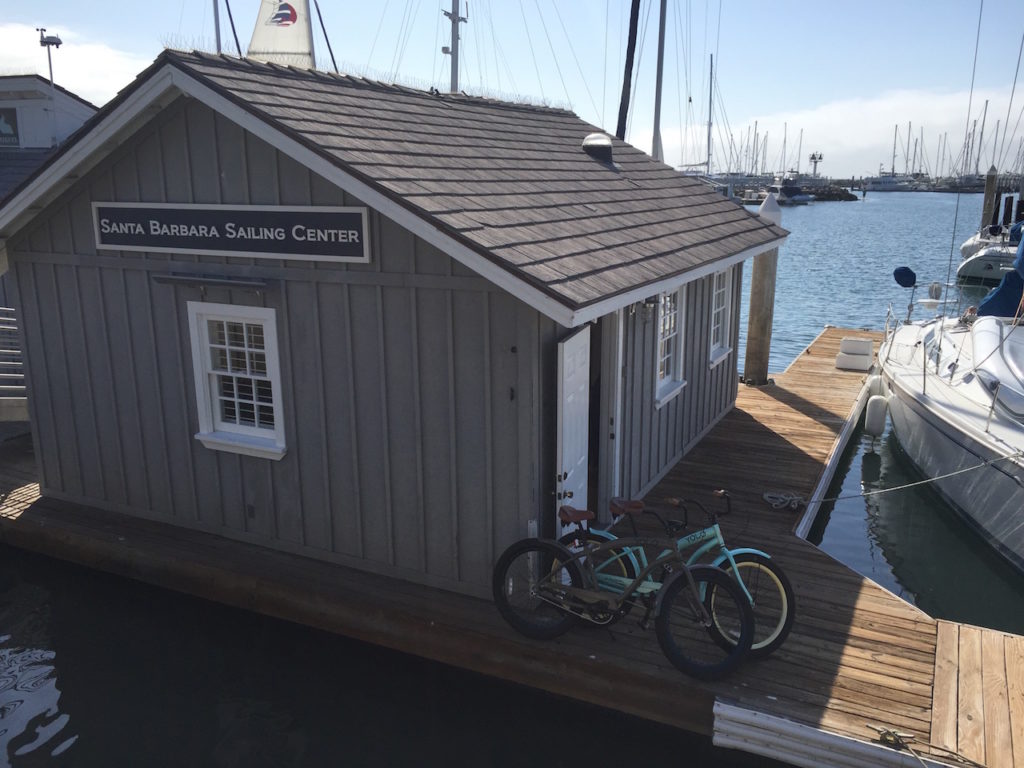 The Santa Barbara Sailing Center was the sweetest little floating building – I could've moved right in!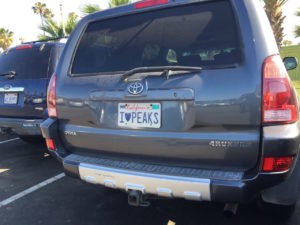 Seriously, I started to see some crazy plates!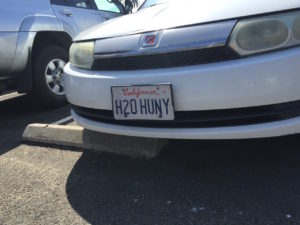 Before we'd hit the sack the night before, Jon called the hotel in SLO, that we'd never get to, to cancel. Yeah, good luck with that – we'll let Amex help with that later. Also, to change the reservation for the rental car from SLO to Santa Barbara Airport. But before we left for the day, Harvey the owner/manager at the BW offered us an additional night at a good rate. I was so in love with SB, it was a no-brainer…one more night please!
We booked the extra night, and summoned an Uber to get us to the car rental at the airport. A first for us as a group. Good call.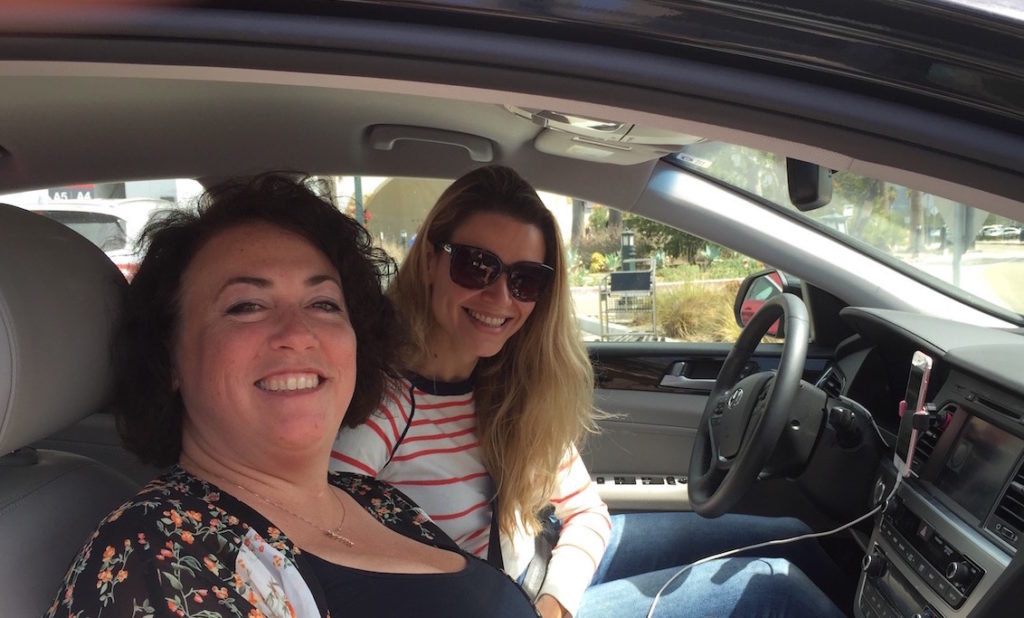 Camille, was lovely! She had a nice car, a Brazillian accent, a shattered iPhone (typical!), and a laid back off-duty-model-look. She made our morning. She got us to the airport in no time for under $20.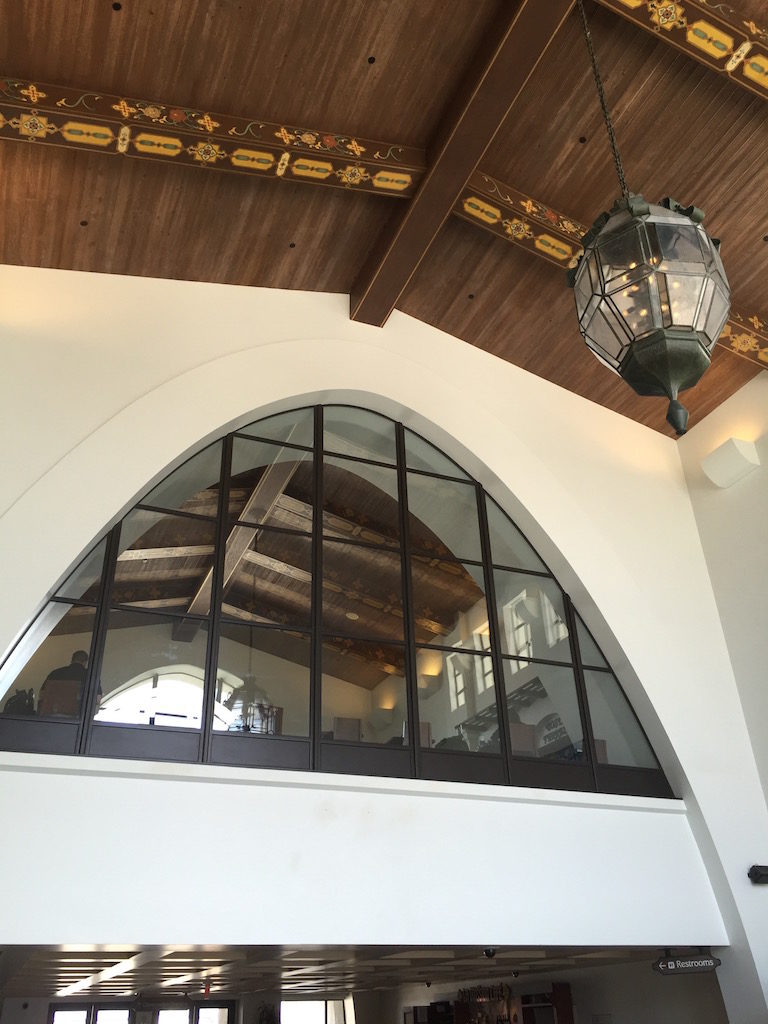 The Hertz counter had our changed reservation, but no car. We'd booked a smaller SUV (Jeep Compass) for dealing with Will's long legs and all our luggage. This was a small airport, so we understood. Justin, behind the computer, told Jon if he could wait for 15 or 20 min, they'd bring one from another lot. OK, we'll wait. It was so worth it.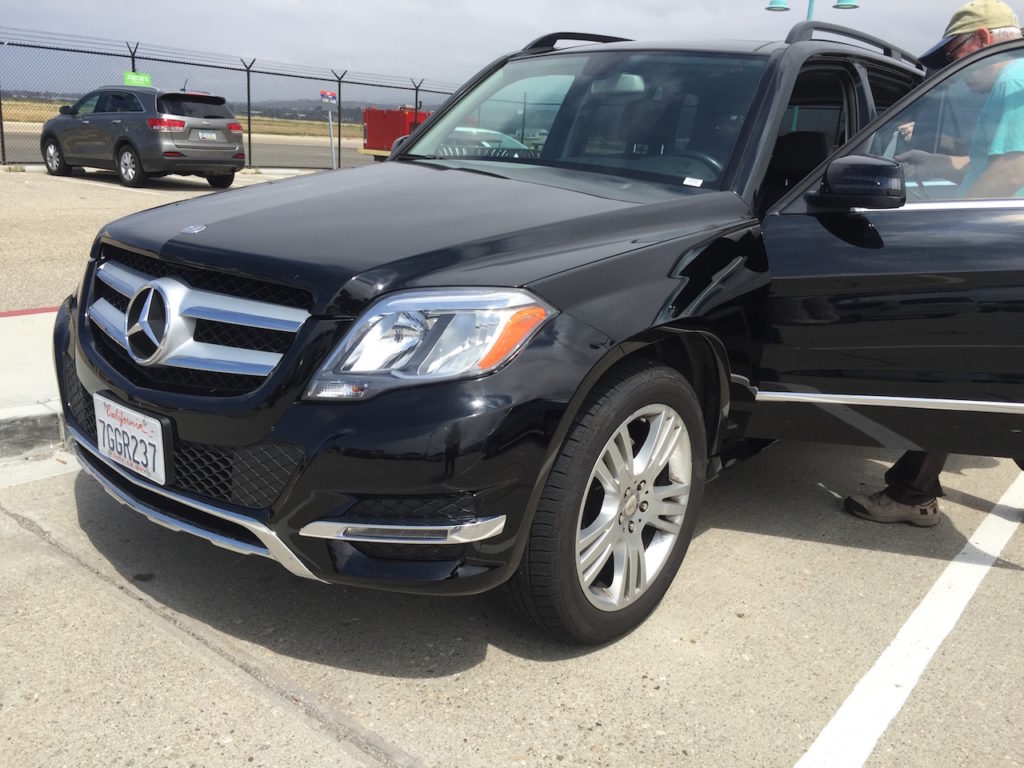 Justin smiled and hands us the keys to a GLK350! YAAAAS! He starts it up and Will bursts into laughter – the stereo is screaming 'Five Finger Death Punch!' LOL – And we're off! This little beast was perfection!! A 4matic that allowed downshifting for steep grades and an eco-mode that shut off at every light. It sipped gas and would blow the doors off most anything Jon wanted around. …and we'd get to keep it all the way to San Fransisco. Yea baby!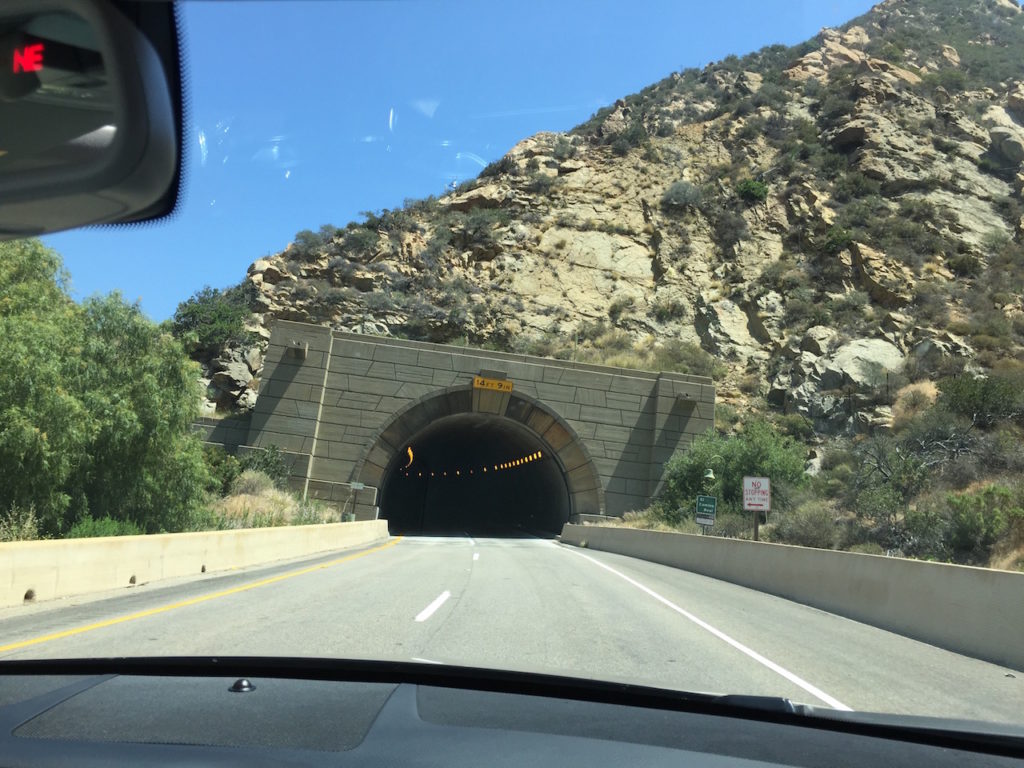 We headed north for some sight-seeing. As you leave the area, it's a pretty quick change from city to country…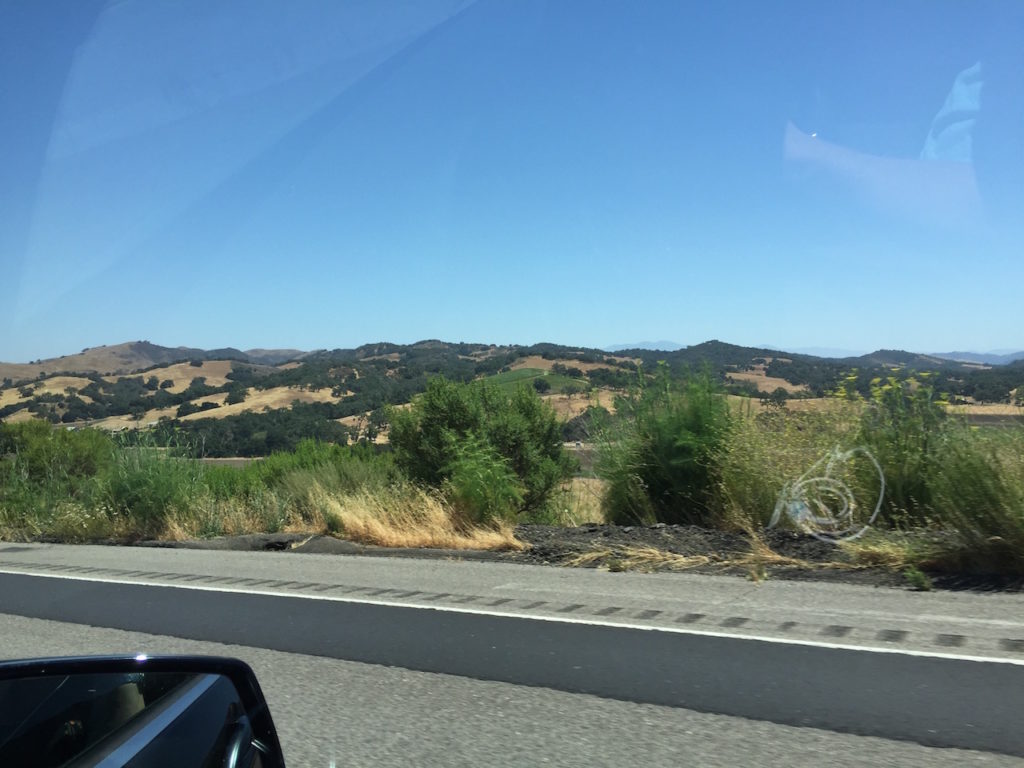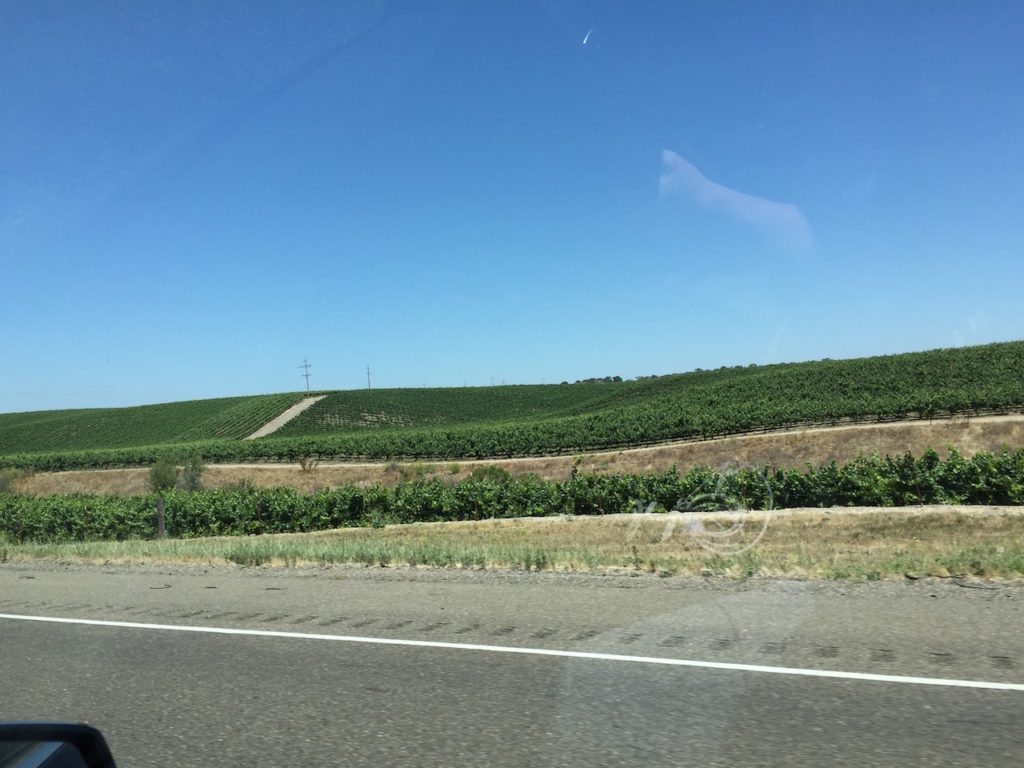 We headed up to our next little stop of Santa Maria for some lunch.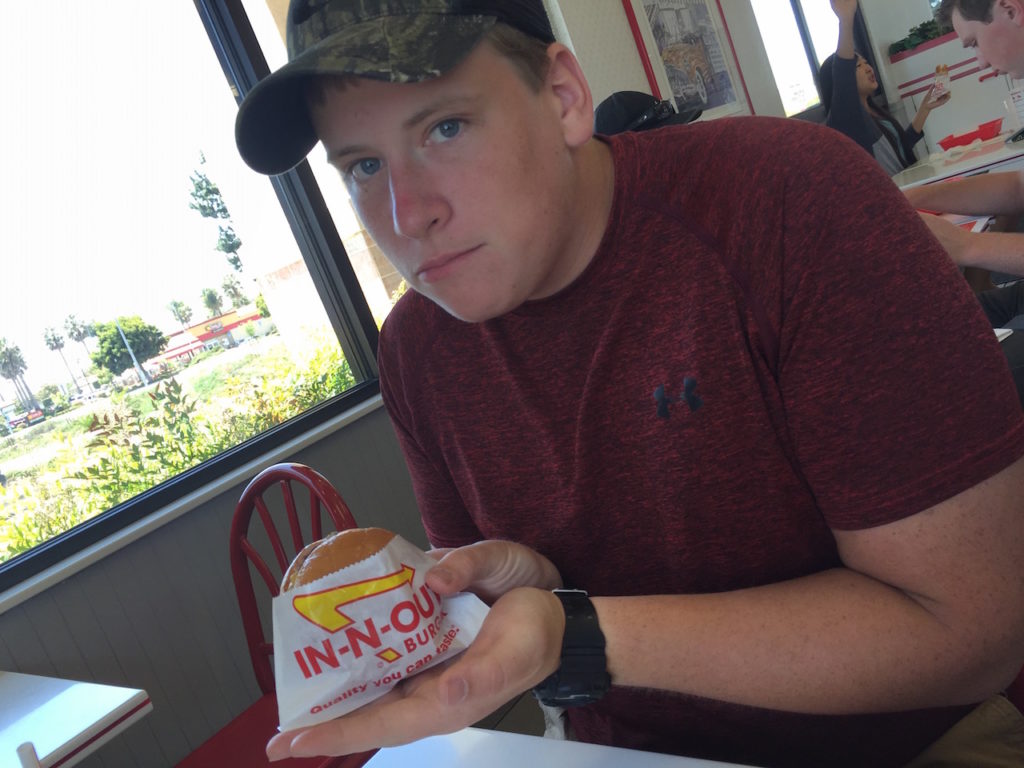 Next on the list was a crazy spot, Oceano Beach.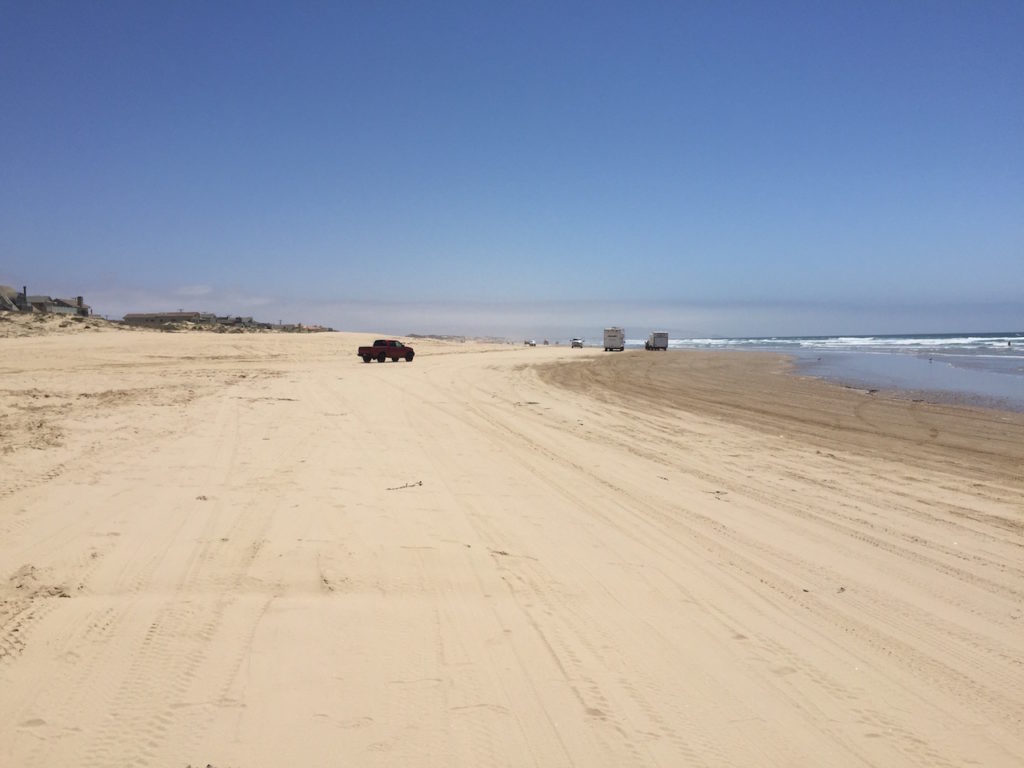 Where were they going ? Apparently, this is the entry for the 'Oceano Dunes Park' –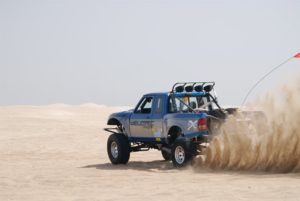 I pulled this pic from the net, since we didn't go in.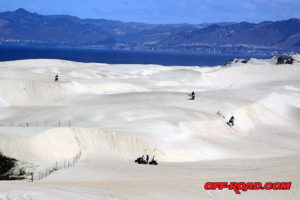 Of course the guys thought – "..hey the Merc's insured – let's go!" Um, no.
Just as I took this pic, the rv hit a small soft patch and sprayed sand all over it's windshield – I instantly thought of The Stone family. I could totally see them doing this!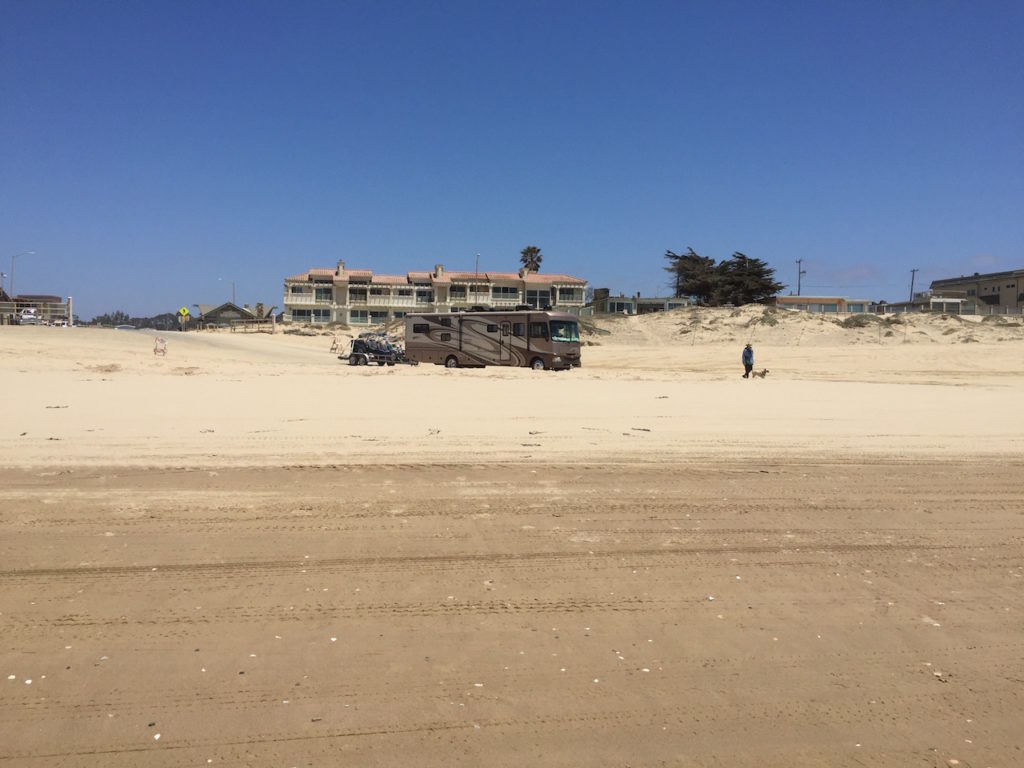 We made a quick stop in the famous Pismo Beach.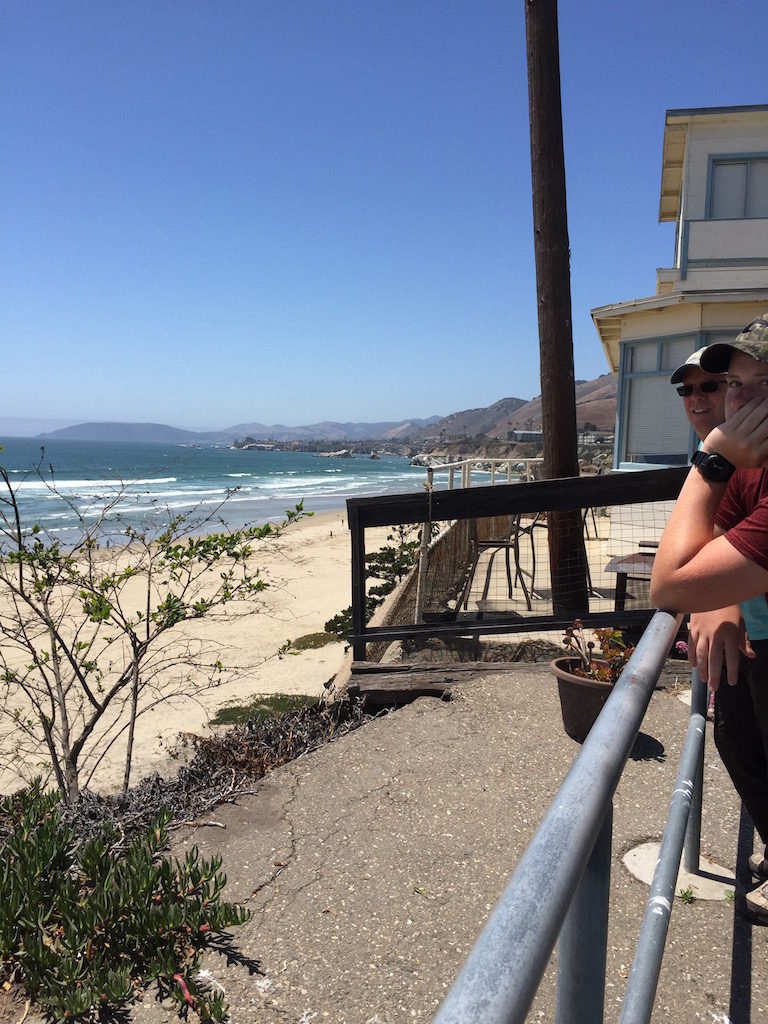 I don't know what was holding up that house – there's very little under the roadway to hold up even the pavement – scary.
Next up SLO… the town we never got to, we drove through. Too bad, it would've made a nice stay too. Next time.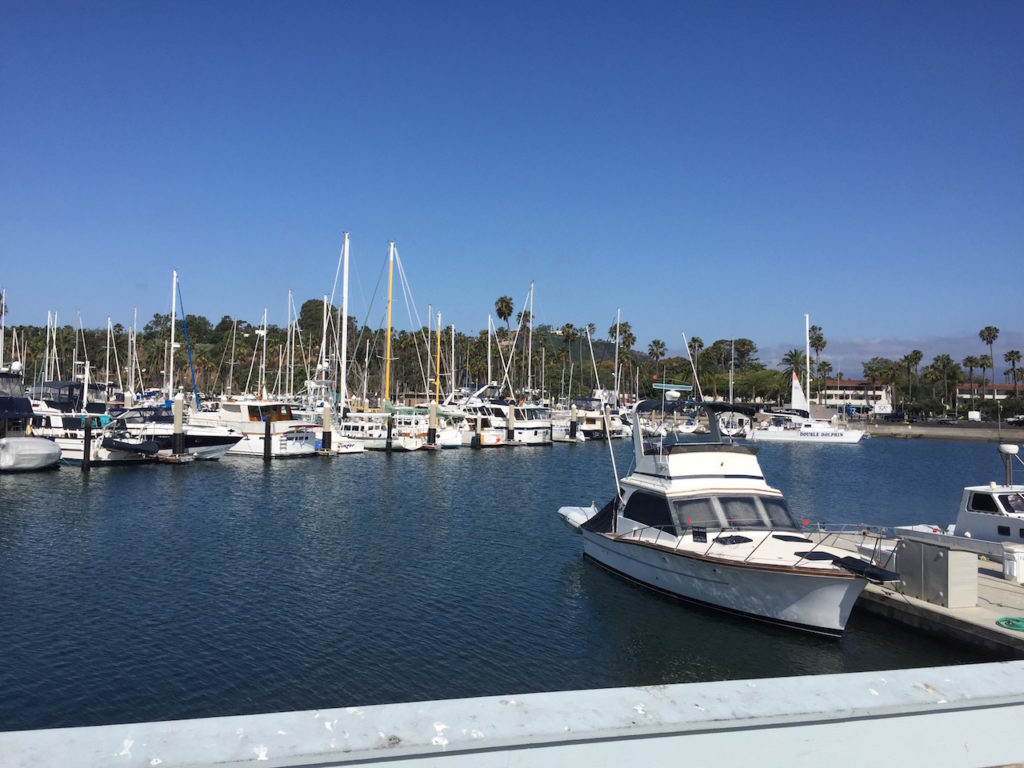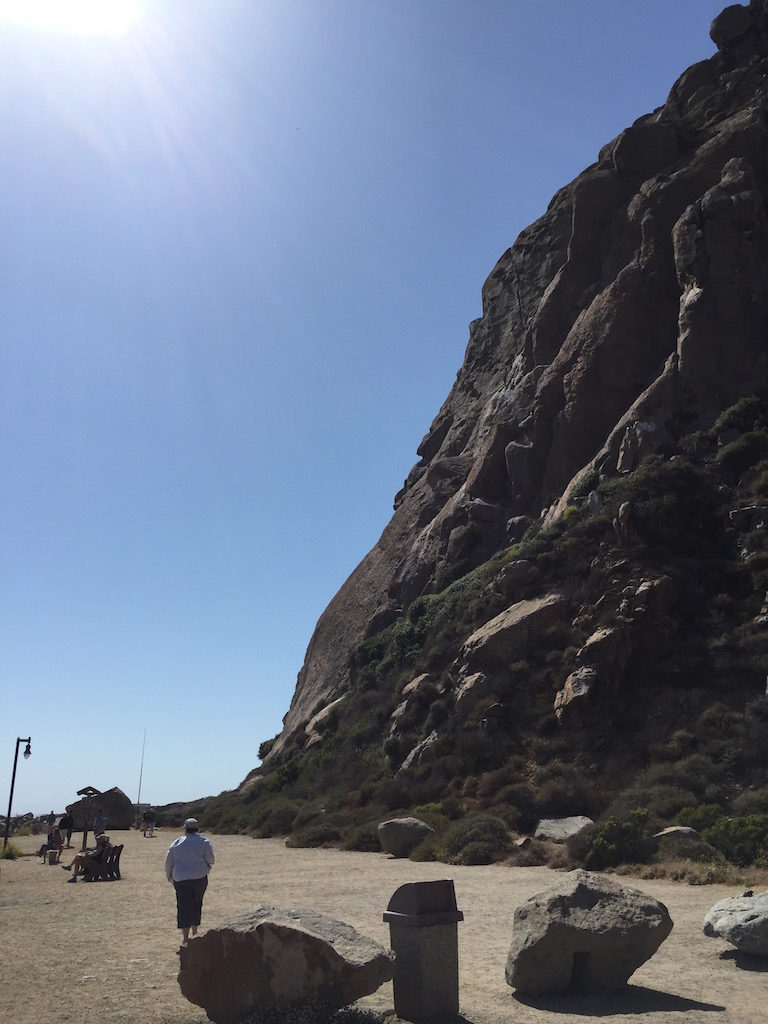 Morro Bay has a giganitc rock jutting out of the ocean. The only blight there is a power plant – happily slated for demolition.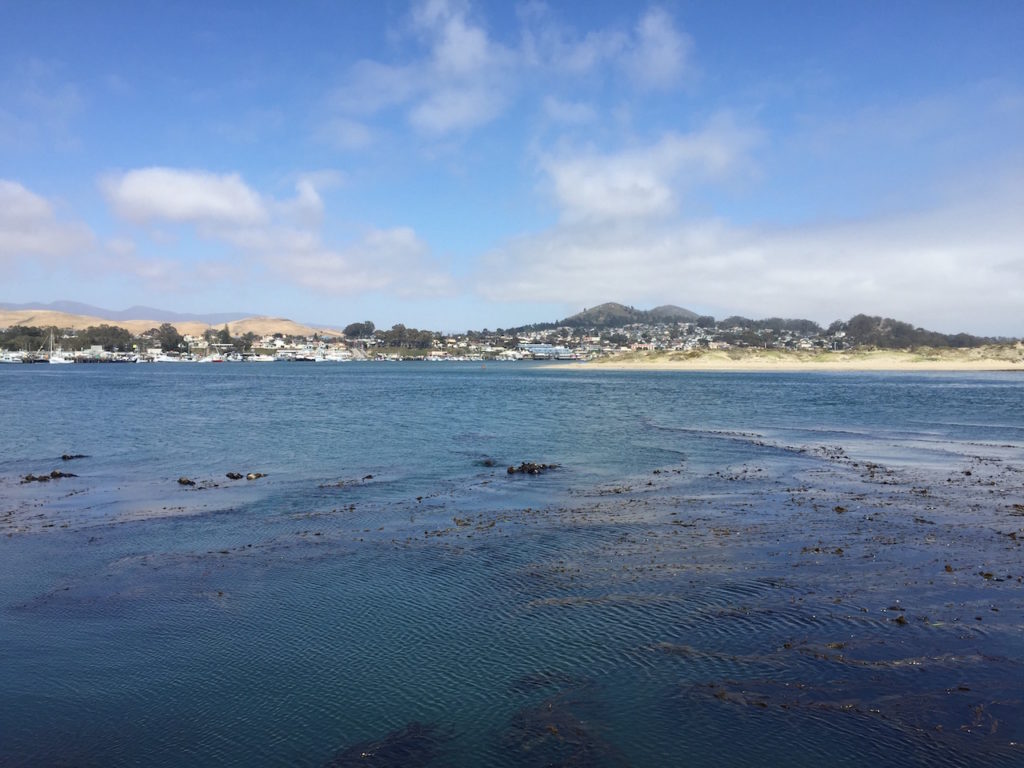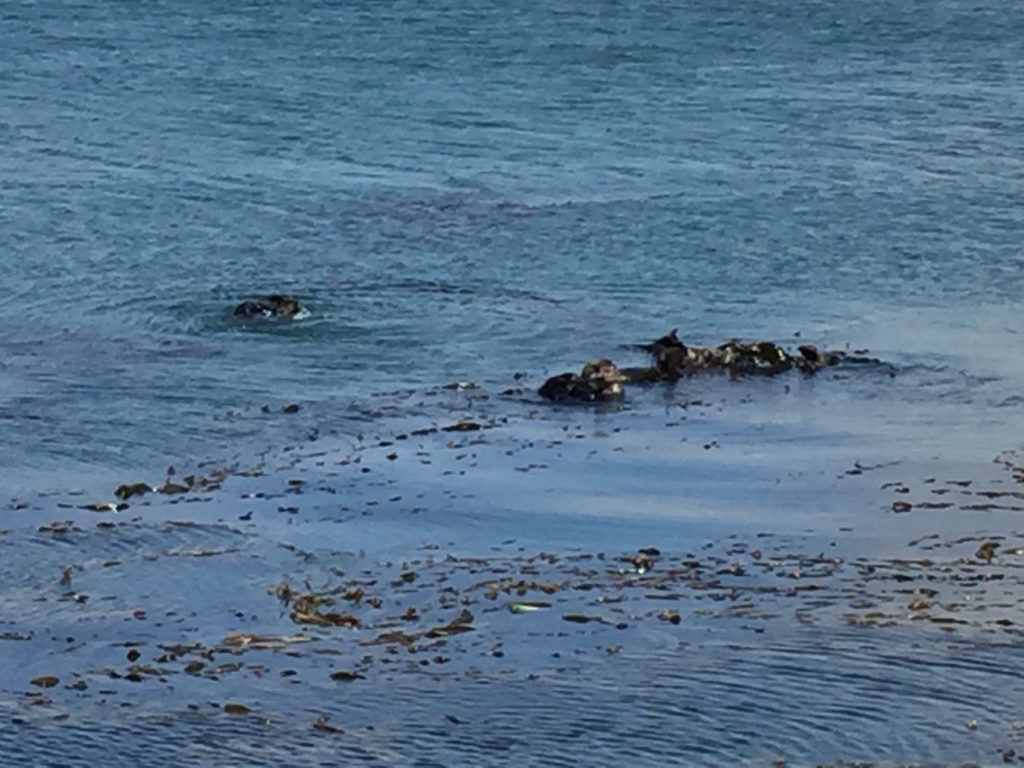 And we're off again…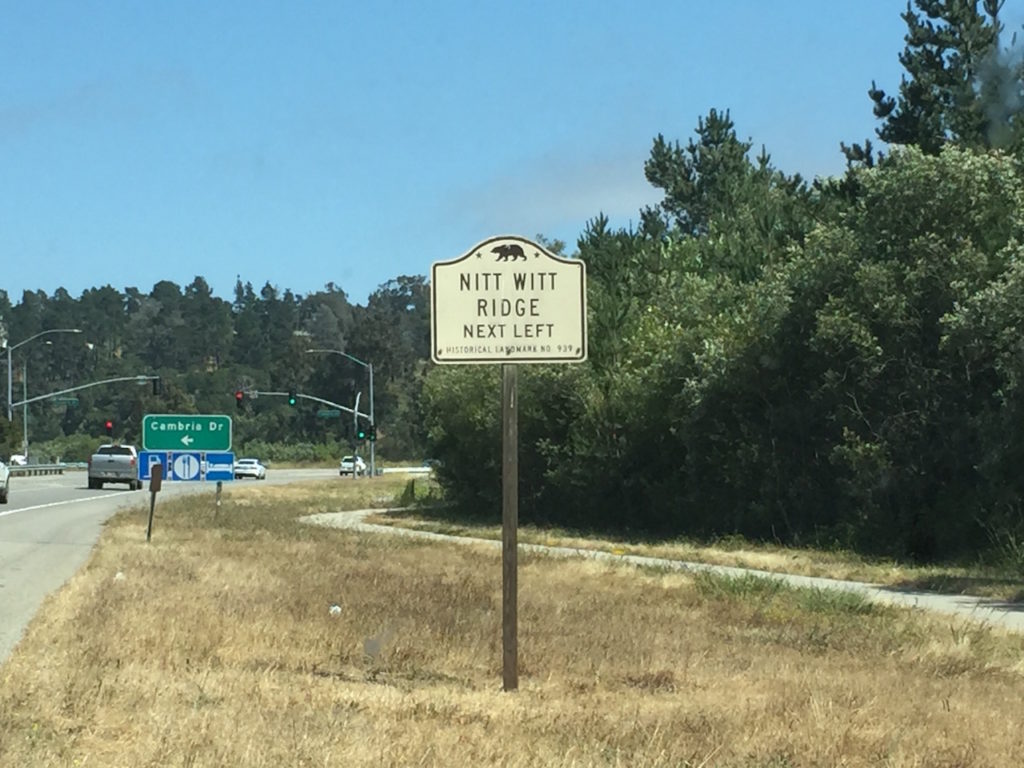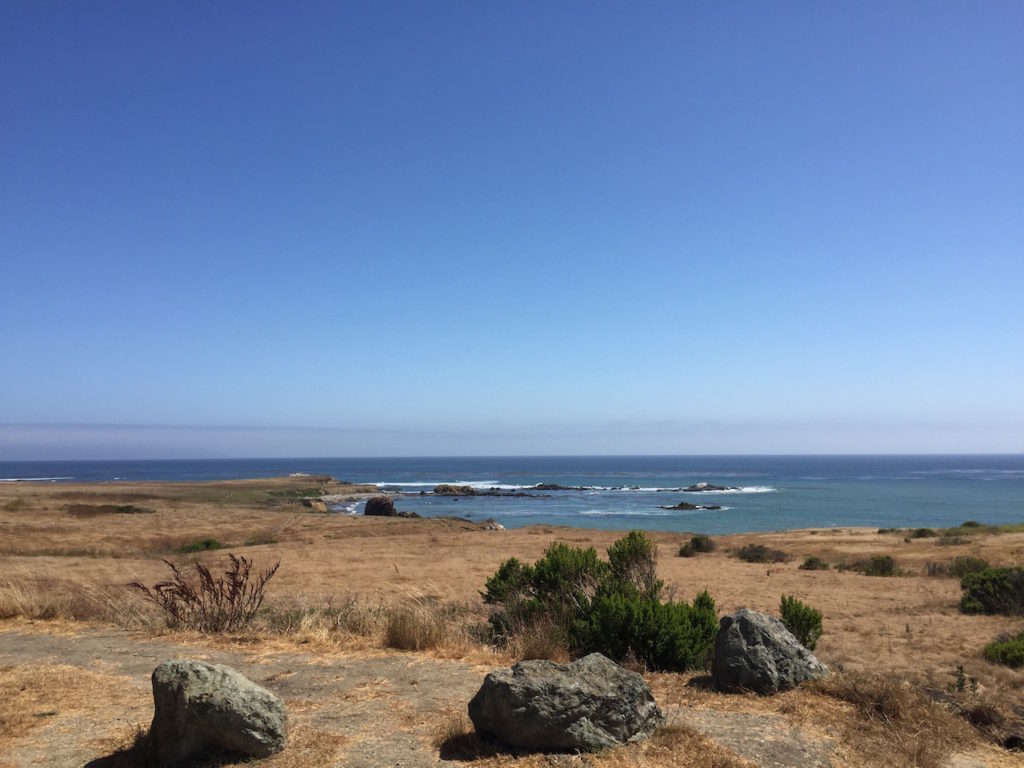 We stopped at a roadside park and pier outside San Simeon. We didn't bother with the manison, but I get it – I'd buy this too, if I had a gazillion dollars!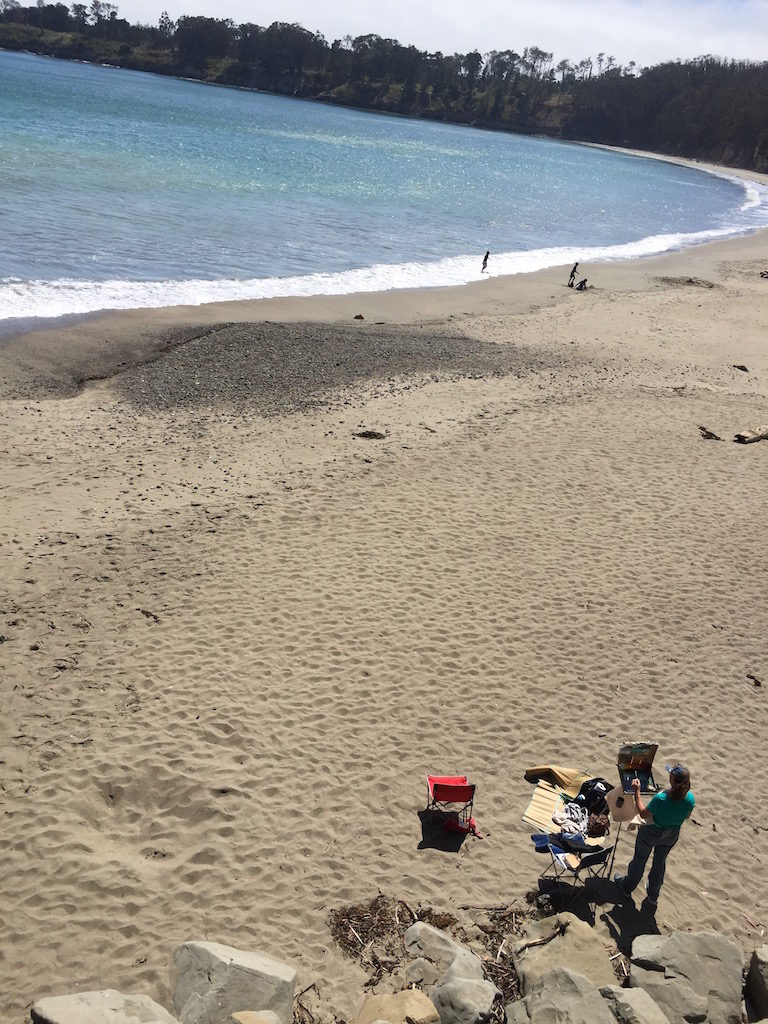 That was the point we turned around and headed back south. We could relax a little, get some dinner and ready ourselves for the trek to Yosemite.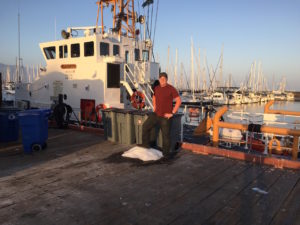 This Coast Guard boat had little pot leaves on it to mark it's busts.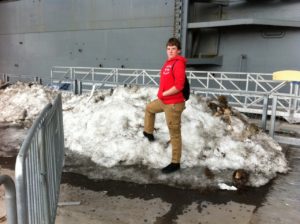 This was back in 2014 at the Intrepid ship at NYC.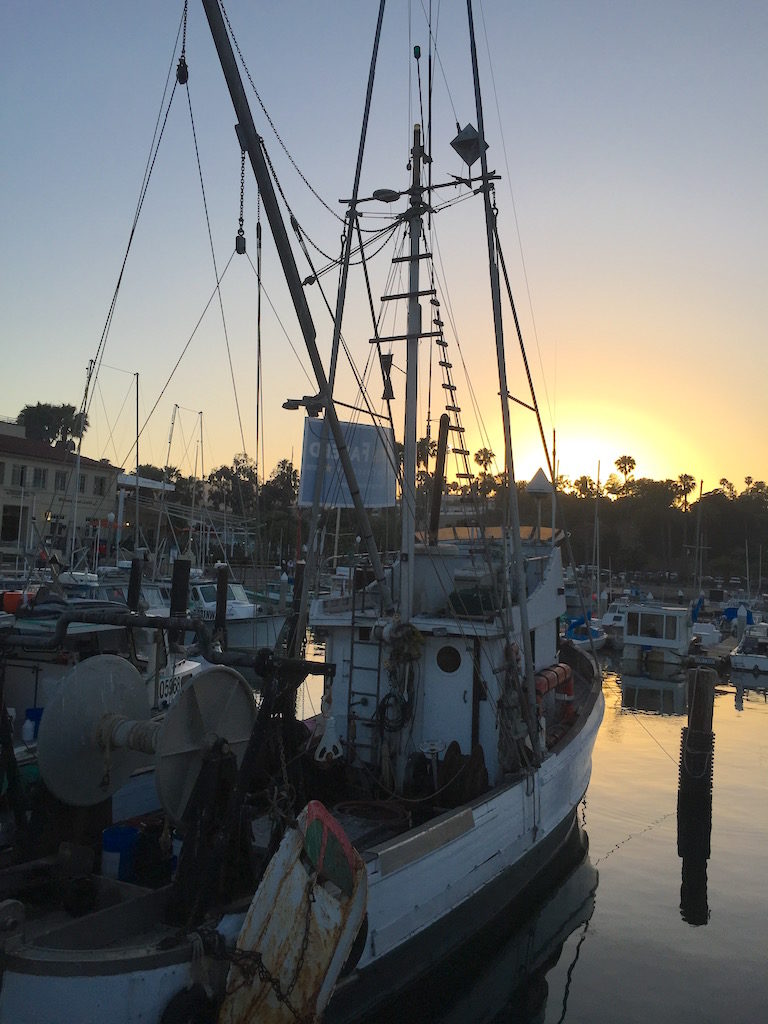 The city of Santa Barbara has some enormous real estate prices, but the harbour still retains it's quaint fishing businesses. We ate at Brophy Brothers, right at the marina. Yet another great call from the hotel staff.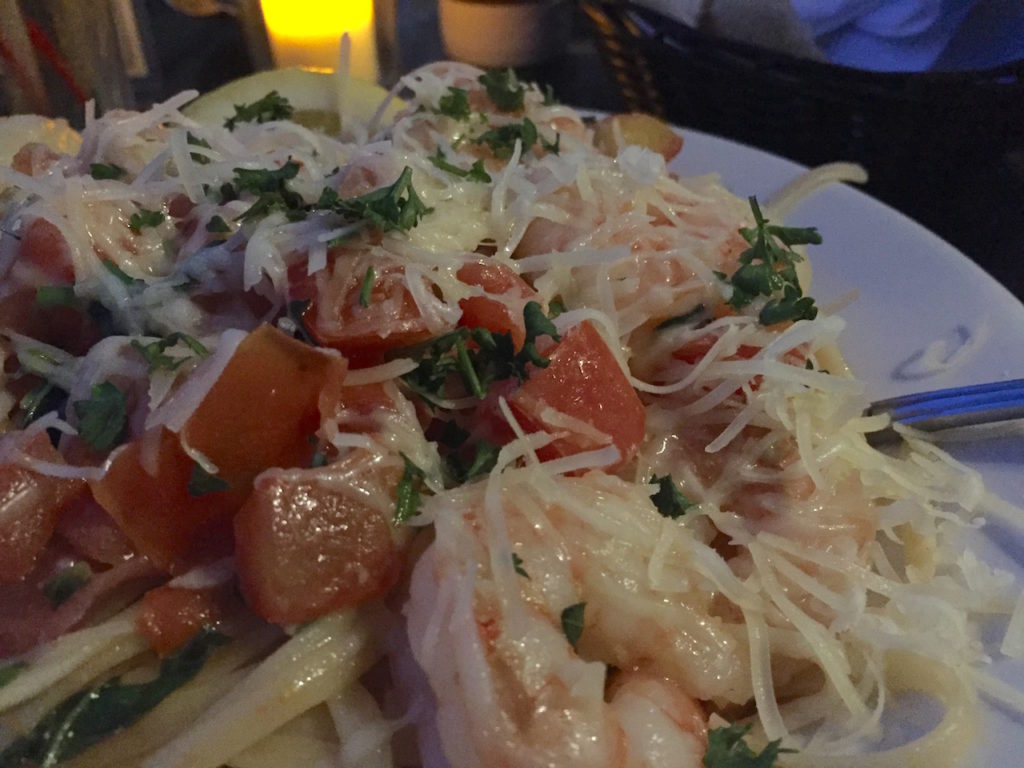 How fresh was that seafood?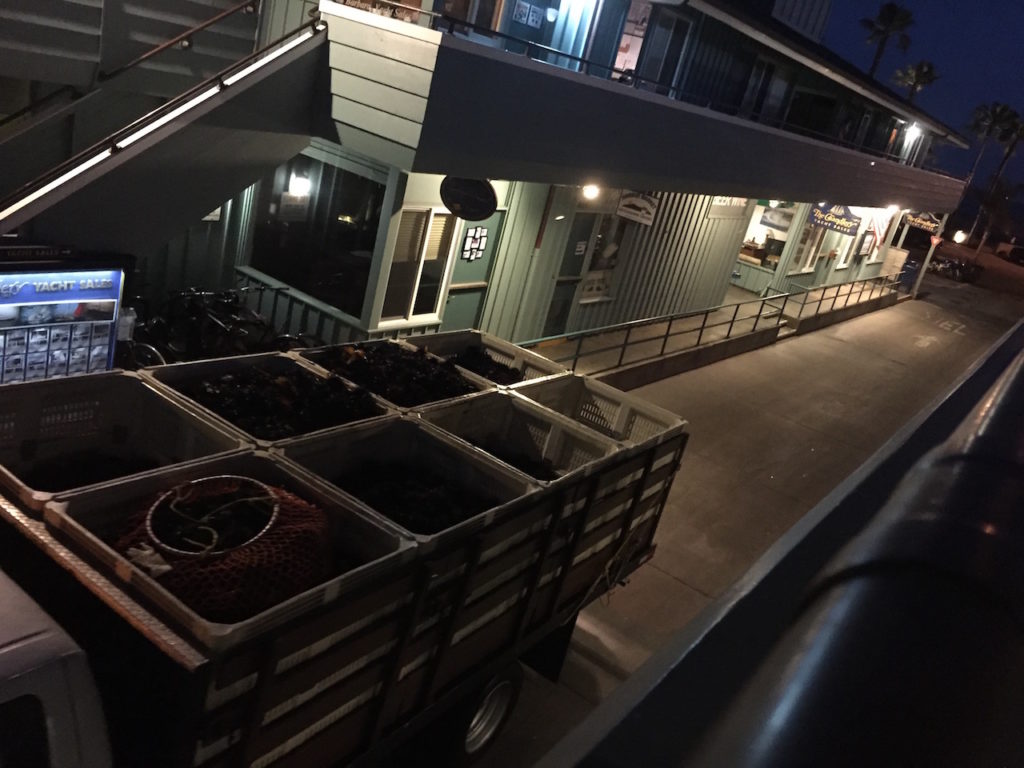 Urchins fresh from the Pacific – wow. I took this from my seat outside at Brophy's.
The night ends in perfection.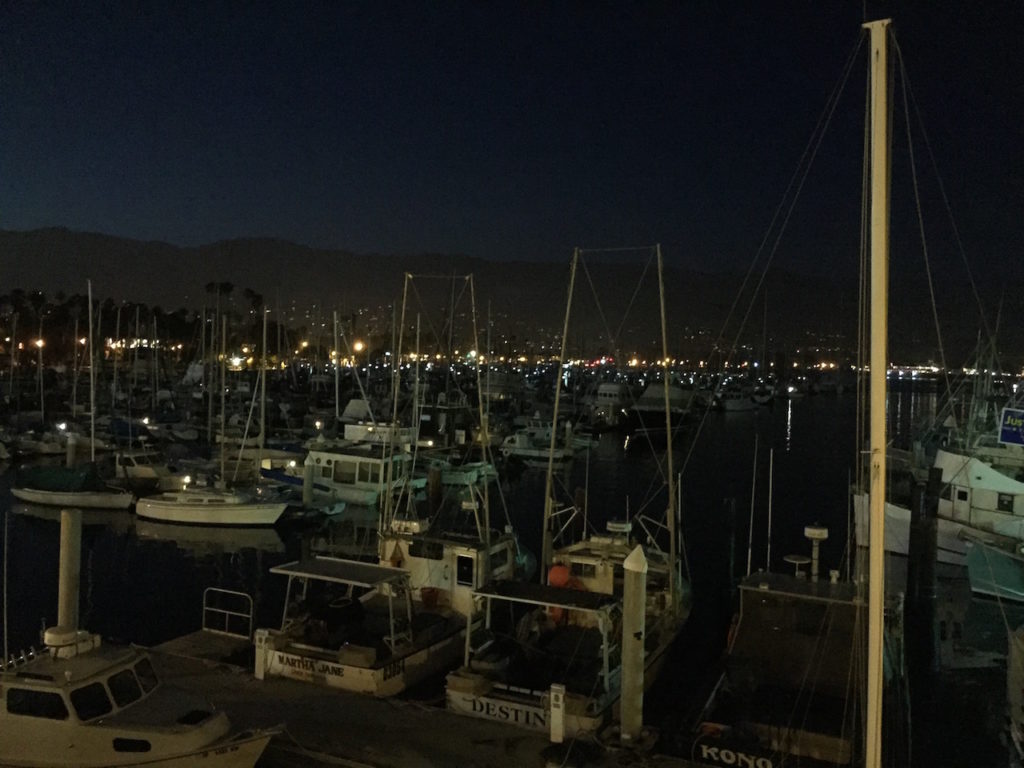 We need a good night's sleep, because tomorrow we set out for Yosemite.