Hey there – I'm back! Actually, I never left. I've just been uber busy with another business venture, or 'adventure' – but more on that later. One thing that's also had me busy is our local high school's athletic booster club. Also known as WWHSABC, Inc. A friend got us involved in this group and boy had it's had me going this year! It's a non-profit group that's set up to fund-raise and support all of the sports at our school. We also help out band and chorus too from time to time. I can't believe the list of stuff we've bought for the kids because the 'schools' no longer provide or it takes an act-of-congress to get it funded. Stuff like, baseballs and tennis uniforms…you know, extras, right? Yeah, right. Anyway,… it's nearing the end of the year and we're coming up on our own gift to ourselves, a night out without the kids!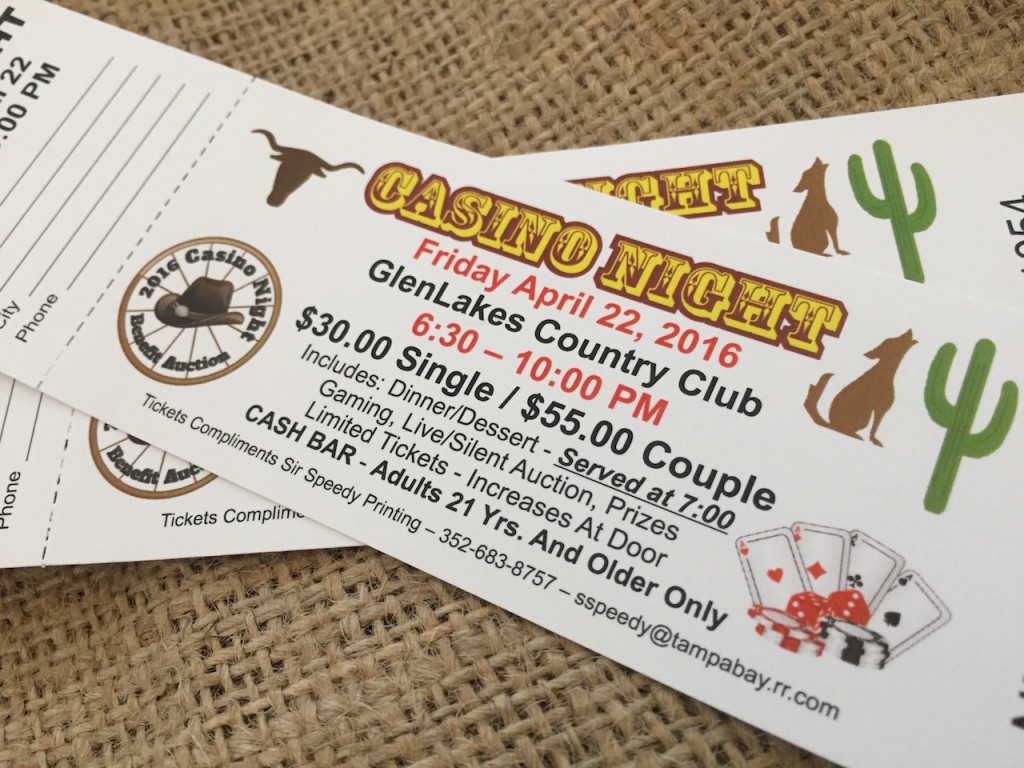 Recently, we've discovered (much to our dismay) that there are some folks that do not support our idea of a good time. Which is why I'm putting up this post. (it's my blog-)
What do humans do when they are in a group to enjoy themselves? They play games. Period. You can't have a gathering of 4 people for more than a half hour without some sort of competition breaking out! Seriously, what's Thanksgiving without a rousing Corn-Hole match!? Been to a baby shower? Games. Wanna really know your neighbors? Break out that box of Cards Against Humanity ! Wow – TMI !! Yup – everywhere – games. Who sits at the red-light and doesn't glance over and think, "Yeah, I could smoke that Prius off the line!".. LOL – me too 😉 Games.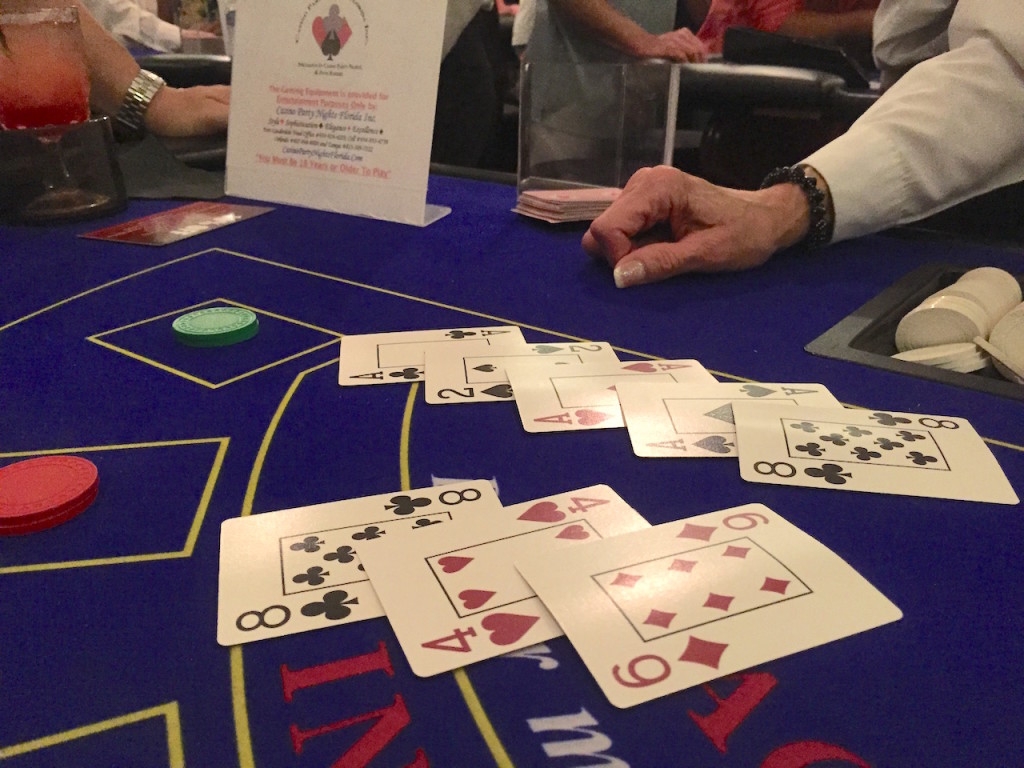 Well, my Booster Brethren like to play games as well. So, as part of the annual auction night charity benefit, they bring in a professional 'Gaming' company. Yes, casino-style games…. you know, like for the big people to play. Please note, these people are completely legal, professional and are here for FUN only. Yes, you buy chips to play with – from the Boosters. And that money goes where? Remember those baseballs, and scholarships we hand out,…. yeah. There's NO CASH to be won here folks, just a chance to take home an item that's been donated from one of our local businesses.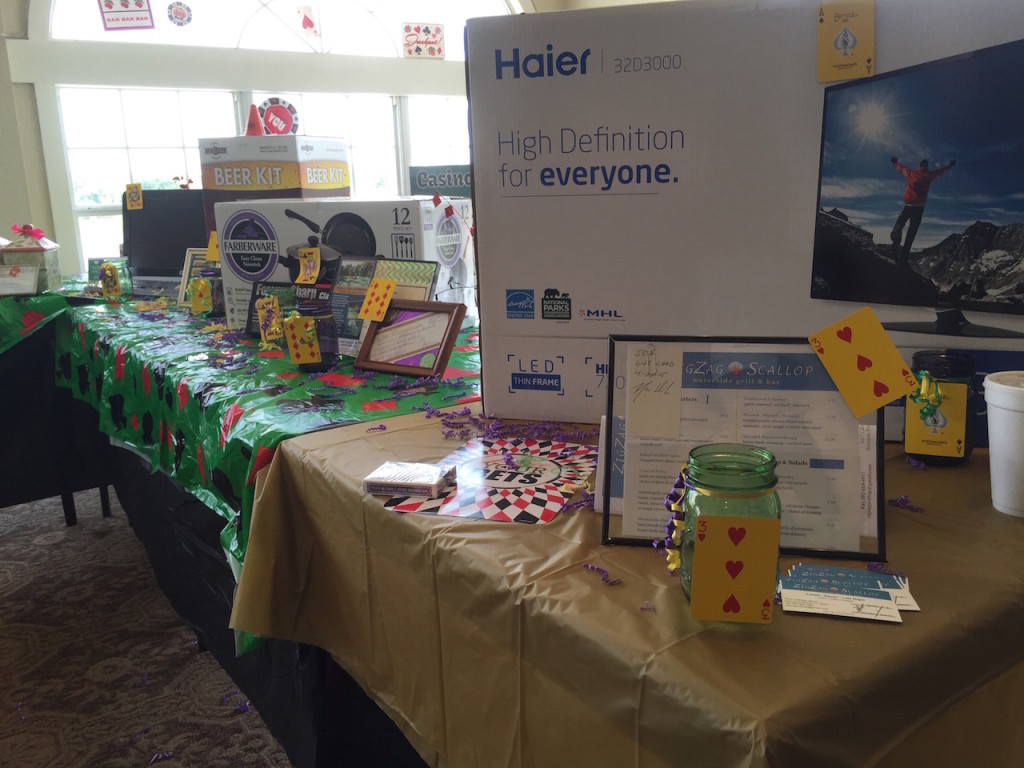 We have a Silent Auction and Live Auctions going on as well.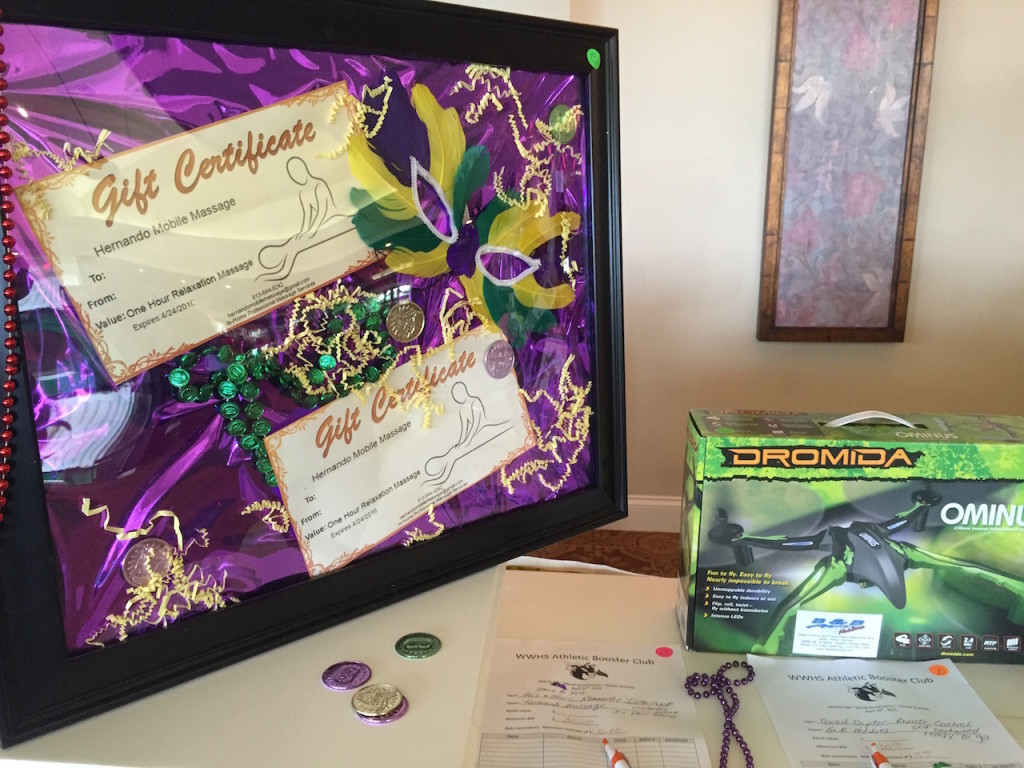 Goodies range from gift certificates, to Golf Clubs, all the way to a Honey Bee Starter set ! I'm not even kidding !!!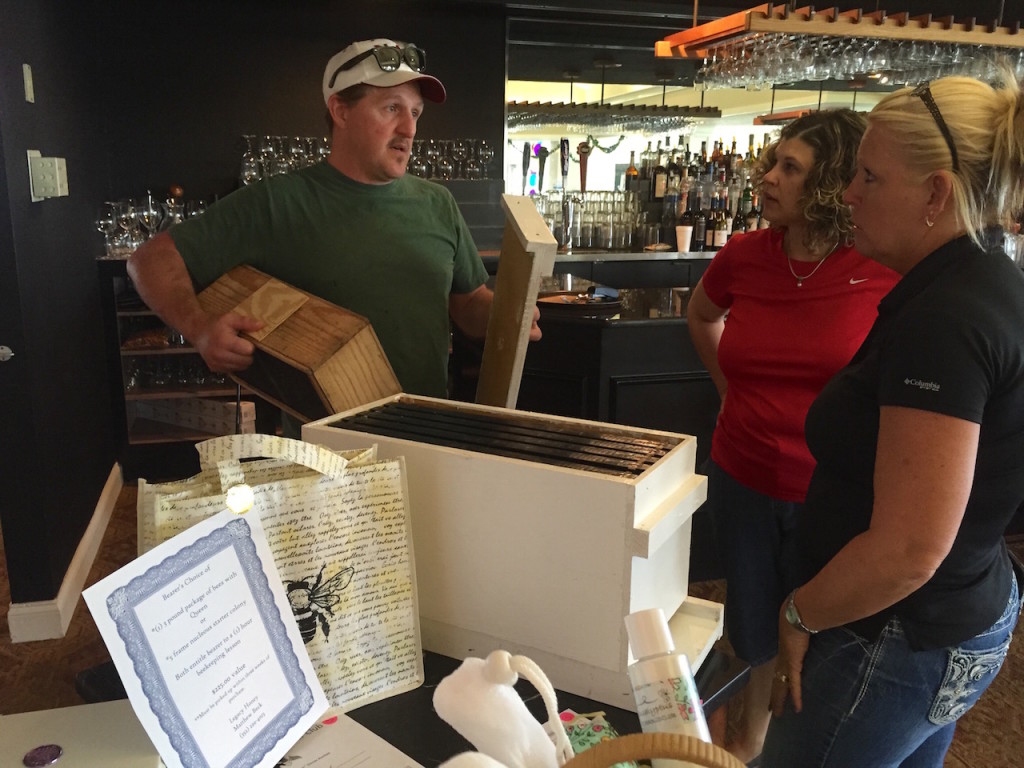 I was bummed I didn't win this – I really did want the bees. Turns out my Hubs won so many tickets that I took home the gift basket of golden goodness that Becks Honey had donated. SWEET !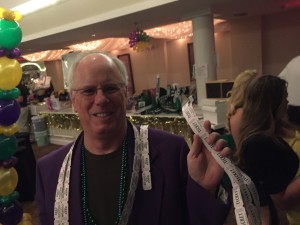 He couldn't carry all the tickets,… and later he did the Live Auction.
Which, I kinda missed because I had a martini to babysit.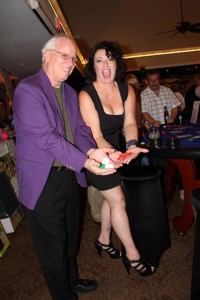 Be careful playing cards with a math teacher – guaranteed, he's better at numbers than you!
All in good fun though. And fun it was.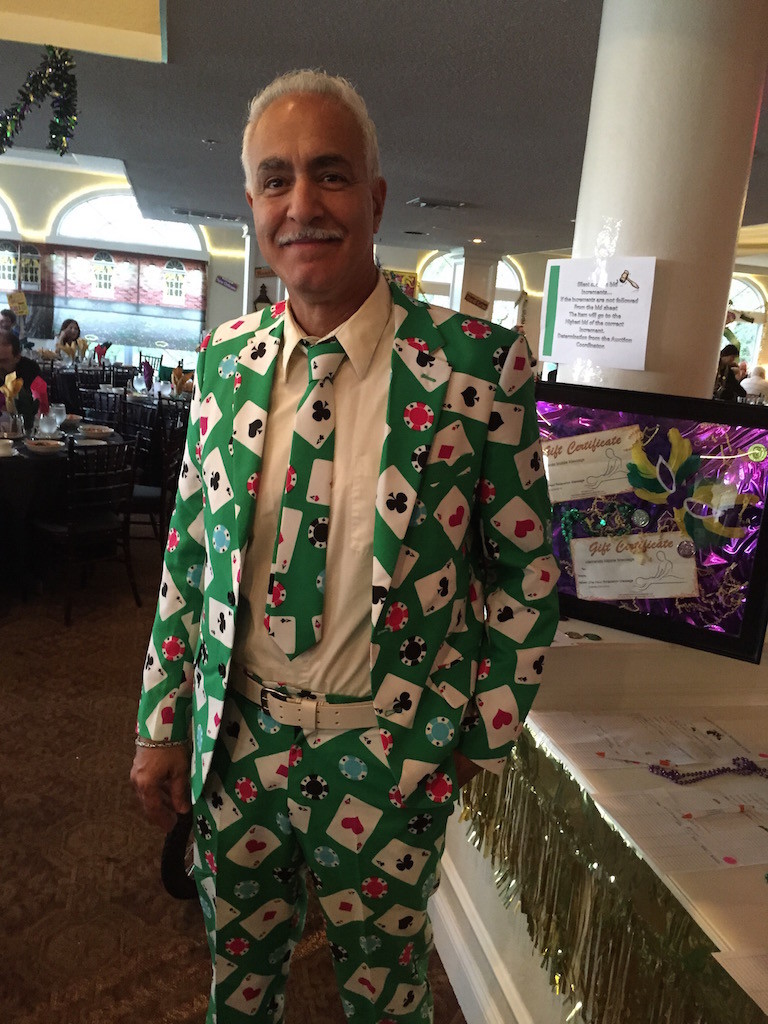 And these two are always up for a laugh…
All night was like this – no smoky sweepstakes hall here. Glen Lakes Country Club is a class act. Before the crowd invaded, this is what I saw – tuxes, ties and super polite people.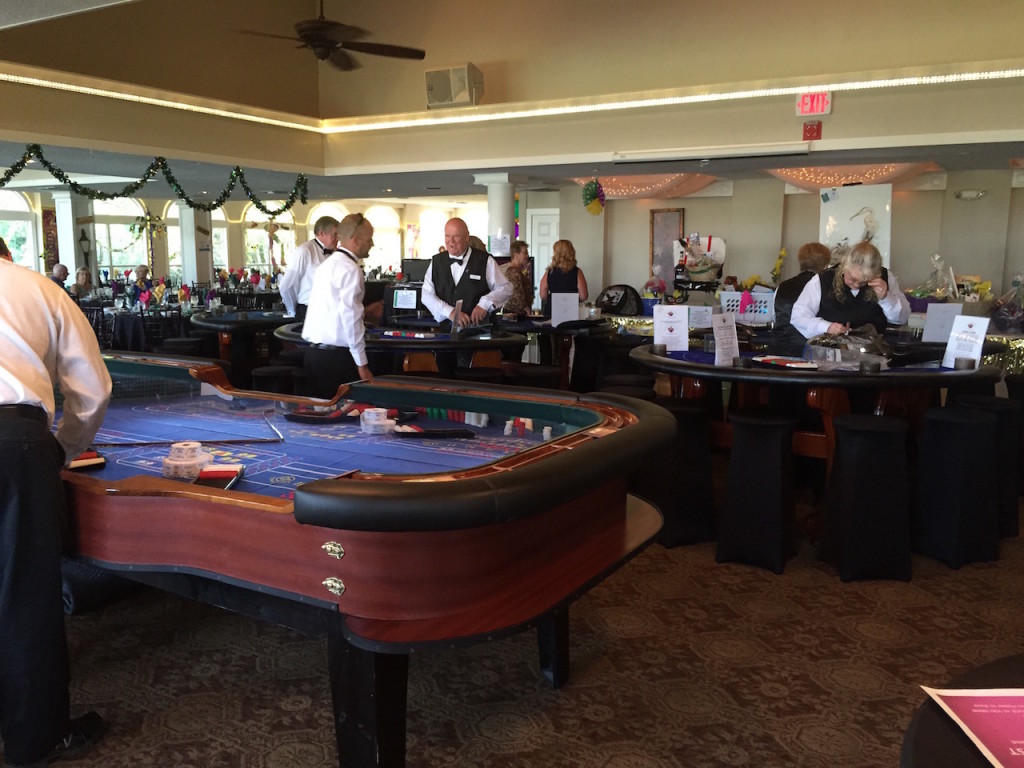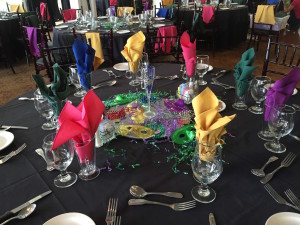 Along with our tickets there was dinner and dessert from the Glen Lakes Chef and his staff.
The GL bar was open for business.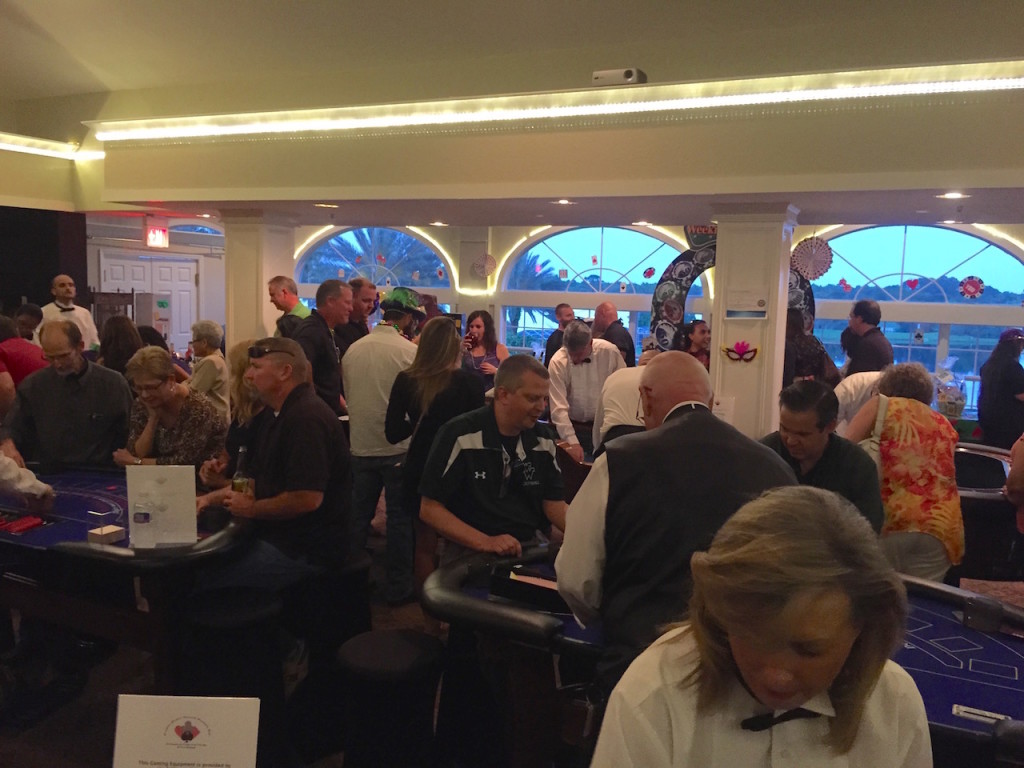 Even with the controversy, we intend to continue with this years event. It was too far gone to stop – besides this is a 5th Annual. What controversy? Well, a while ago it came to our attention that our advertising efforts were bit overzealous and attracted the attention of someone whom (not sure who) felt that playing games for the benefit of kids wasn't a good thing. Um, kids weren't invited, it's not sponsored/sanctioned by a school, it is however organized by an outside-entity non-profit, there are no cash prizes of any kind, and completely legal. Newsflash – bingo games are technically closer to Vegas than this. Anyway…. I'm going ! And I'm donating… gift baskets, and a 'matching funds' collection for a sizable scholarship donation.
Join us – get your tickets today !
325-232-0509 or I have some for sale
This year it's a Western Theme. We'll have a ten-gallon hats on looking for a good time. Here's the dinner that's planned – and they've added in some line dancing too.
"What kind of music do you play here Ma'am ?…We play both kinds, country and western.", The Blues Brothers