It's May and here that means that it's U-Pick Season for blueberries ! Yay!! After the commercial harvest is done, the farmers let folks come in on the weekends and pick berries till they wear their fingers blue or wear a hole in their wallets! At $3.00 a pound, it's not hard to do. But it's soooo worth it ! These are the best berries! They haven't been sitting in some container ship coming in from Chile. These have been basking in the Florida sunshine and just waiting for me to come along and take them home.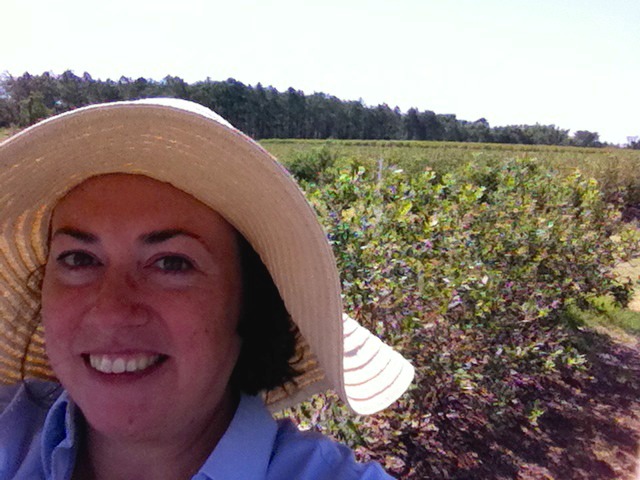 The farm I picked at this year was Brooksville Ridge and it's a big operation. There are u-pick places all over. Here I am in the middle of the BR fields. They have fun with their farm, selling t-shirts and jelly as well. Although, I liked the 'Got Berries?' shirt one of the staff had on. They give hay rides to the kids and pick up weary pickers in a golf cart when they get too far out. People bring picnic lunches and snack under the shady trees up by the barn. It's fun for all ages – fresh air – sunshine – I love it !!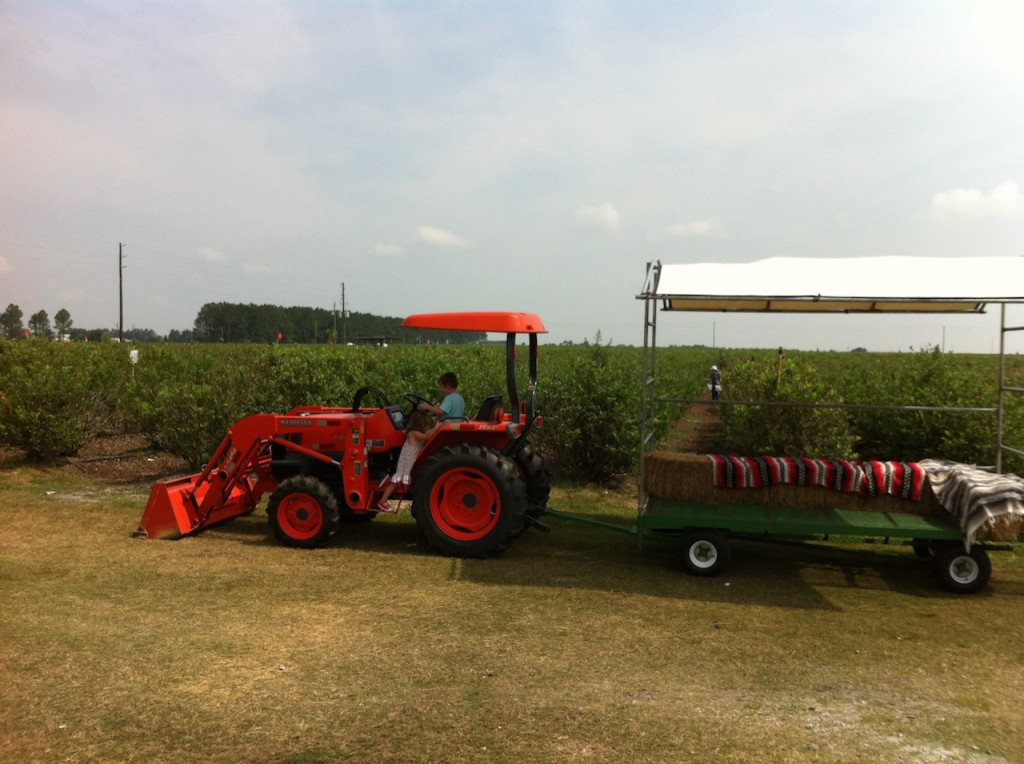 I brought my Mom and some more pro-pickers along for my second round this last weekend. And yes, it was their last weekend. Get on the email list and they'll let you know when they'll be at it again next year.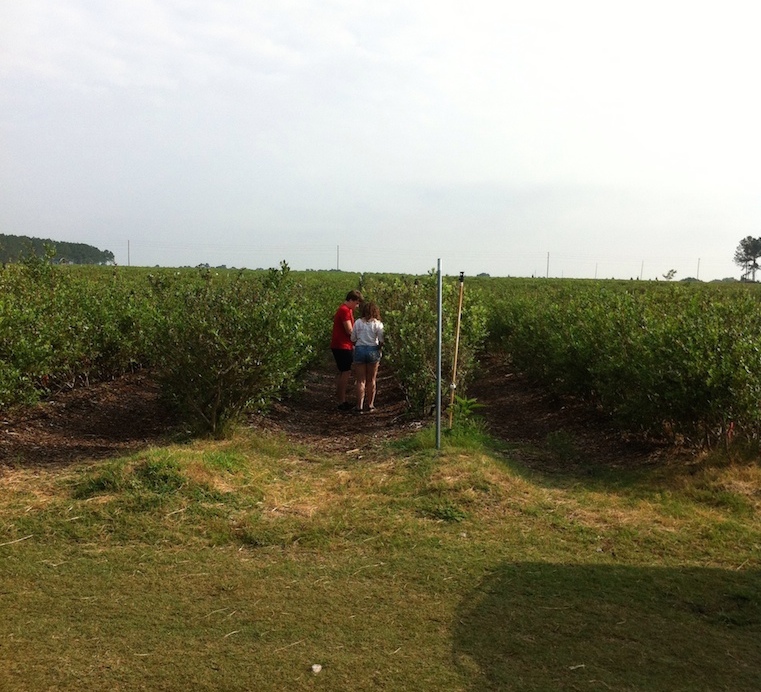 Beware of Berry Belly – these are not organic farms. They spray these plants and the birds have their way with them too. Not to mention the occasional bug. So, don't eat them without washing them first. OK, maybe a little sample won't hurt.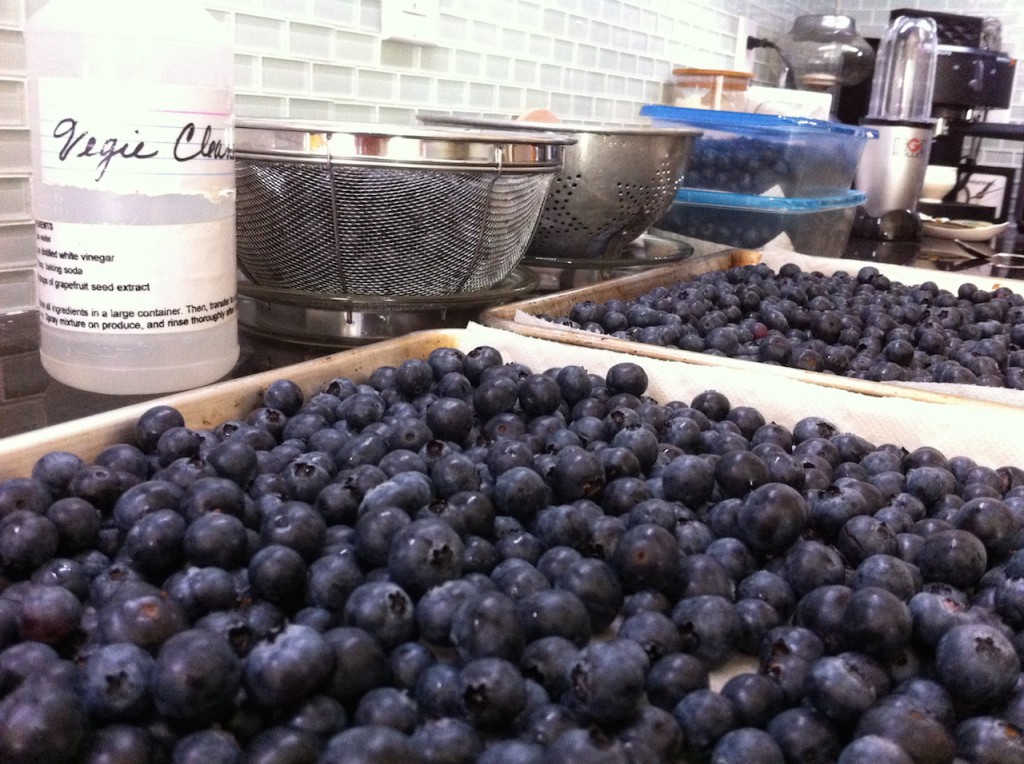 See that bottle? That's my Vegie Wash (Yes, that's the way Mom spelled it on the bottle she gave me – so I'm going with it!) I'll post the recipe for that tomorrow – cheap, easy and really works. I freeze the berries on a cookie sheet first and then put them into Seal-n-Save bags. They'll be good for months. I chuck them into my cereal bowl still frozen and it makes the milk icey cold. Handfuls into a smoothie – yes!! And frozen, they're ready to be jam at a moments notice. Since they're so fresh, the ones I've got in containers will be jam later this week – or something else I haven't decided. It's not like I don't have enough to do a multitude of things with.
Yes, I can buy frozen berries at the store, but why – these are local treasures to sampled and savored !