This will only get a little introduction…because I'm just lazy today. It's the first day of school and finally the sun is out. Really, it's been raining daily for weeks. Not that we don't need the water, but geez!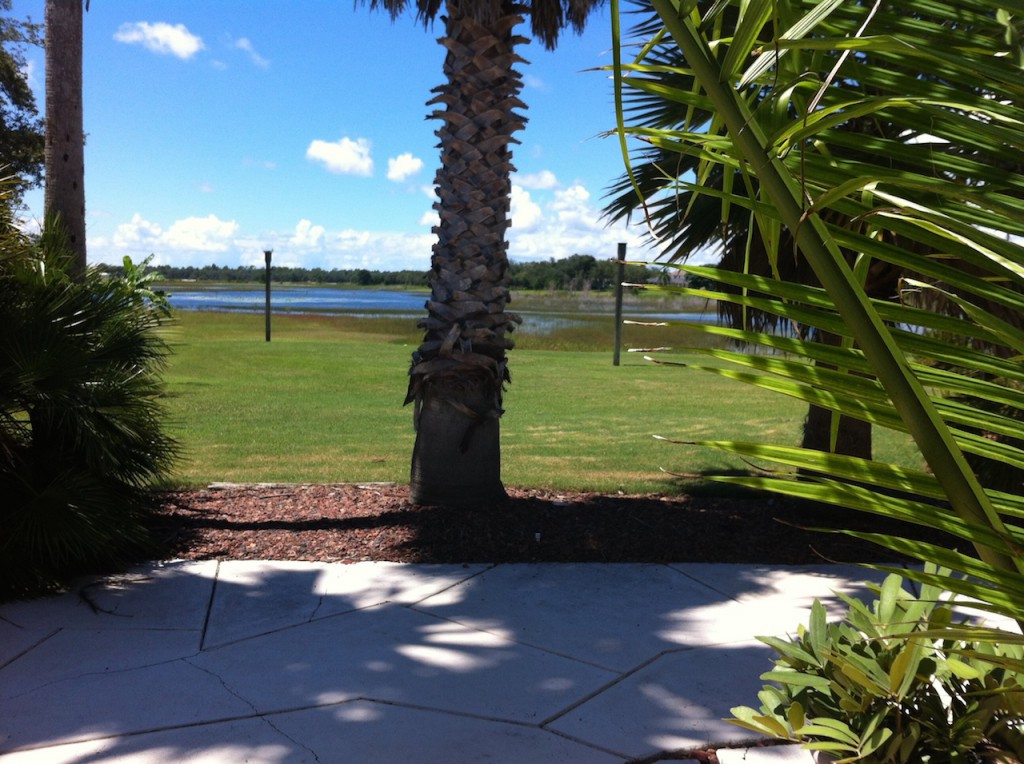 So, this is what today looks like from my office. With a view like this, it's a wonder I've gotten anything done today. Oh, that's right – I haven't !
Back to that post –
BBQ Pizza… super easy. I'm not even going to give you a real recipe.
Pizza Crust, BBQ Sauce, Onion, Rotisserie Chicken, Provolone Cheese, Parm Cheese (optional)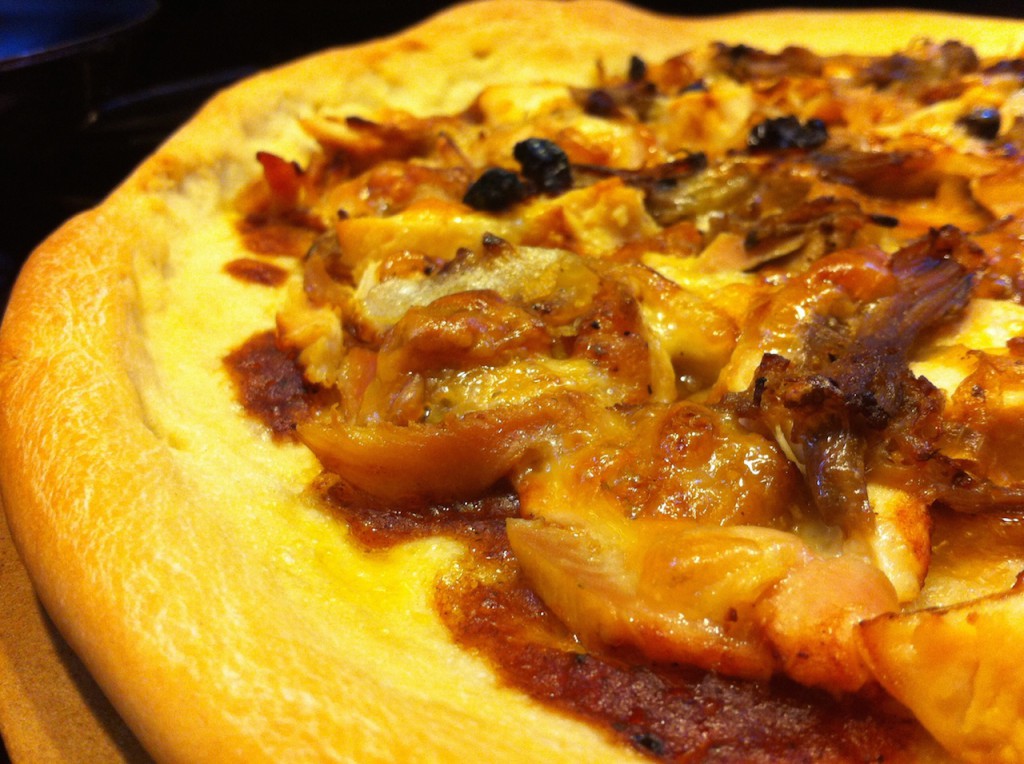 Preheat the oven to 400deg. Roll out that crust, give a wipe with some olive oil. Then drizzle with your favorite sauce (careful, that stuff's fattening and loaded with sugar). Meanwhile, on the stove, sauté the onion in a tiny bit of butter with salt & pepper on low to caramelize. Shred some chicken and spread on the sauce covered dough. Add the onion, and then the cheese. I like Provolone for this because it's slightly smoky tasting.
That's it. Pop that puppy in the hot-box for about 20 min and let the magic happen.
This a meaty, man-food, Friday night yummfest ! Sooo good. Add some red pepper flakes if you like, I liked sundried tomato flakes for a more pizza flavor. Or add some 'green stuff', but my guys aren't a fan. What I'm a fan of is how easy this is to do, and with Pre-Season in full swing, weekend food had better not take too long !
Enjoy 😉