I was just going to post some pics to FB, but thought, boy, I've been pretty lax on my blogging this past week. So, I'll make an official post out of it. ( yes, you'll find a YouTube of Donna & Dee )
My girlfriend Melissa is having her first baby. Way to go girl !! She's so sweet and that baby boy will be too – I can't wait to meet him. This weekend there was a baby shower for her.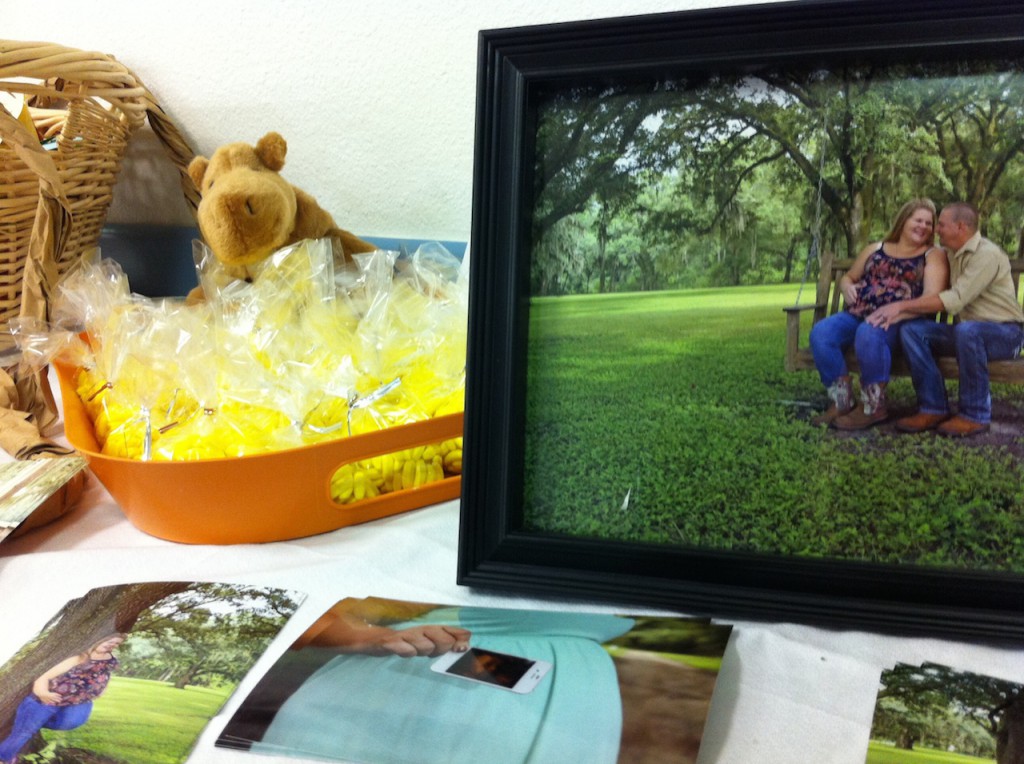 Baby showers are fun as the ladies swap war stories of child rearing and what nots. We play silly games. Even though I'm not a fan of the 'girl party games' – you know the ones. I tolerate, and yes even like the baby shower ones. They seem to be very creative – and childish – both traits that make me smile.
Have you seen the 'Guess What's In The Diaper' game – melted and mashed candy bars that you have to guess what they were in their previous wrappers.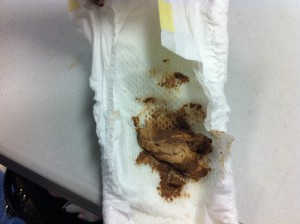 Needless to say the professional candy eaters (the girls from the 3rd grade) won that one. They were so cute and took it seriously. Gathering intel, questioning other guests, but when I overheard "Can we lick it?" we were all "Ewwww!" They deserved the prize. Good job girls.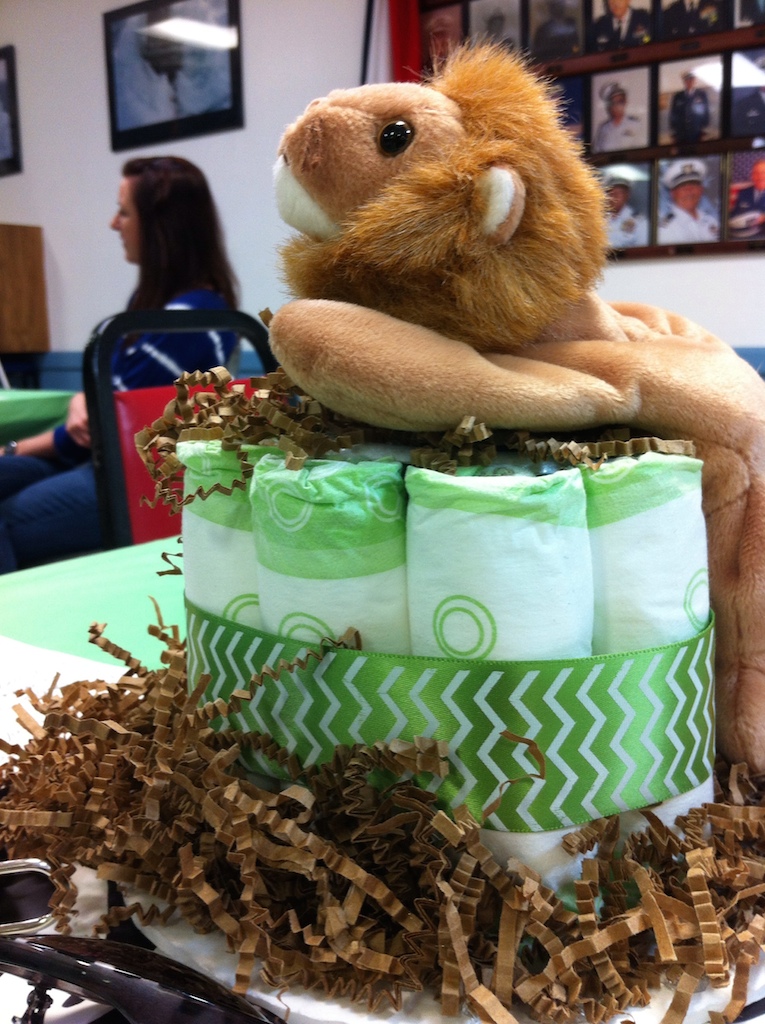 The other game of the day was the Baby Feeding game. None of us had seen this one and weren't sure what was up. Pick a partner (I conveniently was the odd man at the table), one gets a blindfold, one gets a jar of baby food. Ok, so we're all assuming there's a 'guess the flavor' deal headed our way. Then they hand out trash bag bibs….what? Uh, oh.
So across the table is a Mother / Daughter team of Donna and Dee…they ended up as the champions – of course.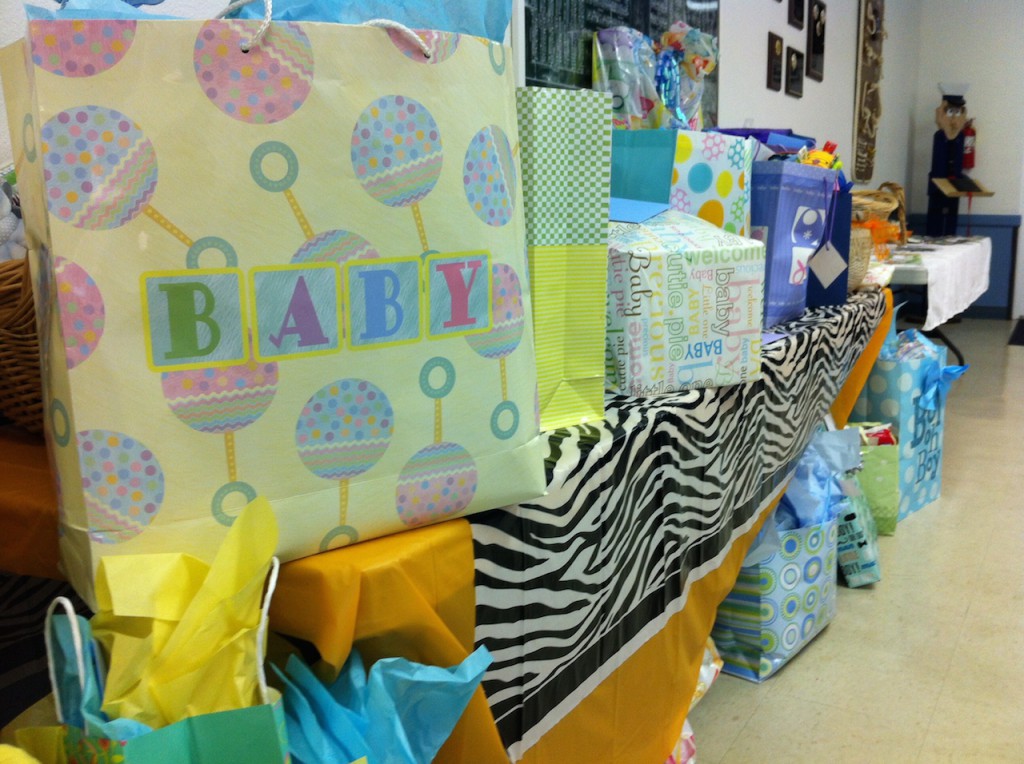 Fun was had by all. There were tons of gifts – she won't need to buy him a thing for at least 6 months! Food was fabulous, as Missy's family owns Biguns BBQ, an awesome local BBQ joint (I'm still drooling).
You're almost there Missy only a few weeks to go !