This is a fun one, maybe not that healthy though. Or, maybe it is. Ok, maybe it's just not as UN-healthy as it could be. After all potatoes + sour cream = thickened waistlines! Nahhhh – this is food fun. There's a million recipes for these sliced an baked potatoes. Thanks to a small Food & Wine article by Tom Mylan, I've found a new way to do these. I like this one and I'll show you why – it's so easy!
Accordion Potatoes: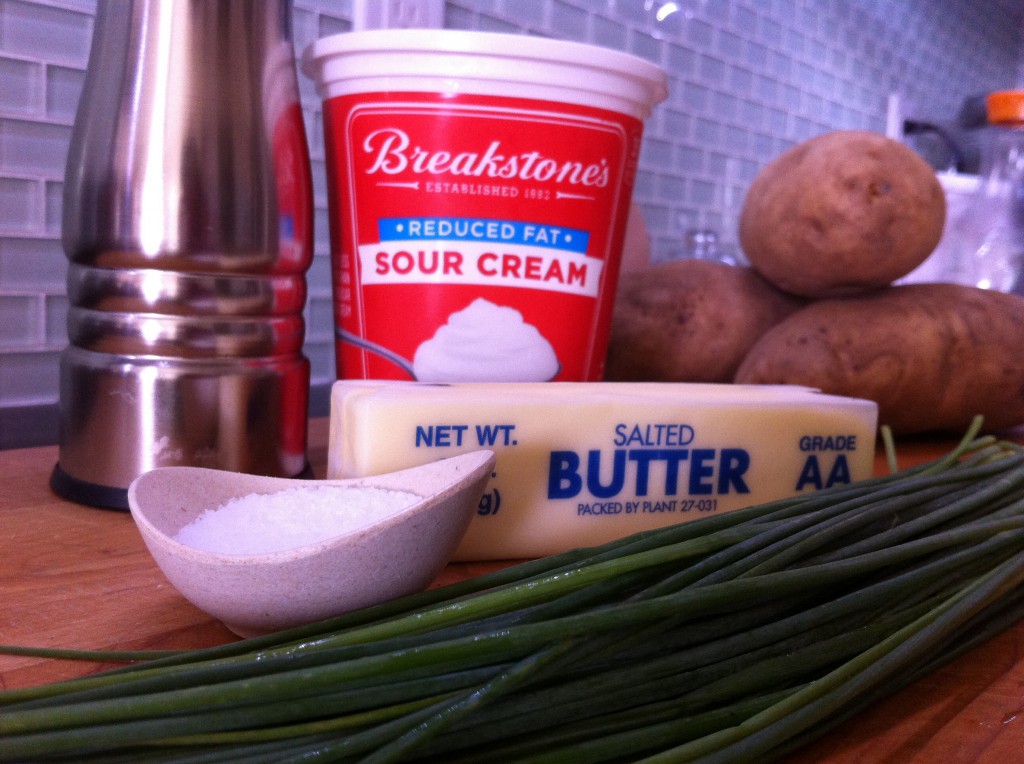 Step 1:
Get yourself 4 or 5 baking potatoes, and some accompanying sheets of foil.
1 stick of Butter, softened (Yes, butter – You were warned !)
1/2 Cup Sour Cream, reduced fat (less guilt)
3/4 Cup Chives, finely chopped
1-1/2 tsp Kosher Salt
1 tsp Pepper, fresh ground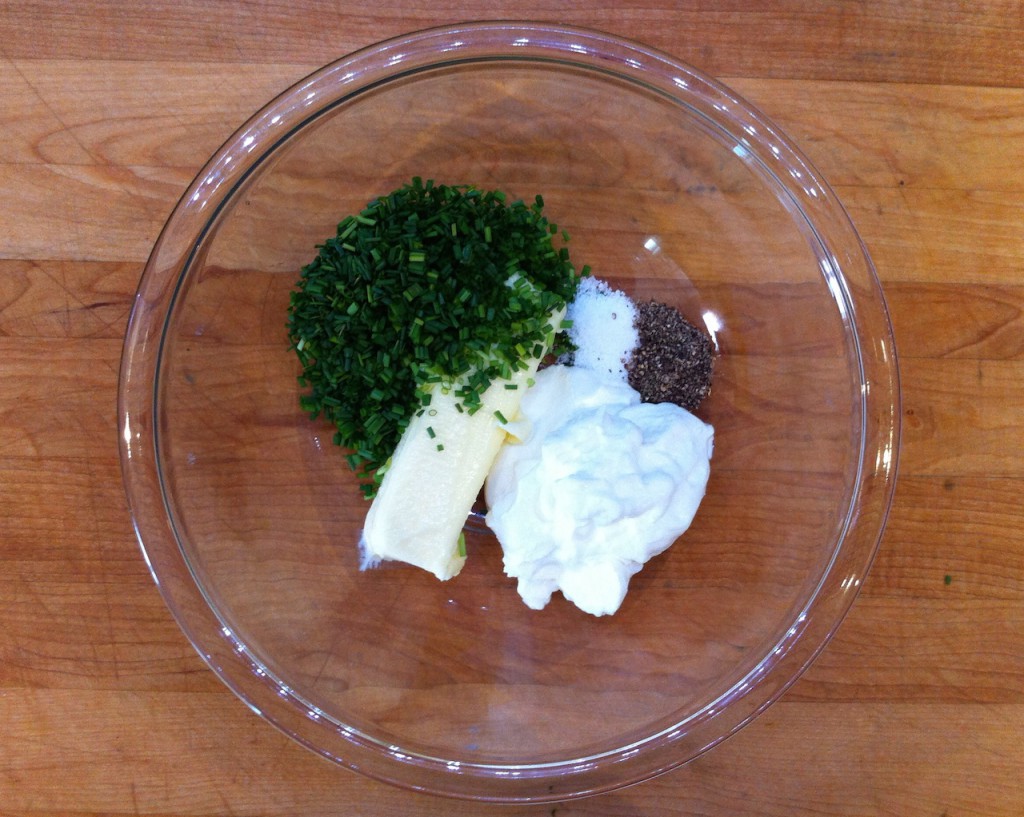 Step 2:
Get the filling ingredients into a bowl and mix.
Step 3:
Get the filling on a sheet of plastic wrap and make into a log. You can make this ahead. (*ahem*, great on bagels too!)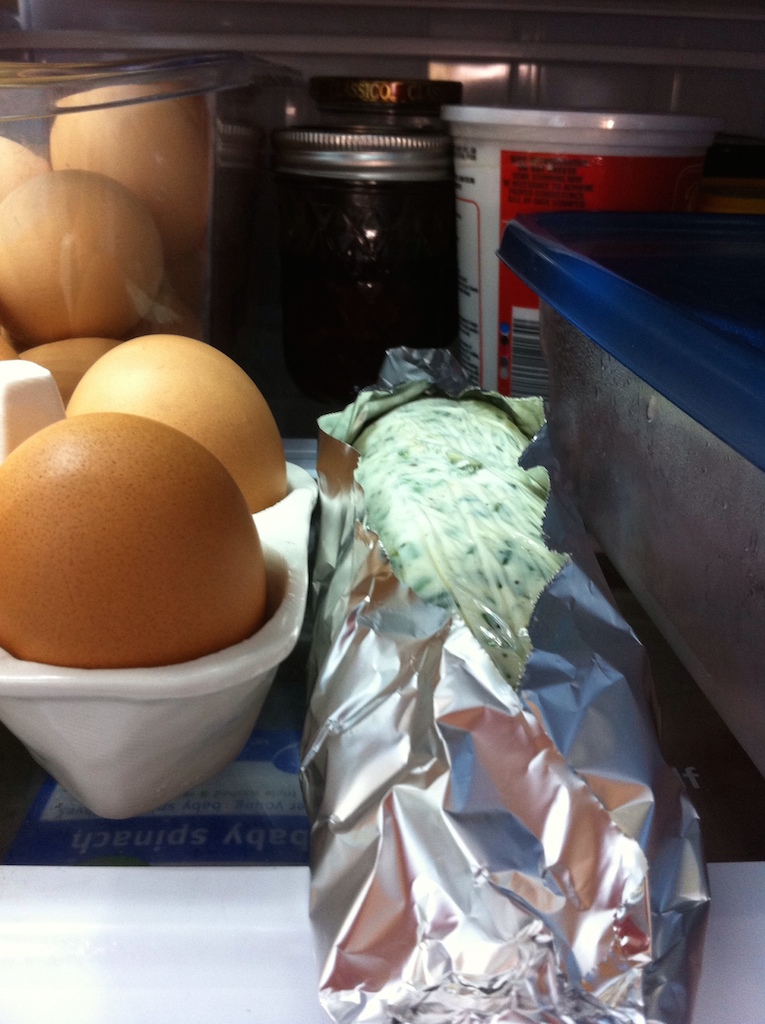 Step 4:
Pop it into the fridge for at least an hour.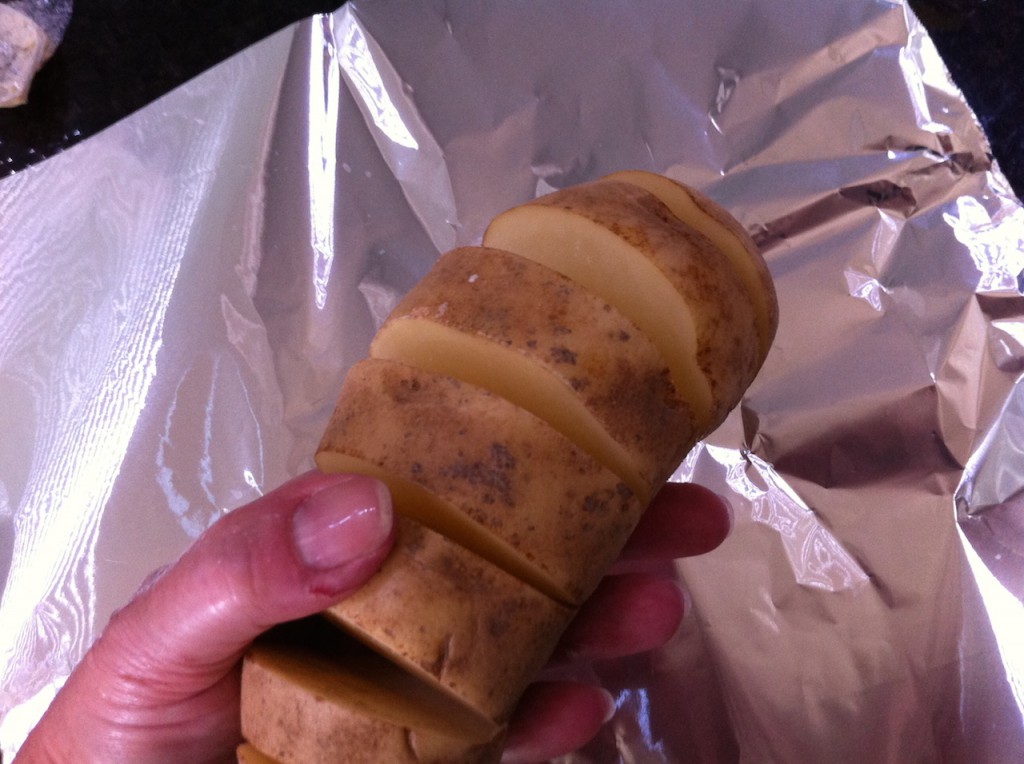 Step 5:
Wash and then cut the spuds. I left them about 1/3″ wide. Light that fire on the grill – or preheat the oven (about 425deg) – oops, it only looks like I cut my thumb. Be careful people !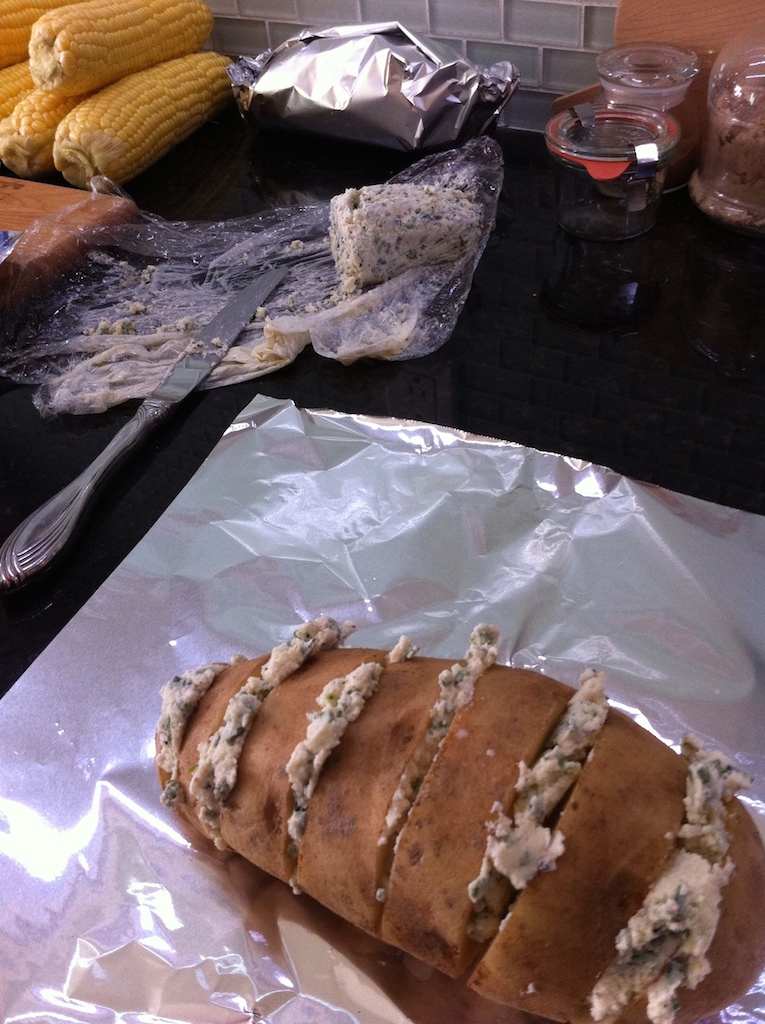 Step 6:
Now, get out that filling and stuff some into each section of the potatoes. It doesn't have to be pretty! Seal them up in their foil jackets.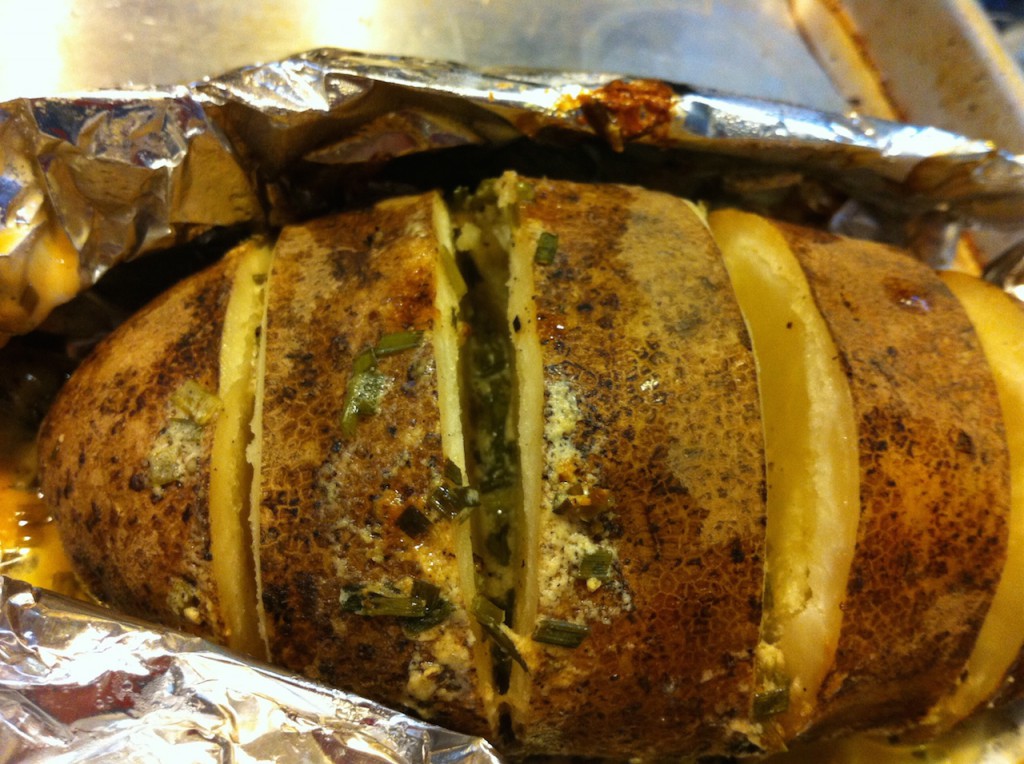 Step 7:
Get them on the grill or in the oven! I did mine about 45 minutes.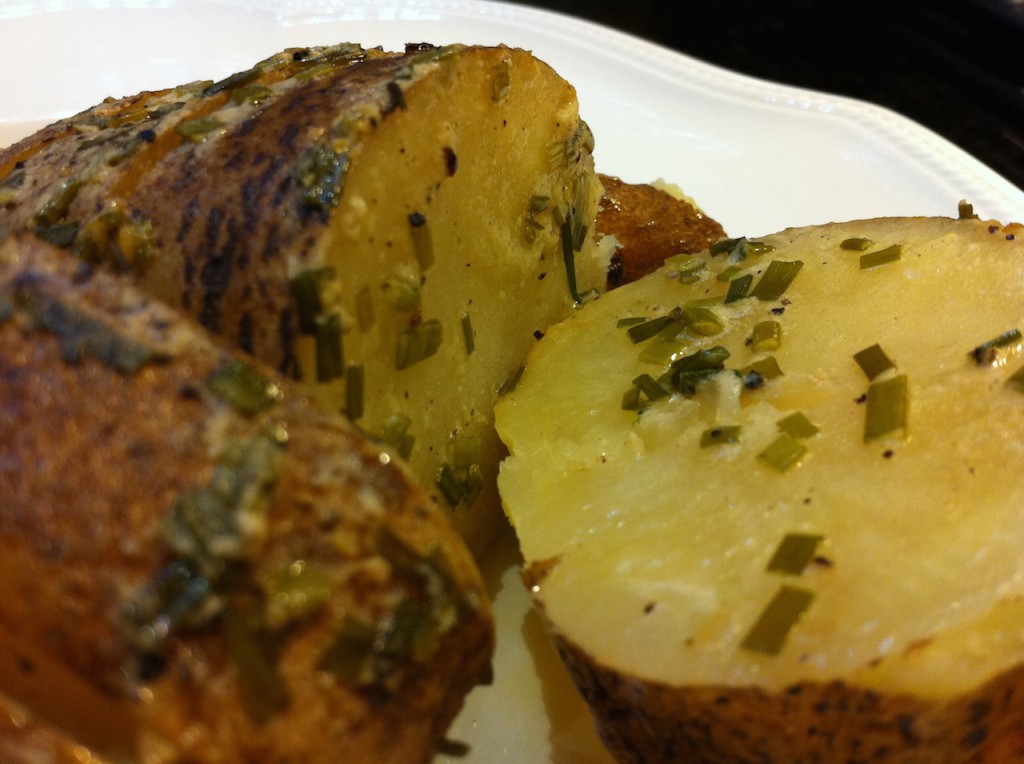 Finale:
So good – everybody can get a spud of their own, or… lay the slices on a platter for folks to take what they want ! Why? Because I don't need, or want a 1 pound carb bomb!
And besides, the leftovers are unbelievable with eggs the next morning !!! A little corned beef and an over-easy egg…I'm drooling already !!